Artist Residence Oxfordshire, South Leigh / England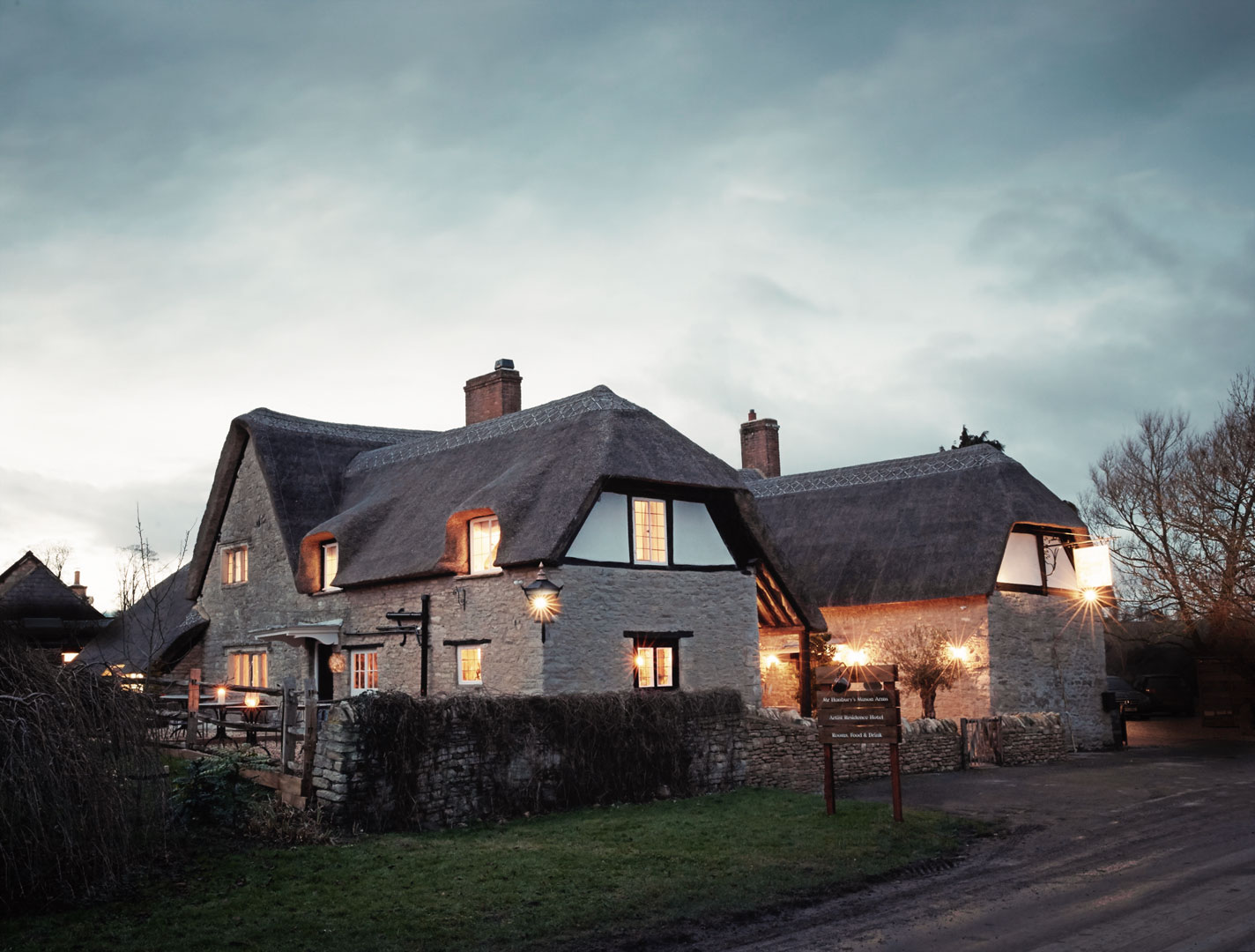 Those who are planning a road trip through the Cotswolds, should check in here: The Artist Residence Oxfordshire combines rustic living in the countryside with a sublime interior decoration and English pub tradition – apart from which the food is top and also healthy.
First, as usual, some geography, because Oxfordshire, or the shire of Oxford needs to be explained to quite a few people. You find yourself in the west of this historical university town of Oxford, which borders on the landscape of the lovely Cotswolds. You could call this region a kind of weekend-energy-filling station for stressed out Londoners…
The Artist Residence Oxfordshire, an old stone building with a thatched roof, has an idyllic setting between two small localities in a small community. However, the building has a significant history. As far back as the 19th century, the locals celebrated large events in the pub "The Mason`s Arms", which is still part of the mansion. The inventor of the Artist Residences (there are three further hotels in London, Brighton and Cornwall), Justin & Charlotte Salisbury, have not changed the Vintage-Spirit of the house and hereby created a real stylish hideaway for the young generation.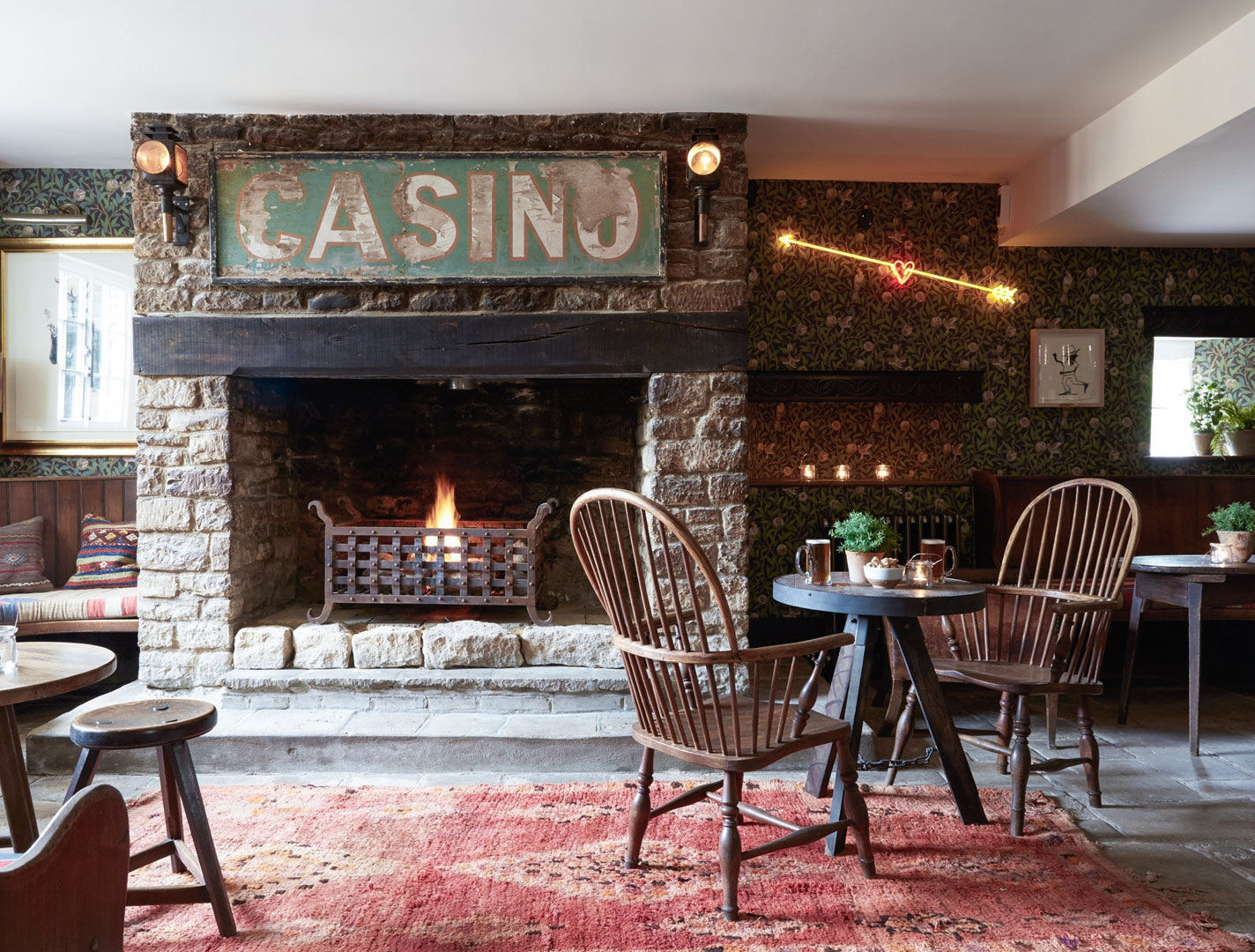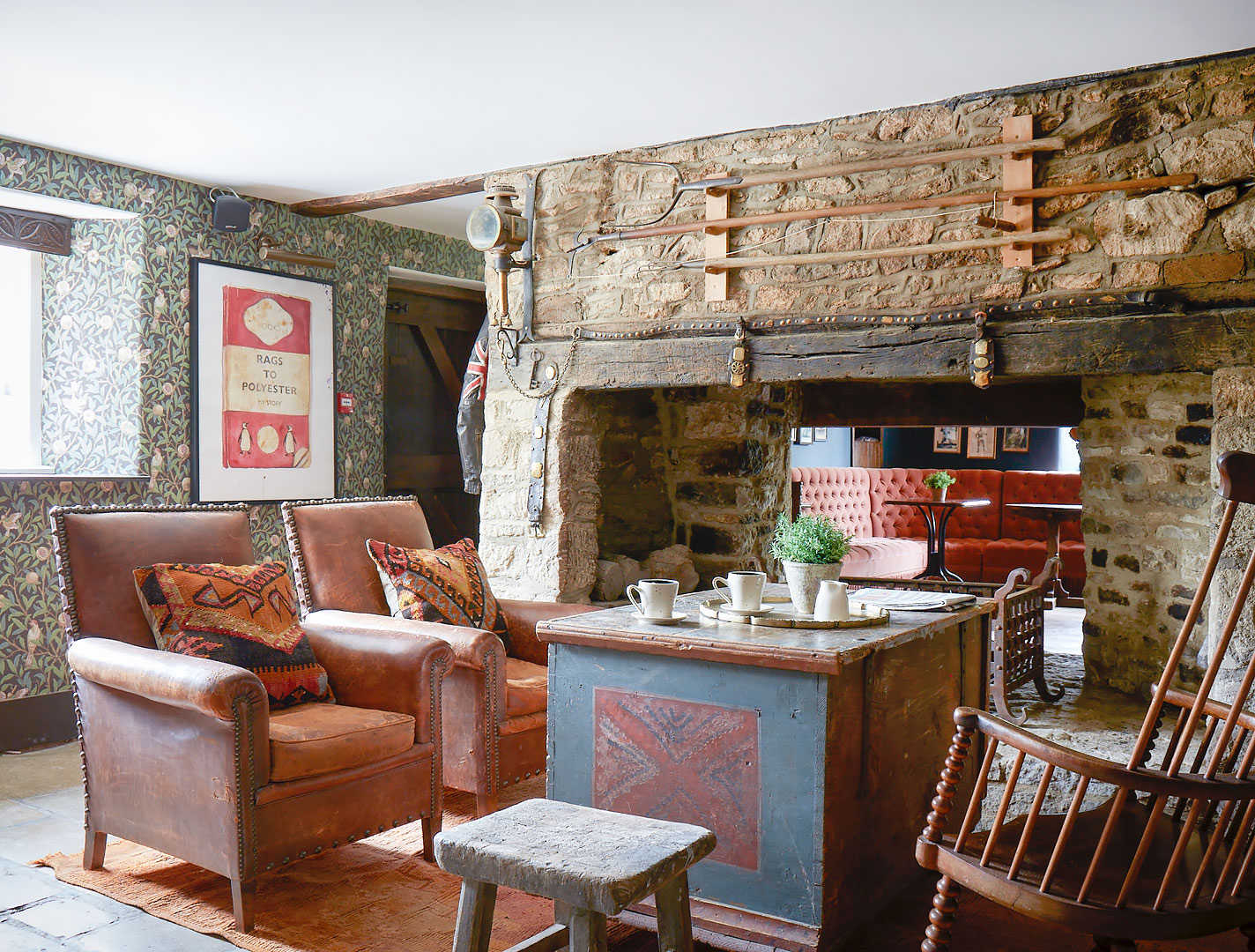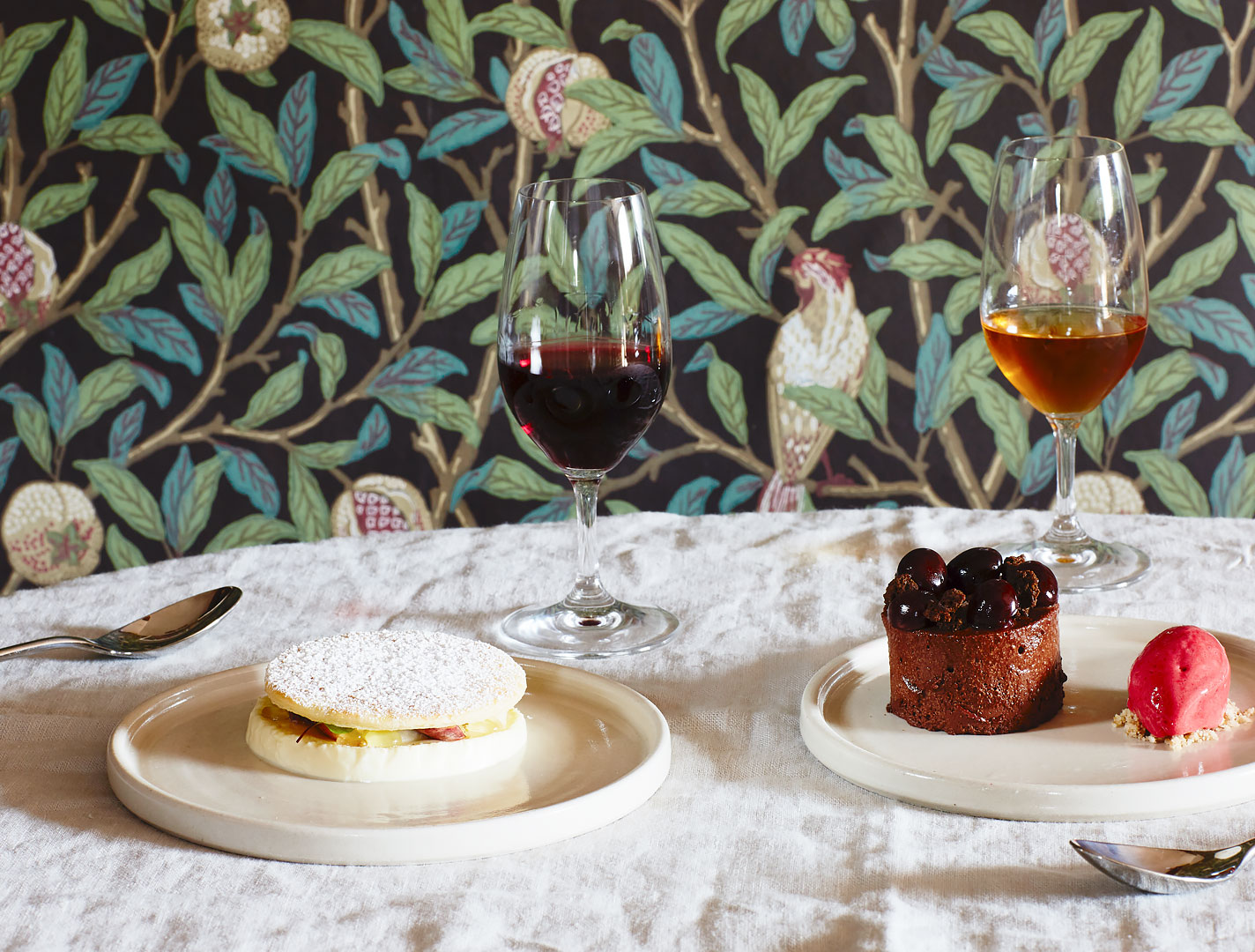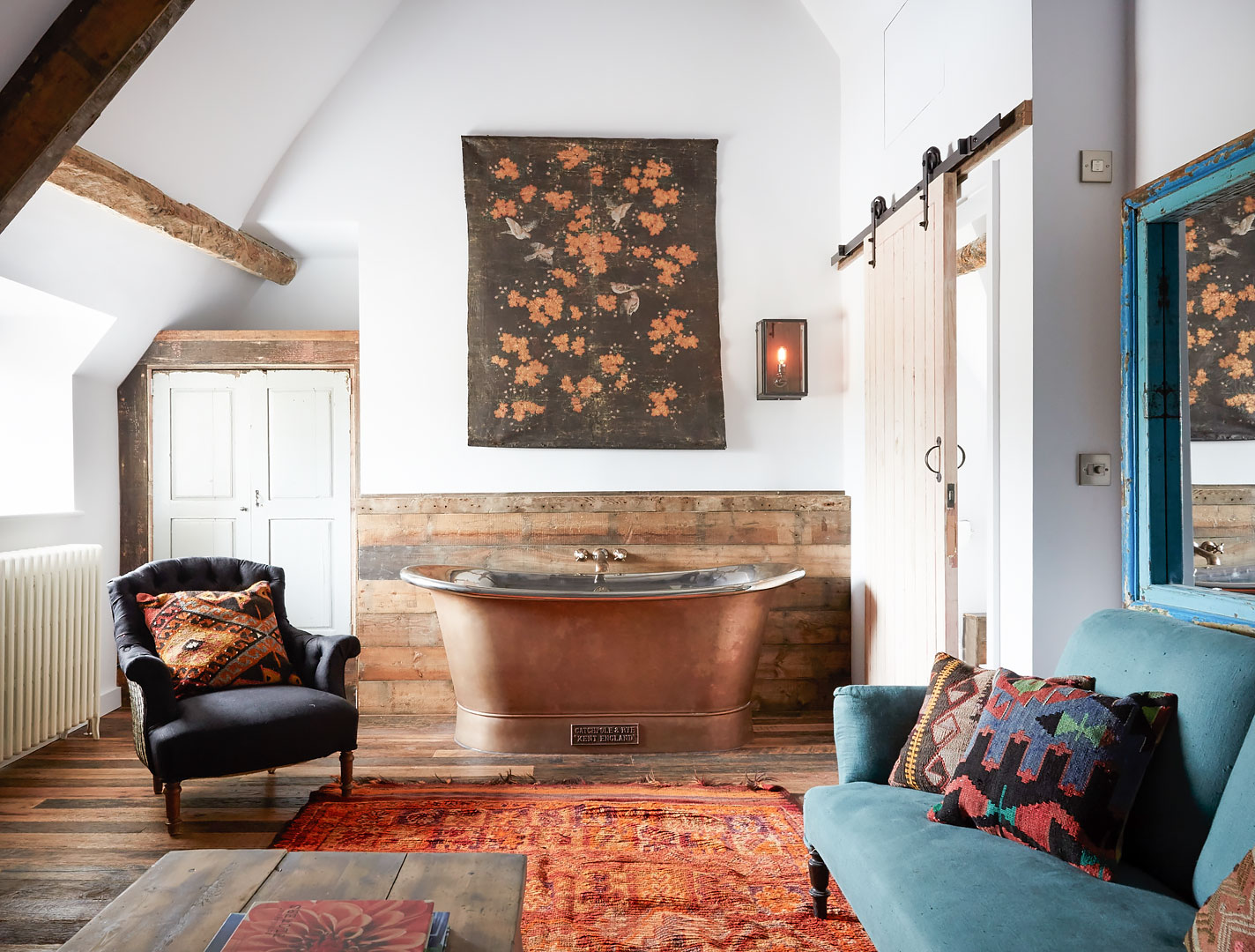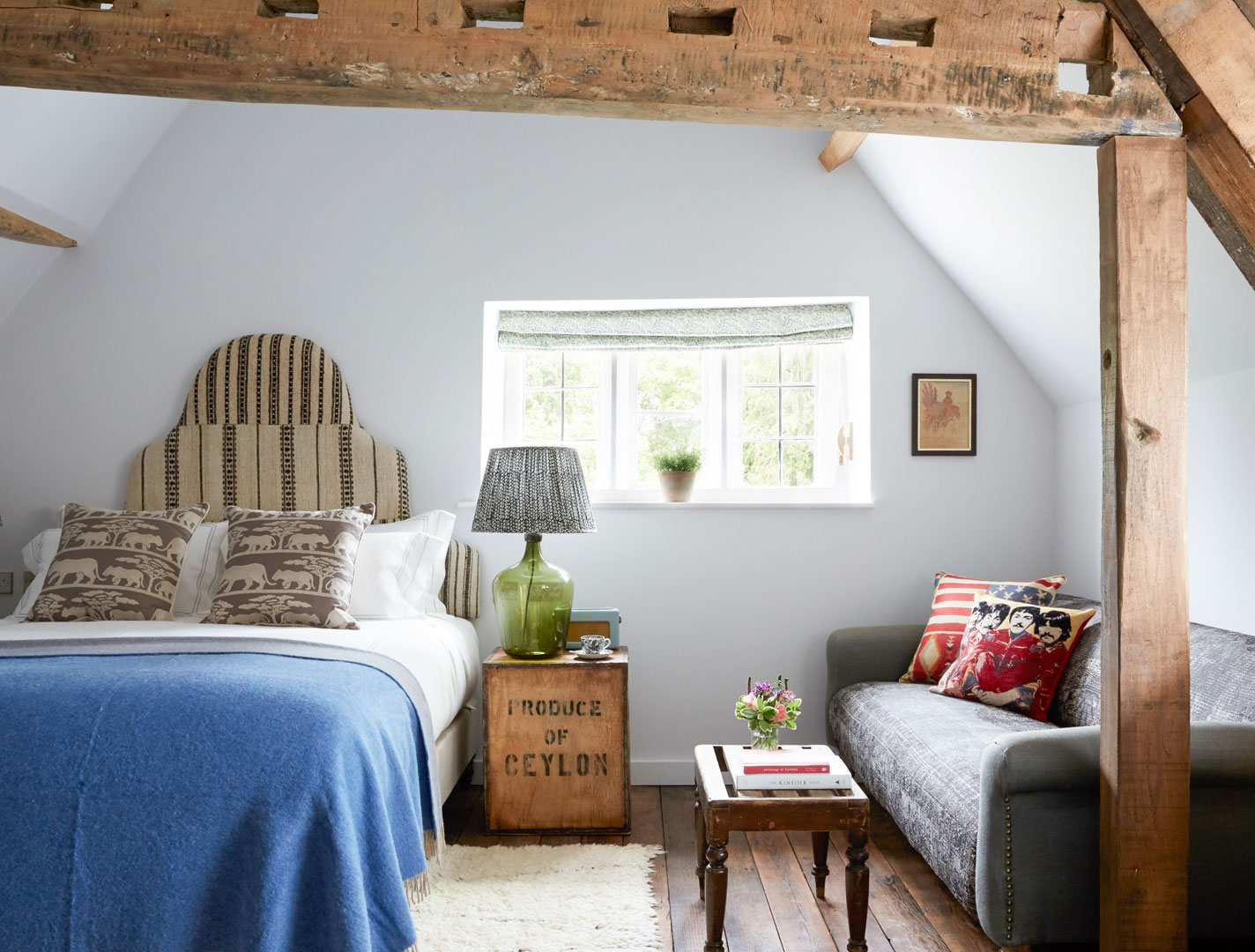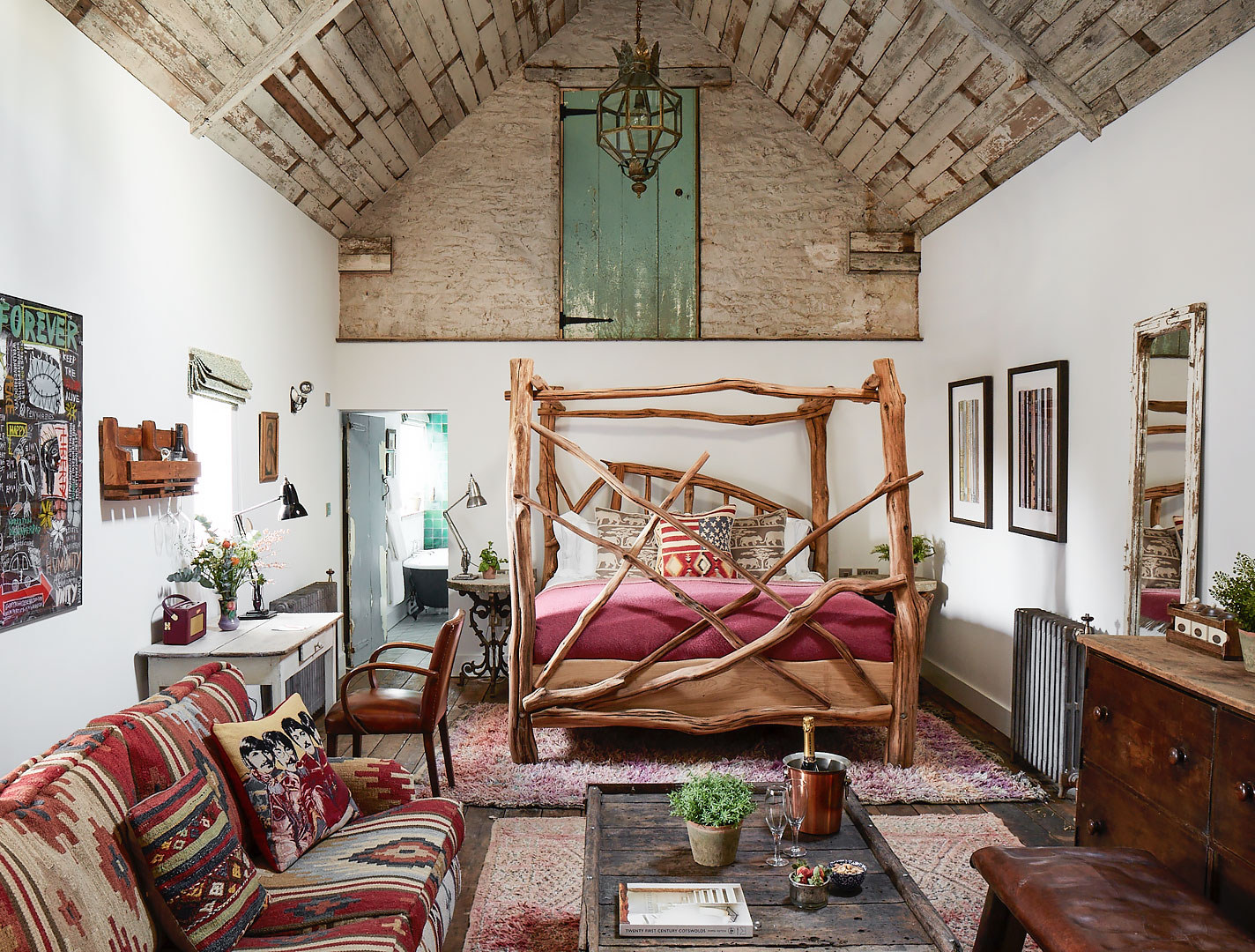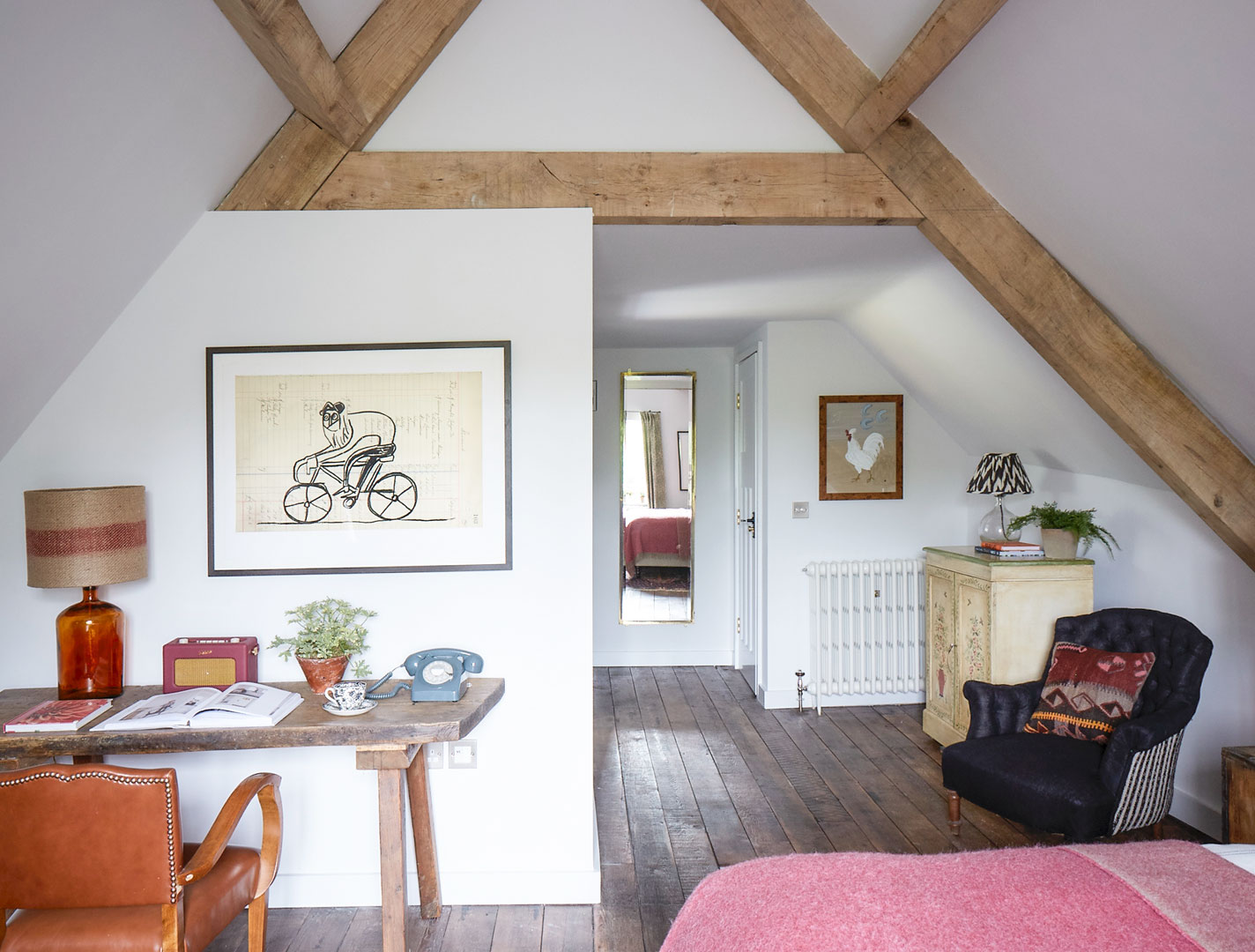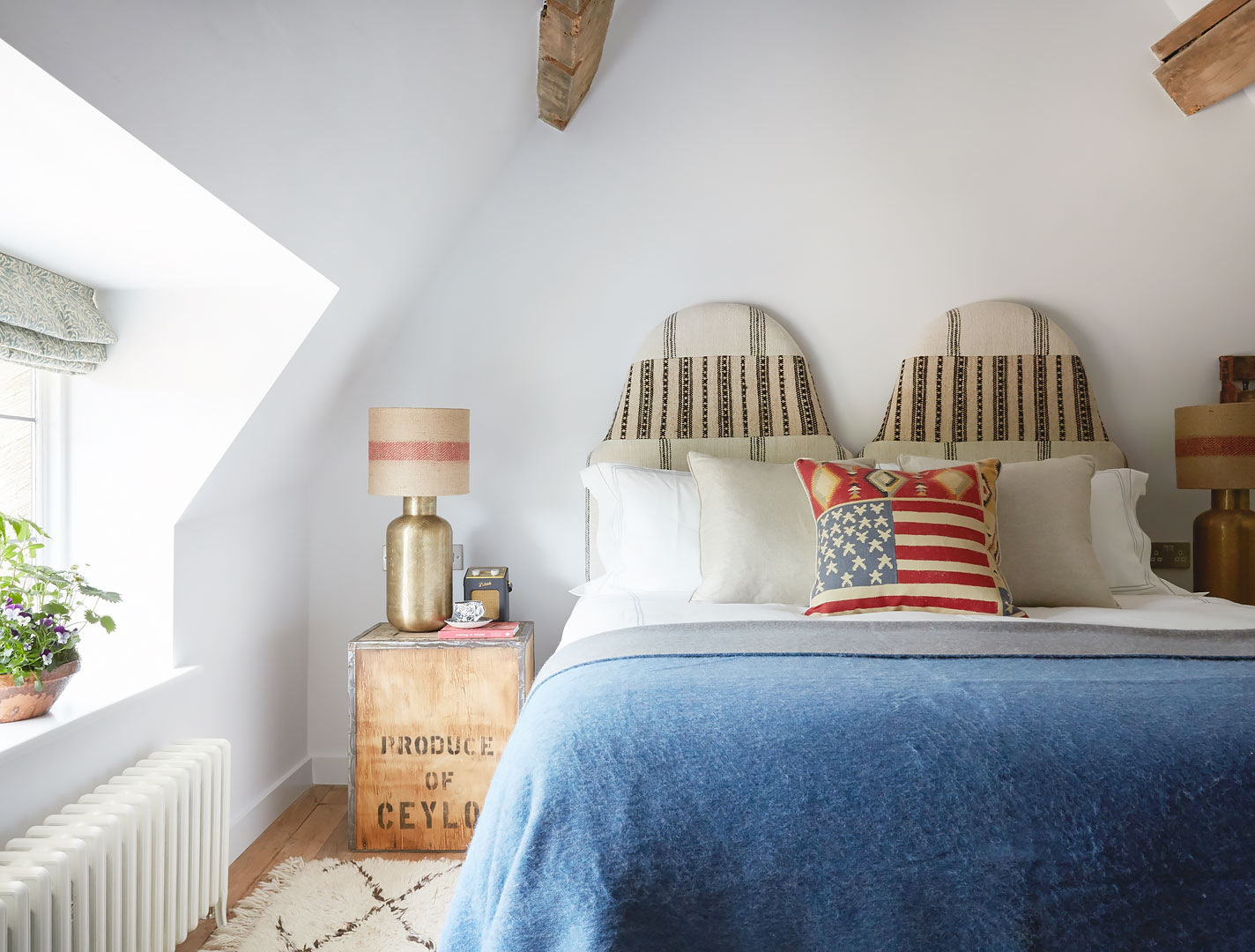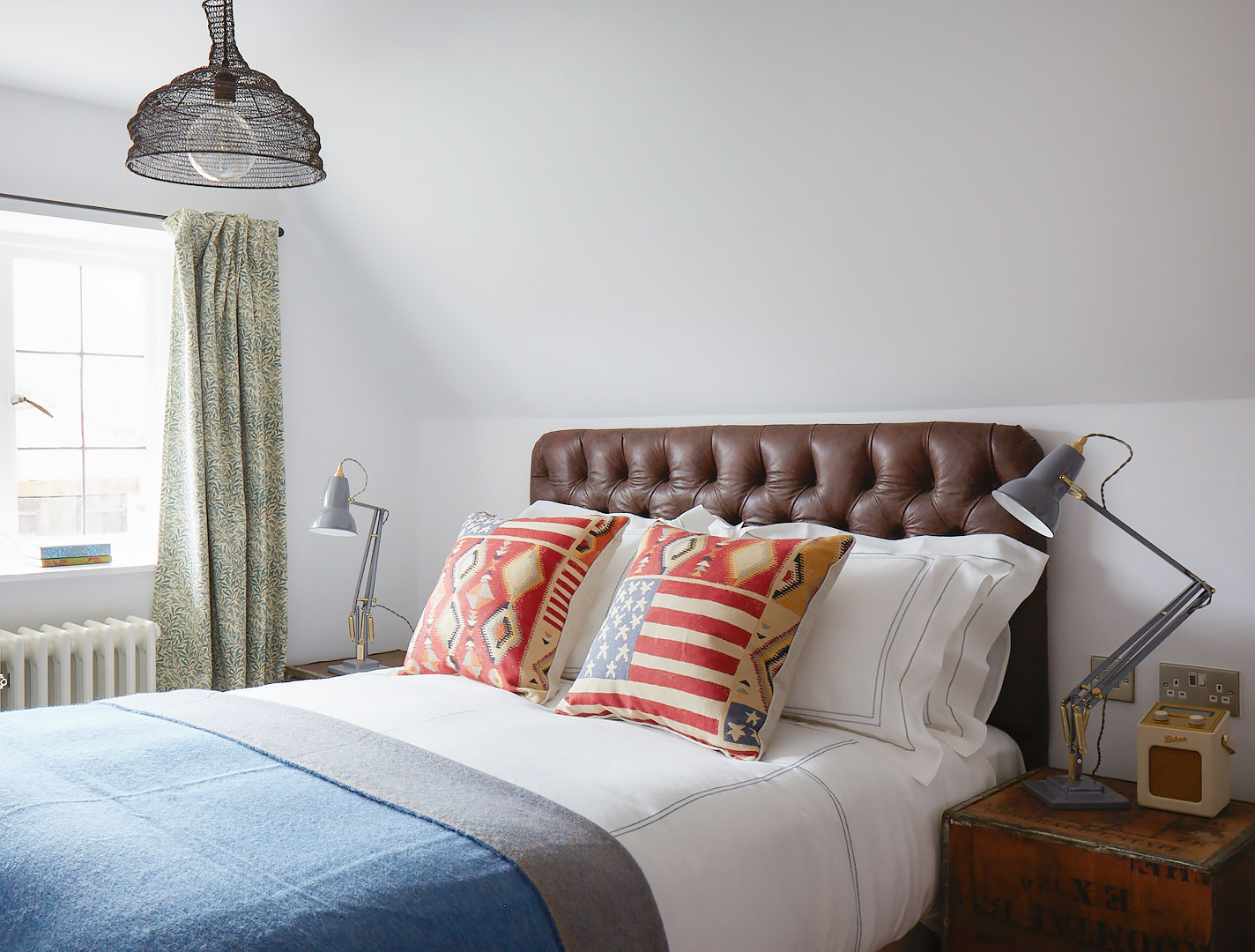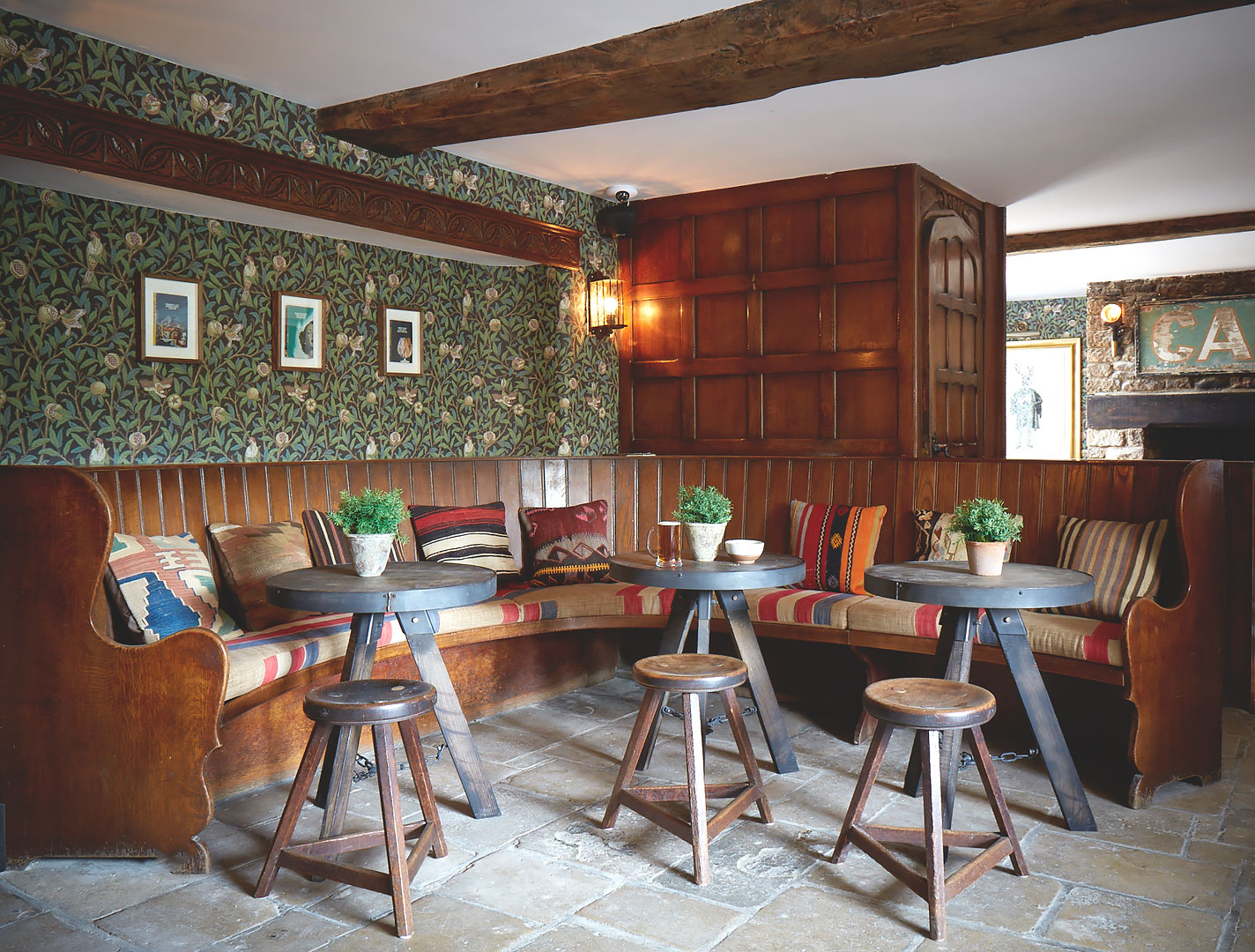 The Rooms
There are only five rooms in the main building, but they are all wonderful (as in all Artist Residences) and creatively furnished, with beautifully detailed interior design and memorabilia such as a Roberts mini radio player, a Nespresso coffee machine, a tea set, a good and well-stocked mini bar and a bathroom with grooming products made by Bramley. In the adjoining building, the former stable, there are a further three bedrooms, including two large suites complete with log burners, in which dogs are also permitted and where the kiddies really feel at home. And: There is a cosy Sheperd`s Hut tucked away in the garden with a king size bed, log burner and rainfall shower.
Restaurant & Bar
The Mason Arms is a quirky take on the traditional English pub. Everything is a little darker here, rugged, but certainly not fusty, but very stylishly renovated. The hook: The products here are all from the local region. The ingredients are sourced within a 25 mile radius wherever possible. Many of the herbs and salads are actually grown in their own garden behind the hotel itself.
Surroundings
Those who visit the Cotswolds immediately fall in love with the small villages like Burford or Chipping Norton. Here you can find antique dealers and authentic pubs and even "Michelin starred" restaurants such as "The Wild Rabbit". Those who would like to give their ladies a special treat, book a table at Manoir aux Quat`Saisons with Michelin-starred chef Raymond Blanc. Of course, it's a bit snobby and not cheap, but Raymonds herb garden is about the size of three football fields, which is very impressive.
Location
Prices
Double room from about 100 euros.
Booking & Contact
Artist Residence Oxfordshire
Station Road
South Leigh OX29 6XN
United Kingdom