The Best Hideaways For Your Winter Holidays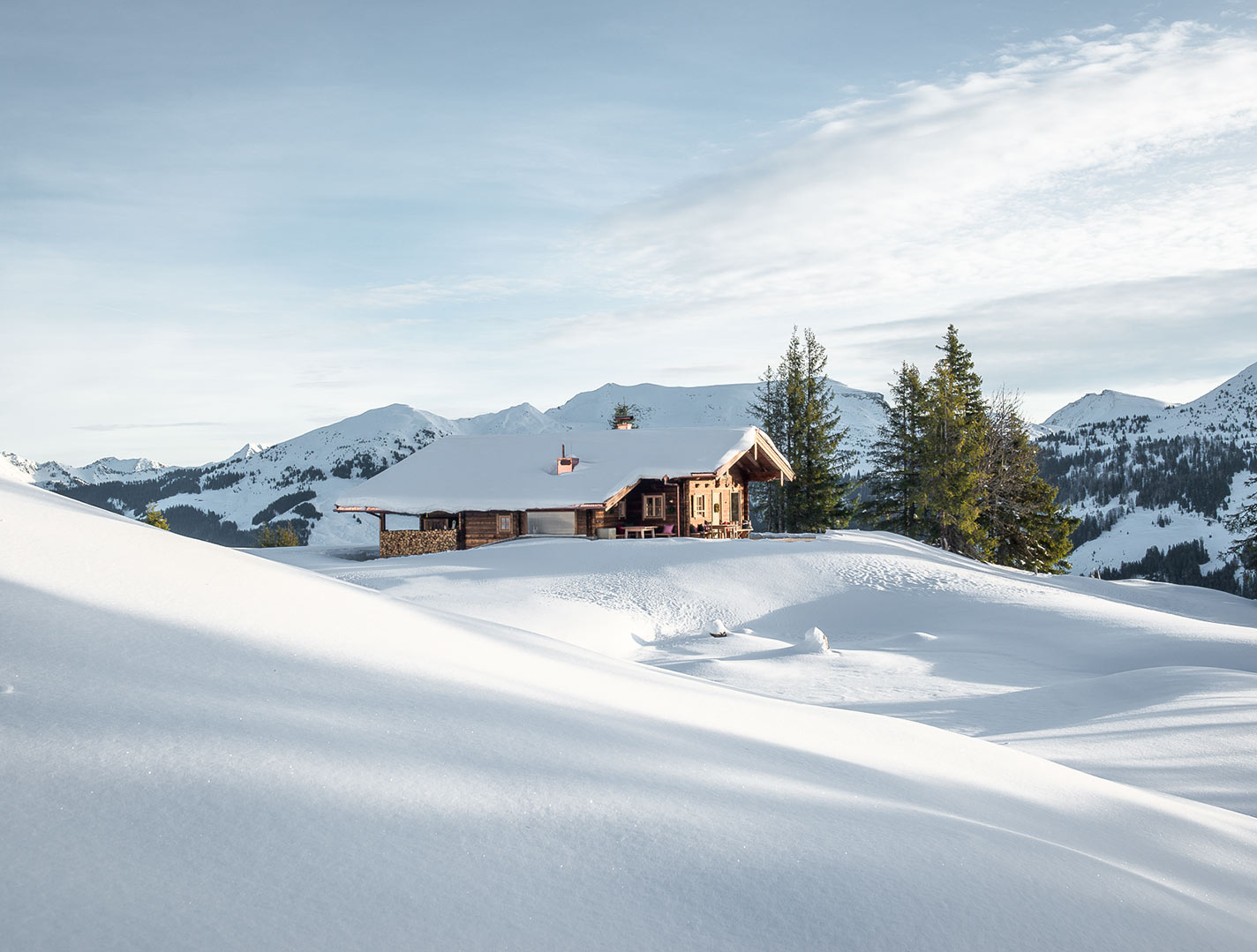 Snow has already arrived in the alps and it`s time to find the suitable accommodation for cosy winter holidays. Here are our newly discovered winter sanctuaries – great for families and perfect to hit the ski slopes in walking distance. 
Primarily we'll be looking for and recommending Pretty Hotels and those that are really nice. On saying that we have to admit: When it comes to chalets, holiday homes and holiday apartments things have changed a lot over the last few years – especially besides the ski slopes around the world. Consequently the advantages of deciding to reserve your own house, apartment or chalet are massive – in particular for families with children. This begins with dining (let's face it, which three year old child wants to eat dinner at scheduled dinner times? And it is not bad to have some extra space in your apartment or holiday house. 
It's for this reason that there are now eight places, at which you not only live very near the slopes, but also where you can spend unforgettable days in the mountains with your loved ones.
---

Weyerhof, Bramberg / Austria
Perfect newcomer among the alpine sanctuaries: The Meilinger family has created a wonderful hideaway at the foot of the Wildkogel in the Austrian Alps and they did it with a lot of love and a great feeling for architecture. The foundation of this historic inn dates back to the ancient times of 1130 (!!). All rooms are fantastically renovated, there are no fake deer antlers on the wall, nor orange designer armchairs in the hallway. Everything fits together harmoniously, traditional but not stuffy. Since the Weyerhof historically has always been a restaurant as well, you can dine in the evening after skiing in the house – with organic and healthy dishes. Ski areas around the corner: 1. Wildkogelarena (5 minutes by car). 2. Kitzbühel ski area (via Pass Thurn, in approx. 12 minutes).
Nice Ad-On
In Bramberg, you find the longest toboggan run in the world, so for the kids this is a super highlight in the evening.
Location
Prices
Doubles from 65 Euros per person including breakfast.
Booking & Contacts
Weyerhof
Familie Meilinger
Weyer 9
Bramberg am Wildkogel
Austria
---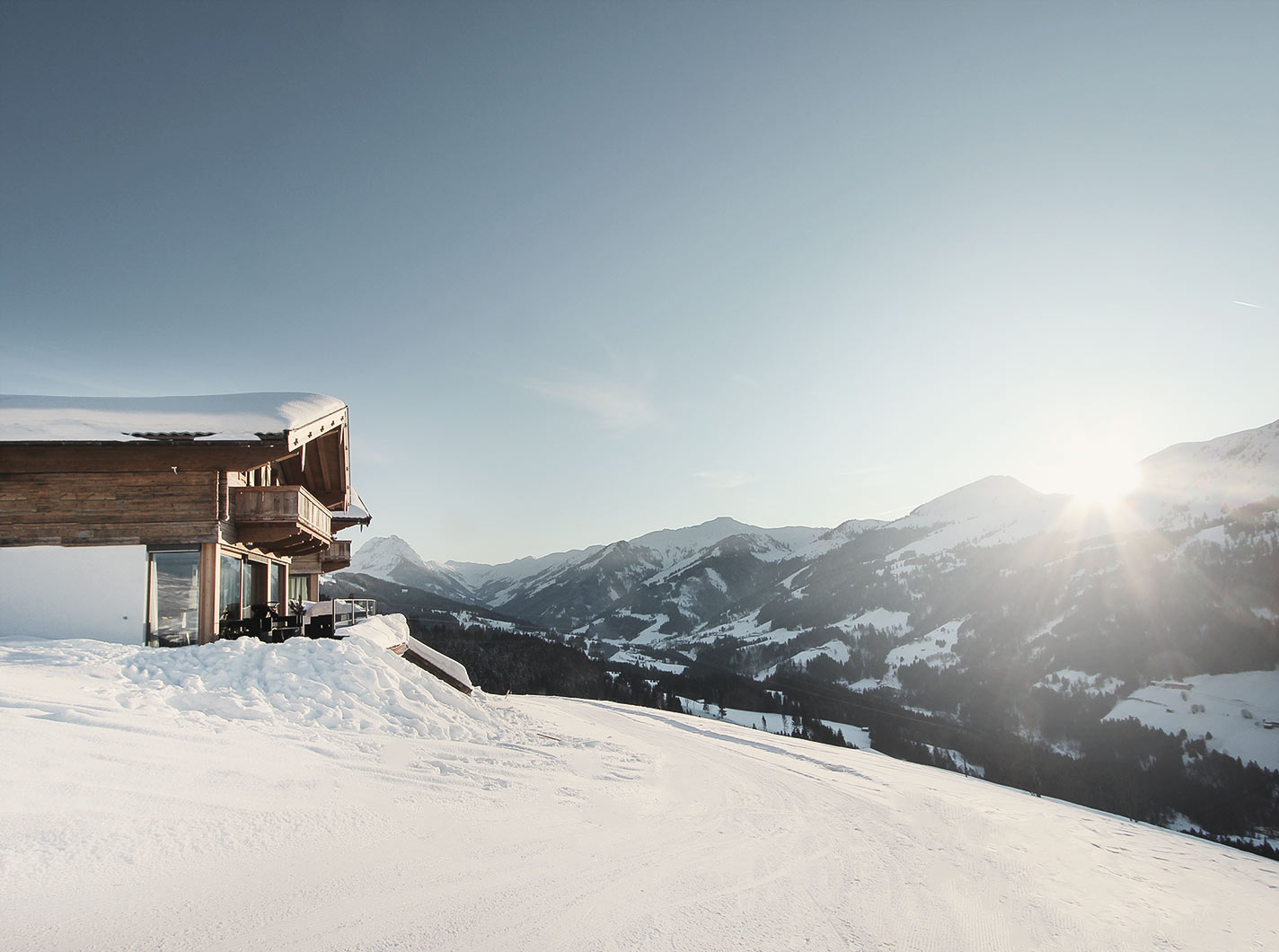 Maierl Alm & Chalets, Kitzbühel / Austria
For everyone who wants to live right next to the slopes in one of the best ski regions, then Maierl Alm is still one of the best recommendations! And you don't necessarily have to stay in one of the five bid chalets, because you can also spend a cosy holiday in the main building – for example the family suite is perfect for two adults with two children (and quite affordable). Below in the main building is a lovely pool and in the evening you can enjoy the first class food in solitude and isolation 1,300 metres above ground.
Location
Prices
A room in the main building from 70 euros per person, Chalet from 180 euros per person and night (at a minimum of 4 people). 
Booking & Contact
Maierl Alm & Chalets
Krinberg 14
Kirchberg / Tirol
Austria
---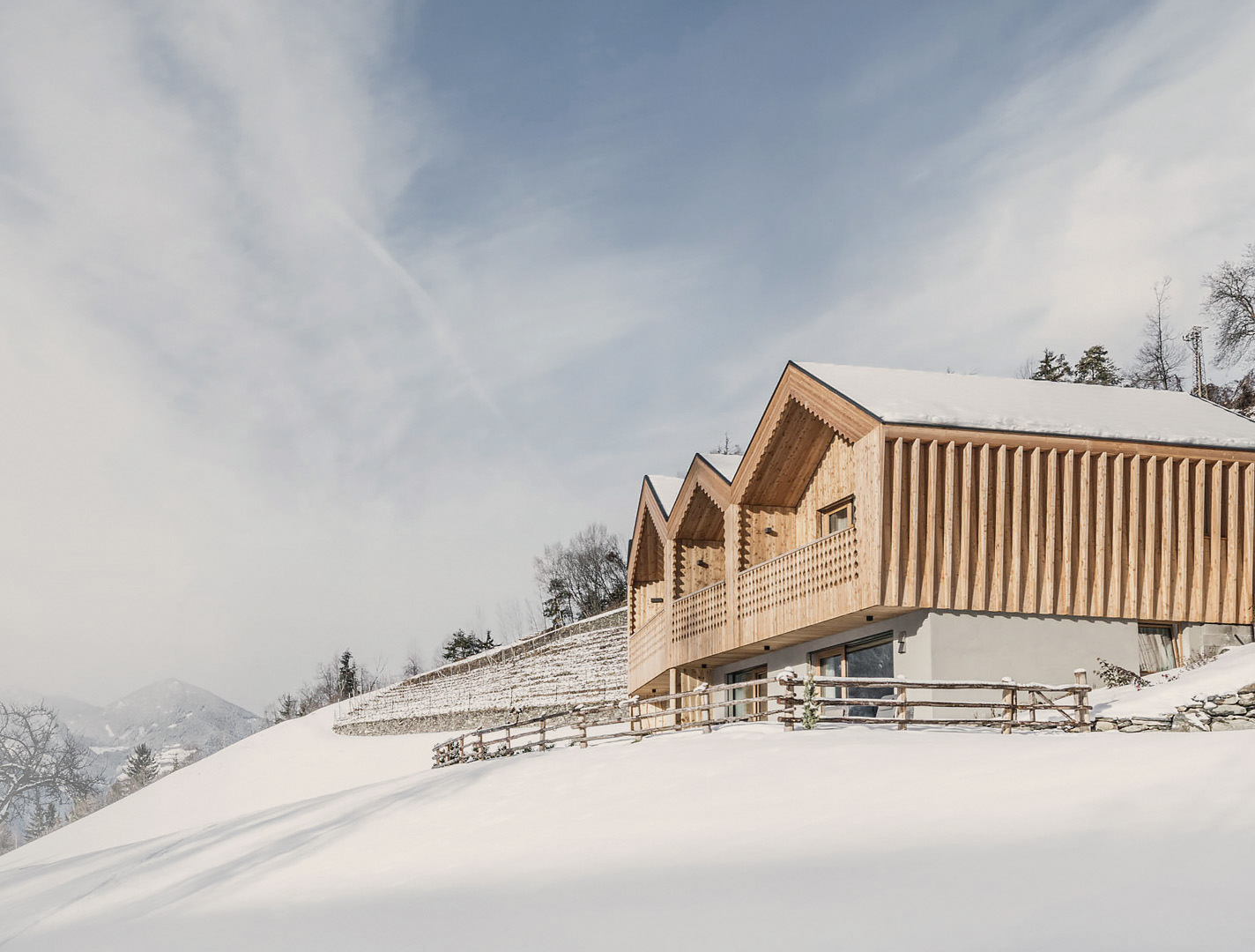 Niederthalerhof Chalets, Brixen / South Tyrol / Italy
One of the most beautiful chalet openings of the year (which is why we don't have any winter pictures yet). On their farm, the so called Niederthalerhof, the Stablum family have put together a real architectural sanctuary. The chalets are not that big, but have a wonderful room layout, great views to the Brixen valley and don't cost an arm and a leg. A further advantage for ski-crazy families: the family friendly ski region Plose starts just five minutes from the Niederthalerhof – gorgeous!
Location
Prices
Chalet for two people from 100 euros (for the whole chalet), the two large ones cost about 160 euros. Small pointer: Because the place is brand spanking new, there are still quite a few vacancies to be had in high season.
Booking & Contact
Niederthalerhof
Mellaun 155
39042 Bressanone BZ
Italy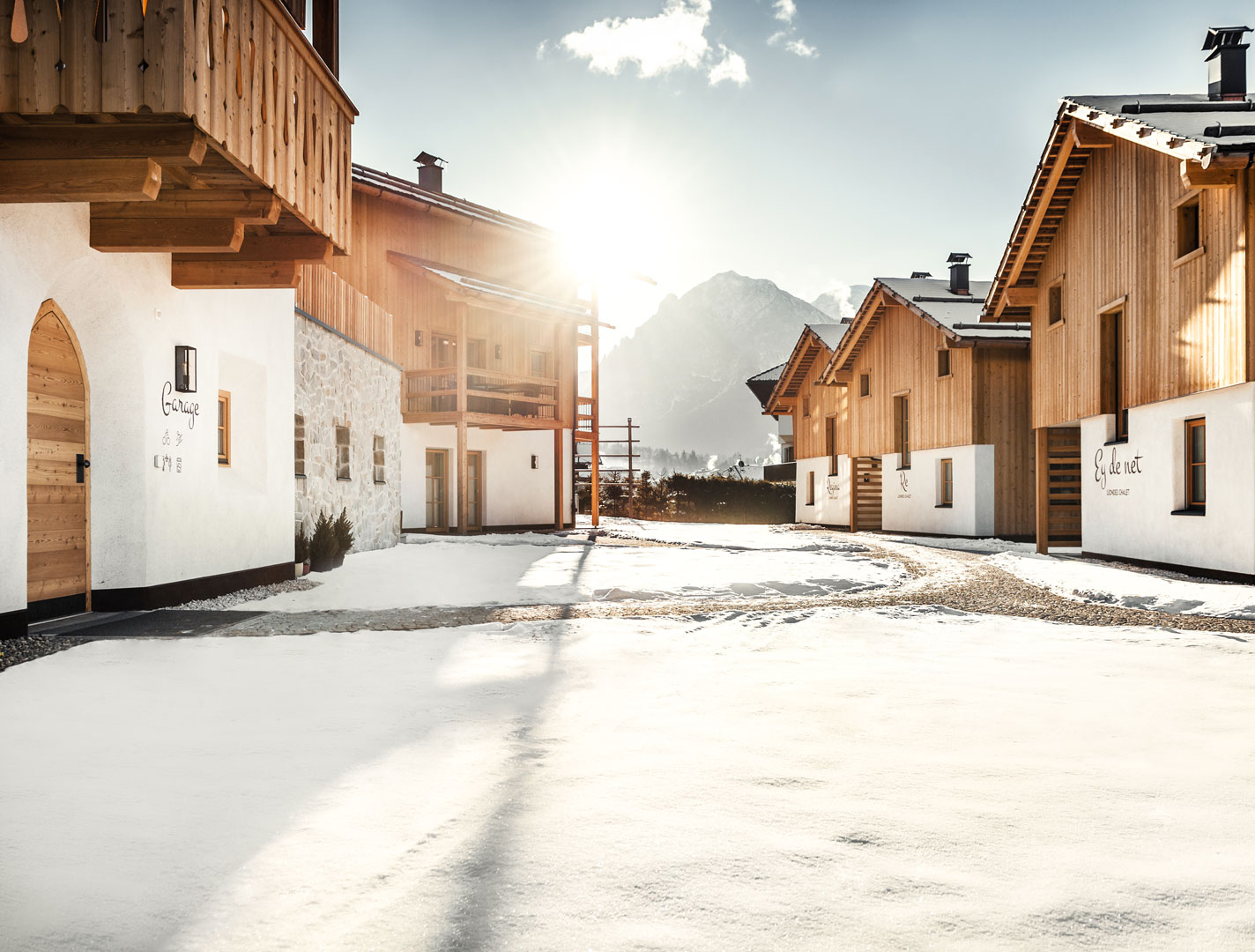 Liondes Chalets, St. Vigilio / South Tyrol
Five newly built chalets and a main house, in which the reception and another holiday apartment are located. The individual chalets are very pretty and spacious, on the ground floor is a very well equipped kitchen and a cozy living room, on the lower floor (which leads to the garden) a sauna with relaxation room, an outdoor Jacuzzi and a bedroom with en-suite bathroom. Perfect for large families or friends who want to share a house.
GREAT PLUS
The Liondes Chalets are located directly on the Miara Train, which leads directly to the ski area. Running time: approx. 25 seconds. And the little town of St. Vigilio is an absolute hidden gem for alpine skiers, with a lot of traditional Italian restaurants and little shops.
Prices
Chalet for 6 persons from 690 Euro per night, the apartment can be rented from 216 Euros per night.
Booking & Contacts
Liondes Chalets
Hans Mutschlechner
Str. Plan de Corones, 21
39030 S. Vigilio BZ
Italia
---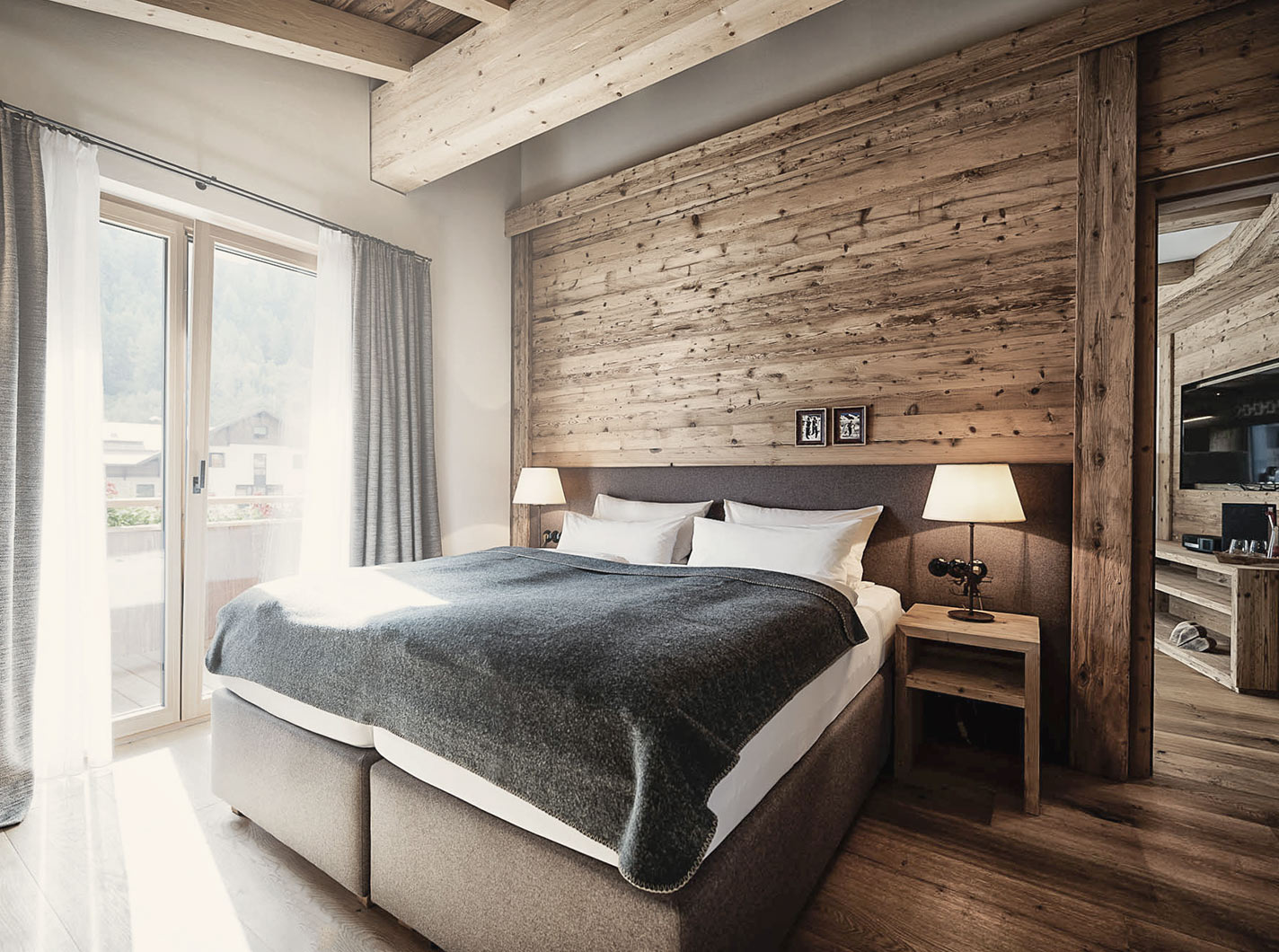 Galzig Lodge, St. Anton / Österreich
Galzig Lodge joined Pretty Hotels collections just recently and its one of these very rare apartment houses, where you start your daily skiing experience right behind the house. And were talking about one of the hottest ski resorts at the moment: St. Anton, Stuben, Lech and Zürs offers some of the best slopes in the world. Galzig Lodge has three pretty spacious apartments and they are lovely furnished, with great amenities and breakfast is delivered from the restaurant downstairs. 
Prices
The smallest lists for 540 euros per night for all people.
Location
Contact & Booking 
Galzig Lodge
Franziska Alber
Kandaharweg 2
6580 St. Anton am Arlberg
Austria

---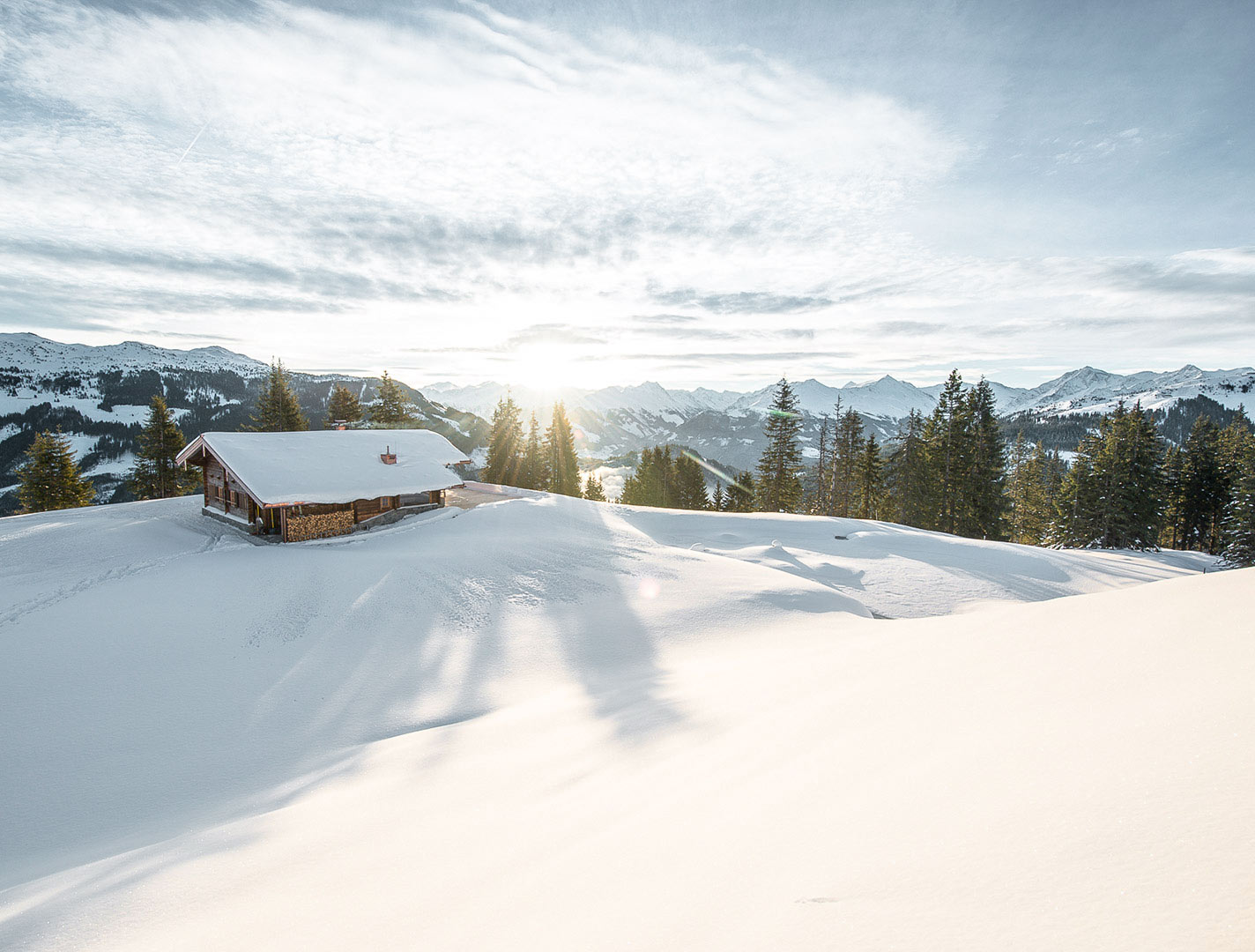 Wirts Hochalm, Kitzbühel / Österreich
Currently the most spectacular skiing lodge in the whole alpine region. Why? Because on the one hand it's located right in the middle of the Jochberg / Kitzbühel skiing region, on the other hand it's smack bang in the middle of the wilderness. Because the Hochalm owners also run the guesthouse "Bärenbadalm" just up the mountain, you can have your evening meal delivered via Skidoo.
Location
Google Maps Link
 (the link leads to Bärenbadalm, the hut is located just below it).
Booking & Contact
Wirt`s Hochalm
Katharina & Oswald Hochfilzer
Bärenbadkogel
Jochberg / Kitzbühel
Austria
Tel: +43 664 8554311
---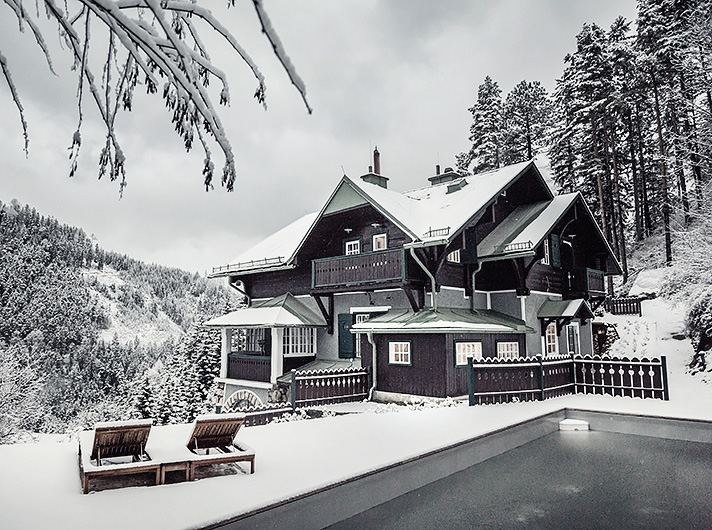 Villa Antoinette, Semmering / Austria
The Villa Antoinette still belongs to one of the most stylish holiday homes in the alpine region. Built in 1912 , the walls hide a suite and five authentic rooms featuring the "Gründerzeit" style. In addition there's an English solid-wood kitchen, library, salon, home cinema, fitness centre and spa with sauna, steam bath and outdoor whirlpool and even a heated outdoor pool. Those who have been here before know that there is even a lovely skiing area nearby. 
Location
Price
Whole house 1.500 euros per night including breakfast, final cleaning 300 euros.
Booking & Contact
Villa Antoinette
Dr. Andreas Wessely
2680 Kurort Semmering
Austria
www.villa-antoinette.at
E-Mail Request
---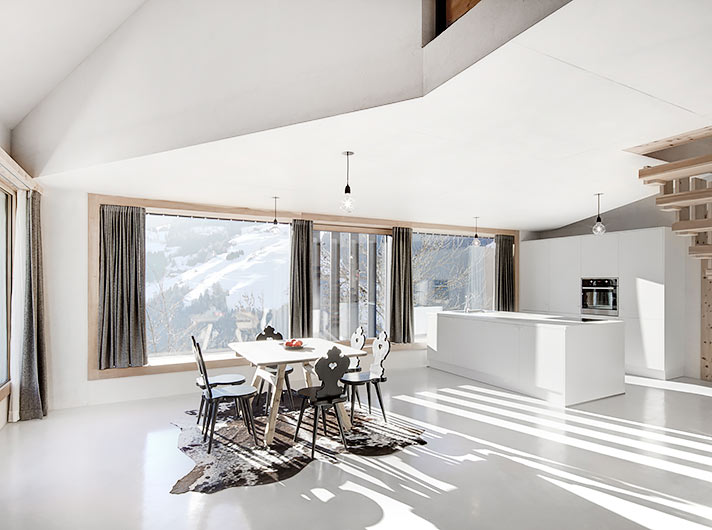 La Pedevilla, St. Vigil / Südtirol (ITA)
Let's be honest: there are very few holiday homes like La Pedevilla, because this place (together with the neighbouring house in which the owner and the responsible architect lives with his family) is located so ideally on the hillside, that you could spend all day just gazing out of the window. Even though unpretentious, you immediately feel at home here and can spend a wonderful holiday here together with your (for example) two kids. The skiing area of Kronplatz is merely a 15 minute drive away.
Location
Price
From 240 euros for the whole chalet per night.
Booking & Contact
La Pedevilla
Caroline & Armin Pedevilla
Strada Pliscia 13
39030 Enneberg
Italy