Hotel Panache, Paris / France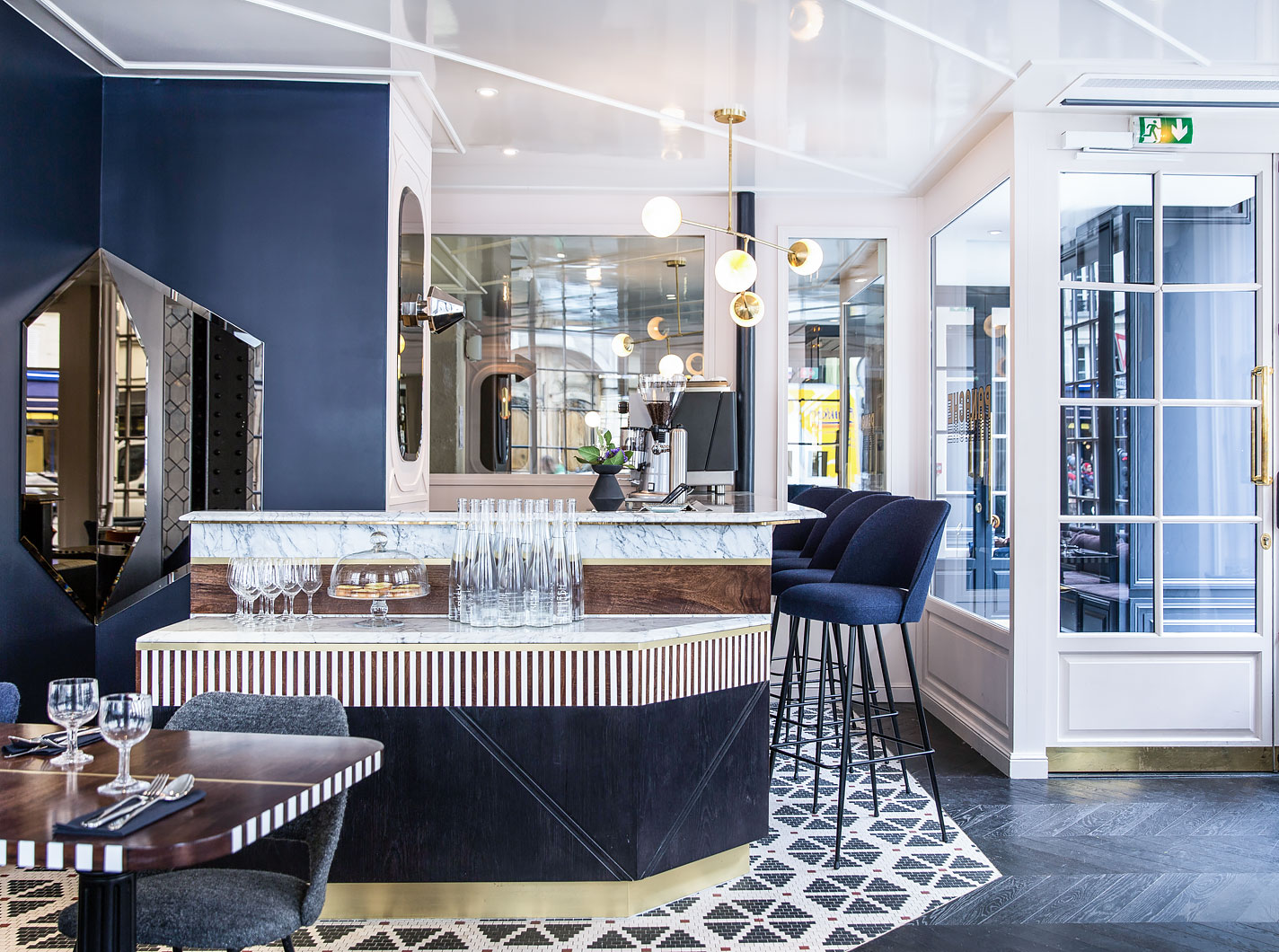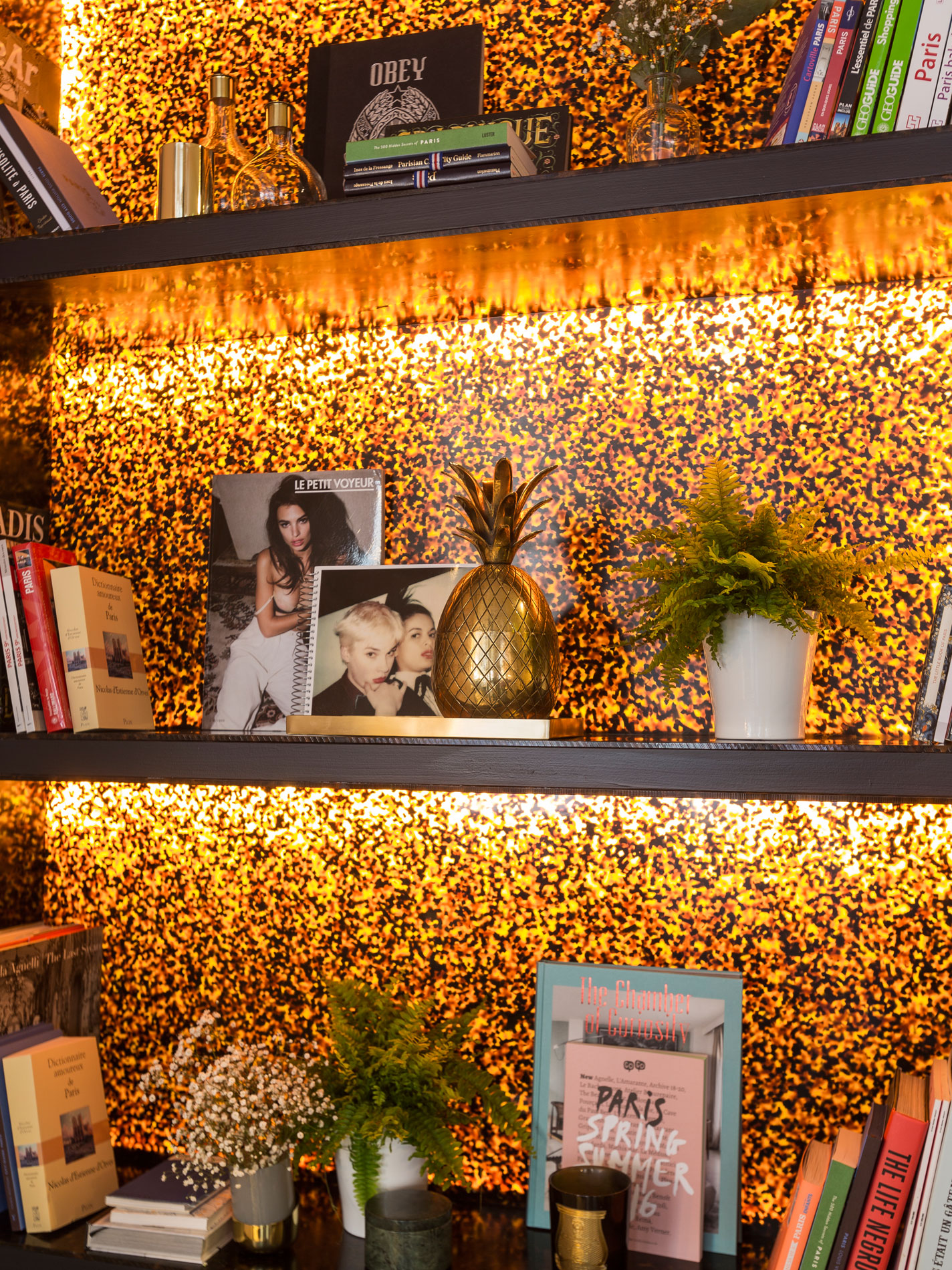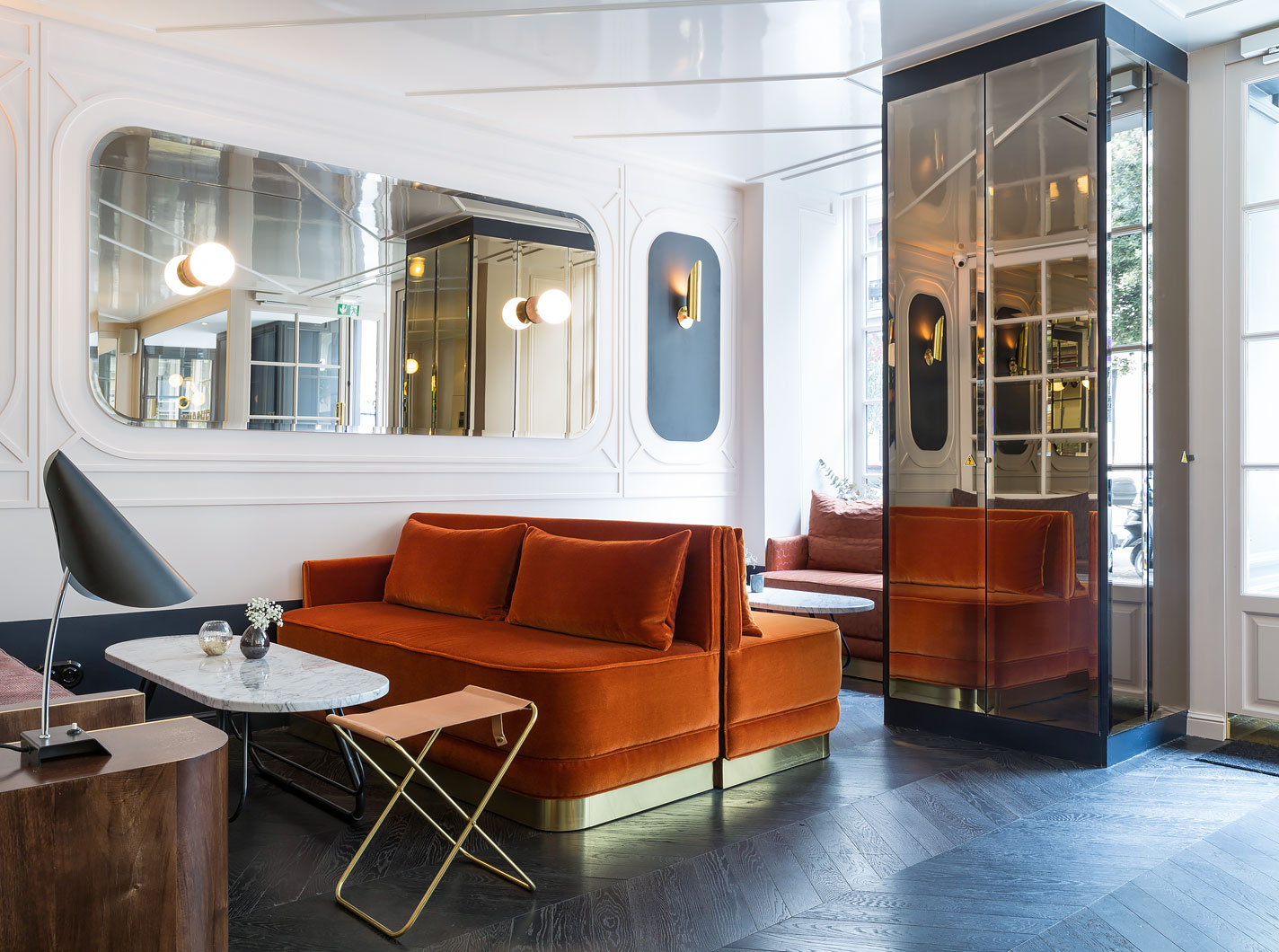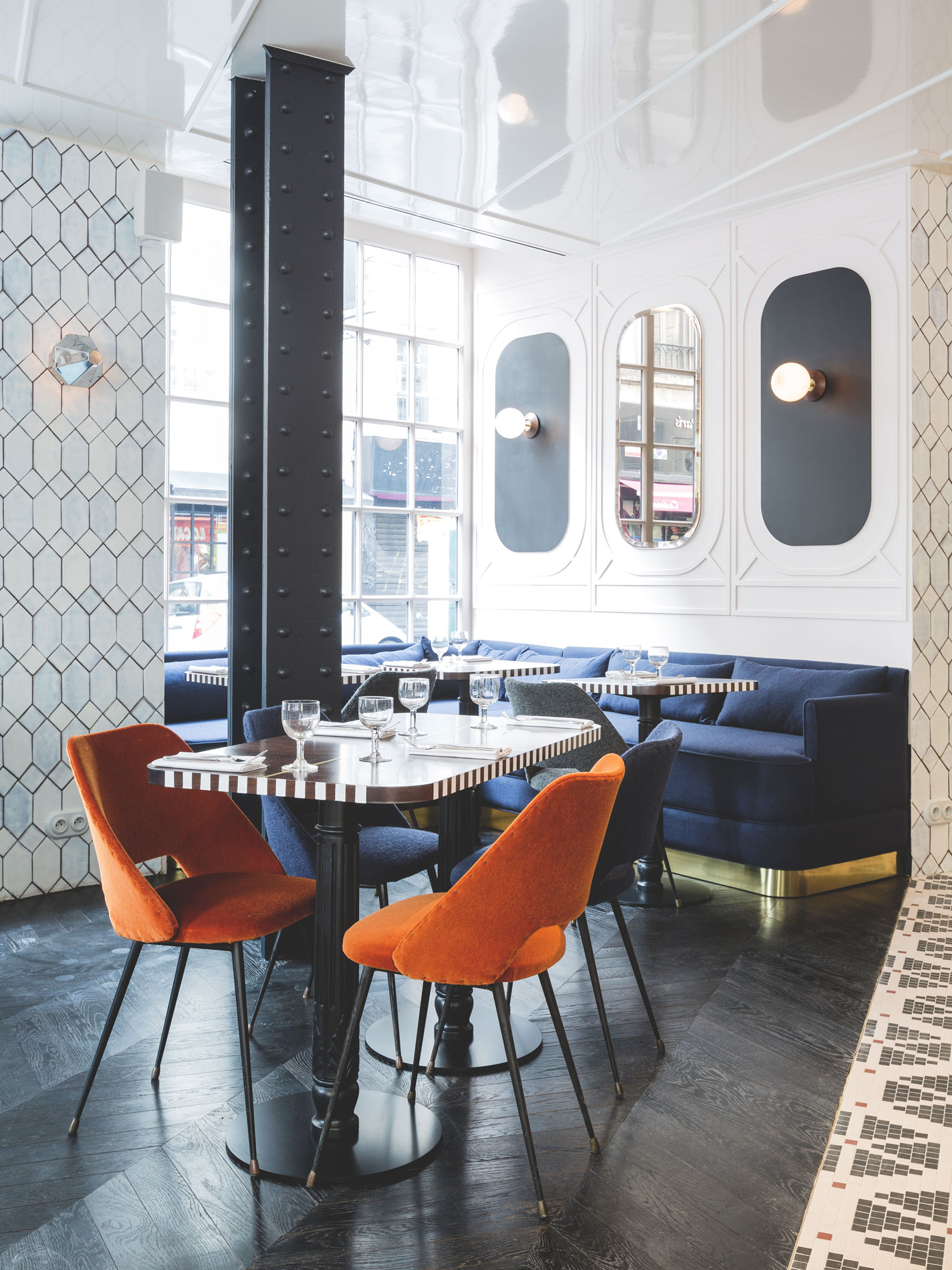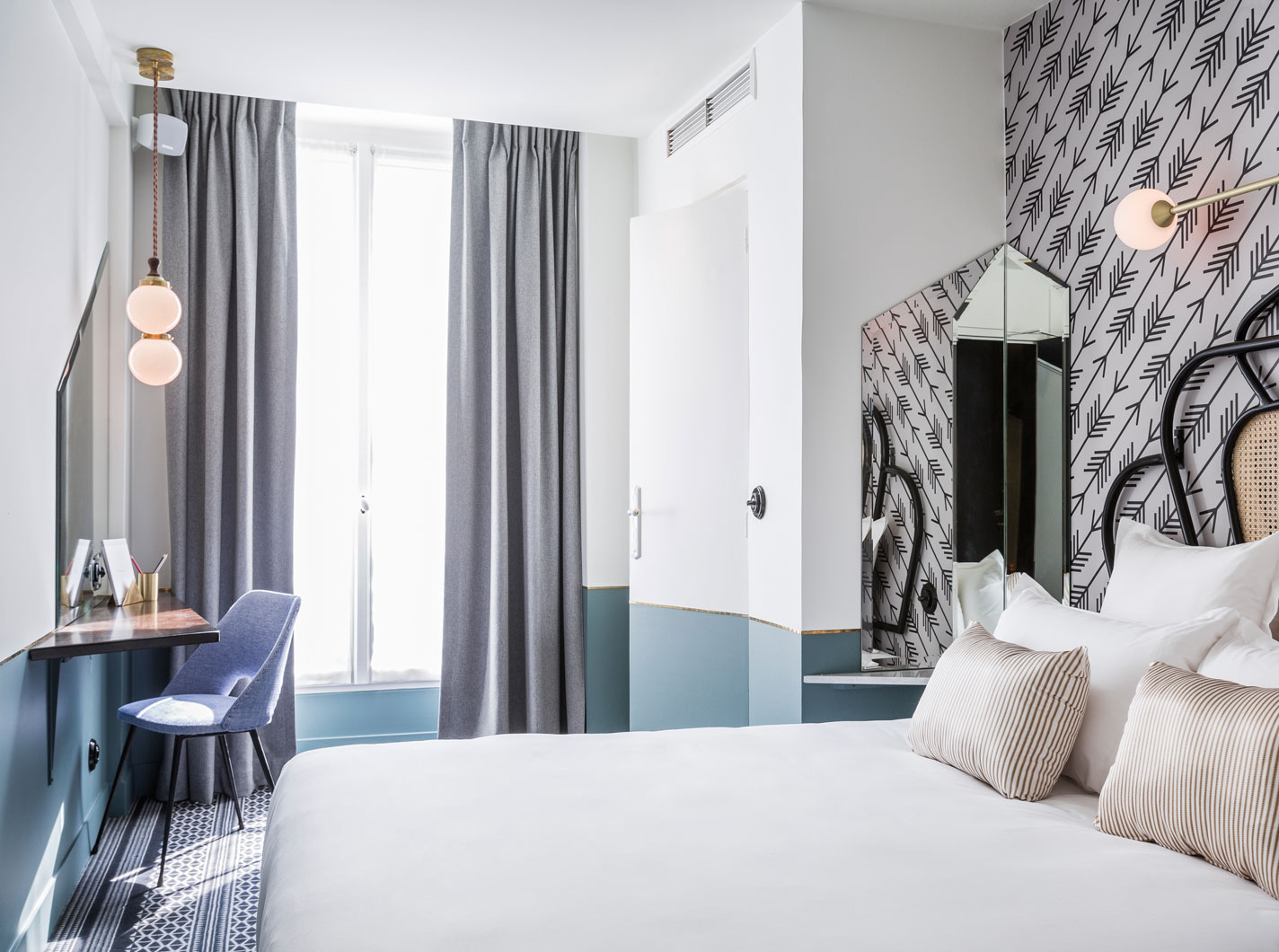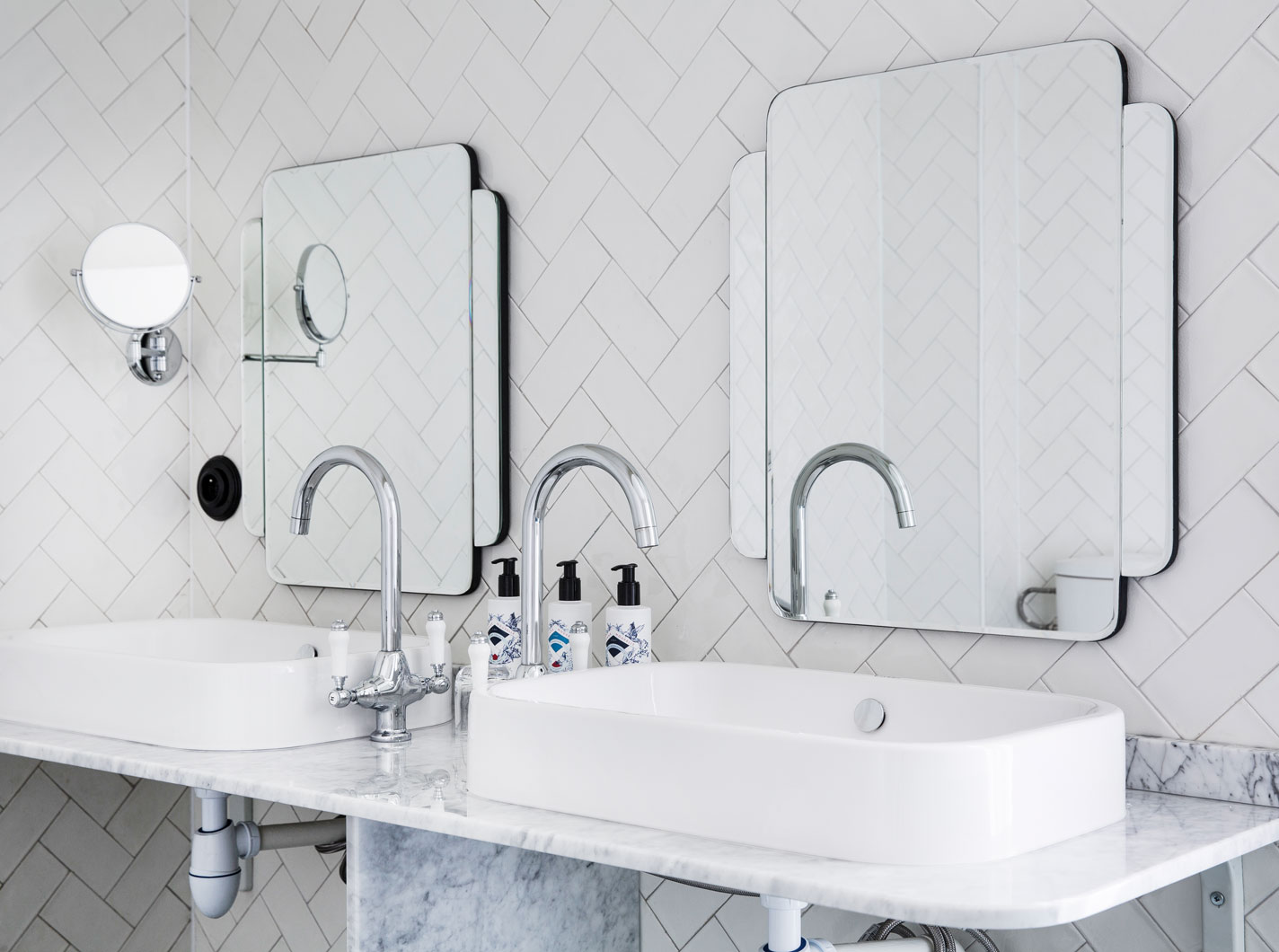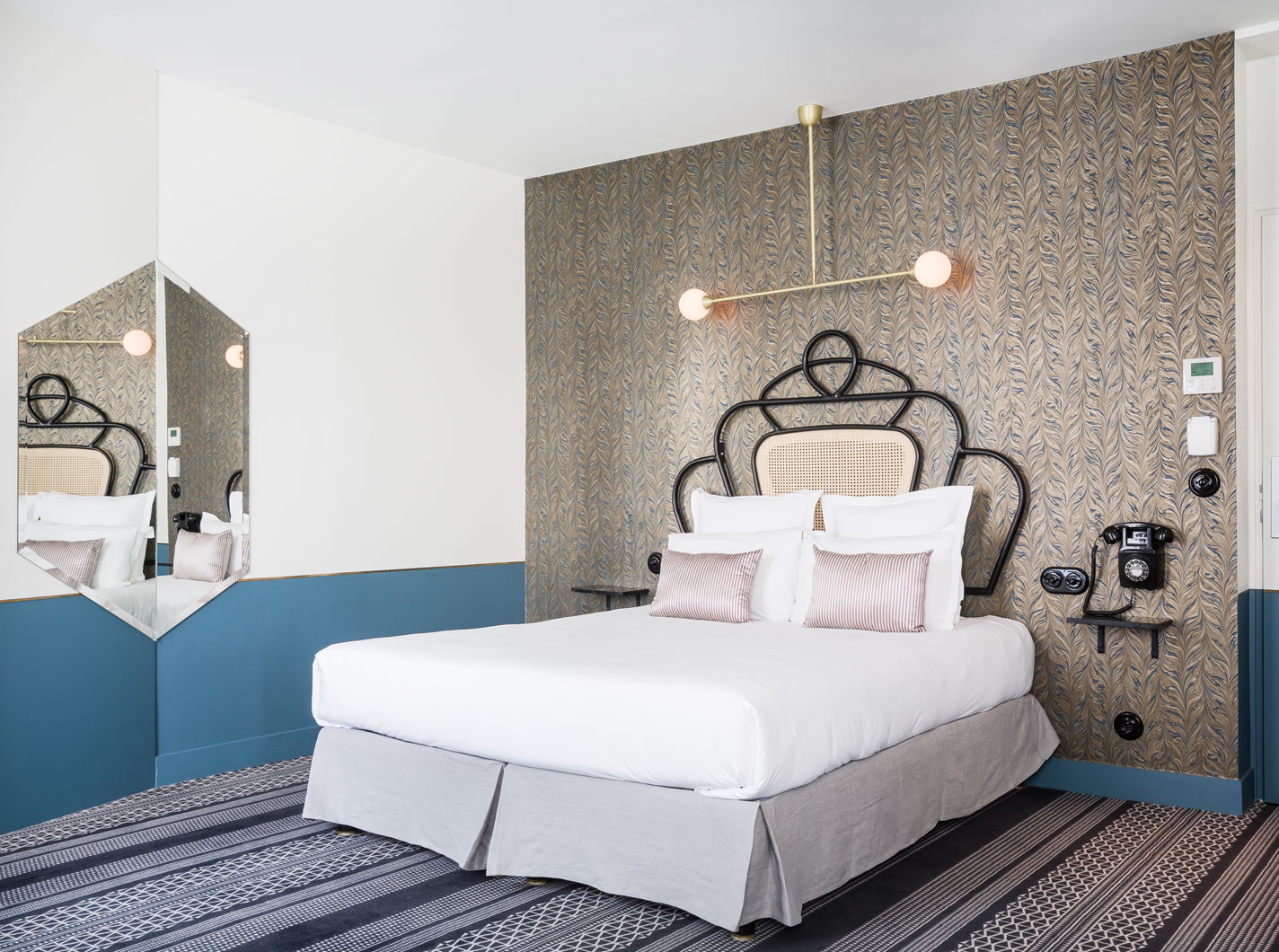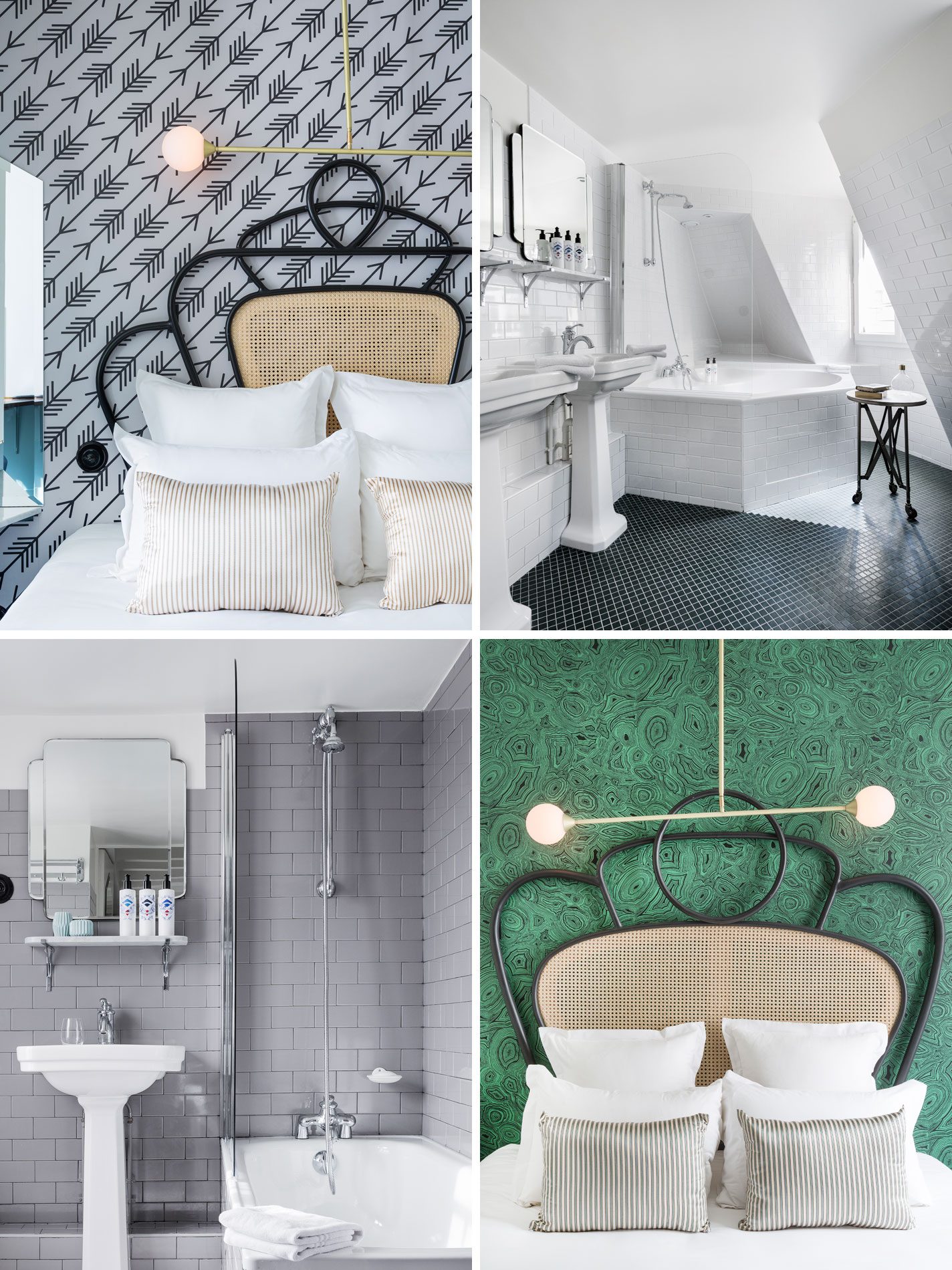 Apart from Hotel Paradis and Bienvenue, Hotel Panache is the third jewel in the crown of hotelier Adrien Gloaguen. It lies in the middle of central Paris and not only during fashion weeks it`s "the place to be".
Even upon arrival, this place seems something special, because it`s not only a hotel, but also a very stylish and cool bar and bistro for Parisian BoHos. Once inside, you can observe young ladies enjoying the sun's first rays of the day, drinking Café au Lait and chin-wagging ten to the dozen.
Almost leading from inside is the bright reception of the hotel, with a small library, in which devotional objects and Paris city guides are sold. After that it's up we go, through blue, dark corridors, to the 40 rooms in total, which were furnished by Dorothée Meilichzon – a Star amongst the Parisian hotel-designers – with great attention to detail.
Because of the fluctuating ceiling heights and many niches, which the building inherited when it was constructed, very creative rooms were the result. Those who check-in for the very first time, could ask the lady at the reception desk, if you may have a look at two or three rooms (if vacant), so that you can find your personal favourite.
But in the end, all the rooms are very "pretty".
The advantage of Panache: The restaurant (with French cuisine) is quite a meeting point for Parisians, which enables you to also stay at home so to speak, and dine directly in the hotel.
Ideal for
A Parisian party-shopping-culture-whatever Week-End with friends or girlfriends with the ideal starting point, checking into the right clubs later on.
Location
Prices
Doubles from 120 Euros
Booking & Contacts
Hotel Panache
1 Rue Geoffroy-Marie
75009 Paris
France
+331 4770 8587