Mr Staininger, you spent the past few years working in the film industry in Los Angeles. Now you are realizing a Six Senses Resort in the Kitzbühel Alps at an altitude of over 1,000 meters. Where did this change of heart come from?
Honestly, I see a lot of parallels. Hotels need to fascinate. People want to experience something out of the ordinary. There is a lot to be staged about a hotel which makes it somewhat similar to Hollywood. In the end, it's all about emotions. However, the advantage of our Six Senses Resort on Pass Thurn is that not much needs to be staged here. The view and the surroundings are unique. In winter we have direct access to the Kitzbühel ski area. And in summer you find yourself residing in unspoiled nature. In recent years, summer has become just as popular in the mountains as winter.
What exactly will the hotel look like when it is finished?
It will be an extraordinary resort with 77 rooms and suites, all with a view of the entire Alpine region around the Großglockner.  Super cool furnishings by London star designer Martin Brudnizki, who has also furnished famous nightclubs like London's Annabel's. Plus two restaurants and bars. There is also a 3,000-square-meter spa with an indoor and outdoor swimming pool and ten villas plus 30 apartments spread across the area.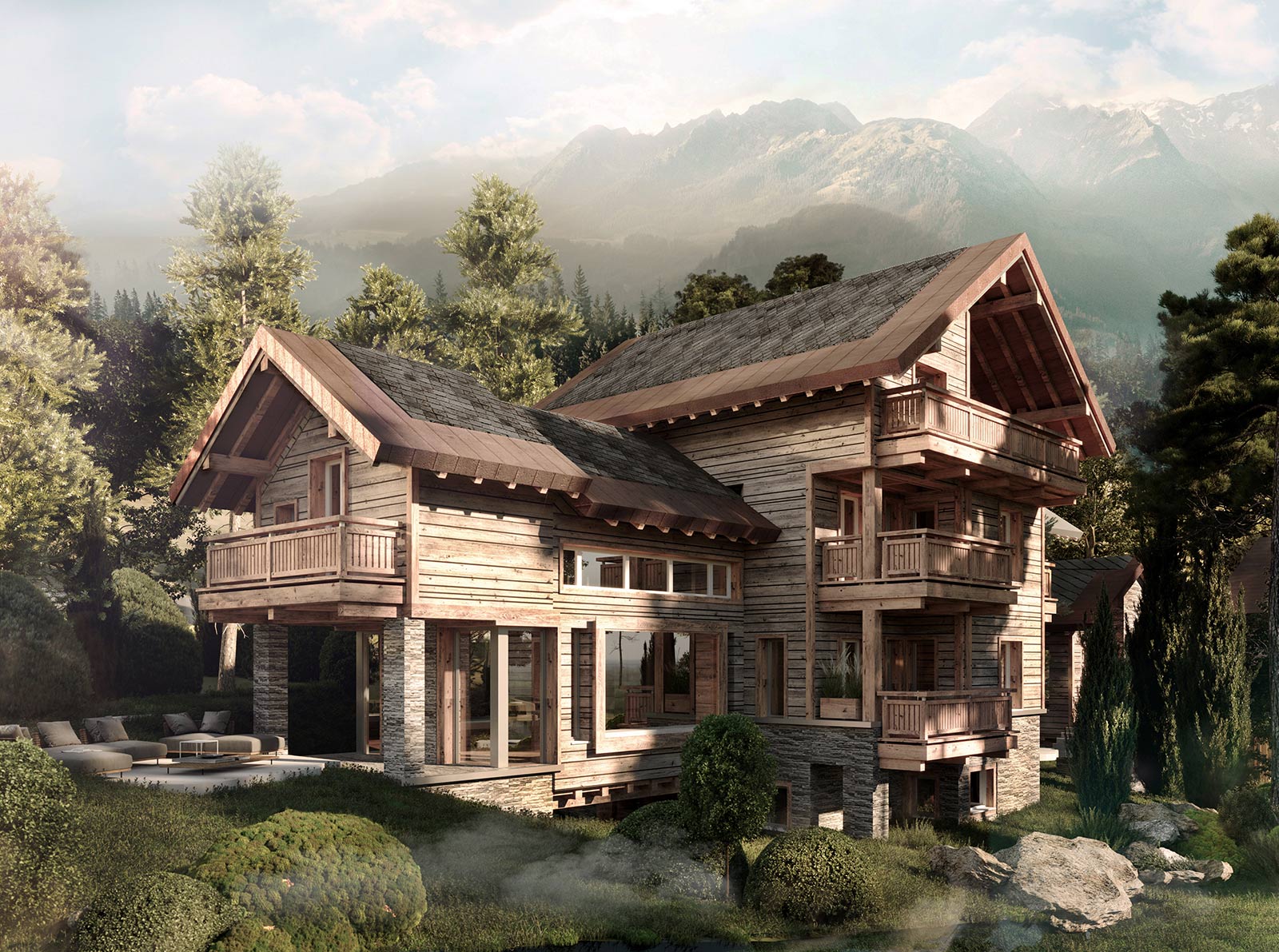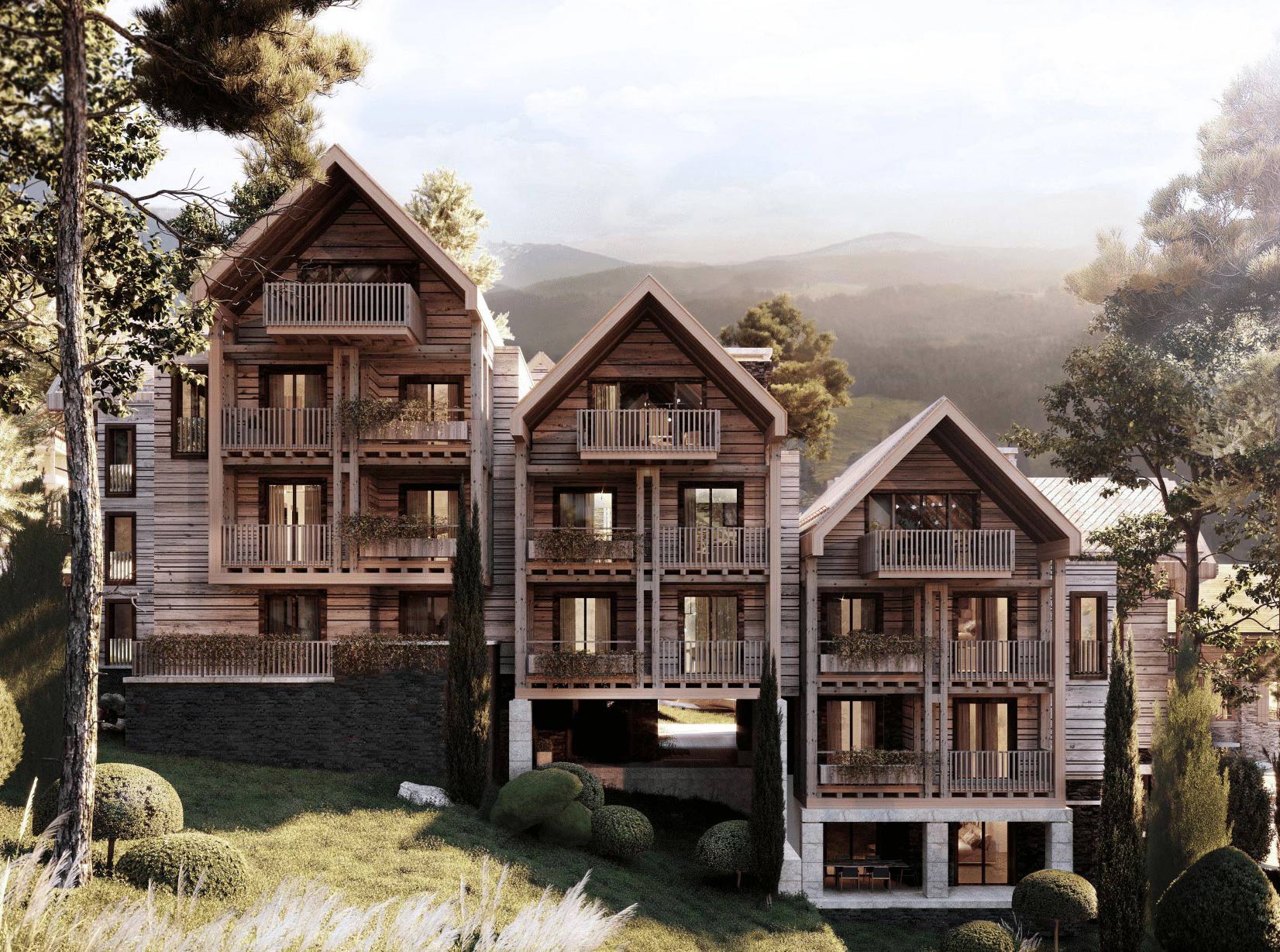 In your showroom you have models of stylish tree houses. Are they still part of the project?
Personally, I am the biggest fan of these tree houses. Above all, they are real architectural highlights that reflect exactly what we have in mind up there. Unfortunately, it's not easy to get the respective permits. But I will fight for them to be built in the end and I think they will make a statement.
When do you expect to open?
Summer 2025.
Do you have a particular role model for the resort?
Not a real role model, because nothing like that exists at the moment. I lived in New York and Los Angeles for a long time and was a member of Soho House there. I found the approach very exciting  – to have a cool environment where you can meet and exchange ideas with other like-minded people. And if someone was from out of town, they had a room and didn't have to go back to a hotel. I am a big fan of such communities and see us as a continuation of the Soho House idea with the superb values of a modern brand like Six Senses. We want everything to feel very 'residential' — cosy, good vibes, informal.
What makes Six Senses so special for you?
They are by far the most relevant brand amongst the top players – hitting the Zeitgeist right on the nose if you know what I mean. The next gen hotel guests expect more than just luxury and great service. That's the baseline. They want brands to represent their current ways of thinking and lifestyle, and that's where Six Senses fires on all cylinders. I was at the new Six Senses resort in Ibiza this summer and just the effort they put into sourcing the ingredients for their cocktail creations says a lot about the brand. True, Ibiza is all about nightlife and partying, nevertheless, I was very impressed by that. At the same time, the brand comes from the wellbeing environment, which is very much about wellness and activity.
So you can expect it to be primarily a wellness hotel.
We don't use the word wellness in the context of a classic spa hotel — nothing like: the more saunas and steam baths the better. At Six Senses, wellness is part of the culture from the very beginning and not limited to a trip to the spa area. I would rather describe it like this: The Far Eastern approach to body and mind meets Californian bio-hacking and a new longevity mentality. Six Senses has its own wellness board with well-known personalities from this fast-growing industry. They will also be hosting retreats with us. We see this as a kind of "TED Talks for Wellness". It should become a vibrant place where owners, members and hotel guests are always at the source of the latest products, treatments and insights from the fields of bio-hacking and longevity.
Does the height of the resort play a role?
Absolutely. We are constantly moving up here between 1,000 and 2,000 meters, which are ideal conditions for high altitude training. And with Worlds Finest we have a partner who offers exclusive experiences with top athletes. Going on a ski tour in the morning with a former Hahnenkamm winner and being the first on the slopes before breakfast at sunrise. After all, that's what you'll tell your neighbor at the end. We believe that such "experiences" make the difference. There is nothing comparable in the mountains. Not even in Lech, Gstaad or Sankt Moritz.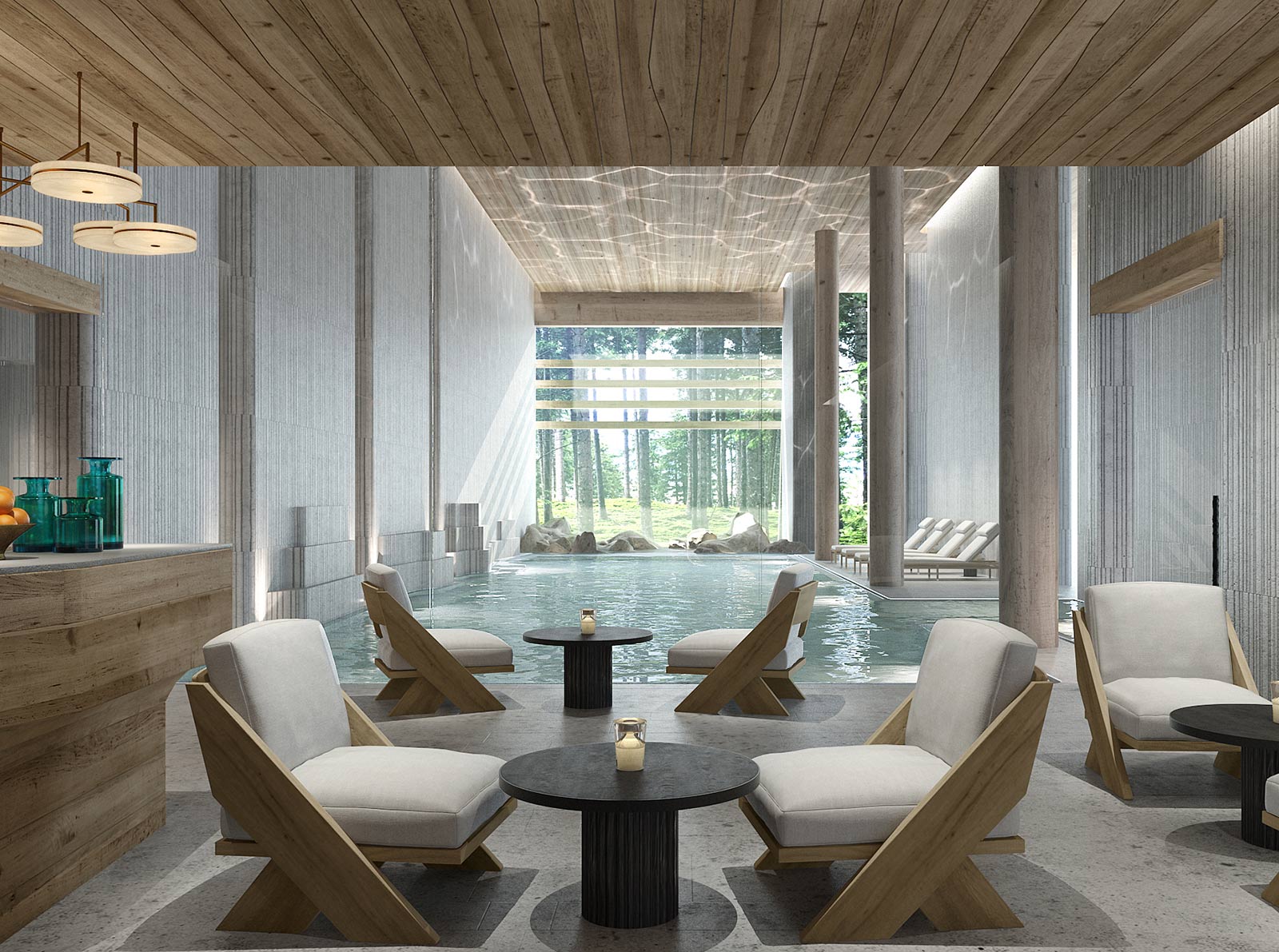 So in the future people will go on holiday to be active 24/7?
The question is: Do I really feel happy lying by the pool all day, booking two token massages and ordering the first bottle of rosé to my balcony at around four o' clock? Isn't it more exciting to experience the sunset at the top of the mountain because you've climbed it beforehand on foot, by bike or on skis with an exciting group of like-minded people? Don't get me wrong: With us, the "fun" factor is in the foreground, as Six Senses CEO Neil Jacobs also emphasizes time and again. But that also means having the courage to offer guests something out of the ordinary. In Ibiza, they built a gigantic recording studio into the hotel. In the summer, artists record their songs there. Behind it is their own night club. What's not to love about that?
Night clubs in hotels have always been rather cheesy. You felt like you were at a school party.
I agree with you in principle. However, it always depends very much on the implementation. Even big hotel chains like Marriott work with trendy hoteliers like Ian Schrager (founder of the New York nightclub Studio 54) to integrate the nightlife element perfectly and seamlessly into the hotel concept. A prime example is the Miami Beach Edition Hotel. And international music stars have been presenting their latest albums in the clubs of the various Soho Houses for a long time.
We don't necessarily need a nightclub now, but there will be an urban atmosphere. A cocktail bar that will be unparalleled in the Alpine region, an Omakase bar with regional sushi and a few specials that I'm not allowed to reveal today. In any case, Six Senses Corporate Food and Beverage Director Jonathan Heath is highly creative and a master of his craft, let me tell you that much.
People can also get involved in your project. What does that look like?
You can apply for private ownership of the villas or flats. I say "apply" because this is very important for us. We don't want to come across as arrogant as Six Senses is a very inclusive brand, but we simply don't want investors who just intend to park their money or use our residences for real estate speculation. We are looking for a dynamic mix of people who really connect with this project and want to become owners – live the Six Senses life. If we feel a good vibe from prospective owners, we invite them to Kitzbühel for two days and roll out the red carpet so to speak. We recently hosted two couples who wanted to mountain bike up to the site. After that they jumped into a 10-degree mountain lake and had a blast. In the end, it's all a very emotional decision since this is not your ordinary project. It touches you.
And the ski pass will then be included? 
If you are a villa owner, two season ski passes are included. And you can just walk over to the spa afterwards and go for a swim. And when you're not there, we take care of the house.
Contacts
Six Senses Kitzbühel Alps
Showroom Kitzbühel
Obere Gänsbachstraße 7
6370 Kitzbühel
Austria
Office
Worlds Finest
Walter Fischer
Tel: +43 664 5050473
©Pretty Hotels