Lake Plön lies majestically between Hamburg and the Baltic Sea, framed by green forests and castles. If you drive to Nehmten by car, notice a rock with a coat of arms as you get closer. This is actually a first for us, featuring a place that is practically its own municipality. Gut Nehmten is located in Nehmten. An impressive country estate with a lot of meadows, fields and forest.
We meet Sophie, the charming co-owner who takes us on a tour of her vacation homes. They are all located directly by the water, with their own terrace or garden and a whole lot of history. After all, the manor's roots date back to the 15th century. Since 1768 it is owned by the Fürstenberg family.
Let us be frank: If you have the chance to spend a week here, do it!  The vacation homes are absolute gems – we haven't seen anything comparable so far. You get to enjoy front row seats by the lake.
The cottages
Sophie rents out a vacation house, the Backhaus, and two apartments in the former Meierei:
1. The Backhaus (90sqm, three bedrooms, suitable for a maximum of 5 people). It is located right in front of the lake. In the morning you just walk out of the house for a swim. Breakfast can be served on the terrace overlooking the lake. The apartment has two floors, with one bedroom downstairs and two beautiful cozy bedrooms upstairs, one for adults, one with single beds for kids.
2. Apartment Meierei Cottage. Also 90sqm, beautifully furnished and very bright. With its own kids room and garden to share. Up to 5 persons can stay here.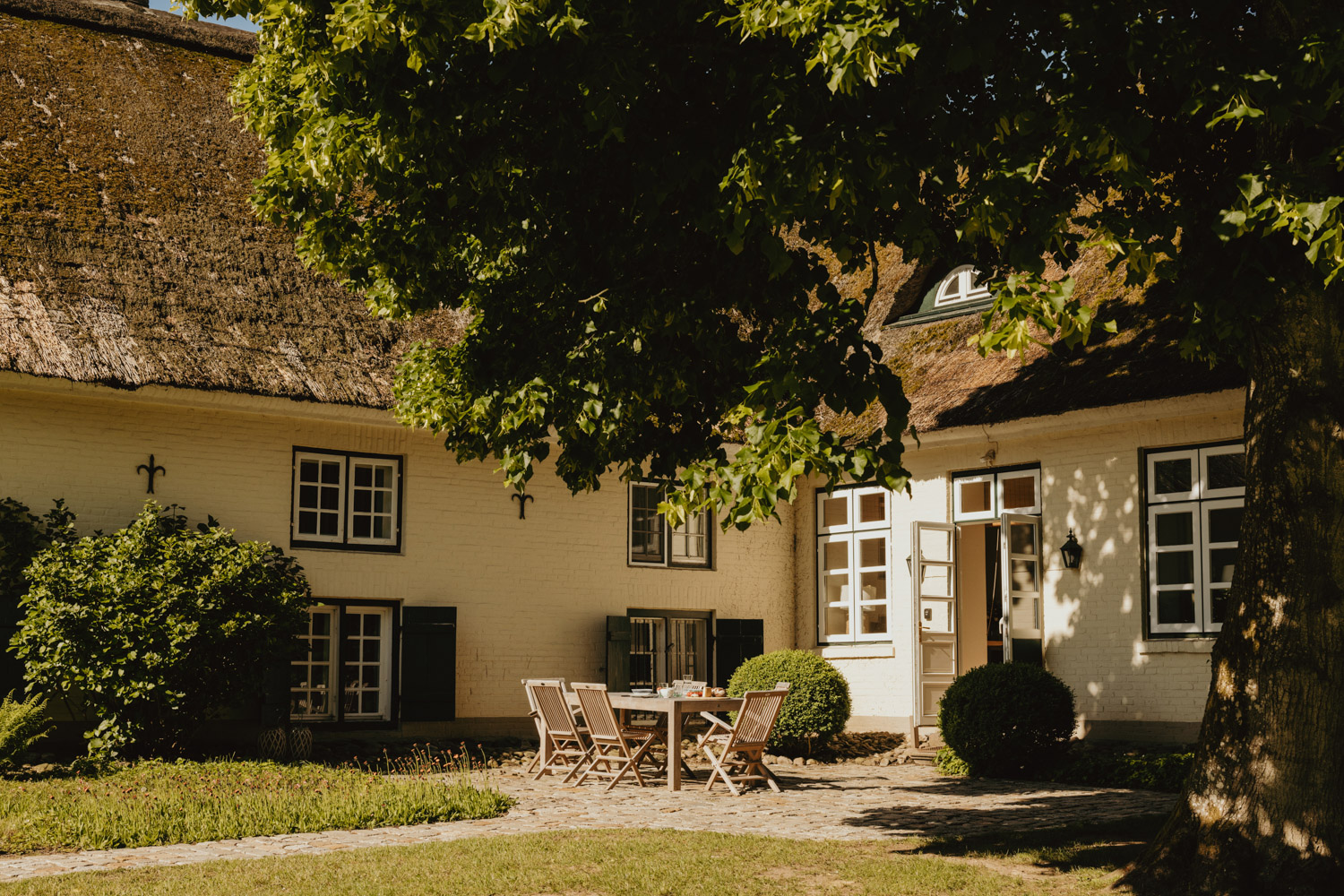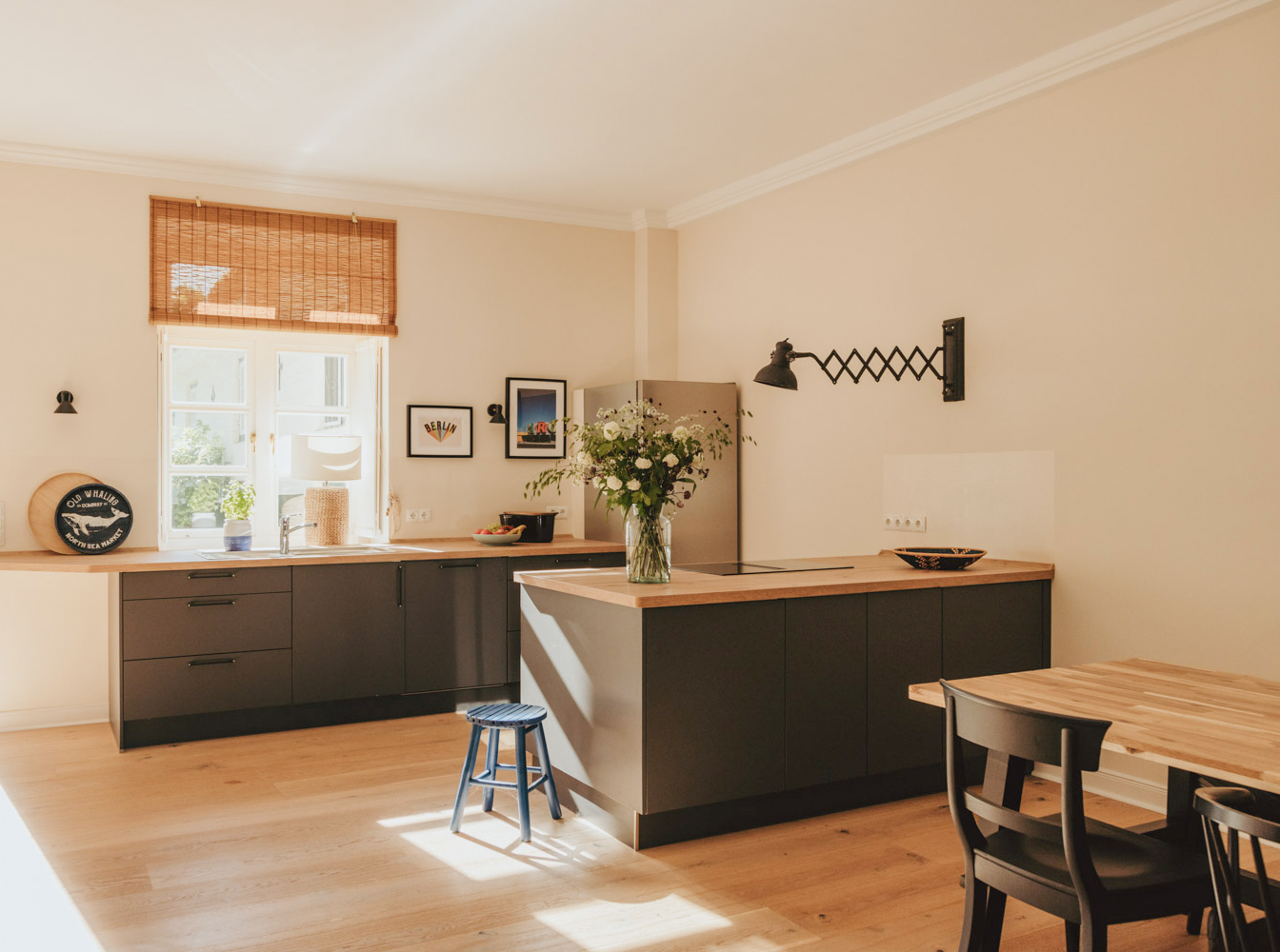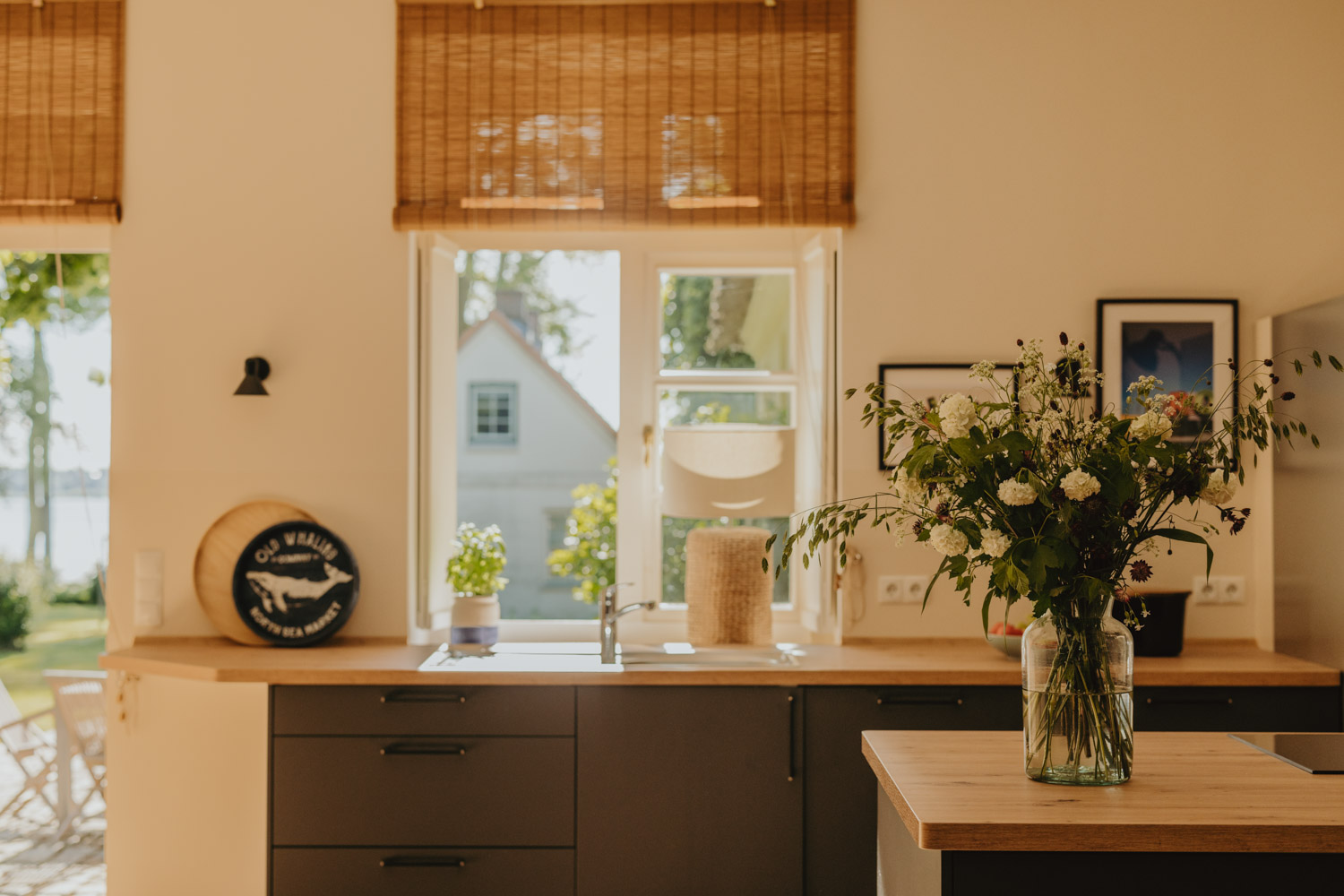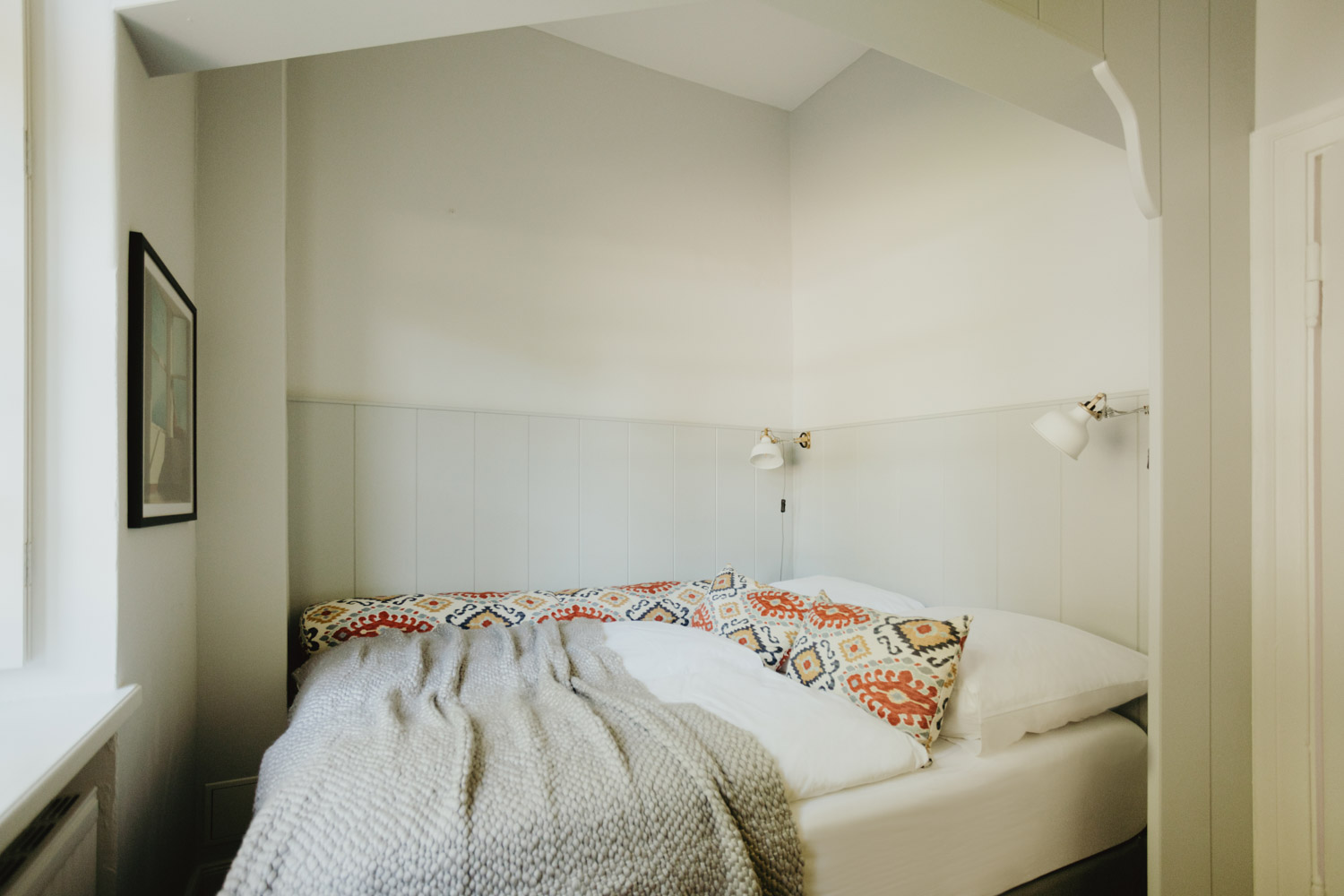 web-gut-nehmten-2022-anna-fichtner-1180
web-gut-nehmten-2022-anna-fichtner-1057
web-gut-nehmten-2022-anna-fichtner-1151
web-gut-nehmten-2022-anna-fichtner-1329
web-gut-nehmten-2022-anna-fichtner-1359
3. Apartment Meierei Loft. 90sqm as well, with a large living area and two bedrooms, perfect for 4 people. Fantastic: the terrace in the inner courtyard.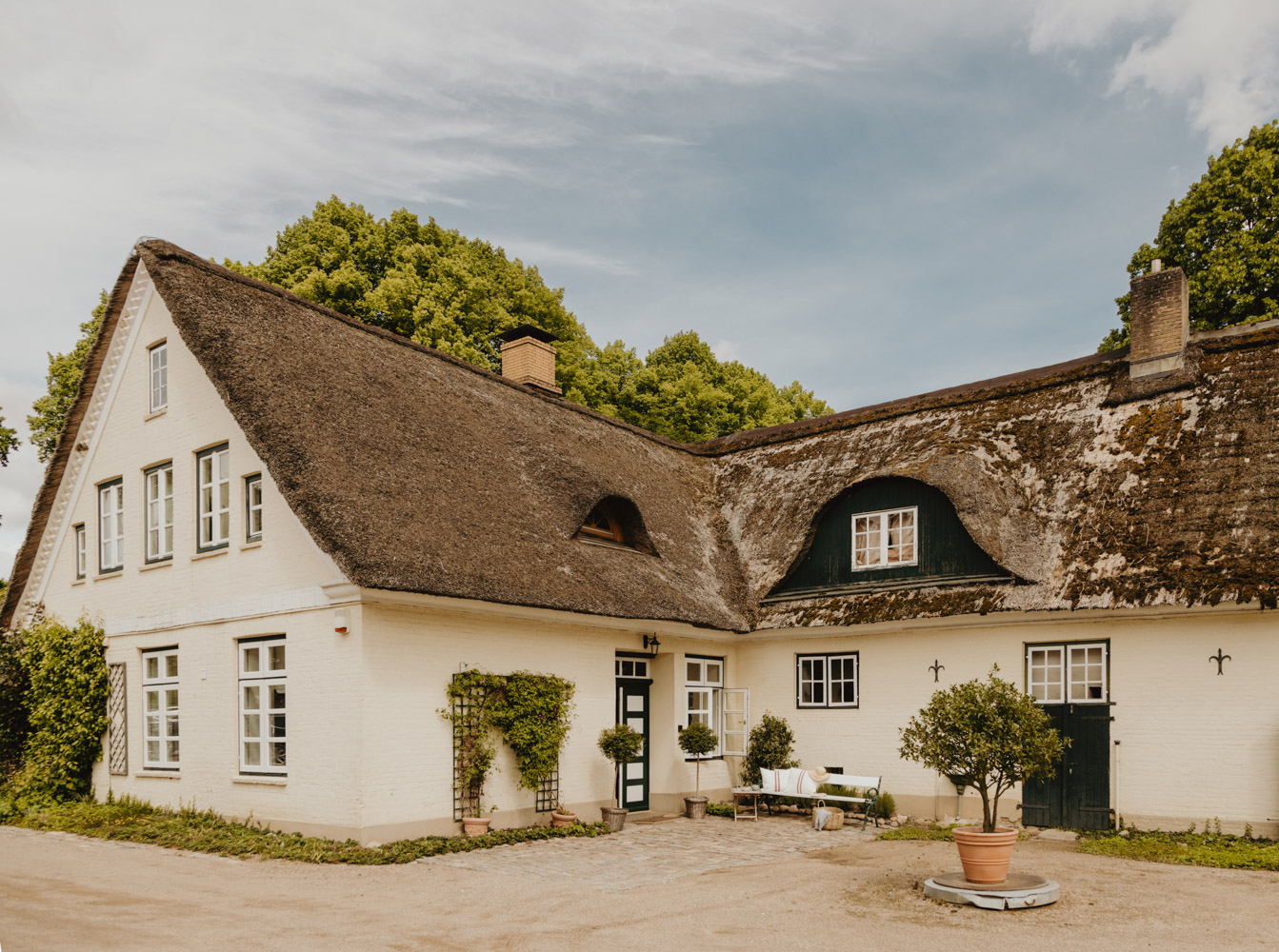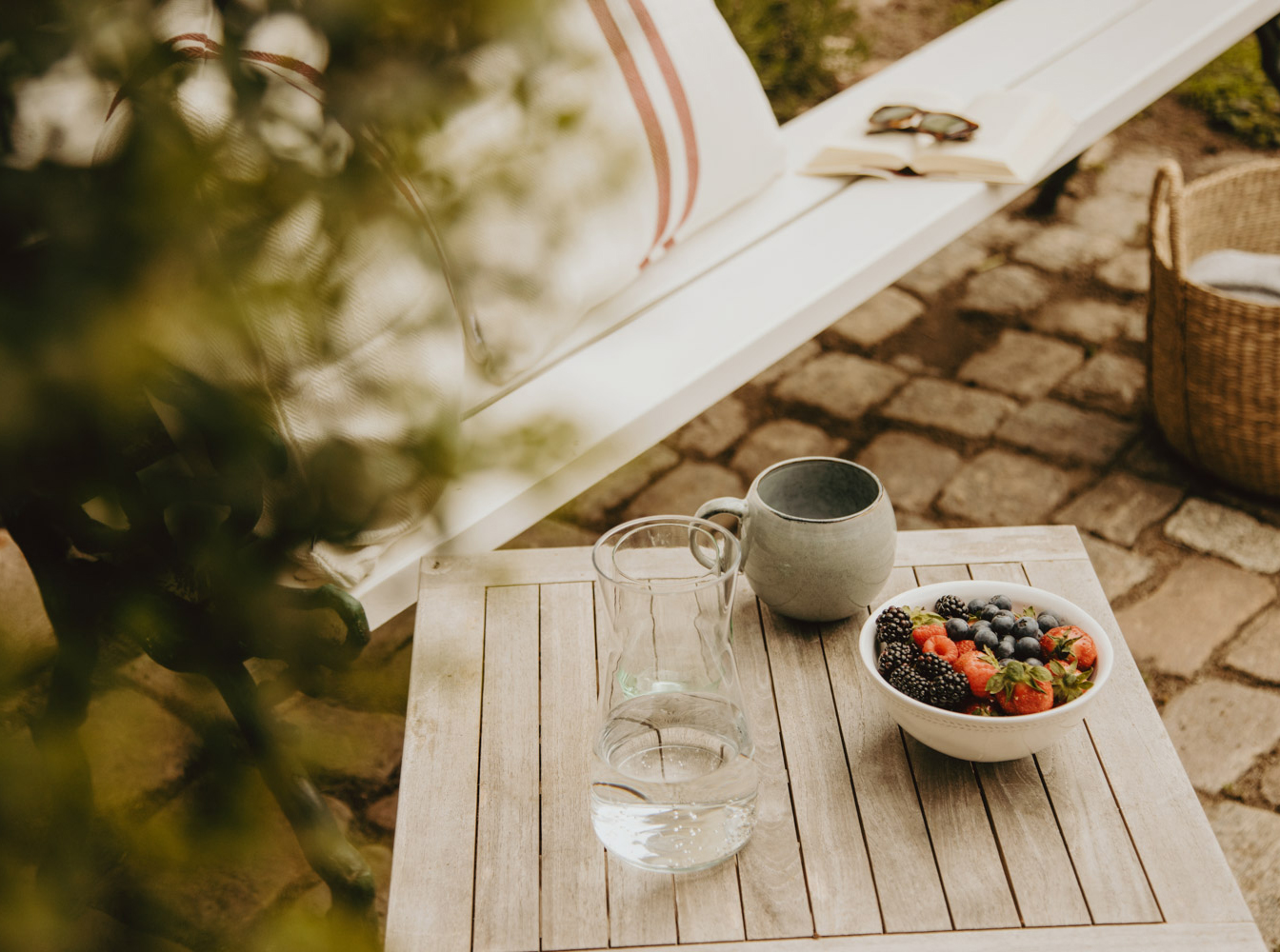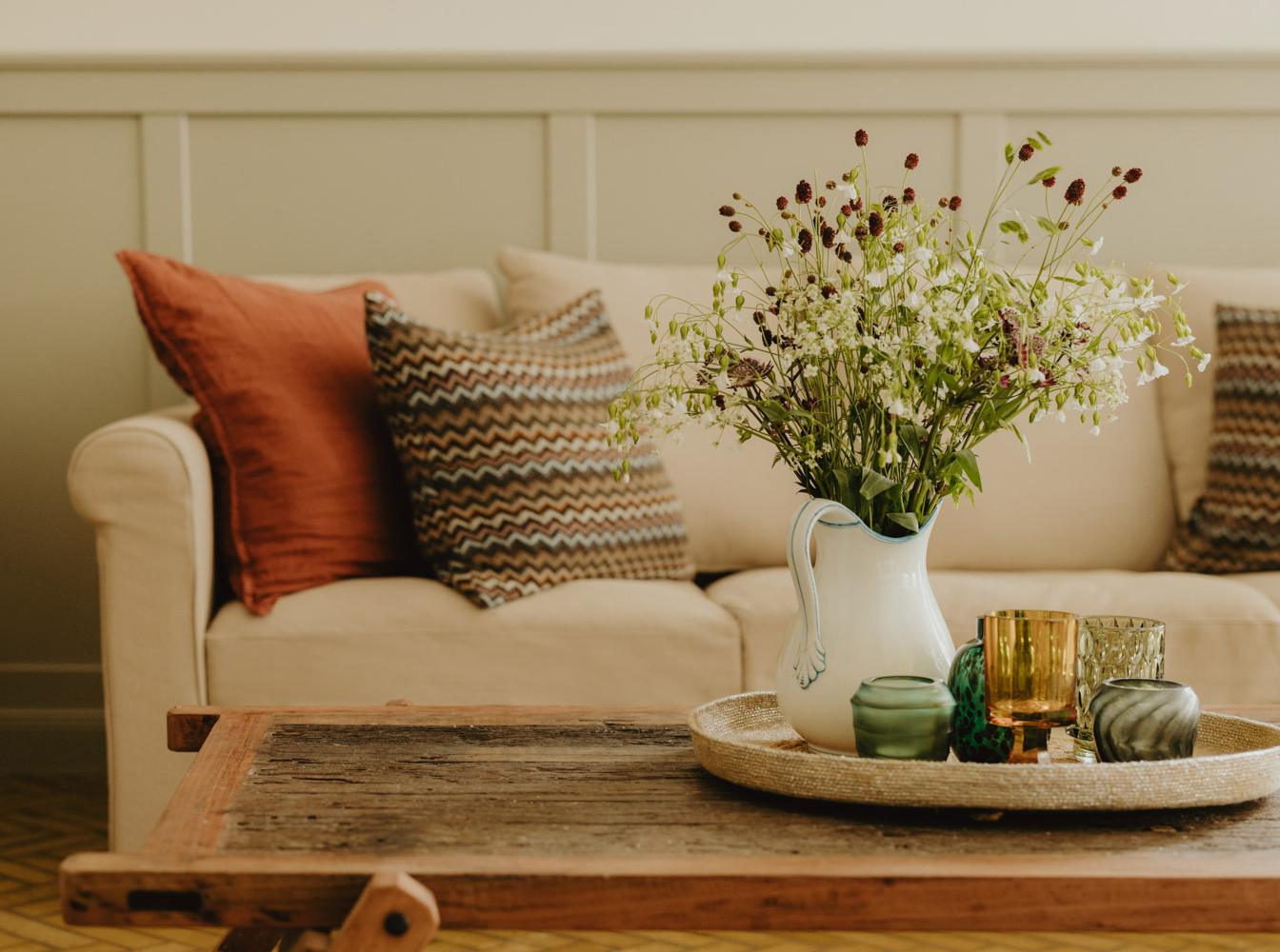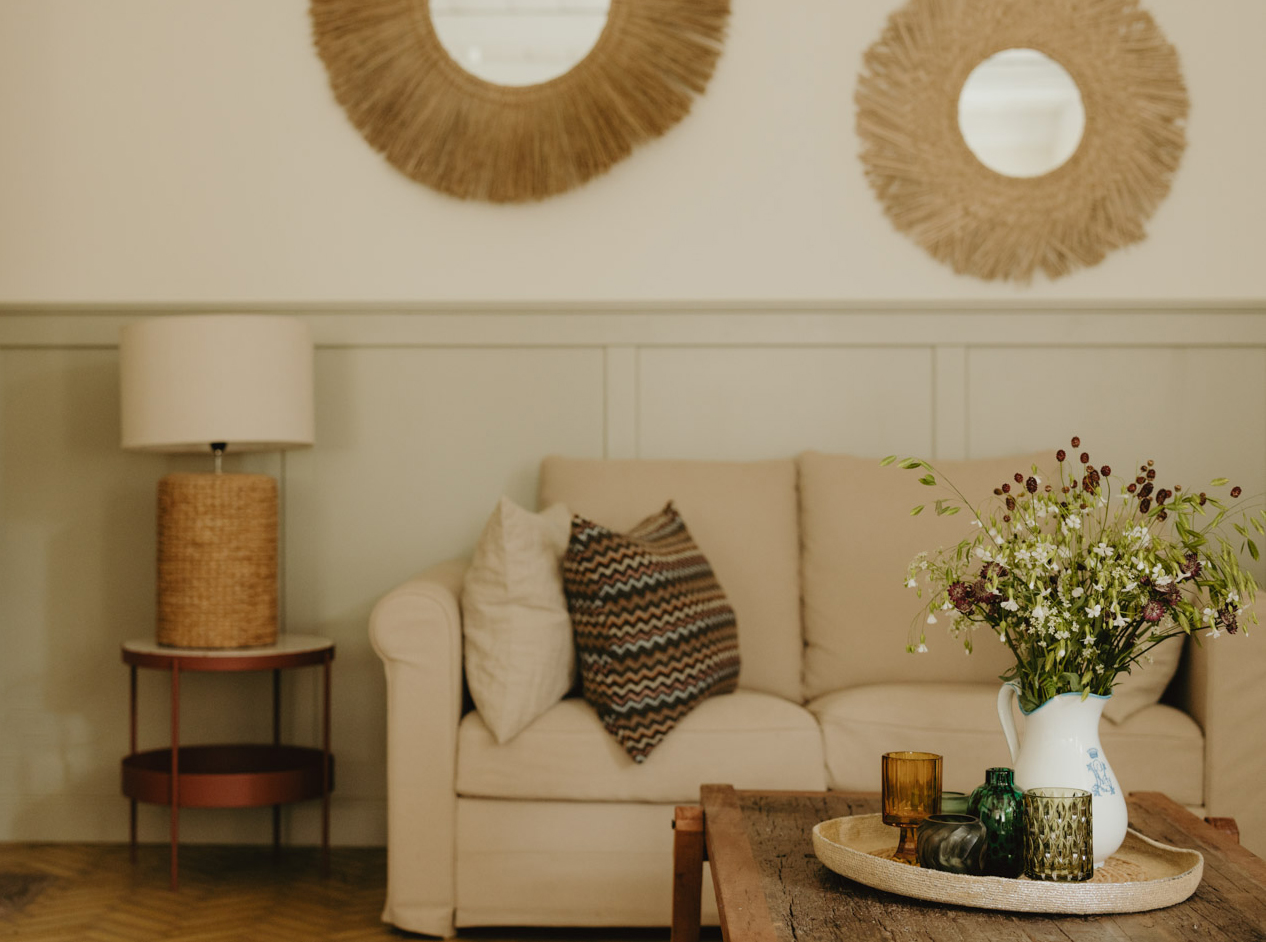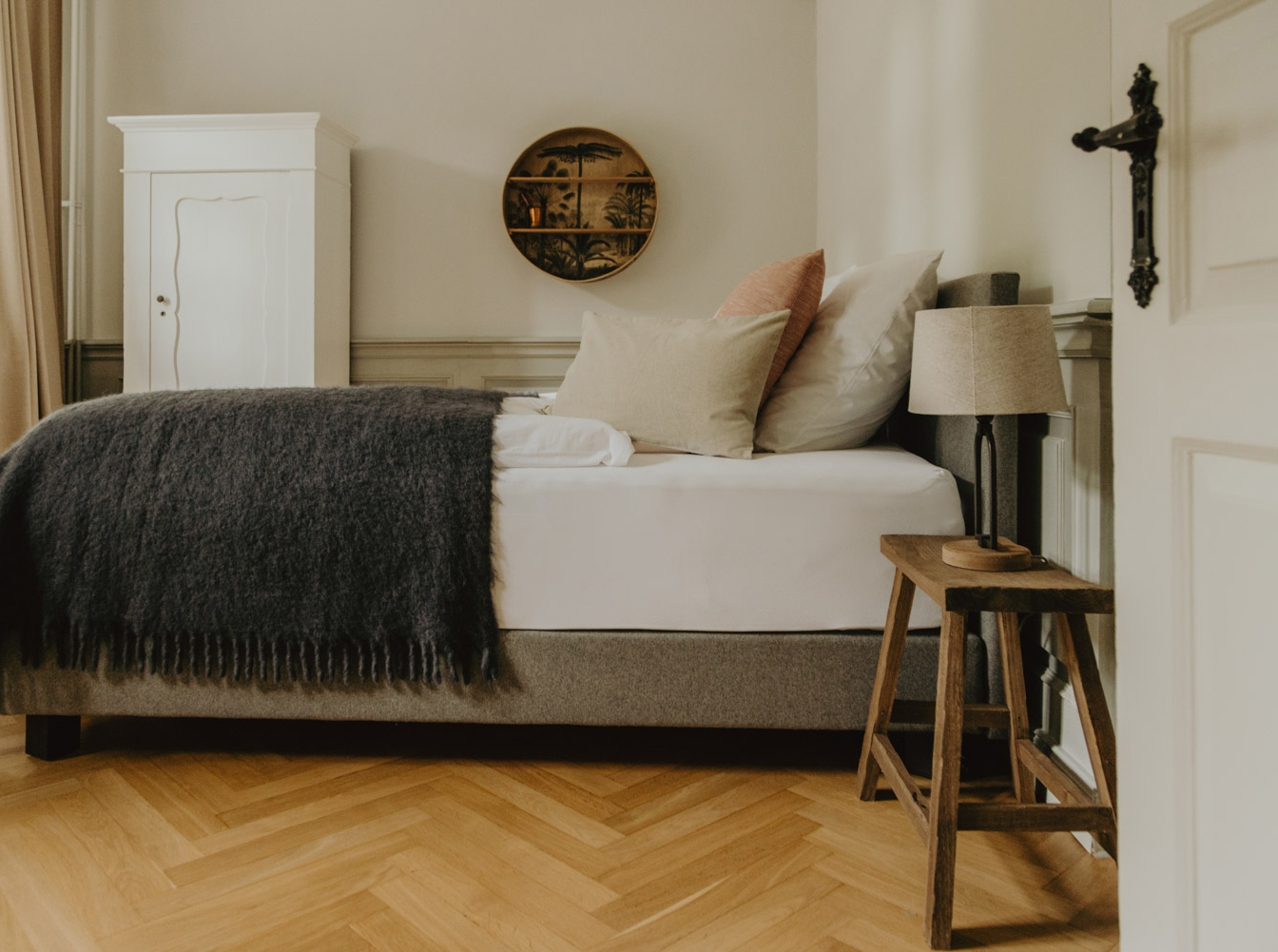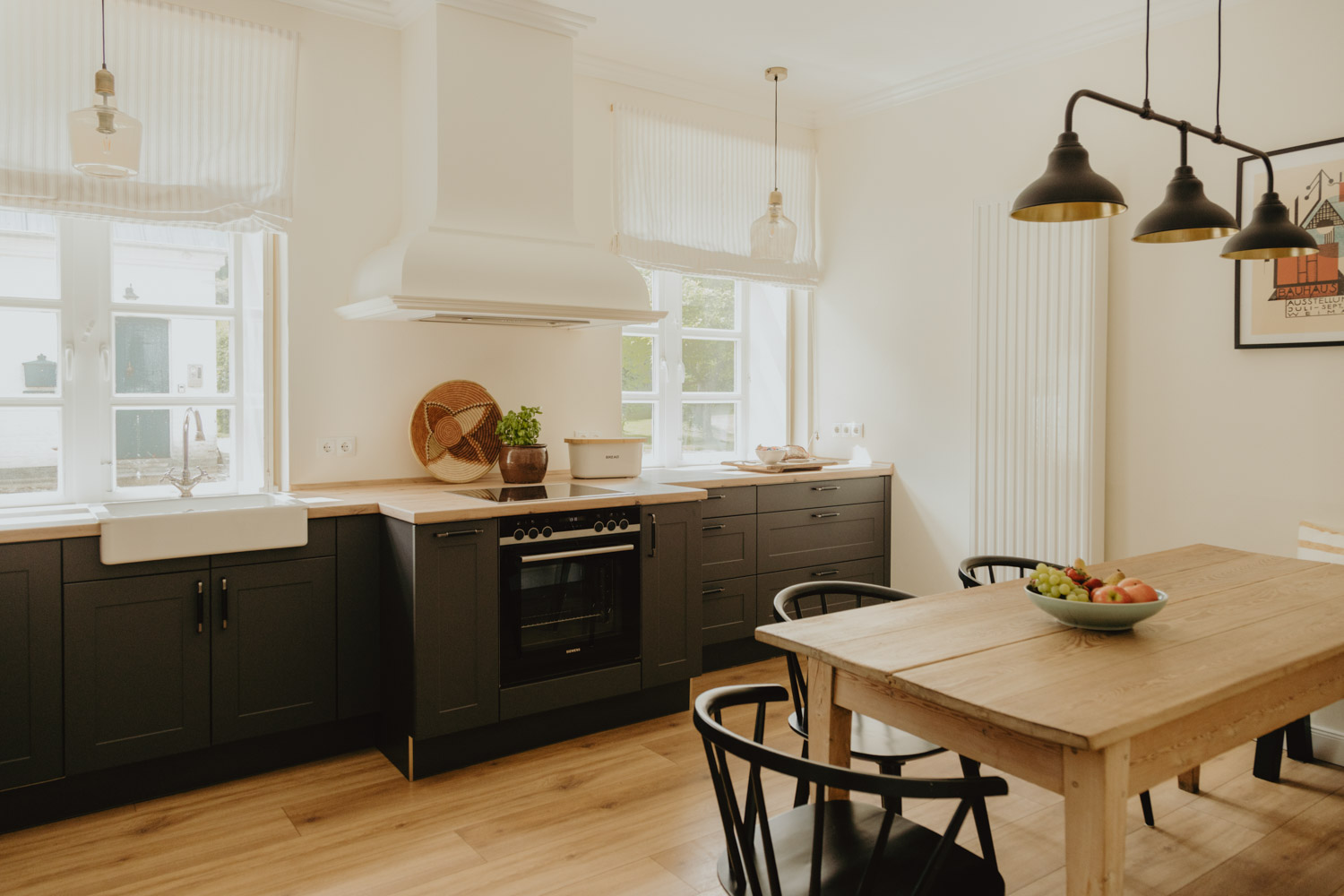 web-gut-nehmten-2022-anna-fichtner-1555
web-gut-nehmten-2022-anna-fichtner-1619
web-gut-nehmten-2022-anna-fichtner-1782
web-gut-nehmten-2022-anna-fichtner-1793
web-gut-nehmten-2022-anna-fichtner-1881
web-gut-nehmten-2022-anna-fichtner-1689
During our stay we found absolutely nothing to complain about. The rooms are very stylish and cozily furnished. Sophie also has very exquisite taste in choosing artwork.
SURROUNDINGS
The swimming lake in front of the houses is of course a perfect place in summer. There is also a barbecue area for guests directly on the water. In addition, canoes are available for rent. You can also rent bikes in the neighboring village and ride around the entire lake (takes about 1.30h). We also recommend hiking in the hotel's own forest, you may meet deer or roe deer. There are also guided tours in the castle of Plön. Who is a fan of tee times? There is a beautiful golf course 15 minutes away.
Sustainability
Gut Nehmten goes green. Electricity is generated from renewable raw materials and fed into the general grid. The waste heat generated during electricity production is used via a heating network to heat all the buildings on the estate.
SPECIAL FOR CHILDREN
There is also a small pony farm on the premises. If you are interested, you can take riding lessons for the time of your stay.
Prices
Low Season from 150 euros, high season summer holidays from 185 euros per cottage and day.
Contacts
Gut Nehmten
Sophie von Fürstenberg-Plessen
24326 Nehmten
Germany