A fair amount of Cornwall and a lot of love for pretty details. Wrap it up and bring it to the North Sea. That was the idea behind the delightful Milk & Lemonade. The hosts have designed a beautiful vacation home in the historic town center of Garding, just 15 minutes from the beaches of Sankt Peter-Ording. We were just there and fell in love with it.
You can reach the house via an old cobblestone street with a view of the church. By the way, the name 'Milk & Lemonade' is not just a funny quirk. This adorable little brick house, built in 1780, doubled as a small grocery store once — selling among other things milk and fresh lemonade.
When you open the front door, a bright, open interior with state-of-the-art technology awaits you. You can sense the owners' love for historical details and English country house style — everything fits together nicely and you discover something unusual in every corner.
From the outside, the house looks inviting, but rather small and inconspicuous. But inside, the hosts have brought out the best. It is a small loft with a lot of character. Which makes you feel comfortable and at home almost instantly.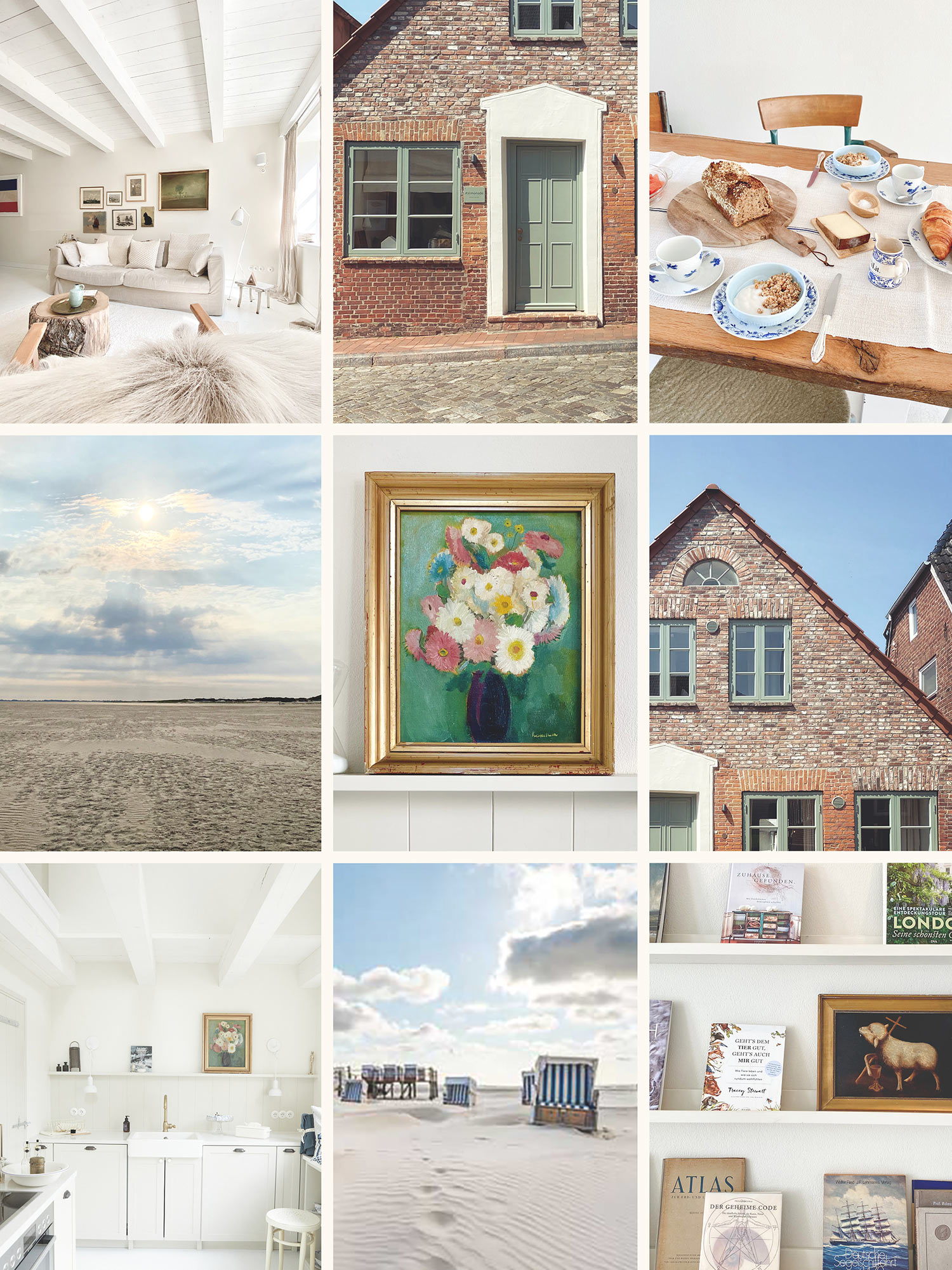 DETAILS
On the first floor there is a bathroom with rain shower, a separate toilet and a spacious kitchen including a bench with a courtyard view. A white lacquered wooden staircase leads to the upper part of the house which is designed with a lot of open space in mind. Ample space, in fact, for kids to really let it rip in the gallery. Adjacent is the cozy bedroom with box spring bed. Honestly, we have rarely had a better night's sleep.
The highlight for us is the small courtyard, which is the perfect spot for an evening drink on hot summer days. Speaking of drinks, you can mix your own at the Honesty Bar in the dining room — they've thought of that, too.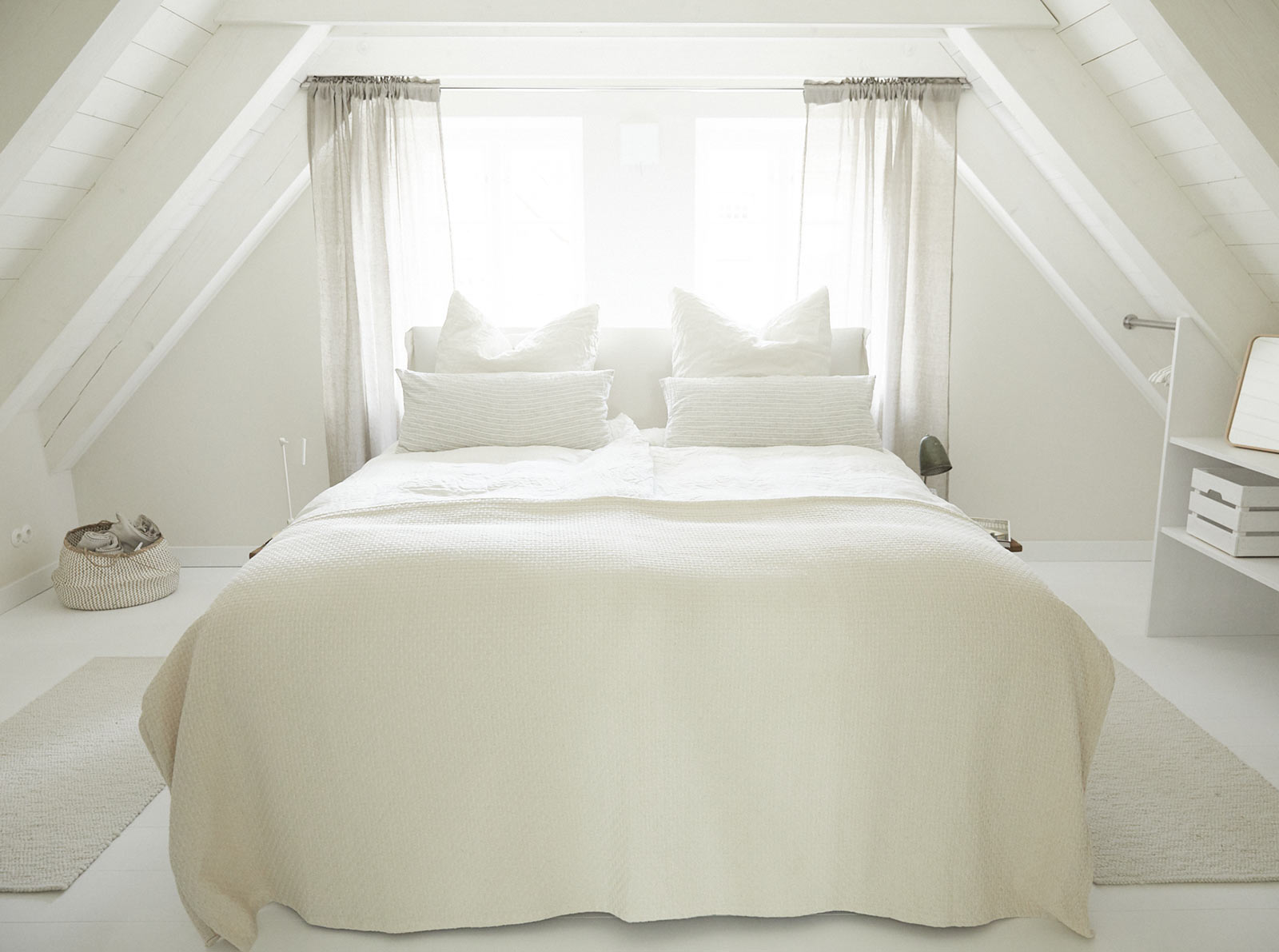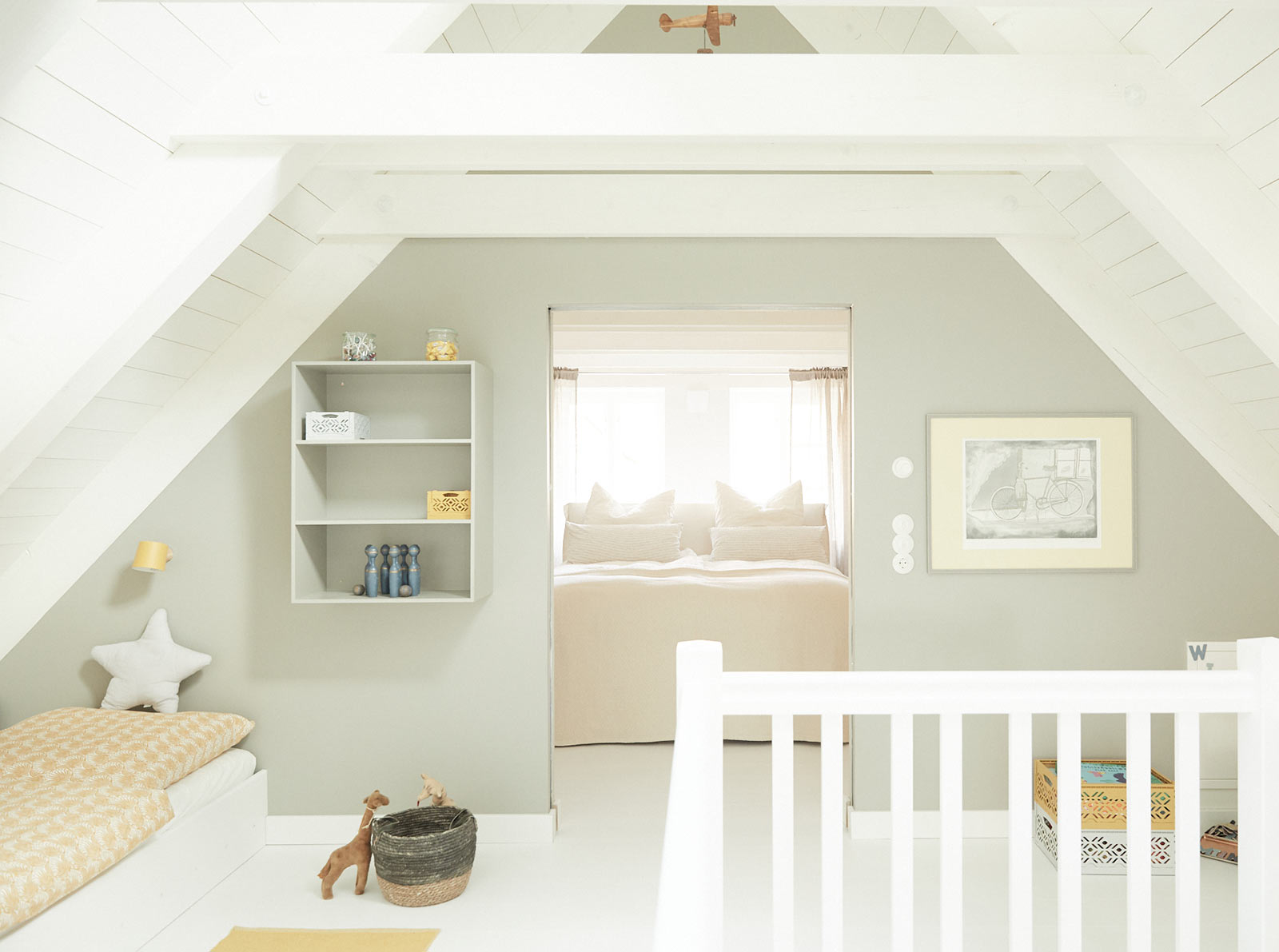 CULINARY
We found the kitchen so inviting for cooking that we decided to take it for a test drive so to speak. Since we can practically smell the salty sea from here we opted for fresh fish. Nearby Tönnig is the go-to place for that — in the old fishing cooperative directly by the harbor. For afternoon coffee we went to Hoyerswort Manor for a freshly baked piece of cake. 'Downton Abbey' in Northern Germany, so worth a trip from the location alone. In the evening, the 'Brasserie' in the manor house annex offers French-influenced cuisine.
SURROUNDINGS
The vacation home is located directly in the middle of the old town of Garding. Well, not much of a town really, but rather a small village and therefore very quiet. Church bells is pretty much all you hear.
Price
High Season: First day 369 euros, then 209  euros. Low season 319 euros, then 159 euros. Minimum stay 4 nights.
Booking
Milch & Limonade
25836 Garding