There are many such chalet-villages in the mountains, but the insight gained over the last few years is: all are different, each one has its own charm and in the end you have to admit: not all of them keep up with our expectations. But the five Liondes Chalets, which are owned by the local Mutschlechner family, are wonderful holiday sanctuaries.  
And they have very many advantages. The most important one: The great location. On the one hand you are staying in the middle of the village (San Vigilio belongs to one of the most beautiful and typical Italian places in the South Tyrolean mountains), on the other hand it's located directly next to the mountain gondola. And directly means: it takes skiers 28 seconds to reach the most important cable cars that transports them right to the quite large Kronplatz ski region.
The second most important detail of the Liondes chalets: they were built of the highest quality. Owner Hans, by the way a very likable young guy from South Tyrol, describes: "I thought to myself: you only do this once in your lifetime, and for that reason no costs were spared." The doors are made of solid wood and the fittings and windows are of such quality you don`t find very often in hotels and apartments.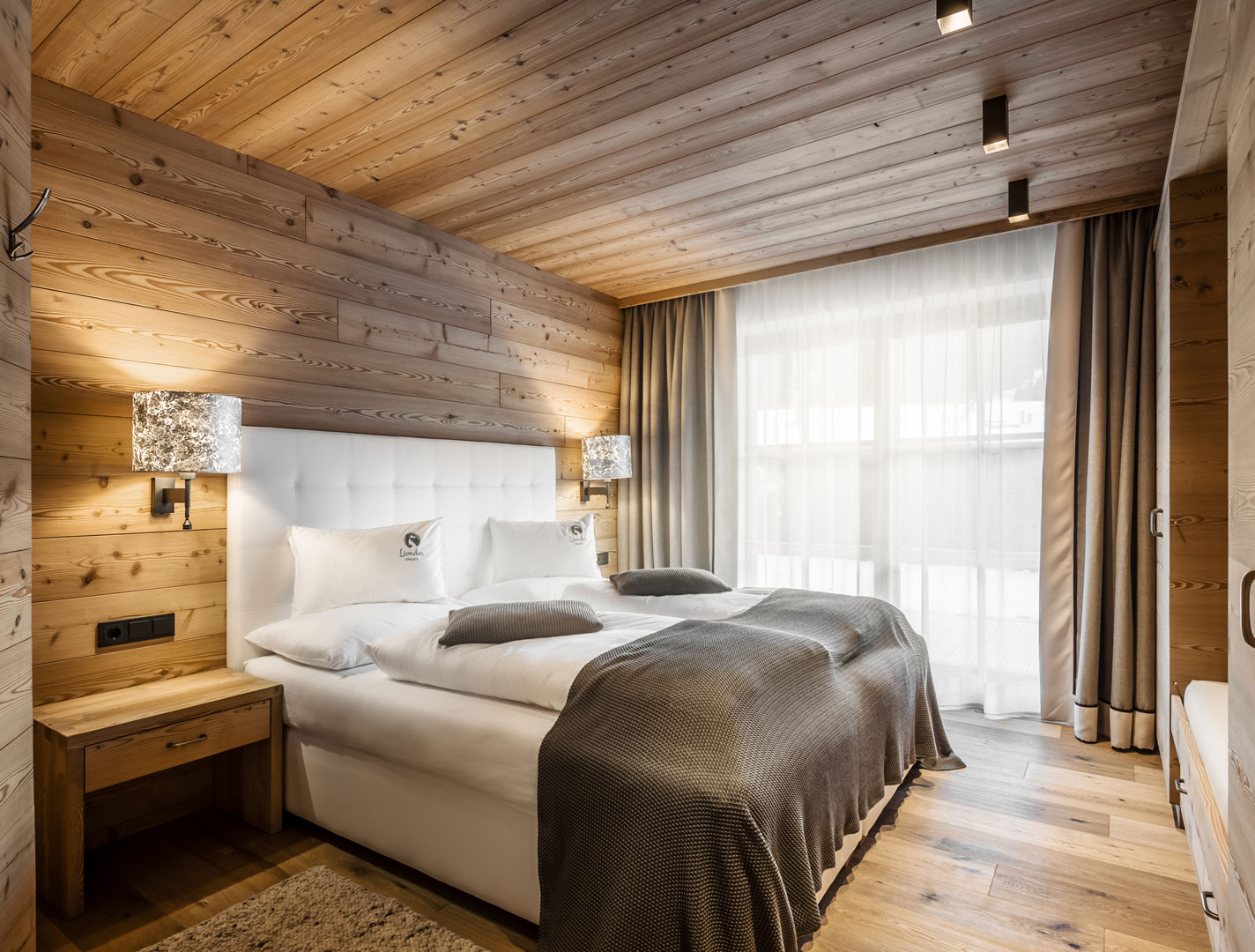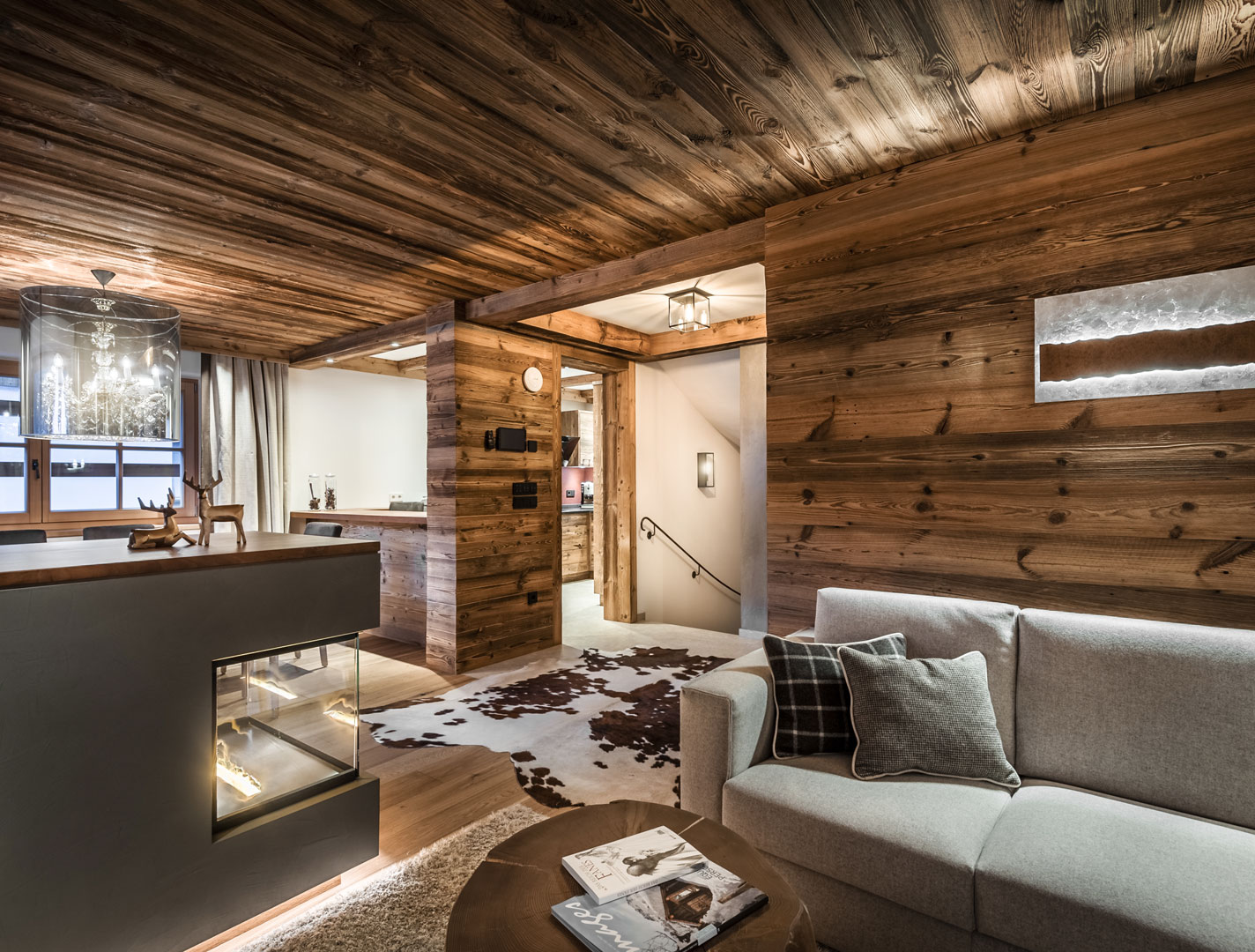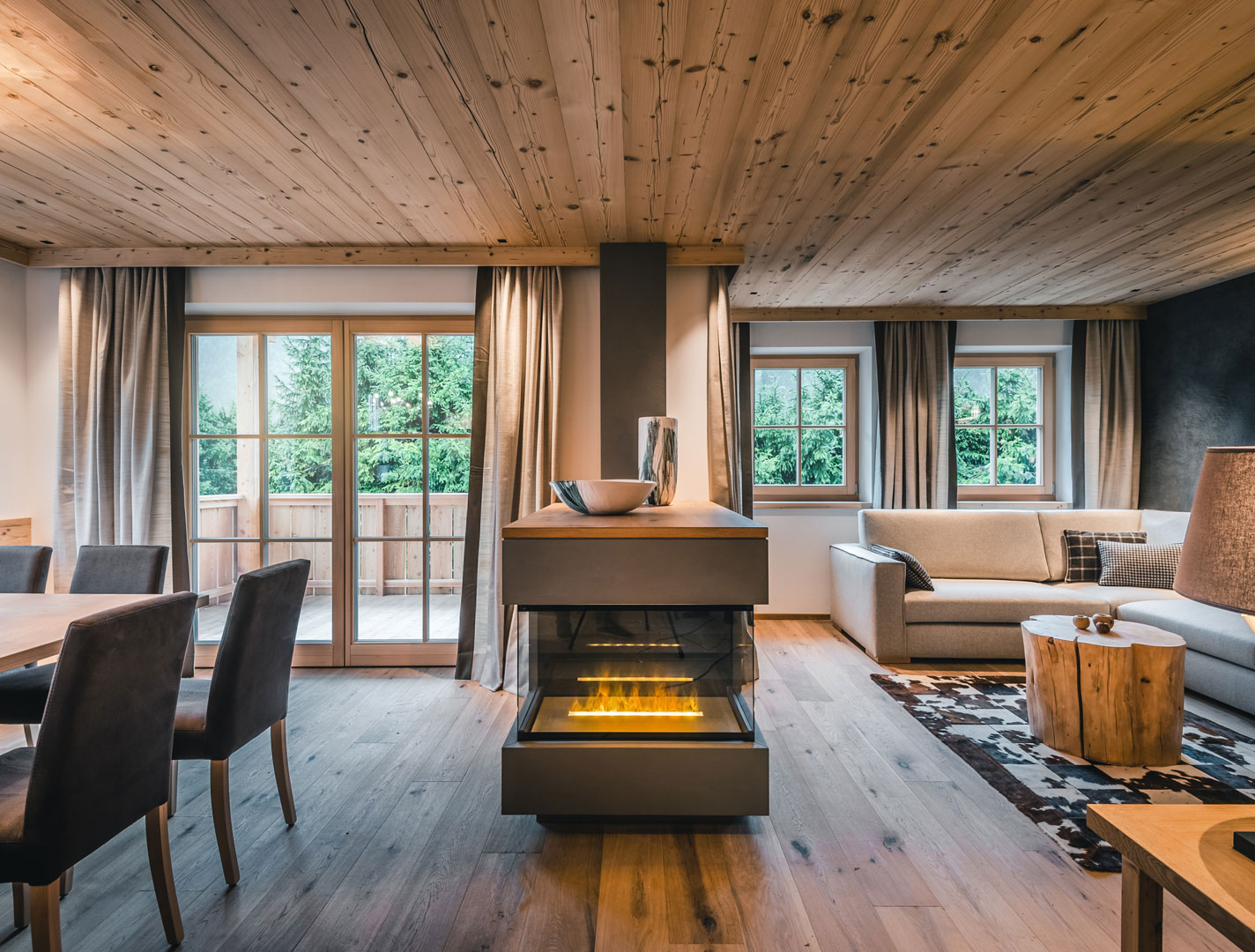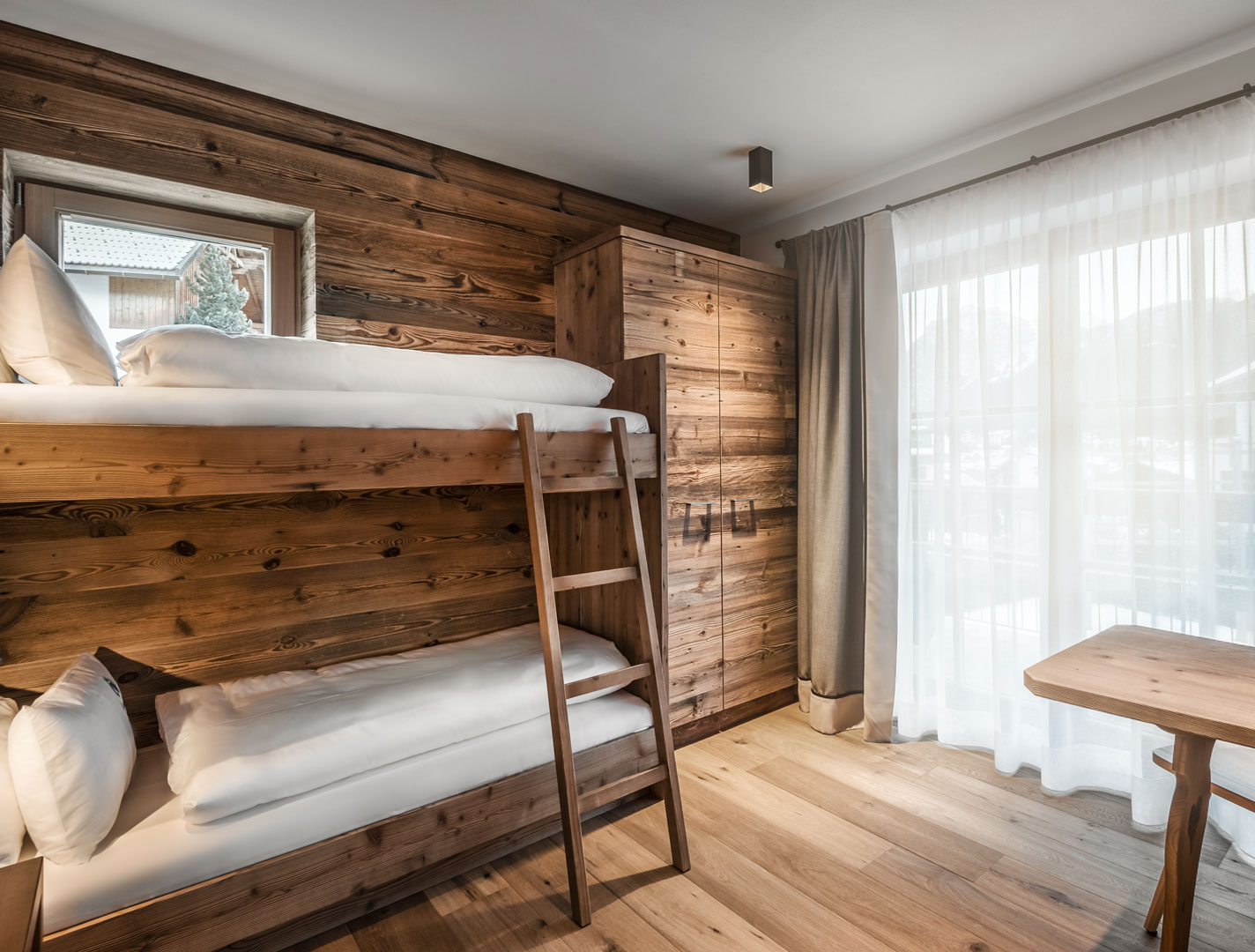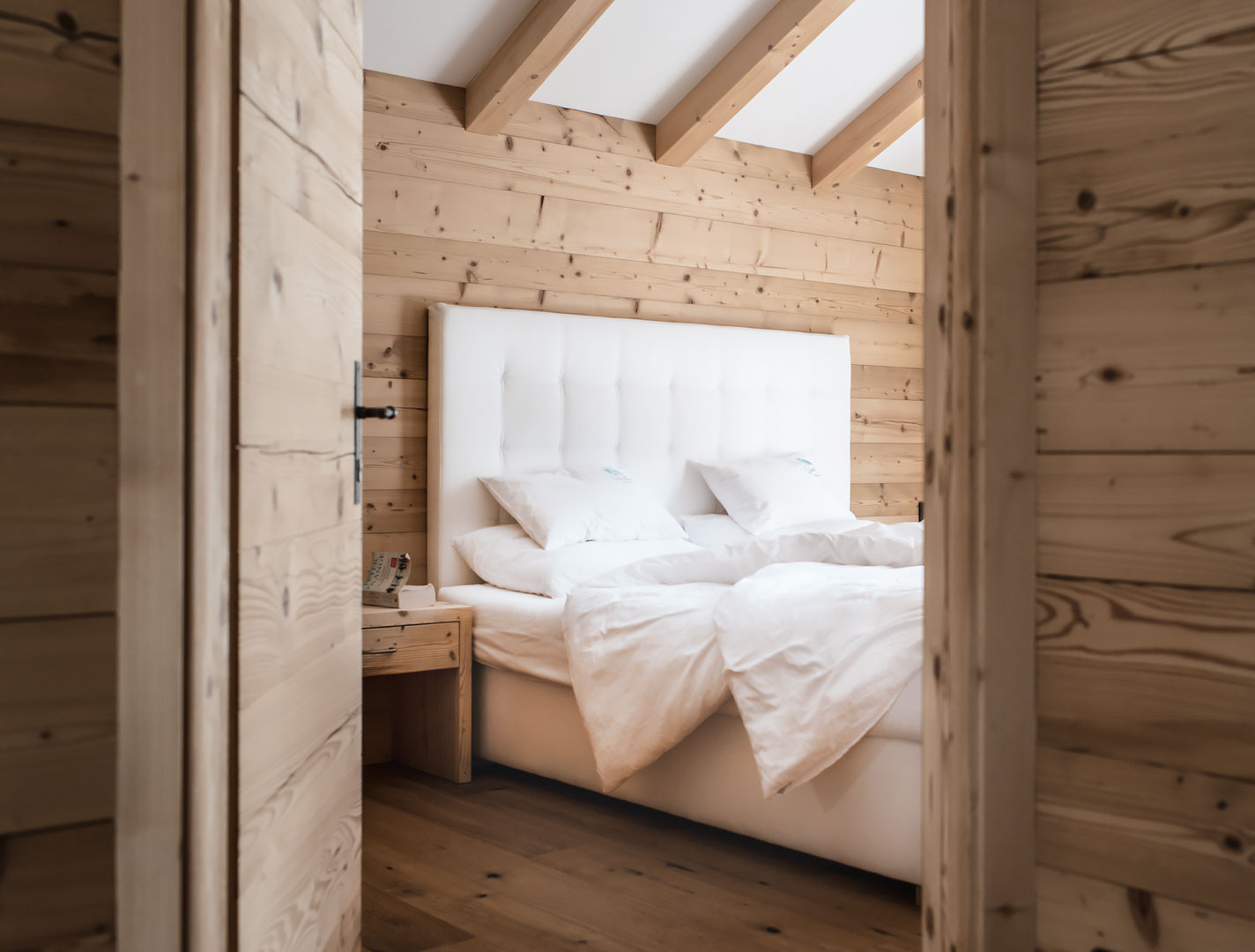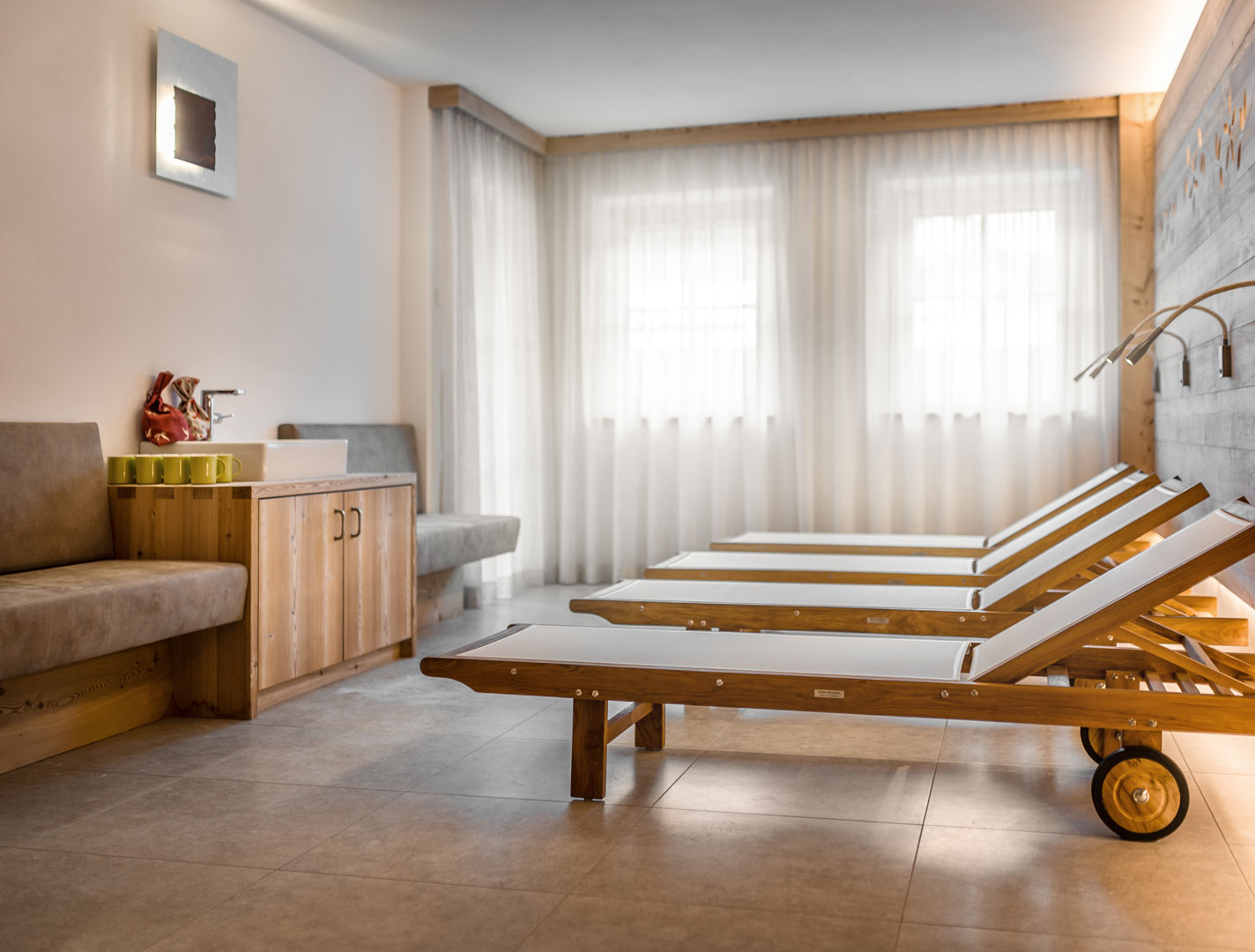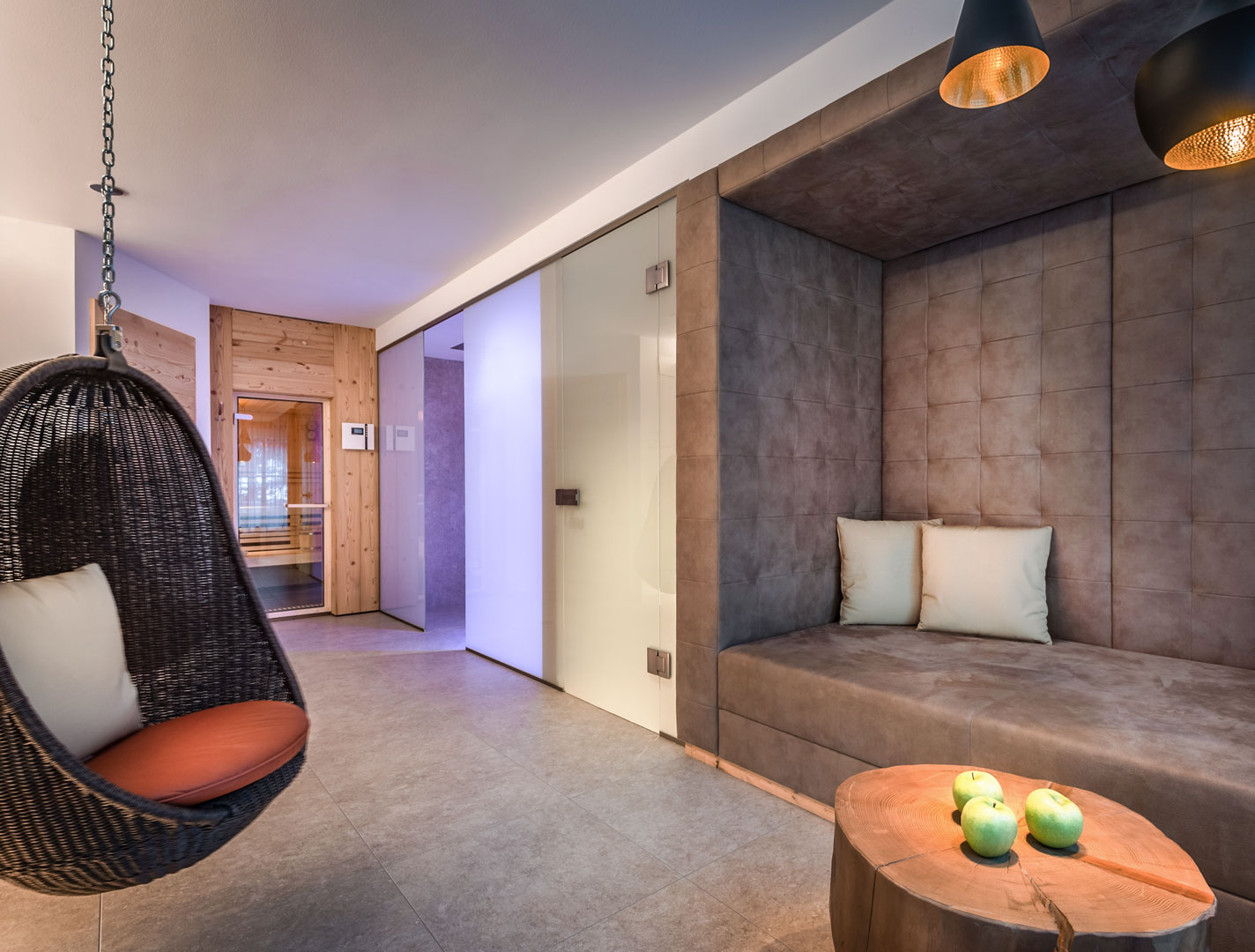 The Details
There are a total of five detached chalets and one main building on the property, in which there is the reception and one further holiday apartment. The individual chalets are very roomy, downstairs there is a very well-equipped kitchen and a comfortable living room. There's a sauna with a relaxation room in the cellar and in most cases an additional bedroom with an En-Suite bathroom plus two bedrooms with En-Suite bathrooms in the first floor. Therefore perfect for a large family or even friends, who want to share a house.
Lovely Touch
Owner Hans is available all day via a Samsung tablet, which every chalet is provided at no charge. If you can't turn on the jacuzzi in the garden, just send him a quick Skype message and he'll appear on your doorstep within 38 seconds.
Catering
If requested there is a breakfast basket delivered to the chalet. You just order your individual products via your chalet-tablet. Lunch and dinner can be self-catered, but there are also wonderful restaurants within a short walking distance. Hans has all the recommendations and numbers. 
Ideal for
Families, who, apart from the kids, also want to bring grandma and grandad on holiday, or friends who want to share house. The chalets are for six to eight people, and the apartment can be shared by three or four.
Prices
In summer, chalets can be rented from about 500 euros per night, apartment from 330 euros per night.
Features
Details about the features can be found here.
Booking & Contacts
Liondes Chalets
Hans Mutschlechner
Str. Plan de Corones, 21
39030 S. Vigilio BZ
Italy