Just an example: If you drive from Austria to St. Moritz for a day's skiing, you pass the idyllic Oberengadiner village called Madulain with its historical stone houses. In the centre, there is a mansion with illuminated trees on a fancy terrace which is furnished with wooden stools covered in pelts, which in turn makes you think: "what the hell is that?" And when you first enter the building you end up in a very large Italian bar where you can drink a Grappa or Espresso. In the foyer Italian fashion people mingle with leather-clad bikers and Andrea, the Italian host arrives carrying fresh eggs from the farm next door. He then greets with a cheerful "Buon Giorno" and you get the feeling: Even though we are in the middle of the Engadiner winter wonderland, there`s a lot of Bella Italia here.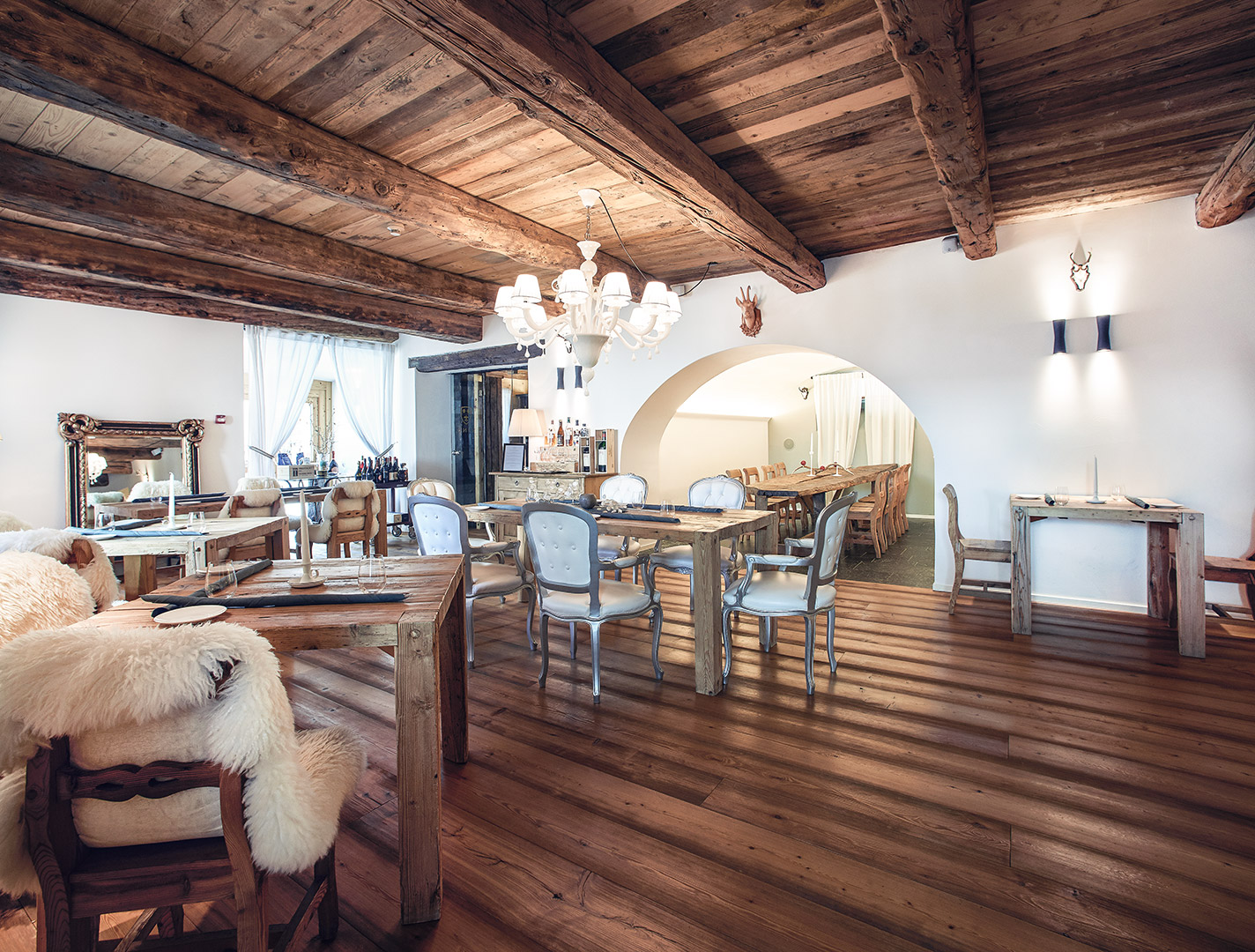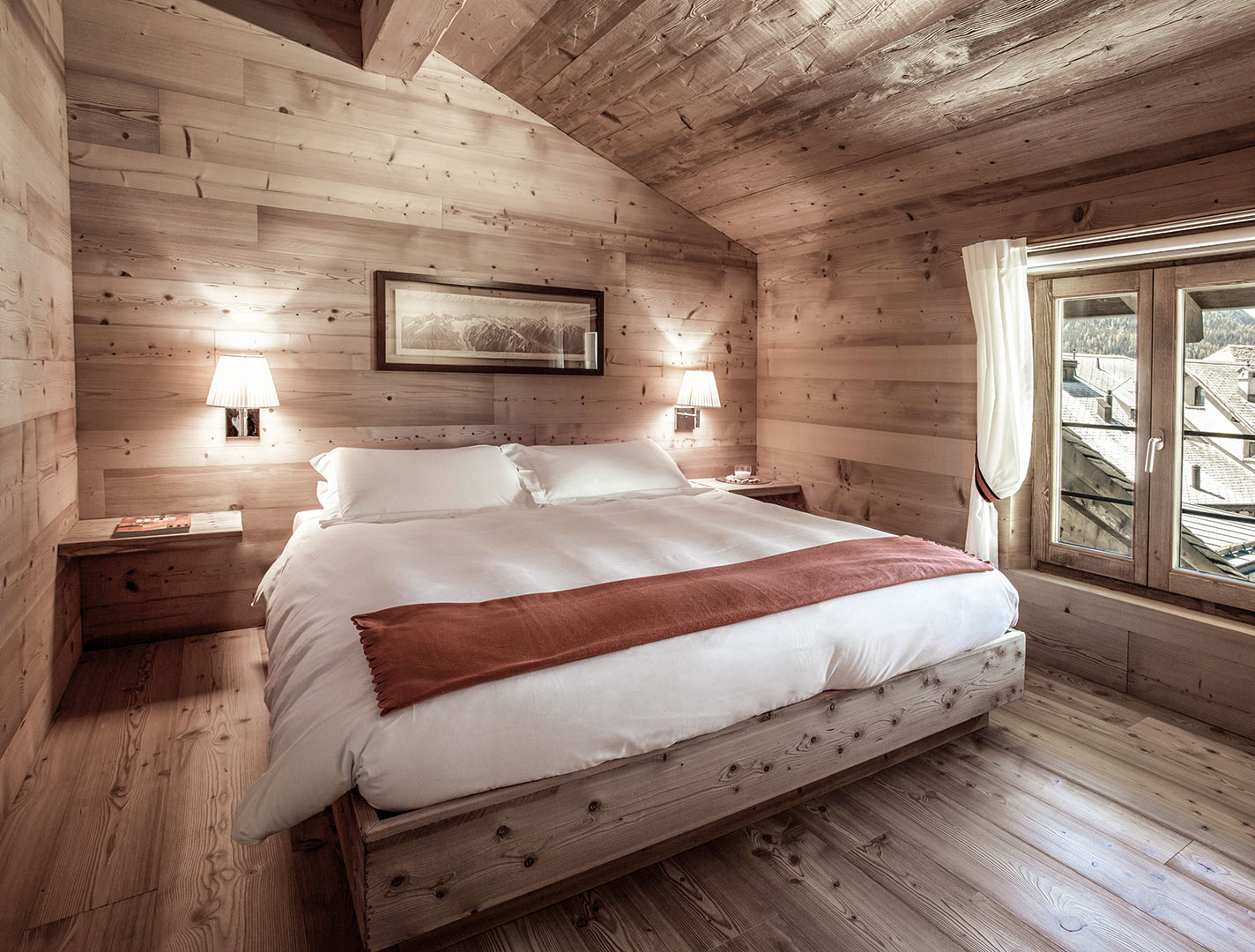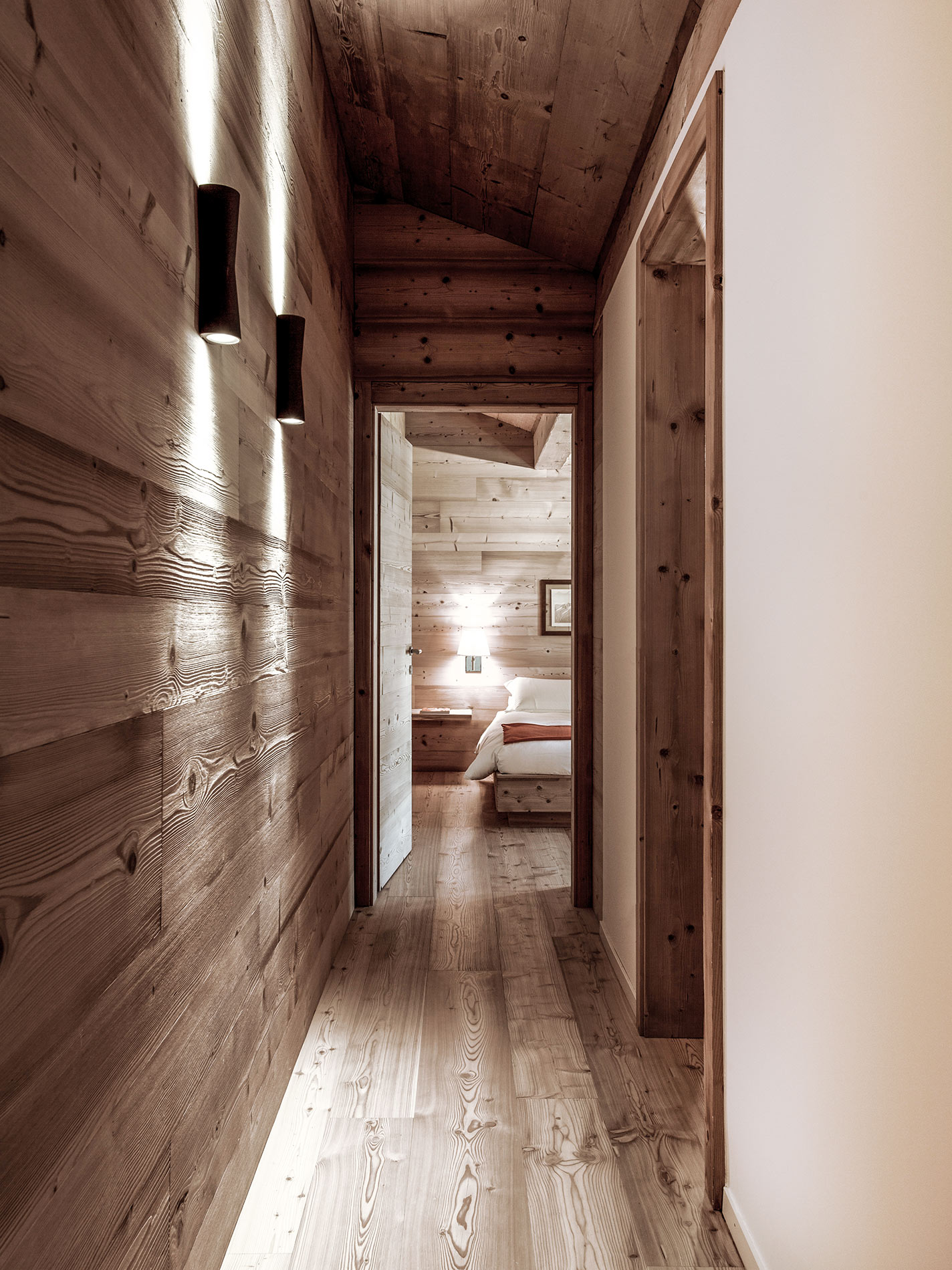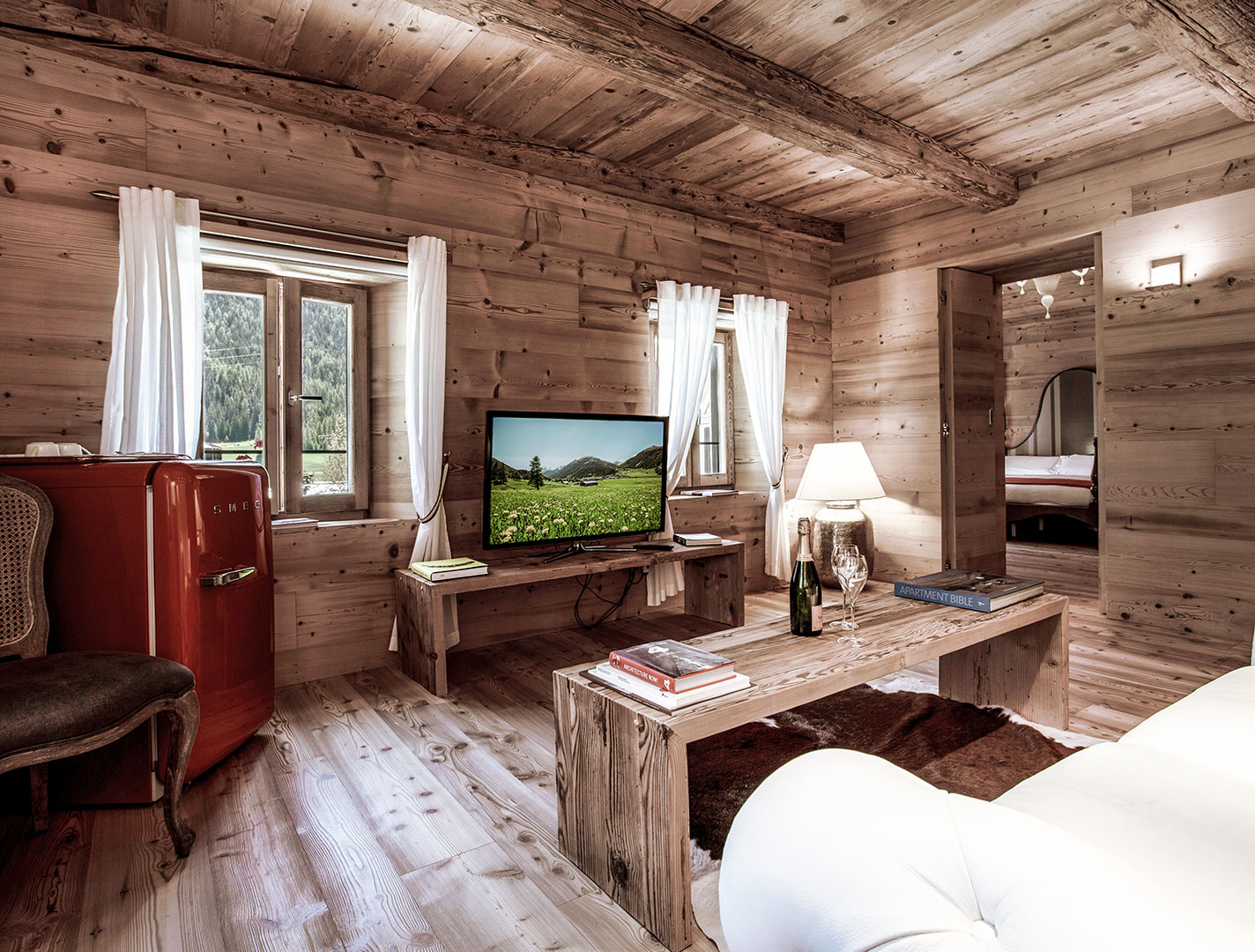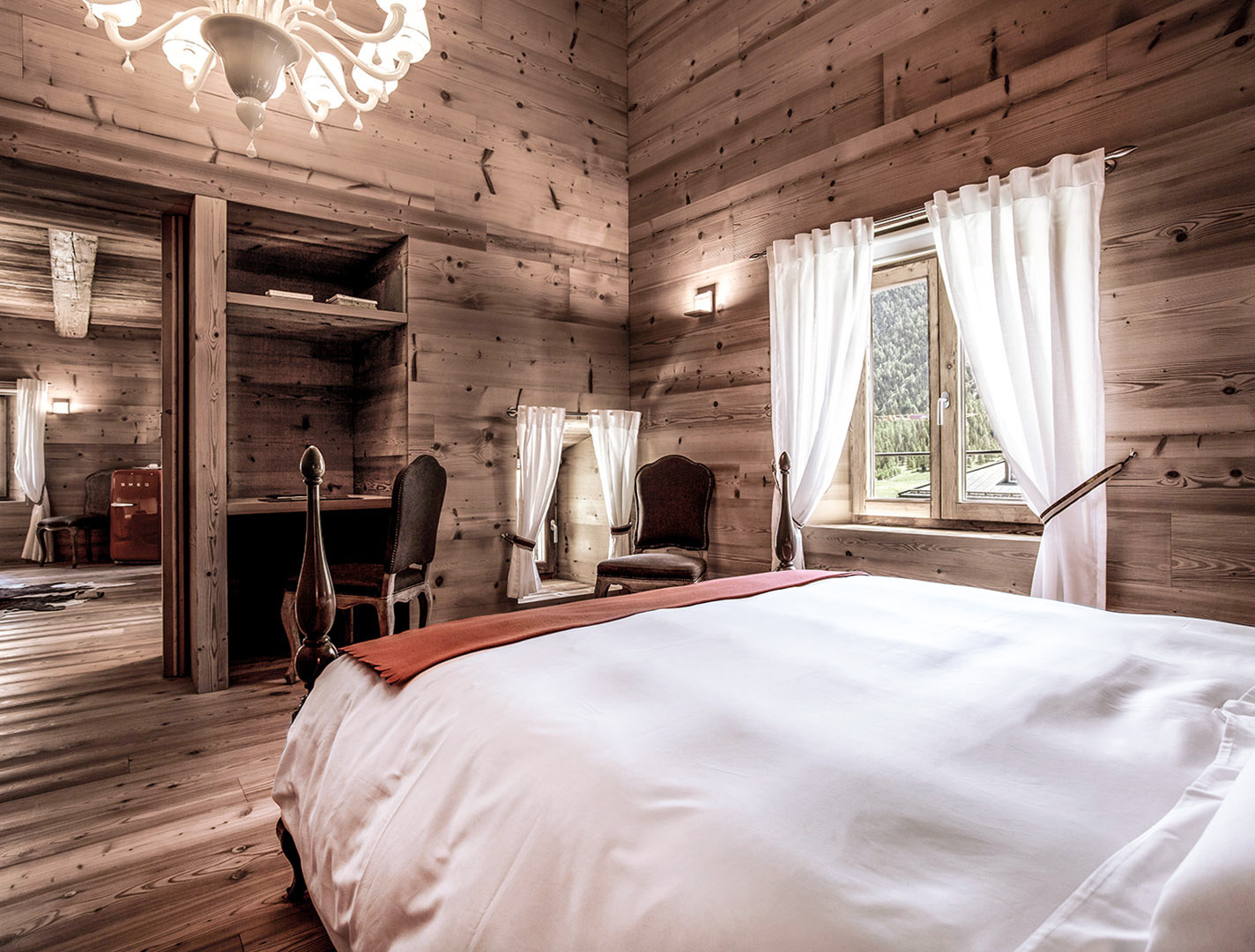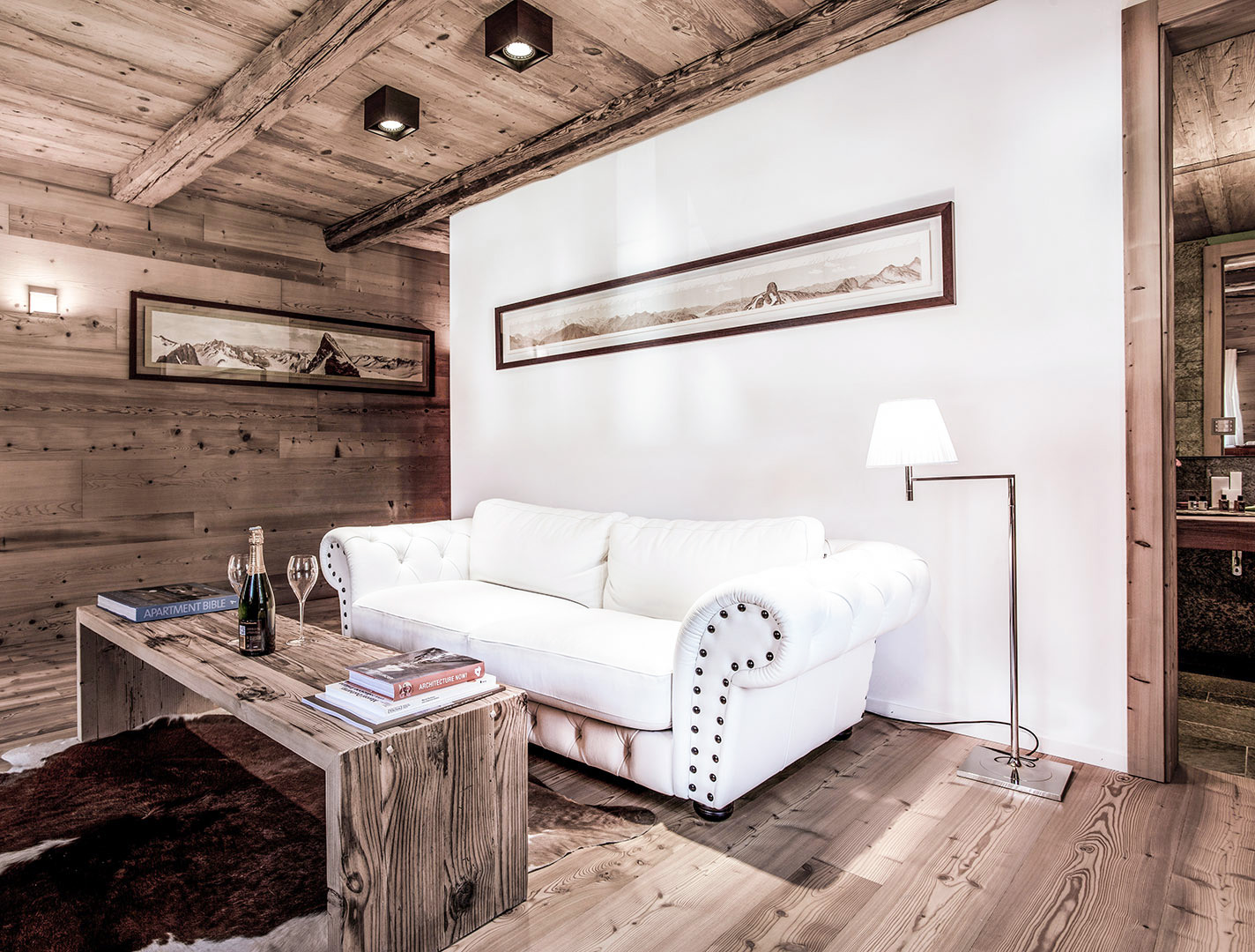 And it fits very well in this region, which is still a wonderful destination for sophisticated skiers – the glamorous winter sport-towns of Pontresina and St. Moritz are practically just around the corner, as well as the beautiful tiny town of Zuoz, which has a very pleasant, family-friendly ski area with two chair lifts, three ski lifts, a kiddies ski-school and even a special baby section.
Culinary
Among all the 5 -star hotels which dominate this region, the Chesa Colani is a real oasis. An Italian outlet for creatives, who will also love the atmosphere at the Colani restaurant. Breakfast consists of Tyrolean Speck right up to M&Ms and dinner is a mixture of creative star-rated cuisine and Italian Mama kitchen. 
Ideal for
All people, who are not just looking for peace and quiet, but who can also appreciate the close proximity of St. Moritz & Pontresina and want to stay the night in very comfortable rustic rooms with modern bathrooms at a price which is – especially for this area – very fair!
Special
The ski region Engadin-St. Moritz offers 50 percent discount for the ski-pass, if you stay more than two nights at the hotel Colani. Chesa Colani also has arrangements where the ski-pass is included. 
Wellness
There`s a little Spa with Jacuzzi, sauna, steam bath, massage rooms and treadmills to keep you fit during your stay.
Location
Madulain lies 1,700 metres above sea level, about three minutes away from Zuoz and twelve minutes from St. Moritz. Also important to know: There is the 3000 metres high Diavolezza glacier and the Lagalp Ski region nearby, two real jewels for ski fanatics.
Prices
Double room from around 270 Swiss francs.
Booking & contact
Chesa Stüva Colani
7523 Madulain / Engadin
Switzerland
+41 (0) 81 8541888