For us, Zurich has always been one of these special places: When you visit it never quite feels like a city trip. You dwell by the lake, mountains all around, nature everywhere, small pretty houses with large yards and even the CEOs take the cablecar to work rather than their Aston Martins (well, some do, not all).
And in the very best location, on the Zürichberg above the Opera House, there is a new boutique hotel to be found. The name? Signau House & Garden. Much to our delight the villa's "Garden" actually had park-like proportions. When we visited a well dressed crowd scattered about sipping drinks.
The appearance
Want to get a feel for the neighborhood? Opposite of Signau House & Garden, which was built in 1912, please find the humble abode of the French Embassy. Yes, we are indeed in one of Zurich's finest residential areas. The real estate prices around here easily match those in Malibu or Montauk.
Those arriving by car are welcome to drive directly into a spacious underground garage and reach the foyer of the former private residence via a stylish staircase. The residence is a listed building and for its conversion into a boutique hotel ample attention to detail has been paid.
Talk about first impressions: Grandiose is the word! Various lounges with beautiful, expensive furnishings stretch out in all directions. Amble through the conservatory (breakfast is served here) and enter the hotel's own park and get ready for your personal transformation: Congratulations, you are now an aristocrat! The former residents must have had the best of times here. There are tiny hideaways everywhere where you can retreat for a chat including an aperitif (In Zurich they call it "Apéro").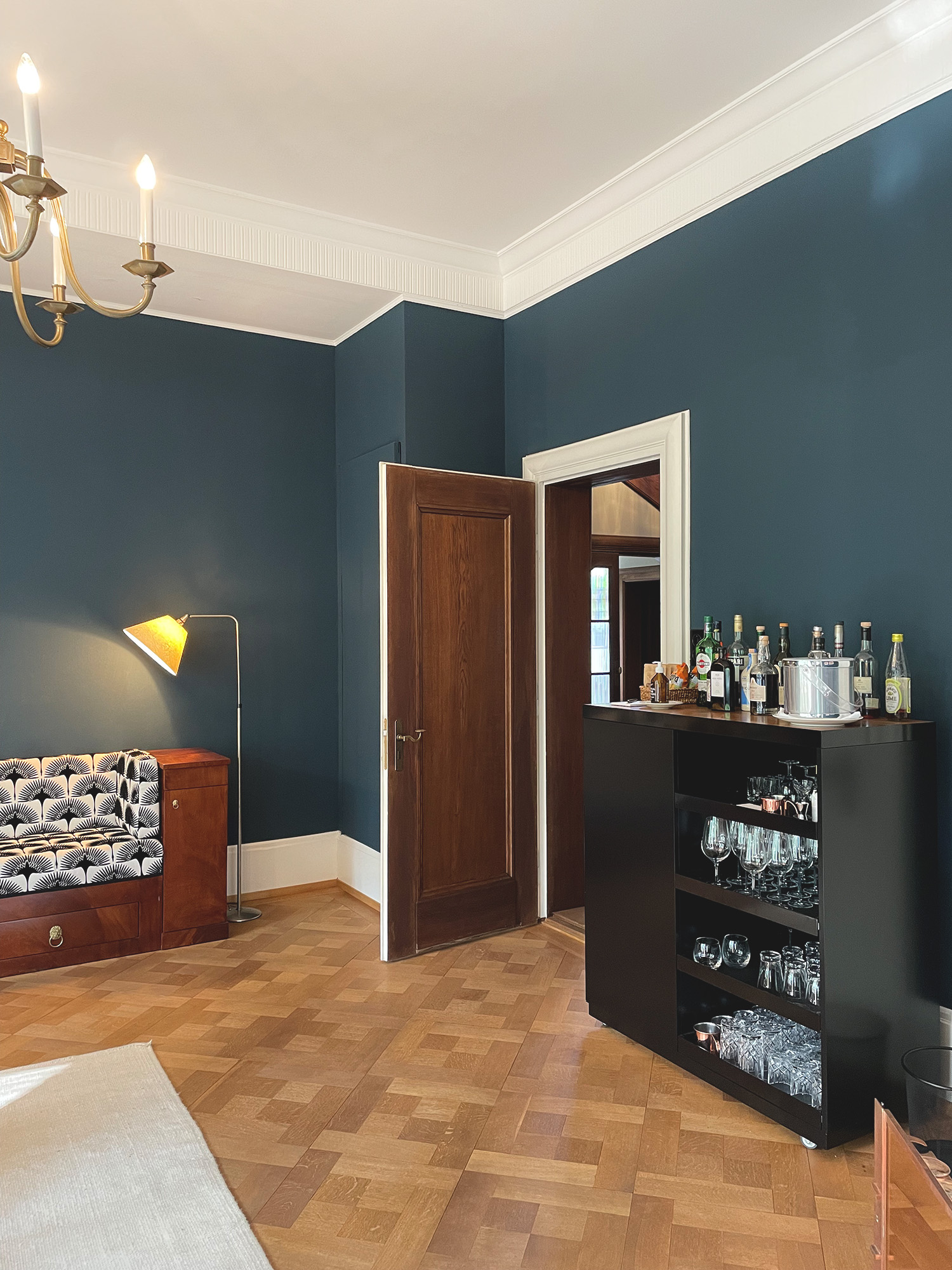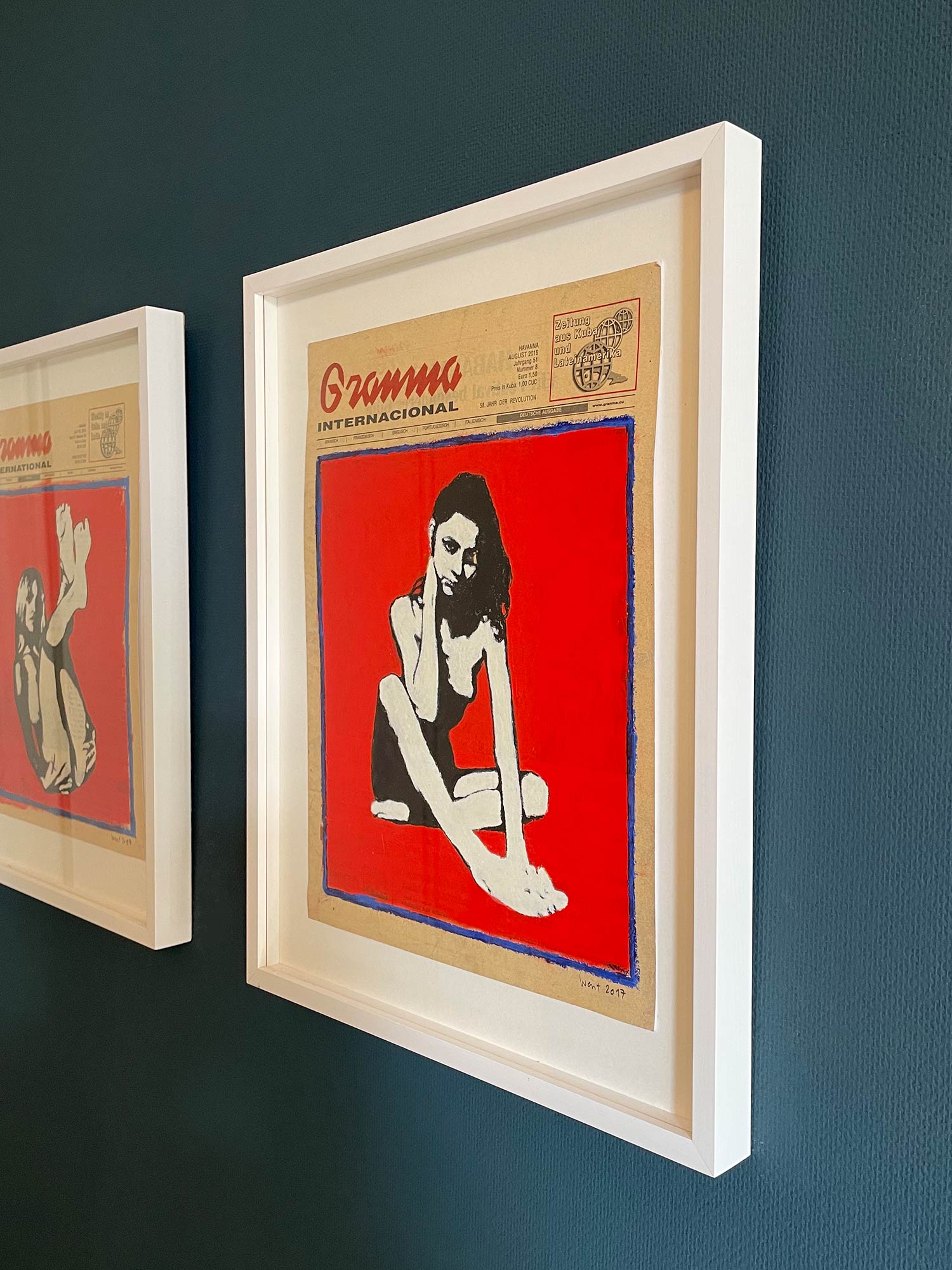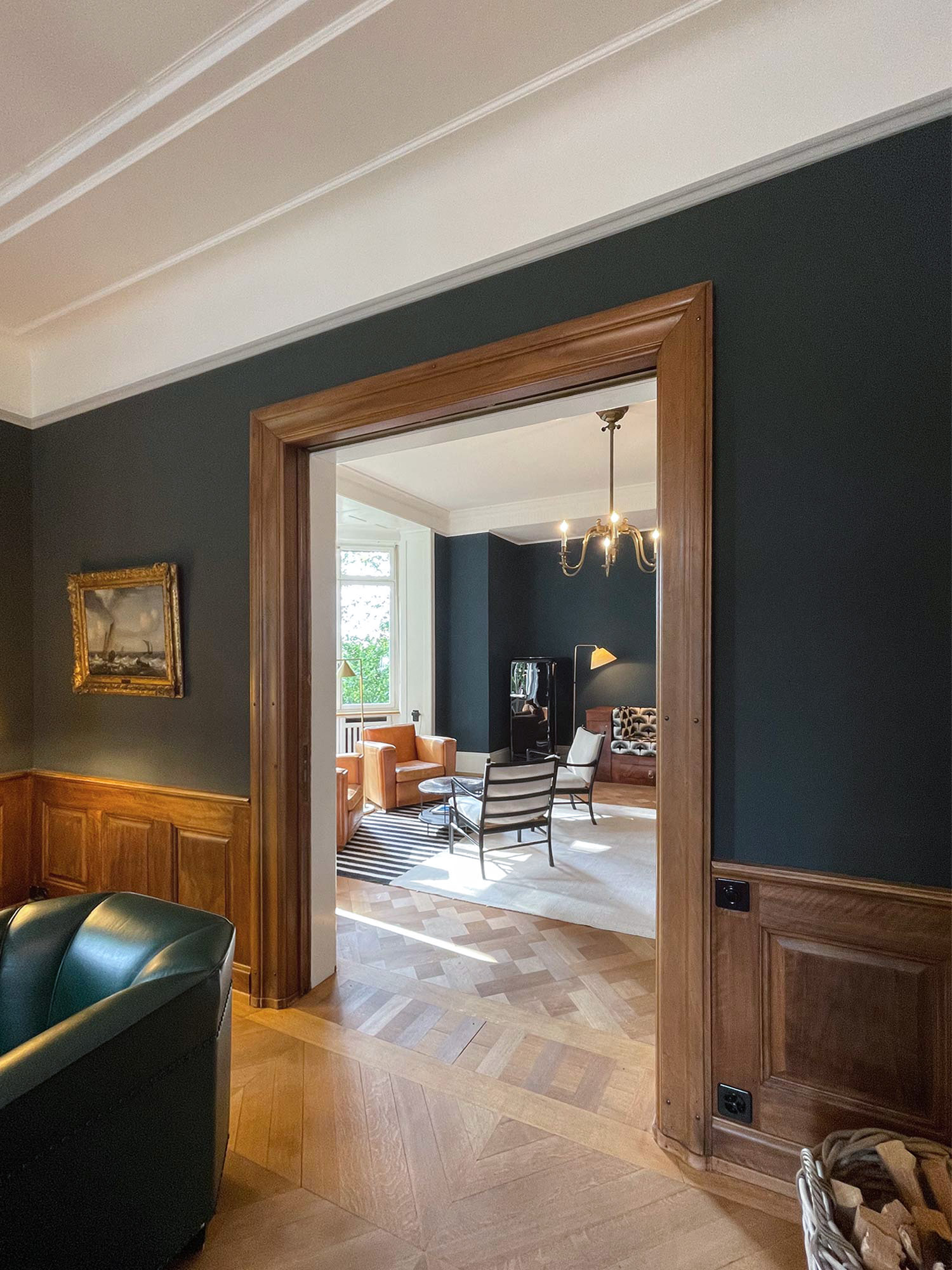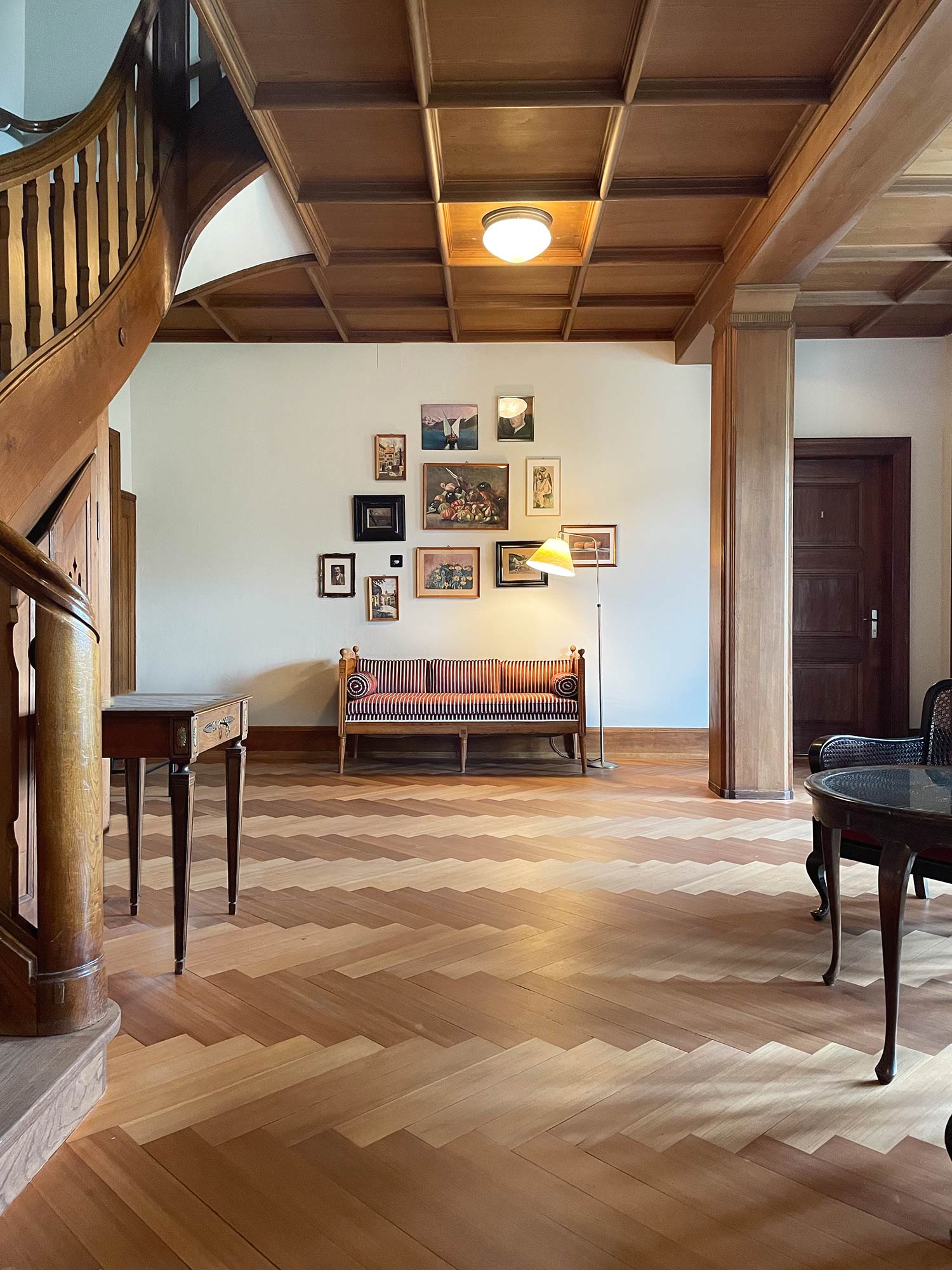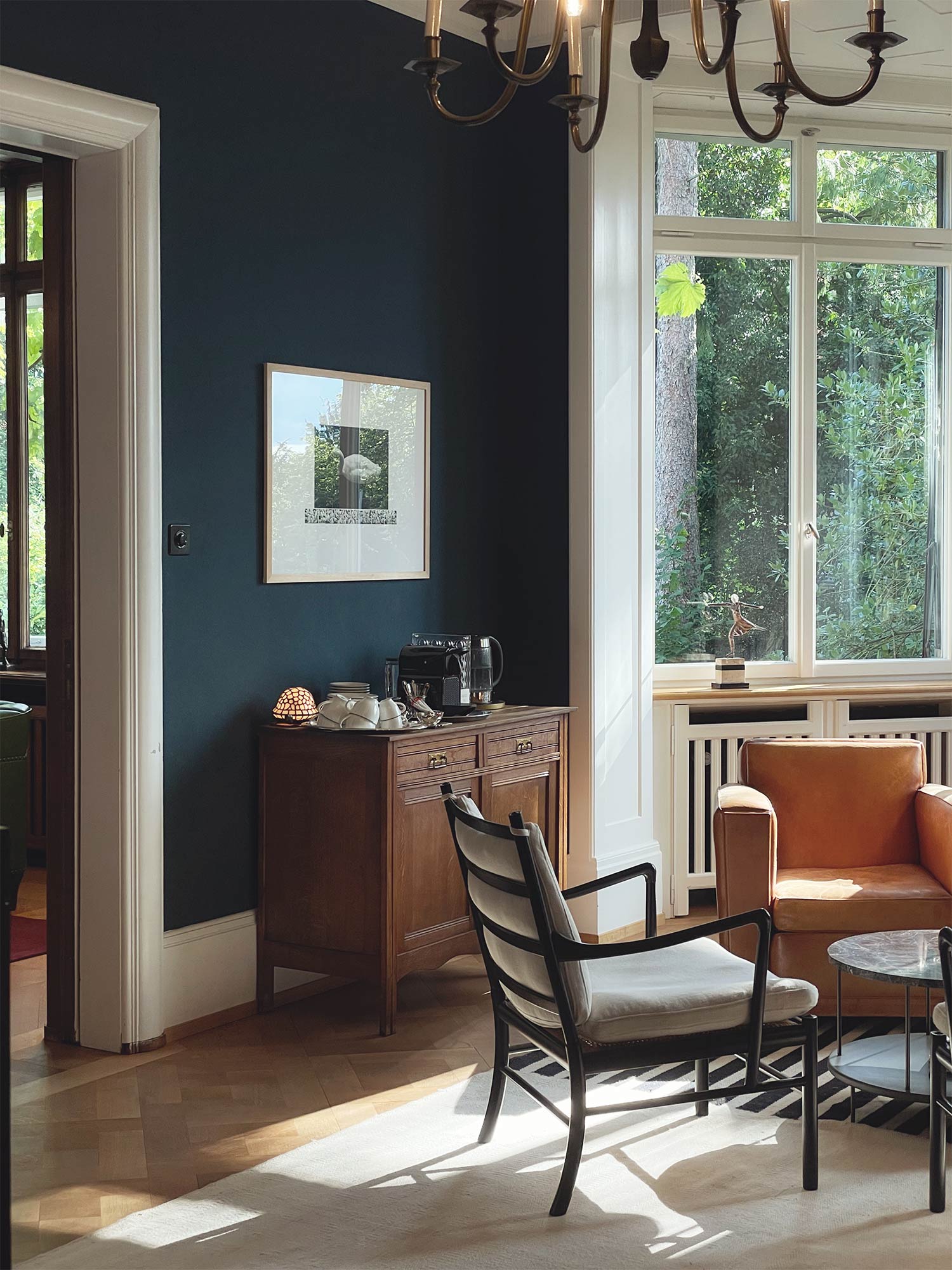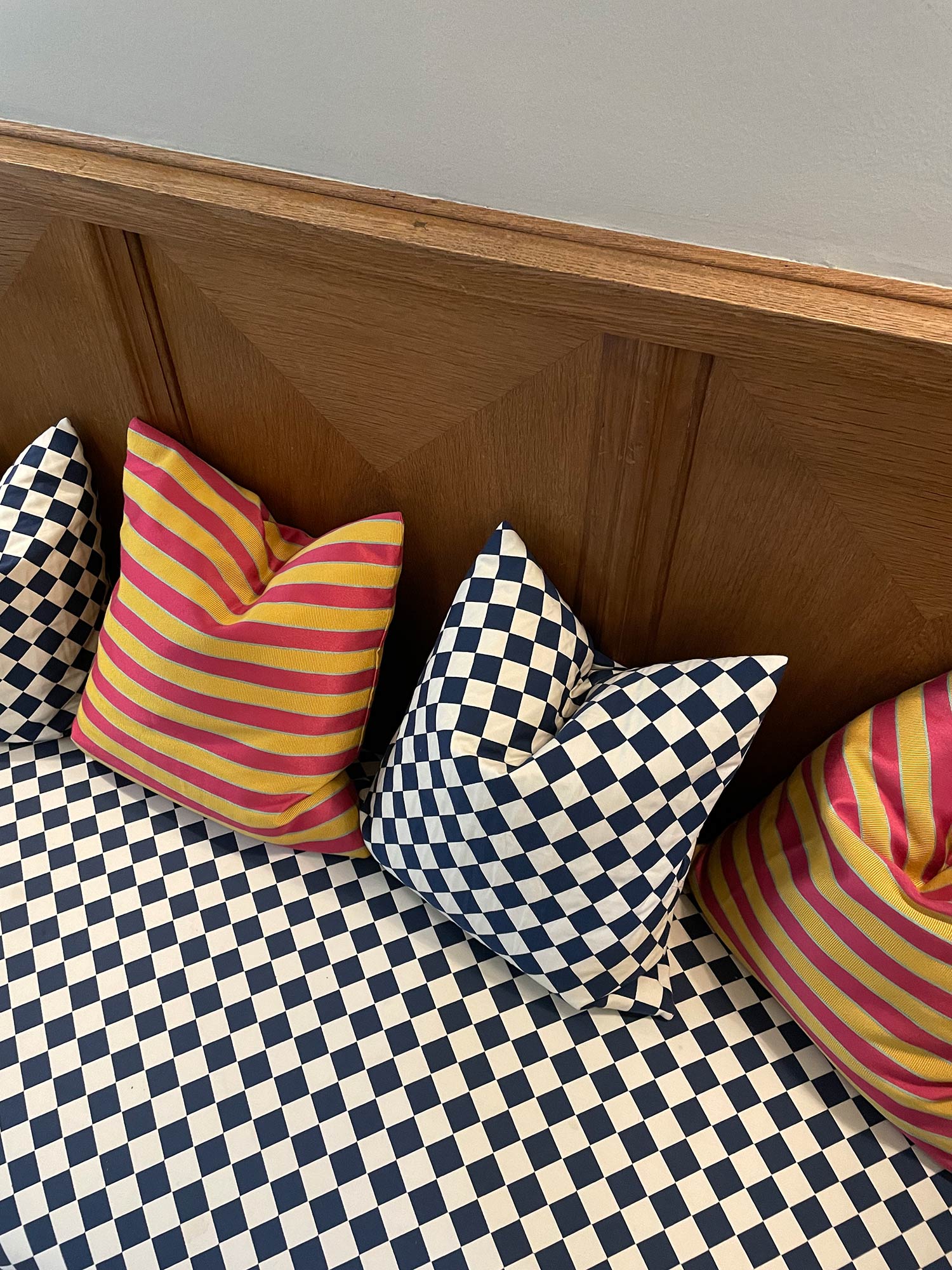 signau-house-and-garden3@2
signau-house-and-garden4@2
signau-house-and-garden5@2
signau-house-and-garden6@2
signau-house-and-garden11@2
signau-house-and-garden12@2
Also very much a pleasure: You are greeted by two friendly ladies who have taken over the management of the house and know quite a bit about the hotel business. Regula Brucker had managed the renowned Widder Hotel in Zurich with her husband for almost twenty years. And her partner Suzanne Gross ran a company for homemade delicacies in Piedmont for many years. Both are graduates of the Ecole Hôtelière de Lausanne. Their credo: Come up with creative ideas to turn the villa into a popular venue and fill it with life.
The cinema
To understand this better, you have to go back a few years. Because the house also served as the office of a large American film company. They had its own cinema with 28 seats built into the basement. Of course, this will continue to be used. Press screenings, film evenings for guests and companies are to take place again. With subsequent banquets or large dinners in a festive atmosphere.
Special I
During the summer the Signau House & Garden hosts regular "Chef's Table" soirees. The concept: The hotel is transformed into a restaurant on the ground floor, and a renowned guest chef (or up-and-coming talent) and his kitchen brigade prepares a surprise menu for the guests. By the way, a cook from another Pretty Hotels member has already visited: in July 2021, Peter Fetz, his chef Jonathan Burger and his Gasthof Hotel Hirschen team came from their Austrian headquarters.
The rooms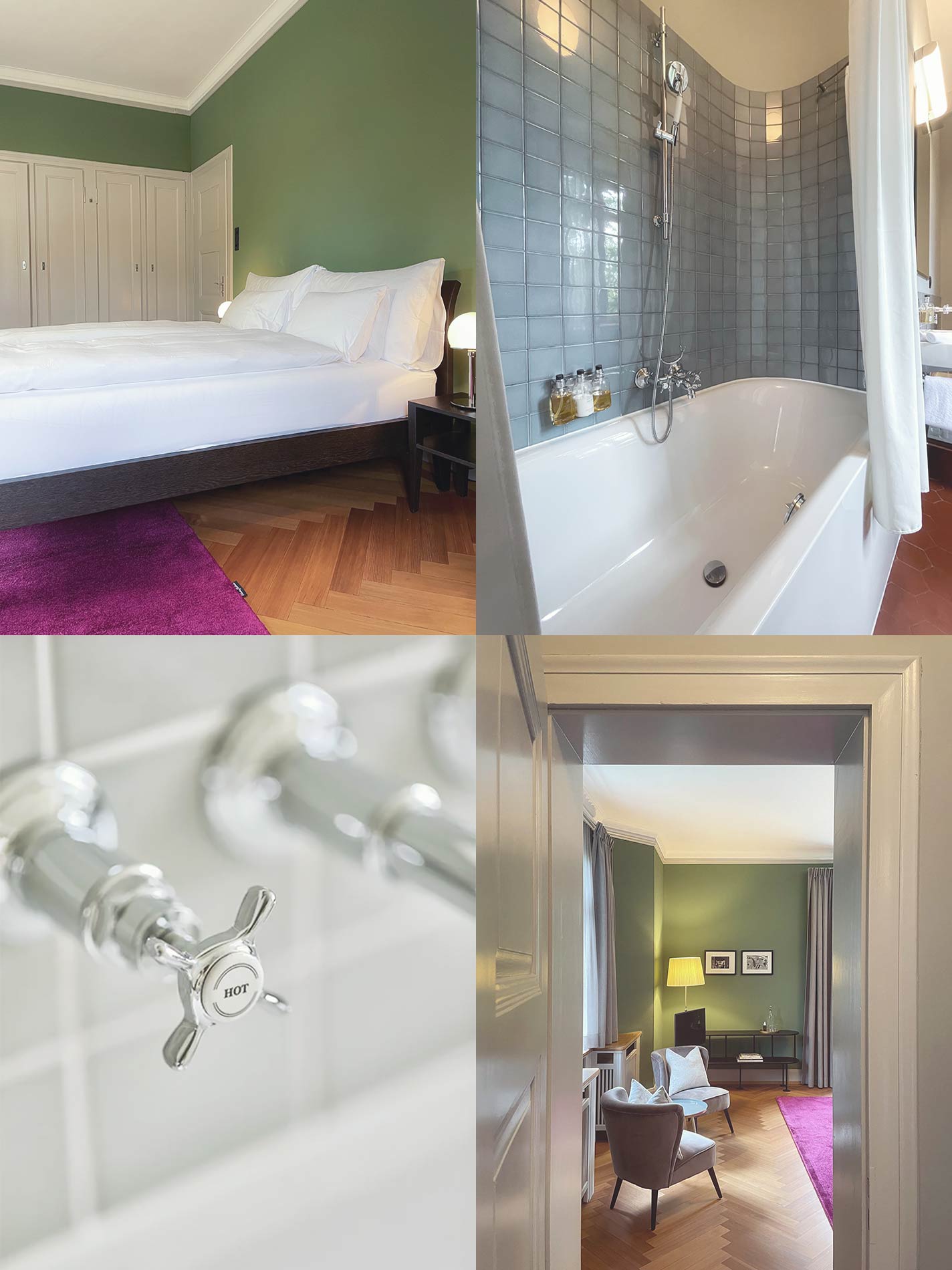 In total, there are only nine guest rooms and one suite, the latter made up of two rooms — perfectly suitable for a family of four. All rooms are very stylishly furnished, with high-quality beds and fixtures in the bathroom. Some bathrooms are a bit smaller, but basically all rooms can be recommended. The highlight is, of course, the suite with its own terrace facing the garden.
Breakfast
If there is no "Chef's Table", the Signau House & Garden "only" serves breakfast. But the emphasis is on "served", because you sit in the beautiful conservatory with a view of the park, the morning sun seeps through the windows and you get a lovely assortment of fine dishes brought to the table. Everything is very selected, very tasty, beautifully prepared. Just "pretty" all around.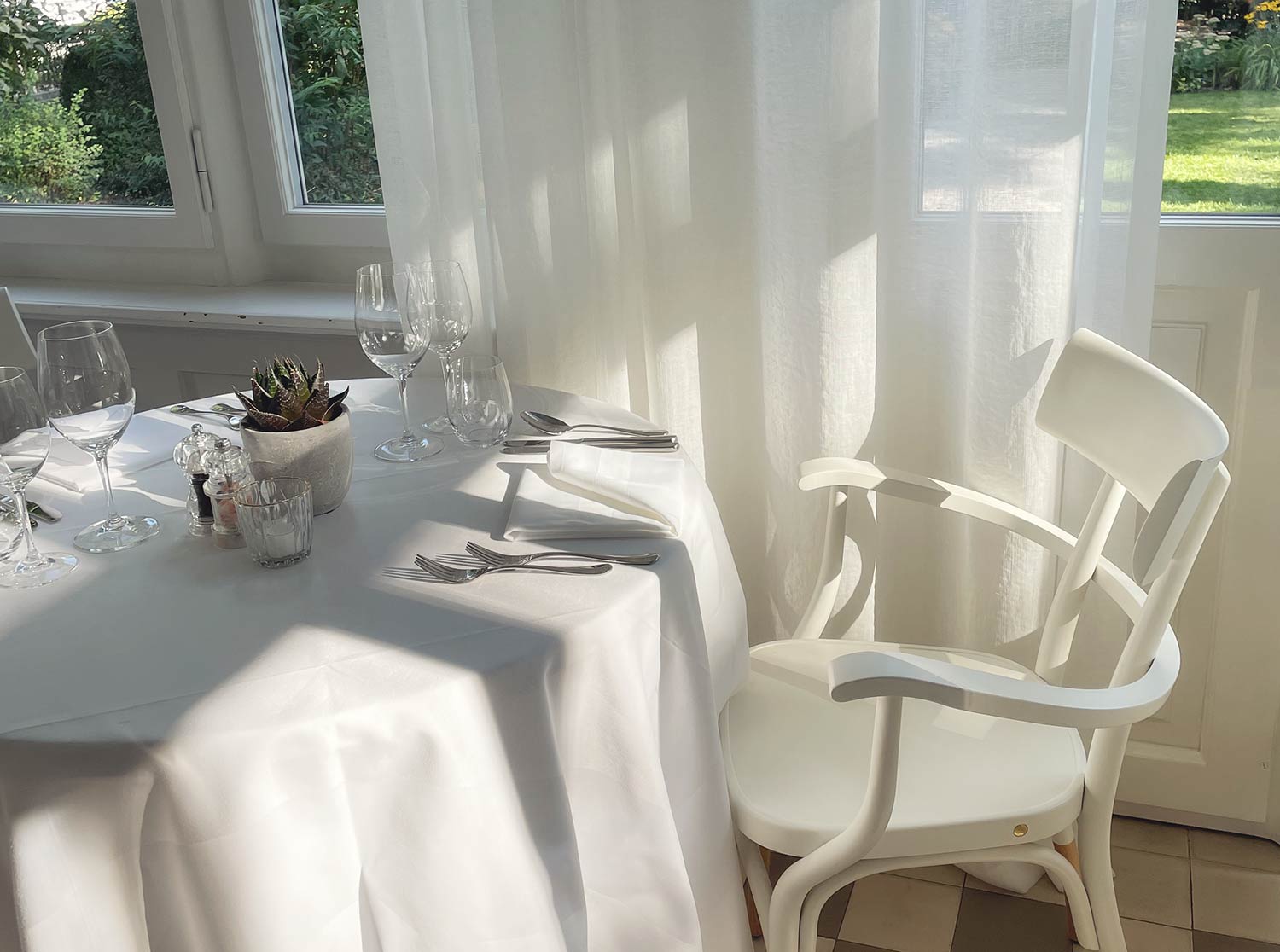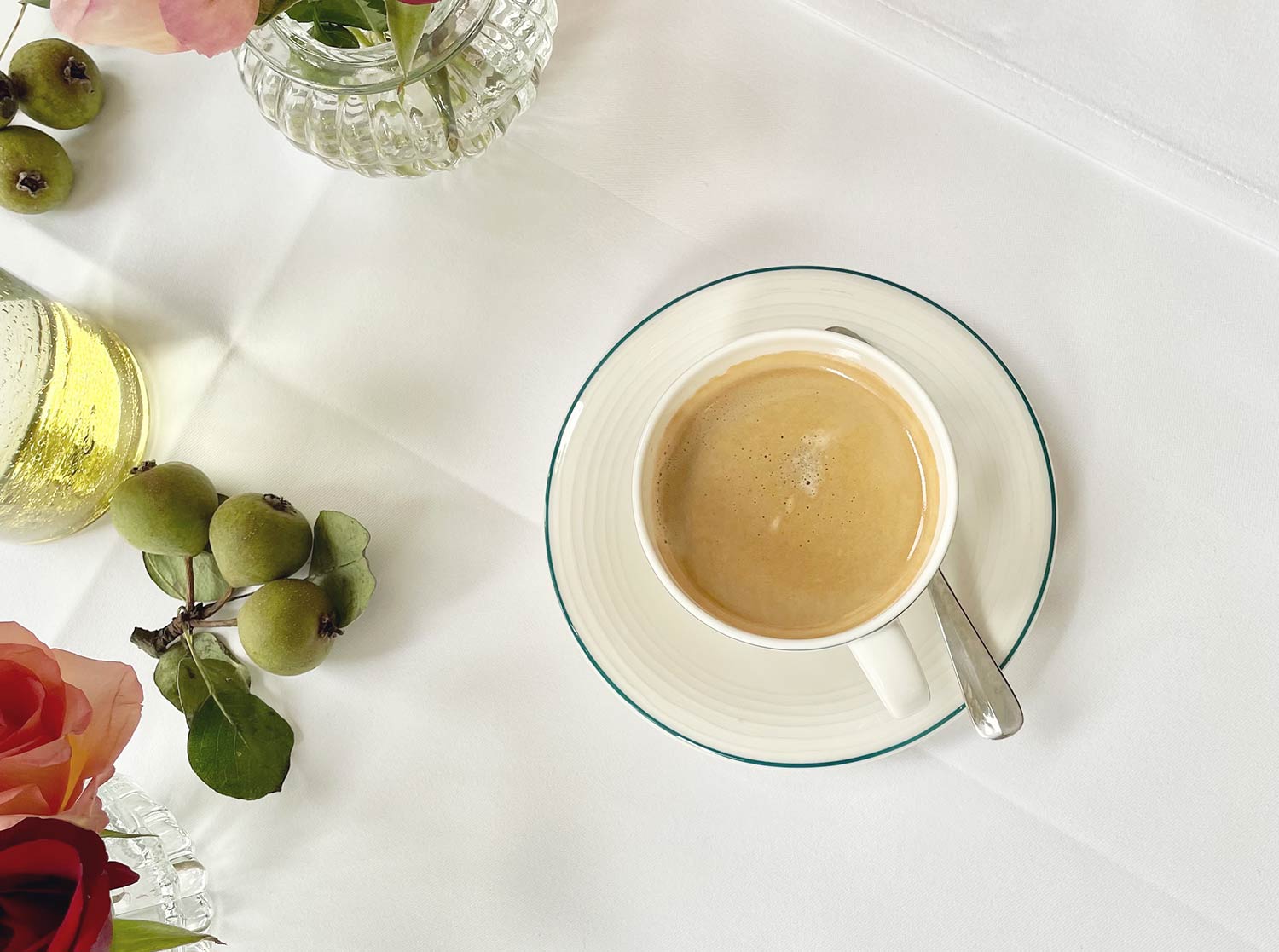 signau-house-and-garden9@2
signau-house-and-garden10@2
Prices
Doubles from 350 Swiss Francs per night including breakfast.
Booking & Contacts
Signau House & Garden
Signaustrasse 6
8008 Zurich
Switzerland