There are probably better known vacation spots than the Austrian village of Dornbirn. But when it comes to a location featuring four countries at once, this place is hard to beat. Sandwiched in nicely in the "Vierländereck" of Austria, Germany, Switzerland and the Principality of Liechtenstein it is the perfect launch pad to either hike up the Vorarlberg Mountains, take a boat ride on the Lake Constance or explore the lovely Swiss town of St. Gallen. 
Dornbirn always had its share of devotees. Count among them the new owners of the place, a couple from the village and passionate travelers themselves. When they were offered the chance to acquire a somewhat run-down, historic property in the center of Dornbirn, it didn't take them long to say yes. A meticulous renovation later and the old place was completely revived — not only to the delight of the locals but also for potential guests looking for the perfect pit-stop either on their way down south or on their quest to discover the surrounding regions.
Right off the bat you notice one thing: In the Bar10Zimmer everything is of the highest quality. Yes, the ceilings do feel a little low — remember, it is a  v e r y  old building — but even those that are borderline claustrophobic, fear not — the light wooden floorboards and white furniture makes you feel at ease while making the rooms seem larger. And, yes, if you are really tall then you may want to opt for the attic suite with the high gabled ceiling. There are 10 rooms in total, seemingly randomly scattered around the house. All of them are comfortably and neatly renovated, no redundancies whatsoever. They got it right, even the small details: Twirl beds, Frette comforters, the cosmetics from Susanne Kaufmann, whose hotel "Post Bezau" is only 30 minutes away by car.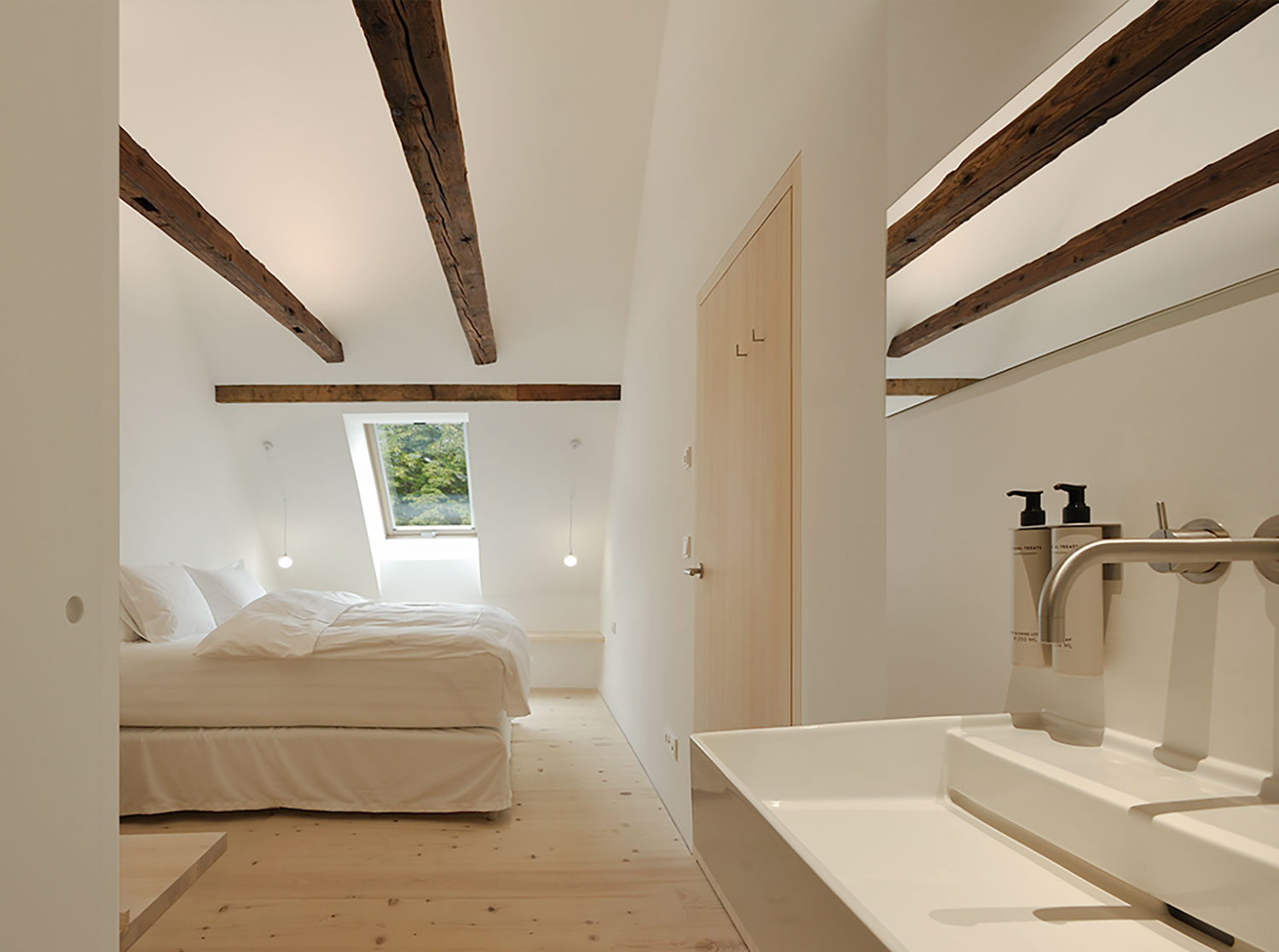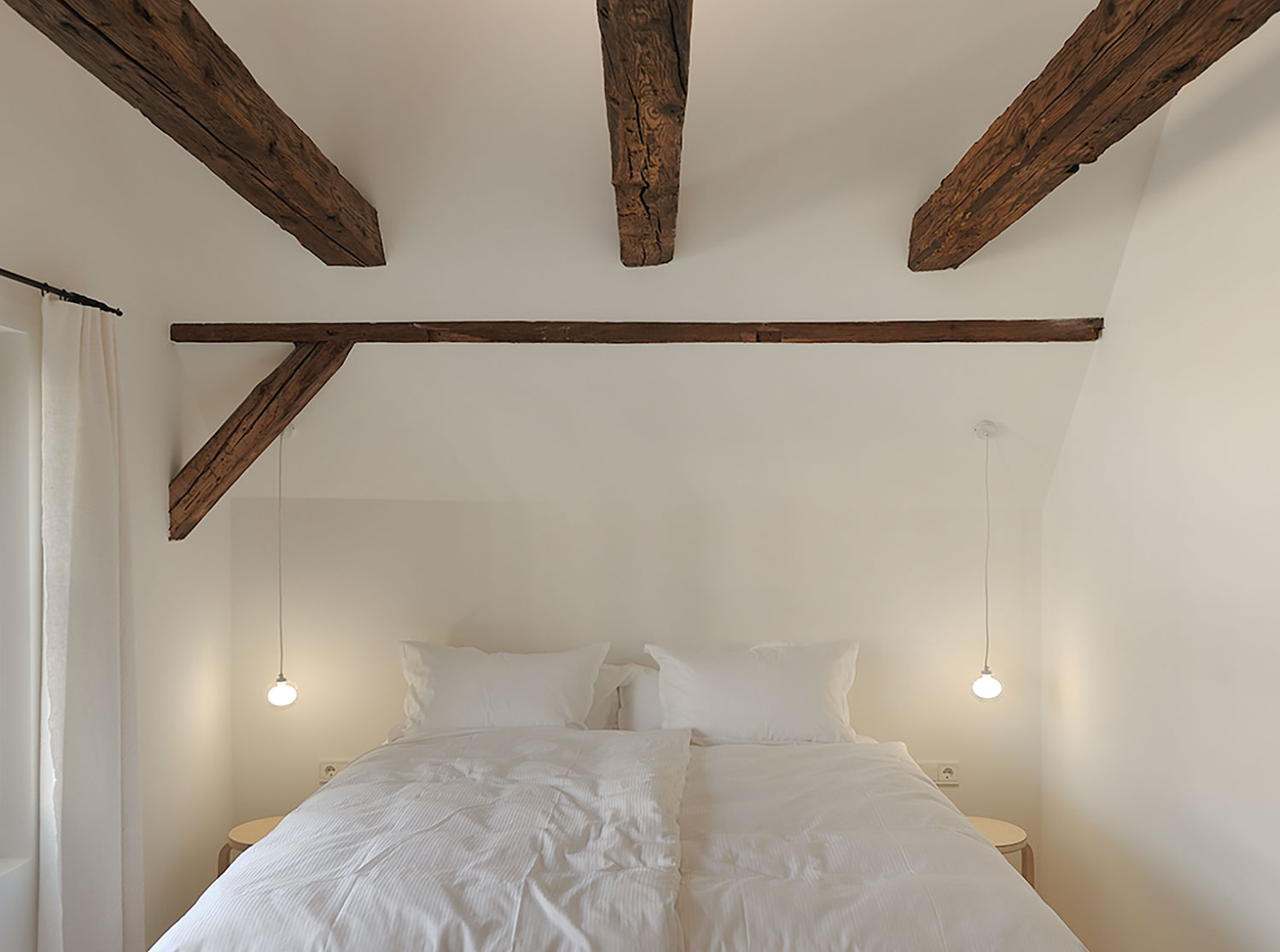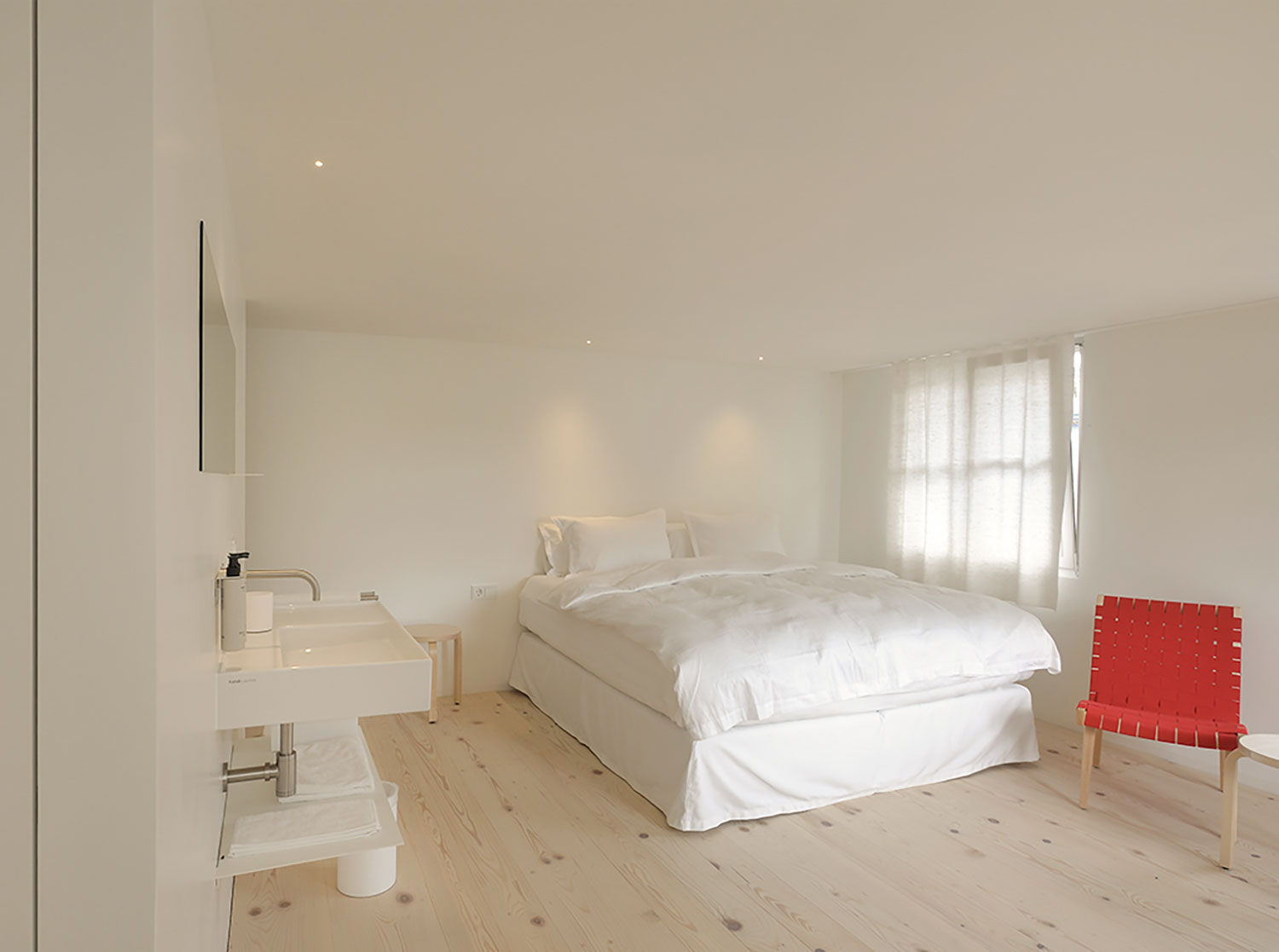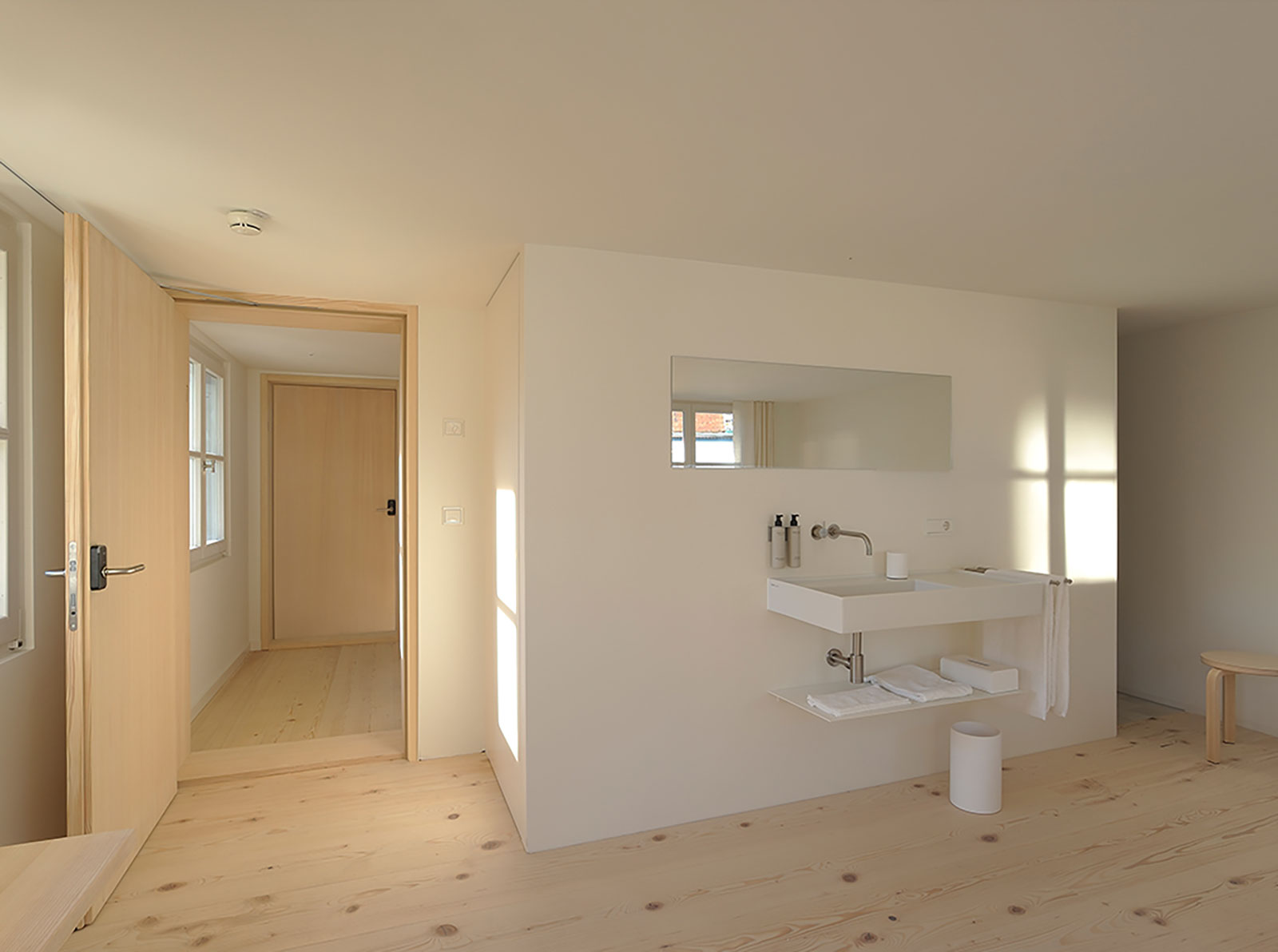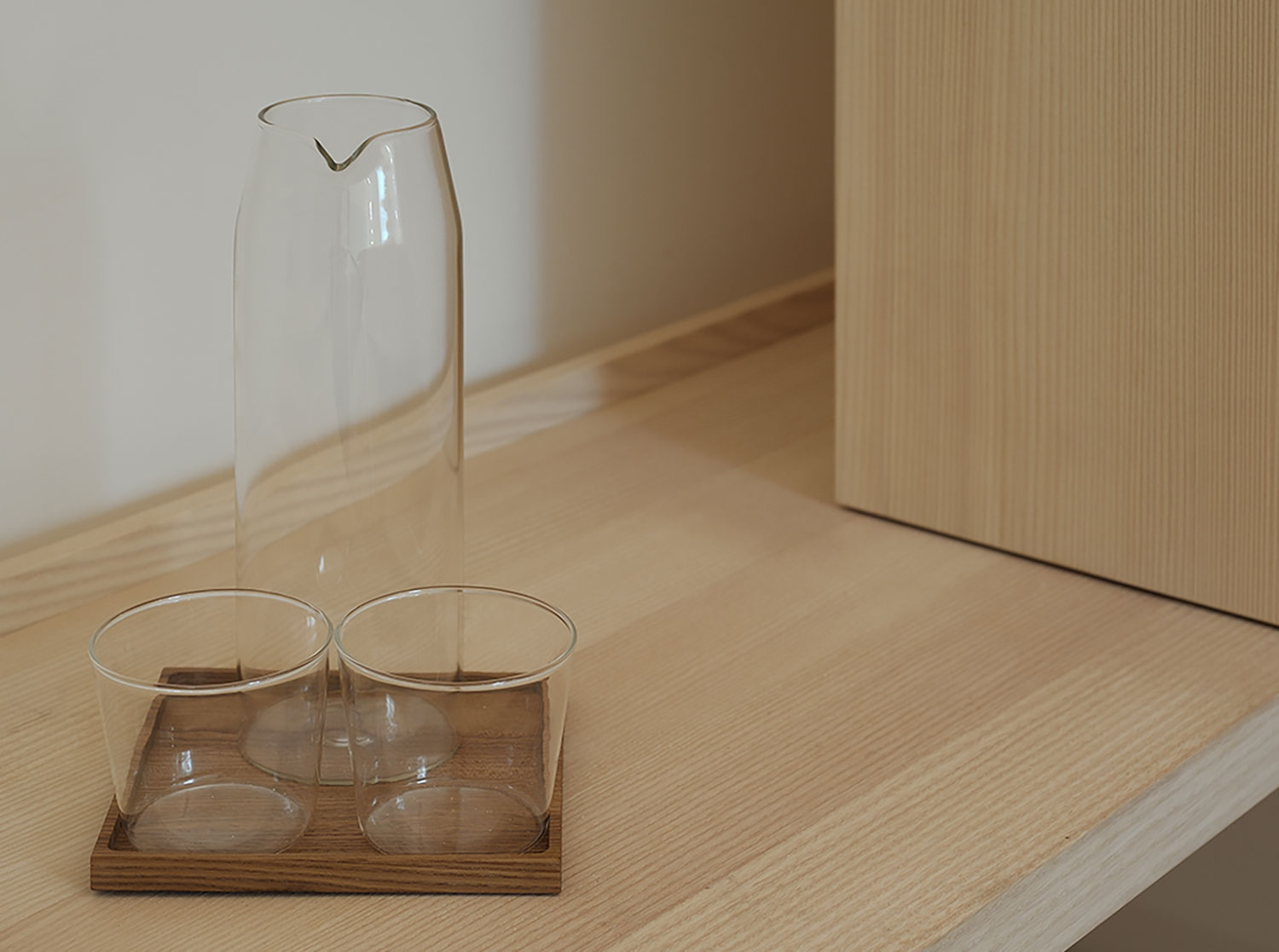 Wining & dining is a huge part of the operation. In order to give their guests an incentive to mingle — either with other guests or the locals — they made a smart move: They turned the former storefront (once occupied by a bakery and then a newsstand) into a mix of café and wine bar/kitchen. During those mild summer days, you can even sit outside in the sun on the terrace. Definitely come to the bar for a divine lunch and/or dinner. In the downstairs room there is a wooden table showing some serious wear & tear next to a (very) well-stocked wine bar.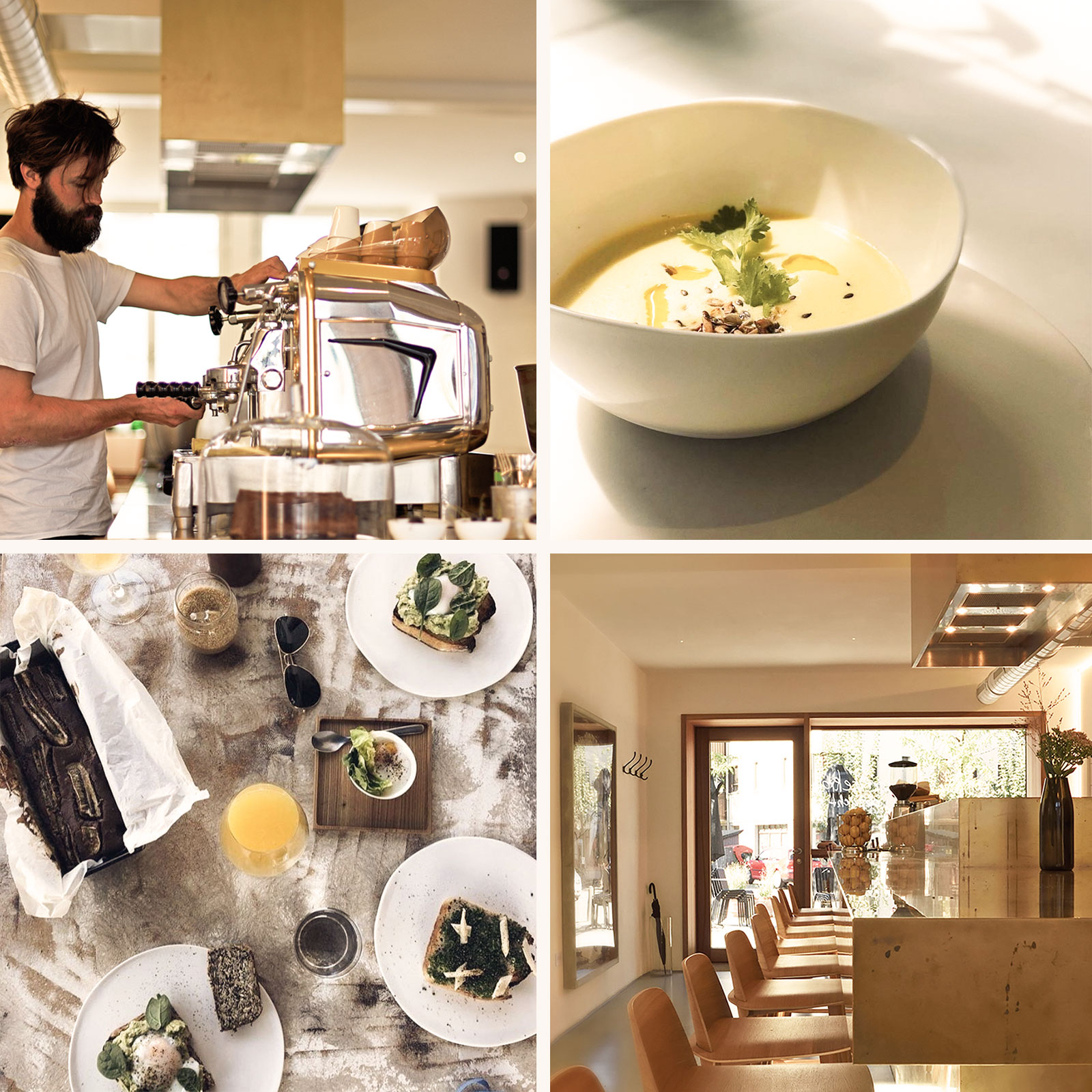 IDEAL FOR
The Bar10Zimmer is perfect for a longer visit, the perfect gateway to Lake Constance, Bregenz Forest and Northern Switzerland. But it is also right up the alley — no pun intended — for a worthy stopover on the way south — whether to Milan, Geneva, Lech or Lake Maggiore – everyone passes through Dornbirn.
Prices
Doubles from 155 Euros per night, including breakfast.
Booking & Contact
Bar10Zimmer
Marktstraße 73
6850 Dornbirn
Austria