1. Secret Escapes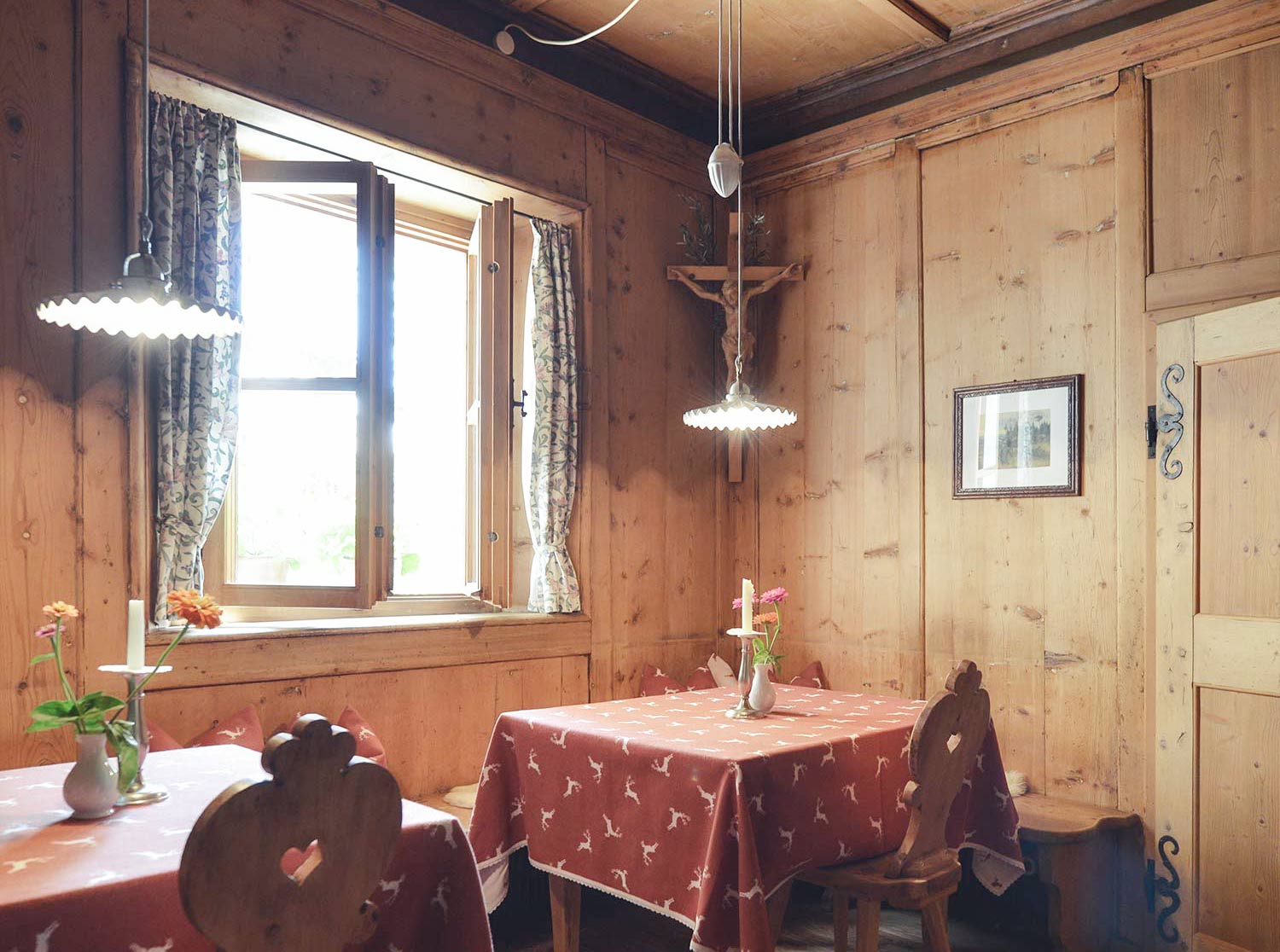 Gasthof Krone
Gasthof Krone one hour south of Bolzano is not a hotel, but a traditional South Tyrolean inn where the hosts value good food, excellent wines, a beautiful atmosphere and tranquillity. You sleep in lovely decorated rooms up on the mountain, enjoy the old parlours, walk through gorges and up to mountain peaks, and in the evening you meet on the terrace for Aperitivi. Afterwards, there's a typical South Tyrolean menu just like in the old days. More details can be found here.
Prices
Room approx. 119 euros per person including breakfast and dinner.
Booking & Contacts
Gasthof Krone
Dorfplatz 3
39040 Aldein
South Tyrol / Italy   
www.gasthof-krone.it
info@gasthof-krone.it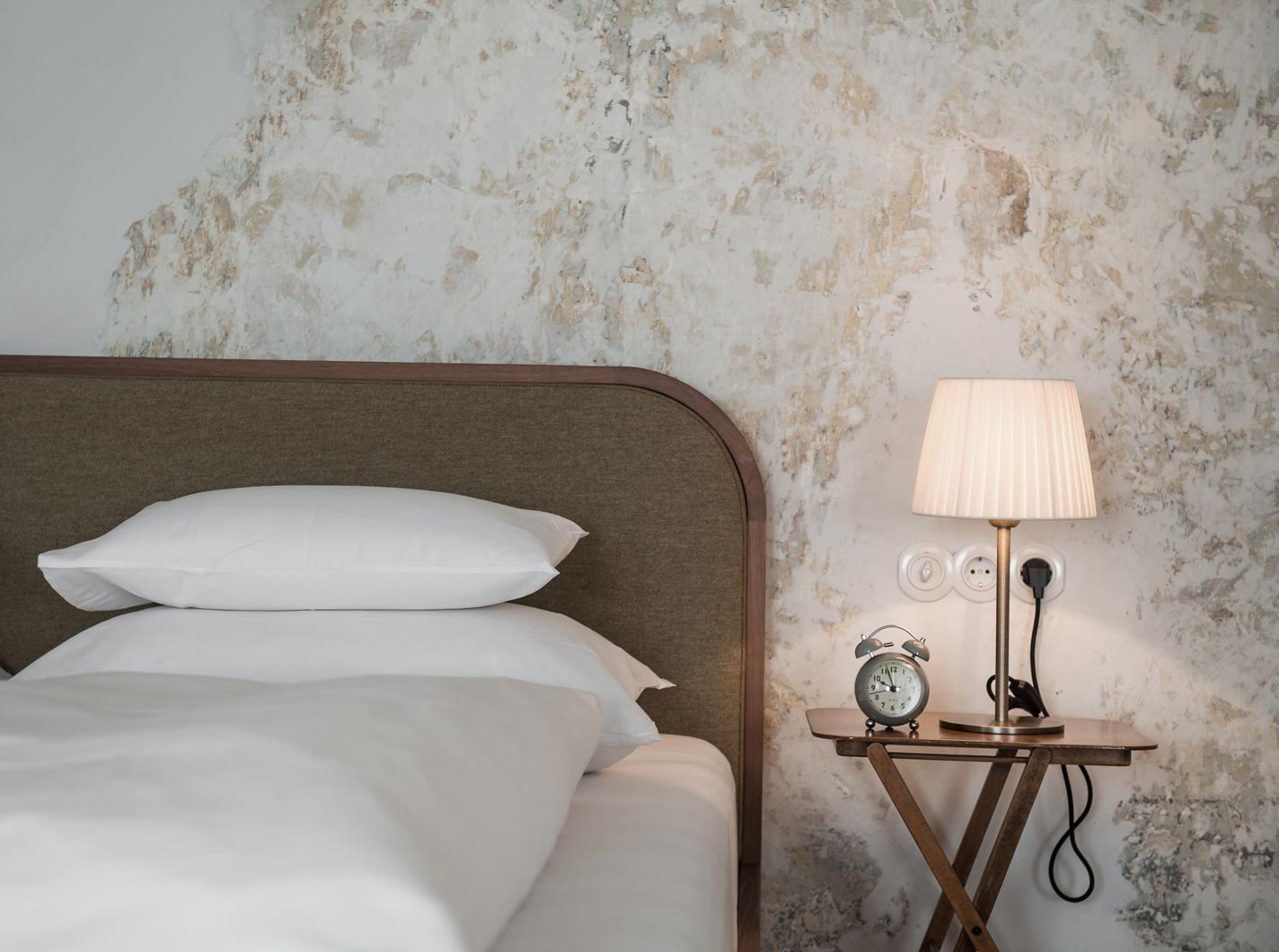 Gasthaus 1477 Reichhalter
Also the 1477 Reichhalter in the old town of Lana near Merano is more of an inn than a typical hotel. But it was renovated in 2019 very smartly and with a lot of respect for its history. Now you stay in eight differently furnished historic rooms with creaky floors and modern bathrooms. And you have breakfast, lunch and dinner in the restaurant on the ground floor. What's not to like here! At 1477 Reichhalter, residents from cool urban districts find themselves comfortable here. More details? Check this link.
Price
Doubles with breakfast from 99 euros per person.
Bookings & Contacts
Reichhalter 1477 Eat & Sleep
Metzgergasse 2
39011 Lana
South Tyrol / Italy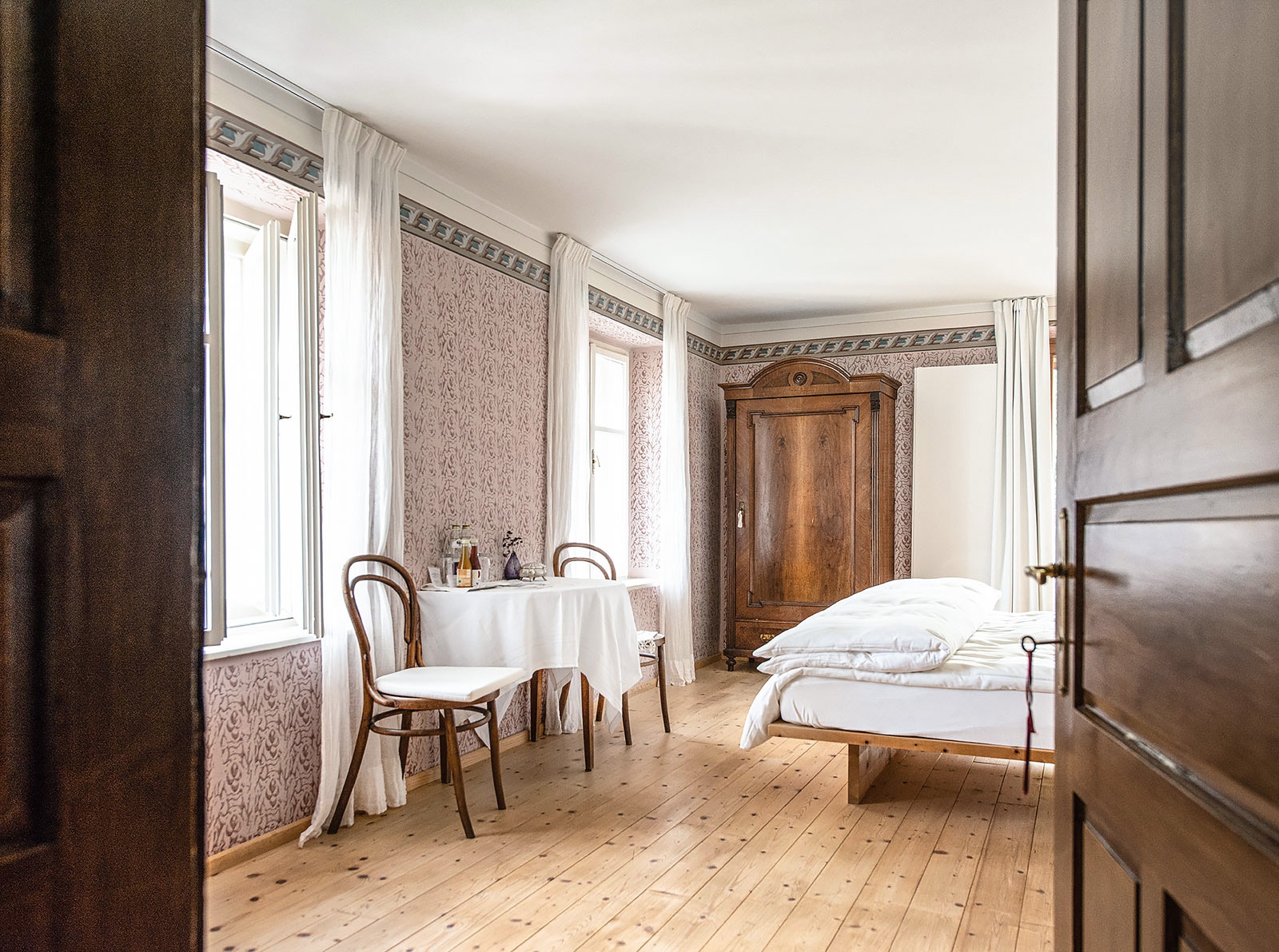 Zum Riesen
Eight guest rooms on a Bed&Breakfast basis in a 15th century house, lovingly furnished, renovated and run by the two sisters Sylvia and Alexandra dell' Agnolo. The Historic Refugium Zum Riesen is located in a small unassuming village west of Merano, perfect for getting away, hiking and mountaineering. Upstairs in the attic, there's an additional area with sauna and steam bath to unwind and relax. And in the morning, a gorgeous breakfast is served in the parlour. Here is our larger review.
Prices
Doubles from 70 to 125 Euros per person including breakfast.
Bookings & Contacts
Historic Refugium Zum Riesen
Karpoforusweg 1
39021 Tarsch im Vinschgau
Südtirol, Italy
info@zumriesen.it
www.zumriesen.it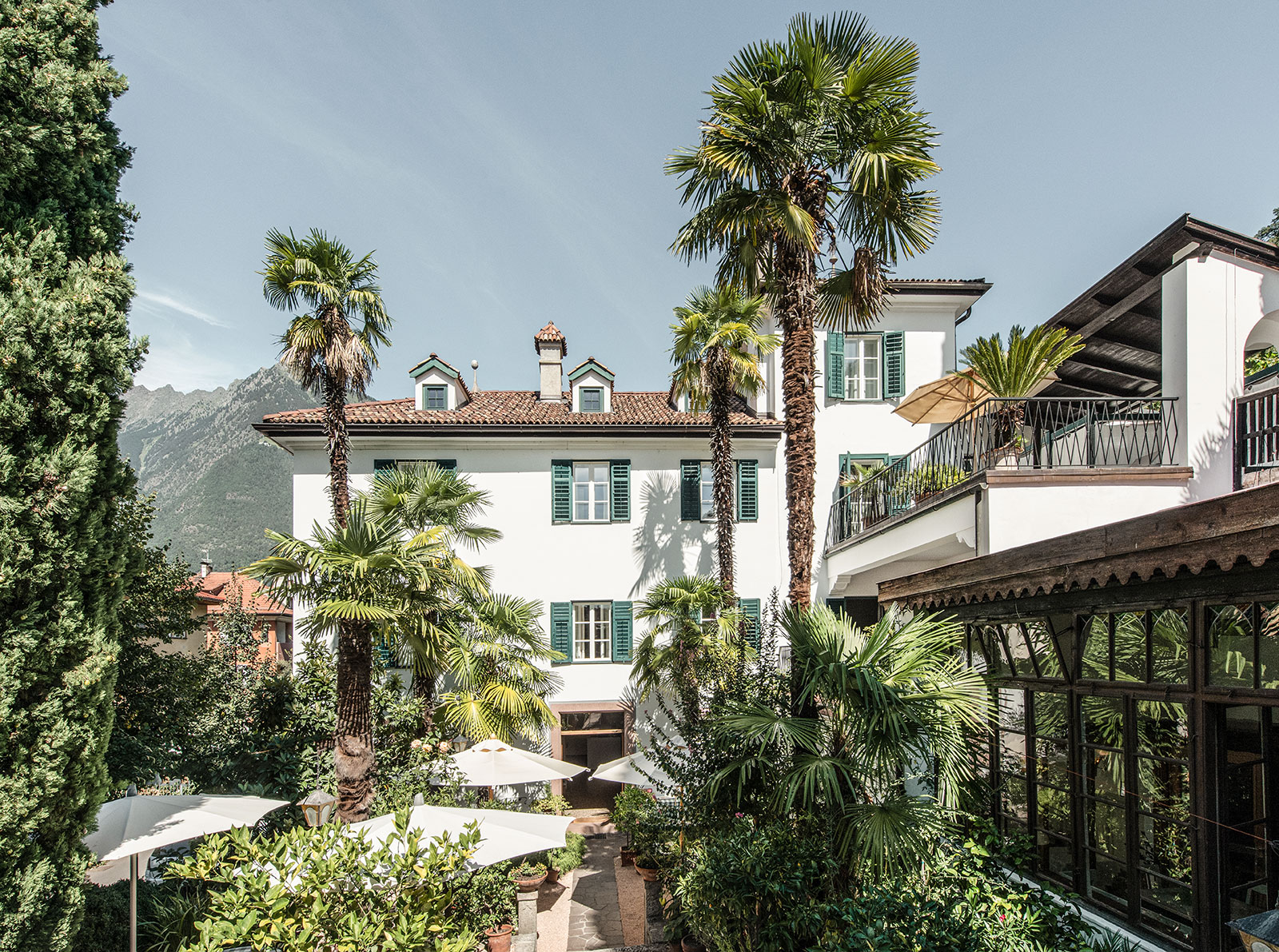 Ottmanngut
One of these dream hotels for travelers seeking peace and quiet, who love beauty and want to stay in style. We are (very) big fans, not only of the eleven rooms and suites, but above all of the 3-star breakfast and the location (you stay among the vineyards, but still right in the city). Here are the details.
Prices
From 110 euros per person and night. 
Contacts
Suite & Breakfast Ottmanngut
Giuseppe Verdi Straße 18
Merano / Alto Adige
+39 0473 449656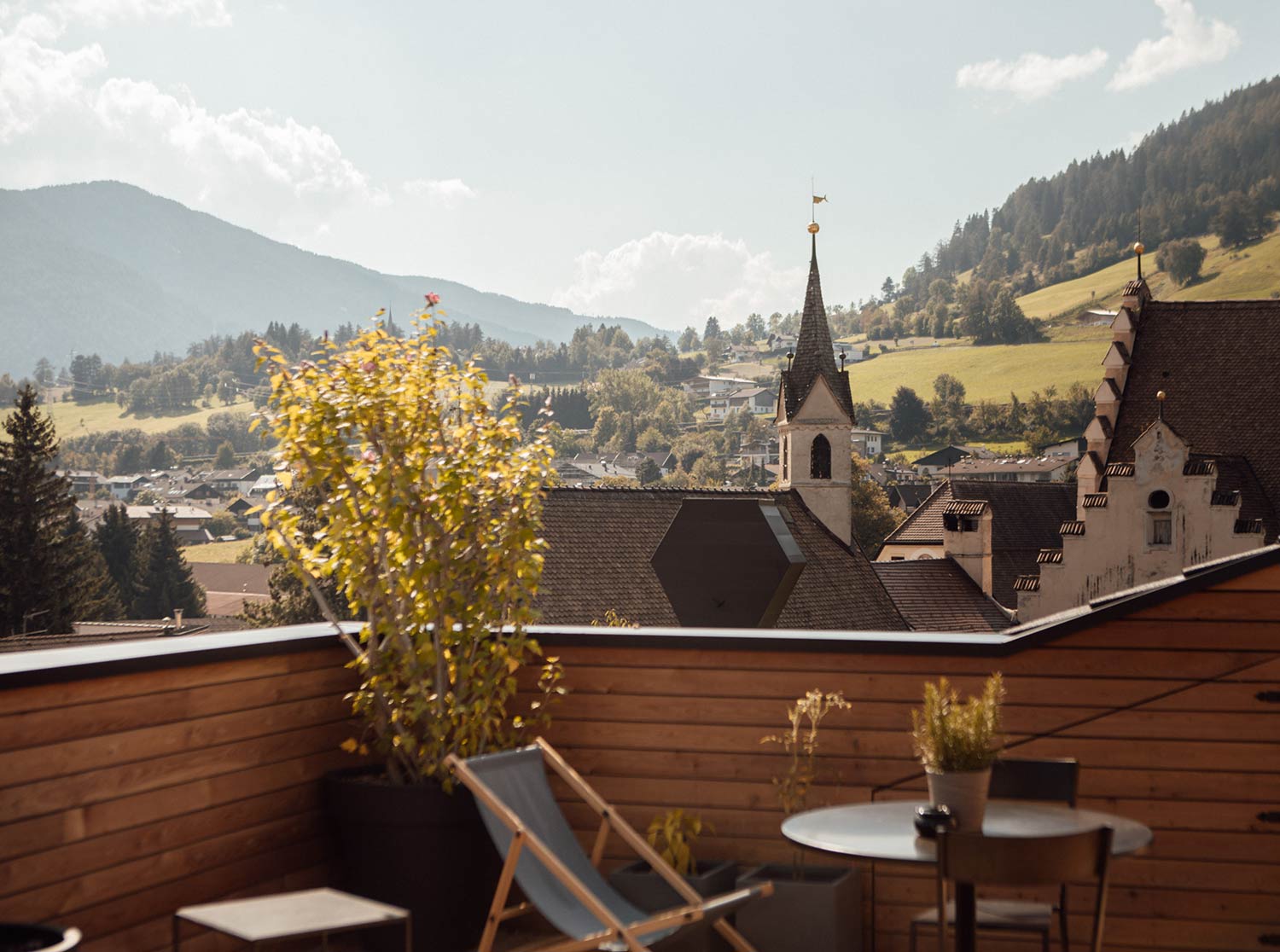 Haus am Turm
The Haus am Turm is a small but very beautiful new hotel in the centre of Sterzing (with a lovely historic town). The special thing about this boutique hotel is that you stay in the same building with the owners Veronika & Daniel, who run the gourmet wine bar Vinzenz – zum feinen Wein on the ground floor. There you can dine sumptuously when returning from hiking (or skiing in winter) during the day. All further information on the new gem can be found here.
Prices
Rooms in the Haus am Turm from 82 euros per person with breakfast. There are also a few December specials with ski pass included. Best to send an email request directly to boss Veronika.
Booking & Contacts
Haus am Turm
Neustadt, 4
39049 Sterzing
Bozen – South Tyrol
Italy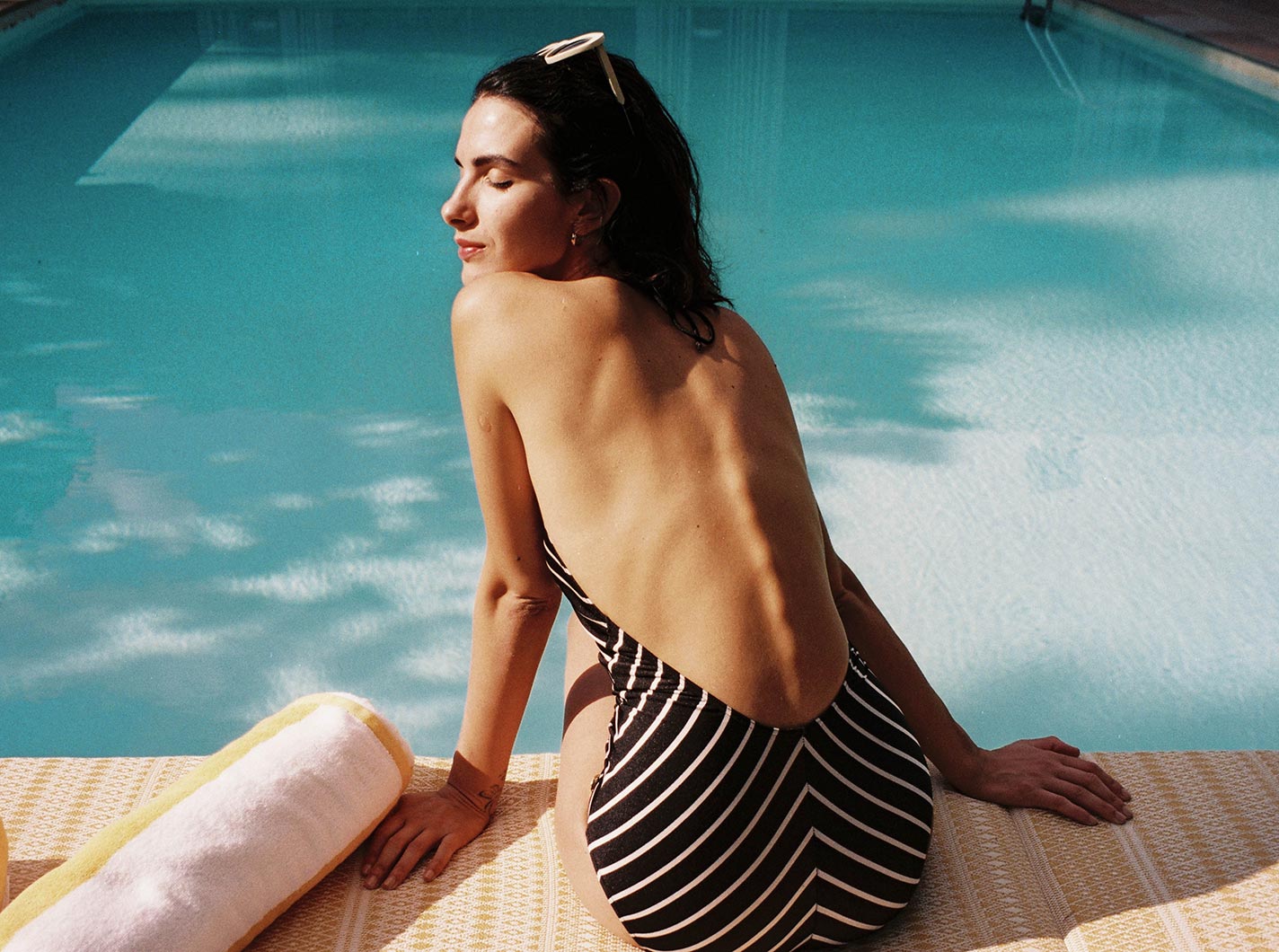 Villa Arnica
A place for design aficionados, for guests who are looking for something special. You will be overwhelmed by the ten quiet and discreetly furnished rooms and suites. During the day guests linger by the 70ies swimming pool with some lounge music and drinks. In the summer months from July to October, the new head chef Jean Paul prepares a "garden-to-table" menu three evenings a week. On the other days you can walk to the neighbouring Schwarzschmied or the 1477 Reichhalter (the hotels all belong to the same group) for dinner. Find more details here.
Prices
Doubles from 320 Euros for two including breakfast.
Booking & Contacts
Villa Arnica
Andreas Hofer Straße 8
39011 Lana / South Tyrol
Italy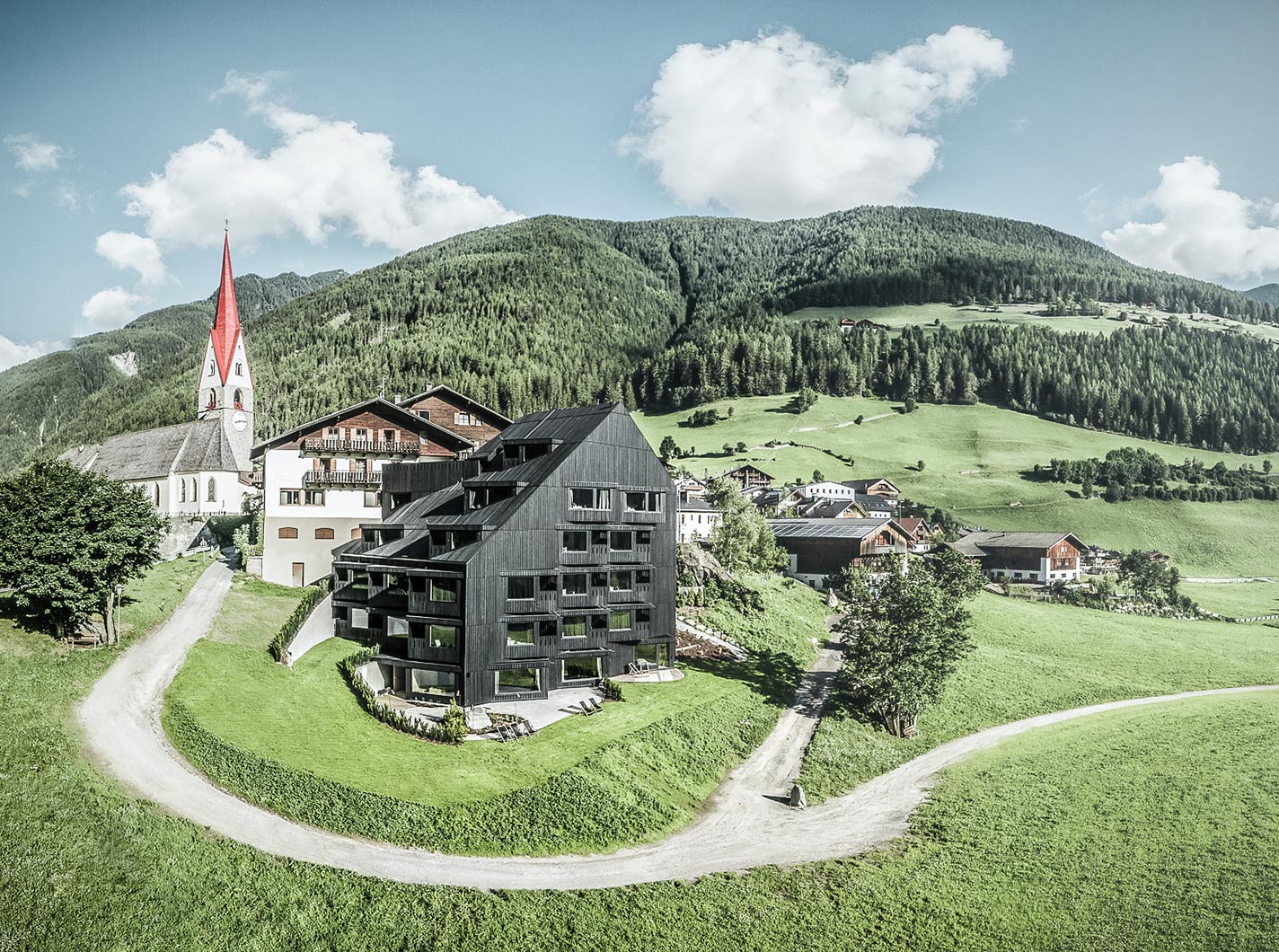 Bühelwirt
In 2017, the hosts Michaela and Matthias Haller decided to build an extension to the traditional hotel. Now they are hosting guests in 20 beautifully designed rooms, where you can spend a very relaxed and peaceful holiday in the mountains. The Bühelwirt also consists of a very good restaurant, where you dine with a view of the mountains. Breathtaking. And the valley is still very natural, many come to hike during the day (in winter you can also ski in two small ski areas). More details about the Bühelwirt can be found here.
Prices
Double rooms available from 89 euros per person with half board. Complete price list with overview available here.
Booking & Contacts
Buehelwirt
The Haller Family
Am Bühel 30
39030 Ahrntal
Bozen, Italy
www.buehelwirt.com
info@buehelwirt.com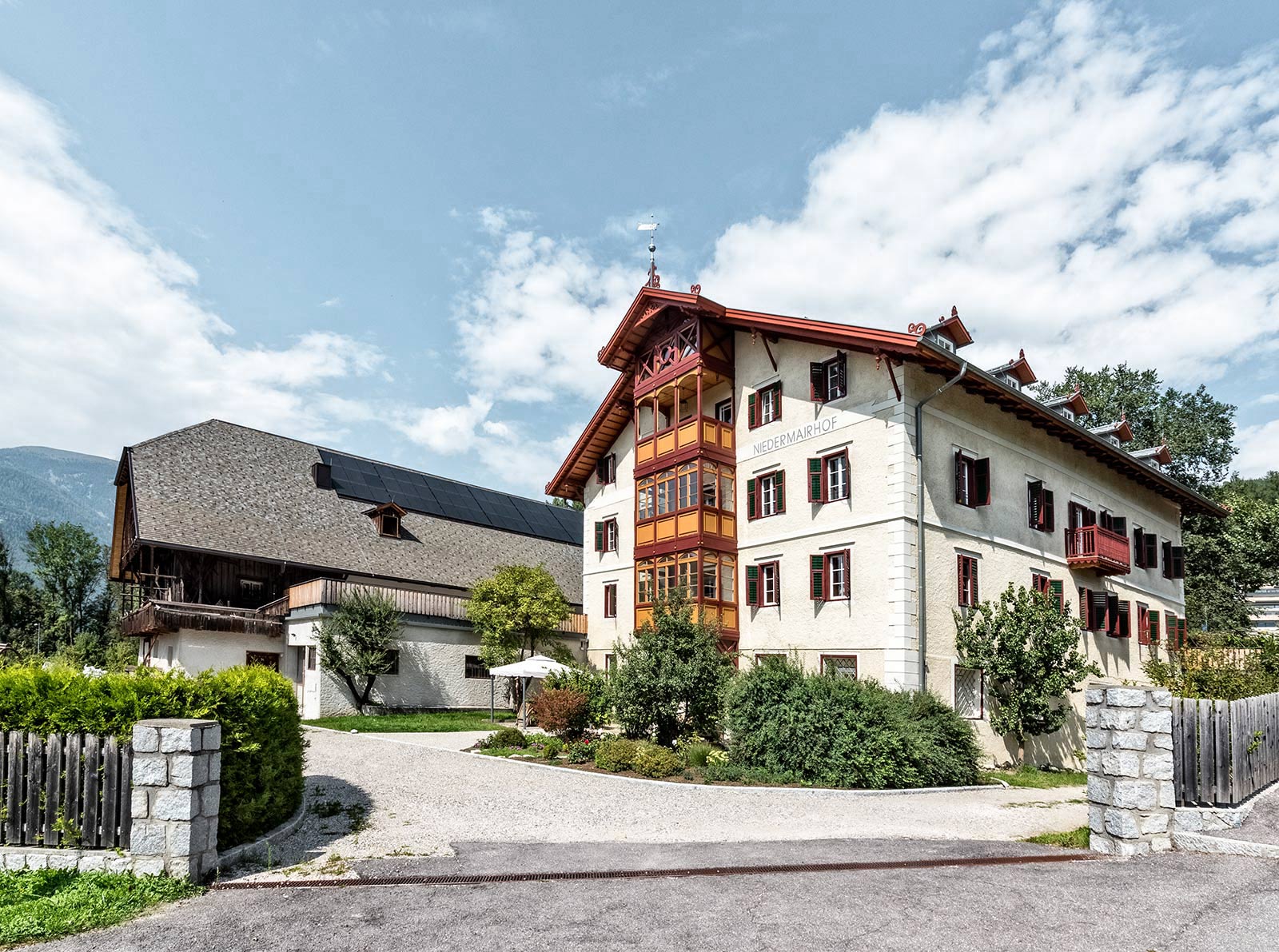 Niedermairhof
Very creative B&B just outside Bruneck in the famous Pustertal valley with eight beautiful, individual suites (between 38 and 51 square metres in size). Above all, the location is unique both in summer and winter here. Because the landmarks like the Drei Zinnen or the Lago di Braies are not far away and in winter the Kronplatz ski area is on the doorstep. Here are all the details.
Prices
Doubles from 220 Euro for two including breakfast.
Bookings & Contact
Niedermairhof
Herzog-Diet-Straße, 1
39031 Bruneck, Südtirol
Italy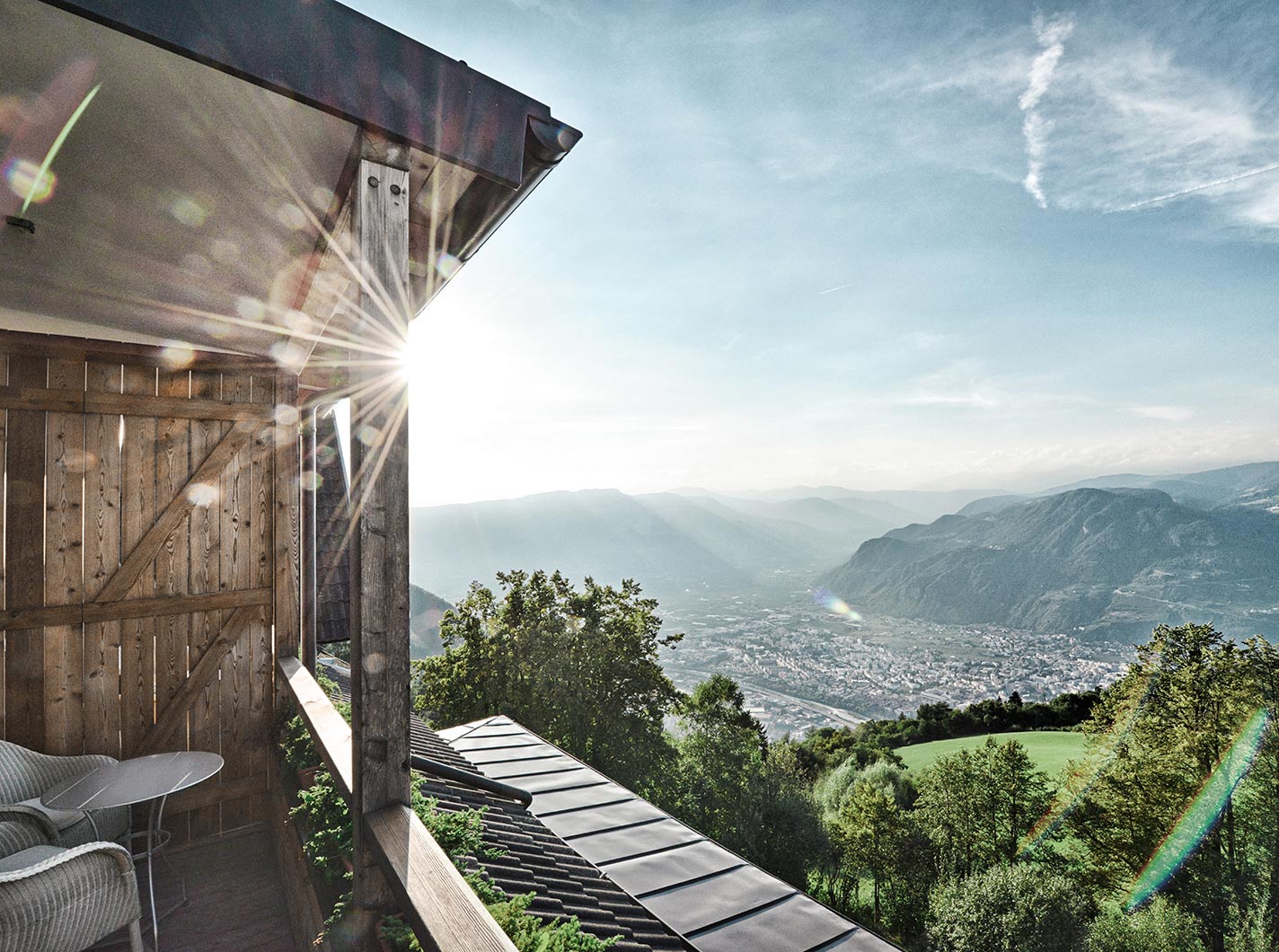 Gasthof Kohlern
Traditional inn at the top of a mountain with a view of Bolzano. The jewels here: Their own gourmet restaurant and heated outdoor swimming pool. During the day, guests hike or cycle directly from the house into the mountains, and in the evening they dine sumptuously, with Chef Josef choosing the right wine. The 16 rooms are also very cosy. All details can be found here.
Prices
In winter from 80€ per person, Summer from 90€ per person for bed and breakfast.
Contact
Gasthof Kohlern / Albergo Colle
Familie Schrott
Dorf Kohlern 11
South Tyrol / Italy
www.kohlern.com
info@hotelkohlern.com
2. Wellness Hotels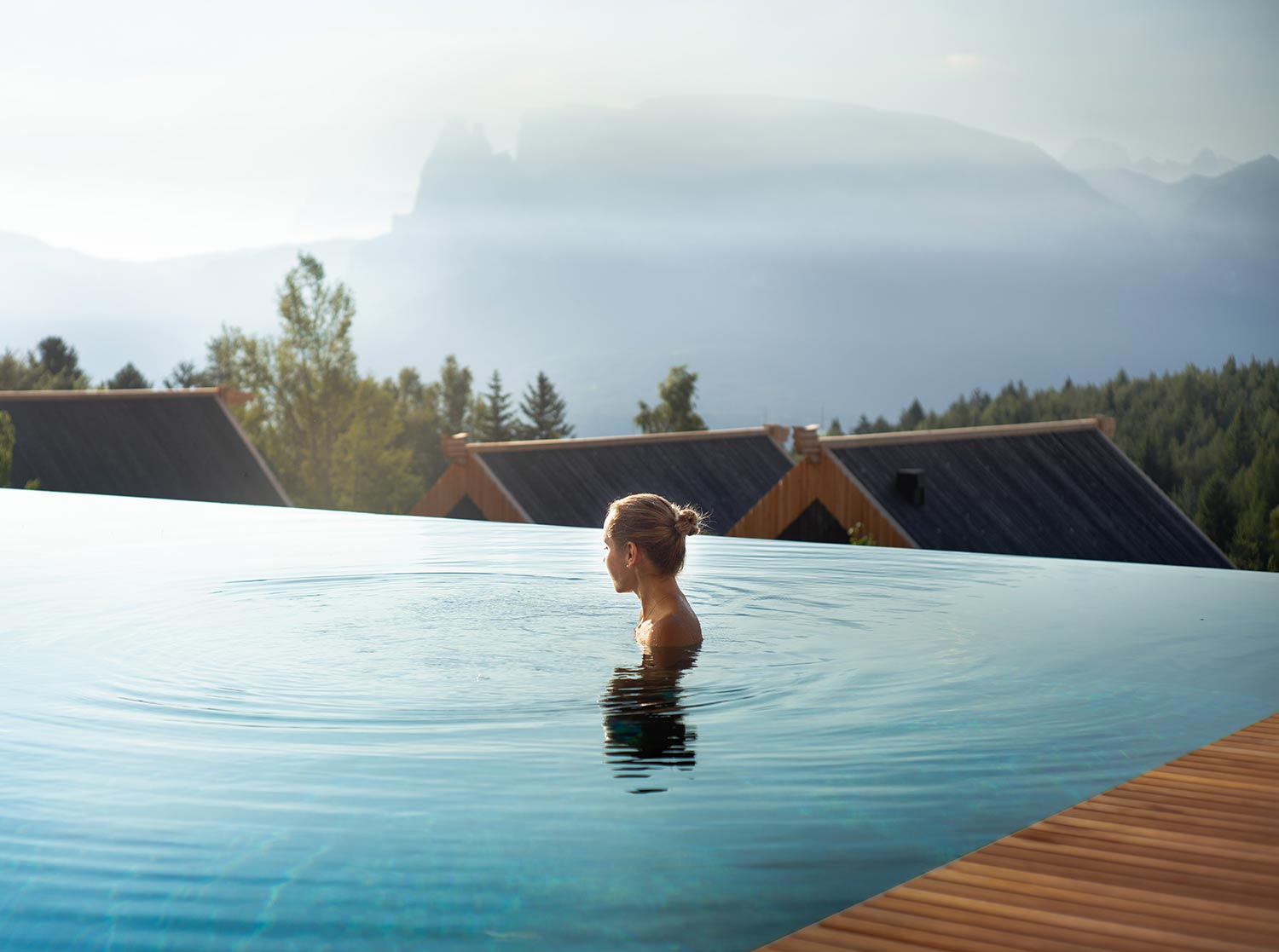 Adler Lodge Ritten
The luxurious Adler Lodge Ritten is located on the high plateau above Bolzano, with a wide view of the South Tyrolean mountains. The special thing about this lodge: you stay in small, individual huts similar to a chalet village, but with full board in the main house – all inclusive (even the wine is included here). Plus pool, saunas, steam bath and a very large selection of spa treatments. Here are all the details.
Price
From 311 Euros per person and night including all meals and drinks.
Booking & Contacts
Adler Lodge Ritten
Lichtenstern, 20
39054 Soprabolzano
South Tyrol  / Italy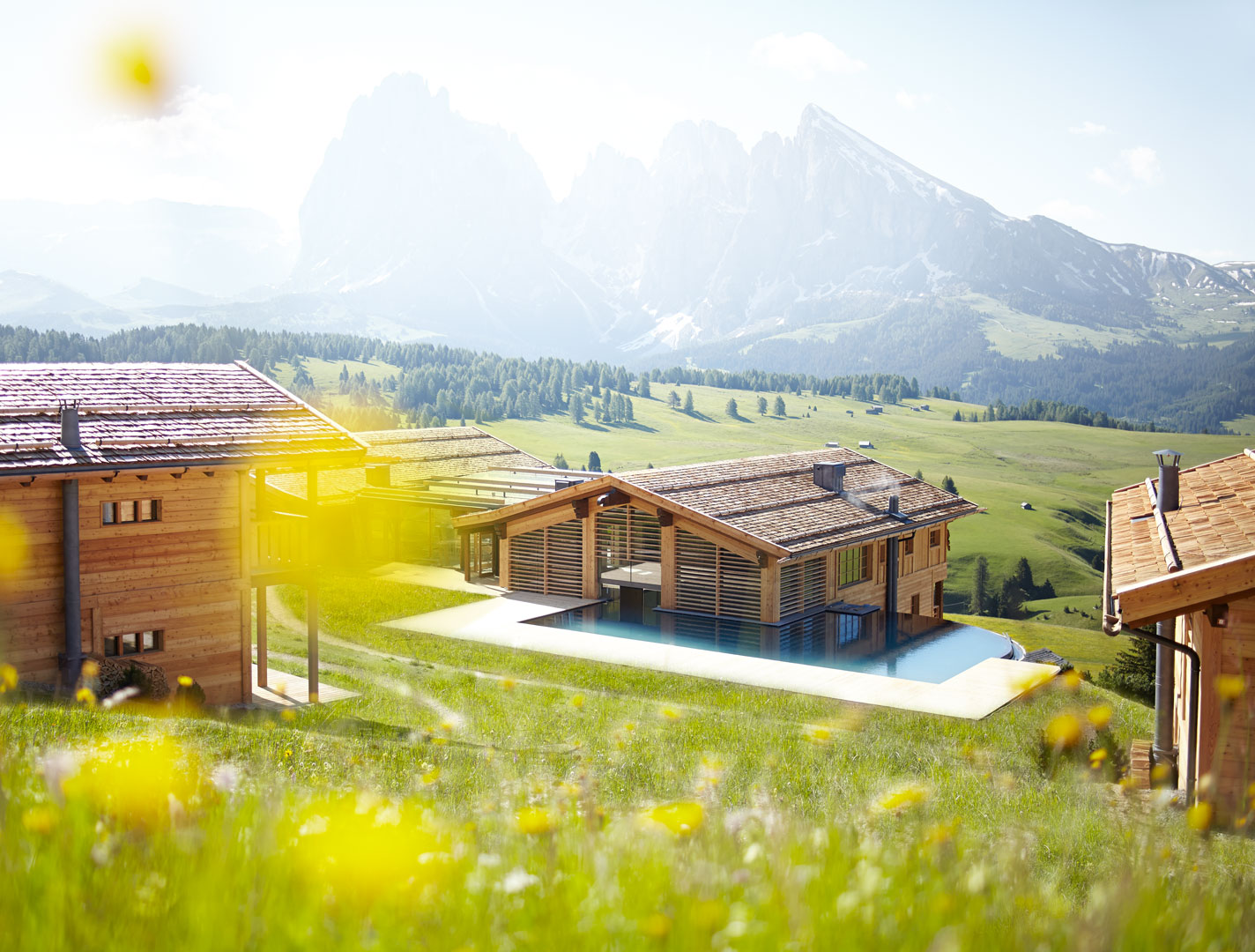 Adler Lodge Alpe
The even more popular sister of the Adler Lodge Ritten is spectacularly situated on the plateau of the Alpe di Siusi. Similar to the Adler Lodge Ritten, there is a huge wellness offer here and also a culinary all-inclusive pampering program. As the lodge is always very well booked, you have to book early to get the date you want. Find more details here.
Prices
From 303 euros per person including breakfast, lunch, afternoon- snack, dinner menu, wine and alcoholic drinks, mini bar and outdoor program – all inclusive.
Booking & contact
ADLER Lodge ALPE
Seiser Alm
South Tyrol / Italy
Miramonti Boutique Hotel
Probably the best address for wellness & design lovers. Carmen & Klaus Alber have created a true hideaway on a hillside above Merano. There is a now already famous infinity pool with views of the Merano mountains, a Japanese onsen pool, very stylish spa rooms, gym, yoga facilities and a gourmet restaurant. More details are here.
Prices
Double room in the new Owner`s House with breakfast from 118 euros per person. Current offers can be found here here.
Contact
MIRAMONTI Boutique Hotel
St. Kathreinstraße 14
39010 Hafling / Meran
Bozen, Italy
www.hotel-miramonti.com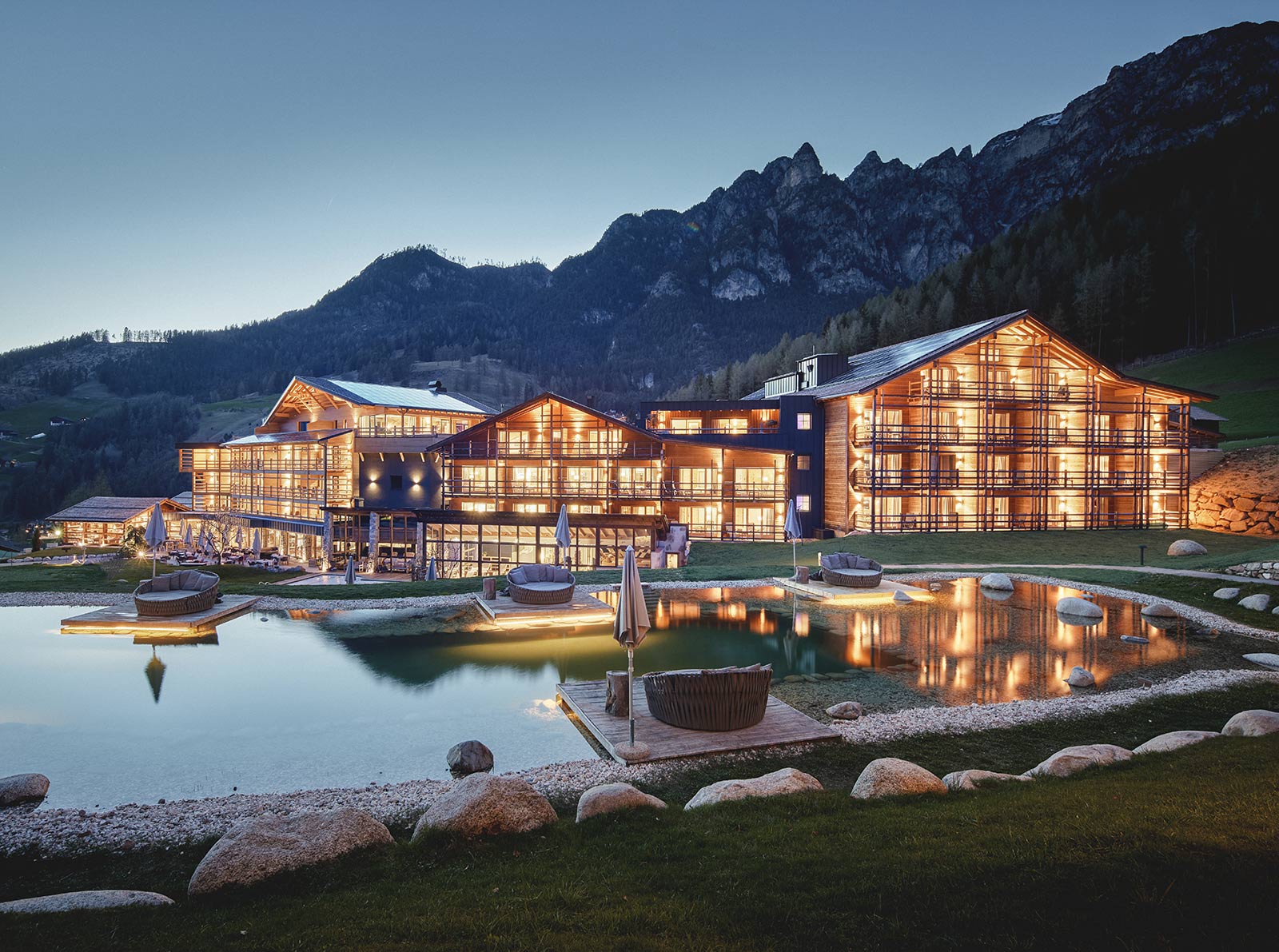 Cyprianerhof
Very special place for hiking fans situated below the Rosengarten with direct access to one of the most beautiful mountain landscapes in South Tyrol. In addition to the natural bathing lake, there is an outdoor swimming pool, spa, saunas and treatment rooms for all kinds of treatments. Local guides take guests on mountain tours during the day. In winter you can start into the skiing area almost from the house. More details? Here you go.
Prices
Doubles including breakfast and dinner menu from 132 euros per person.
Contact
Cyprianerhof Dolomit Resort
The Damian Family
39050 Tiers am Rosengarten
South Tyrol / Italy
Website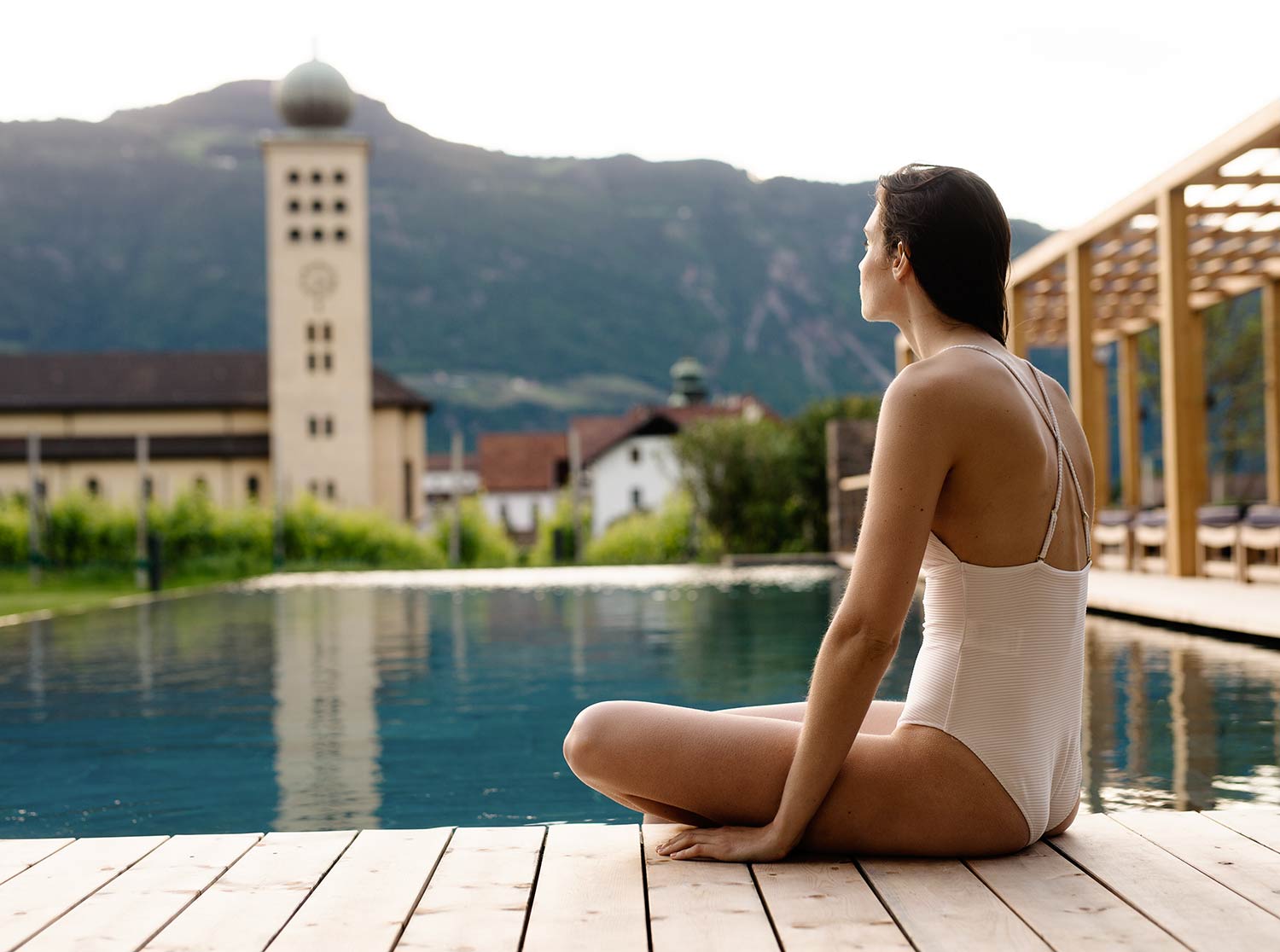 Schwarzschmied
The Schwarzschmied is part of the Villa Arnica and 1477 Reichhalter group and was the first hotel of the owner family. There are 66 stylish rooms, a large outdoor pool, indoor pool, gourmet restaurant with very healthy, sustainable cuisine and a cool atmosphere. And: The Schwarzschmied traditionally hosts many yoga retreats throughout the year. They are highly recommended. More information? Here you are.
Prices
Doubles from 220 euro per room including breakfast.
contacts
Schwarzschmied
Schmiedgasse 6
39011 Lana
South Tyrol / Italy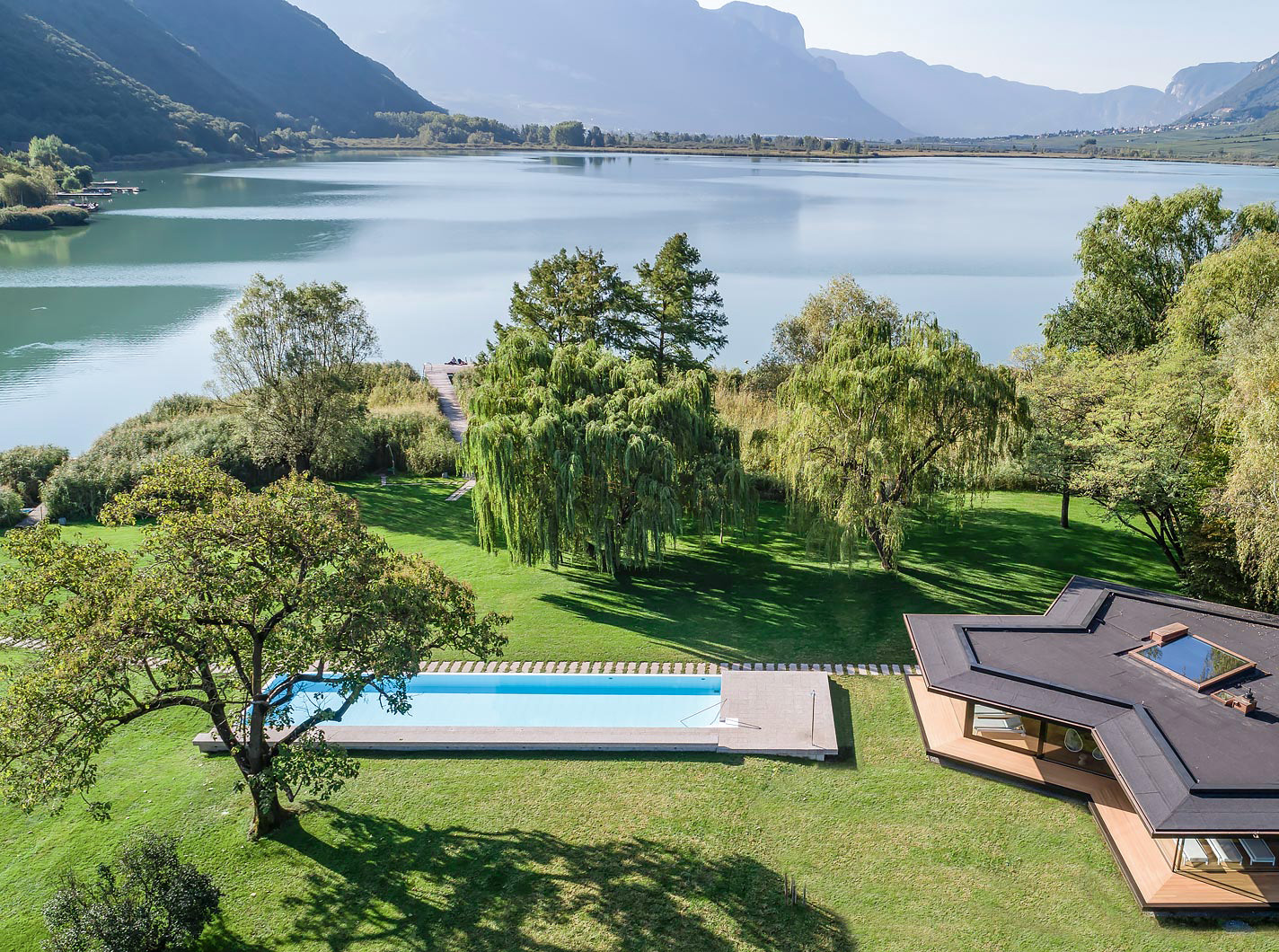 Seehotel Ambach
If you love to swim in a lake, you must travel to the Seehotel Ambach. The hotel is located directly on Lake Kaltern, surrounded by apple orchards and vineyards. The rooms here are small, but all have a view of the sun and the lake. In addition, there is a new, modern wellness area in the garden with pool and sauna and a restaurant where you are served a grand dinner in the evening. Here are some more details.
Prices
Double room with breakfast and dinner from 114 euros per person – in high season rather 127 euros.
Booking & contact
Seehotel Ambach
Klughammer 3
39052 Caldaro
BZ, Italy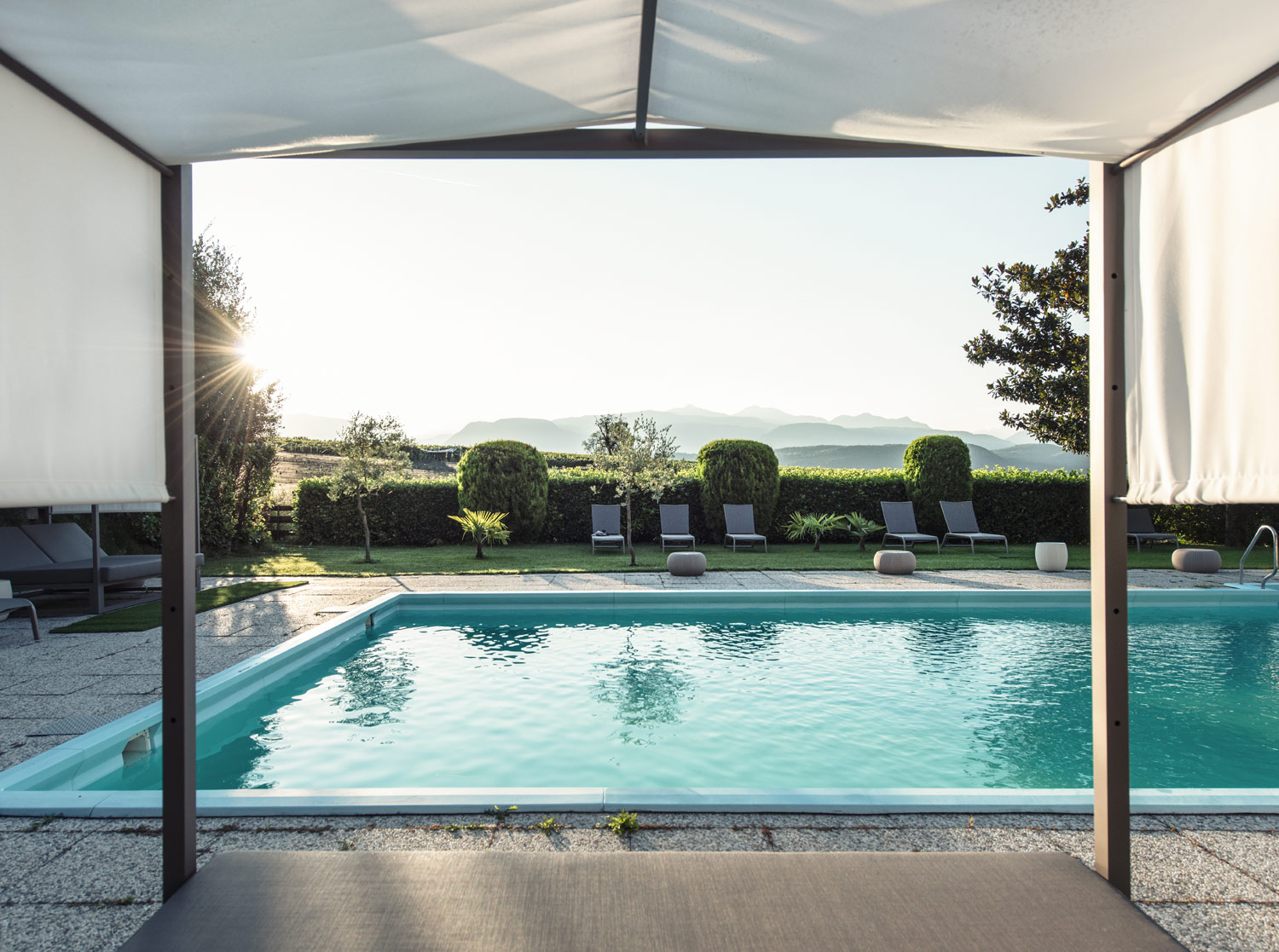 Das Wanda
Beautiful 12-room gem on a B&B basis. Das Wanda sits in a dream location above Lago di Caldaro and not far from the historic town of Kaltern. The Wanda boasts a large outdoor pool and a small heated indoor pool, plus a beautiful sauna and steam bath plus relaxation room, perfect for relaxing, even in low season. Here is the full Wanda story.
Prices
Double room from 110 euros per person. The most beautiful rooms, the "South-East-Suites" (see photo) cost 155 euros per person including breakfast.
Contact
Das Wanda
12 Suites & Breakfast
Garnellenweg 18
39052 Kaltern, Bozen
South Tyrol / Italy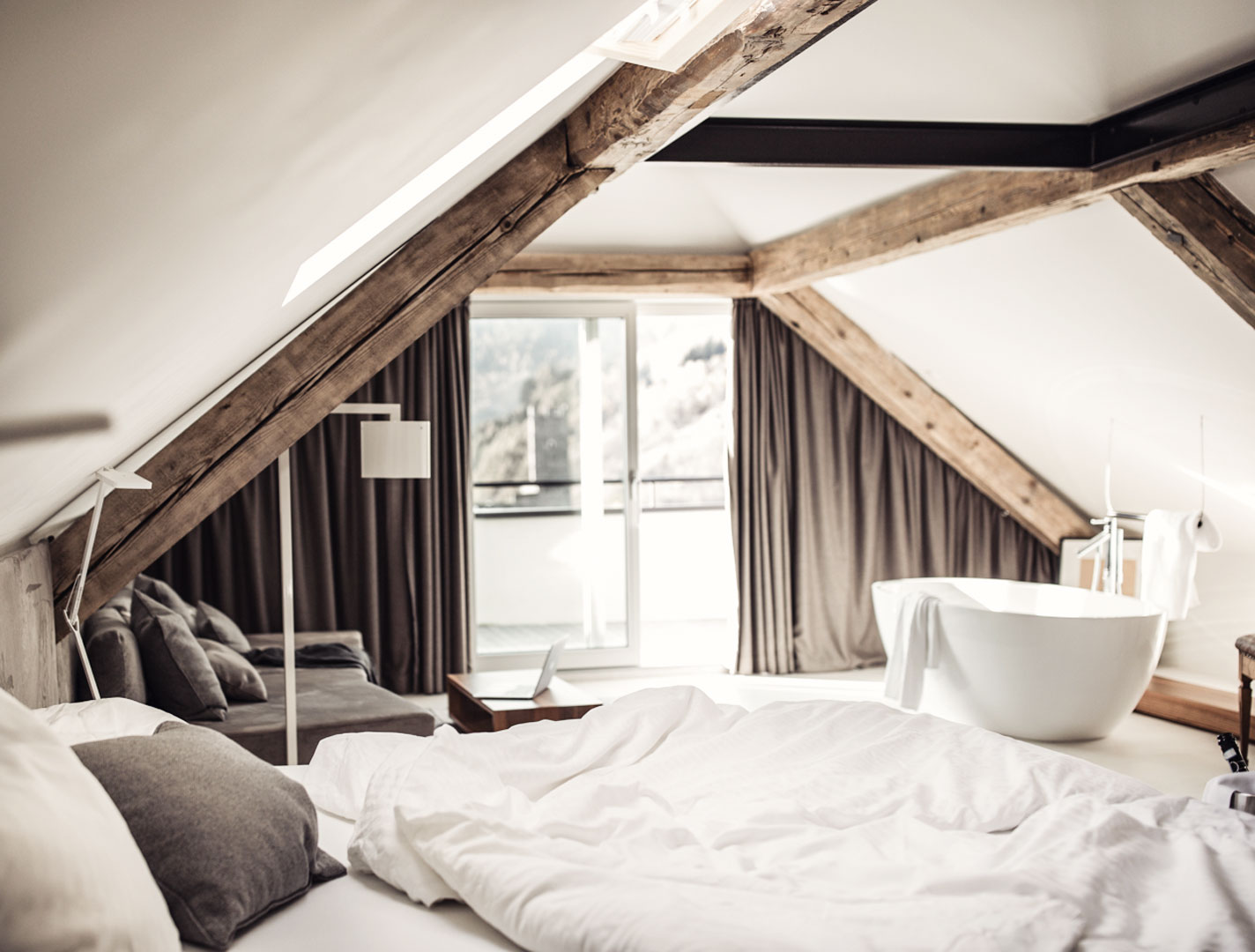 Weisses Kreuz
Excellent wellness hotel with gourmet catering in the middle of a typical hidden Vinschgau village, a bit away from the South Tyrolean hustle and bustle. Since June 2022, the Hotel Weisses Kreuz Burgeis also consists of a new spa area with more treatment options, a larger pool and yoga room. More details can be found here.
Prices
Double rooms around 175 euros per person including breakfast and evening meal.
Booking & Contact
Hotel Weisses Kreuz
Familie Theiner
Burgeis 82
I-39024 Burgeis/Mals
Tel. +39 0473 831307
info@weisseskreuz.it
www.weisseskreuz.it
3. Perfect for kids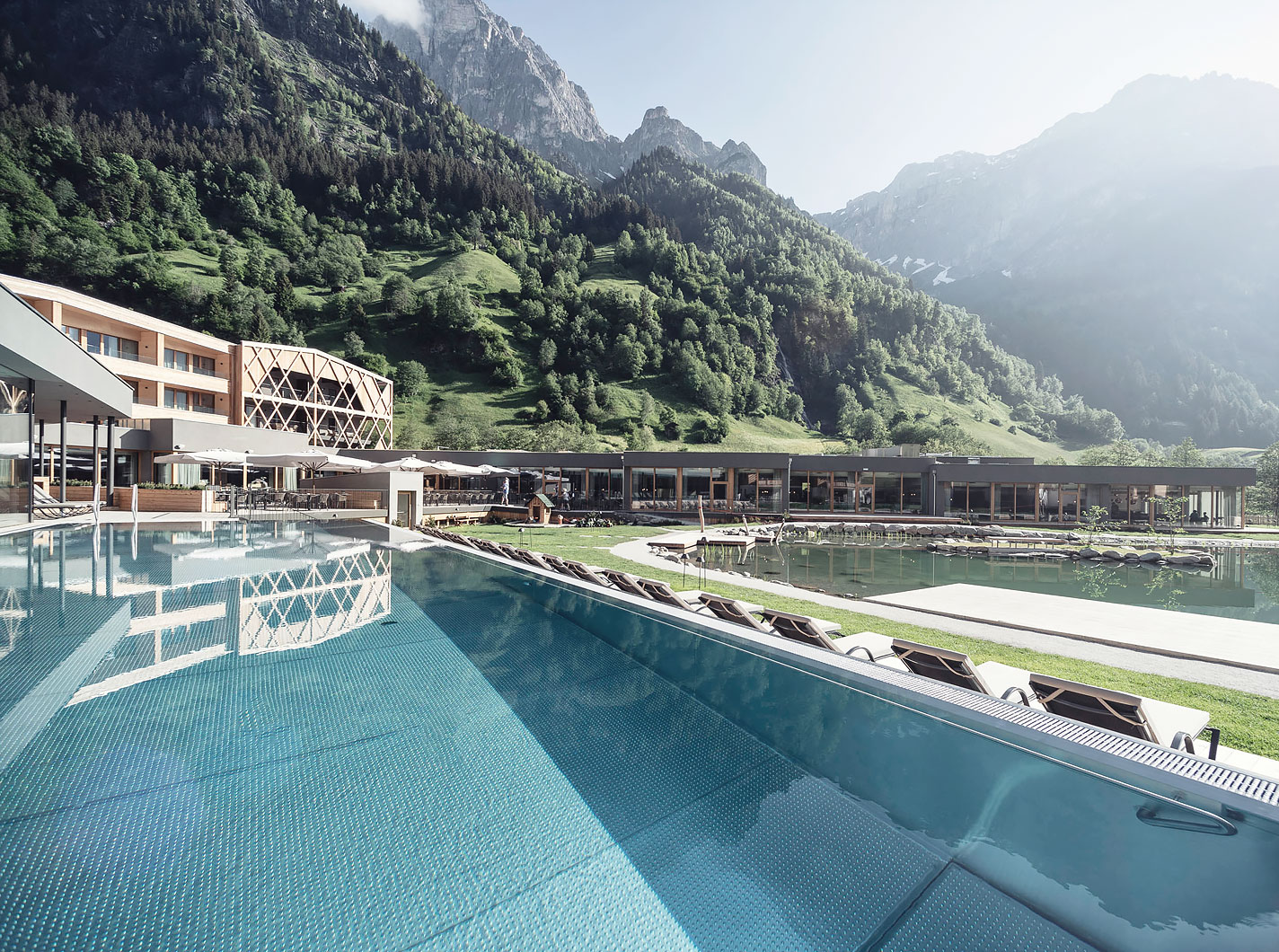 Feuerstein Family Resort
In the very north of South Tyrol facing the Austrian border at the Brenner pass, you can find the dream hotel for all children (Age three to 14). There are water slides, hay barns to jump into, dress-up rooms, game rooms, childcare, a brand new indoor riding arena and even a gym where you can play football (or basketball?). Of course, parents will also be catered for, especially in terms of culinary delights. All the info is here.
Price
Doubles with meals (breakfast, light lunch and dinner) from 197 Euros per person.
Booking & Contacts
Feuerstein Nature Family Resort
Pflersch 185
39041 Brenner
South Tyrol / Italy
info@feuerstein.info
www.feuerstein.info
©Pretty Hotels