Where are we? 
In Ahrntal, a region that has been kept in its natural state of beauty in the north of South Tyrol. From Bruneck (ski-region Kronplatz) you drive for half an hour in a north-easterly direction – if it wasn't for the massive Großvenediger, you would end up in Austria. Buehelwirt lies in the hamlet of San Giacomo, directly on an elevation called Buehel, to be exact. 
The new building
Buehelwirt in San Giacomo is something of a traditional guesthouse. Before the renovation took place it looked, from the outside, just like any other guesthouse in the area, in which the locals went to drink a coffee after attending mass. When the granddaughter Michaela and her husband Matthias took over the place, they dreamt of an extension with generous rooms, which would provide a wonderful view to the pristine valley and soaring mountains. They bought the parcel of land below the house and had a friend draw up some blueprints. He is a well-known architect in South Tyrol.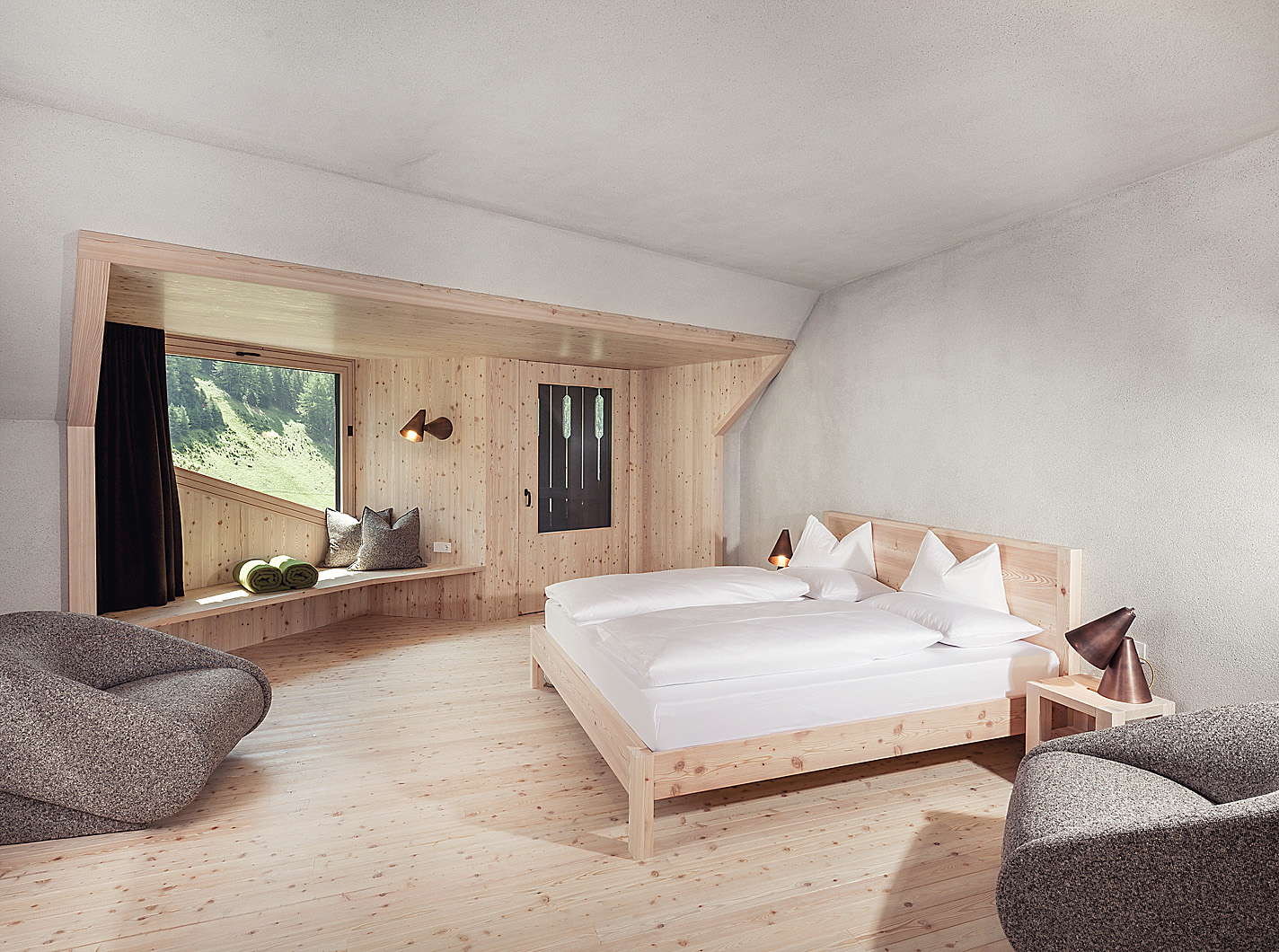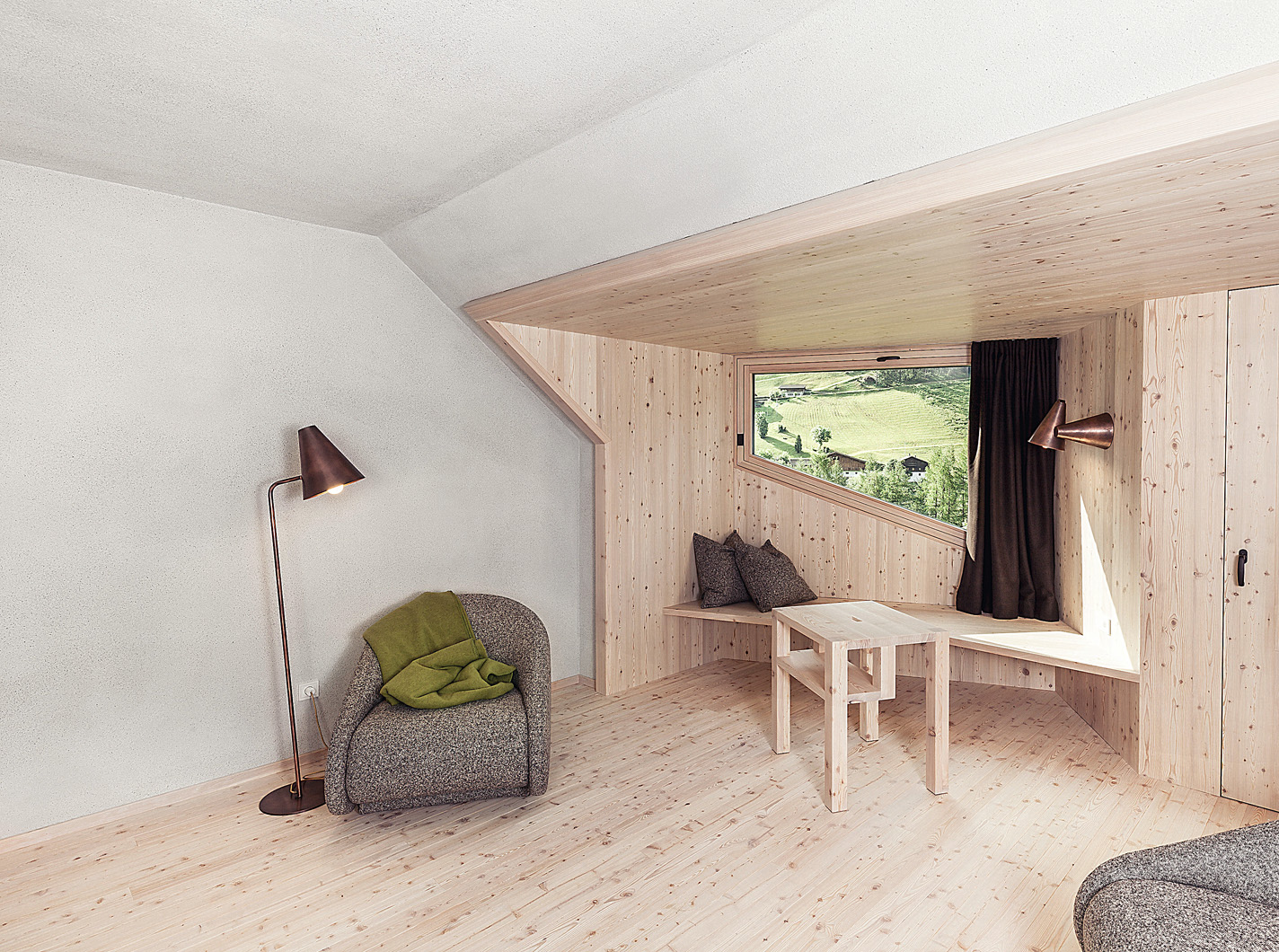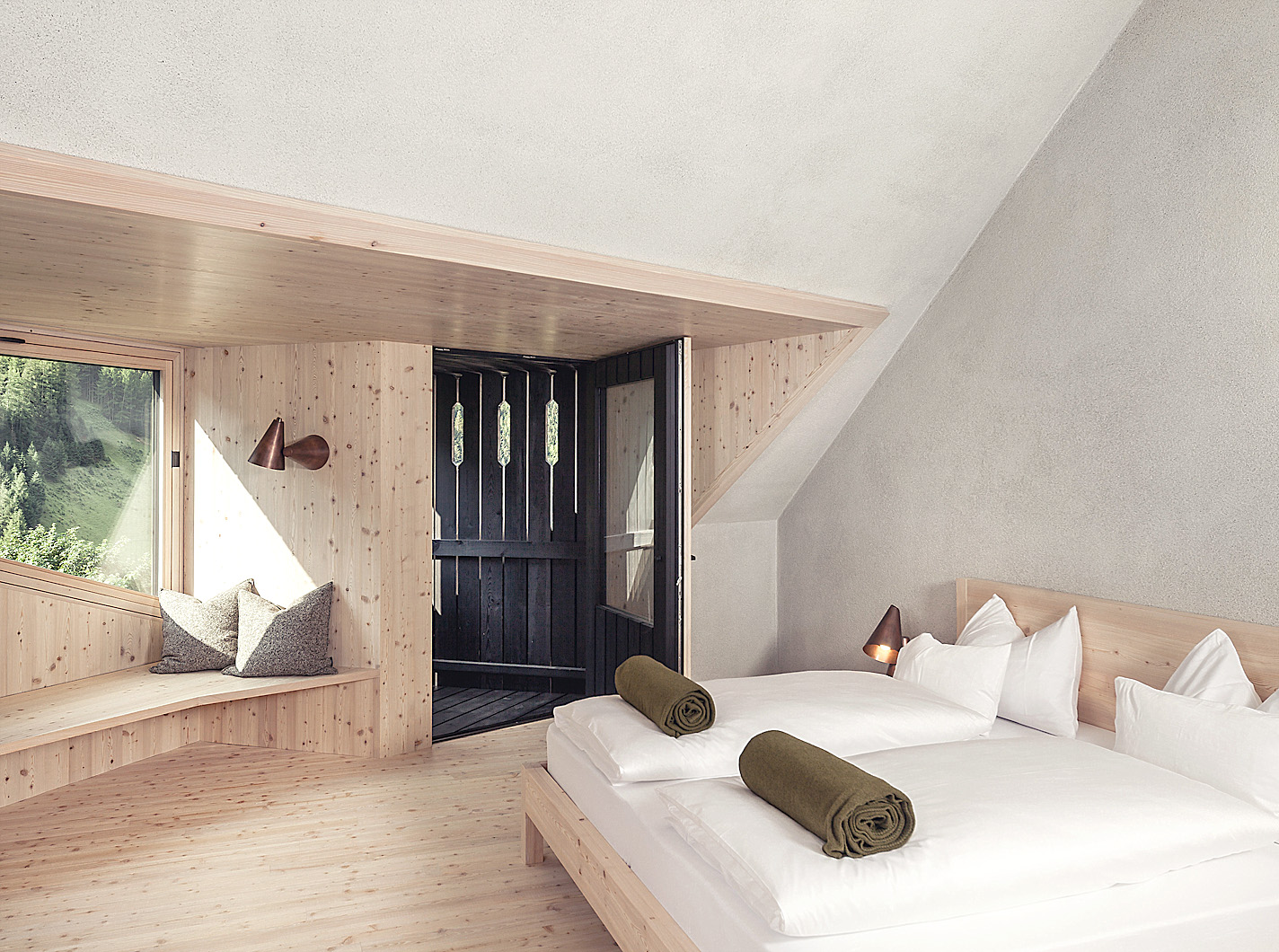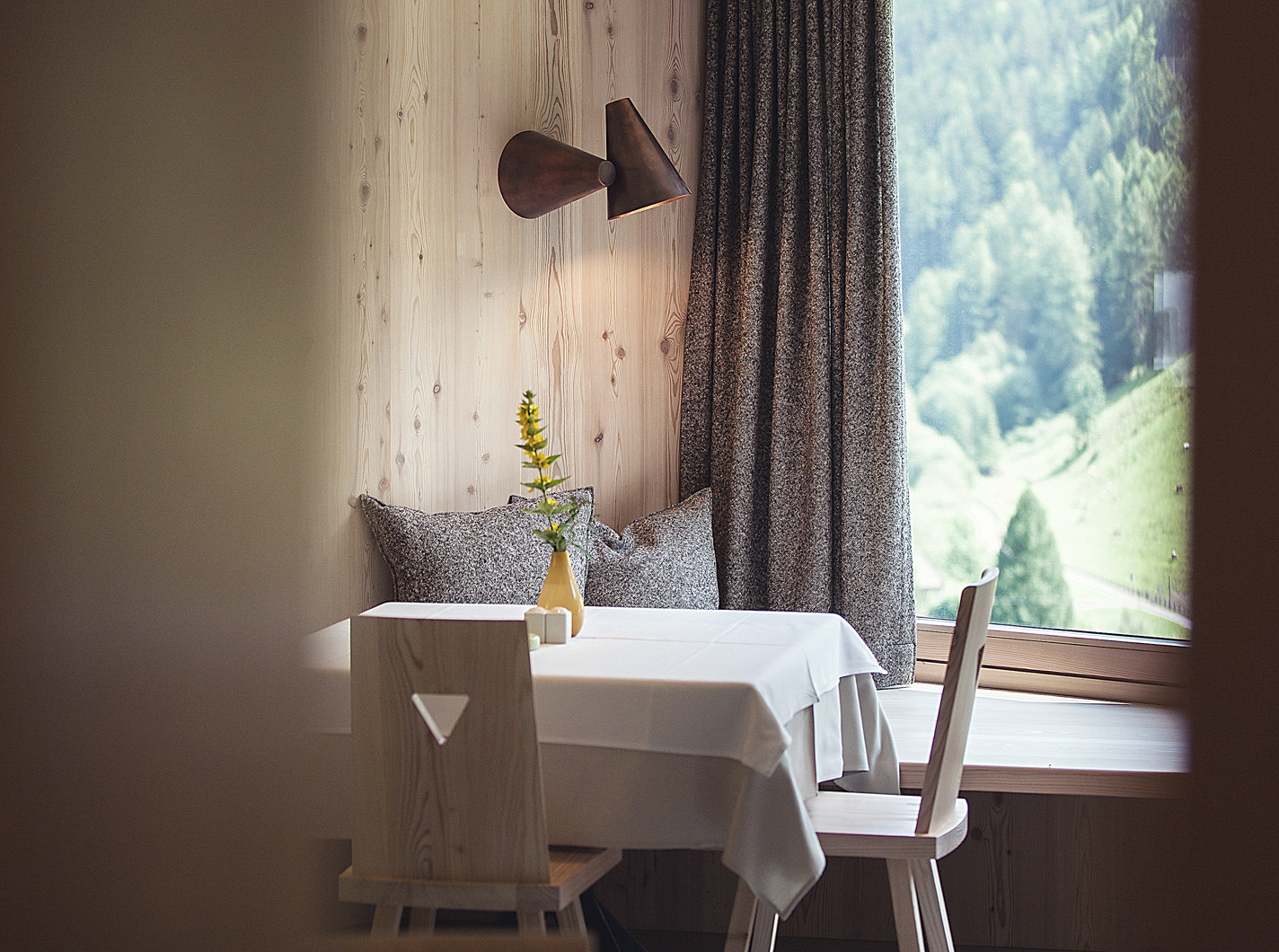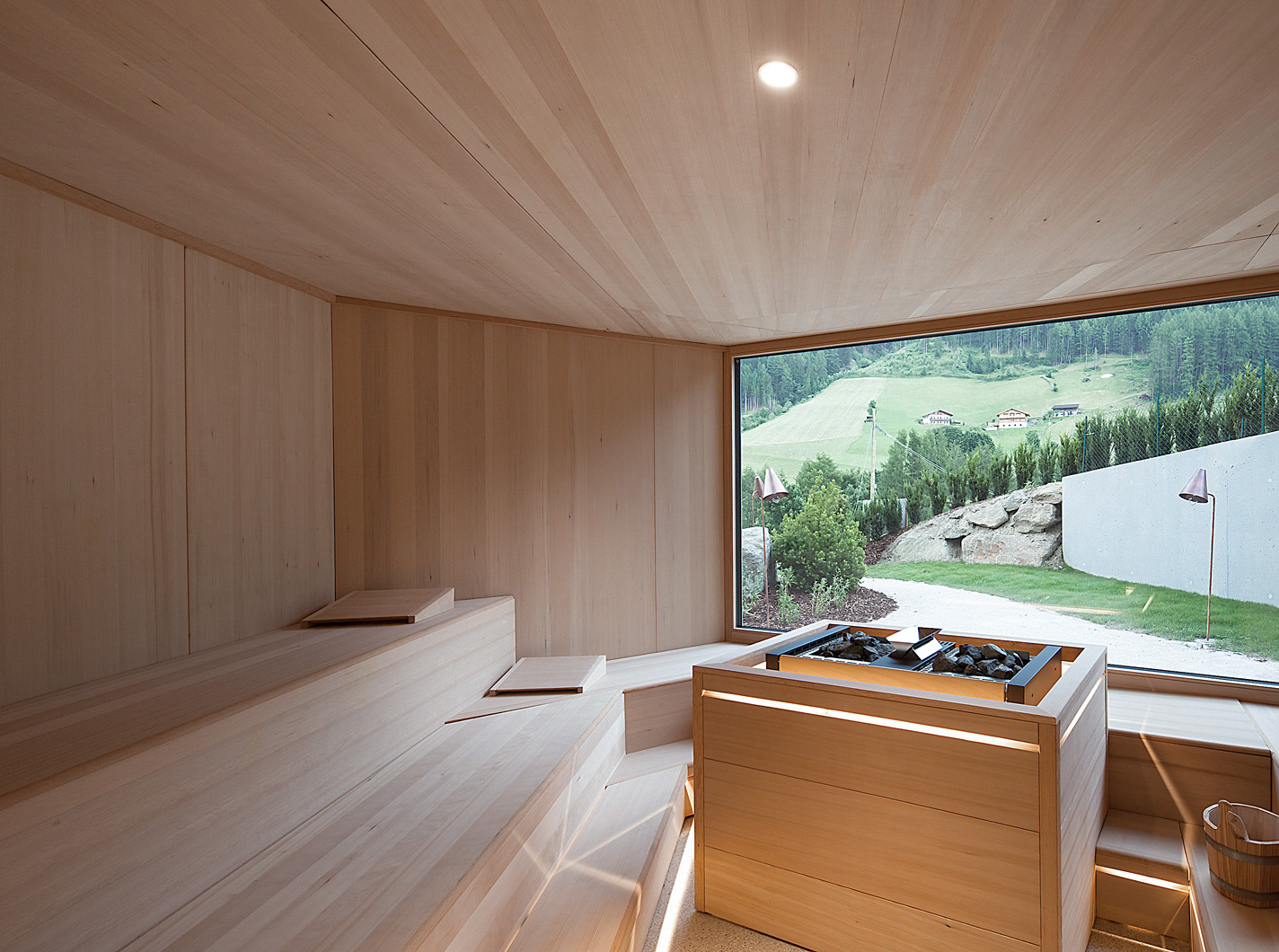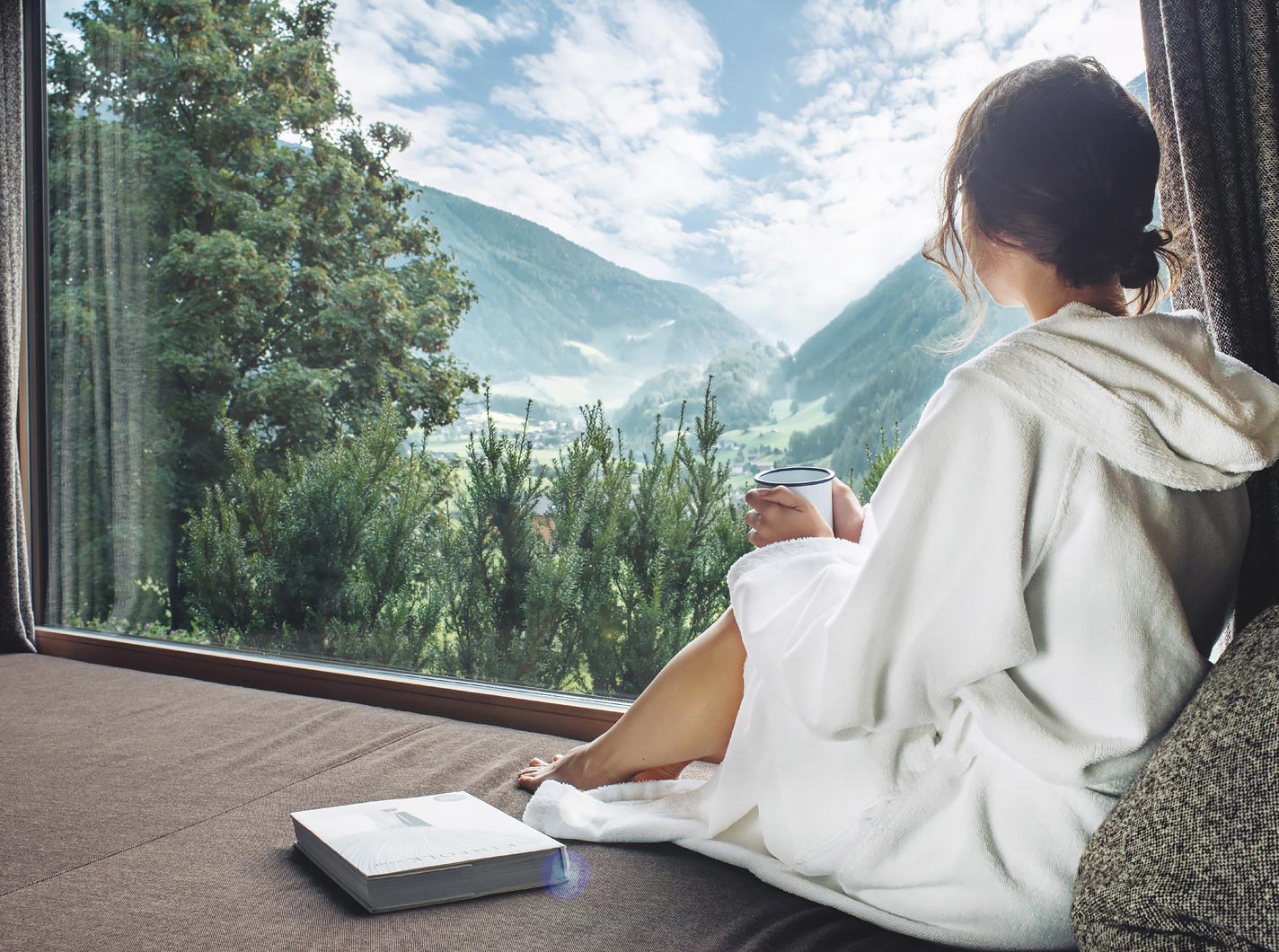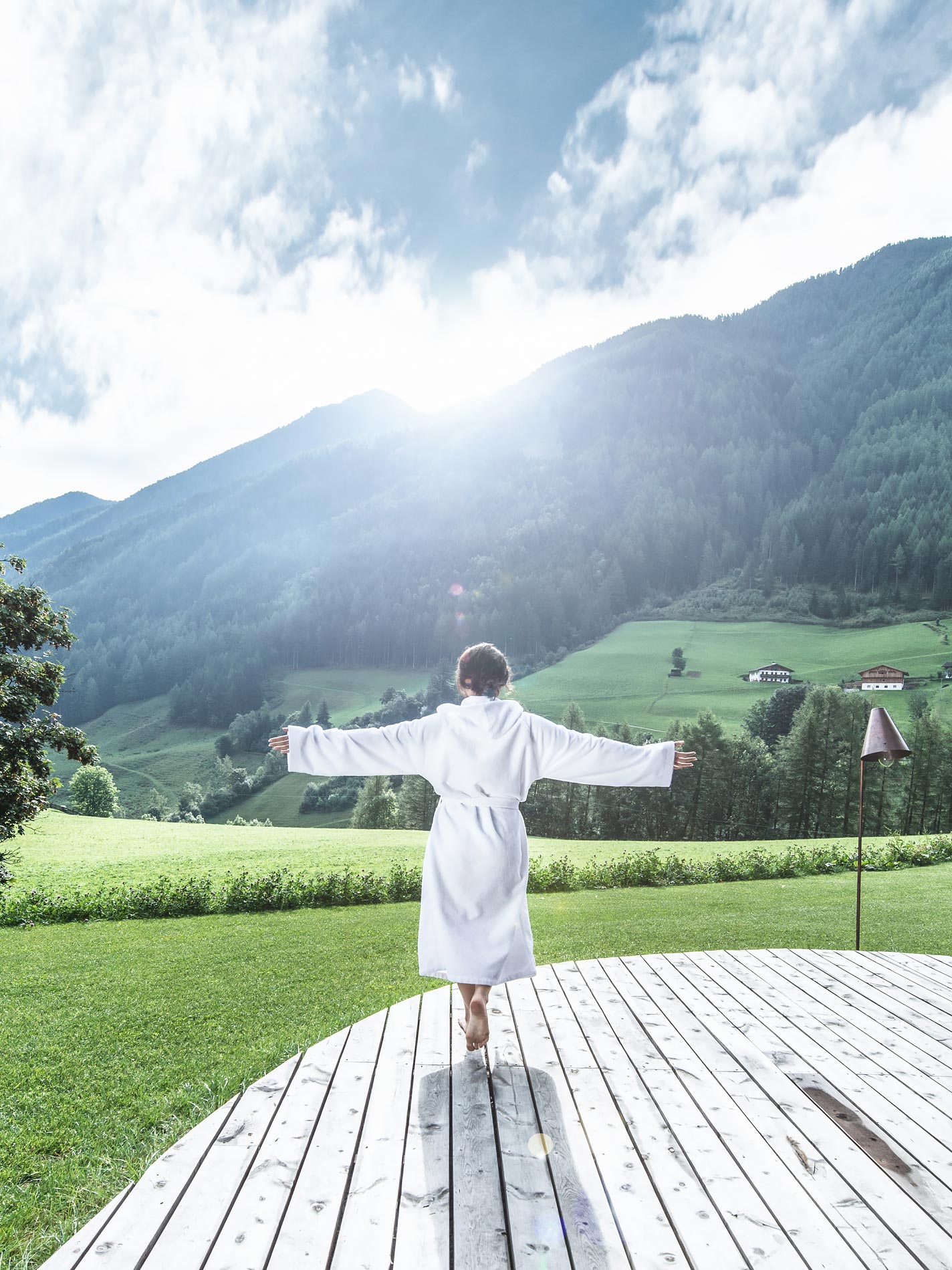 Armin Pedevilla and his brother Alex went on to create a spectacular extension with 20 rooms, a very open, but cosy restaurant and a small wellness area with chill-out room and sauna on the ground floor. The new Bushel was opened in June 2017.
The rooms
All the rooms are not only very bright, but also very cosy. This is really quite astounding, when you consider that the rooms are furnished to the minimum and even the bathrooms are only finished in modern grout. It's certainly a work of art and a great achievement  that although bare, these rooms immediately radiate a certain warmth and cosiness.. We also find the comfortable chairs by Prostoria very positive, which can also easily be turned into a bed within a matter of seconds.
The kitchen
Buehelwirt places the emphasis on tradition in its restaurant, but still understands that you might want to have a light meal in the evening. On the whole, a very congenial mixture.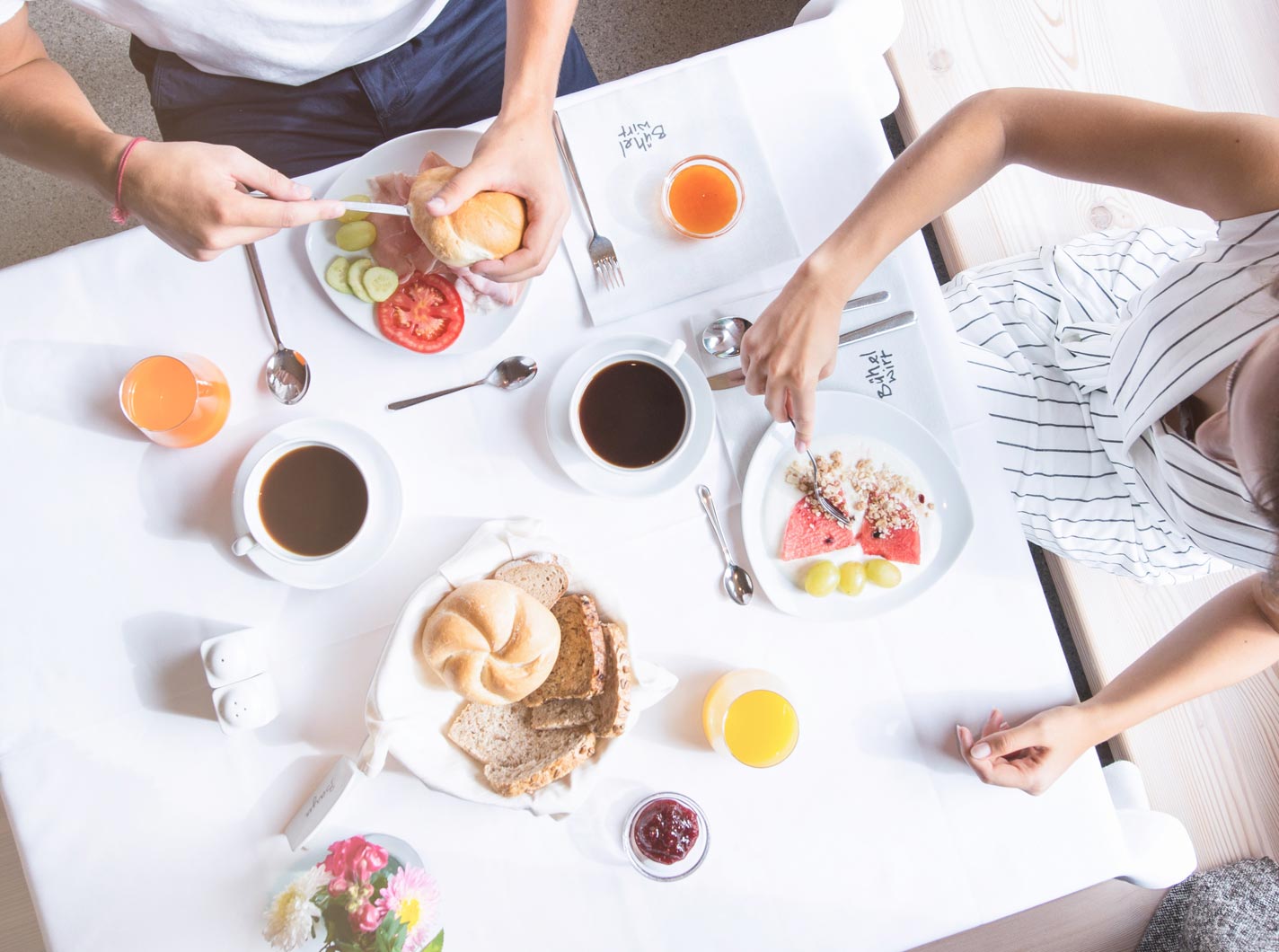 Large plus
In the restaurant there is – very strategically placed – a children's play-corner encompassed with glass. Parents can dine in piece here, while the kids don't take the restaurant apart, but rather the play-corner.
Ideal for
If there was such a thing as a blueprint guest for Bühelwirt: A young family with one or two kids, who don't want a lot of fuss, but instead want to have a relaxing holiday at the the foot of the mountain in the Alps of South Tyrol.
Prices
Double rooms available from 89 euros per person with half board. Complete price list with overview available here.
Booking & Contacts
Buehelwirt
The Haller Family
Am Bühel 30
39030 Ahrntal
Bozen, Italy
Tel: +39 0474 650309
Web: www.buehelwirt.com
E-Mail: info@buehelwirt.com