Das Wanda, South Tyrol / Italy
A girl from South Tyrol dreamt of her own hideaway in her homeland at Kalterer See and transformed a dilapidated guesthouse into a real Pretty Hotel. We checked in for a weekend and found a second home from home.
First a little geography: Lake Kaltern lies south of Bolzano, in the Italian mountain beauty of South Tyrol. The special thing about this village is the divine bathing lake, which is located idyllically between a few vineyards and is still left to exist in peace, untouched by mass tourism. Just above, and outside the village you turn off from the wine route into the small hideaway "Das Wanda". And even the first few seconds take you by surprise: a young man greets the guests, asks if you would like something to drink, for example a cold glass of the region's wine. He invites you to the lounge or the terrace where the sun reflects off your glass. You take a sip, have a look in the South Tyrolean mountain world and while the young boss – Verena – joins you and tells you a few details regarding the property and rooms, you immediately feel comfortable and enter relaxed into your holiday.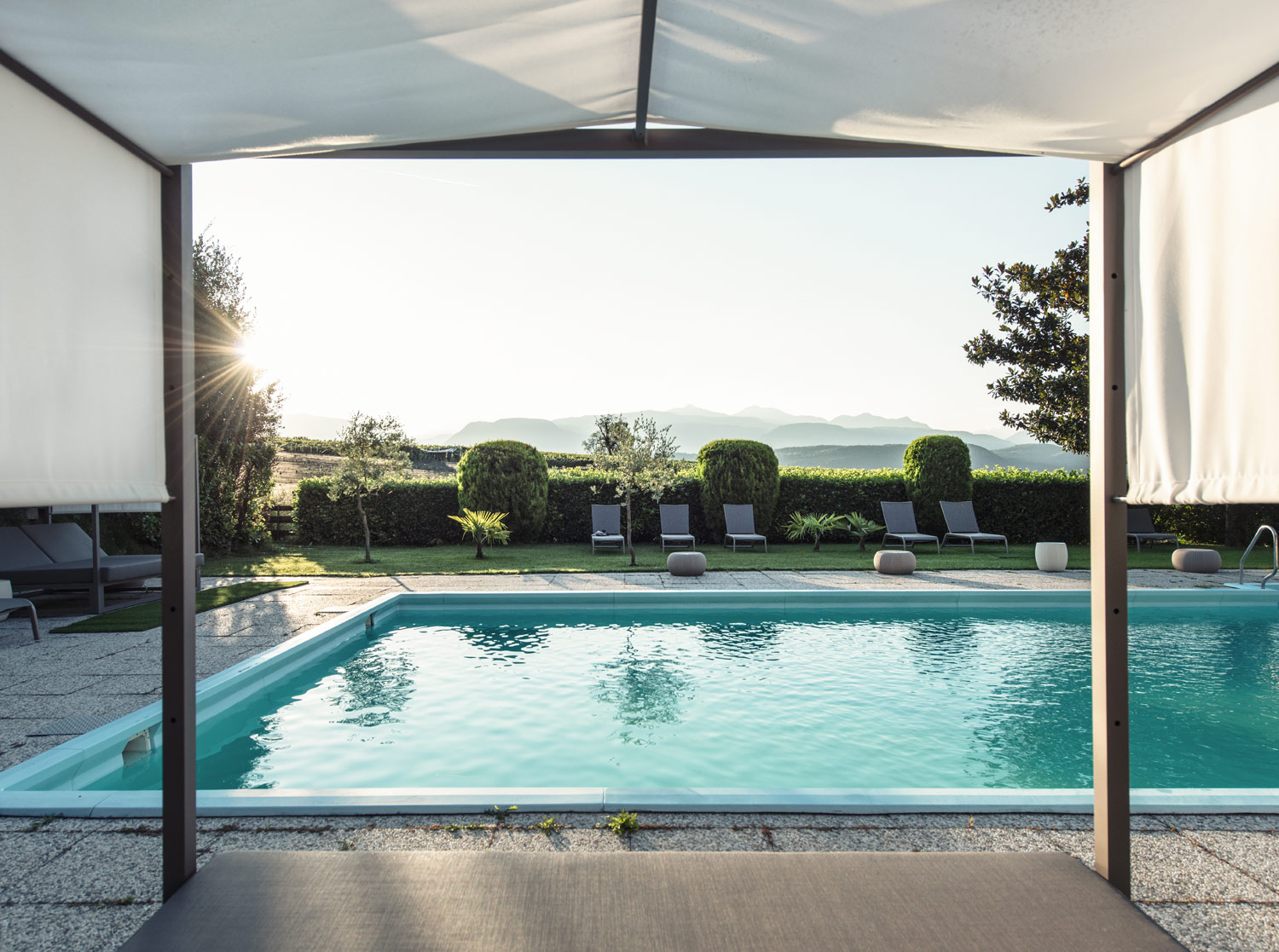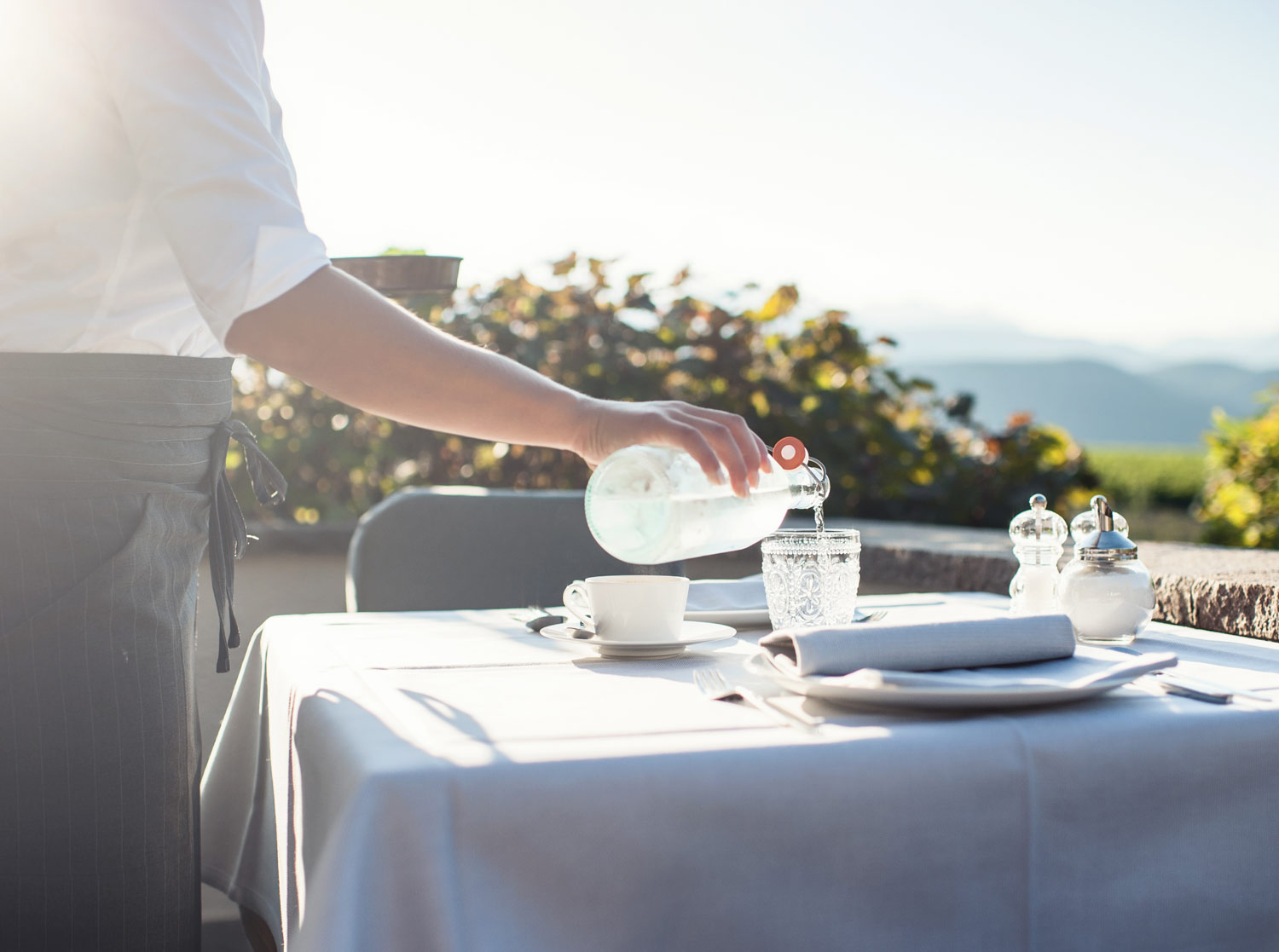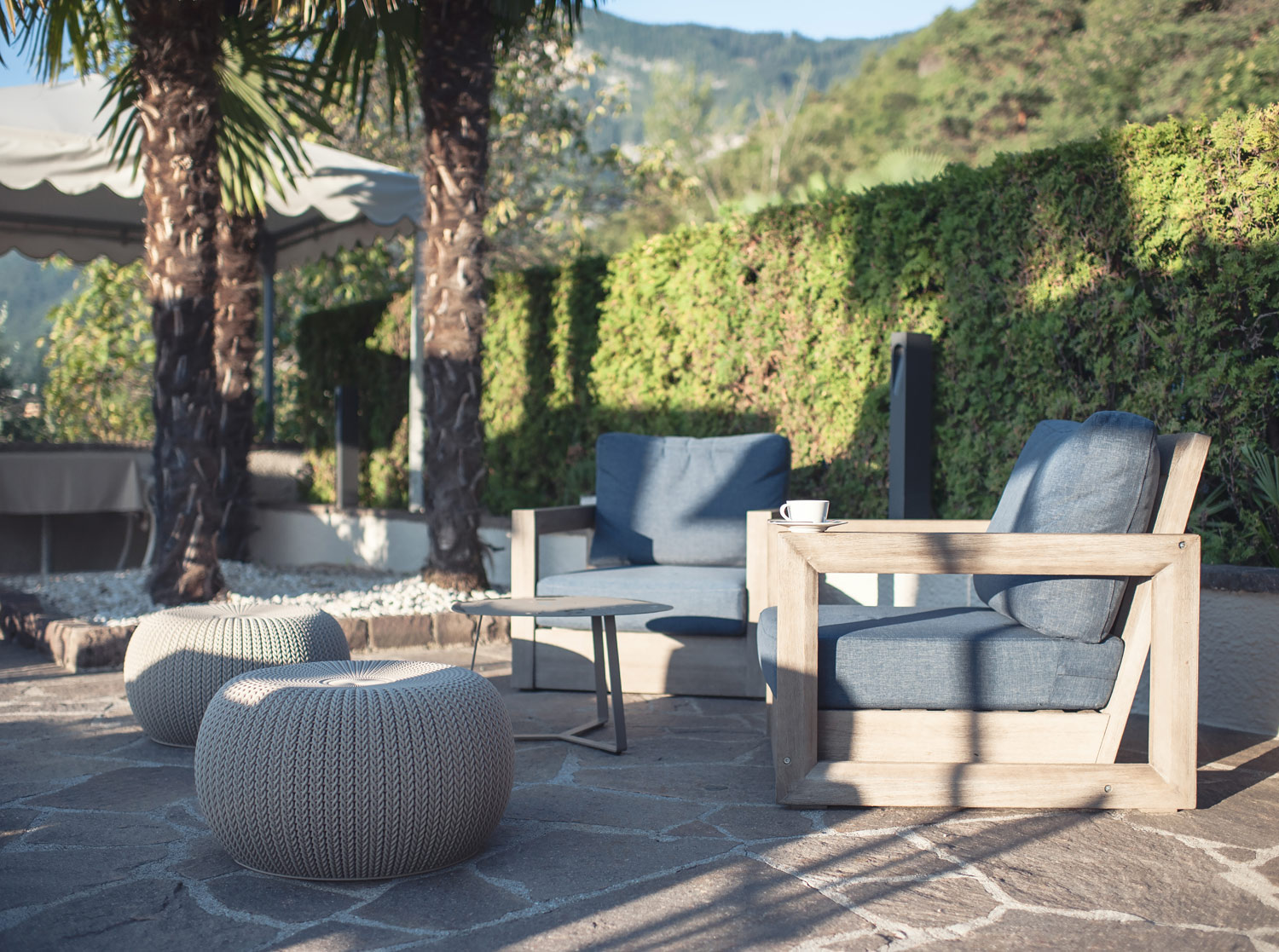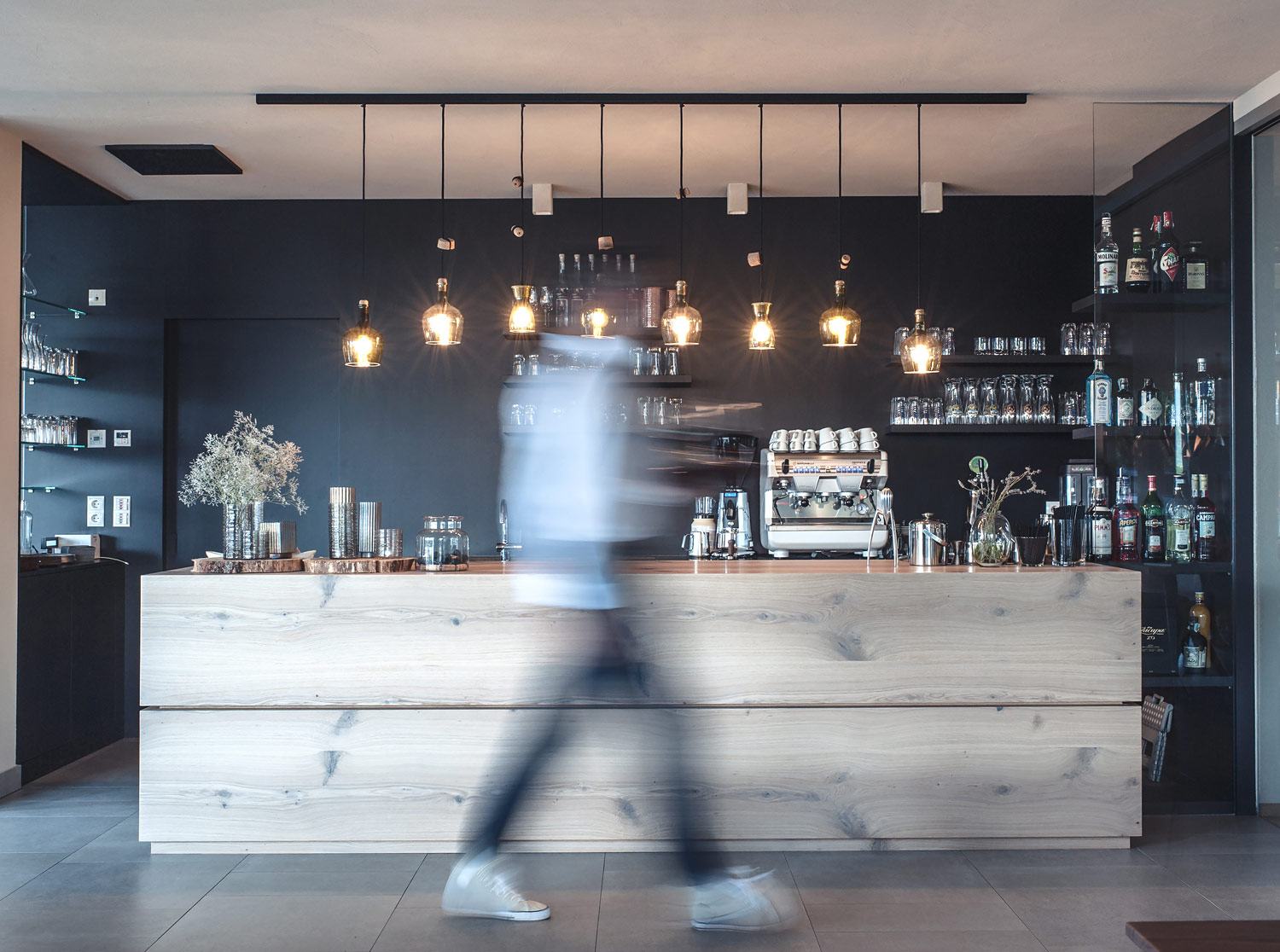 The Hotel
"The Wanda" used to be a typical old school guesthouse, with strange rooms and a peculiar bar. Verena and her family, who own a hotel a few hundred metres away, gut the thing completely and turned it into a real "feel good place". On the ground floor there is a wonderful lounge and bar, in the basement you find a completely new wellness area and on top twelve modestly designed suites.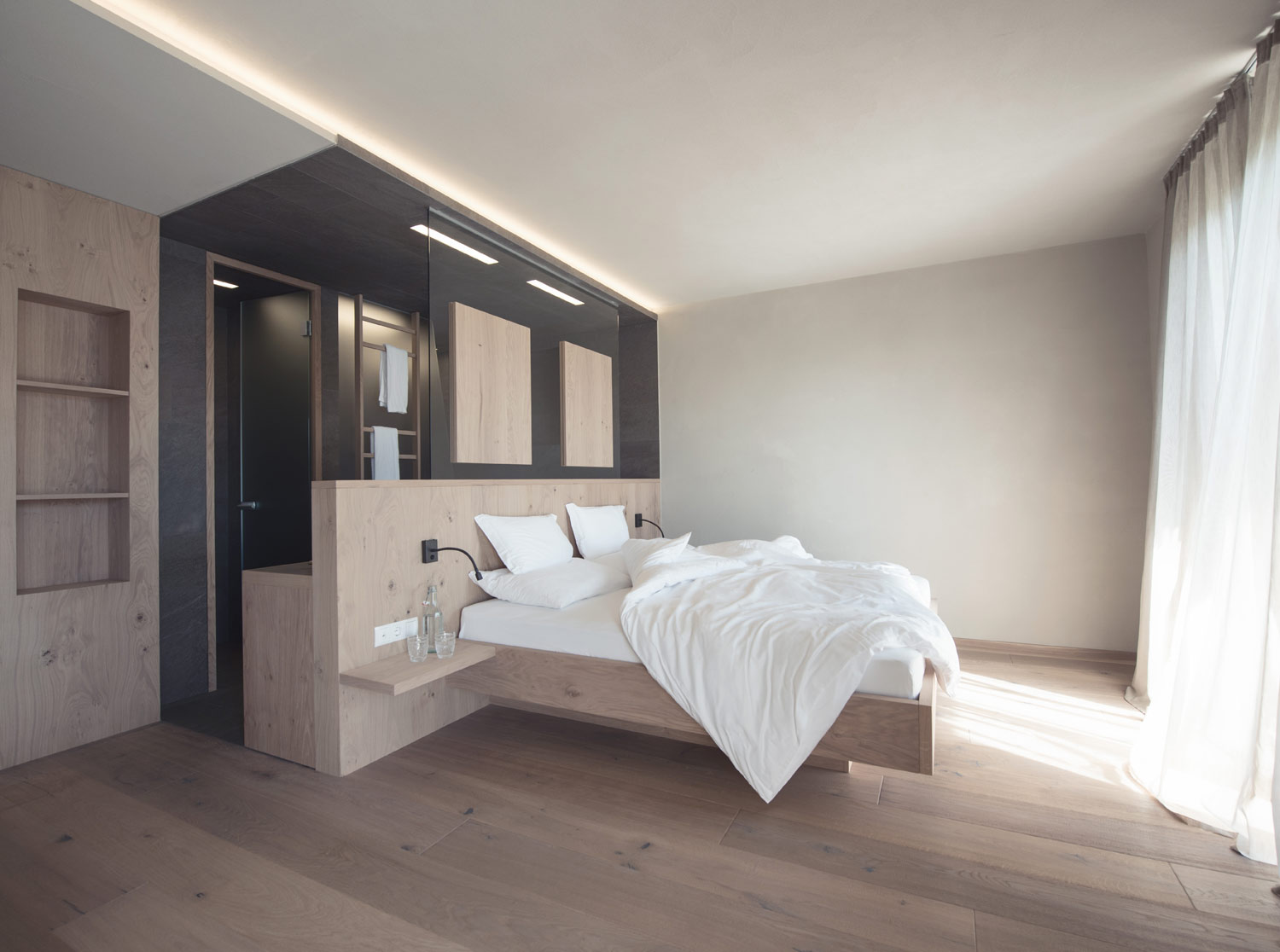 Ideal for
Das Wanda is an adults only place, so it`s perfect for couples, who can really appreciate such small escapes. You can discover this place for yourself and theoretically come back year after year and turn it into your second home.
Wellness
Everything in the basement has been done new. There's a wonderful sauna with a view to the indoor pool and the vineyards. Those who wish to book treatments can do so, but the hotel is definitely not something like a "hot stone medical super clinic".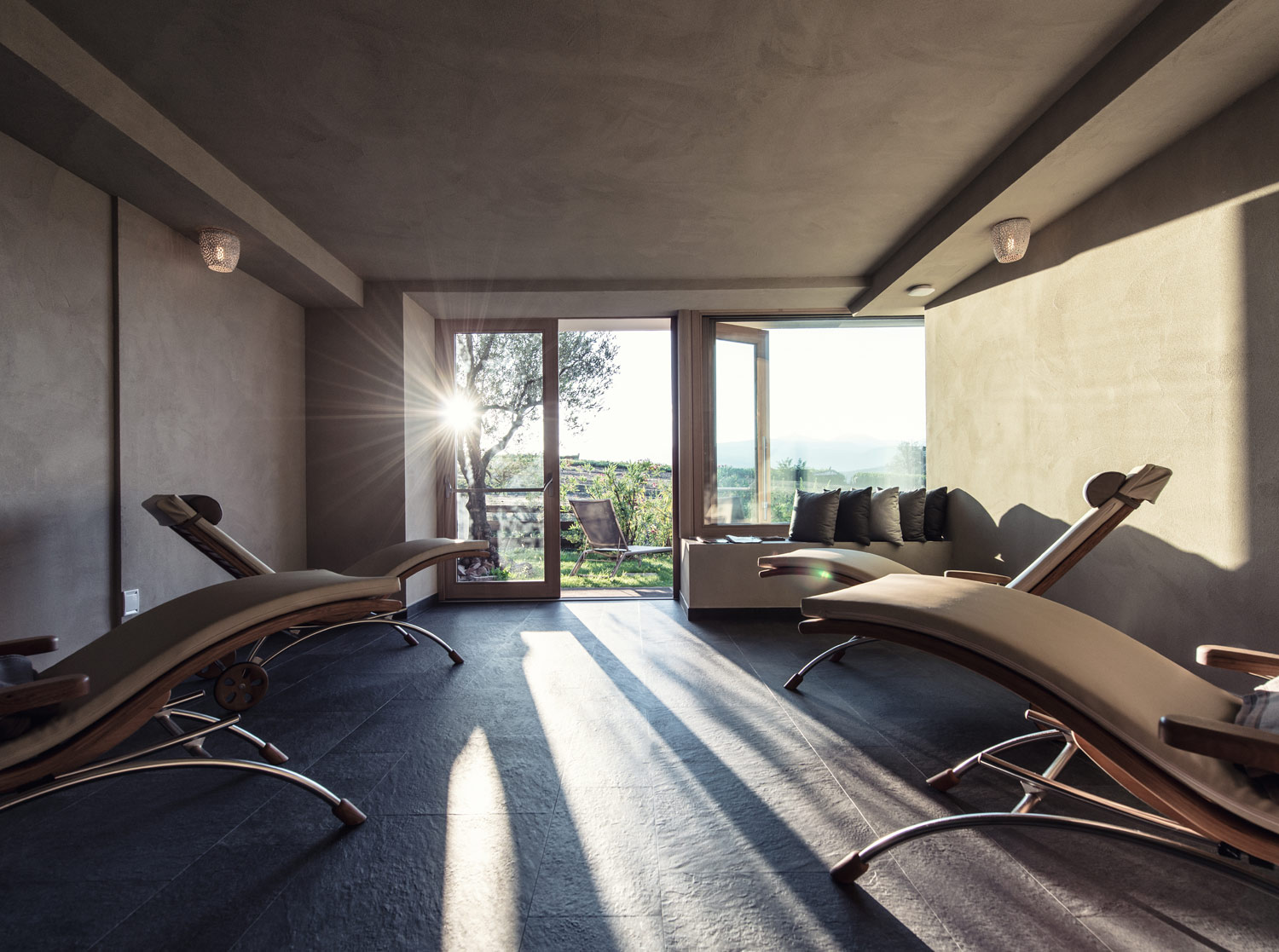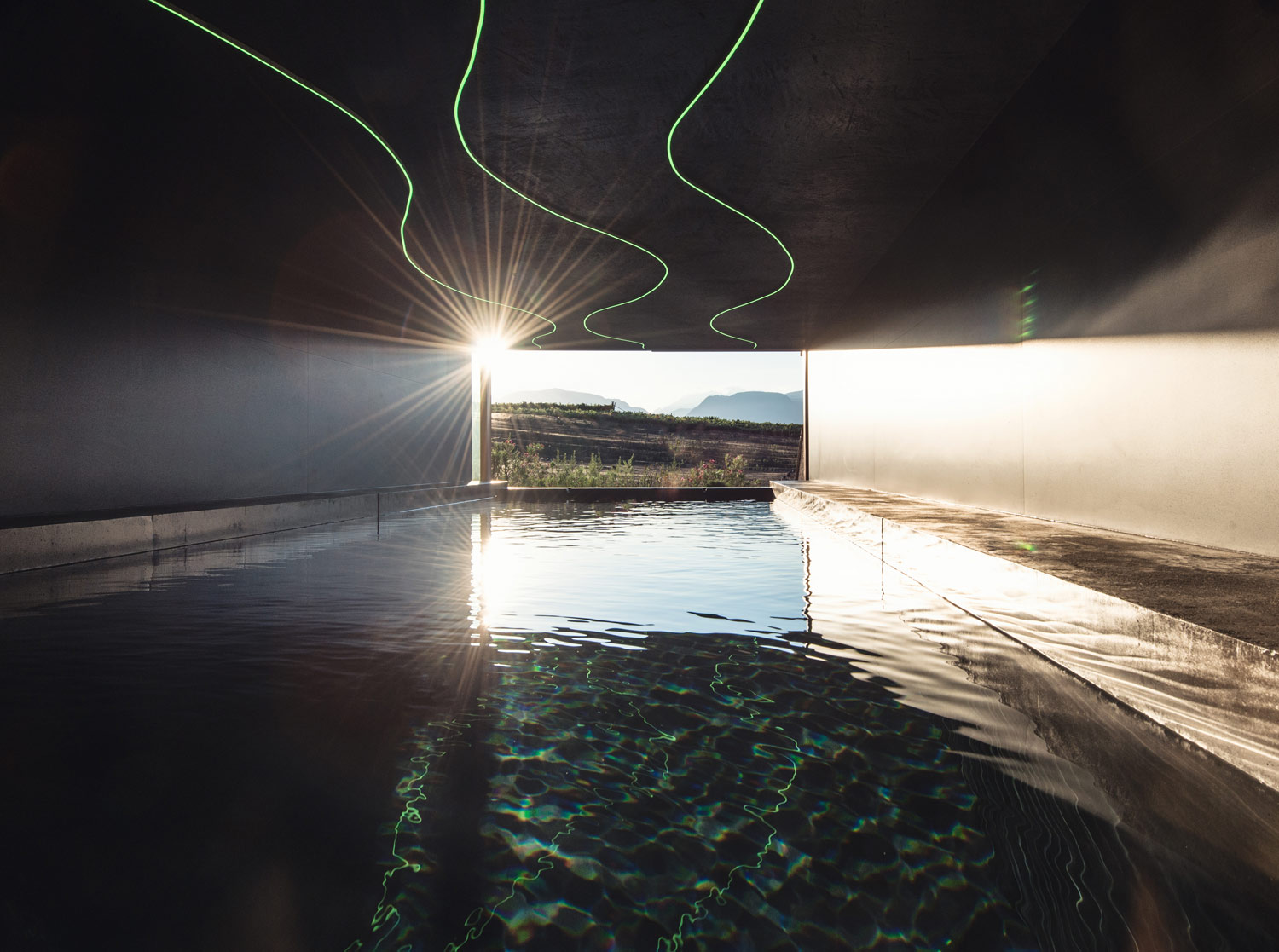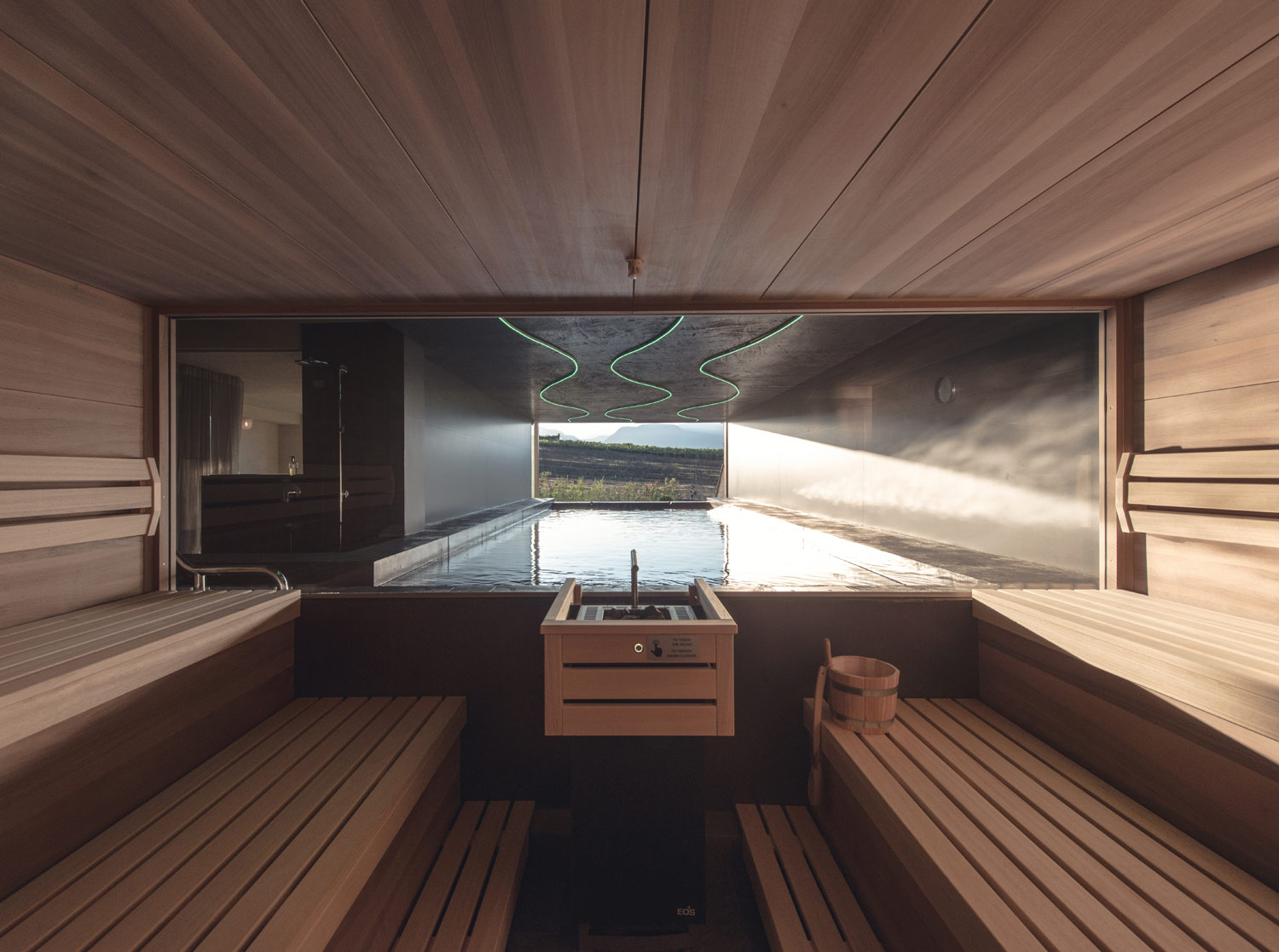 Pool
Another highlight: the outdoor pool. When you see it for the first time, you couldn't be blamed for thinking that you are on the Caribbean island of St. Lucia. Palm trees everywhere and turquoise-green water with day-beds on the side. Verena and her team will also serve you drinks at the pool, so you can skip the action in the afternoon and relax.
Surroundings
As we said: Kalterer See is not far away, just ten minutes with a car or even an E-Bike. And all other mountain excursions are, of course, just around the corner.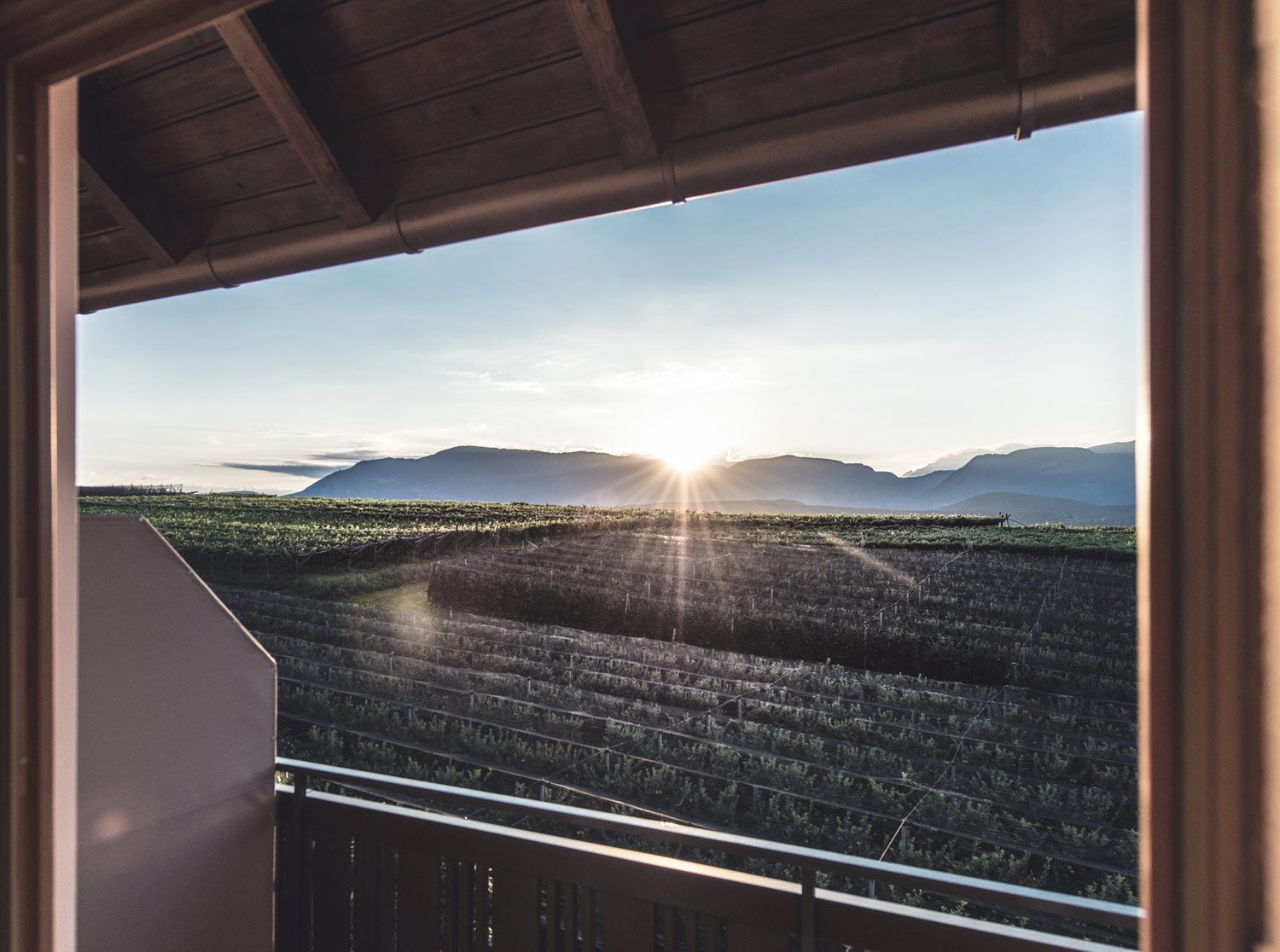 Culinary
At the moment the offer is limited to a wonderful, served at the table, breakfast with healthy products from the region. In the evenings the bar is usually open and there are not just regional wines available, but real drinks too. Verena also gives dinner tips. We dined at Siegi`s (1.100 metres from the hotel, father serves, son cooks, small place, but very nice. And it's done in a way that makes you want to return every evening). You can also dine at Verena`s parents place – www.designhotel-panorama.com. 
Prices
Double room from 110 euros per person. The most beautiful rooms, the "South-East-Suites" (see photo) cost 155 euros per person including breakfast.
Contact
Das Wanda
12 Suites & Breakfast
Garnellenweg 18
39052 Kaltern, Bozen
South Tyrol / Italy