Most of the modern hoteliers in the Alps have changed their mind about high and low seasons: They say, people nowadays want to come all year round. Especially in summer, the mountains are getting more and more popular again. Maybe this is because some of the hotels are just fantastic. Here`s our favorite places to stay if you look for rooms with a great view!
Cyprianerhof, Tiers am Rosengarten / South Tyrol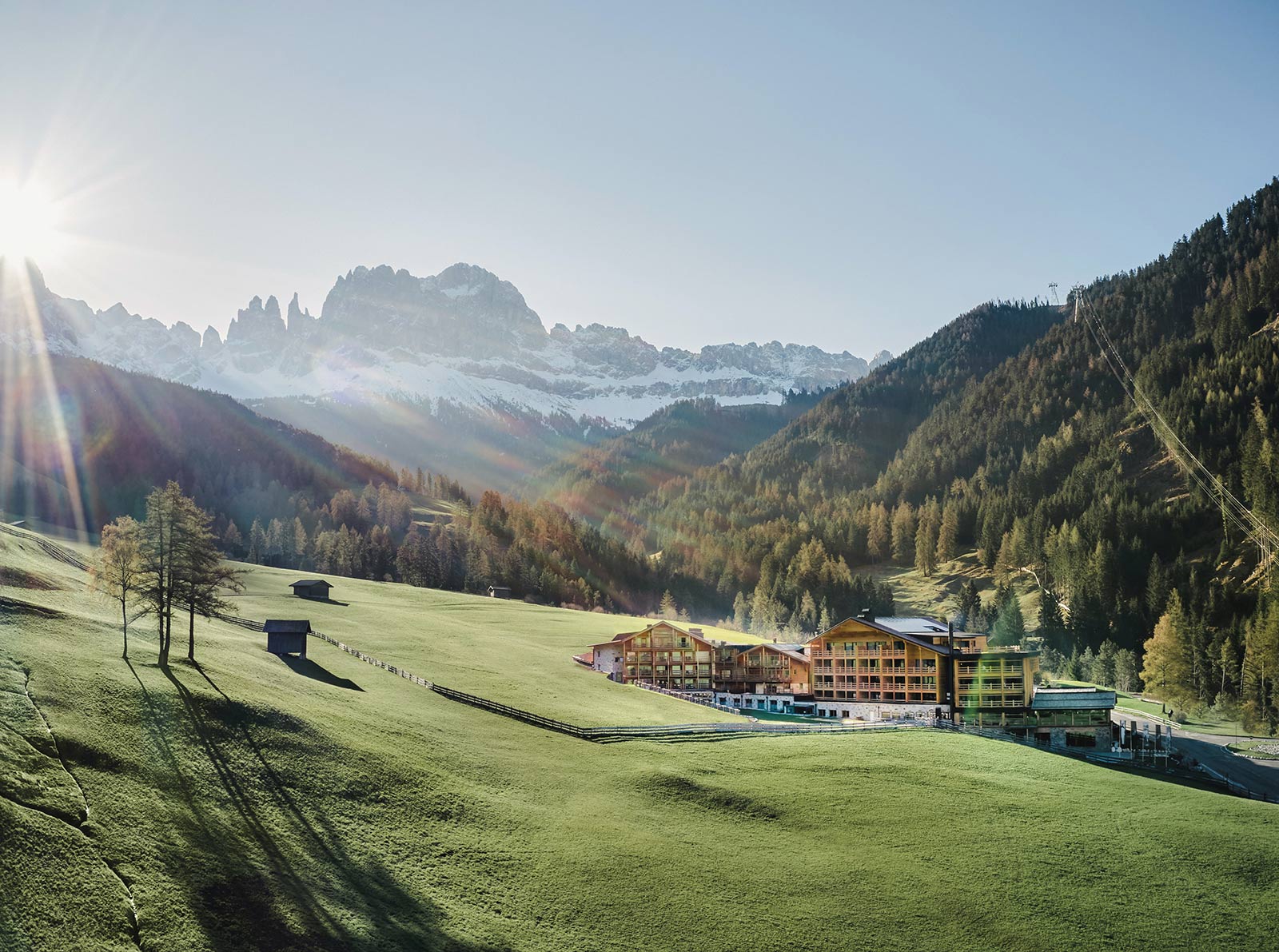 This exceptional hideaway sits directly underneath the famous South Tyrolean Rosengarten rocks and offers daily excursions to the Dolomites. If you want to relax after the hike, there`s a huge Spa with indoor and outdoor pool, sauna, steam bath and relaxing areas with great views. Best rooms are definitely the ones with a view to the Rosengarten, so make sure to ask for them.
Contacts
Cyprianerhof Dolomit Resort
The Damian Family
39050 Tiers am Rosengarten
South Tyrol / Italy
Website
Woodridge Chalets, Salzburg Area / Austria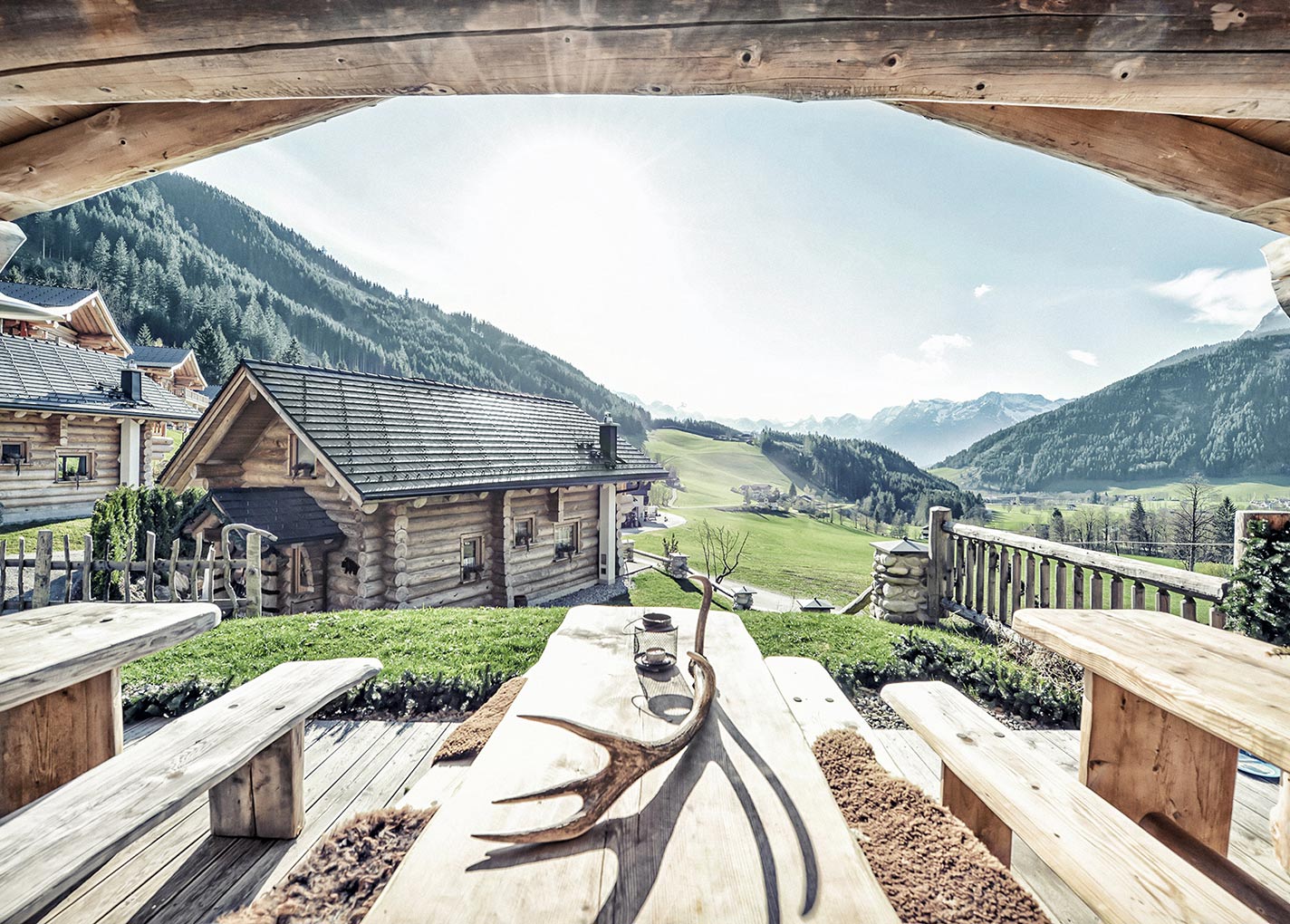 Chalet Village with twelve Canadian log cabins: eight for two people, three for six people and a large one for up to twelve. In the mornings, breakfast is also served on this lovely terrace.
Contact
Woodridge Luxury Chalets
Carolyne Schwarzenberger
Werfenweng / Pongau
Austria
Website
Gasthof Kohlern, Colle, Bolzano / South Tyrol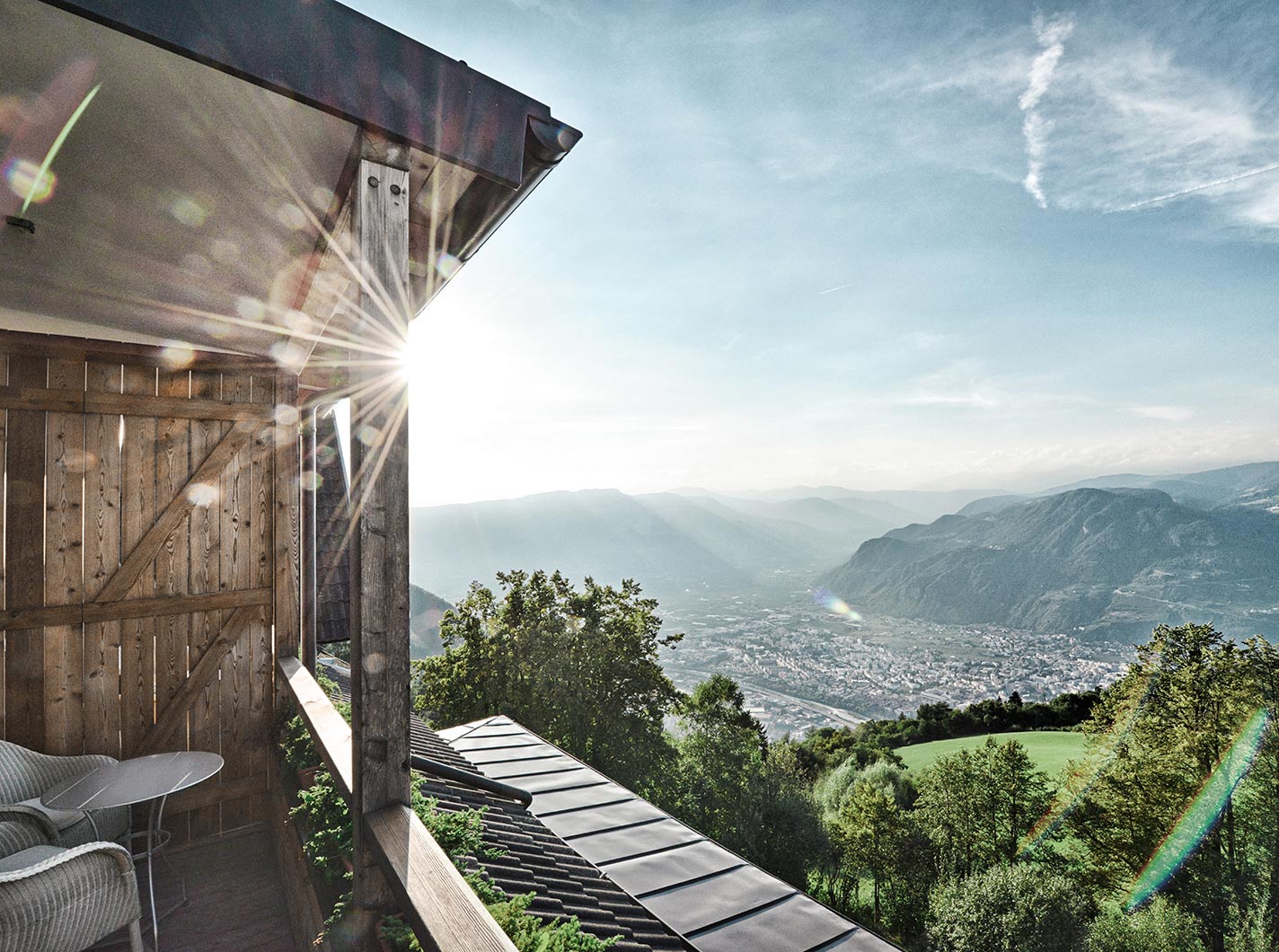 Best room: The "Kuhfell-Suite" in the upper deck with this fantastic view to the mountains of Meran and the city of Bolzano. In the evening, a delicious menu is served with local specialities and the wine cellar is just perfectly organized.
We love
The fact, that you can take a historic cable car down to Bolzano.
Contacts
Gasthof Kohlern / Albergo Colle
Josef Schrott
Dorf Kohlern 11
Bolzano / Italy
Website
quartier, Garmisch-Partenkirchen / Germany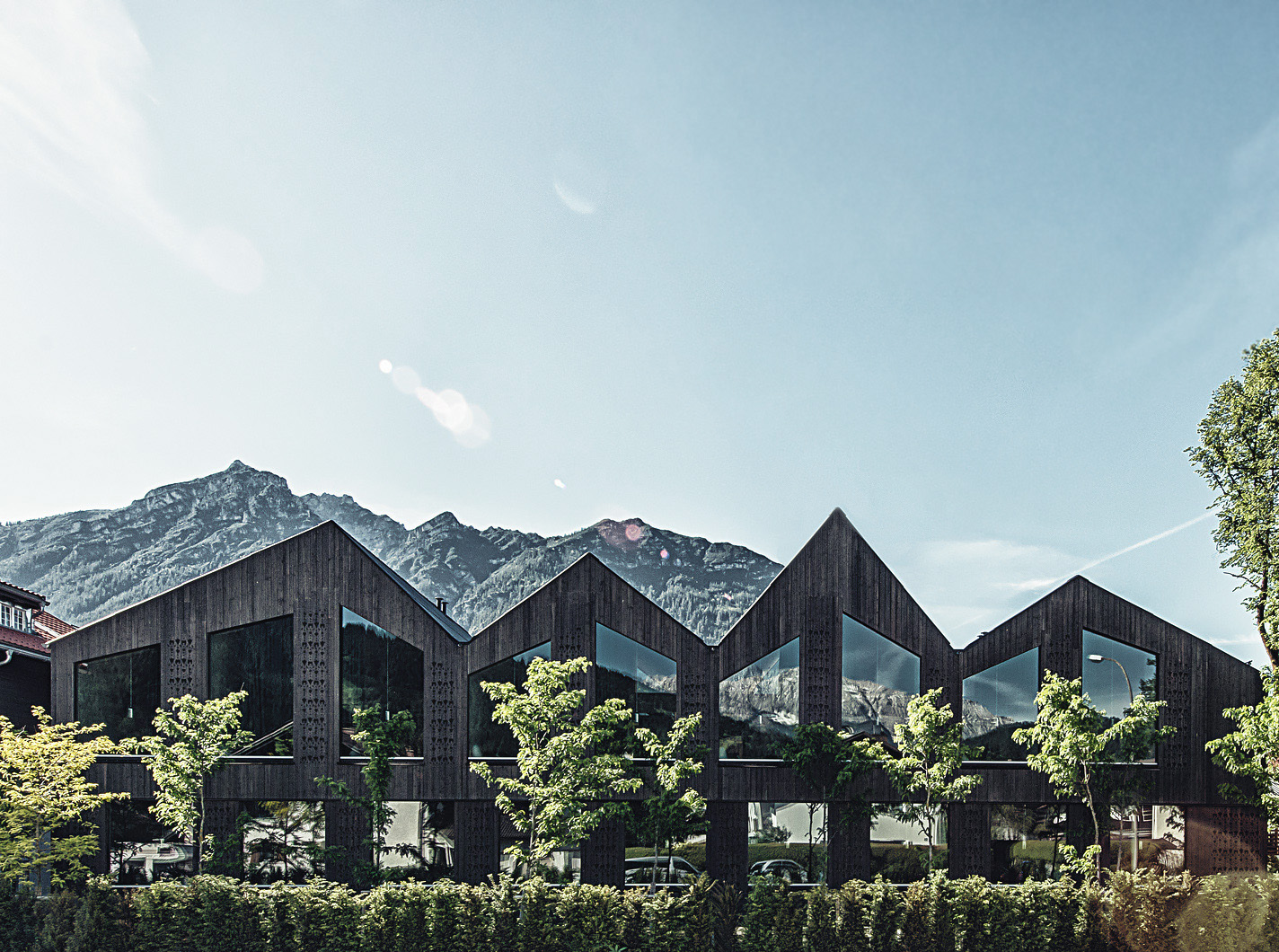 Perfectly styled lofts in the middle of the Olympic village of Garmisch-Partenkirchen in Bavaria. The view is just amazing: Zugspitze, Alpspitze and the "Hausberg" are right in front of your window. Since the place is smack in the middle of town, you can walk to all the good and traditional restaurants. And shopping has become quite good in Garmisch as well.
Contacts
quartier – Lofts, Tagesbar, Forum
St.-Martin-Straße 26
82467 Garmisch-Partenkirchen
Germany
Website
Bühelwirt, Ahrntal / South Tyrol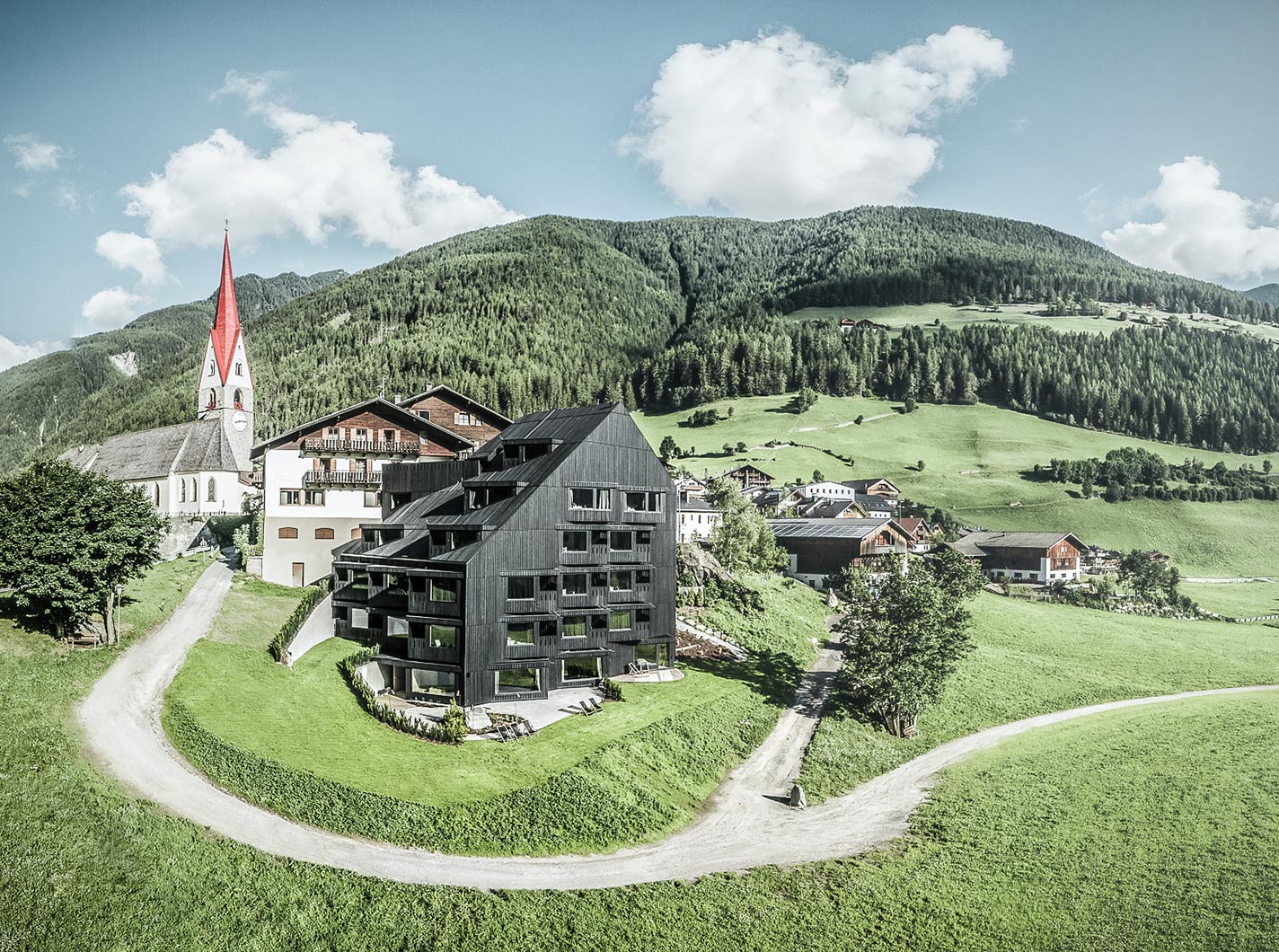 One of the few completely organic places. You stay in a newly designed building overlooking the very natural Ahrntal in South Tyrol. Bühelwirt is a perfect "slow place" – a small hotel to relax and enjoy the mountains. The rooms may be a bit more modern, but honestly they are very warm and welcoming and you will feel comfortable all day.
Contacts
Bühelwirt
Haller Family
Am Bühel 30
39030 Ahrntal
Bozen, Italy
Tel: +39 0474 650309
Web: www.buehelwirt.com
E-Mail: info@buehelwirt.com
Miramonti Boutique Hotel, Hafling / South Tyrol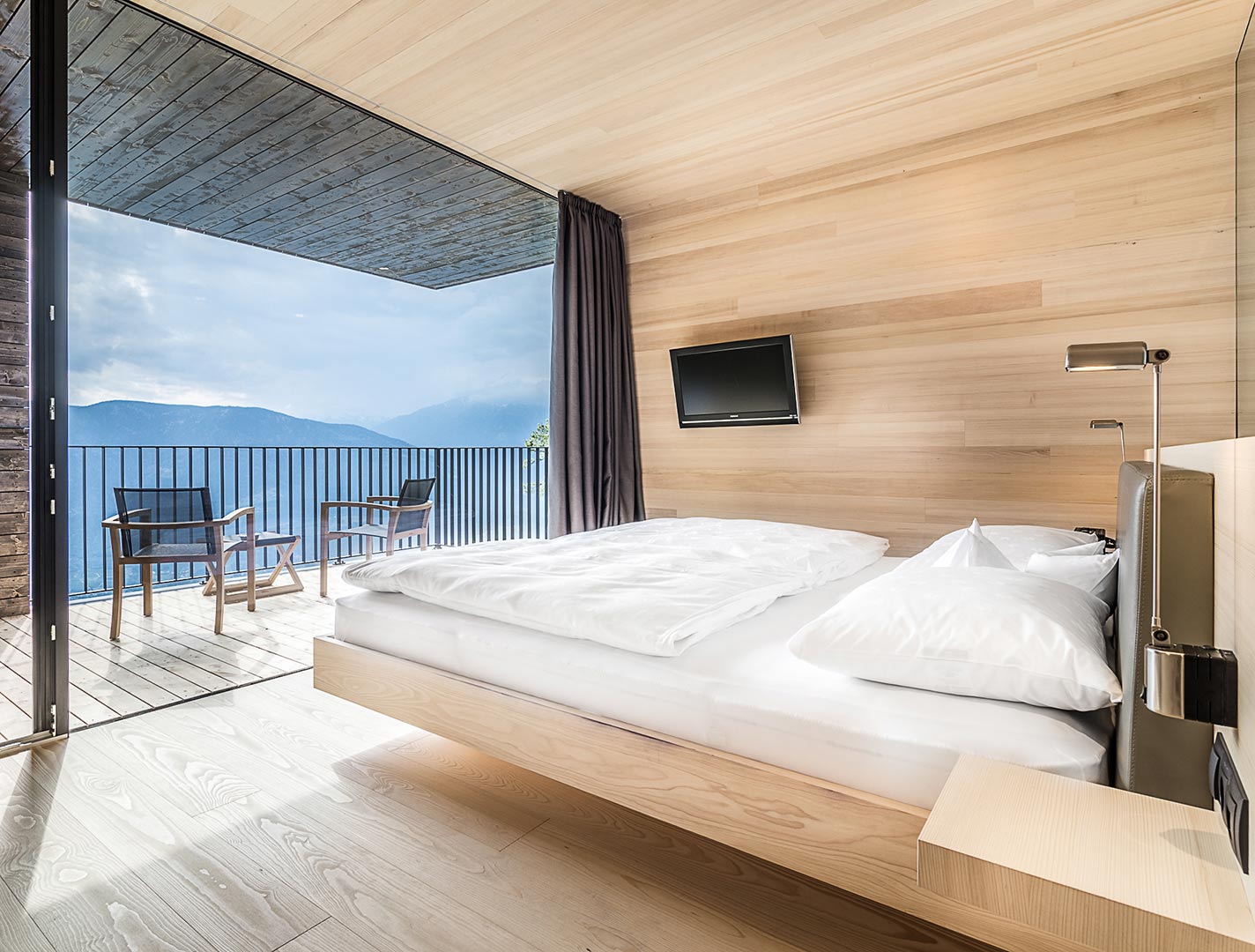 A gem for design lovers with a lot of Wellness facilities like a Japanese onsen pool and an infinity pool overlooking the whole Merano area. The most amazing views, you find in the owner`s villa.  Everything is very stylish, so make sure to bring some cool shirts for dinner.
Contacts
MIRAMONTI Boutique Hotel
St. Kathreinstraße 14
39010 Hafling above Merano
Bozen, Italy
Website
Alpine Spa Hotel Haus Hirt, Bad Gastein / Austria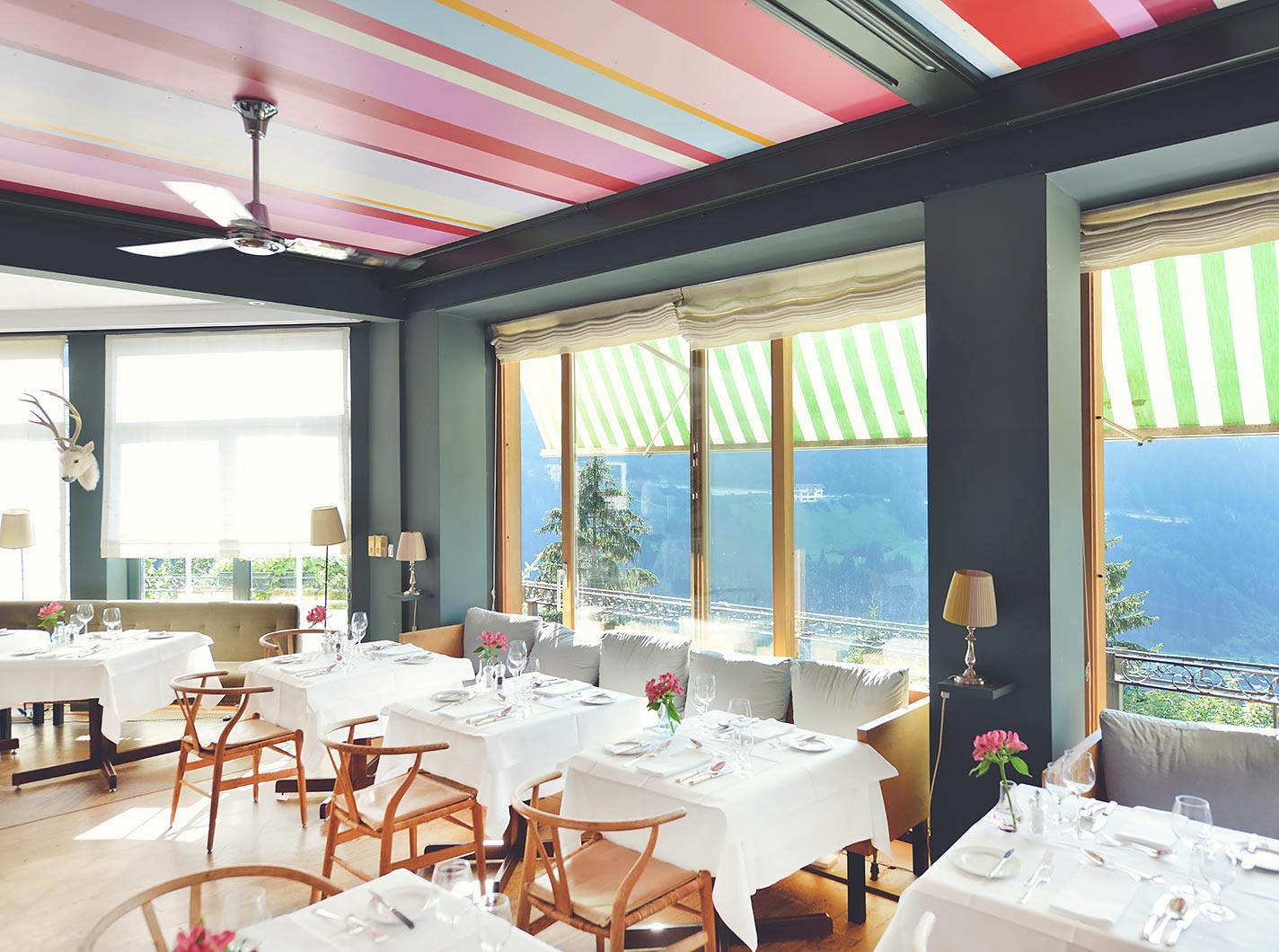 Colourful bolthole with a perfect view to the Gasteiner Valley. Main attraction: Haus Hirt has a kind of continuous catering. Breakfast until eleven, lunch time buffet from 12 till 5 and dinner from 6 pm. Most important: Life is easy at Haus Hirt and because of its glitz history, Bad Gastein is one of the most interesting destinations in the Alps. Freat for families with kids, they get their own hiking teacher and will be tired in the evening.
Contacts
Haus Hirt
Kaiserhofstraße 14
Bad Gastein / Austria
+43 6434 27970
Website
Alpenloge, Allgäu / Germany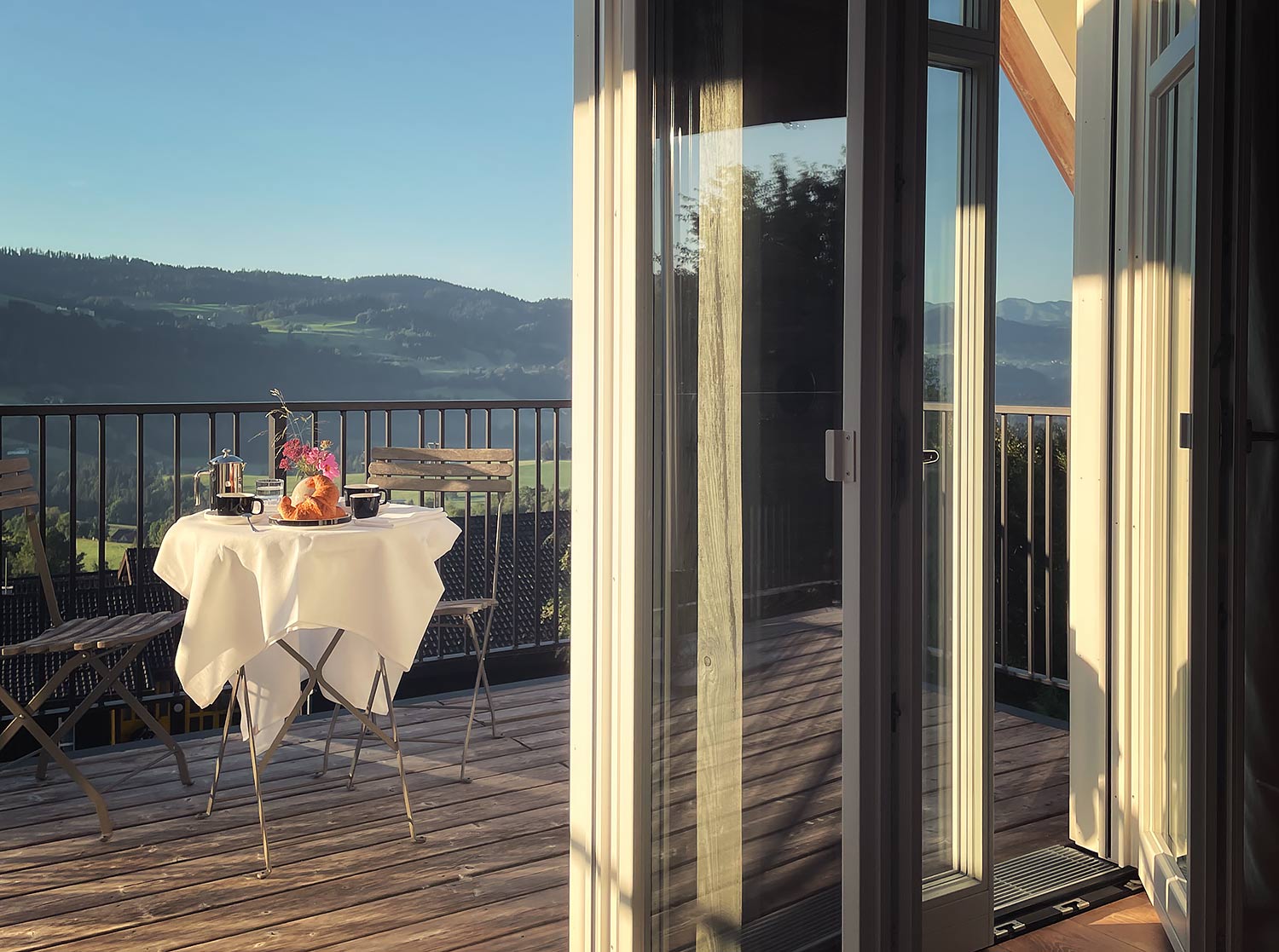 Small boutique hotel next to the Austrian border. Hosts Anja & Michael are always there to make sure you have a great time, especially on the culinary side. Even though they have only nine rooms, the offer a gourmet dining experience for hotel guests at the restaurant – absoluteley delicious!
Contacts
Bookings & Contacts
Alpenloge
Kirchenanger 6
88175 Scheidegg
Allgäu / Bavaria
Germany
Naturhotel Forsthofgut, Leogang / Austria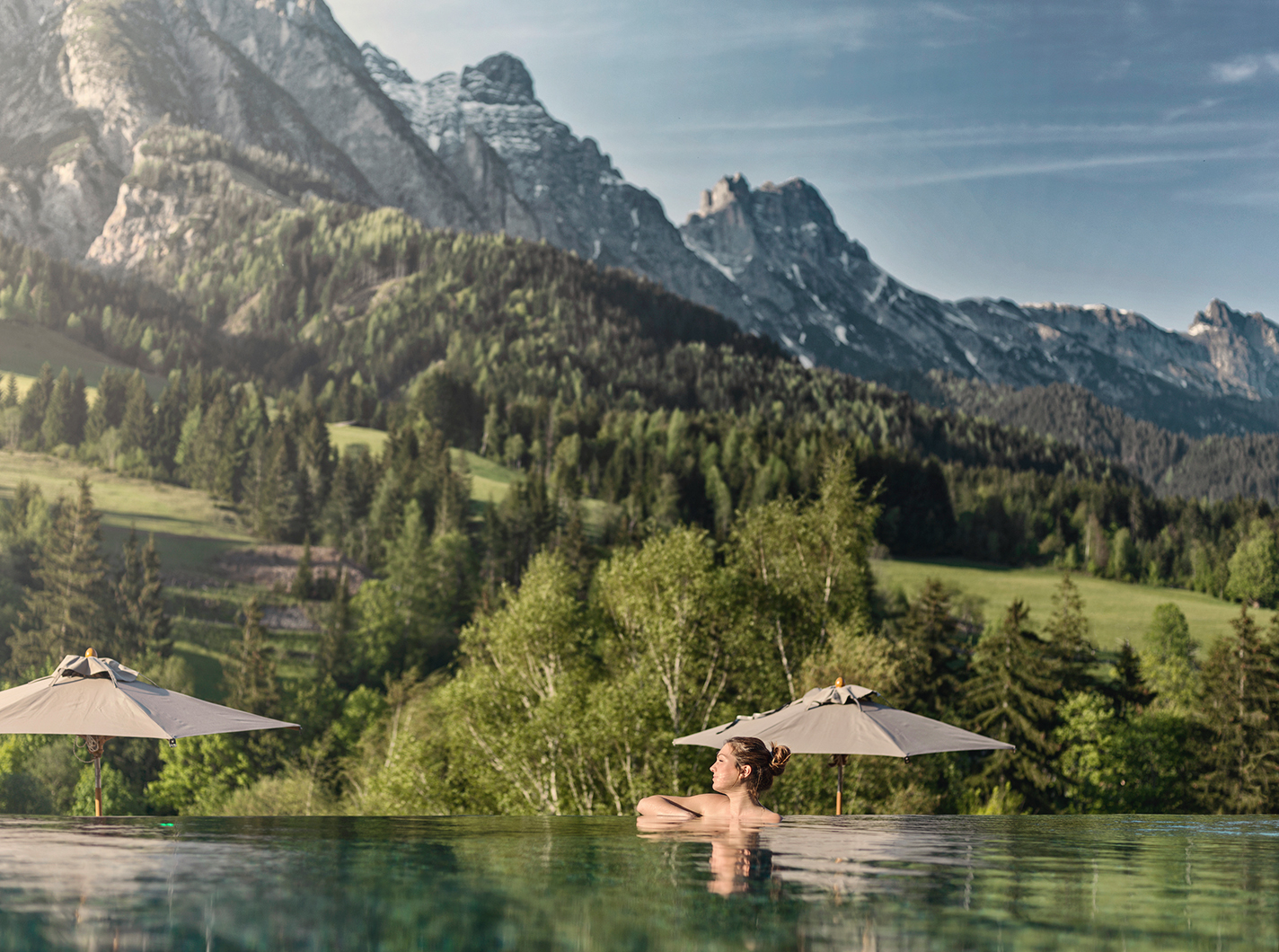 Highlight: The all new 2.000 square metres large wellness area with different saunas and two outdoor pools, perfect for a time-out in the Alps. The Forsthofgut is also a great place for sportsmen to practice and train for specific competitions, especially in summer. In the basement of the new house, hotelier Christoph Schmuck has built a stunning gym with a perfect mix of equipment. Everything with a view to the Leoganger Steinberge. Brandnew: The "Marktplatz", a new food concept with organic kitchen all day long.
Contacts
Naturhotel Forsthofgut
Familie Christoph Schmuck
Leogang, Ortsteil Hütten
Austria
Website
Adler Lodge Alpe, Seiser Alm / South Tyrol

Perfect and very luxurious hideaway in the middle of the famous Alpe di Siusi plateau, in the middle of the spectacular South Tyrolean Alps. Influencers love the scenery up here and the pictures you take will get 12.000 likes (no guarantee!). Since it`s an adults only resort, we recommend staying for a long weekend without the kids and enjoy the silence. Top of the top: The spa with an even more scenic view to the mountains.
Booking & contact
Adler Mountain Lodge
Seiser Alm / South Tyrol
Website