To be brief, so that you know where you are: Mongolia covers an area similar to a very very large country. To be precise, Mongolia is the second largest landlocked country in the world, just behind Kazakhstan. From above, that is to say viewed from a plane, the place looks like a pushed together carpet. As if there isn't a village or streets anywhere, not to mention the presence of factories with white clouds billowing out of their tower-like chimneys. 
Mongolia is exactly what people wish for, when they desire to drive a Land Rover through grandiose nature for a few days.
A journey through Mongolia usually begins in the capitol Ulan Bator. It's not very beautiful, but just a collection of concrete blocks, horse-drawn carriages, tents and pedestrians. And that's why the first tip of this text is, to only spend one or two nights in the capitol and then to head for the north or south.
The countryside is breathtaking: 40% semidesert, tree-filled steppes like in the Rockies, pastureland like by the Irish, sand dunes like the Sahara, rivers, mountain chains and gravel roads. There is however no ocean here, but you don't miss one either, especially when the unbelievably distant horizon eats the orange-coloured asian sun every evening. We highly recommend this, for example with a Tiger beer that you brought with you clutched in your hand.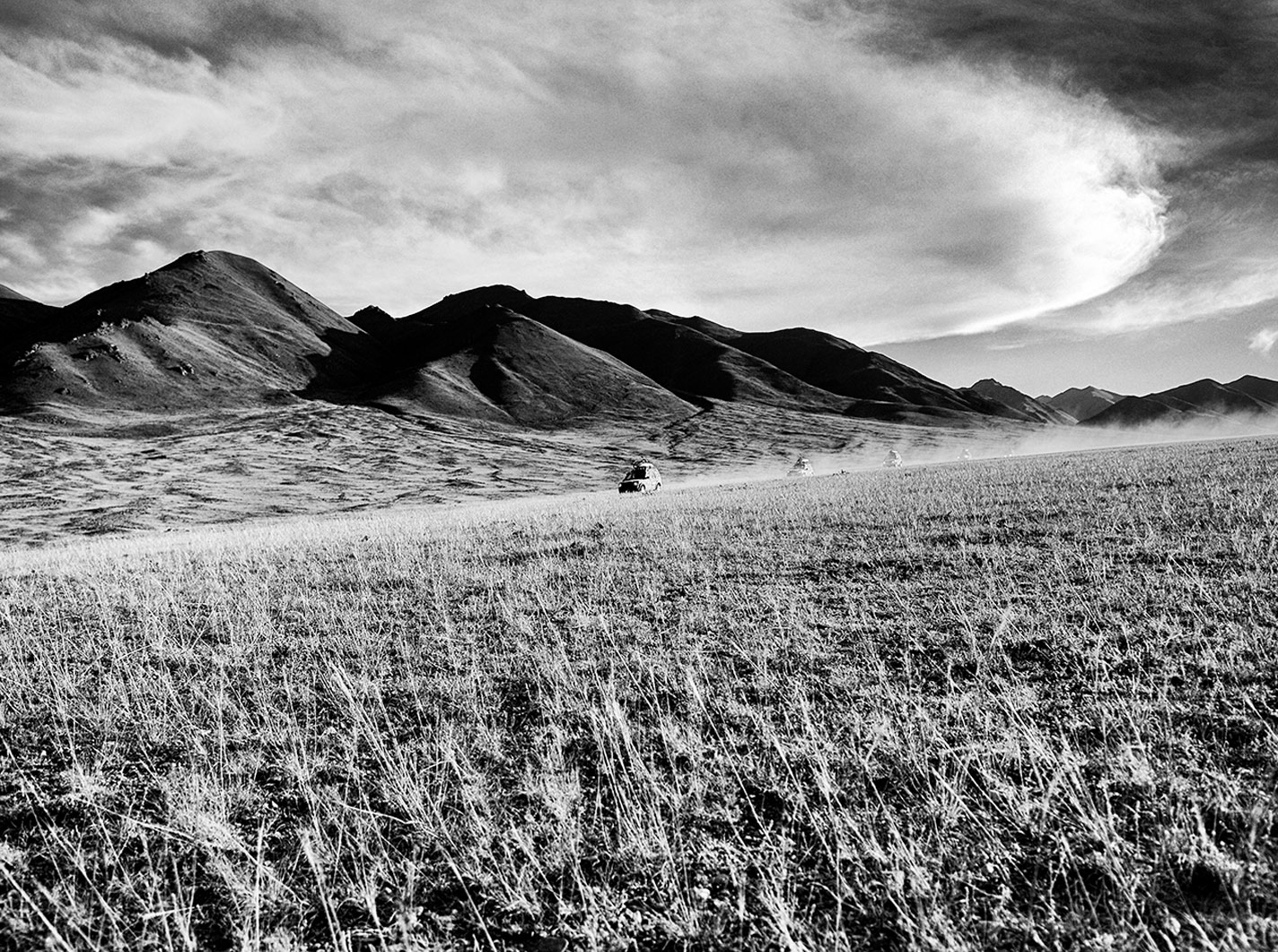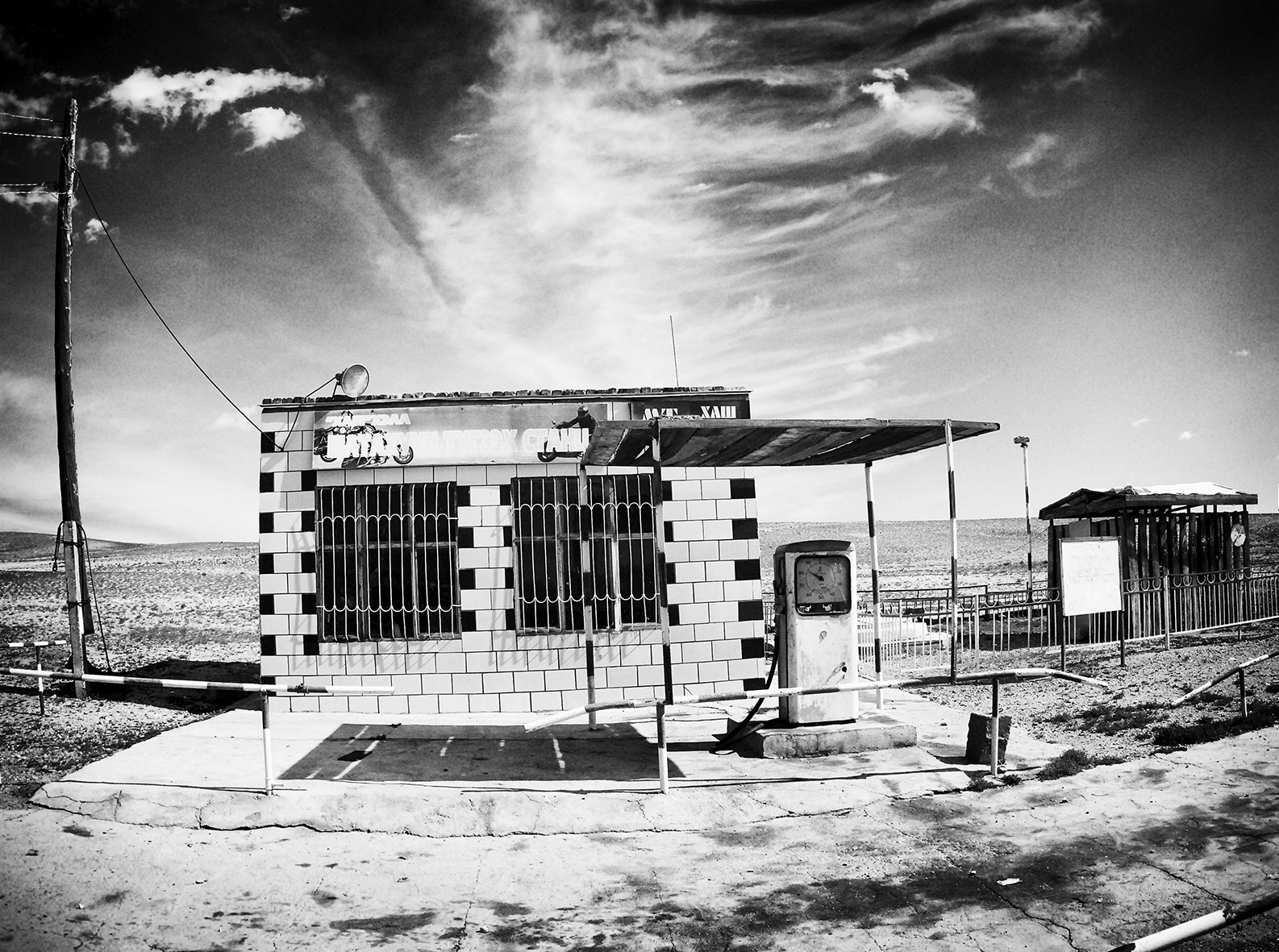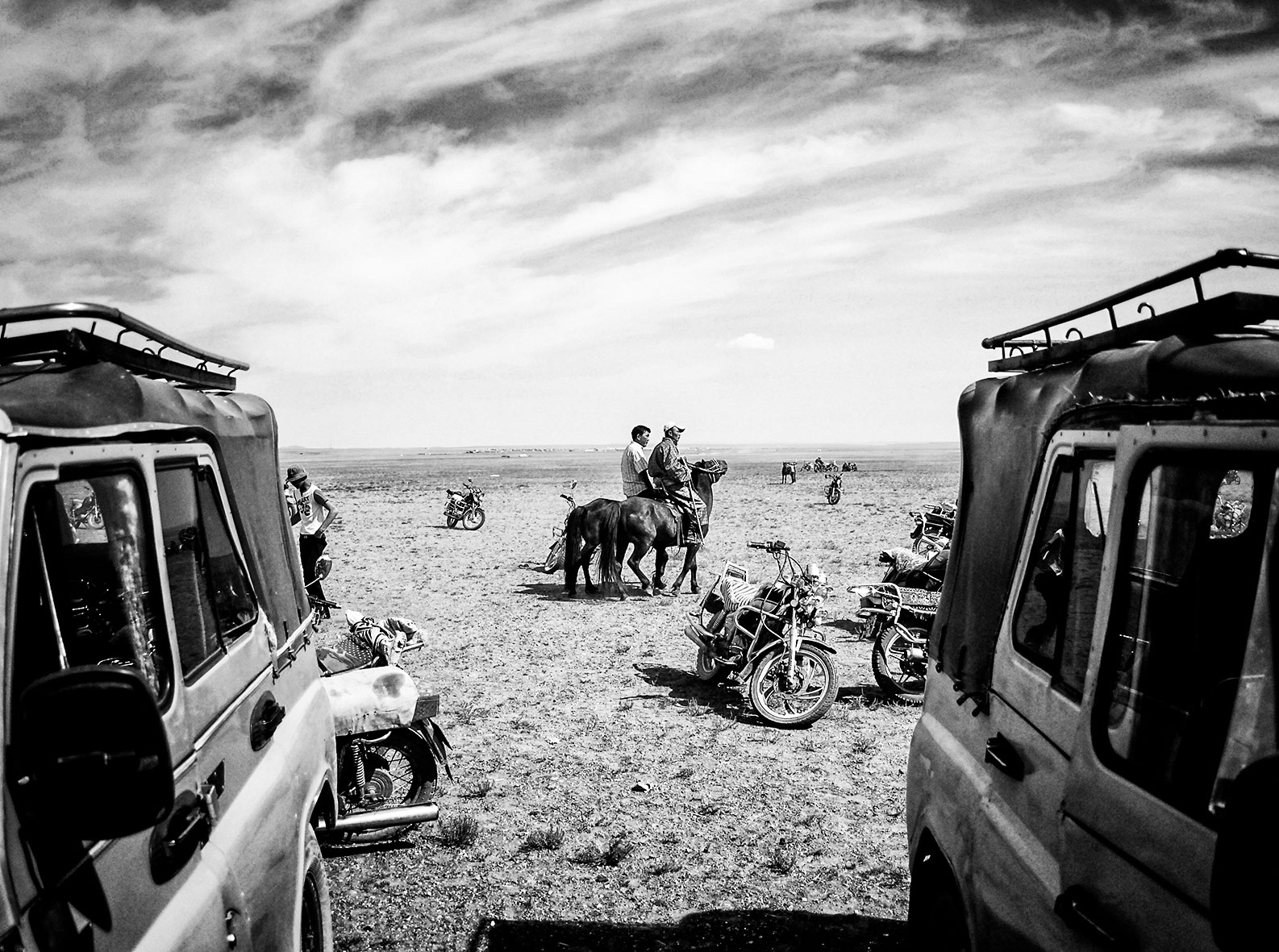 On our tour we rocketed through the diversity of the west and south. We could mention a few towns here, but firstly nobody would recognize them and secondly, when you travel through them they're not really recognizable as towns. Bayankhongor or Dalandzadgad actually look like settings for films such as "The Day After". To make up for it the tyres of the Rover get to enjoy a new road surface every day. There are also roads that suddenly end in the middle of a field, and friendly, colourfully-clothed people who are just as surprised as you, to meet another human being out here in the wilderness.
Once, on the fourth day of the trip, we landed right in the middle of a horse race run by a nomadic colony. There were Mongols everywhere, dressed in their fine traditional costumes. Even the women here wear dresses, from a time we thought only existed in films. The neat thing about these horse races are the competitors: the jockeys in Mongolia are between the ages of eight and twelve. They urge the horses across over the gravel at a speed that makes the spectators dizzy. When the race is over everyone jumps onto their colourful motorbikes and disappears in all directions. The rules of the road here is that there aren't any rules. However, you then ask yourself where they live, because most of the settlements here are not populated, but empty.
So, how does it feel to storm through Mongolia?
The answer is very simple: Mongolia is a grandiose country, with a great history, and streets that you can explore yourself, simply because they don't exist yet. The most important thing: did we see the police on our trip? No. Was there a situation in which we felt momentarily uncomfortable? No.
How to travel there
From Europe there are flights mainly to Ulan Bator via Moscow (Aeroflot) and Peking (Air China). Another possibility is to take the Trans-Siberian railway von Moscow to Peking (or vice versa) and simply get off at Ulan Bator.
Hostels & Hotels
In Ulan Bator:
Low-priced: Zaya Backpacker Hostel.
Good & okay: Puma Imperial. www.pumaimperialhotel.mn
Luxurious: Kempinski Khan Palace. via www.kempinski.com
Round Trip
There are many local suppliers, who offer week or day trips to the interior (actually they are all very serious). The best thing is, to hire an English-speaking driver and cook (it costs about 25 euros per day). You sleep in your own tent, but sometimes also in the Ger-Camp-Tents, those round, very comfortable marquee tents.
A good travel agent is 4×4 Offroadmongolia – www.4x4offroadmongolia.com. 
And a lot of big tour operators offer the trip at a flat rate in the Trans-Siberian railway with overnight stays in Ulan Bator and the Gobi Desert.