Miramonti Boutique Hotel, Merano / South Tyrol (ITA)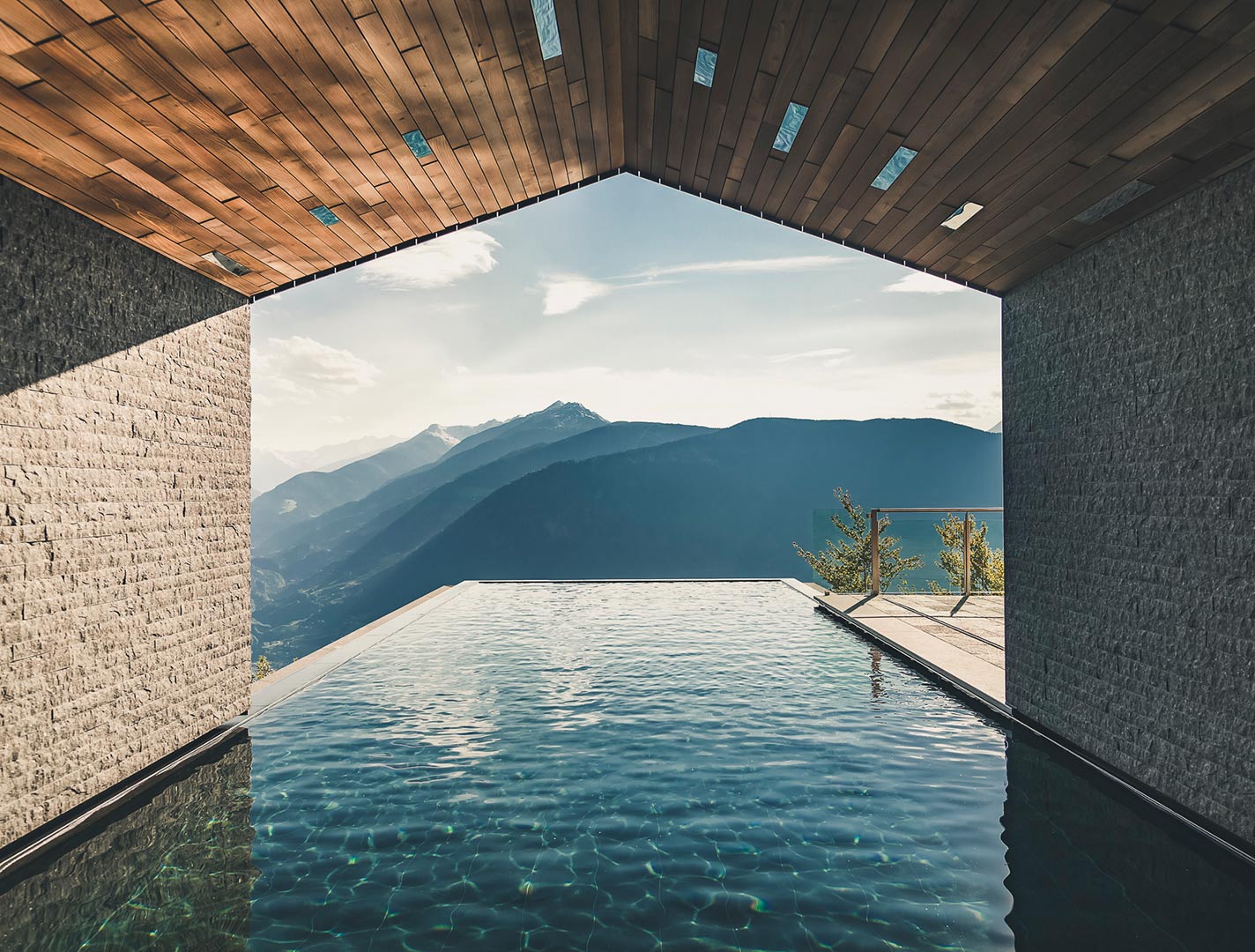 ---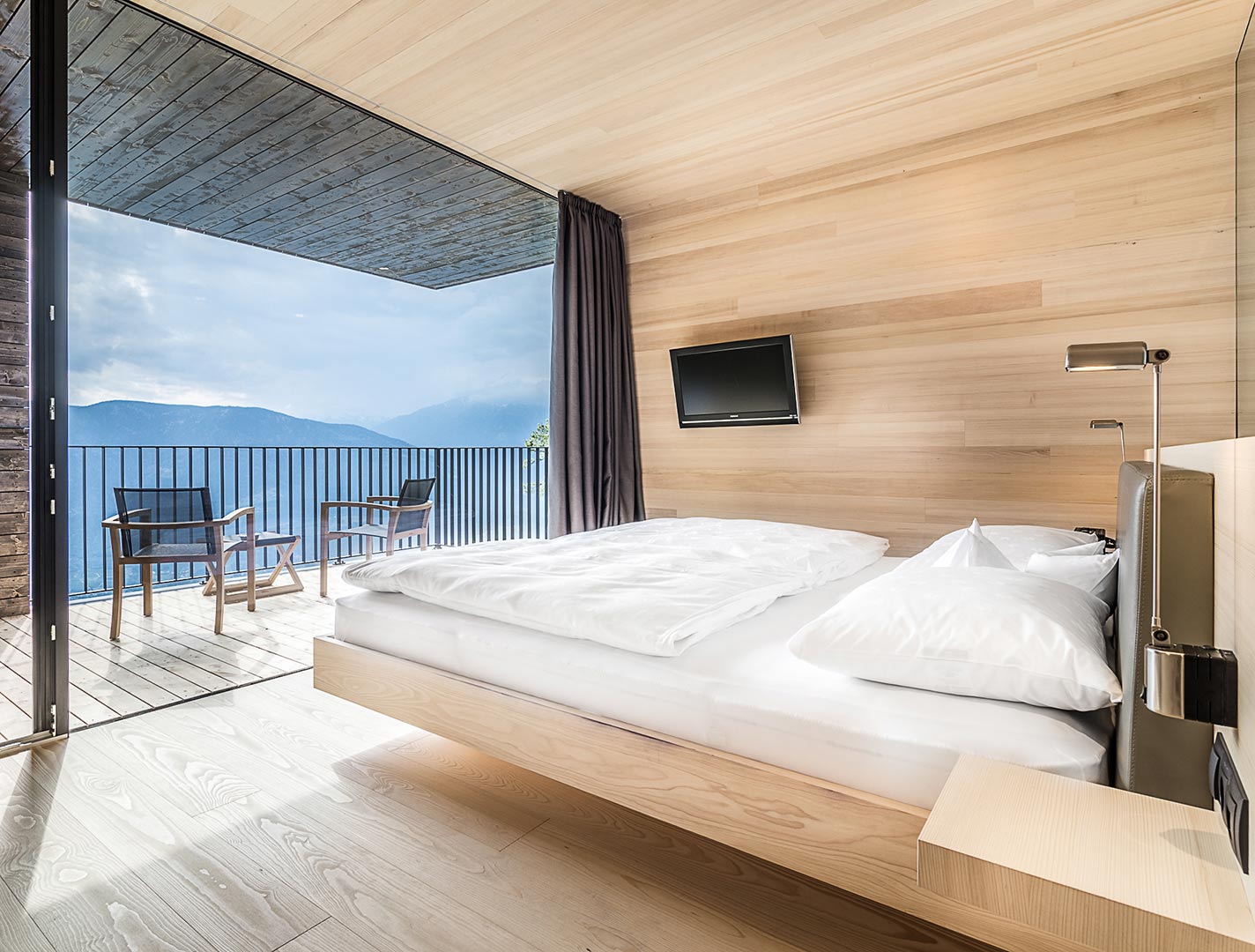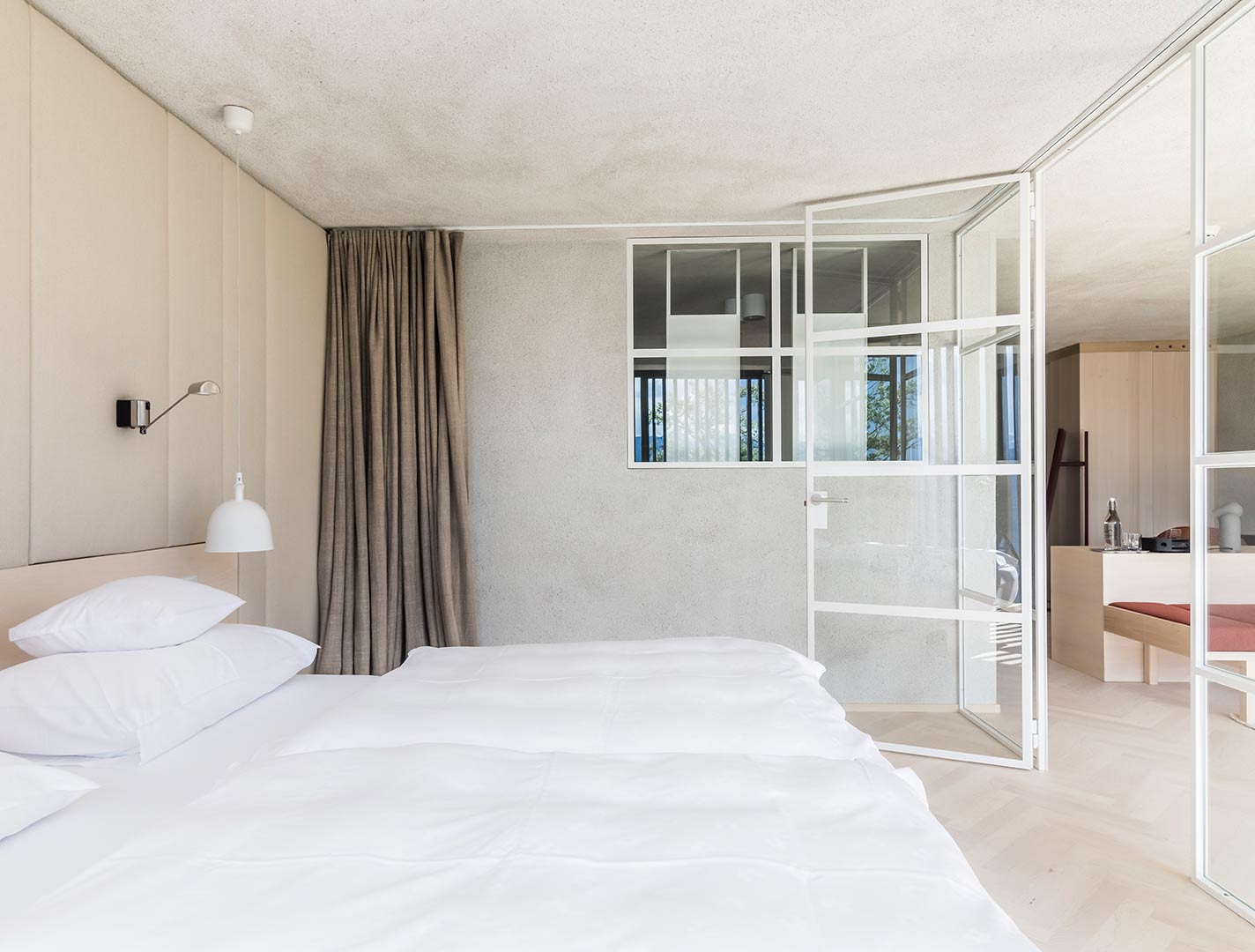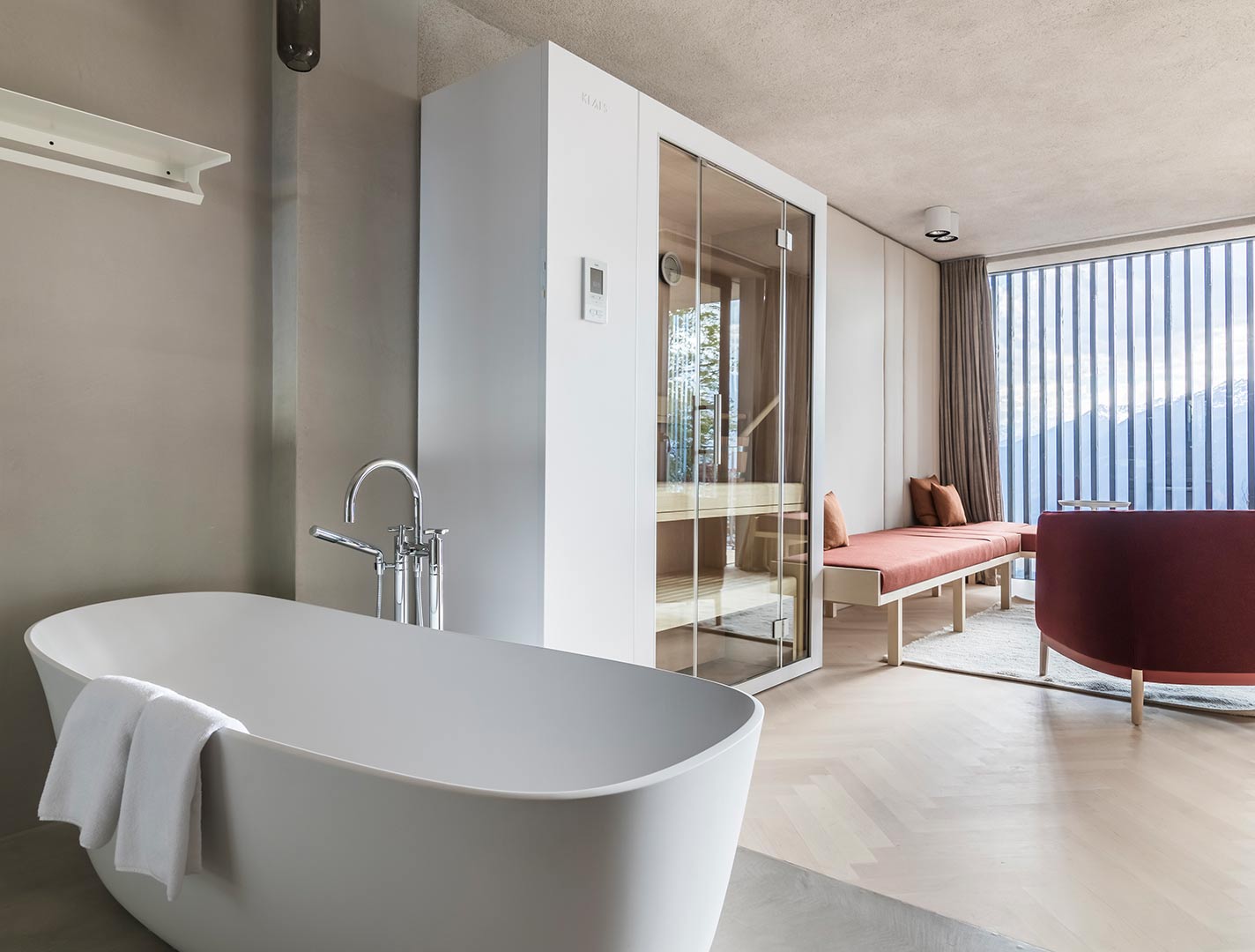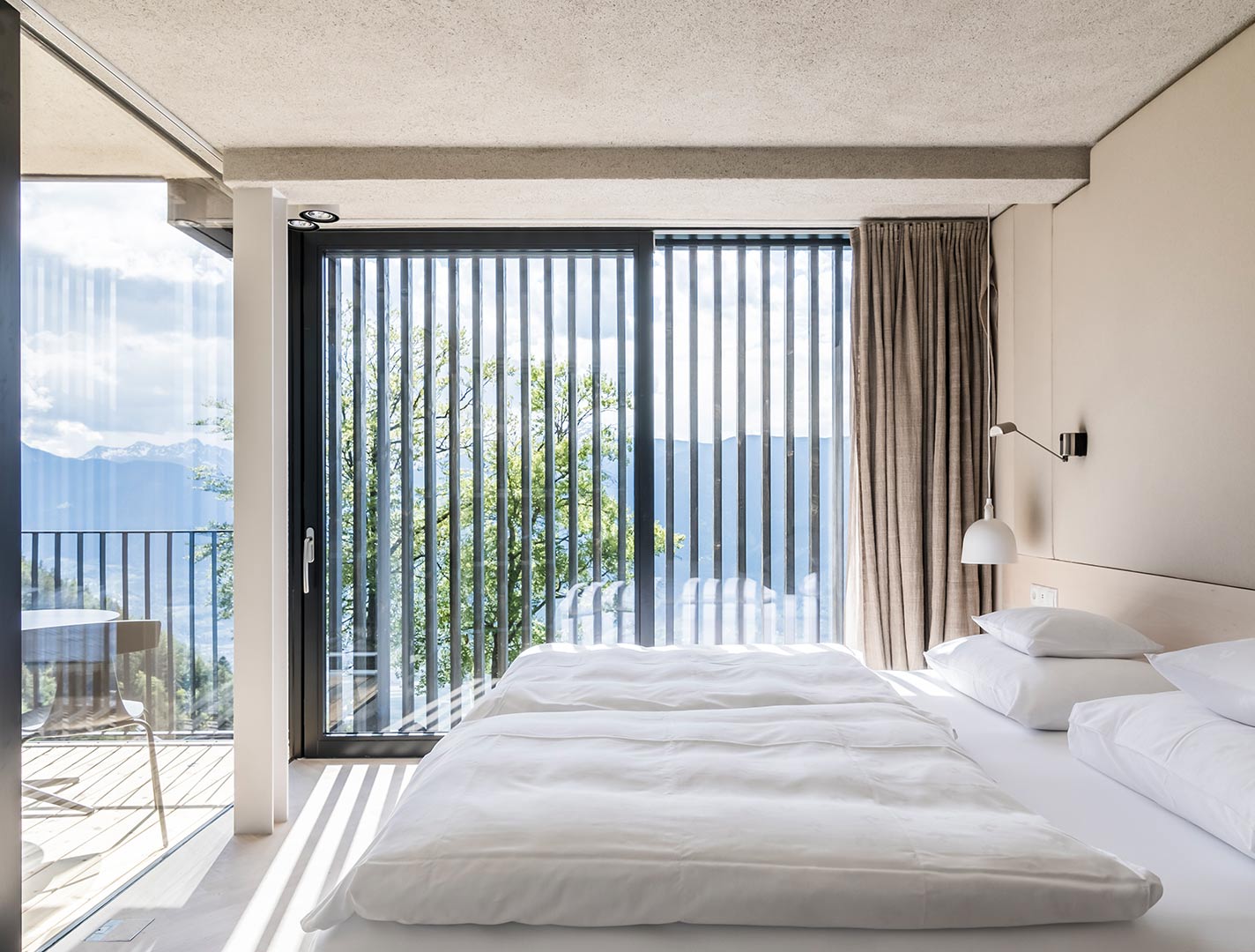 ---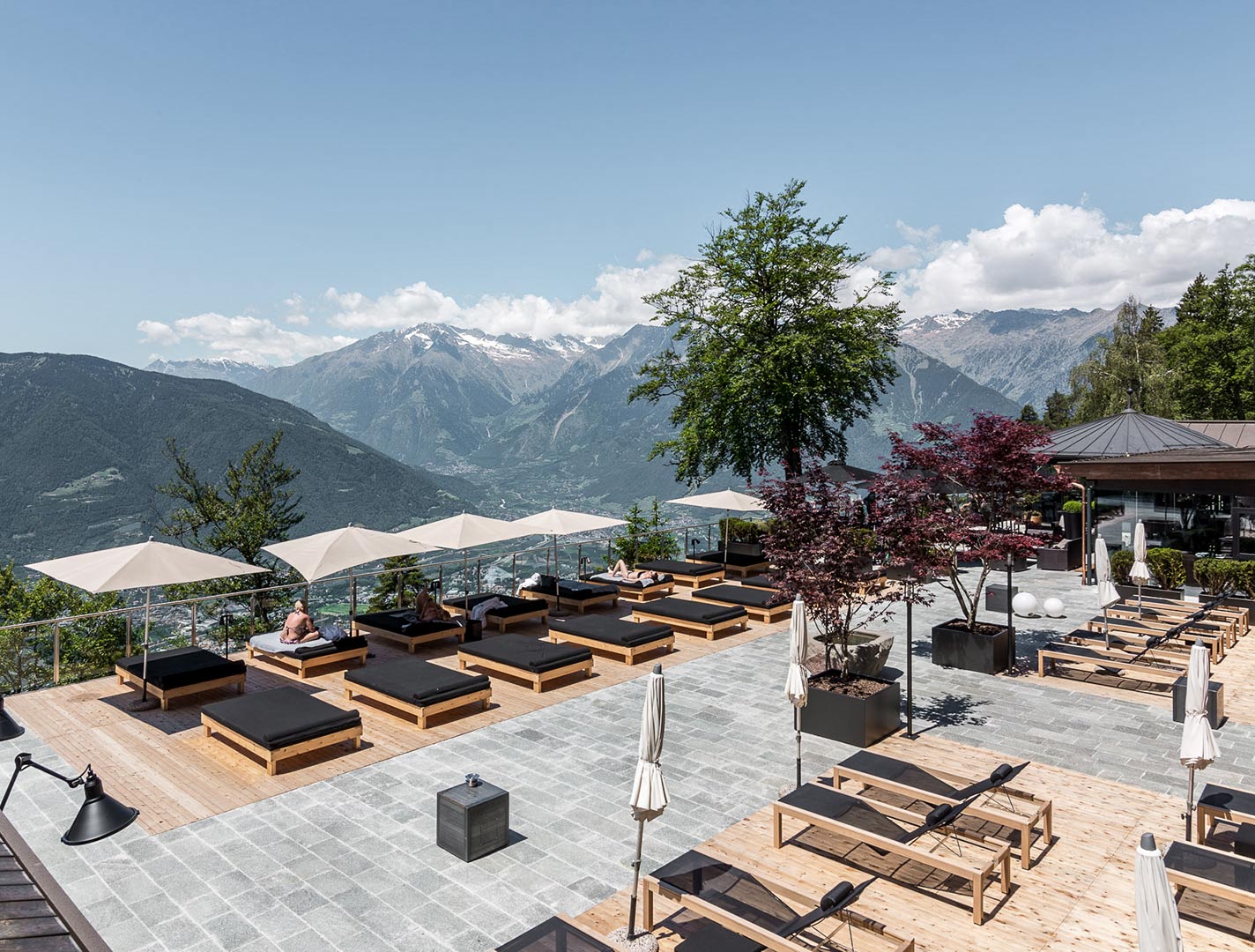 ---
After spectacular renovations, the Miramonti Boutique Hotel above the rooftops of Meran is surely considered to be one of the top spots in the South Tyrolean mountains. And to be honest: The atmosphere is simply: spectacular!
"We want to be known as an alpine hideaway that has something magical. Far away from the daily routine. Very close to nature", says Klaus Alber, who runs this pretty place together with his wife Carmen. And we think he is absolutely right. When you stand on the terrace and the sun is shining and you look down upon Meran, you think: This is definitely a magical hideaway.   
The Rooms
There are two types of rooms right now: refurbished rooms in the main house, all with some very nice details, comfortable beds and specials like a fireplace or a little in-room-sauna. All materials are 100 percent handcrafted from Italy and mainly from the region of South Tyrol. Also the views through the grand glass windows: stunning! 
The rooms in the newly built Owner's house have been created very homogeneously. The walls are made of spruce, the bathrooms are integrated, with a glass wall and some wonderful details. The materials: white fir, concrete, sheep's wool, hand-woven linen, tanned leather. One hundred percent made in Italy. With the exception of a few beds: they are from the Scandinavian top brand Hästens – who used to be purveyor to the Royal House of Sweden. 
The new Wellness Area
The new spa has been thought through very carefully with architecturally very sophisticated materials: some of the hundreds of years old bedrock under the building has been transformed into floors and water taps. There is a sauna, a steam bath, a forest sauna on stilts, treatment rooms and an enormous relaxation area, which is a great place to take it easy.
Absolute Highlight
The Pool. 16 metres long and five metres wide, it leads outdoors into the impressive landscape. The whole year it has a warm temperature of 32 °C and is filled with healthful brine water.
The Restaurants
Even though it's a boutique hotel, the Miramonti offers three restaurants, especially in which South Tyrolean dishes made from regional products are offered.
You should know
The Miramonti is not quite uniform yet. There are still some "old" rooms that can't compete with the new ones. These are slowly but surely being reconstructed and made to fit and of course, have a greatly reduced price.
Ideal for
Couples with a feeling for beautiful things, stressed out managers who need to recharge their batteries, Ladies who are on a trip searching for themselves or families with plenty of time. The Miramonti is not so ideal for small children, but they are definitely made very welcome. 
Another idea: Combine your stay with a visit to another Pretty Hotel Ottmanngut, they even have a combination offer.
Location
Prices
Double room in the new Owner`s House with breakfast from 118 euros per person. Current offers can be found here here.
Contact
MIRAMONTI Boutique Hotel
St. Kathreinstraße 14
39010 Hafling / Meran
Bozen, Italy
www.hotel-miramonti.com