"We want to be known as an alpine hideaway that has something magical. Far away from the daily routine. Very close to nature", says Klaus Alber, who owns and runs this pretty place together with his wife Carmen. And we think he is absolutely right. When you walk out on the terrace and the sun is shining and you look down upon Merano, you think: This is definitely a magical hideaway.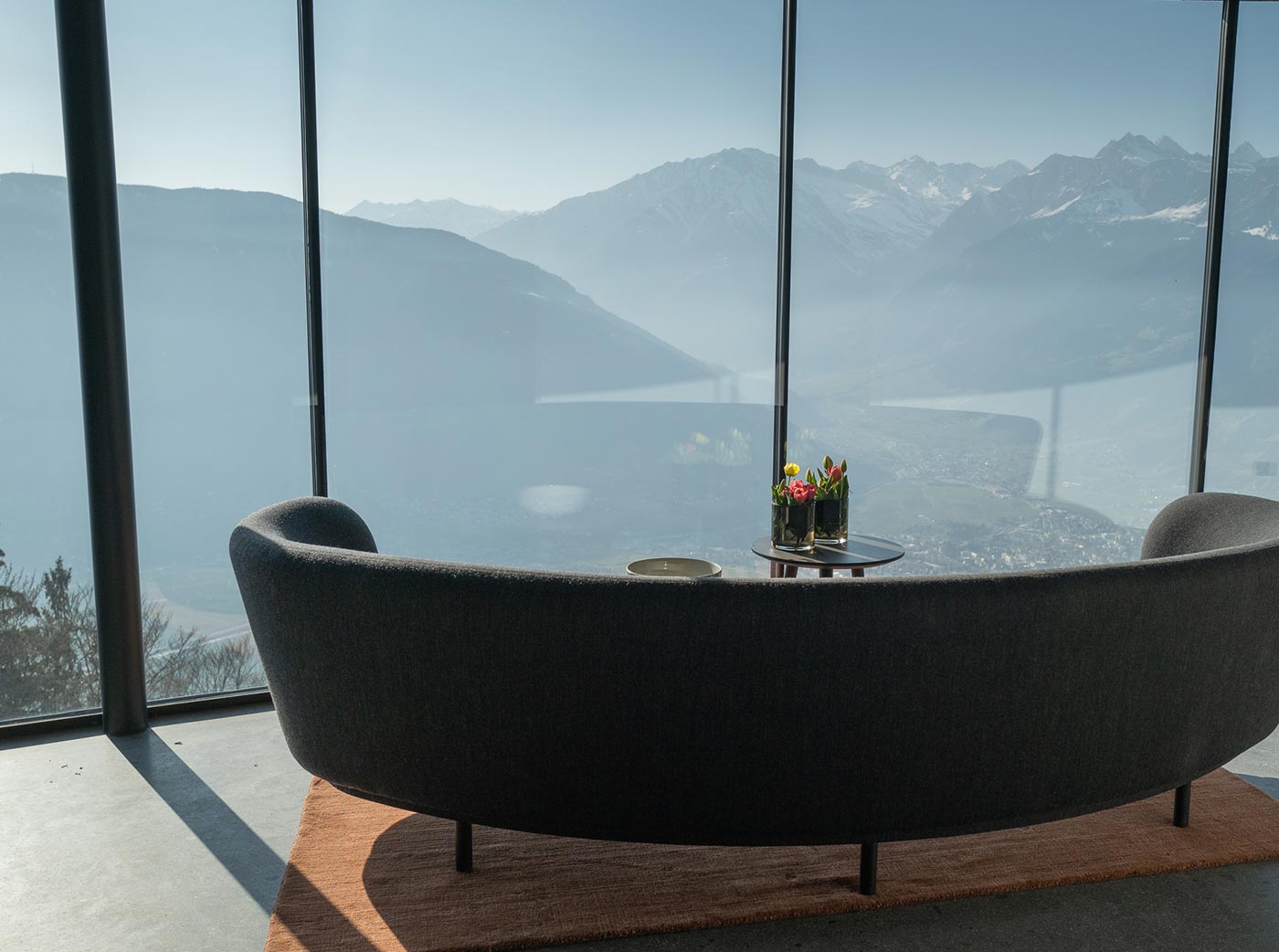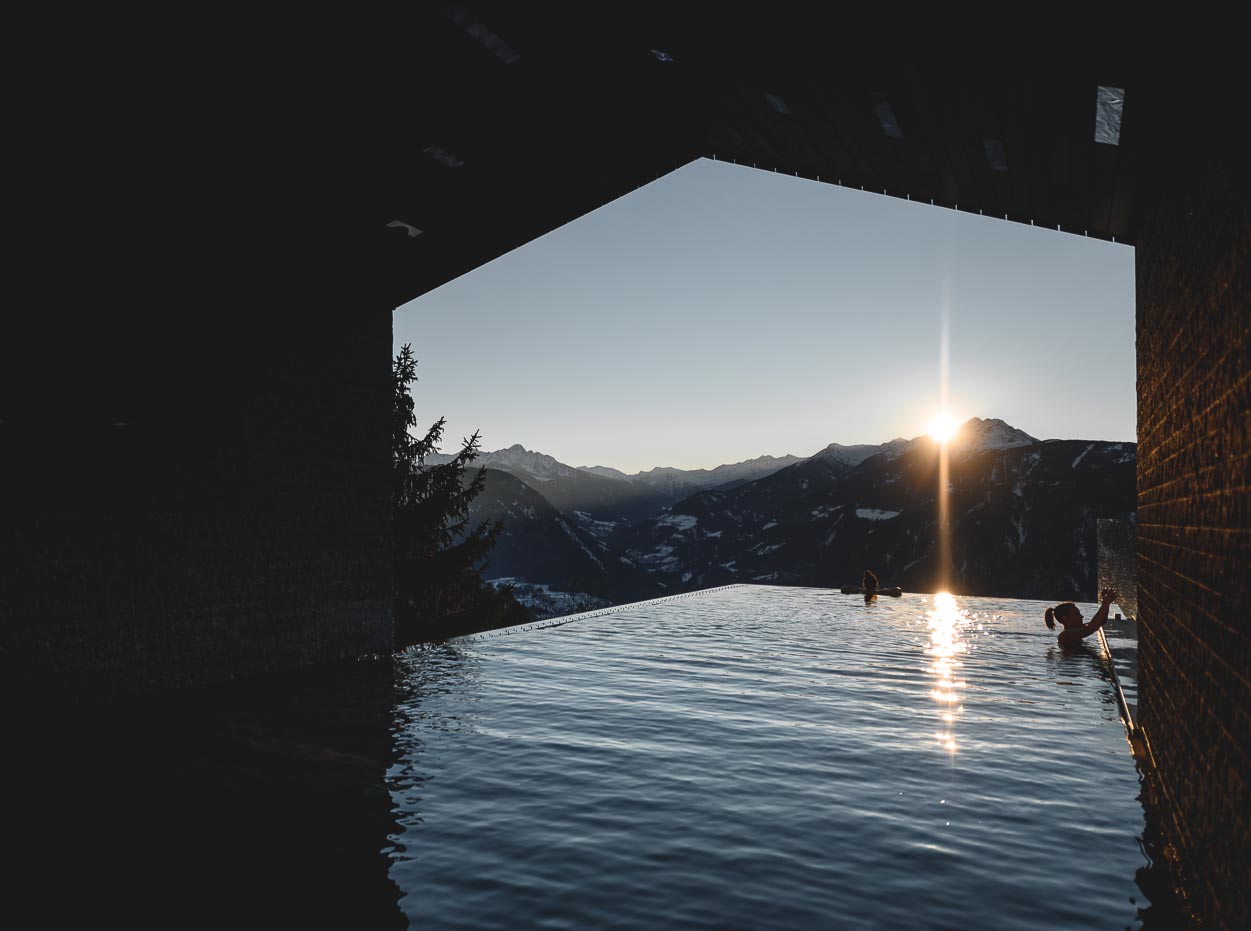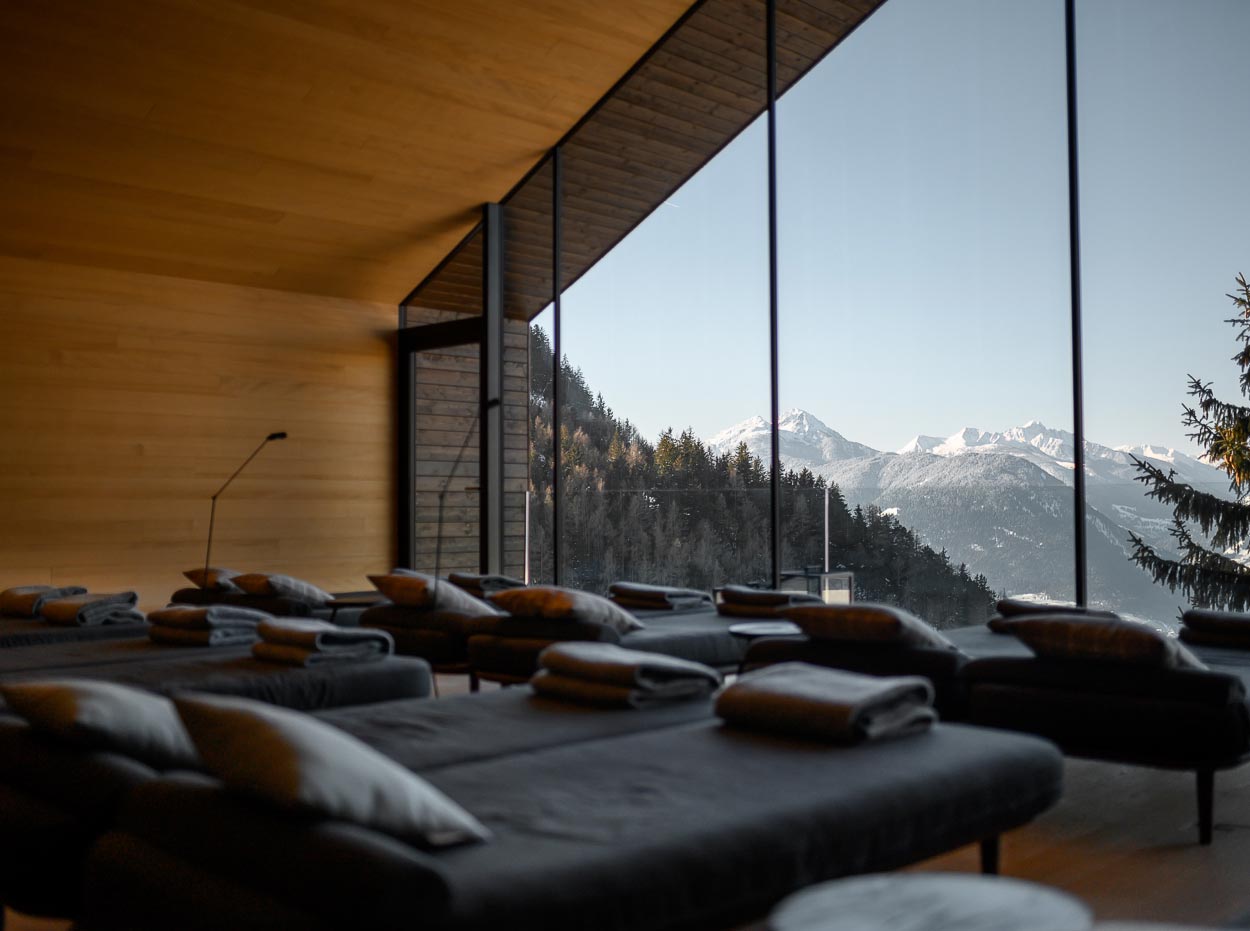 The Rooms
There are two types of rooms right now: refurbished rooms in the main house, all with some very nice details, comfortable beds and specials like a fireplace or a little in-room-sauna. All materials are 100 percent handcrafted from Italy and mainly from the region of South Tyrol. Also the views through the grand glass windows: stunning! 
And the newly built rooms in the Owner's house. They have been created very homogeneously. The walls are made of spruce, the bathrooms are integrated, with a glass wall and some wonderful details. The materials: white fir, concrete, sheep's wool, hand-woven linen, tanned leather. One hundred percent made in Italy. With the exception of a few beds: they are from the Scandinavian top brand Hästens – who used to be purveyor to the Royal House of Sweden.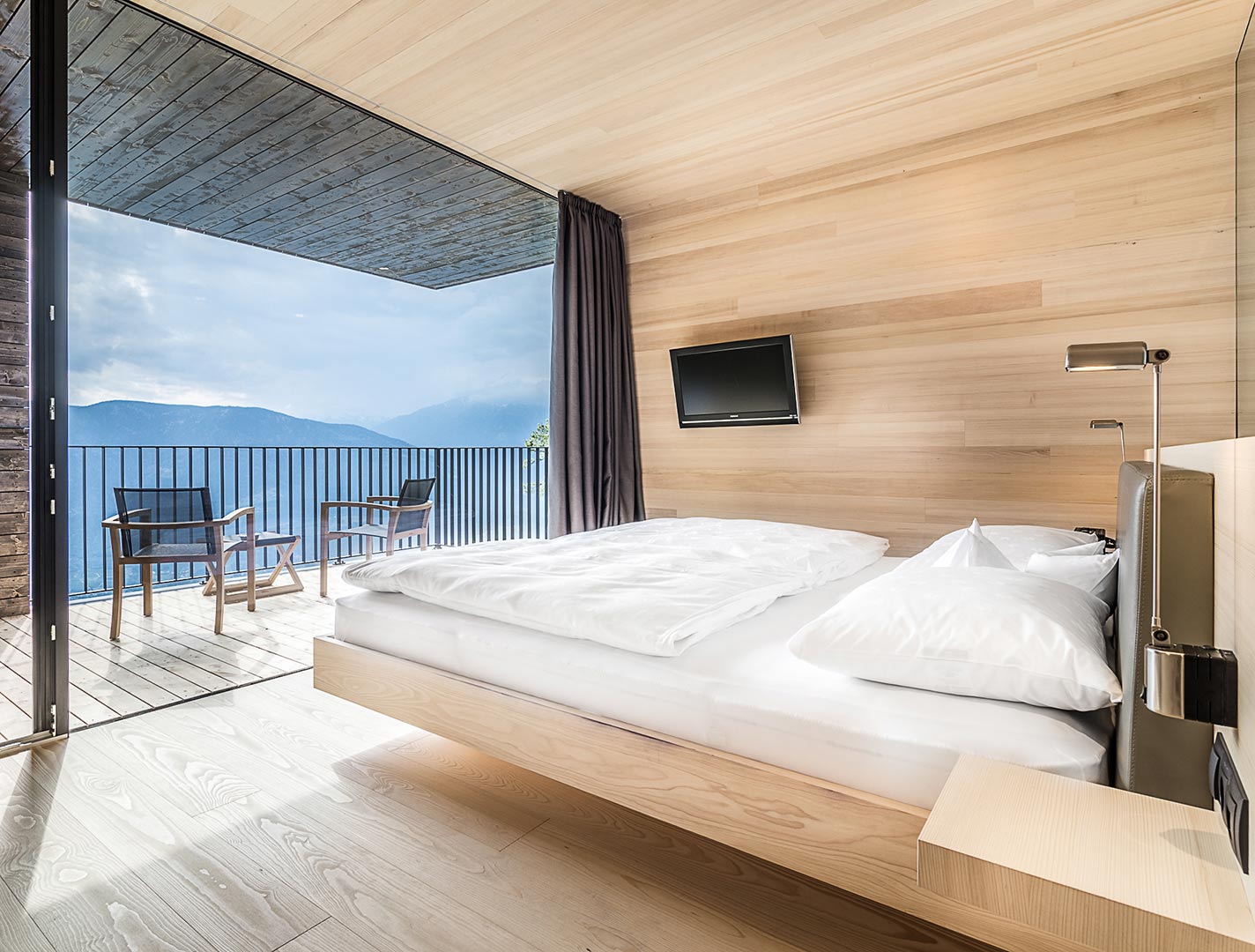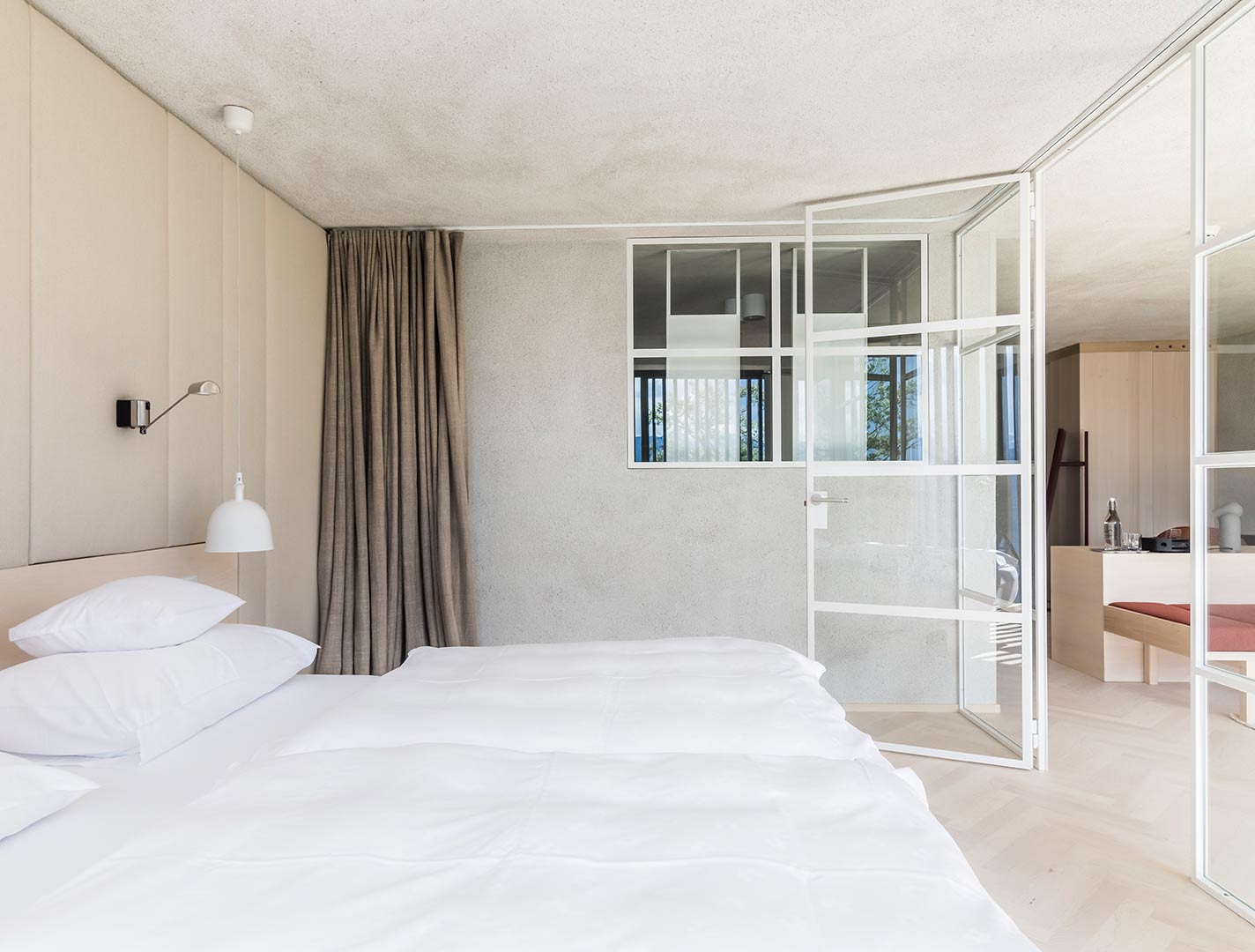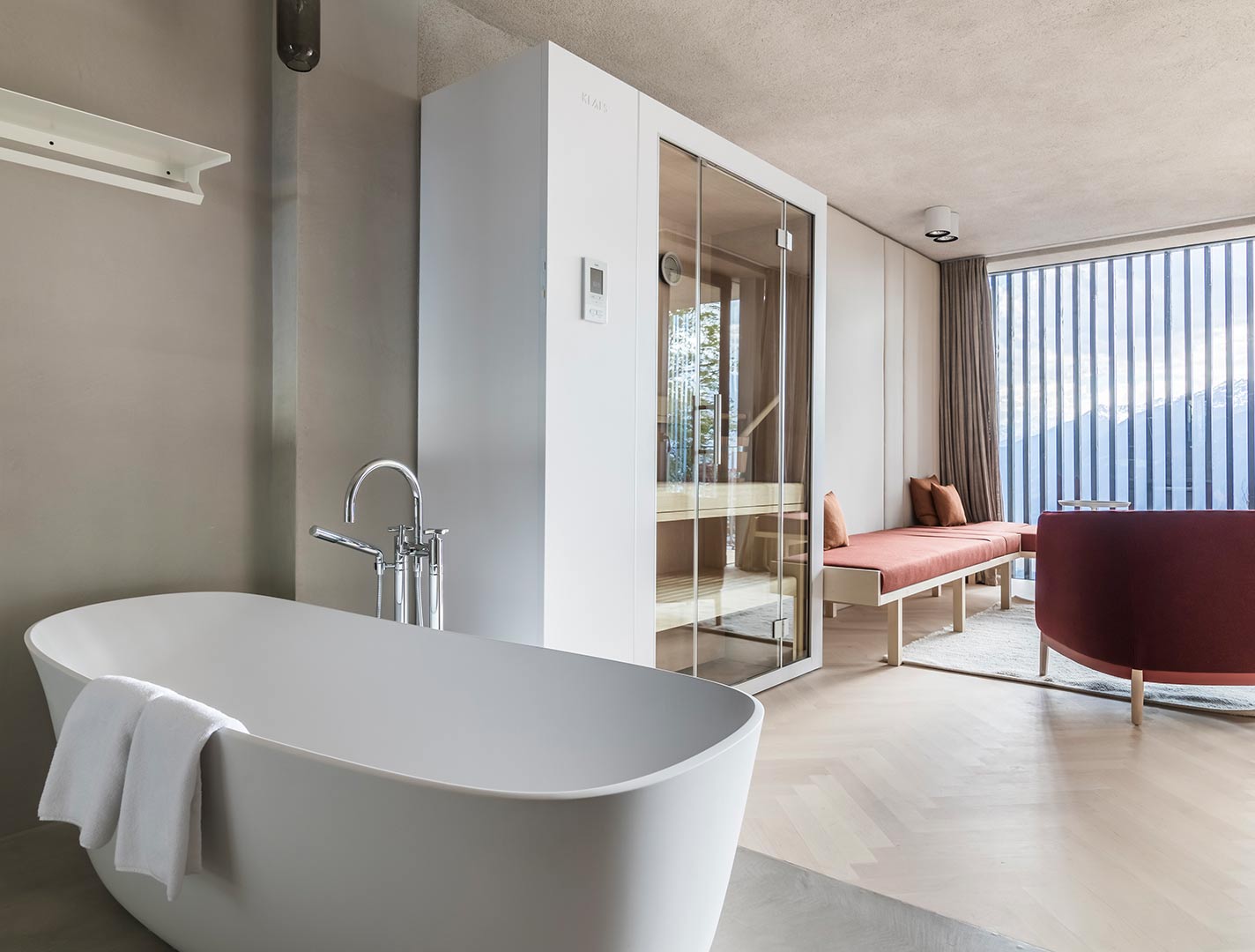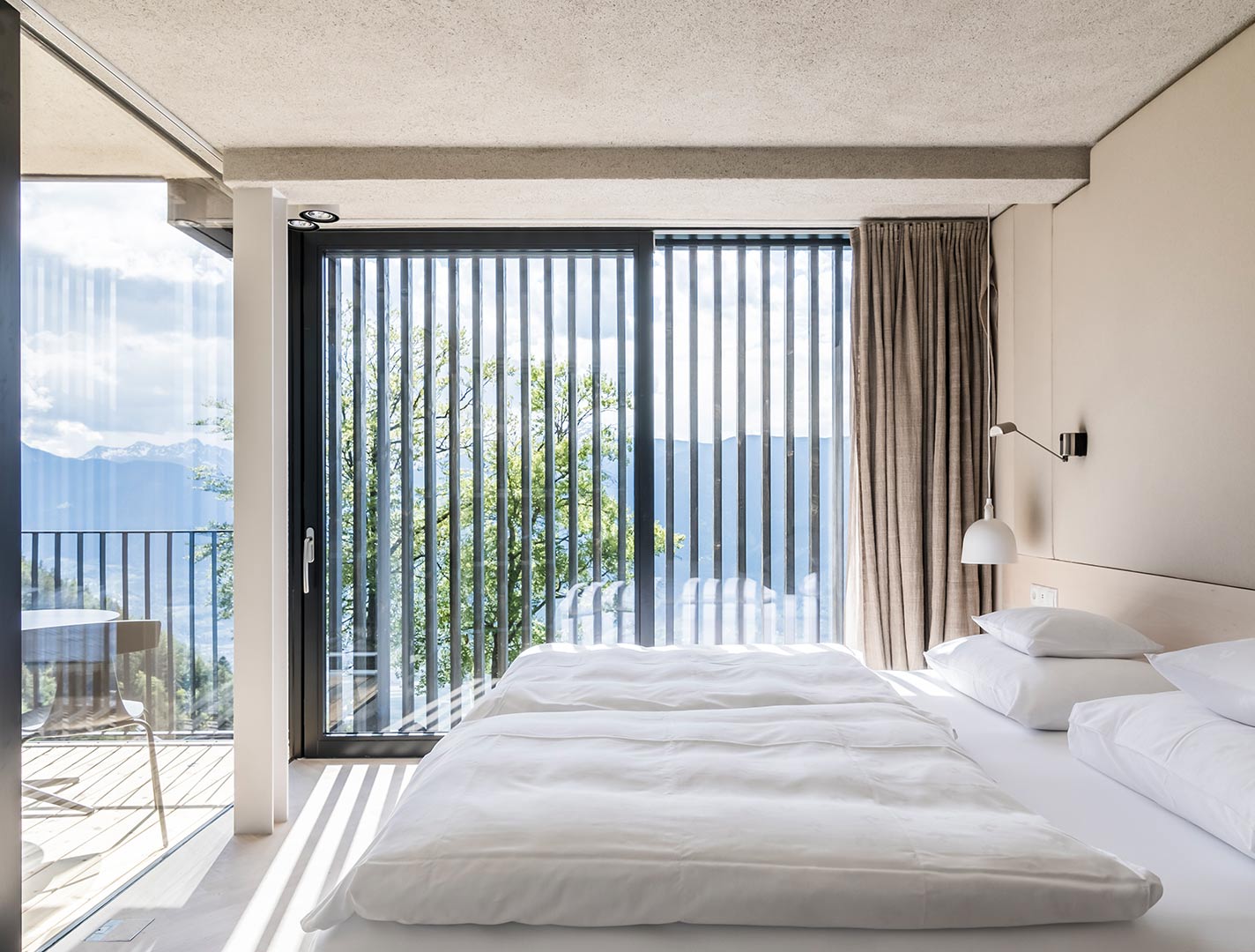 Sky House
In 2019 Miramonti has established a spectacular Sky House above the main building. It is equipped with a sleeping room in the basement and a big living room on the first floor with magnificent views of the Meraner Berge.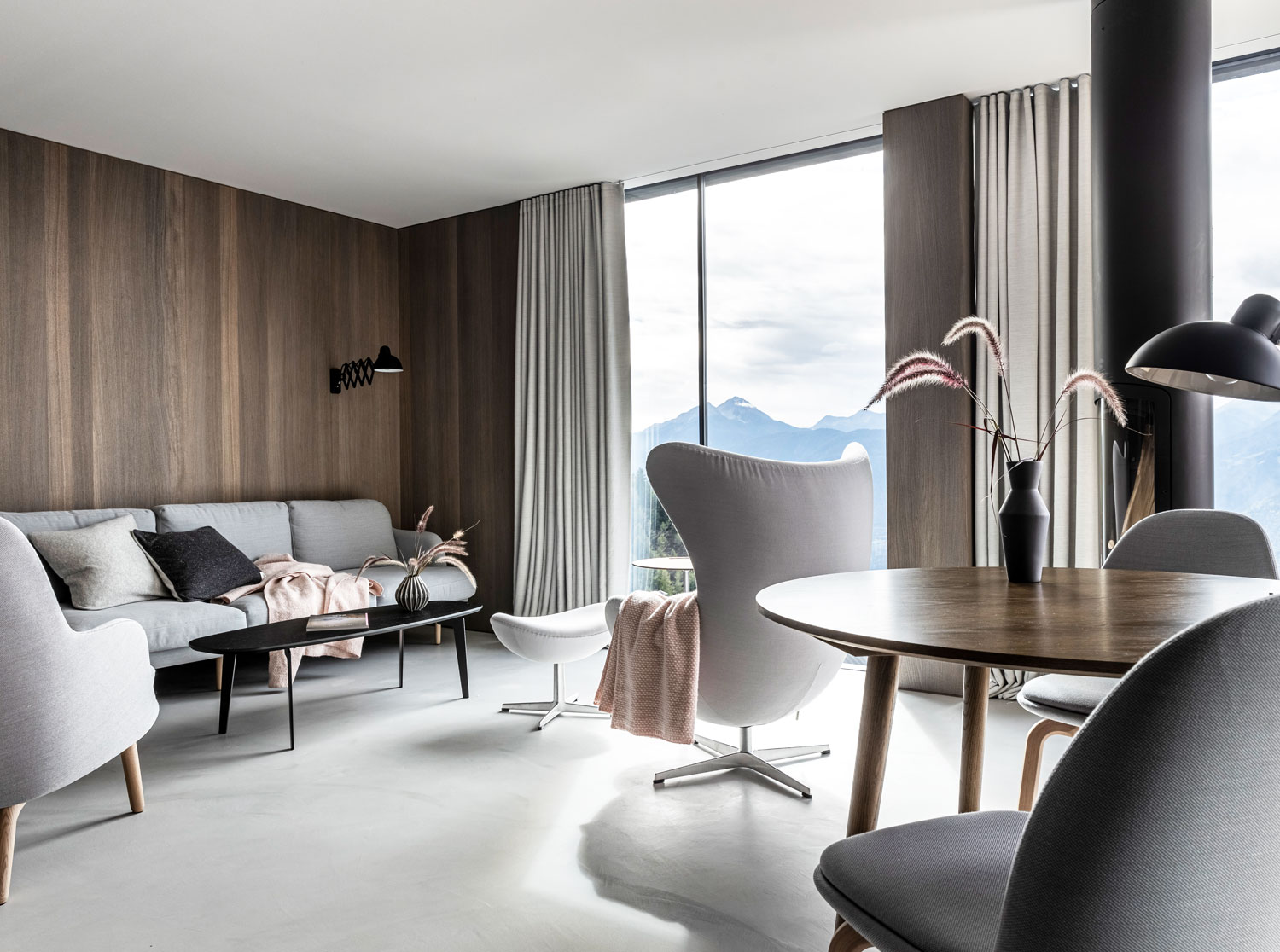 The Wellness Area
The spa has been thought through very carefully with architecturally very sophisticated materials: some of the hundreds of years old bedrock under the building has been transformed into floors and water taps. There is a sauna, a steam bath, a forest sauna on stilts, treatment rooms and an enormous relaxation area, which is a great place to take it easy. In addition to the "normal" wellness, you find a new Yoga house above the main building facing the mountains. In there you will also find a fully equipped gym.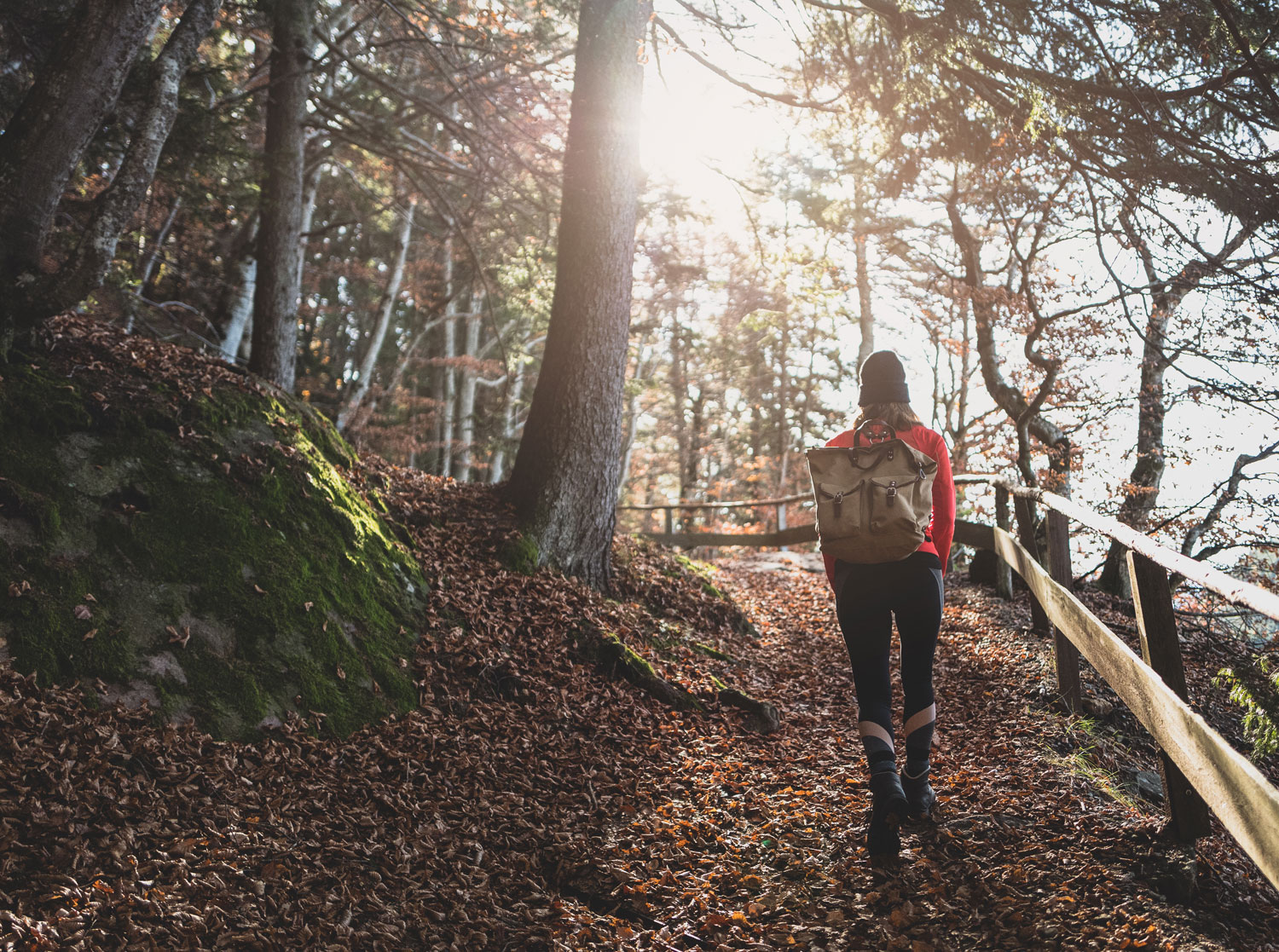 Highlight
The Pools. The main one: 16 metres long and five metres wide, it leads outdoors into the impressive landscape. The whole year it has a warm temperature of 32 °C and is filled with healthful brine water. Since 2019, there is also a Japanese Onsen pool a little above the house. The water temperature here is 40 degrees. It is open all year round.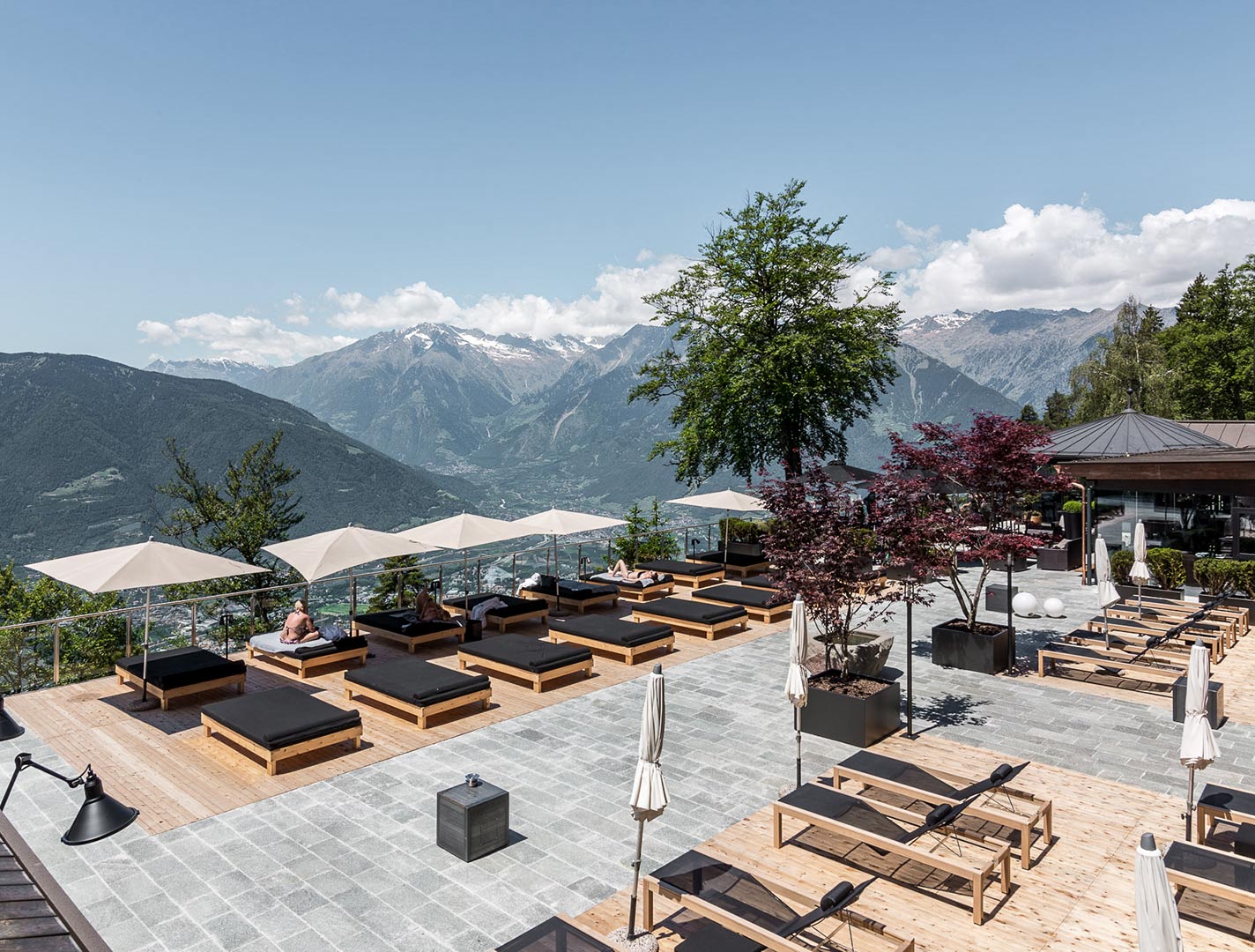 The Restaurants
Even though it's a boutique hotel, the Miramonti offers three restaurants, from South Tyrolean dishes made from regional products to open-minded fine dining are offered.
Ideal for
Couples with a feeling for beautiful things, but also big families, who were looking for a place to recover and spend some quality time together. 
Combine with
Combine your stay with a visit to another Pretty Hotel Ottmanngut in downtown Merano. They have a combined offer. We'd also recommend a tour starting at Miramonti Boutique Hotel, then another two days at Parkhotel Mondschein in downtown Bolzano and a visit to Villa Arcadio on the nearby Lago di Garda (two hours from Merano). 
Prices
Double room in the new Owner`s House with breakfast around 245 euros per person. Current offers can be found here here.
Contact
MIRAMONTI Boutique Hotel
St. Kathreinstraße 14
39010 Hafling / Meran
Bozen, Italy
www.hotel-miramonti.com