Ten Lovely Hidden Gems in Europe

There is a lot of awards and lists of great small hotels, but in the end, you come to the conclusion, that there are only a few places, that can be described as "secret escapes". Here are ten wonderful sanctuaries, where we`d send everyone, who appreciates the tranquility of a small – and of course very pretty – place.
La Bionda, Begur / Spain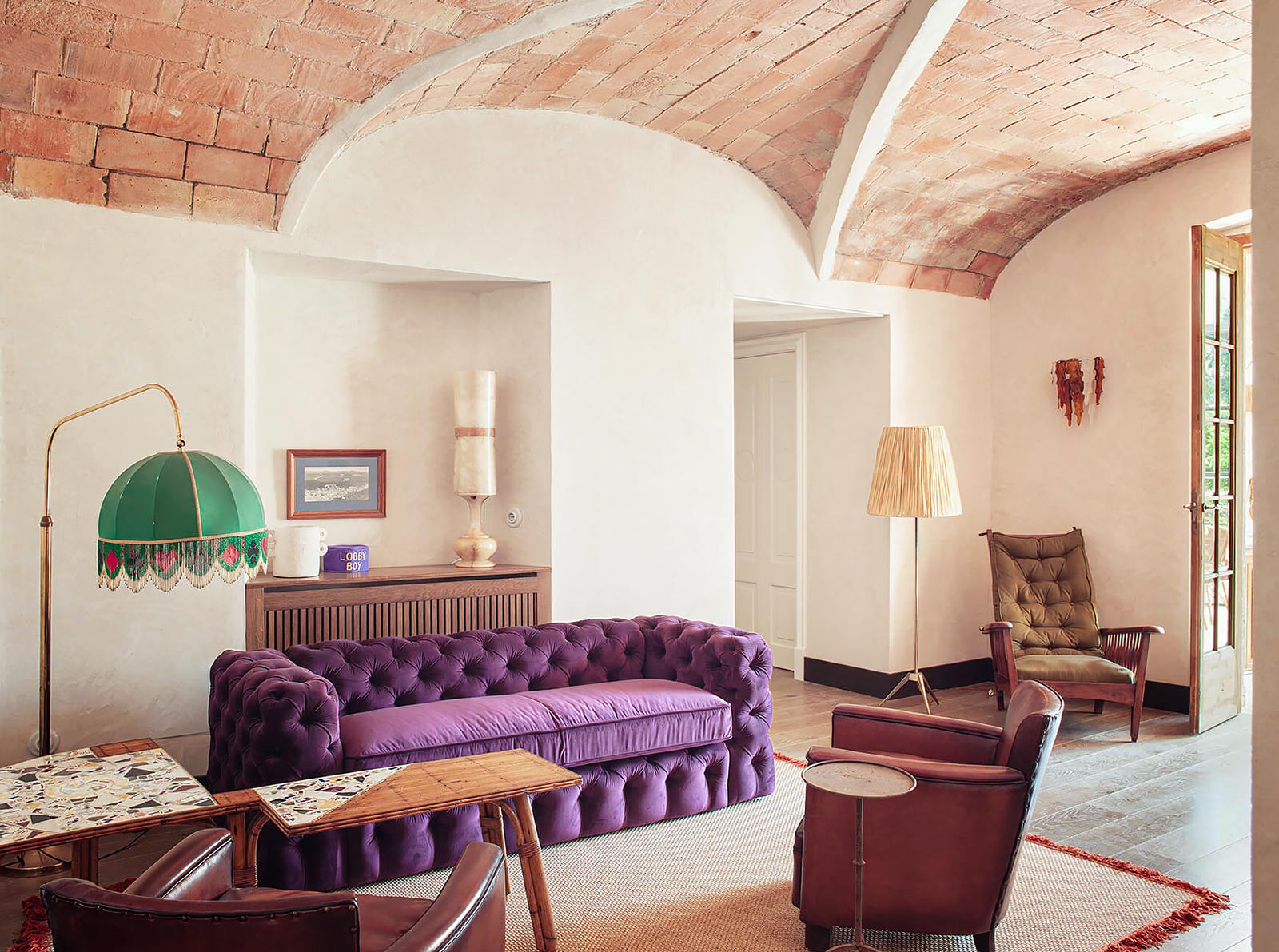 Carla Lloveras from Barcelona dreamed of running her own hotel, so she created one in the most beautiful Costa Brava town of Begur, right in the centre. The house is a dream, an urban palace with beautiful light seeping through the rooms in the morning and evening. In total, there are only nine stylishly furnished suites at La Bionda. Breakfast is served on the ground floor in the morning and the seven beaches are only 5 minutes away by car or bus.
Contacts
La Bionda Begur
Carrer Font de Baix
17255 Begur
Spain
I Cucali, Porto Recanati / Adriatic Coast (Italy)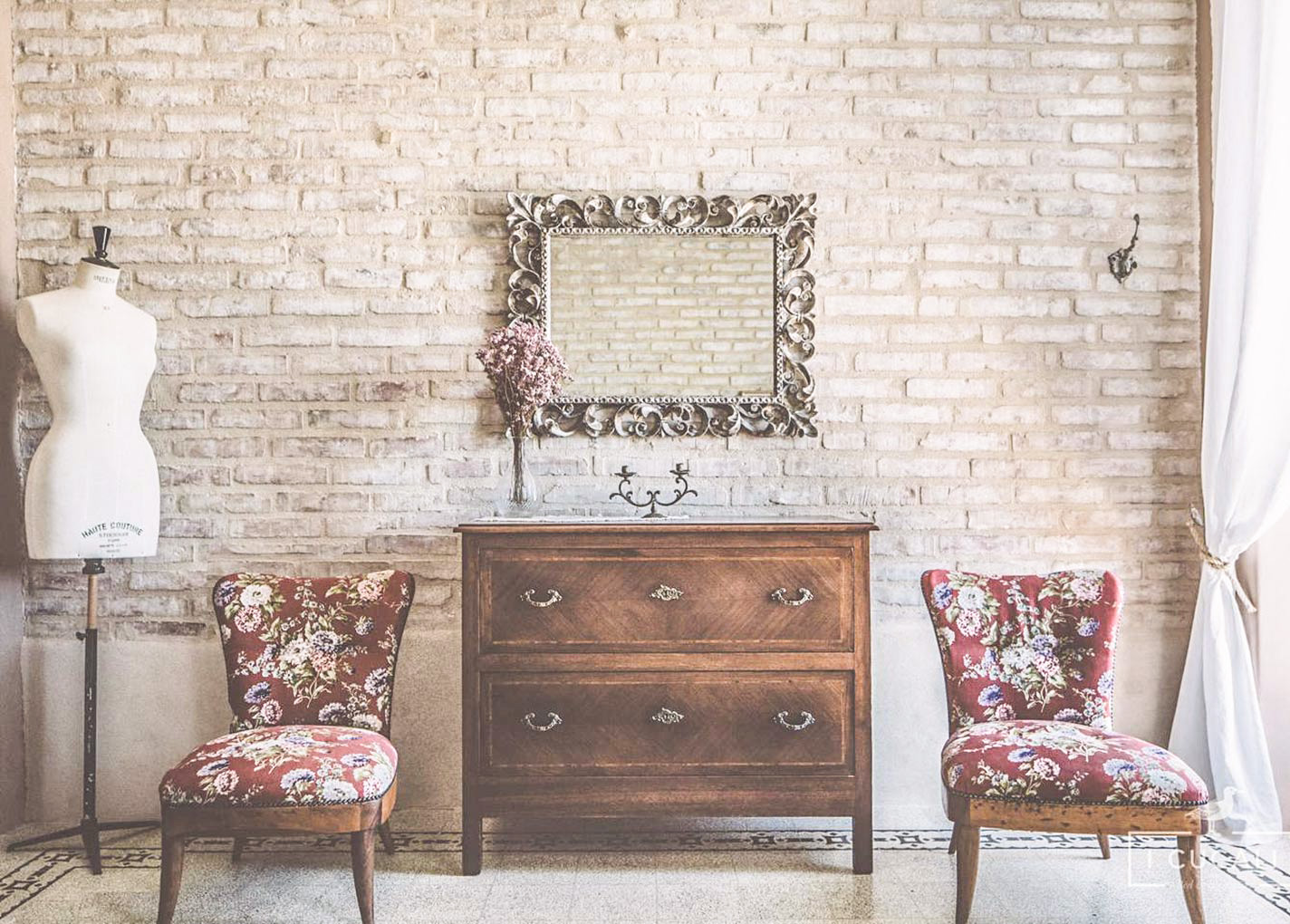 Chiara Scislowskis family still owned an old fisherman's house directly on the beach, so she decided to furnish it exquisitely, and opened a small sanctuary, which really should be kept top secret and not divulged to anyone. This jewel of a B&B has only got three rooms, which all look as though they are the dressing rooms in a Giuseppe Verdi opera. The show-stopper of this Pretty Hotel: It lies directly on the beach in the small town of Porto Recanati in the Macerata province south of Ancona.
Contacts
I Cucali
Lungomare Palestro, 39
62017 Porto Recanati MC
Italy
Les Rosées, Mougins – Cote d'Azur / France

Les Rosées in the hills of Mougins, 25 minutes above Nice and Cannes, is one of those places you must visit at least once, so that you can take part in the international Pretty Hotels expert talk. This stone villa only has five enchanting rooms that look as though Laura Ashley had imported them to France to be part of the set for a new Francois Ozon movie. Outside in the garden there is a pool made of stone and in the evenings there's homemade dinner in the nooks and crannies of the building. Our recommendation: Because of the proximity to Nice, perfectly suited for a romantic Thursday-to-Sunday-Weekend.
Contacts
Les Rosées
238 Chemin de Font Neuve
06250 Mougins
Frankreich
Website
Follonico, Montefollonico / Tuscany (Italy)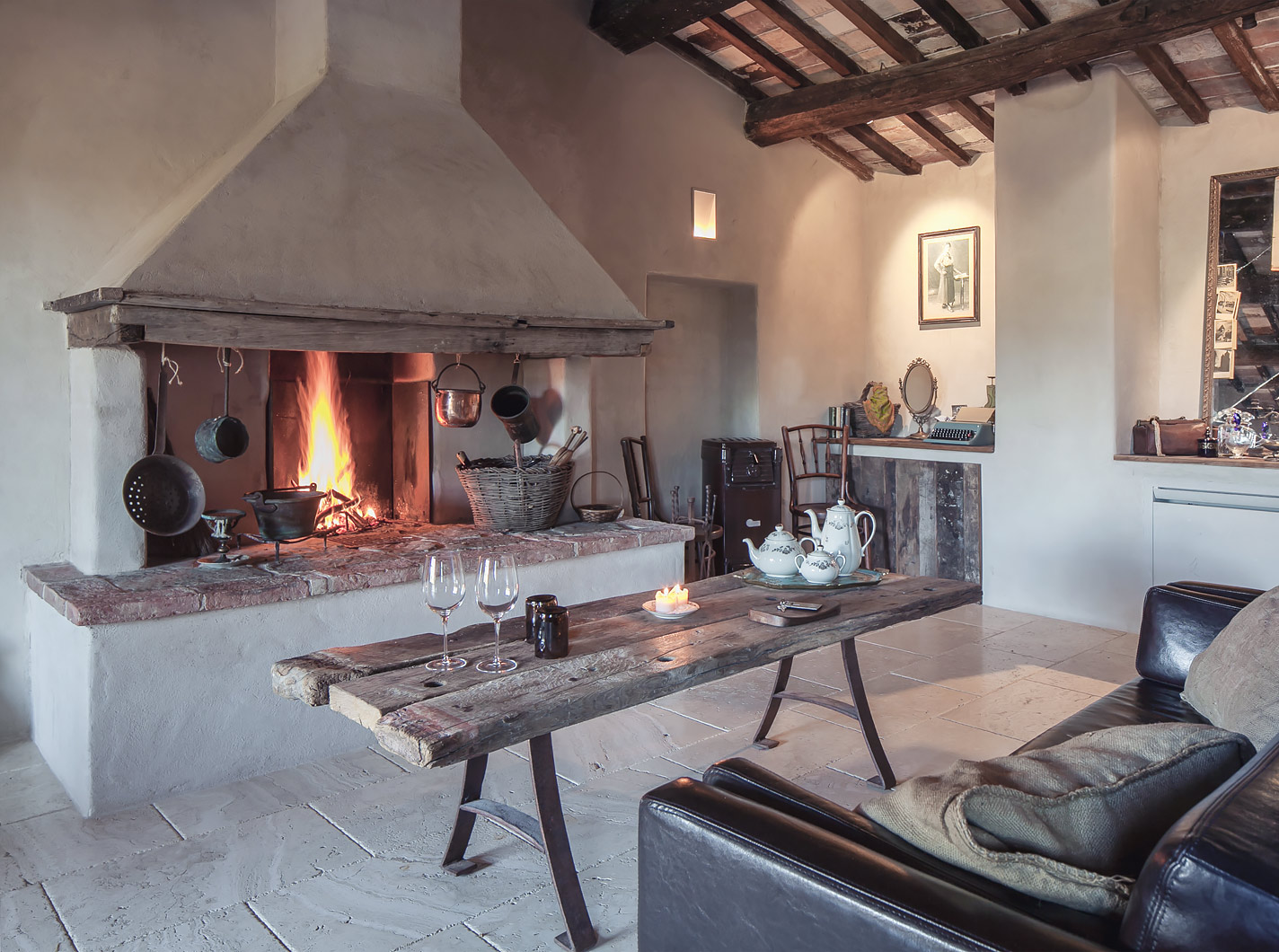 Follonico belongs to one of those sanctuaries that you fall in love with even by just looking at the pictures. Those who – bide here, in the middle of the Tuscan hills south of Siena – watch the sunset from the garden will send a text message to their friends (who preferred to spend their holidays on Ibiza), saying: "You guys are really nuts." Hosts Susanna & Fabio take good care of every one of their guests personally, as well as the farm-to-table food and also encourage guests to breakfast together. Special: Since August 2018, the pool above the building is ready to jump in. 
Contacts
Follonico 4Suites & Breakfast
Località Casale 2
53049 Torrita di Siena
Italien
Website
Kirchenwirt K1326, Leogang / Austria

A visit to Kirchenwirt is something like this: In the afternoon you move into one of the beautifully renovated rooms that have been furnished with lots of love, then you take a stroll up to the Sinnlehenalm, where you take a seat at one of the comfortable tables, and admire the spectacular rock formation of the Leoganger Steinberge, after which you descend back into the valley, sit on the historical bench in front of the Kirchenwirt and let your lovely hosts Barbara and Hans-Jörg show you a few of their precious wines, before going to the garden and enjoying a lovely dinner while watching the glorious sunset.
Contacts
Der Kirchenwirt K1326
Gourmetwirtshaus & Historisches Hotel
Geschwister Hans-Jörg Unterrainer & Barbara Kottke
A-5771 Leogang Nr.3, Dorfmitte
Salzburgerland / Austria
Tel. +43 (0)6583 8216
Website 
Tenuta Cammarana, Ragusa / Sicily (Italy)

Silvia la Padula is the owner of this South Sicilian stone villa, which has a total of only seven rooms. The Tenuta lies in an untouched landscape, about 20 minutes away from the beaches of Marina di Ragusa. The land surrounding the place is also farmed by Silvia and her husband. They grow grain, produce olive oil, cheese (Provola and Ricotta from Ragusa) and various kinds of honey. Special: There's even a small wellness-area with a sauna and hamam, which are both open all day.
Contacts
Tenuta Cammarana
Silvia la Padula
C. da Cammarana
97100 – Ragusa
Italy
Website
Villa Flor, S-chanf – Engadine / Switzerland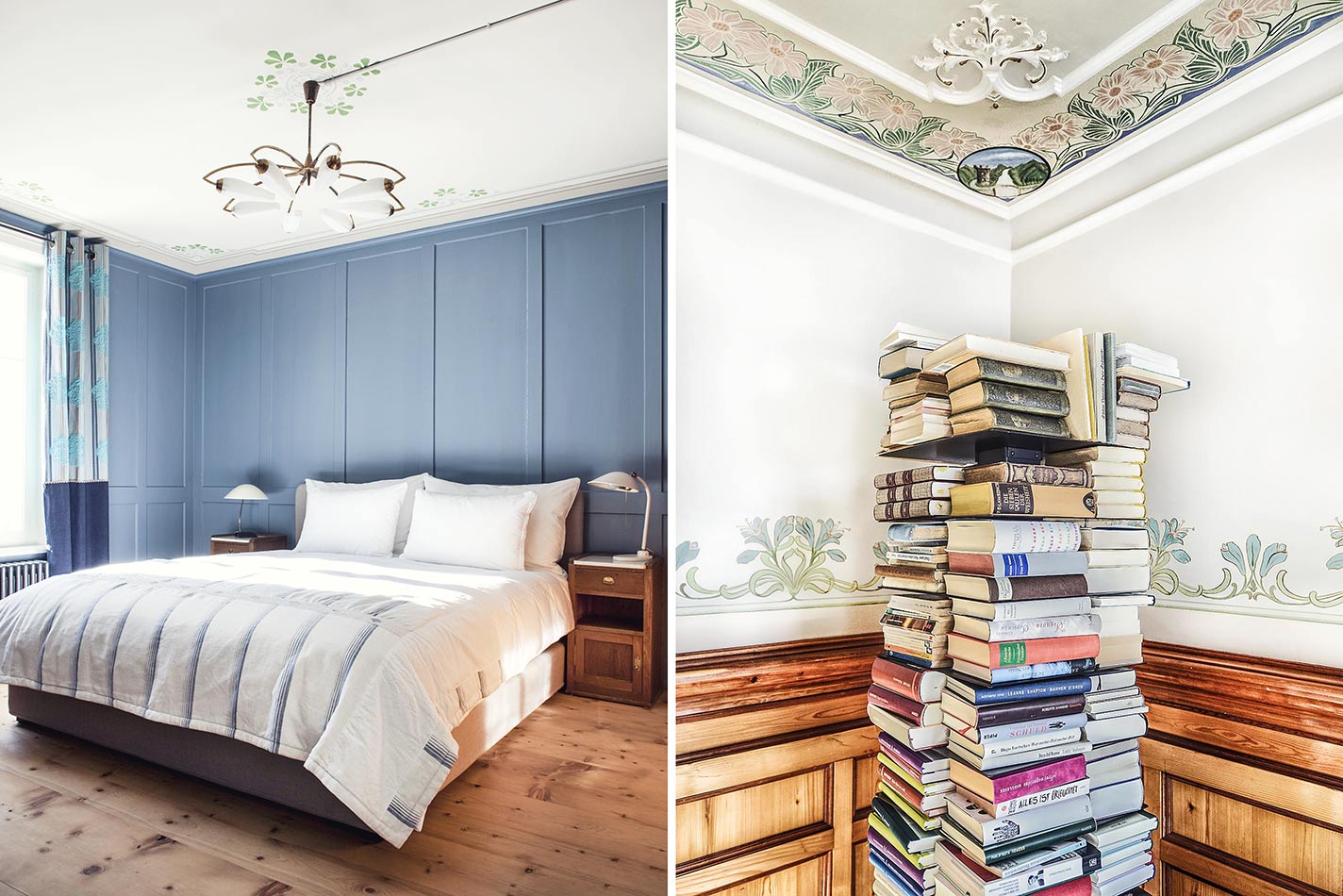 A visit to Villa Flor is always a reminder, that – historically – hotels have been places of cultured taste. Unlike in the hip designer hotels no spectacular wellness area has been built here, but rather stylish furniture and top quality flooring. Those who enter Villa Flor automatically belong to the family and are free to admire the ever-changing art exhibition of the host and art lover Ladina Florineth. In the morning you are being served a healthy breakfast and in the evening everyone, who wants enjoys drinks in a private atmosphere. Further highlights: With it's landscape and elevation Oberengadin belongs to one of the most beautiful places on Earth – during the day you wander through the picturesque landscape and in the evening dine in rustic establishments without even getting a sniff of the St. Moritzer Jet Set.
Contacts
Villa Flor
Ladina Florineth
Somvih 19
S-chanf / Switzerland

Website
Ottmanngut, Merano / South Tyrol (Italy)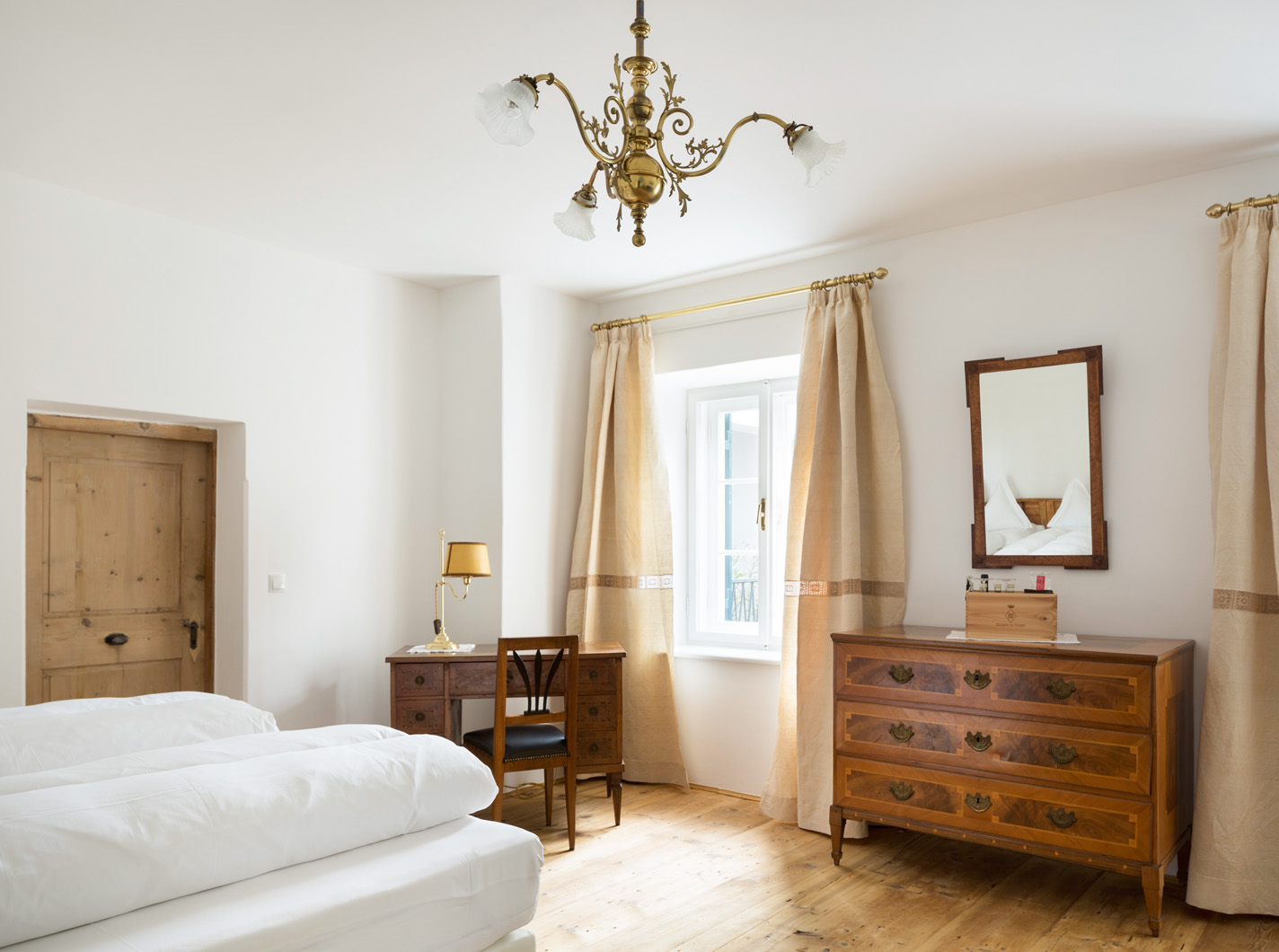 It`s a reoccurring dream: You have to experience Ottmanngut, because it belongs to the few places, in which the, "What-are-we-going-to-do-today" stress of the modern holidaymaker has no place whatsoever. You live in light rooms, in which the furniture harmonises perfectly with the historical walls and in the morning enjoy a three-course breakfast, which would be hard to find anywhere in the world. After breakfast, the young host Martin Kirchlechner provides you with valuable tips on how to get to know Merano and its surroundings. In the evening you sit in the garden nursing a glass of South Tyrolean red wine and contemplate how the tranquility is washing away the cobwebs of your mind. 
Contacts
Ottmanngut Suite & Breakfast
Giuseppe Verdi Straße 18,
Merano / Alto Adige
Italy
+39 0473 449656

Website
Hotel La Maison, Saarlouis / Germany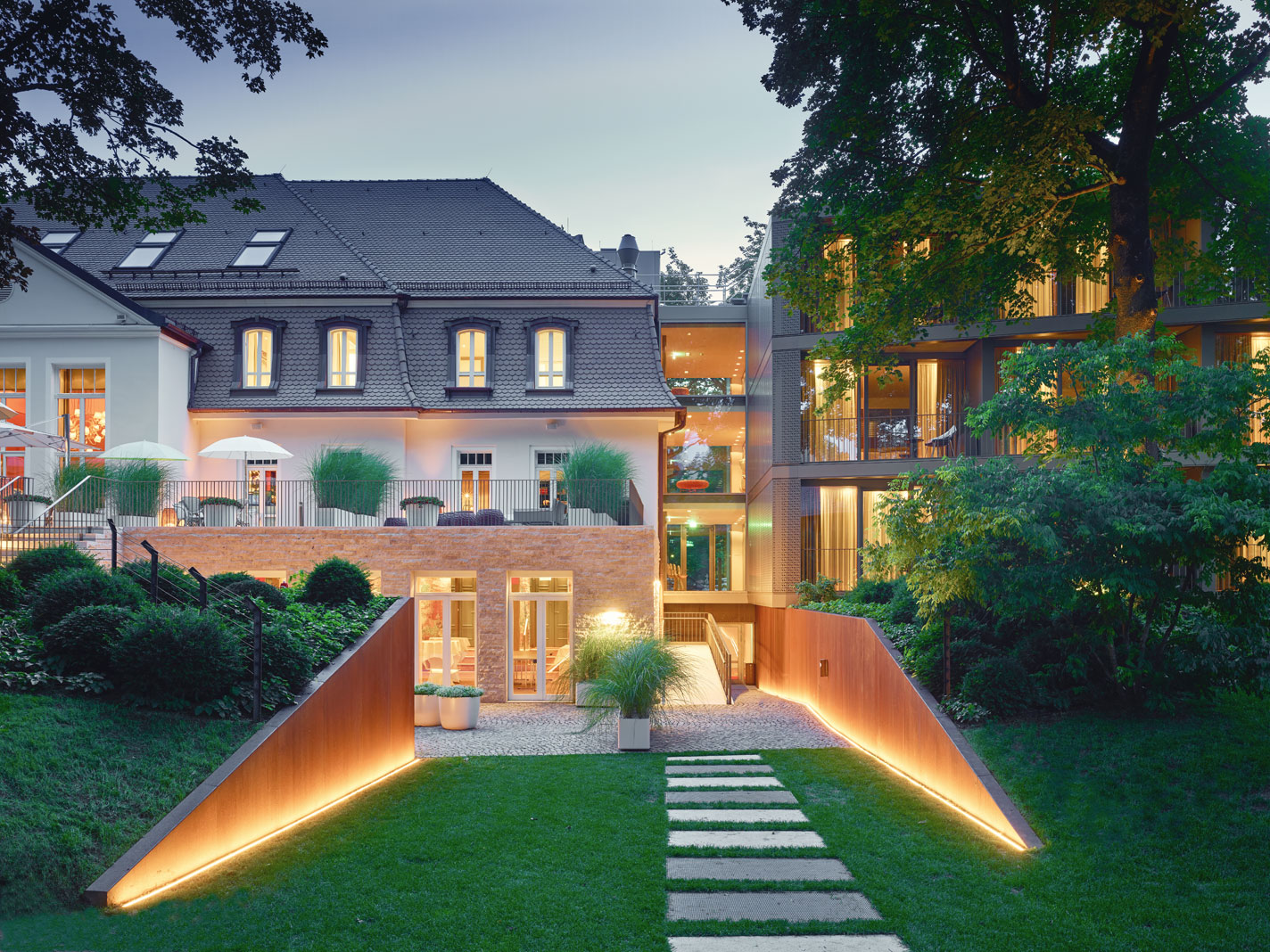 Okay, Saarlouis might not exactly be the Provence or Tuscany (and definitely not Sicily!), but the Hotel La Maison should really be put on this list. Host Günter Wagner, because of the sale of his firm (Wagner frozen pizza) had "a little" budget for the renovation of this former administrative appeals court, created his own francophile sanctuary here, in which you can, on a whim, spend a romantic weekend. Seriously, La Maison gives you the feeling of being someone really special, a VIP, but without the burden of 230 million Instagram followers. Apart from the pretty rooms, the cuisine is a dream come true. In the morning you breakfast in "Pastis", which was modelled on a French bistro and the evening at "LOUIS", which was awarded with two Michelin stars recently.  
Contacts
LA MAISON
Prälat-Subtil-Ring 22
66740 Saarlouis
Germany
Website
Maison Valvert, Provence / France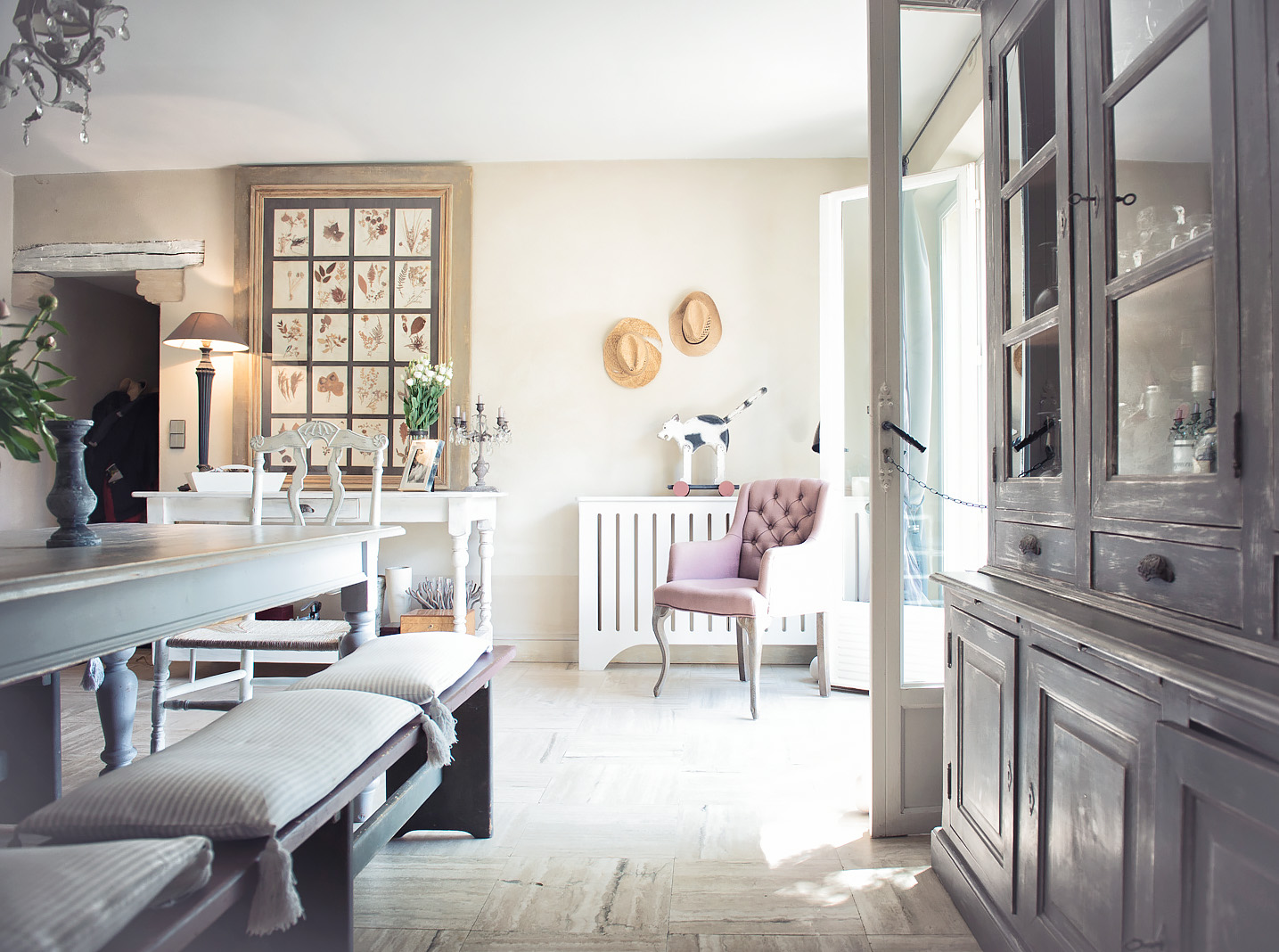 Naturally a place in the Provence cannot be missing from this list – with a host-couple who first fell in love with each other, then in Luberon and also in the idea to run a bed & breakfast here together. Maison Valvert is a perfect base for Provence-discoverers and apart from the charming rooms, there is also a tree-house and three small Maisons with more privacy and an uninterrupted view to Mother Nature.
Contacts
Maison Valvert
Route de Marseille
84480 Bonnieux
France