You know you have truly arrived when you are ascending up a small path that leads to this hidden estate. For Villa Arcadio is situated just above the small town of Salò, framed by the hills and mountains of the province of Brescia. Upon entering this historic residence, you find yourself on a terrace with tables set in white, colorful lamps and a beautiful view of the lake. Below the villa are meadows and trees; neighbors there are none. Sipping on your first glass of Vino Spumante (please taste their Friancacorta) you are already in full holiday mode and you realize  … there is really not much that can go wrong from here.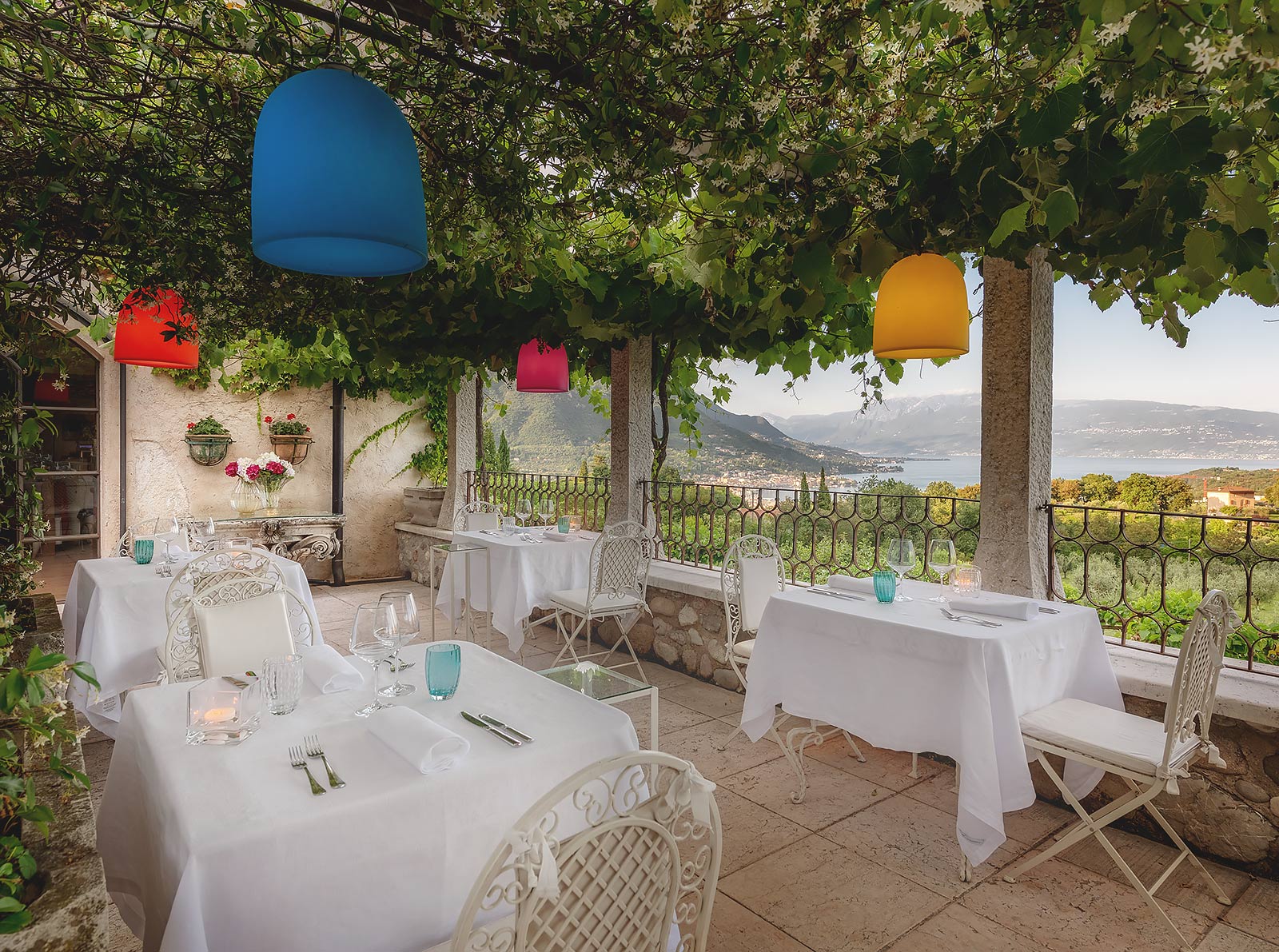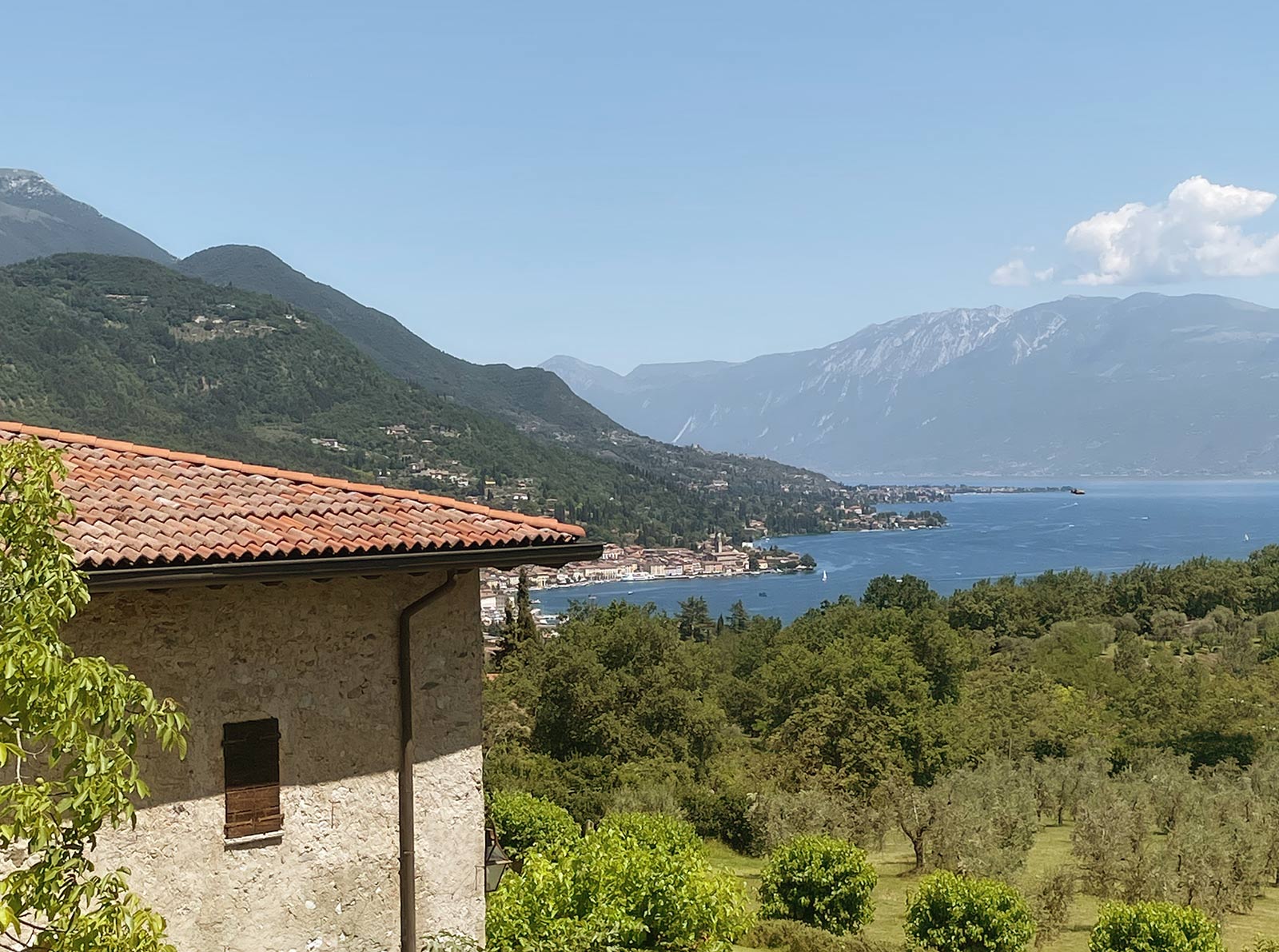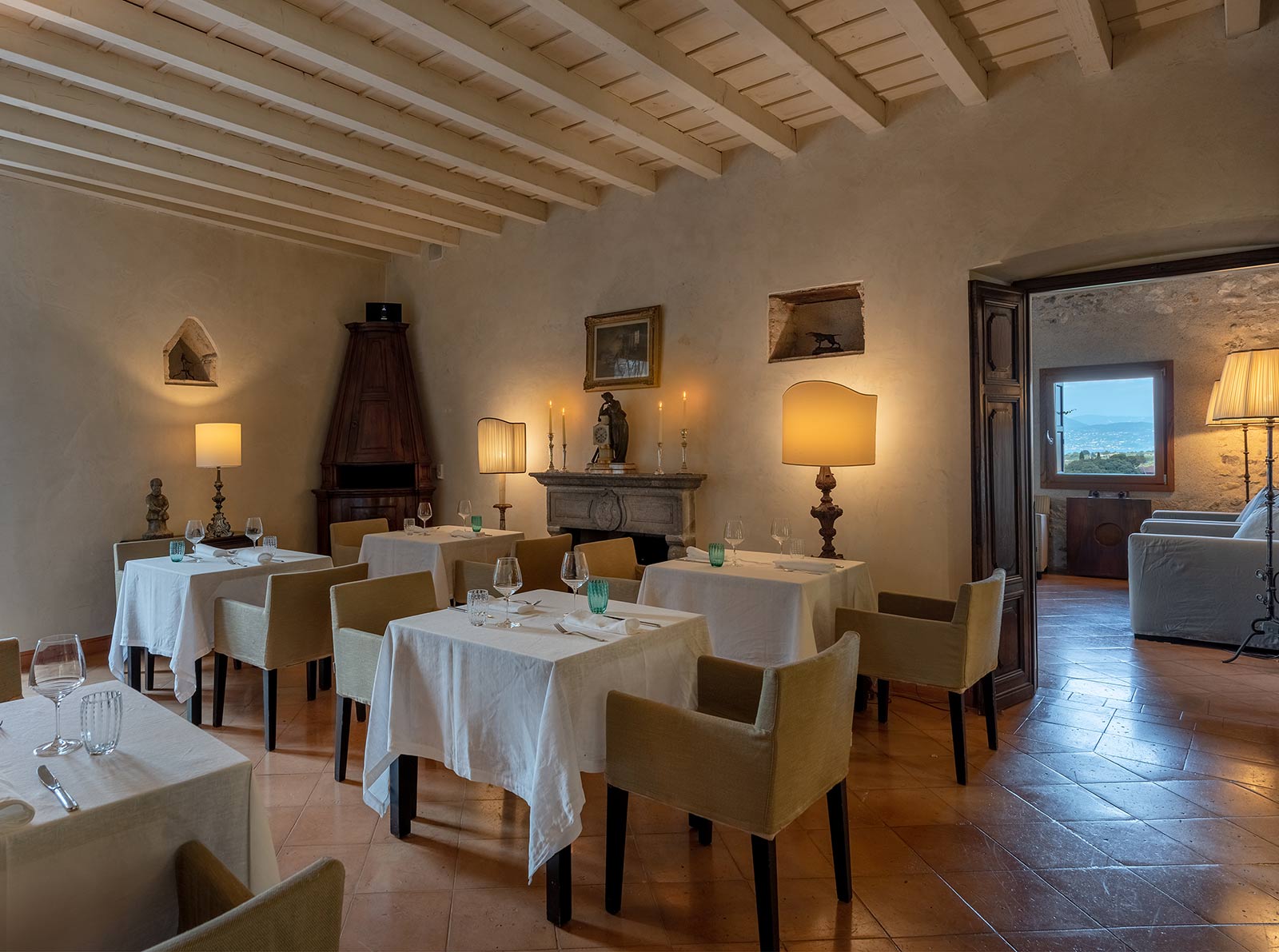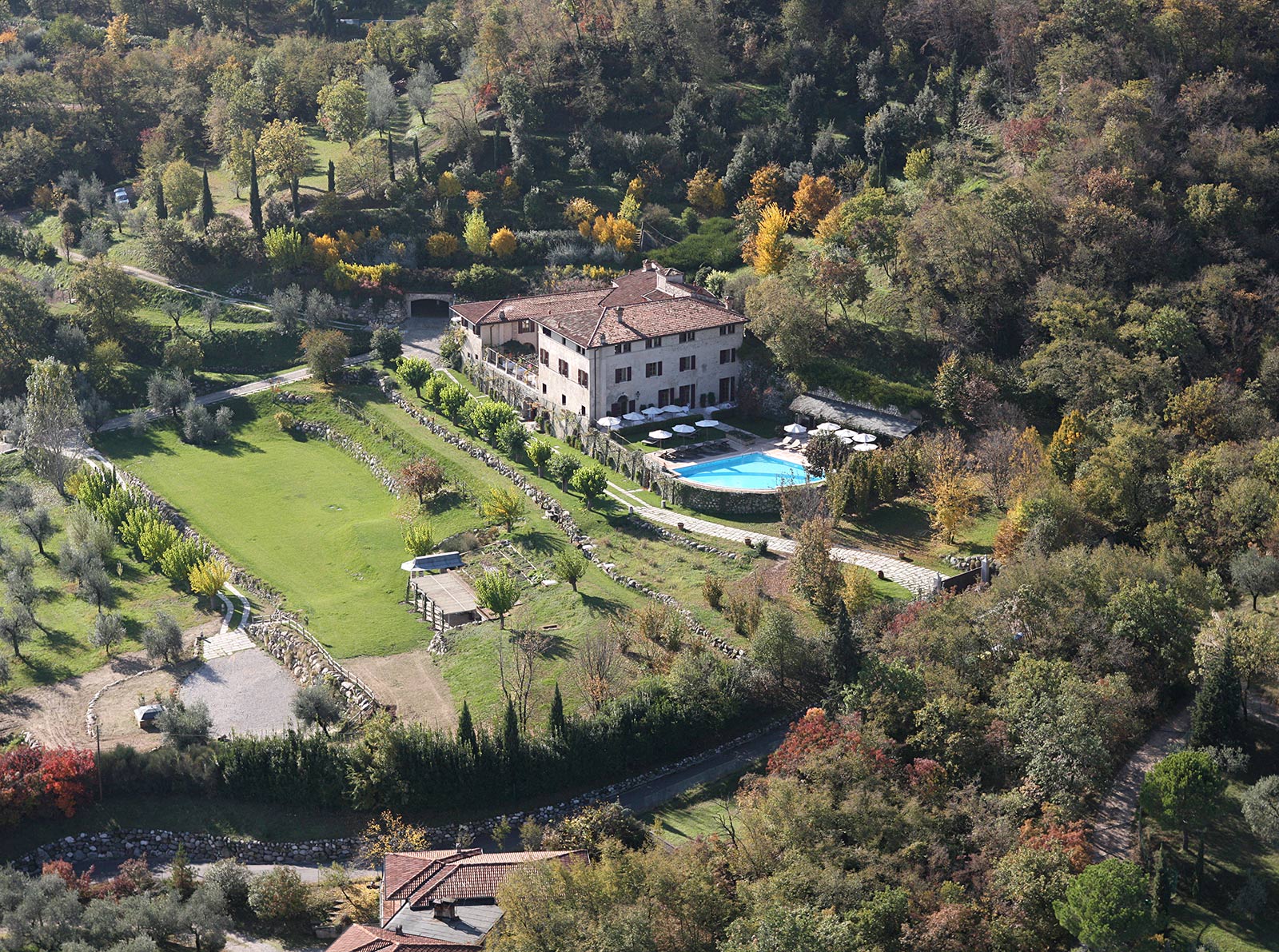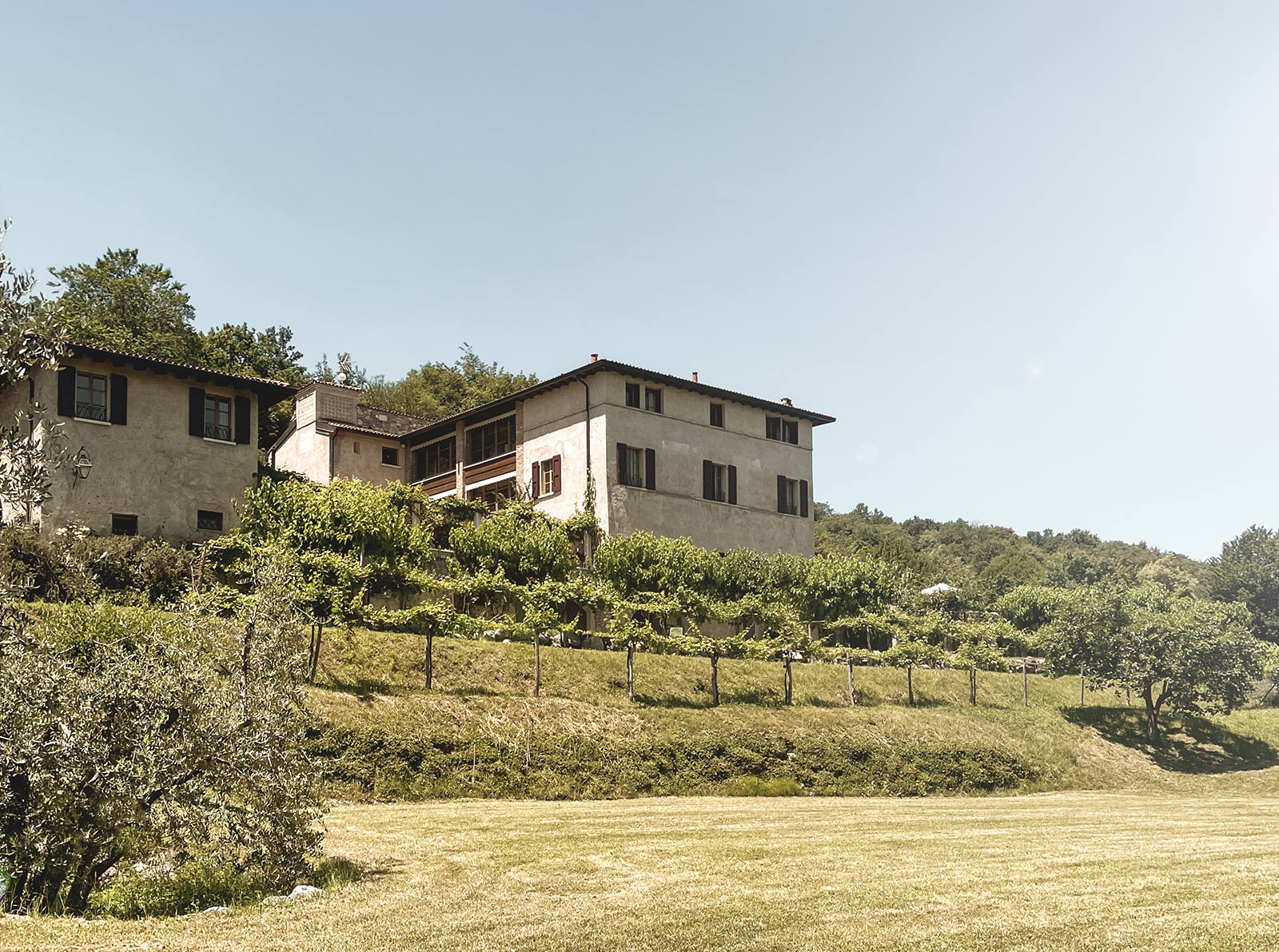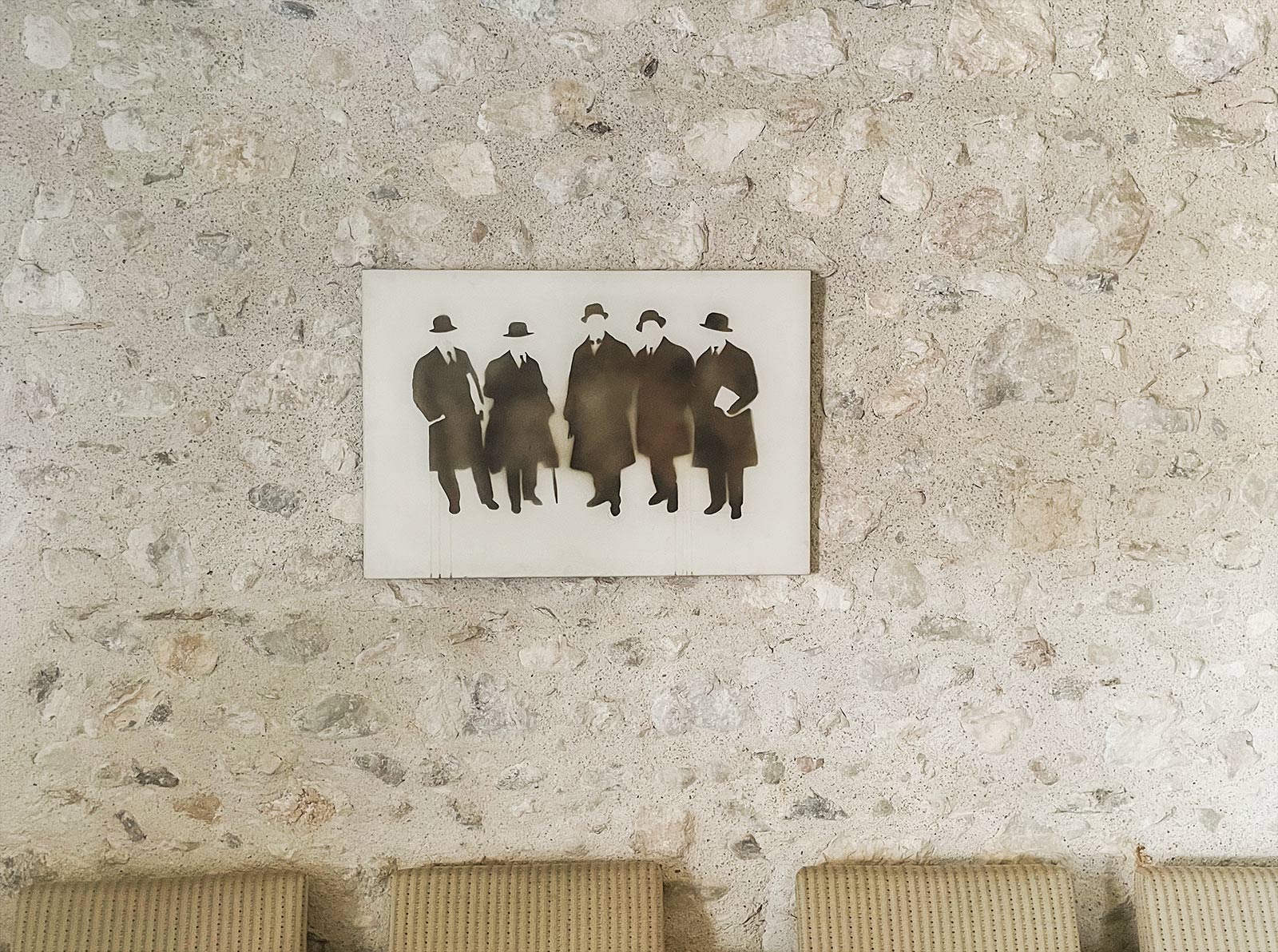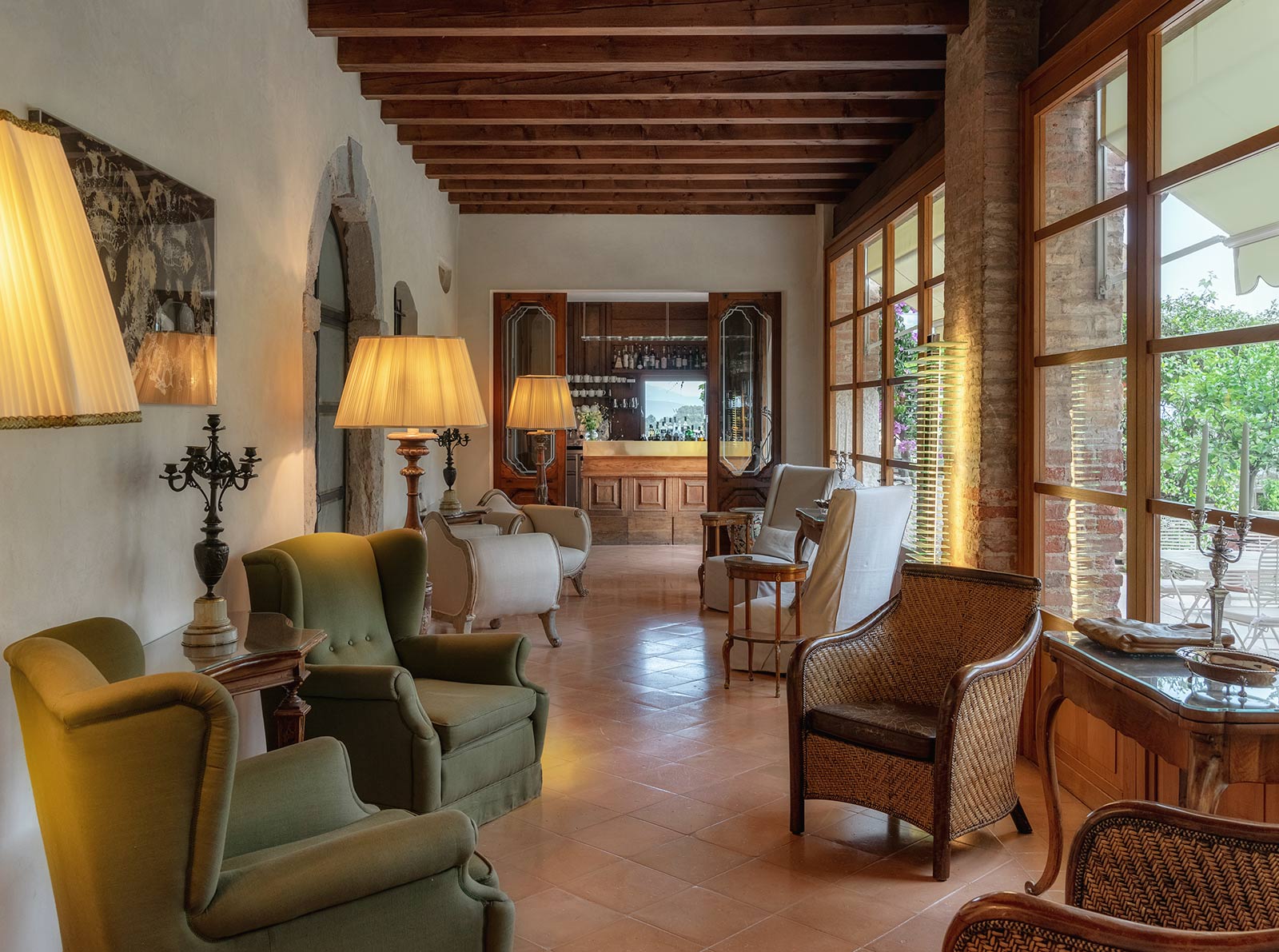 Villa Arcadio is a hotel with 18 beautiful rooms (14 double rooms, three junior suites and one suite), swimming pool and restaurant. Feel free to spend the entire day up here in the hotel (many guests do).
The brains behind this unique property are Jaana (originally from Helsinki) and Francesco (from Brescia). Having a hotel by the lake had always been their dream. First they found a ruin though, a former monastery from the 14th century, that was in need of a major facelift. A serious rebuild later, they filled it with antiques and beautiful art. After a while, Jaana's son Aki took over and now runs the hotel. And you are in really good hands with him.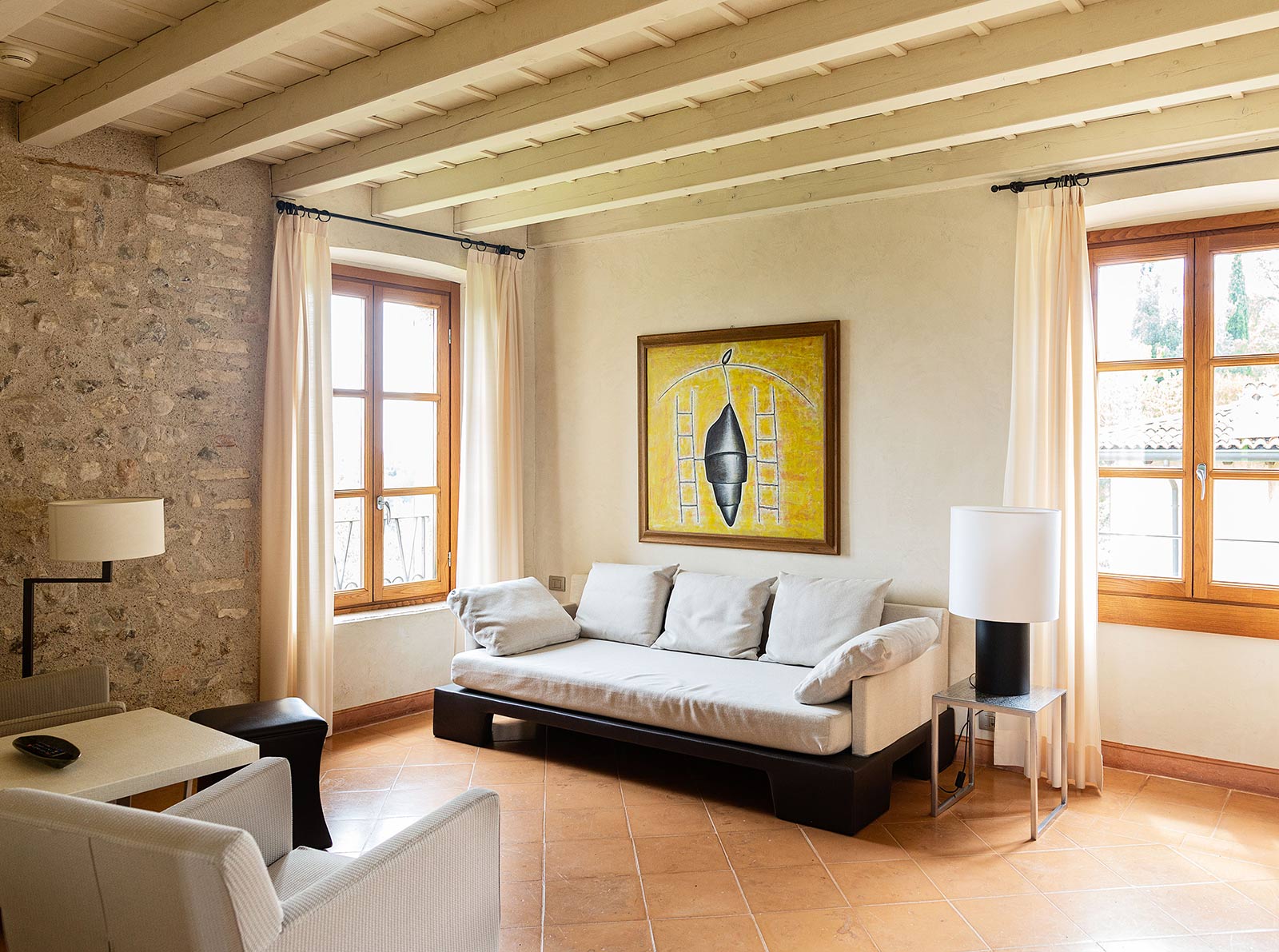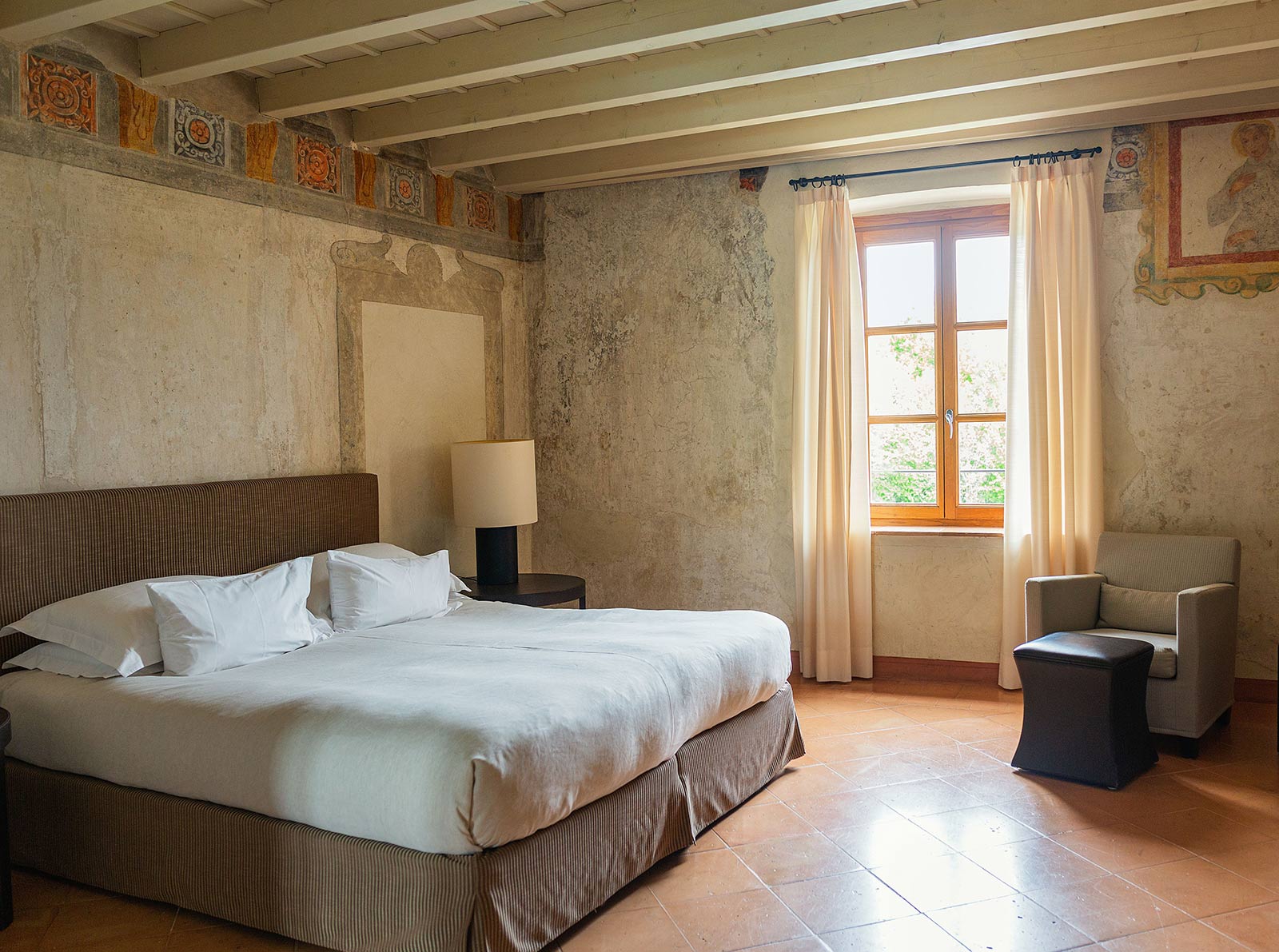 What can we say: the place has some serious magic to it. The location, the view, the colorful furniture in the restaurant, the style of the bar (old school charm), the art, everything is simply idyllic. True, the swimming pool may not be a work of art like some pools in the Provence, but that is of little significance up here. It's no surprise that discerning couples choose this house to celebrate their wedding.
Culinary
Chef Glauco Zini from Mantua, is a great connoisseur of the traditions and recipes of lake Garda. He is truly interested in the sustainability of this territory and continuously looking for the tastiest and freshest ingredients in the region with small and artisan producers. It is a mixture of fine and casual family dining. Of course, this house also features a comprehensive wine list for every occasion, so there is nothing to miss.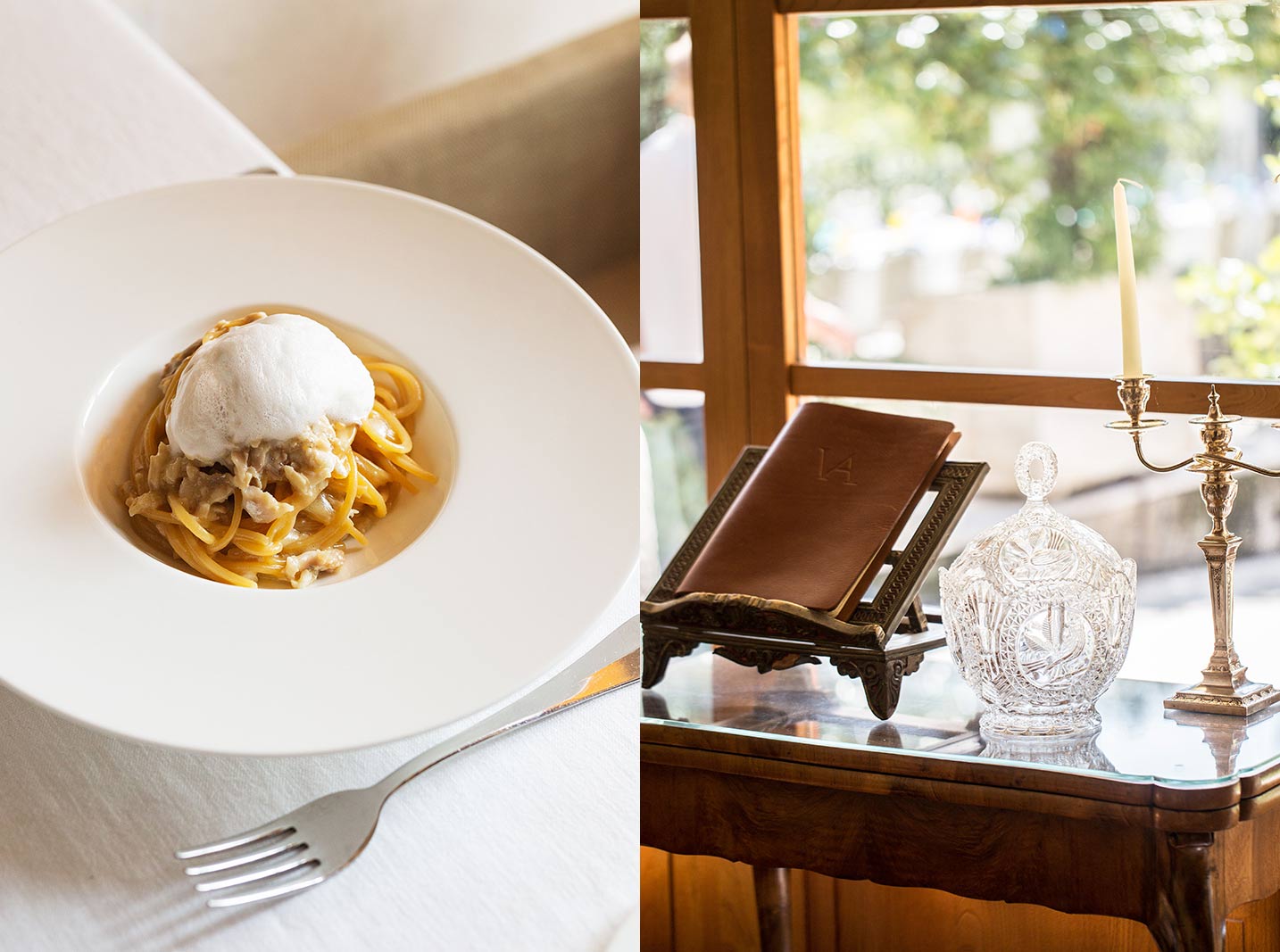 Surroundings
Below Villa Arcadio lies Lake Garda and the actually very beautiful village of Salò. If you're not strolling along the promenade during high season, you really get a taste of normal Italian life here. Hire a Riva boat at the harbor and take it for a spin to Garda, the most beautiful bay on the lake. Or explore the hinterland by mountain bike. Villa Arcadio will be happy to organize the appropriate equipment.
Ideal for
For people who live within a 5-6 hour drive of Lake Garda, there is hardly a better hotel for a stylish getaway. Especially in spring and autumn. The nice thing about Villa Arcadio is that you can enjoy your Aperitivo on the terrace in the evening and then don't have to drive anywhere for dinner.
Prices
Doubles from 280 euro (high season 340 euro).
Booking & contacts
Villa Arcadio
Via Palazzina 2
Salò / Gardasee
Italy