Venice remains a magnet for tourists, with more than 30 million people storming the city every year (that`s 28.5 Million more than visiting the Maldives!). Sometimes, especially in the summer, you get the impression that people actually fight amongst each other on the Rialto Bridge with their selfie sticks. It really is an absurd theater.
On the other hand: It is in fact pretty interesting, that you still can find the opposite in some corners and quarters of Venice. 
One of these places is Santa Croce. And right beside the Canale Grande, Brittany and Daniele run the Bed & Breakfast Cima Rosa, which is beyond pretty. It's a fitting testament to the couple's dedication, flair and expertise. It`s exactly the place, we were looking for. 
And – thankfully – the Cima Rosa is not to be found for selfie stick tourists. Even the arrival is an adventure, because there is no sign, just a tiny bell in an inner courtyard. When the gate opens, you enter a beautiful Venetian estate from the 15th century. In the garden there are stone figures and a few tables with fresh flowers, where a divine breakfast is served in the morning.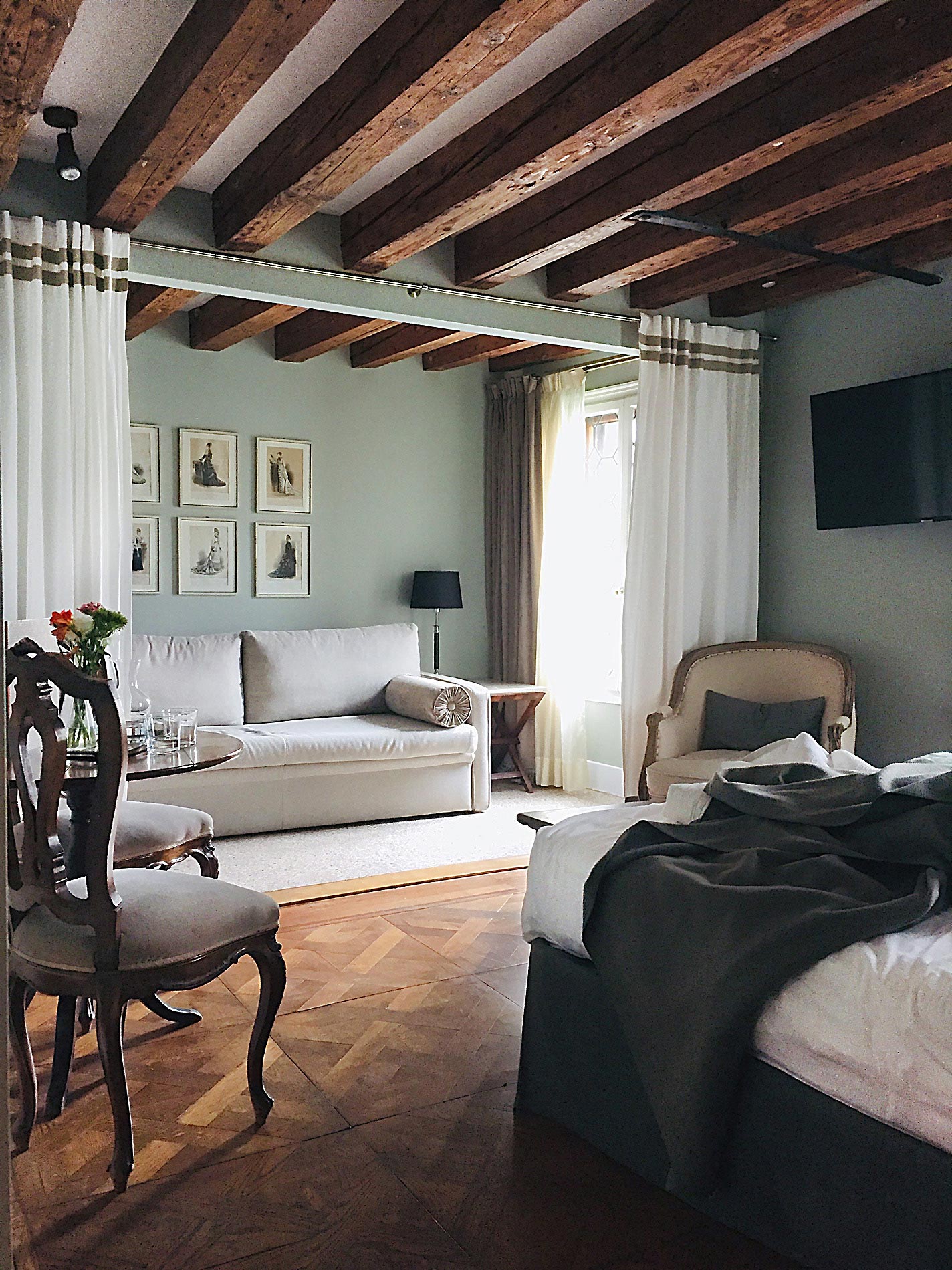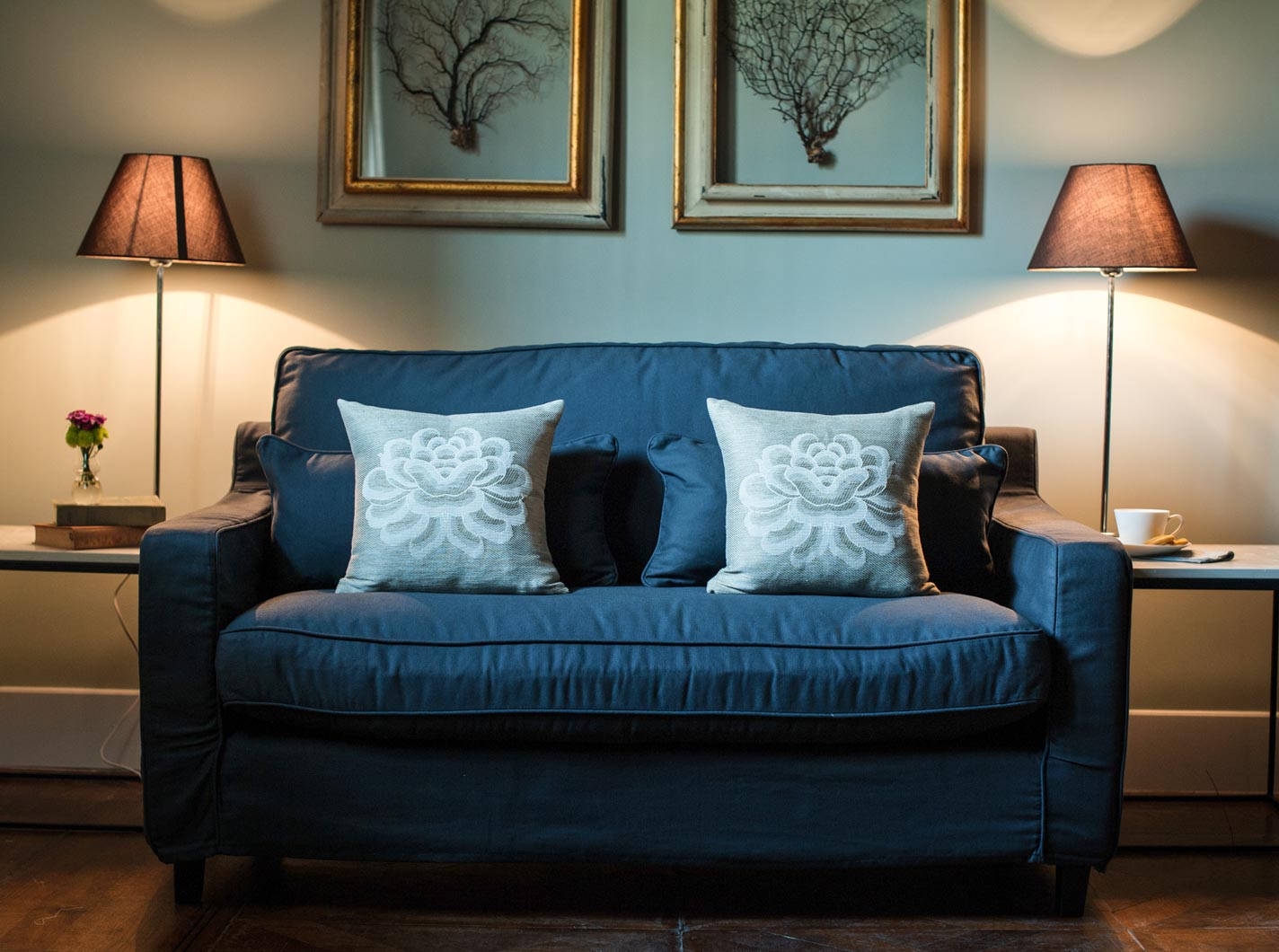 Two rooms are located in the main house, with a lounge and reception on the ground floor. The other three rooms are accessed via an ancient stone staircase from the courtyard, where there are a few boats for direct access to the Grand Canal. The Cima Rosa palazzo overlooks the Canale Grande and most of the rooms have  direct view to the water.
We were allowed to spend the night in room xx, a super nice, small nest with fresh flowers on a small table, a cozy sofa and a lovely bed overlooking the canal. Is there anything better than waking in the morning to Venetian boats passing by your window?
When you have breakfast – which is served inside the lounge or (if not too hot) outside in the courtyard – you really feel like vacationing in an oasis, a second home from home. 
IMPORTANT
Cima Rosa is the Bed and Breakfast that you have always wished to find. Host Brittany (who is originally from Ohio) and her staff looks after every guest personally. They 
offer exceptional local knowledge to help you plan your day providing a unique opportunity to maximize your stay and discover the Venice that is most appealing to you. 
IDEAL FOR
All those who do not need a gig in a Grand Hotel AND prefer to pay rather 285 instead of 950 euros for a beautiful room.
PRICES
Double room from 180 (Low Season) to 285 Euro (High Season), suite on the Grand Canal from 285 to 475 Euro.
Contacts
Cima Rosa B&B
Brittany & Daniele
Santa Croce
Venezia / Italy
Booking