Even the entrance of the place is nothing short of spectacular: After making your way towards the property through a seemingly never ending driveway you arrive at a cast-iron gate. Cross through it and prepare to be amazed: a 19th century Italian villa with two oversized ice cream cones on its balconies meets the eye. Yep, this is no ordinary inn.
Responsible for this fairytale of a guest house? The two owners. In 2017, the renowned couple Lara Gilmore and Massimo Bottura decided to convert the property into an exclusive albergo harboring art and a gourmet restaurant. Most important fact: Bottura who won the World's Best Restaurants Award twice with his nearby Osteria Francescana (2017 and 2018) is also behind the stove here.
Rest assured there is nothing stiff about this place. Quite the contrary, Lara and Massimo are two wonderfully friendly people who want to make their guests happy. Predominantly guests who appreciate authenticity, Dolce Vita and … organically grown produce from the garden and the region. Both, Lara and Massimo adhere successfully to the credo: Thou shalt not bore your audience. Which fittingly applies to the 9-course menu in the evening. Enjoy it while sitting under Damian Hirst`s infamous "The Last Supper" paintings.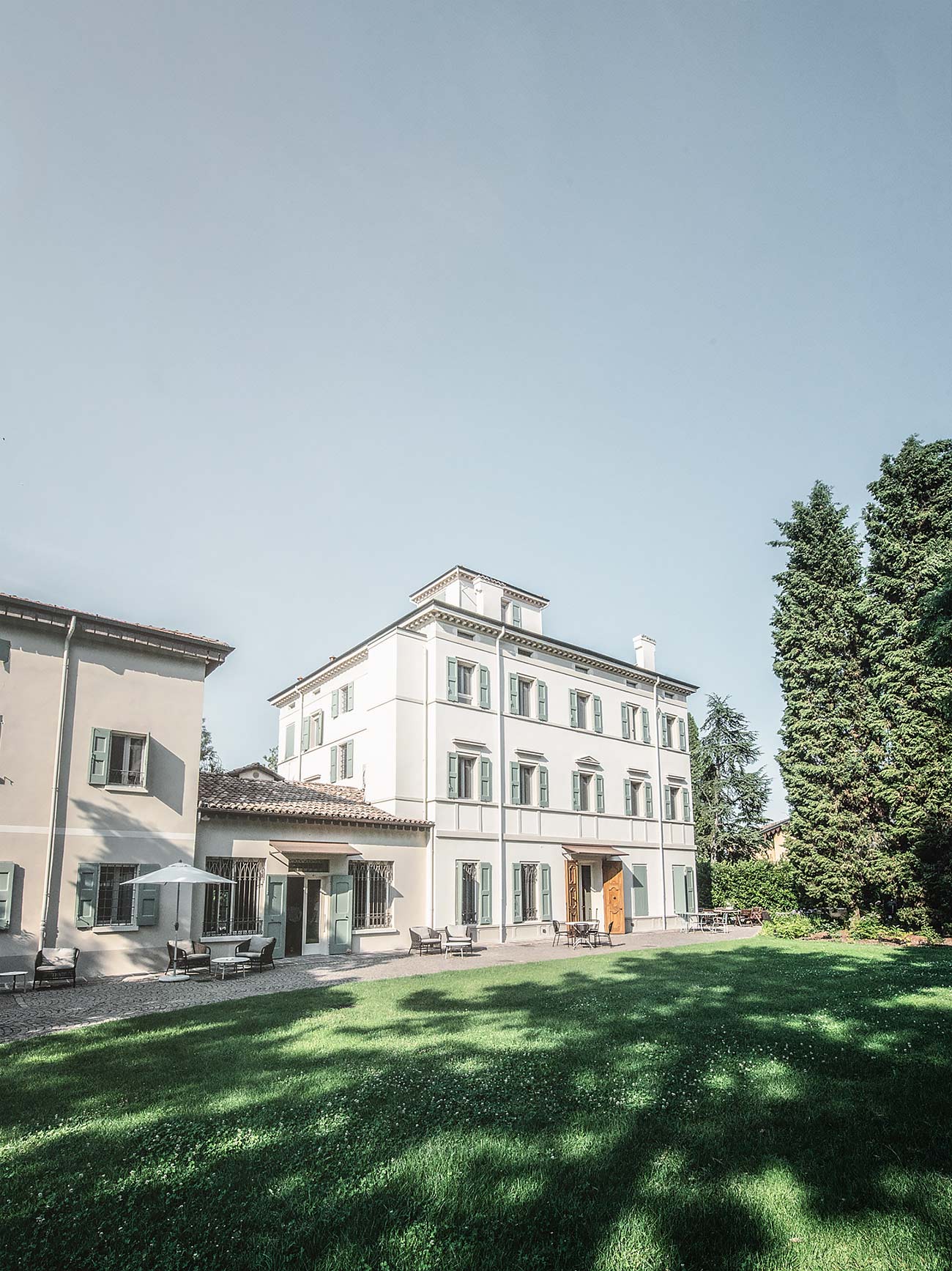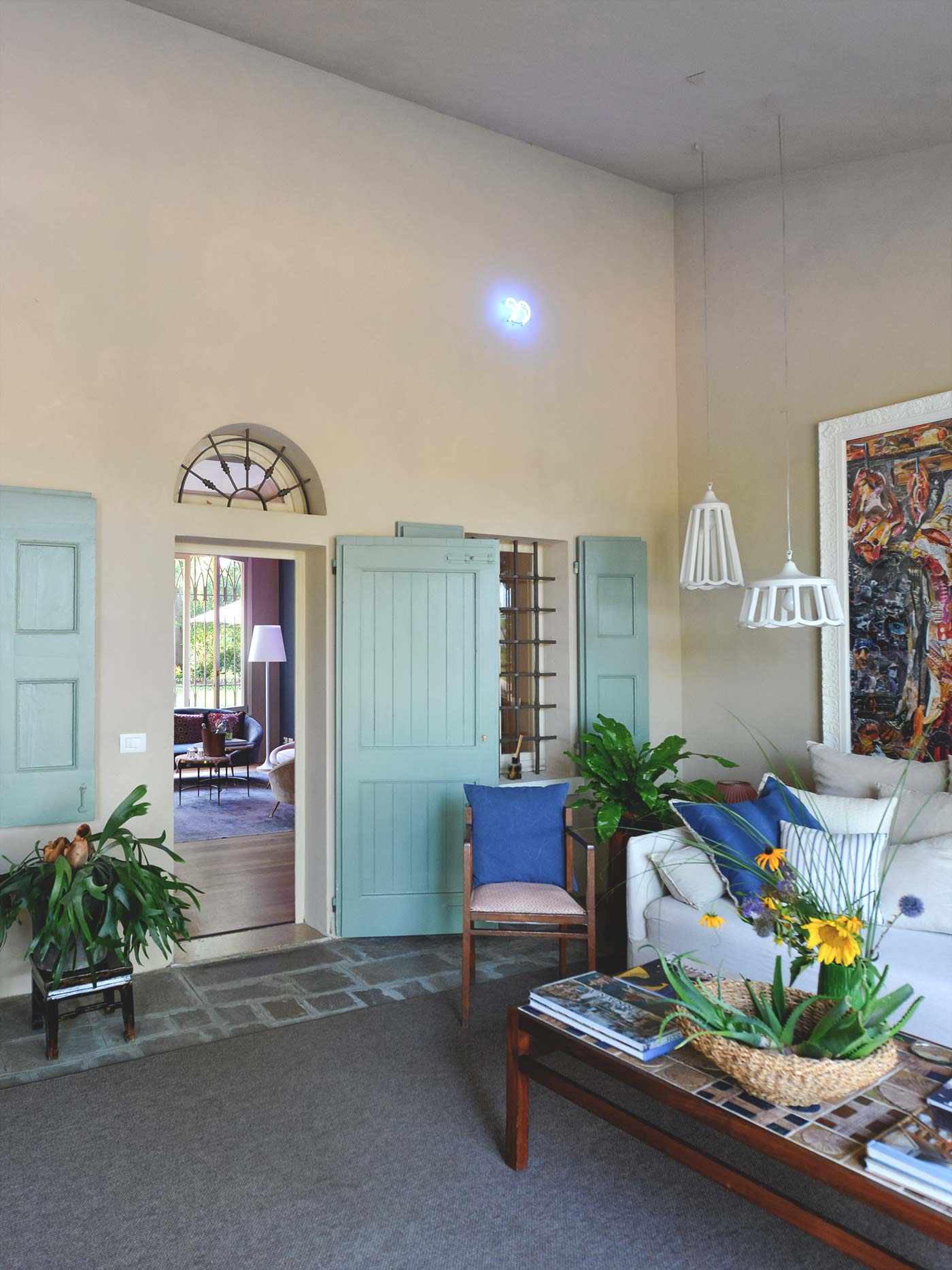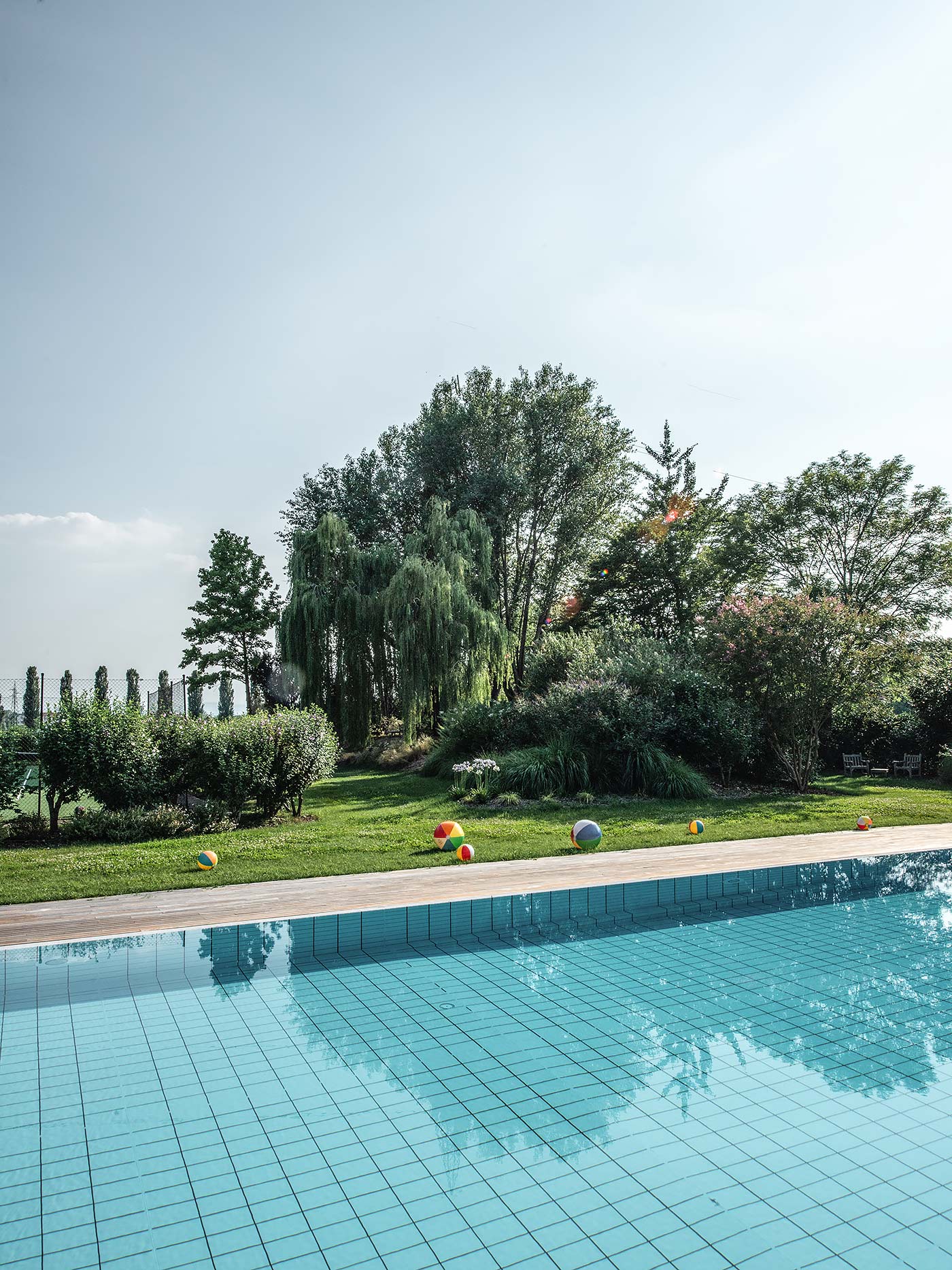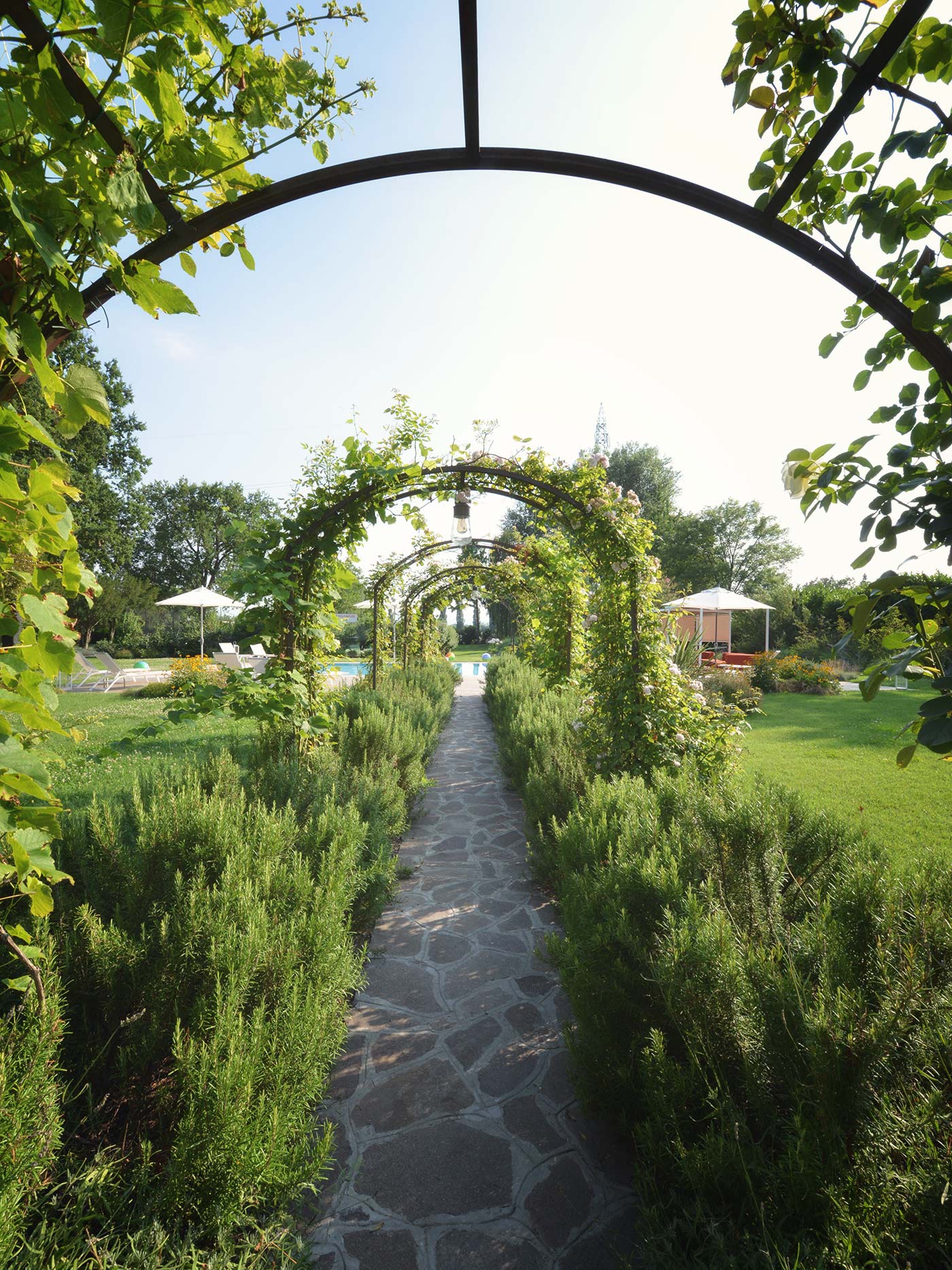 Casa Maria Luigia: An 18th century villa, a dreamy garden, tennis court, art and swimming pool.
THE IDEA
As previously mentioned, rather than an ordinary hotel this is more of a playground. An experience for the senses if you will. At the estate, there are only 12 wonderfully furnished rooms including a penthouse filled with Art from Gilmore`s and Bottura`s own art collection. When you enter your room, you immediately fall in love with not only the little details, but also the warm feeling of an Italian palazzo.
Downstairs there is a music chamber with Bottura`s record collection on display. Thousands of them, primarily jazz. Outside amidst the vast and really lovely garden you find a swimming pool from the old days with colorful water balls to play with. It looks like artwork but it is not … unlike everything else you find on the premises which actually is.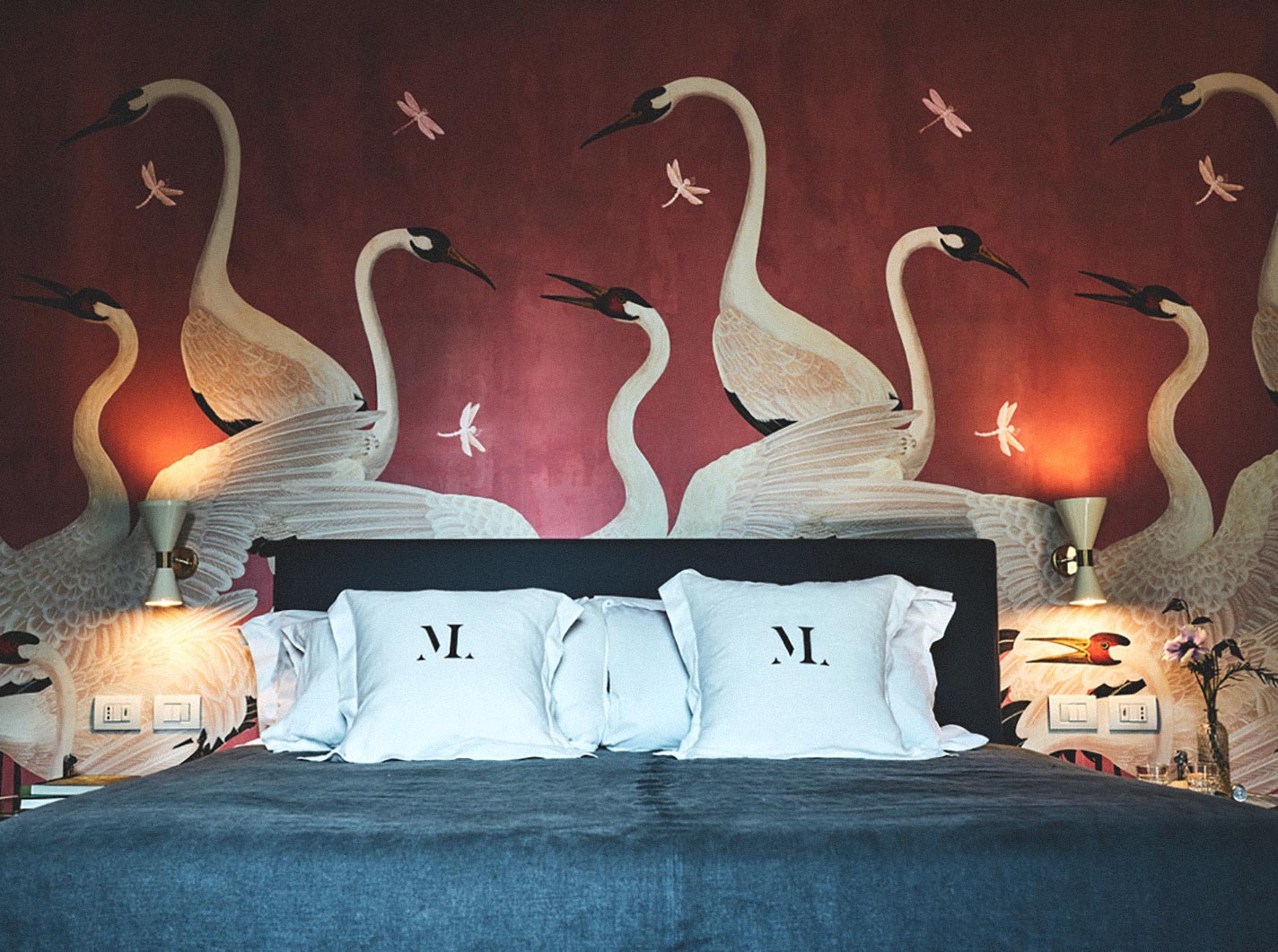 Just in front there is a tiny pond with a stylish Italian bar adjacent to it  — a perfect daytime retreat to read a novel or two. Speaking of art(ists): A poster by Joseph Beuys hangs nonchalant on the fence of the green tennis court. "Difesa della Natura" it reads – "the defense of nature". This about sums up the philosophy of the house and carries over the adjoining dining venue.
francescana at maria luigia
The dining experience is called Francescana at Maria Luigia and is located in the former carriage house of the estate, in the courtyard in front of the old villa. It is an offshoot of the famous Osteria Francescana in the center of Modena but it has its own kitchen team under the direction of Bottura himself. Breakfast is also served here and it is not hard to admit: This is already something else. Everything is freshly prepared, the bread is so divine that one would like to make a sofa out of it (to lie in it all day long). There are only three large tables in the dining room with an open kitchen. Massimo Bottura who is not only an extremely good cook but also a very pleasant and entertaining host says: "I want strangers to dine together at one table and spend a wonderful evening together".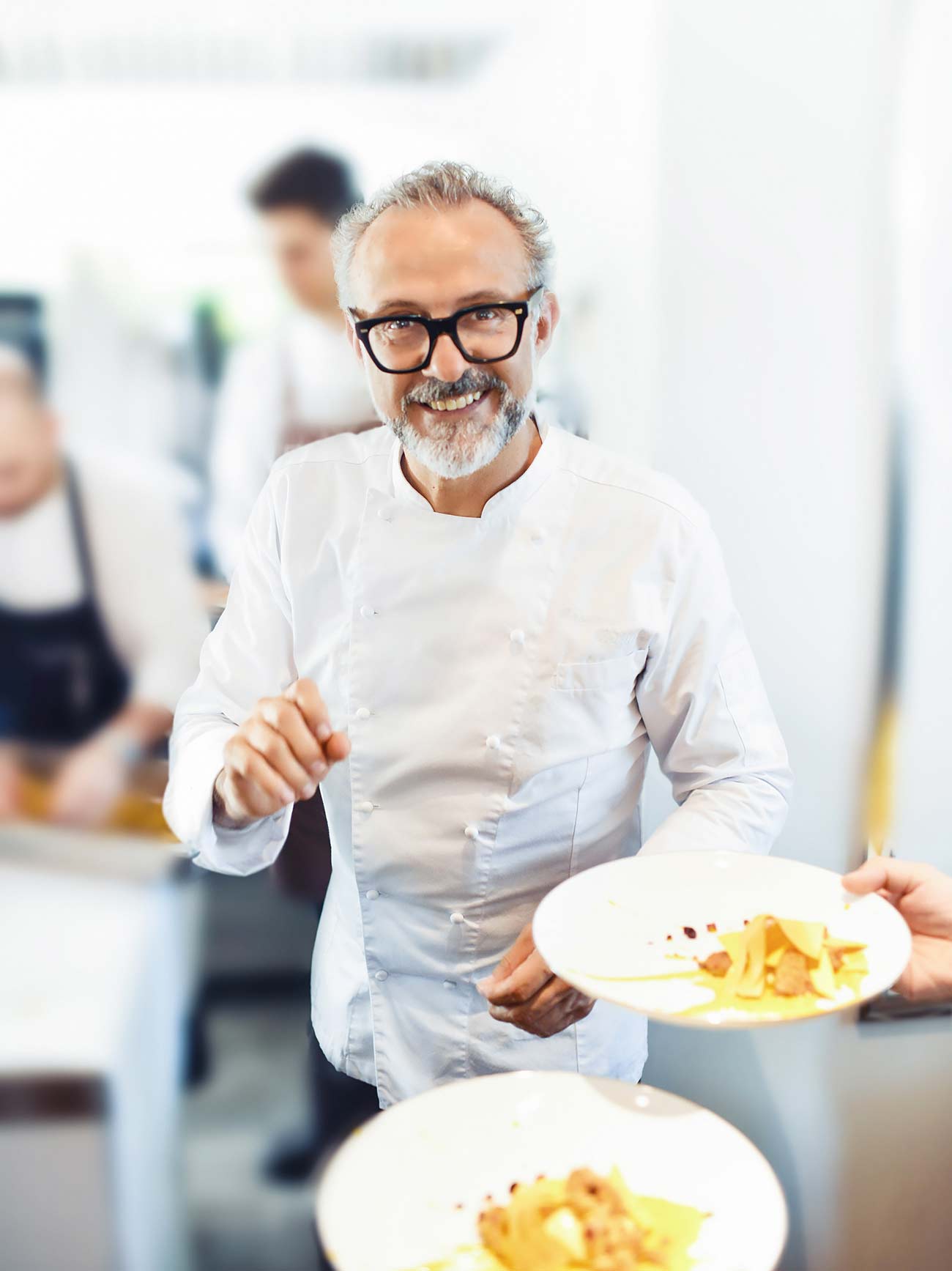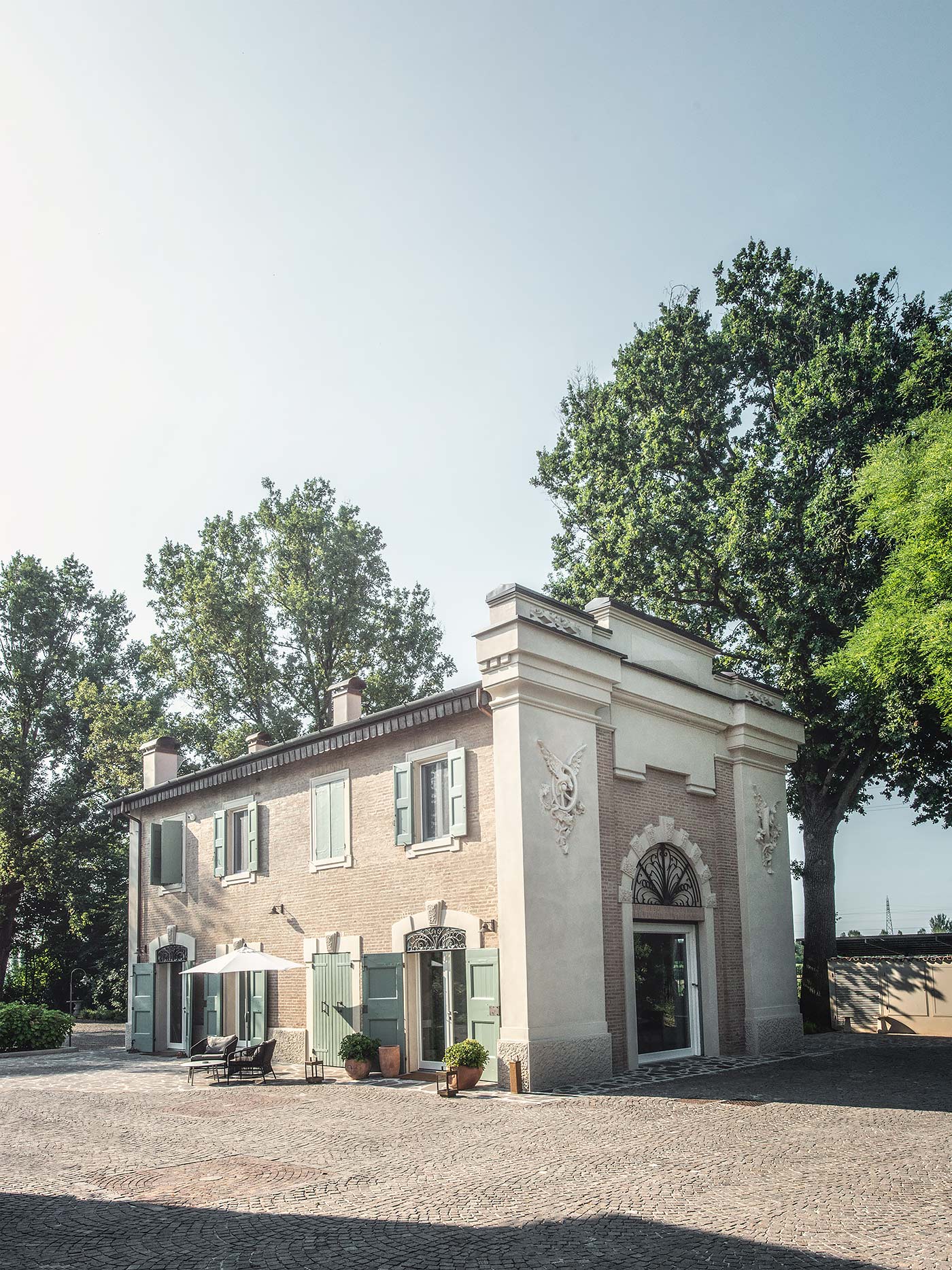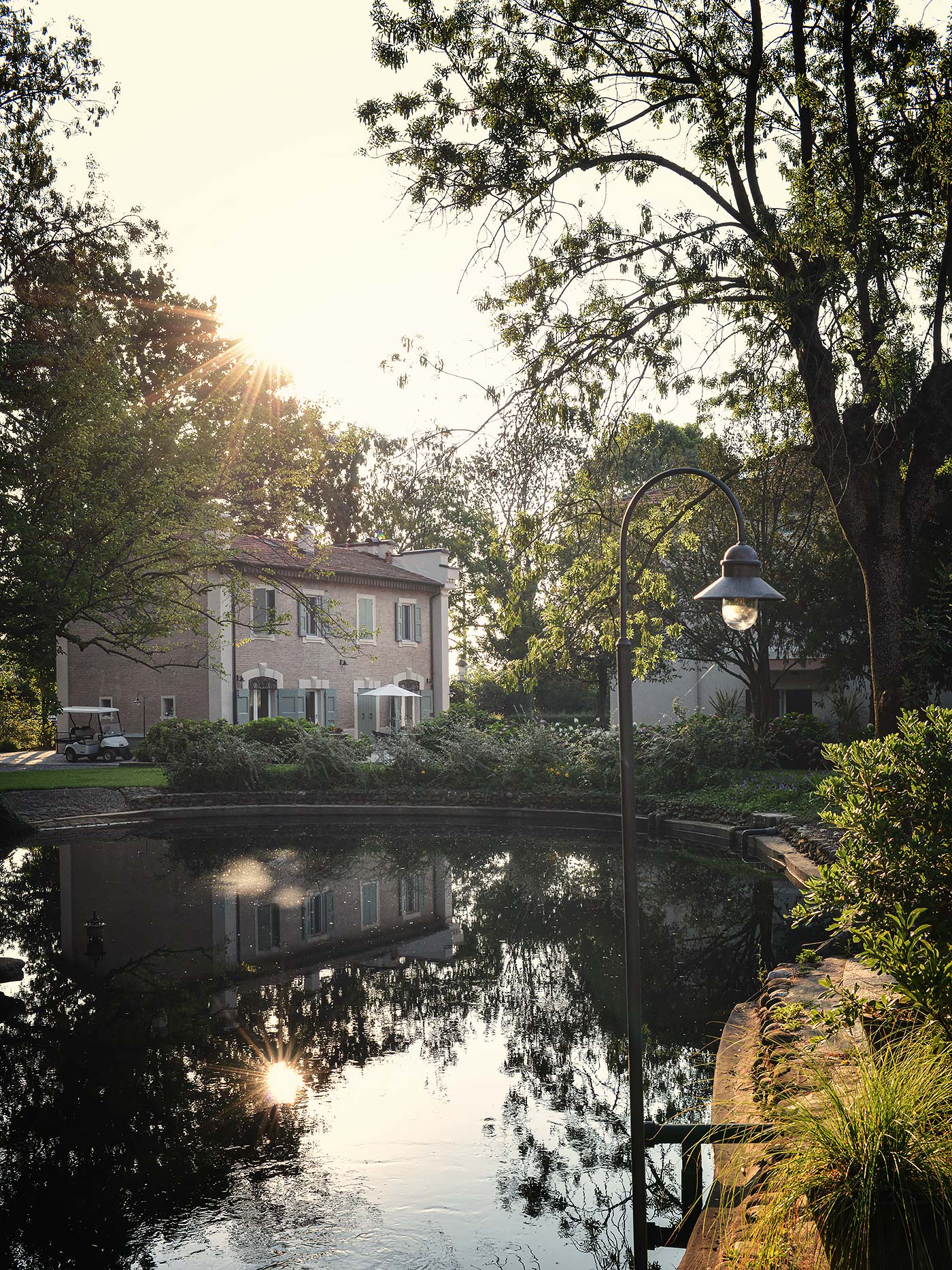 Chef Massimo Bottura at his new venue Francescana at Maria Luigia. The restaurant is located in a separate building some footsteps opposite the main house.
Those who stay at Casa Maria Luigia should definitely book the 9-course degustation menu. It will set you back 450 Euro per person including Wine-Pairing but it is sooo worth it. During our visit, all of the nine courses were not only outstanding, but also: a mouthwatering experience!
IDEAL FOR
All foodies and art lovers. Travelers who are not only looking for an Italian albergo but a topsy-turvy house in which it will take a few days to notice all the small yet thoughtful details. Moreover, Modena itself is a beautiful city and as far as culinary delights go the Emilia Romagna region is second to none.
SPECIAL
The hotel's small team is happy to help you explore the area: Museums and headquarters of car manufacturers Ferrari and Maserati are located nearby. And there are Aceto Balsamico factories – like our member Il Borgo del Balsamico in Reggio Emilia – or Parmigiano Reggiano cheese manufacturing sites to visit.
Price
Doubles from 450 Euros for two including breakfast. The 9-course menu is 450 Euro per person.
Bookings & Contacts
Casa Maria Luigia
Stradello Bonaghino 56
San Damaso – Modena
Italy