Masseria Calderisi is a love story: In 2010, the Germans Jutta and Max celebrated their wedding in Puglia and fell in love with the area between Bari and Brindisi. So much so, they decided to open their own hotel near Ostuni or Monopoli. But it took a while to find the right spot. Finally, in September 2019 they became the opportunity to purchase a historic property from the year 1658. An old but completely rundown Masseria near the sea. They bought it, renovated the foundation walls and expanded the site of the former farm amidst olive groves into a beautiful hideaway.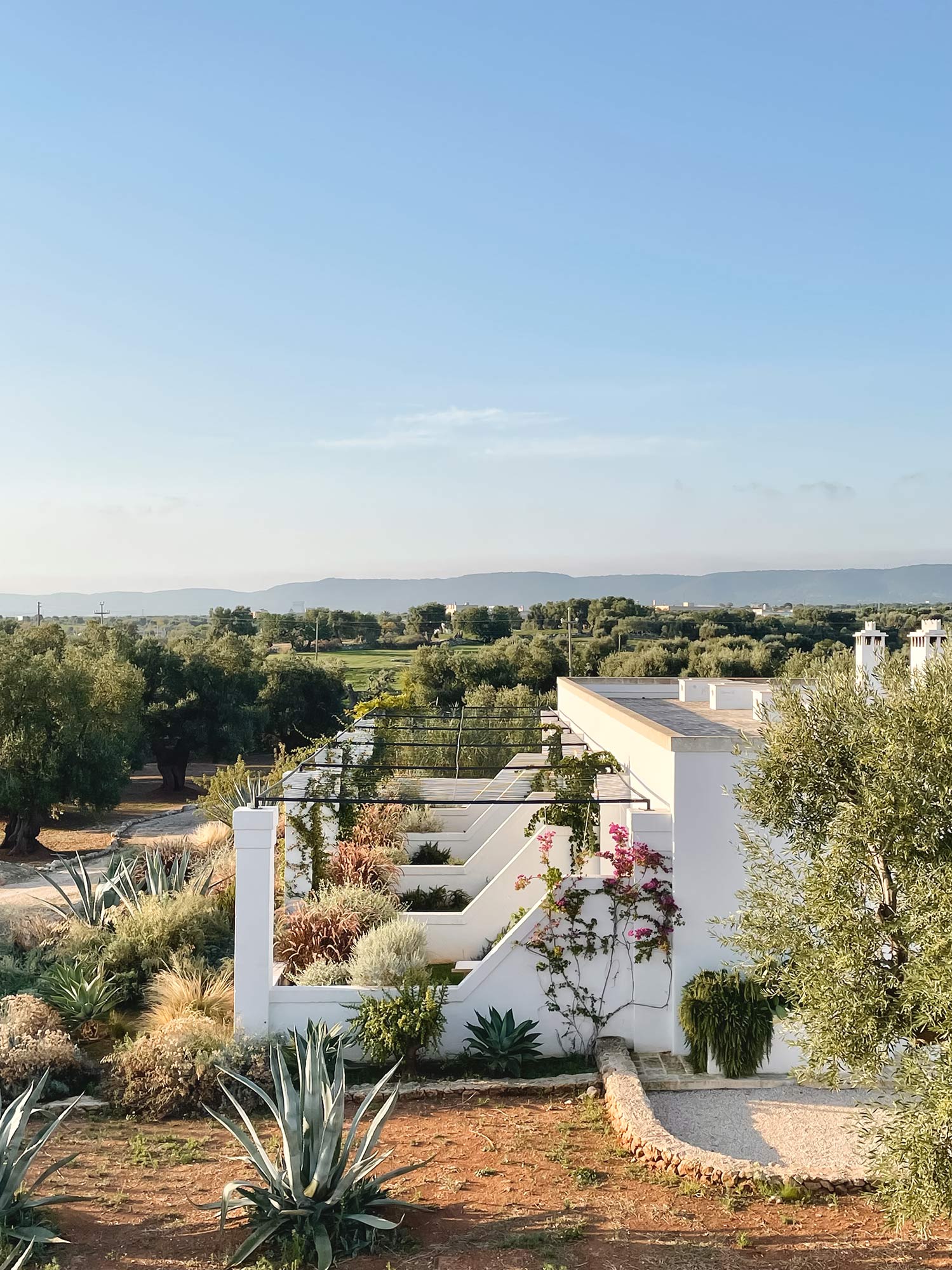 Now there are 24 stylish rooms and suites to fall in love with on the grounds. All with private gardens, many with fireplaces and extremely spacious at 33 to 50 square meters. A separate villa even has its own pool, the tower suite (the only one without a garden, but with a huge terrace) a view over the olive groves to the sea. Plus: A house's own restaurant in a historic vault and breakfast and dinner terrace overlooking the chapel and piazza.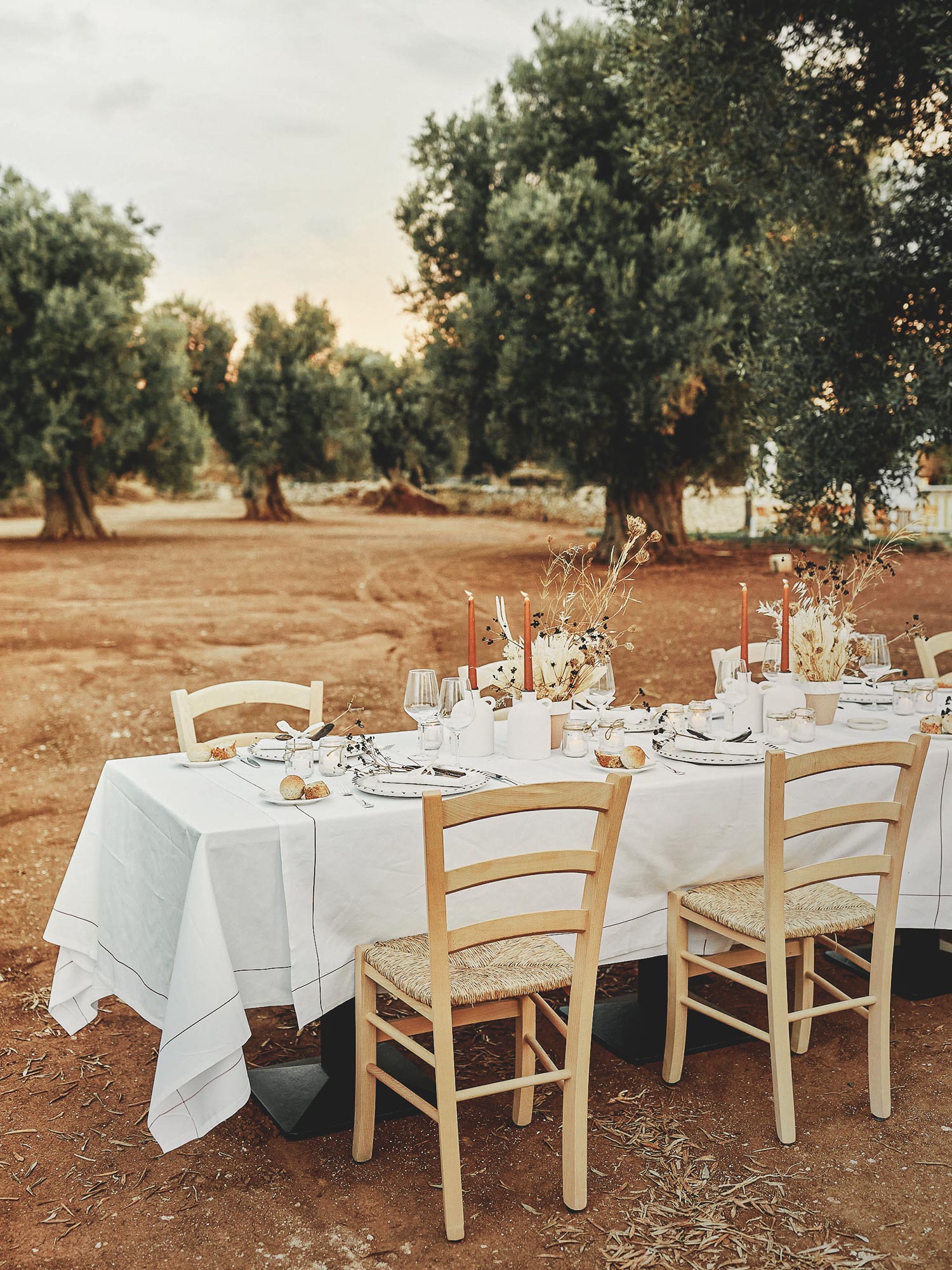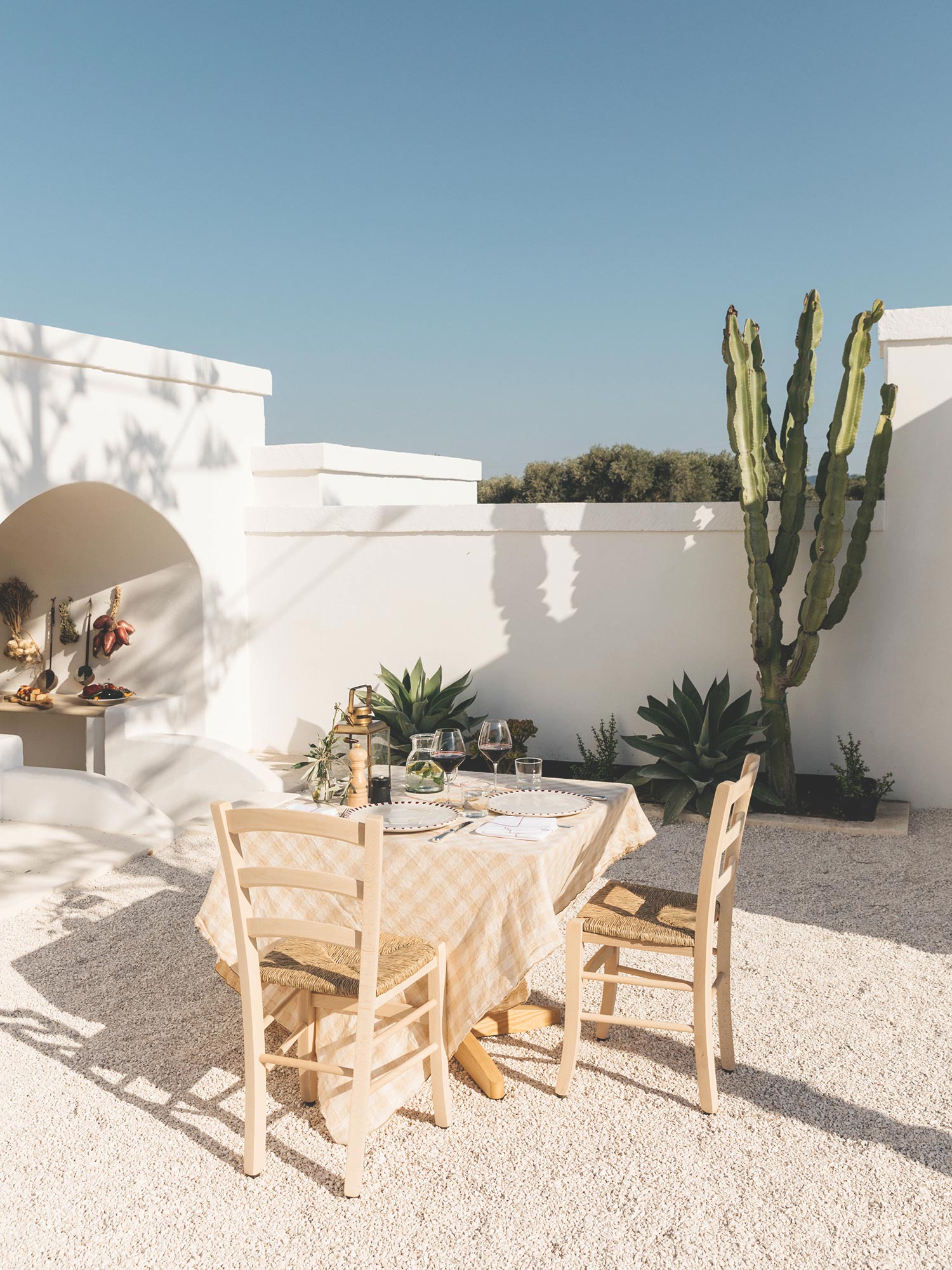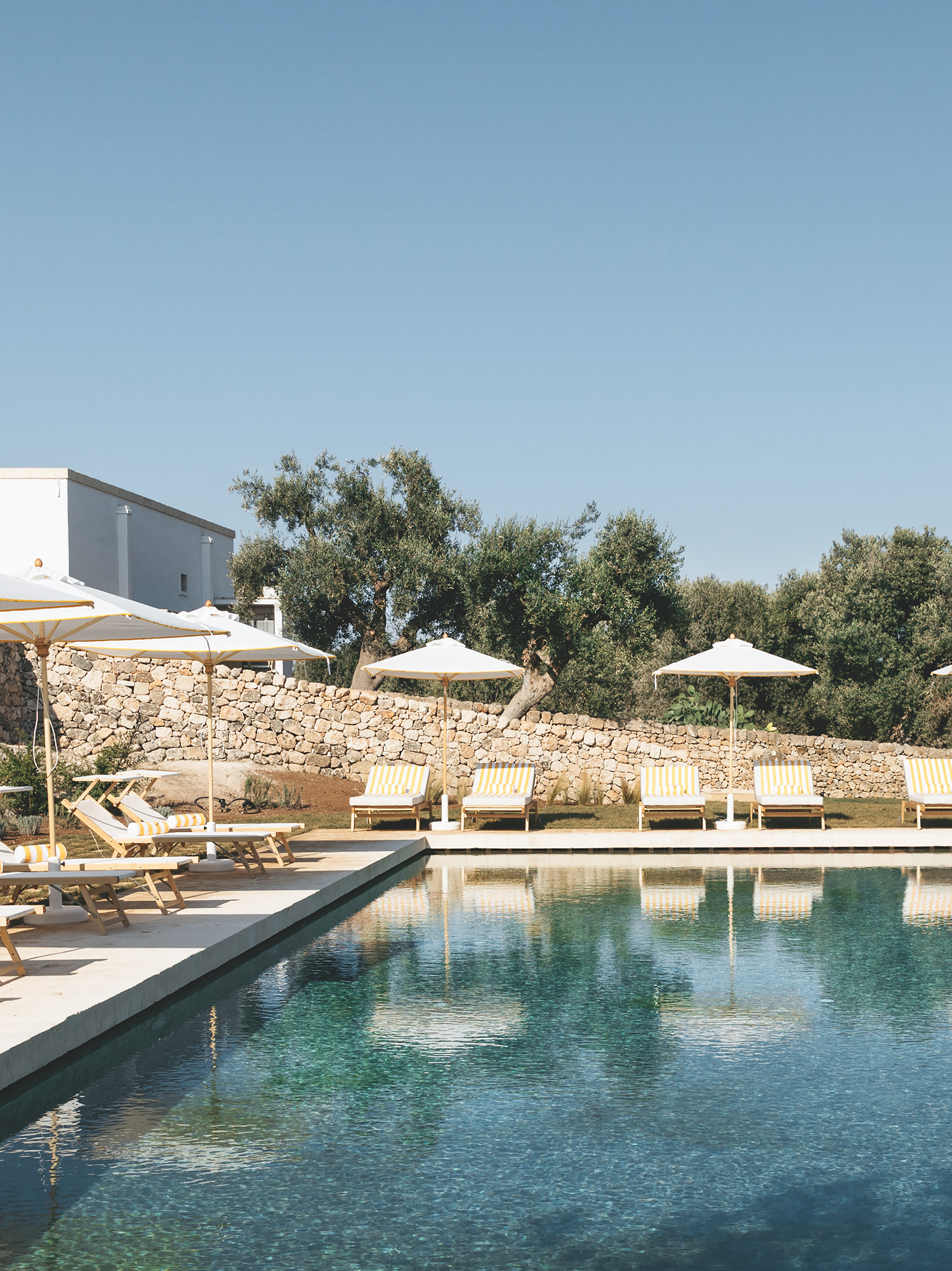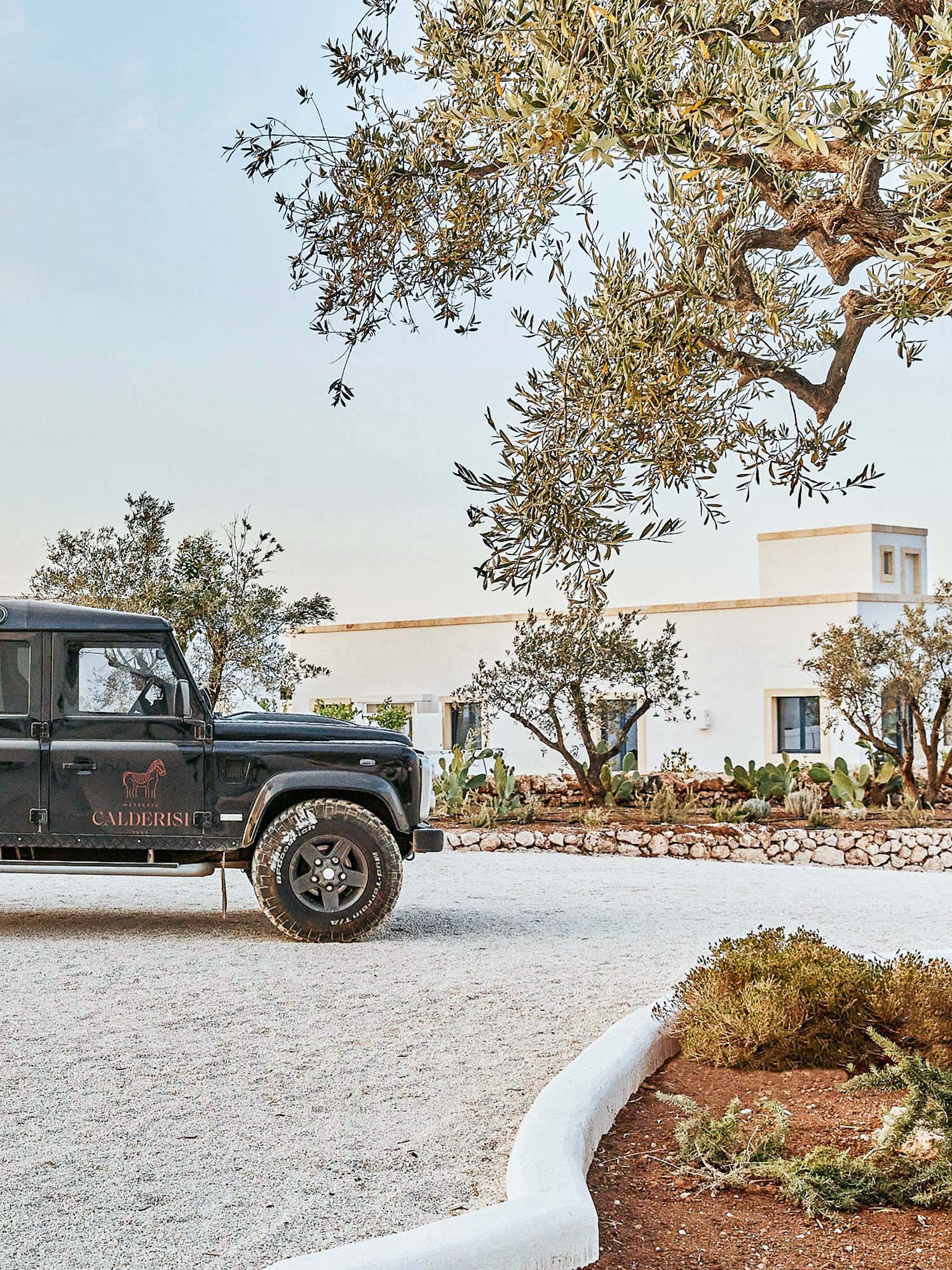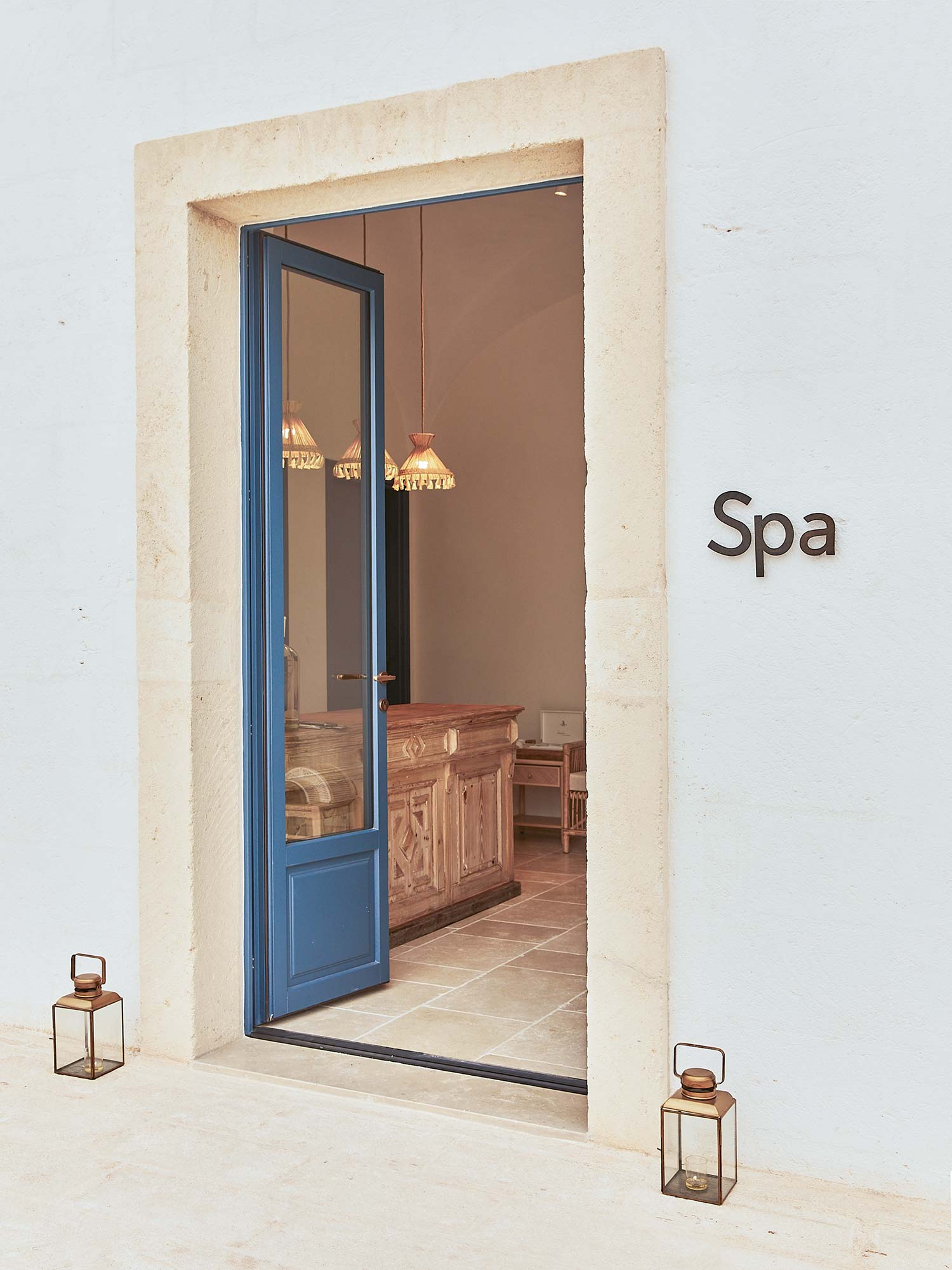 Masseria-Calderisi-Architecture-49@2
Masseria-Calderisi-defender@2
Masseria-Calderisi-Rooms-104@2
Masseria Calderisi = well-being, good food, swimming pool, beach, beautiful design, simple architecture and a terrific location.
We visited the place during their pre-opening phase in September 2019. And what we noticed right away: No money was spared here. All doors, fixtures and tiles are made of high-quality materials, manufactured in local factories. The same goes for the bed linen and tableware. In the bathrooms (which we loved very much) you find products from Aesop, and if you wish you may use the laundry service in the evening and get your shirts back ironed the next day.
The premises and rooms: all 5-star level. You notice (& we know) that the hosts have stayed in many hotels before and pay attention to little things that are often missing in other houses.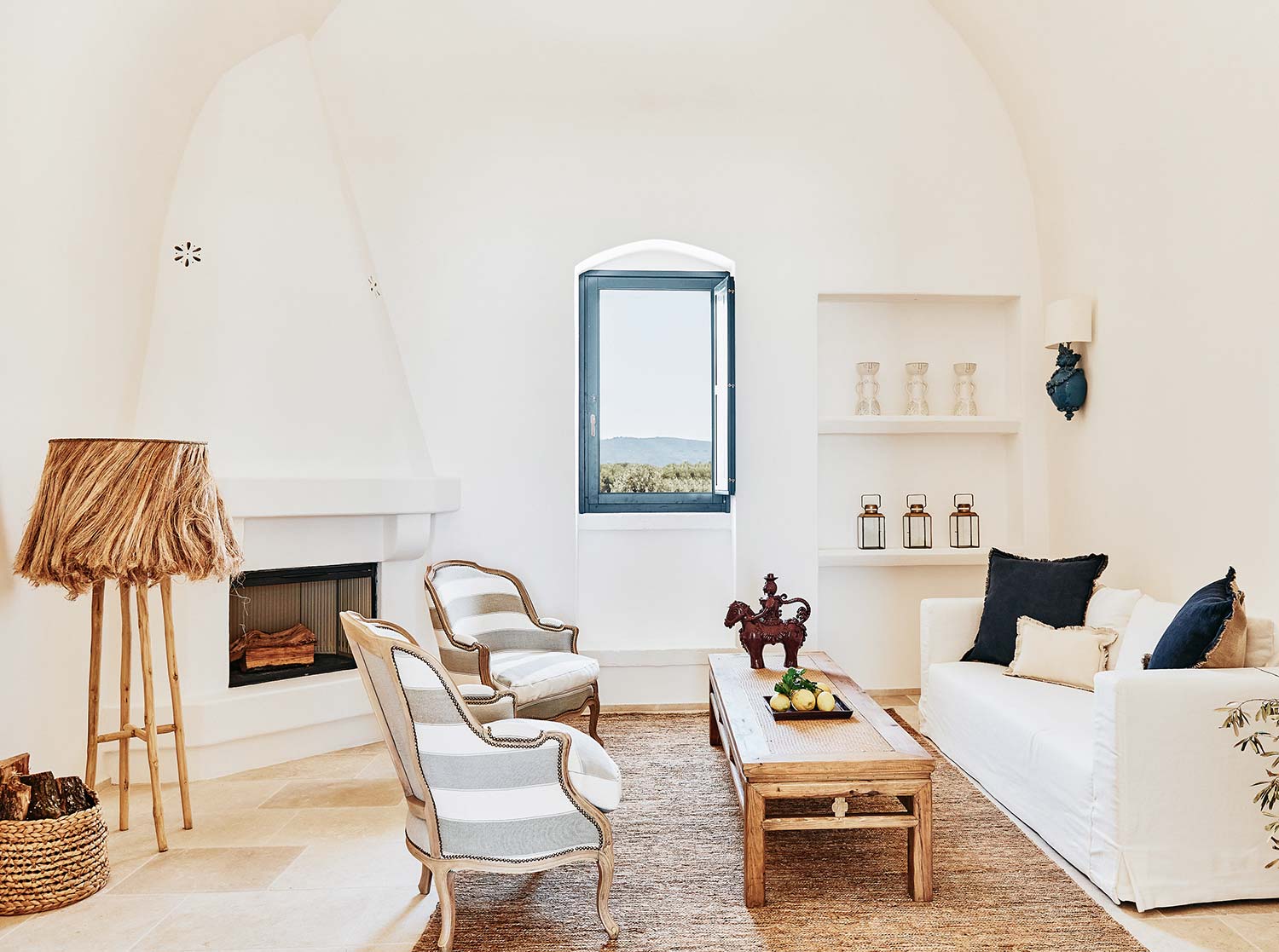 Nevertheless: "On vacation, we actually like it very simple," says Max, the boss. After all, you don't need much to be happy in southern Italy. Especially not here, in Puglia, he explains. That's why at lunchtime, in addition to drinks, a few small snacks and a real Italian wood-fired pizza is offered at the pool bar. And in the evening, guests enjoy simple, southern Italian dishes in the restaurant – with many ingredients grown on their own farm in front of the Masseria.
The rooms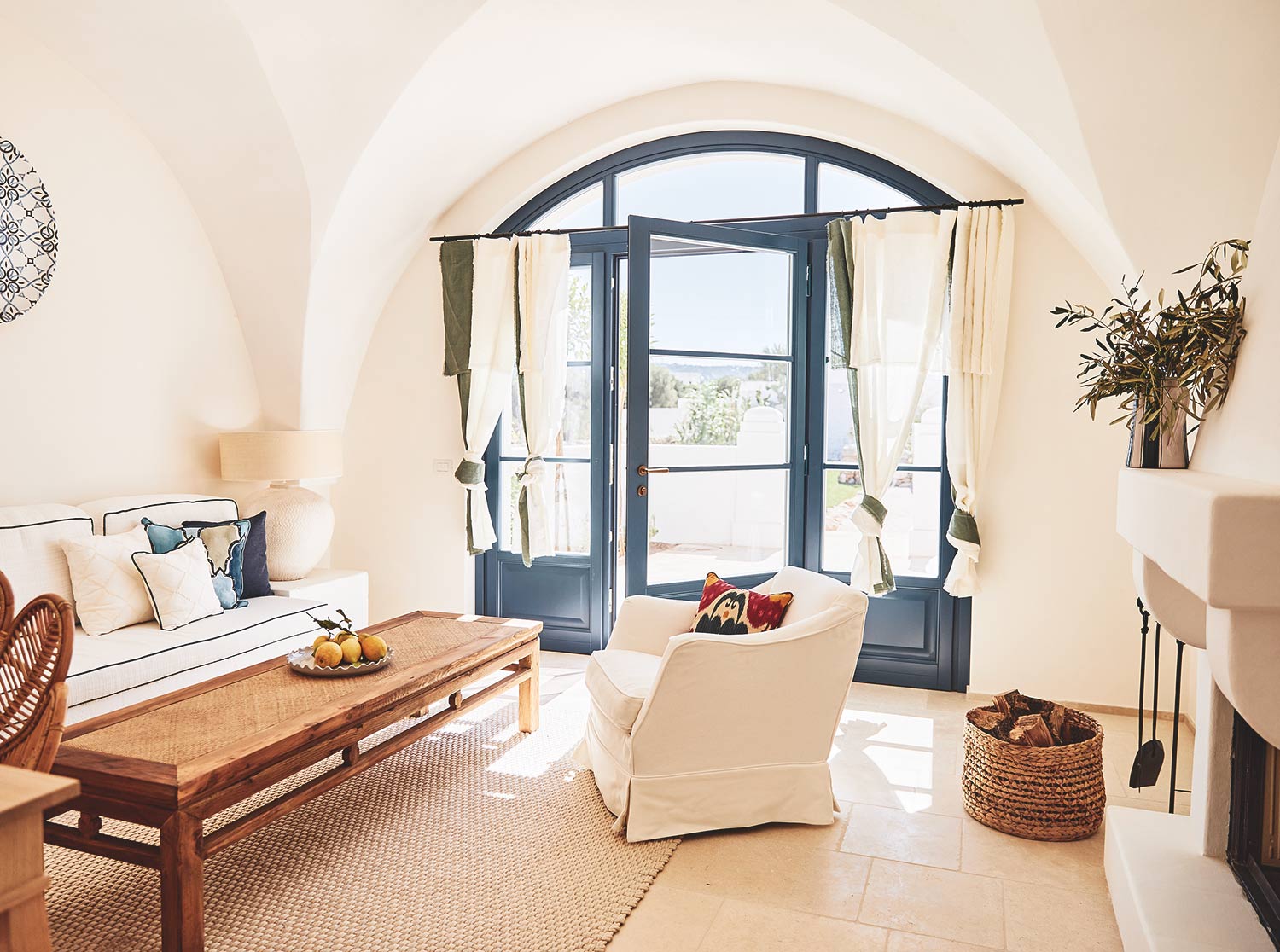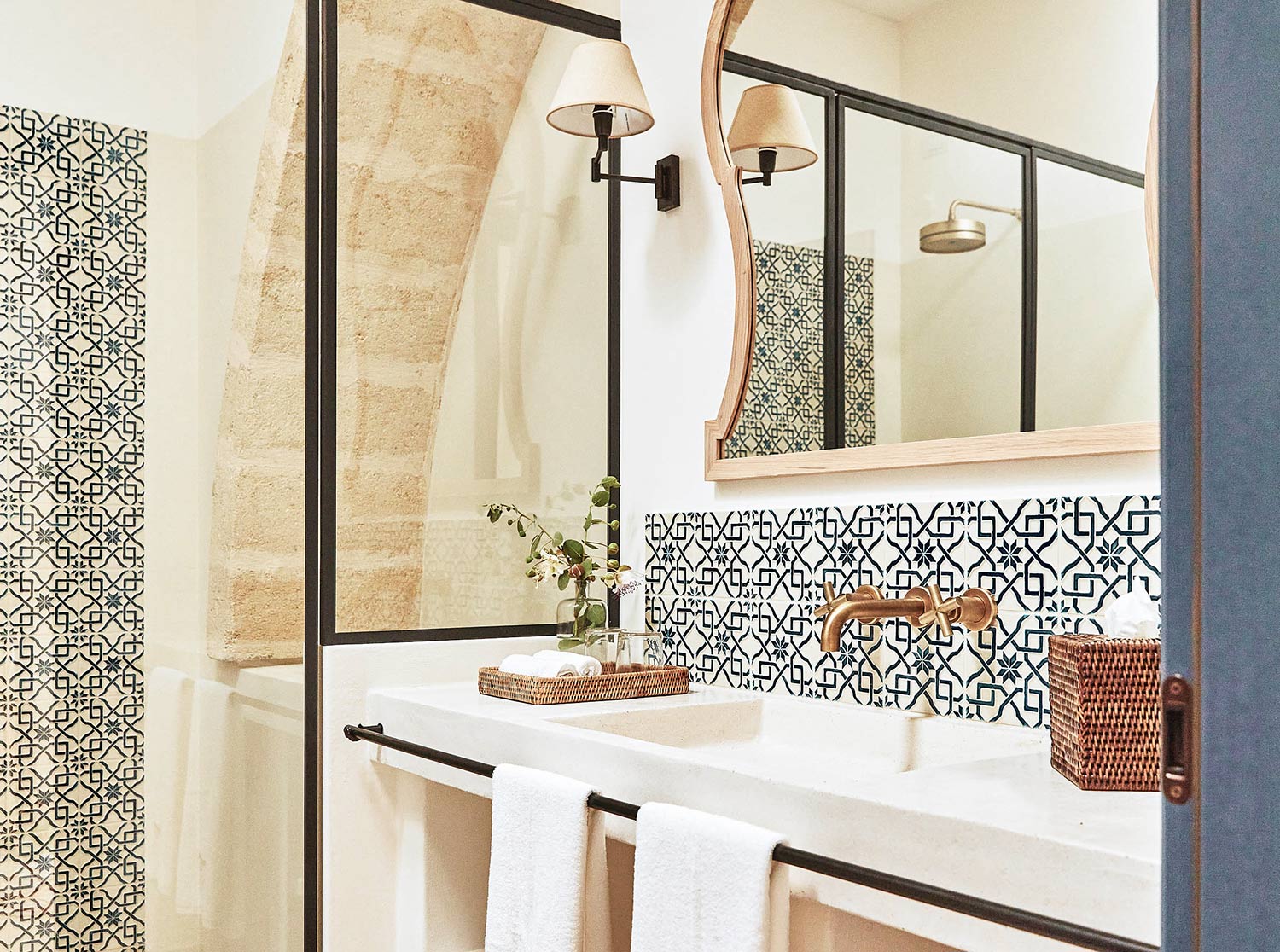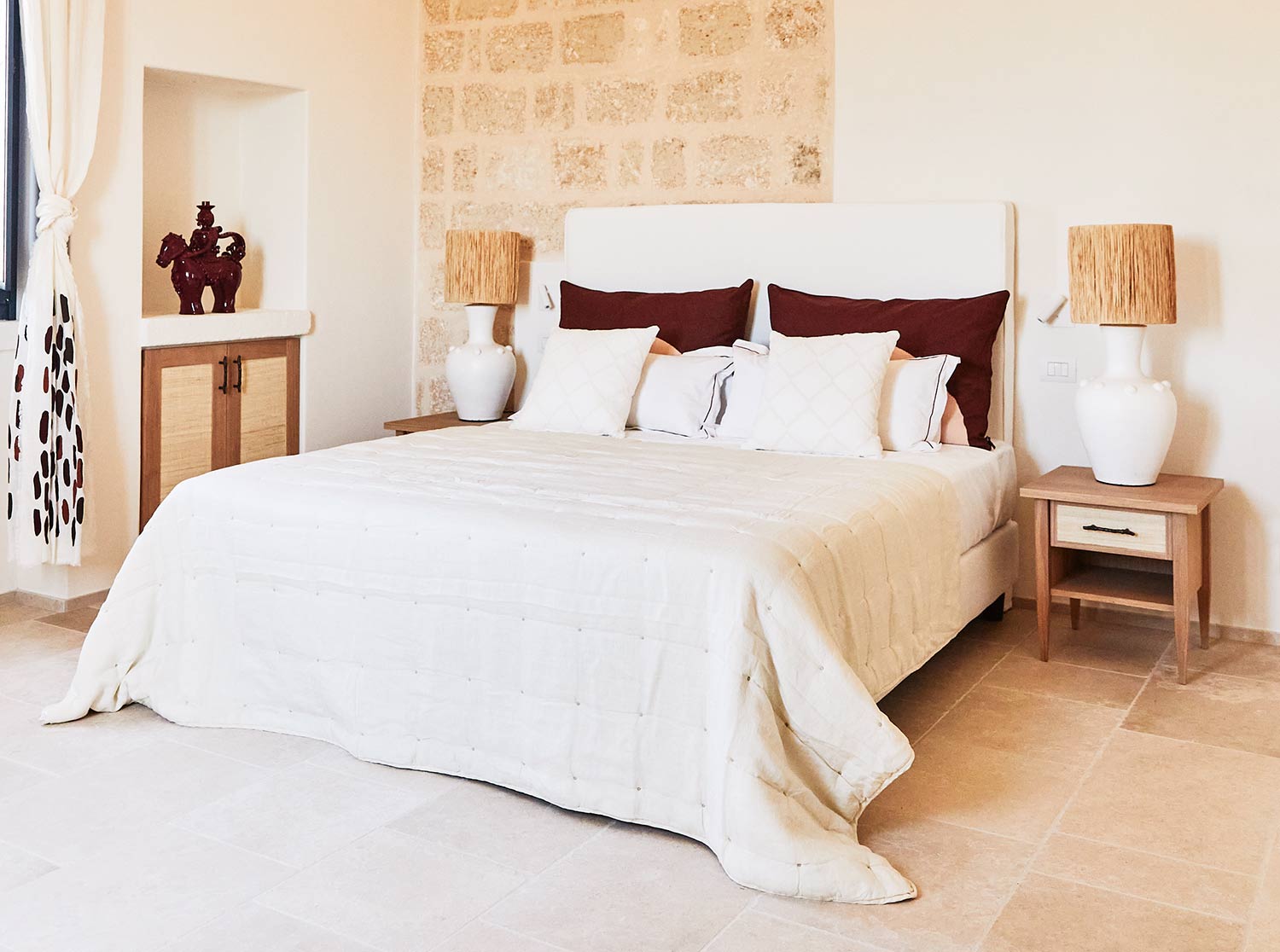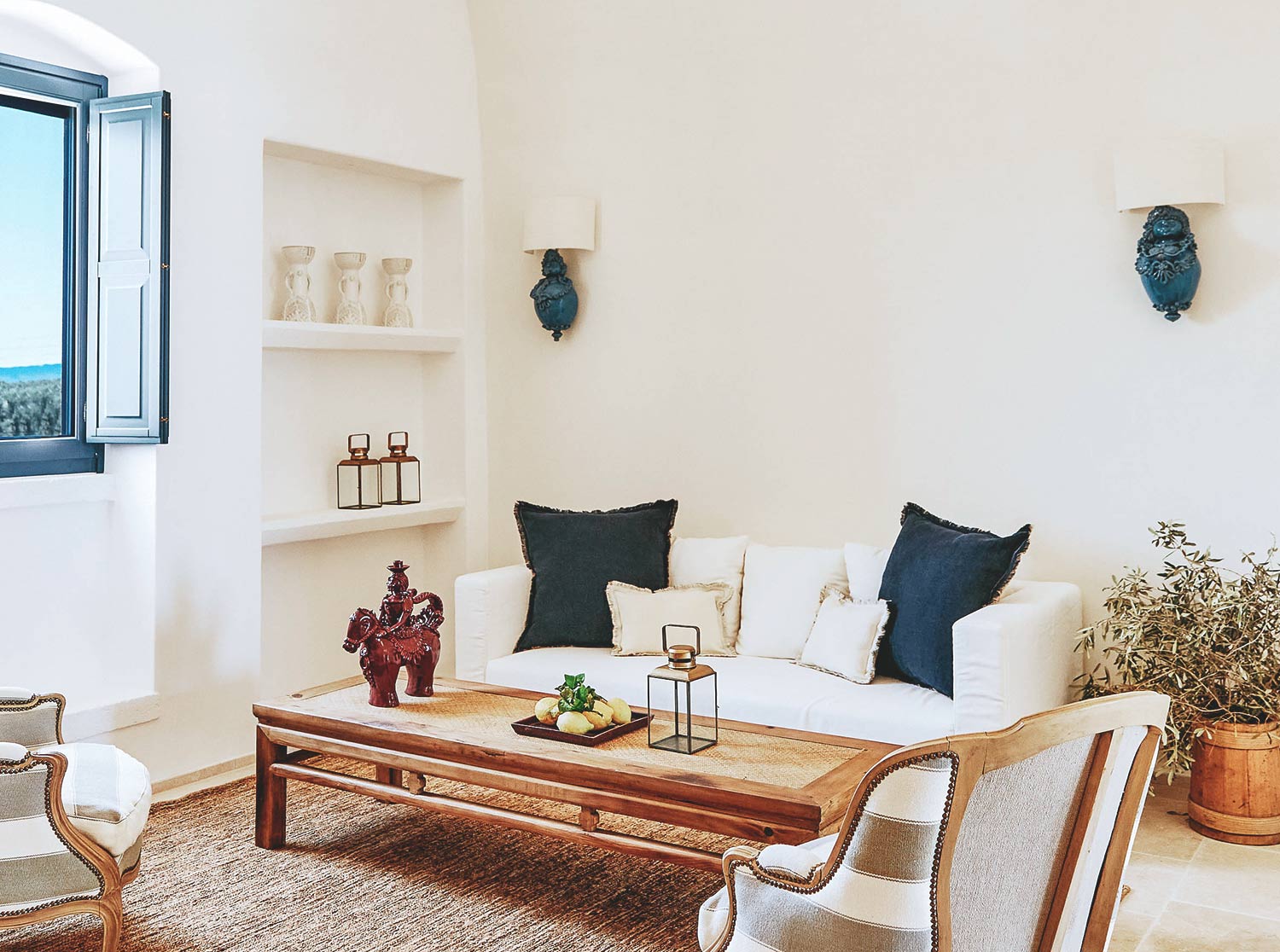 Masseria-Calderisi-Rooms-28@2
Masseria-Calderisi-Rooms-34@2
Masseria-Calderisi-Rooms-41@2
Masseria-Calderisi-Rooms-47@2
SPA
The property also has its own SPA house with rooms for massages and beauty treatments of all kinds. Next door there is even fitness equipment from TechnoGym for daily work-outs. In addition, yoga classes are offered on request, and the fancy bikes parked in front of the house can be borrowed for free.
THE BEACH
Trust us: The best thing about the beautiful Masseria Calderisi is its location. You live between the now famous towns of Ostuni to the south and Monopoli to the north. Just around the corner is the fishing village of Savelletri and the house's own beach club is about 5 minutes away by car. A driver takes guests from the Masseria to the sandy beach (and picks you up again) in a Defender 110. But if you like, you can discover a different cove every day in this area. The surrounding area is still very authentic and local.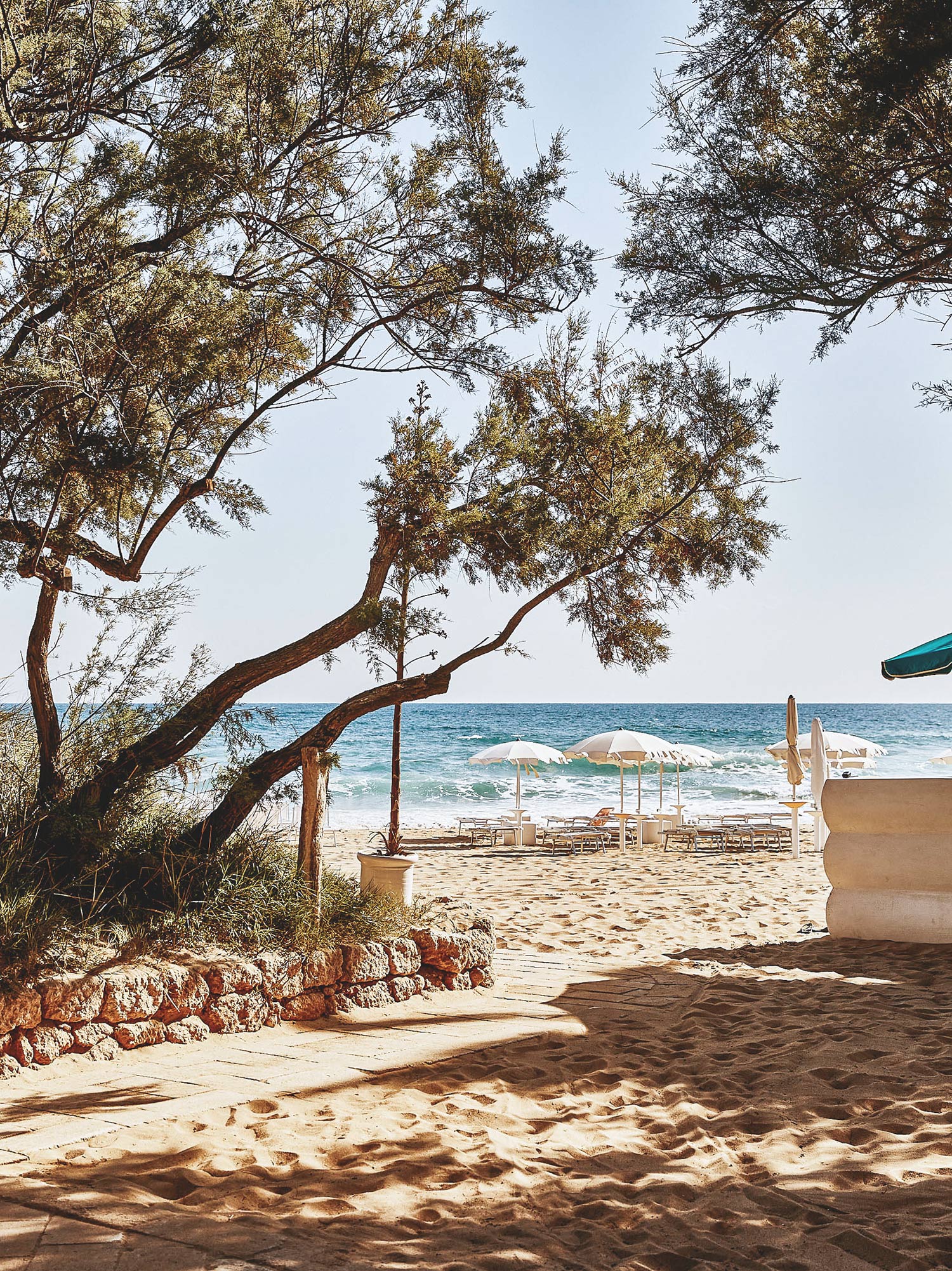 IDEAL FOR
Two weeks at one of the most beautiful spots in Italy (bring the kids if you like). If you stay at the Calderisi, you don`t need a big excursion program. Our recommendation would be: One week beach vacation in the Calderisi, then another week exploring the area with Bari, Matera, Lecce and Gallipoli.
PRICES
Double room from 380 euros for two, breakfast included.
Journey
There are many flight connections to Bari (45 mins) and Brindisi (25 mins).
Booking & Contacts
Masseria Calderisi
Strada Comunale Sarzano 12
Savelletri di Fasano
Italy