You might probably know Siena, the historical gem in the middle of the Tuscan hills, south west of Florence. If you drive a little further south on the b-roads from here, towards Montepulciano, at some point you arrive in the vineyards of Ciliano. The name alone conjures up holiday fever. It brings thoughts of smooth red wine, yellow sunsets, hills strewn with grapevines and original Alberghi made of stone. So, when you cruise down the Strada dei Colli and at some point take a left turn, you end up exactly in the middle of this fantasy world, the world of Suzanna & Fabio`s Follonico. 
Those who check in here find themselves to be starring in a film based on their own novel. The light, the vineyards, the country garden, a host who is driving a lawnmower across the meadow, geese and also the guests who are relaxing on a sun-bed and enjoying a glass of red –Follonico has it all: Endless charm.
And the interior of the building even tops the exterior: All the rooms are a work of art, no pseudo-furnished show rooms with hastily gathered memorabilia, but rather historical chambers, which have been made wonderfully habitable by using high quality fabrics and materials. Unbelievable, but true: You immediately feel at home (…even though things might look a little different where we live back home).
By the way, the building dates back to the 18th century. Some years ago it looked like a ruin, and for those who would like to know more, can sit down in the evening with the owners and admire some old photos of the place. The difference is really hard to believe.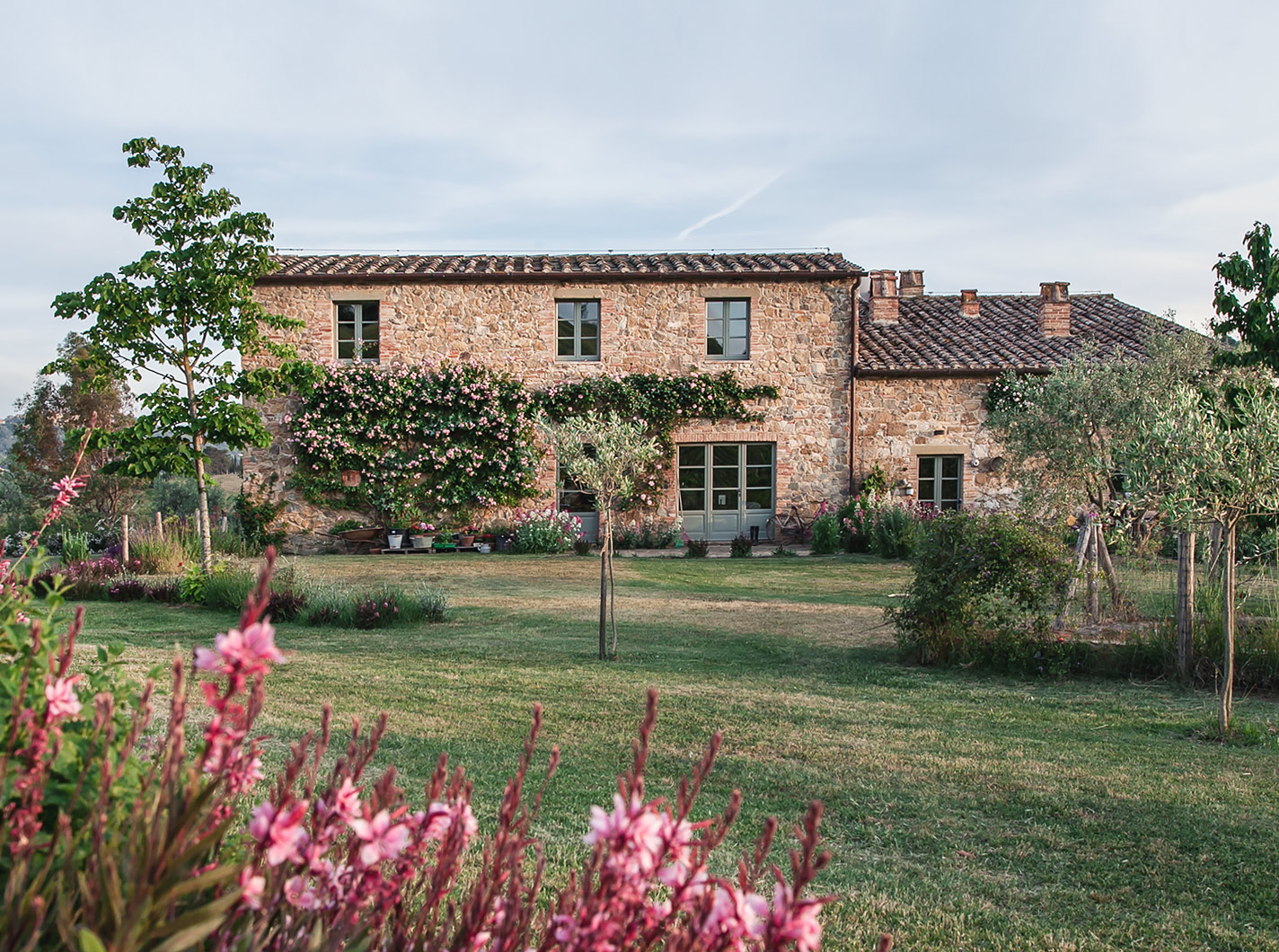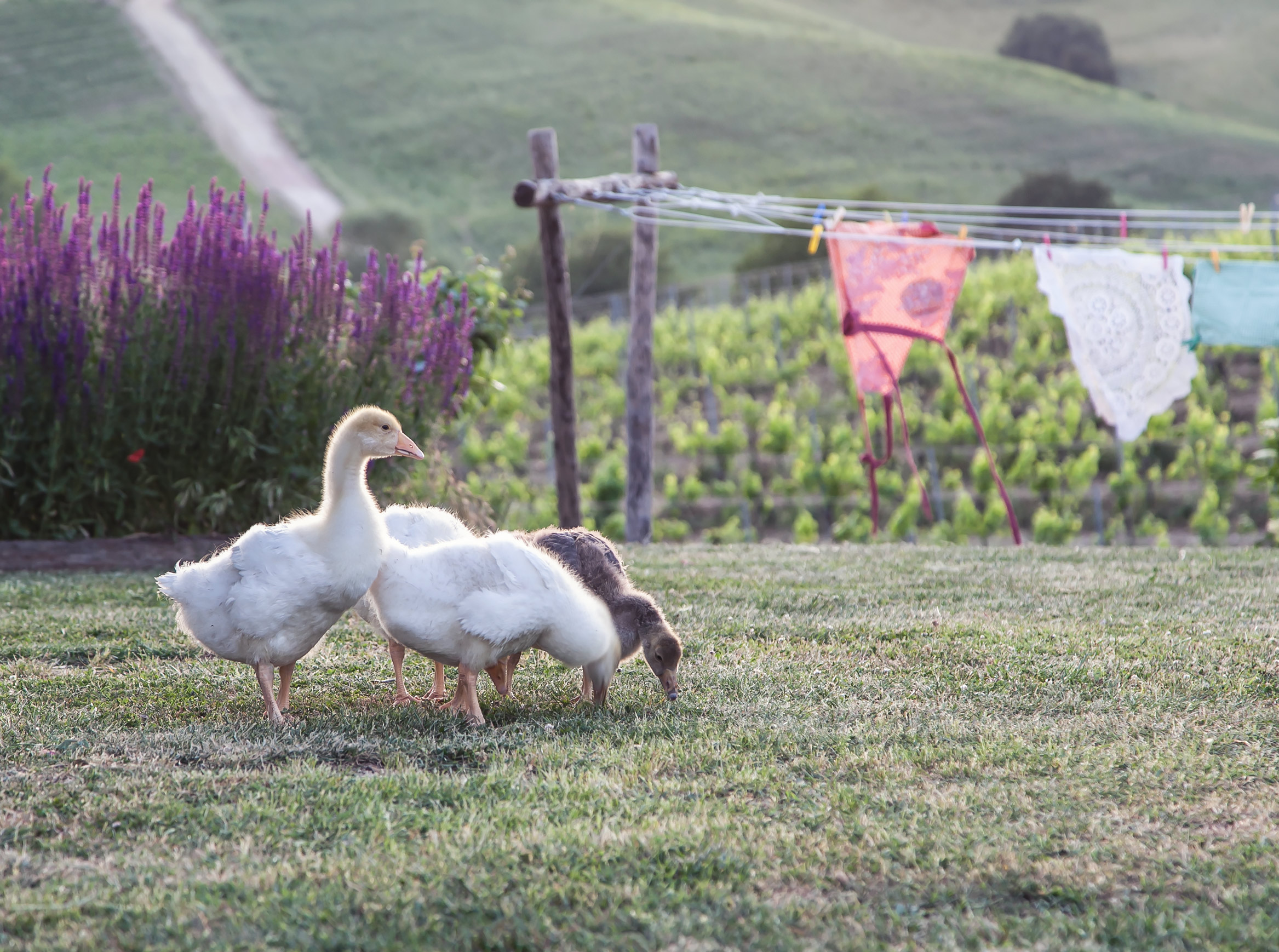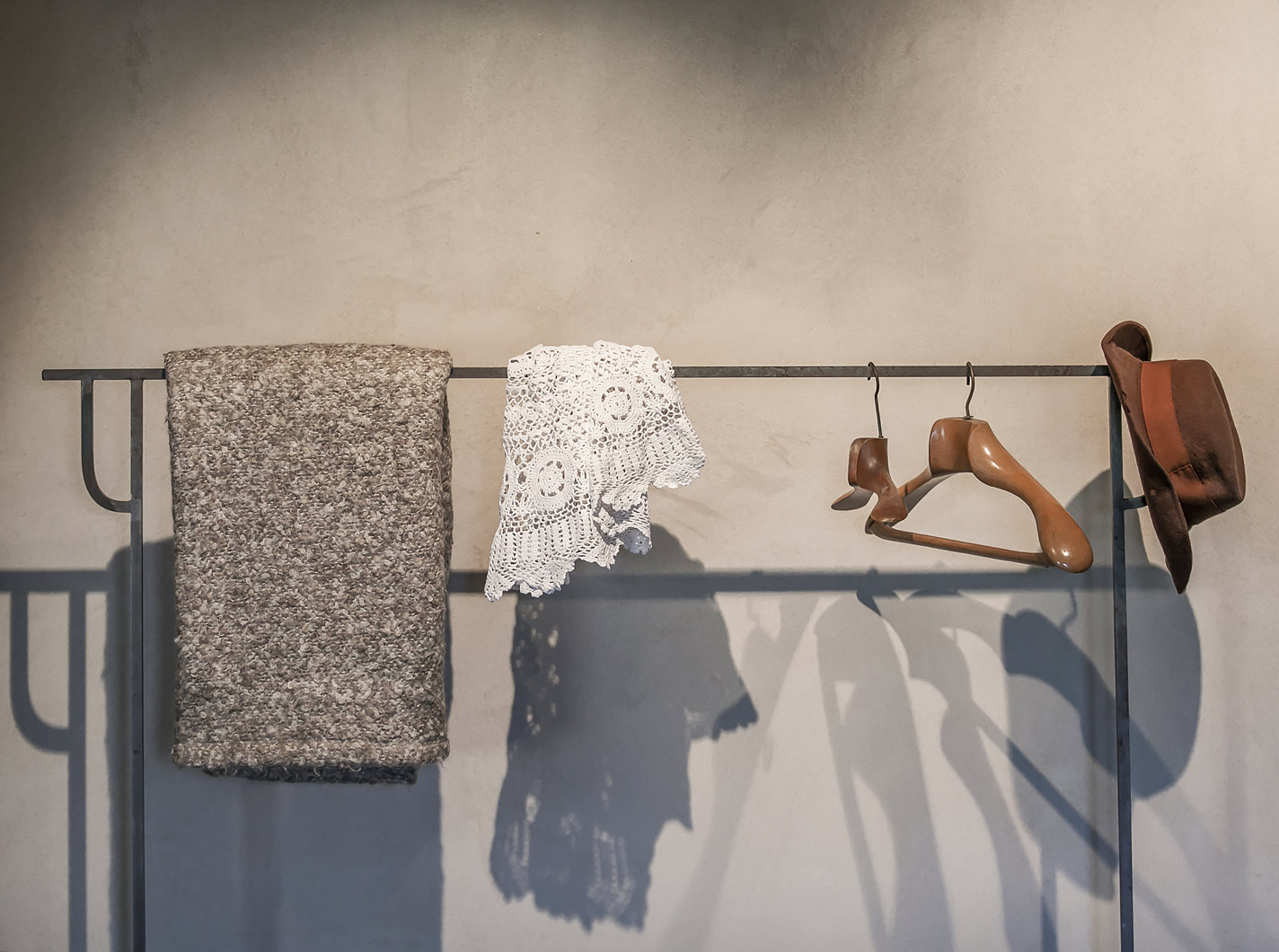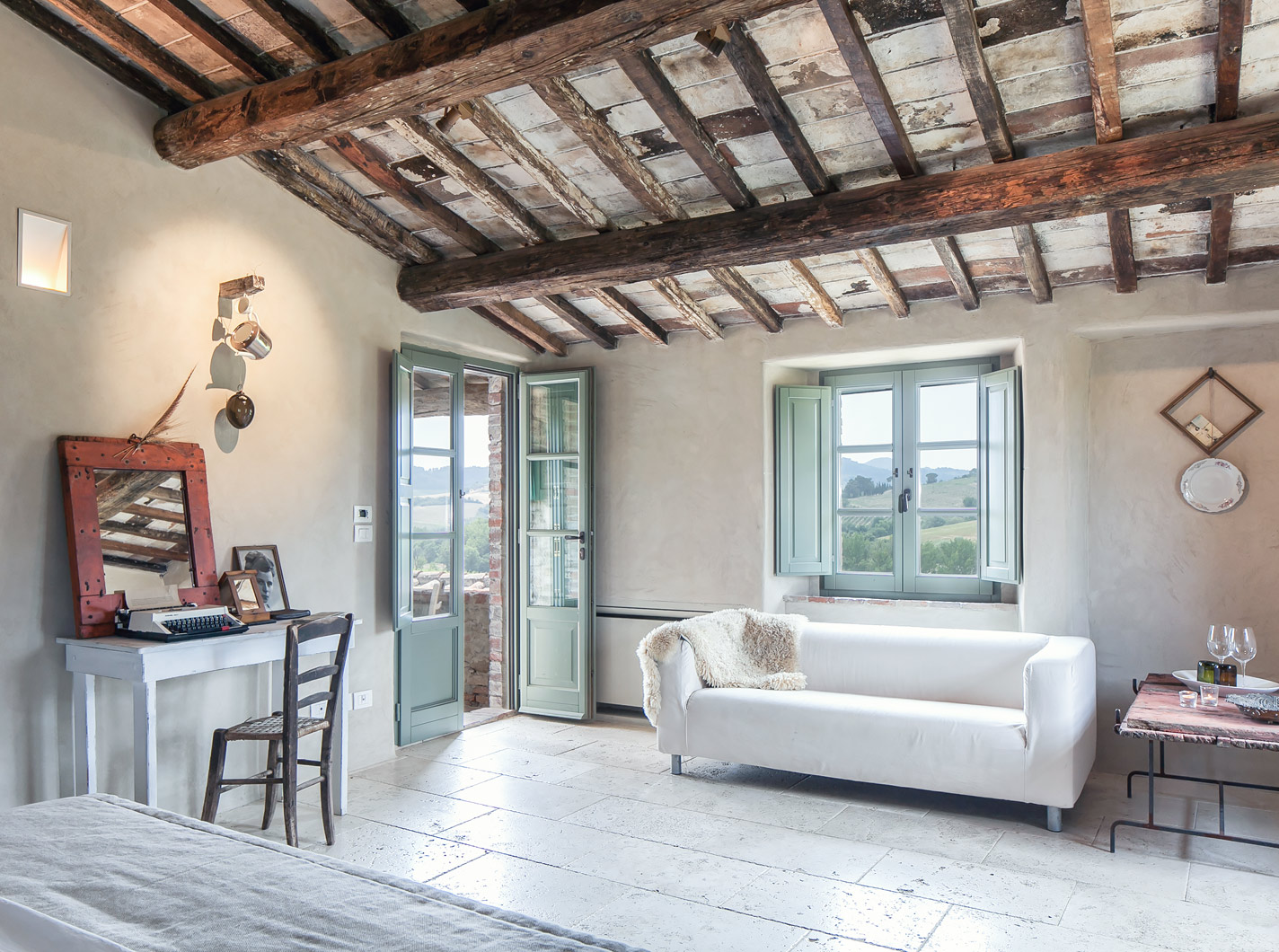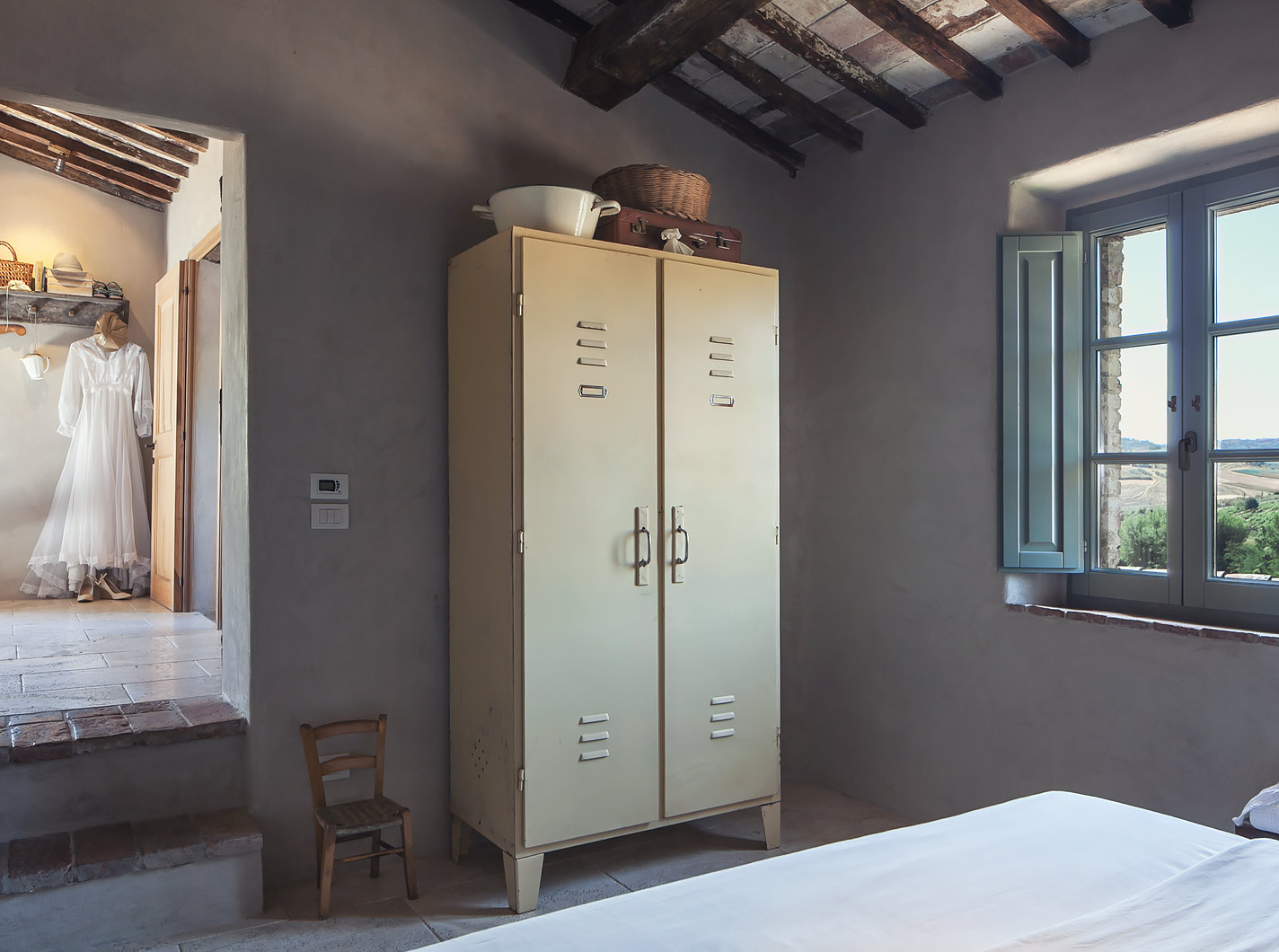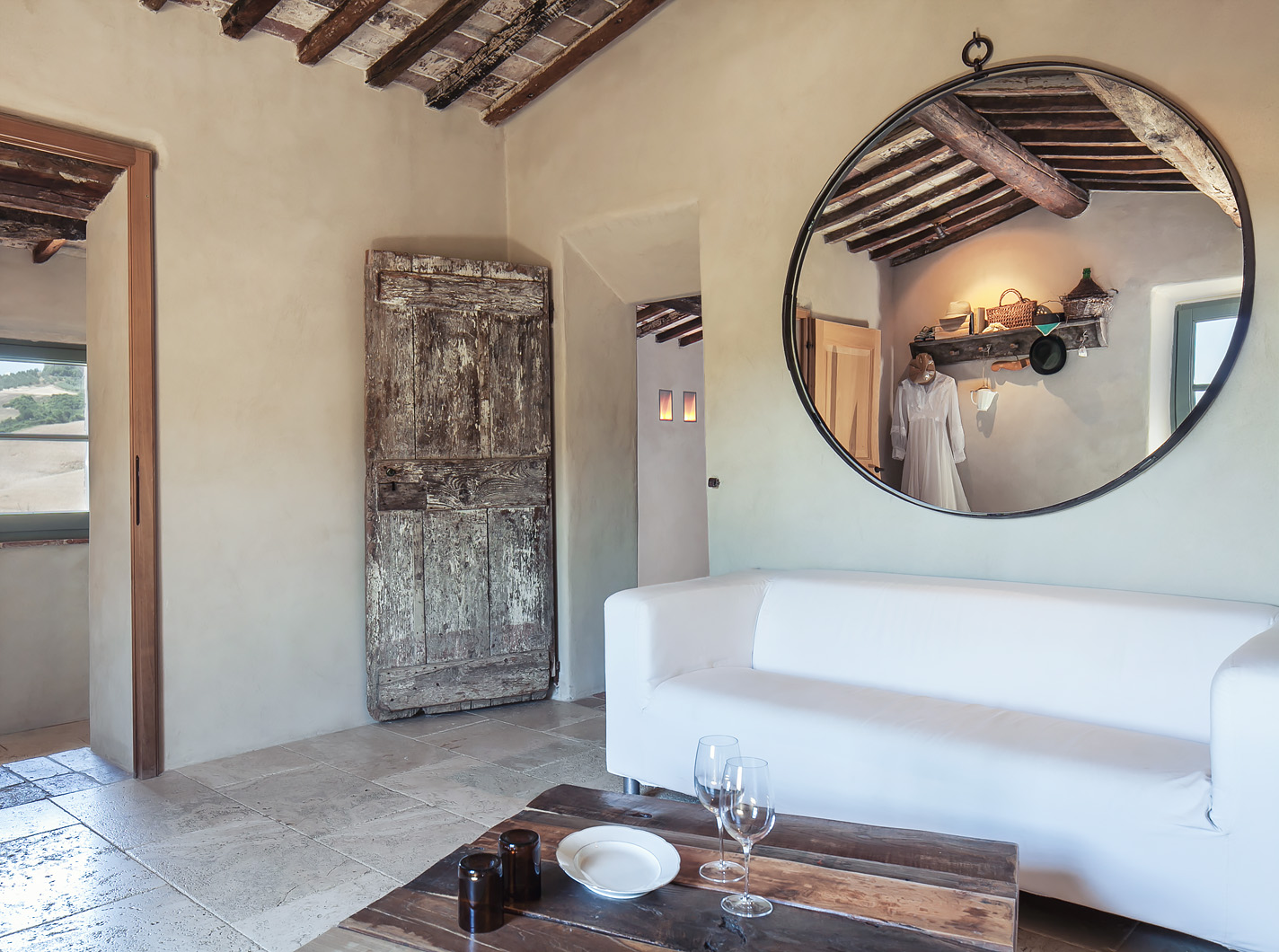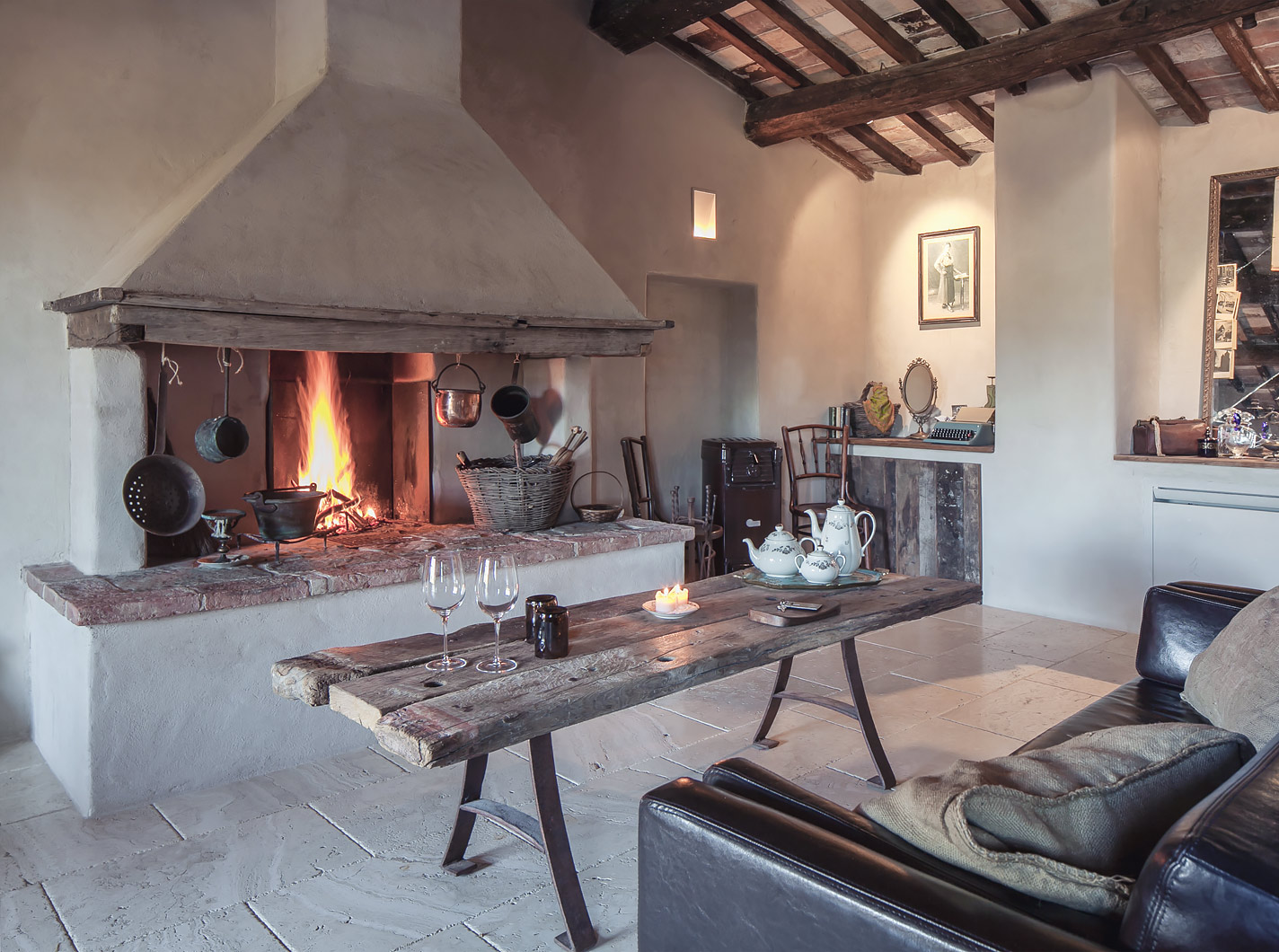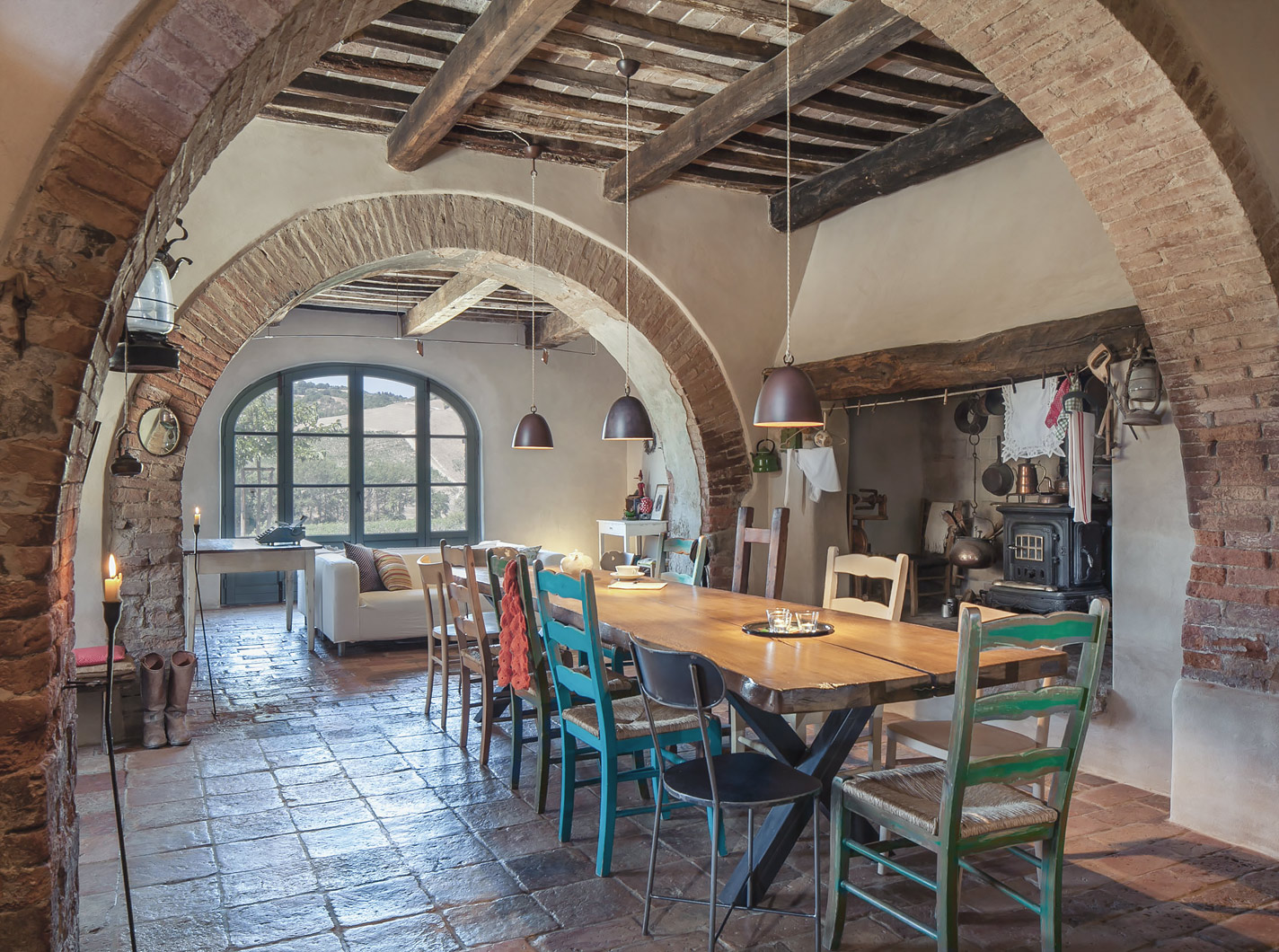 Just why did Suzanna & Fabio, both owners of the property, burden themselves with so much hard work? Their answer is simple: It`s their passion about the soul of things – back to the basics of life. "Slow-Sophy" is what they call their philosophy. A five star experience, without a five star plate in front of the door. (Who needs this anyway?)
The rooms
There are a total of six accommodation options. Four suites and two rooms in an adjacent building. All of them are individually furnished, roomy and each one is wonderful.
The food
Suzanna & Fabio serve an organic farm breakfast with many regional products. In the afternoons there is a fridge, but no service. On the other hand, both of them willingly provide tips on where to eat in Italy as if in the lap of luxury – which in this region is not very hard to find. One of the best and most beautiful restaurants can be found in the neighbouring town, by the name of La Botte Piena.
In the summer season 2022 the hosts also offer an organic dinner three times a week on site.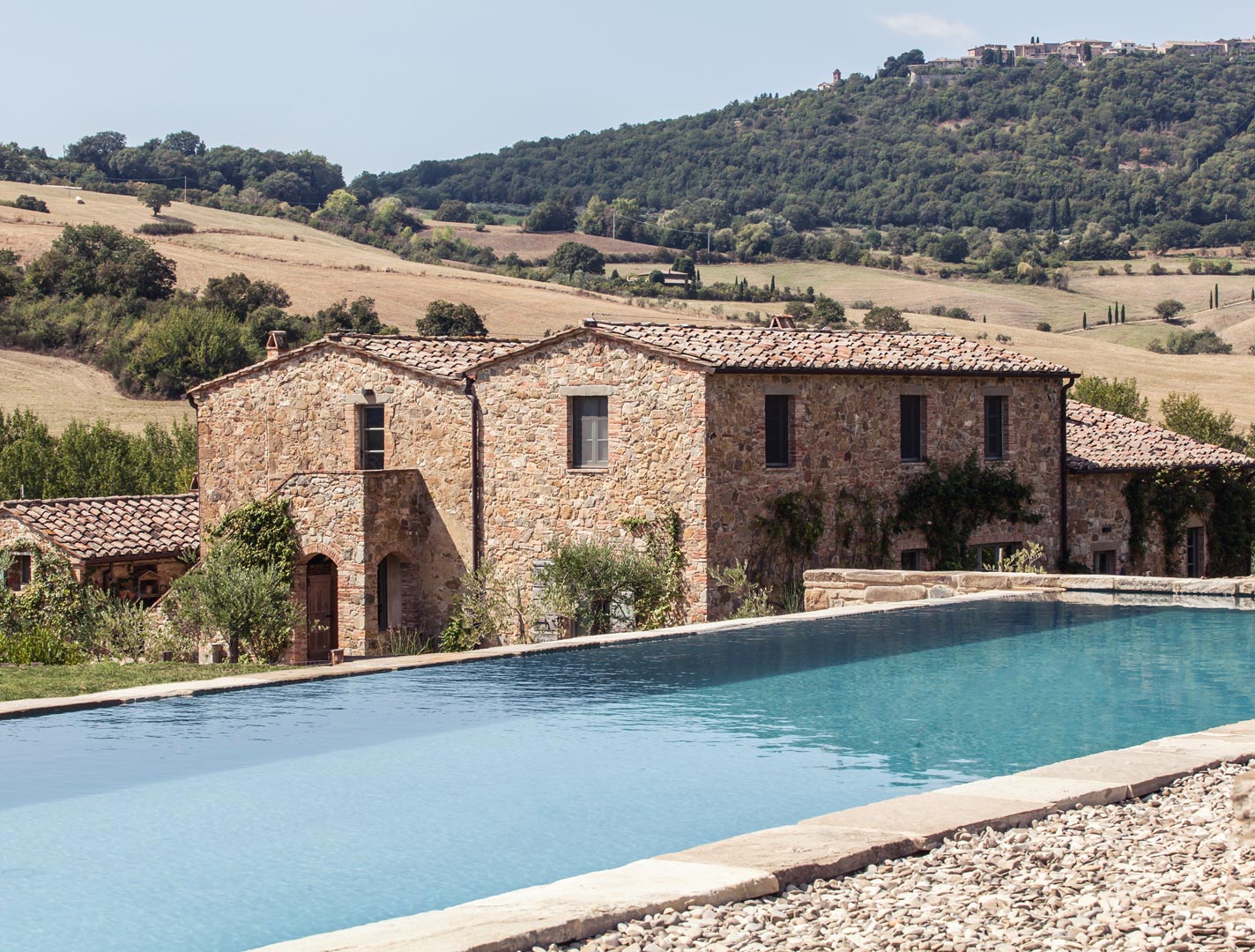 Ideal for
The most important highlights of this property are its beauty and tranquility. Those who really appreciate these details should book from two to 100 nights, and still fall in love with Tuscany anew every time. 
Combine with
We would recommend a combination with the Ottmanngut in South Tyrol. Both owners know each other well, they share the same philosophy and the created a special offer together. There is also a special offer together with La Sosta di Ottone III in Liguria, which is also a member of Pretty Hotels. Details can be found here.
Kids
Since Follonico openend their swimming Pool in the summer 2018, kids must be older than 14 years.
Prices
Double room from 260 euros, suite from 310 euros for two people including breakfast.
Booking & Contacts
Follonico 4Suites & Breakfast
Località Casale 2
53049 Torrita di Siena
Italy
Tel: +39 0577 669773