Tuscany? Enough said! Except for those having lived under a rock in the past we all have a pretty good idea of the famous Italian region. Think hilly landscapes, morning mist and beautifully lined up cypresses flanking avenues leading to traditional stone-built estates. And frankly, that is exactly what you are about to see when you make your way to the wonderful farmhouse Agriturismo Il Rigo. Basically you are meeting your own expectations.
But expectations may be exceeded here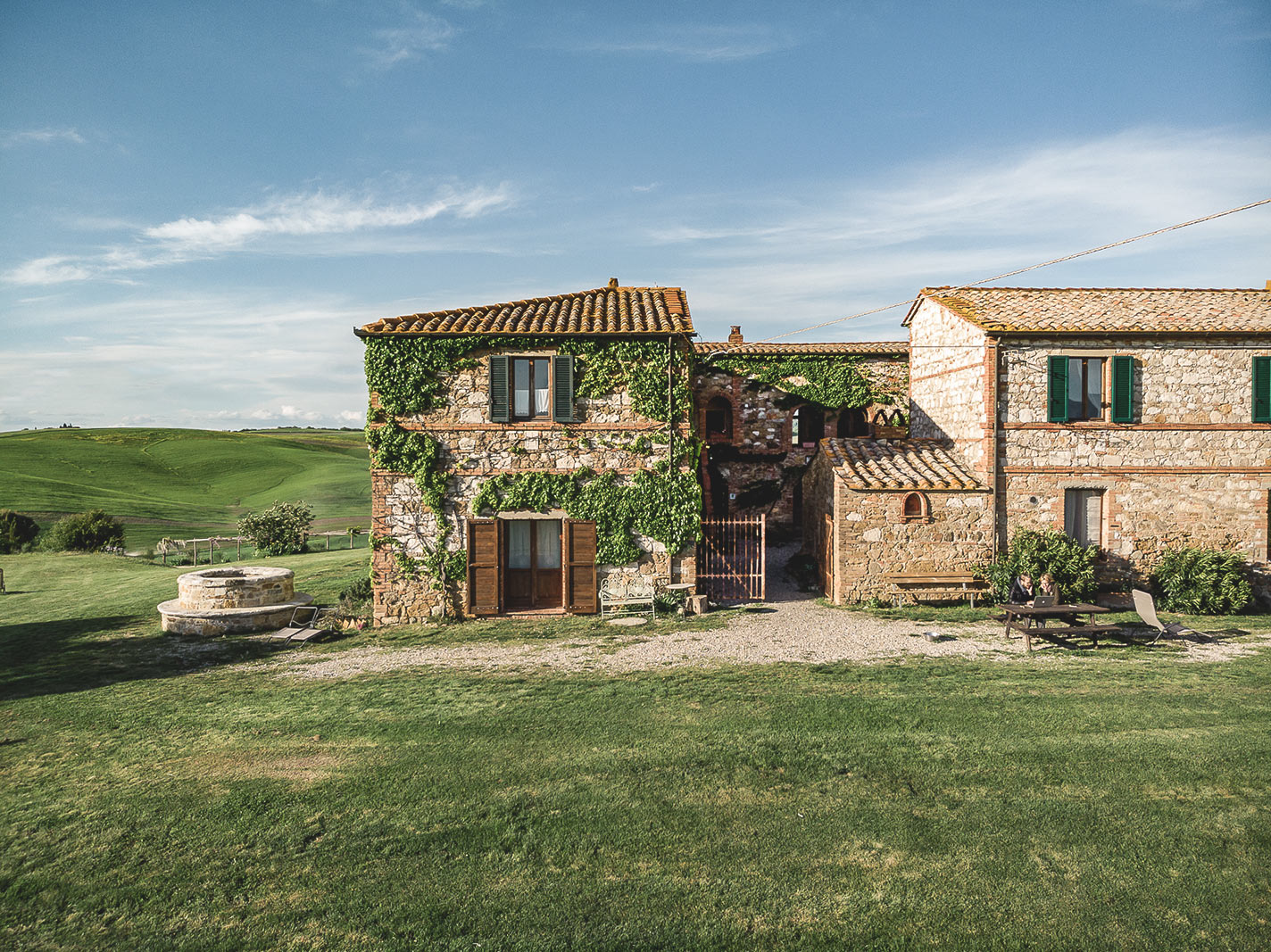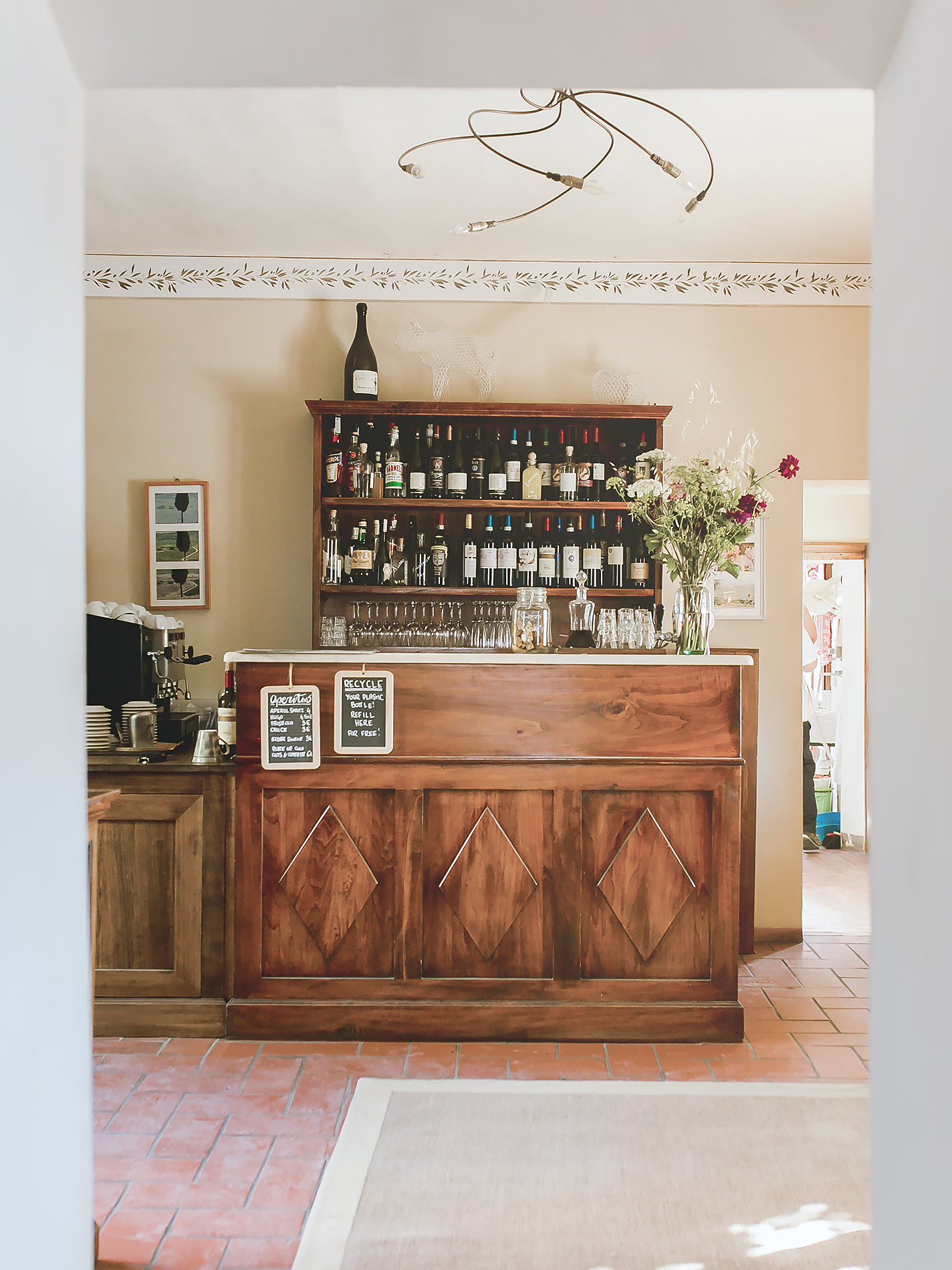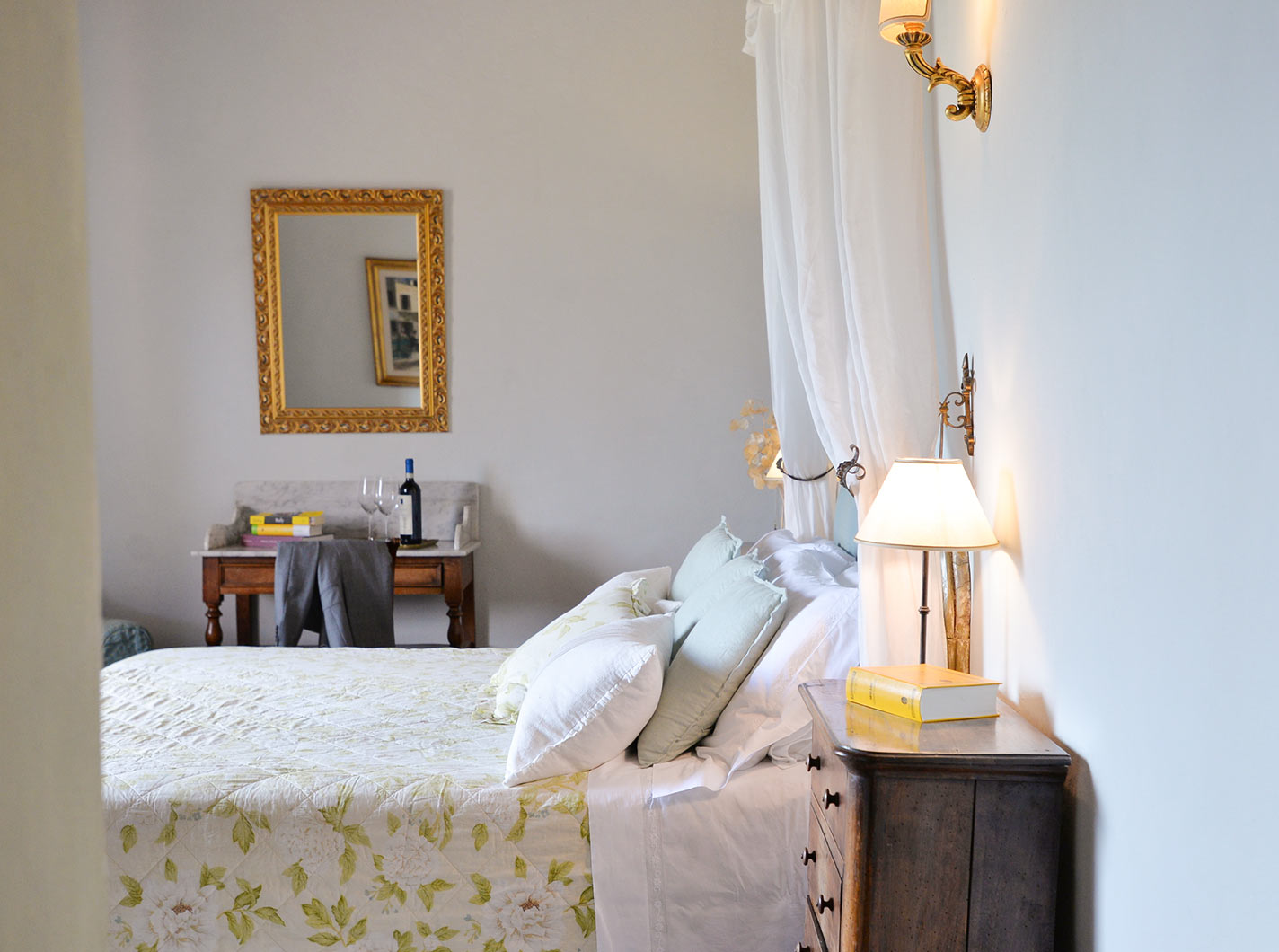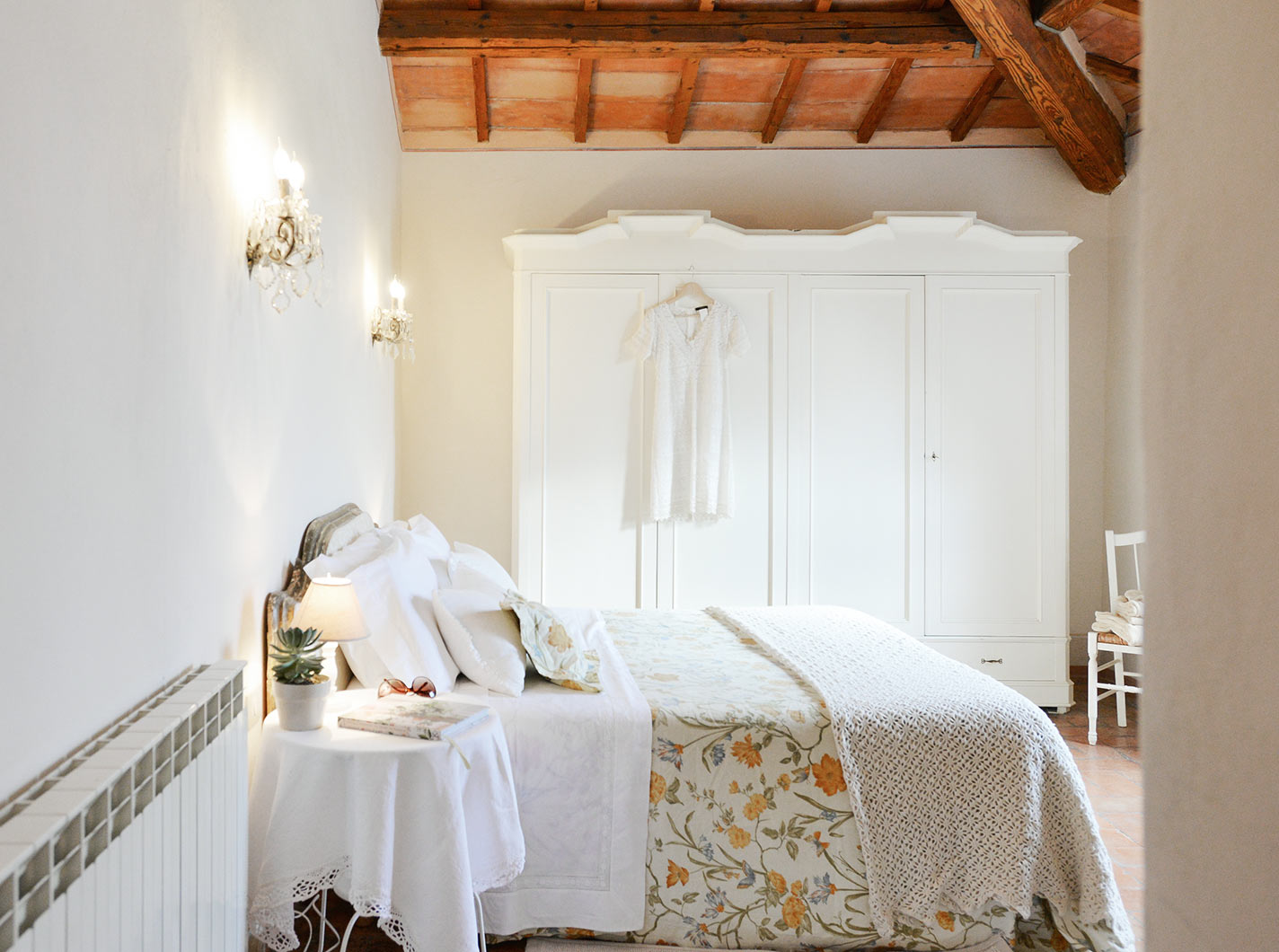 This already starts at the reception which isn't really a reception desk, but more like a bar … more like the nicest bar ever! Ready for the first Spumante? If you happen to be as lucky as we were you meet Lorenza, the mother of the hosts, a charming lady and a veritable sommelier. She will guide you through the many choices. By the time you make it to your room you are in full holiday mode ready to make just the next great discovery. Yes, they still exist, those charming, authentic Italian "Camere" — simple cribs with flowered blankets, their colors matching those of the region. 
What a blessing to find such rooms nowadays. Forget overly designed accommodations, this is what your inner self is really longing for: A pretty room with not much fanfare, a simple drawer to stash a few things and a basic bathroom (sorry, no plastic packaging, the soap is rapped in recyclable paper – what a relief!). Will this get 12.000 likes on Instagram? Probably not. But it will make you happy!
This pretty much gets you the idea of the place. For the young hosts, Luisa and Matthias, Agriturismo Il Rigo is a little sanctuary, a refuge for guests from all walks of life who are just looking to have a wonderful time — in one of the most beautiful spots of the world.
By the time we visited it was already late in the season and slightly colder. Dinner was served in the former stables. An Aperitivo at the cosy fireplace followed by a fabulous 4-course dinner at one of the charming old tables. We lucked out yet again, Chef Luisa was in the kitchen herself. She turned a handful of local ingredients into a heartfelt, tasty Italian meal ("Mum's recipe"). While devouring her delicacies it suddenly dawns on you — who needs to spend a fortune on three-star restaurants when you can have this?
SPECIAL I
Besides the main property Agriturismo Il Rigo boasts another house, which is located some 800 meters away on a neighboring hill. It is called Poggio Bacoca. There are another lovely seven rooms for guests. But for breakfast and dinner you come back to the main house.
SPECIAL II
Host Luisa is a flower freak. Together with friends, she organizes flower decoration workshops and gatherings that you should attend at least once. Want to get married at the Agriturismo Il Rigo (which we can highly recommend)? You are about to get a really great decoration. Speaking of weddings: the celebration will then take place in front of the house at several tables, you'd be hard pressed to find a more romantic location.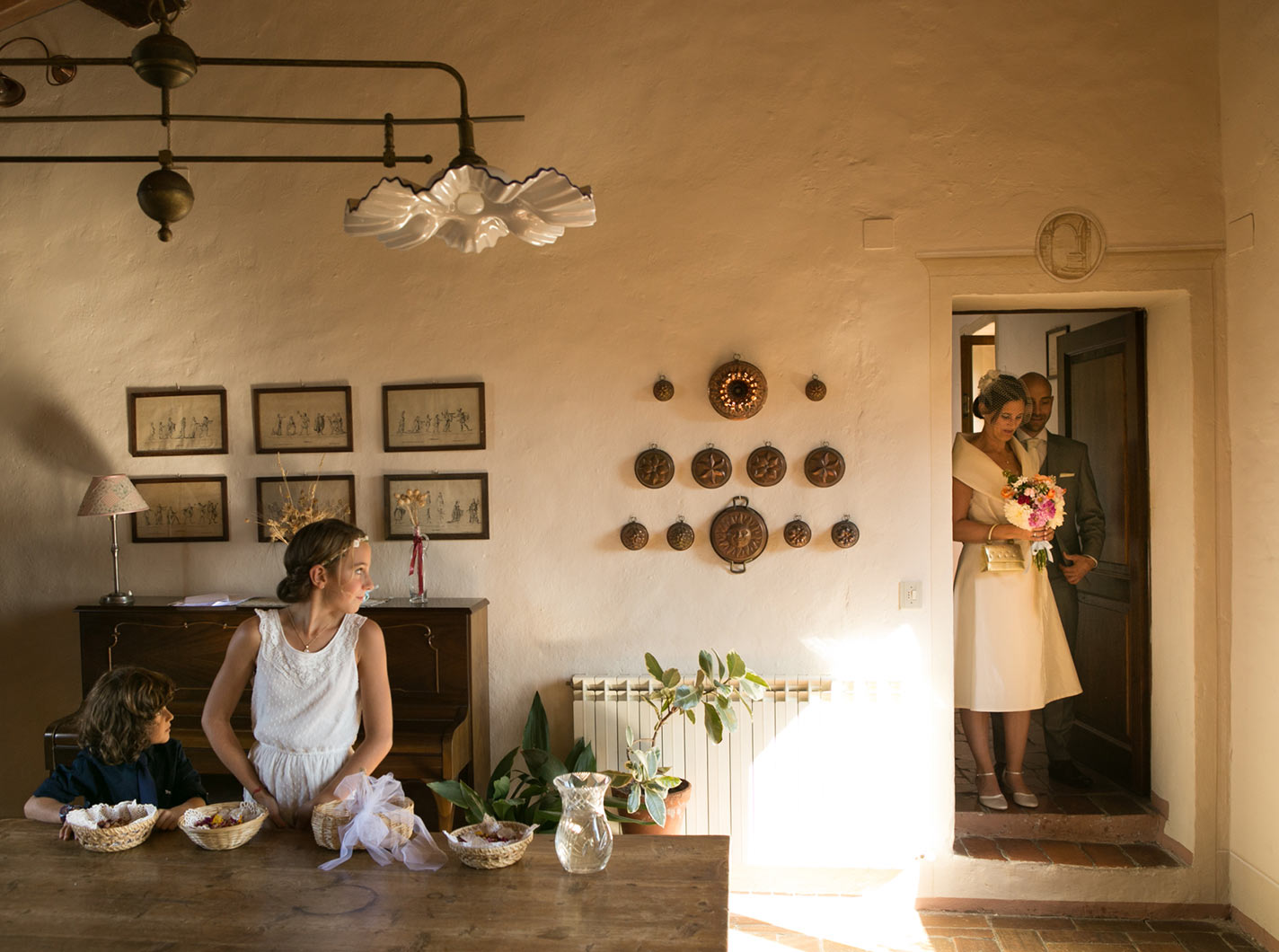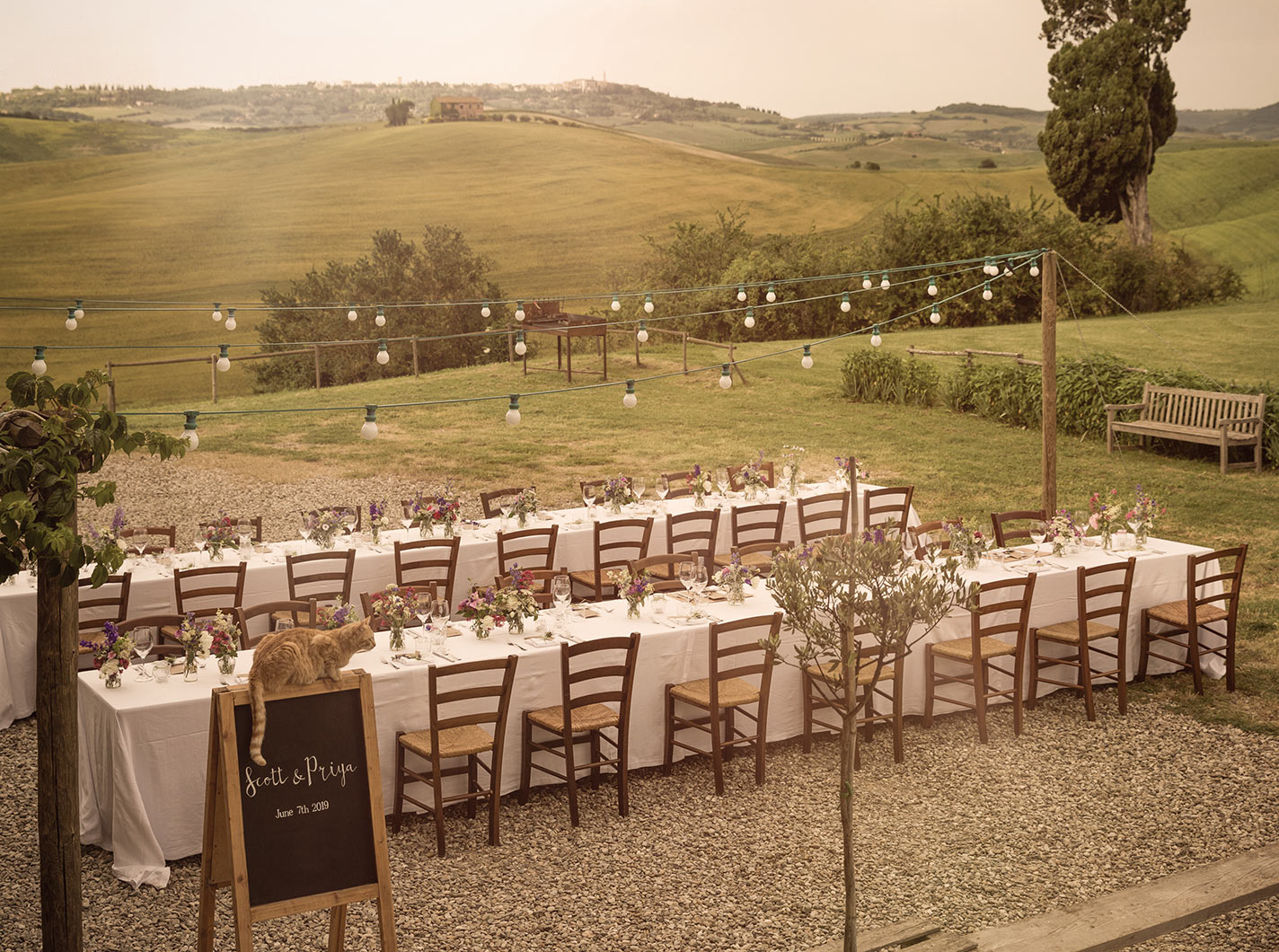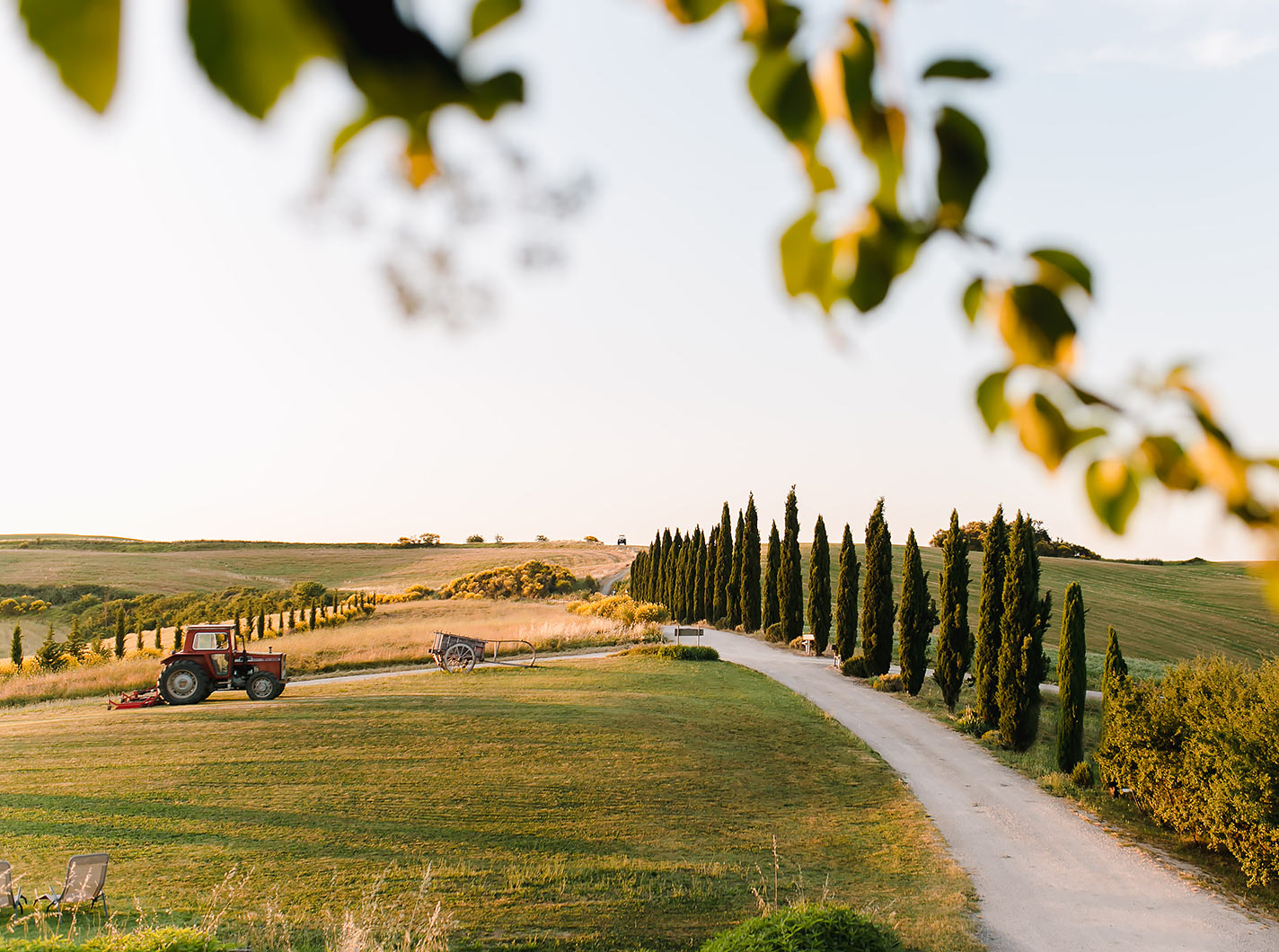 IDEAL FOR
All Tuscany fans looking for an authentic experience and a place to calm down. There is no pool (but there is a small pond … jumping in is highly encouraged) but there are no wellness facilities … truthfully, they would really look out of place here. 
Prices
Doubles from 130 Euros per room including breakfast. In the main house, there is also a suite, which is perfect for families with two kids (190 Euros in high season).
Booking & contacts
Agristurismo Il Rigo
53027 San Quirico d'Orcia
Siena – Tuscany
Italy