Maison Duroy, Nérac / Gascogne, France

Bienvenue at Maison Duroy, a new guesthouse truly out of the ordinary. Stay here for great conversations, fantastic culinary experiences and a lot of style.
Until 2019, Sylvia and Francois from Zurich led the typical cosmopolitan life. They worked hard, but they also traveled a lot, especially to remote places preferably full of history. Gascony, for example, a very rural French region one hour south of Bordeaux. There they discovered an old estate (or rather a ruin…), which was said to have been used by King Henry IV as a hunting lodge some 500 years ago.
Francois says: There are places that have something magical about them. And when they first entered the hunting lodge they both had the feeling, they had found such a place. The couple not only fell in love with the Maison, they also decided to go on an adventure that they now share with their guests: They moved to France, renovated the whole site (the foundation walls date back to the 15th century) and developed it into a modern guest house. Their idea: Entertaining just a few like-minded folks with selected products from the region, enjoying fine conversations with them and introduce them to the region.
Enter the Maison and one thing becomes clear right away: a low-budget project it is not. Wander through open salons and take a look at photos of Slim Aarons, the infamous photographer. His image featuring Palm Spring's Upper Class lounging by the pool of the Richard J. Kaufmann house hangs prominently by the entrance. Turn your attention to the living room and you will meet many books and designer furniture.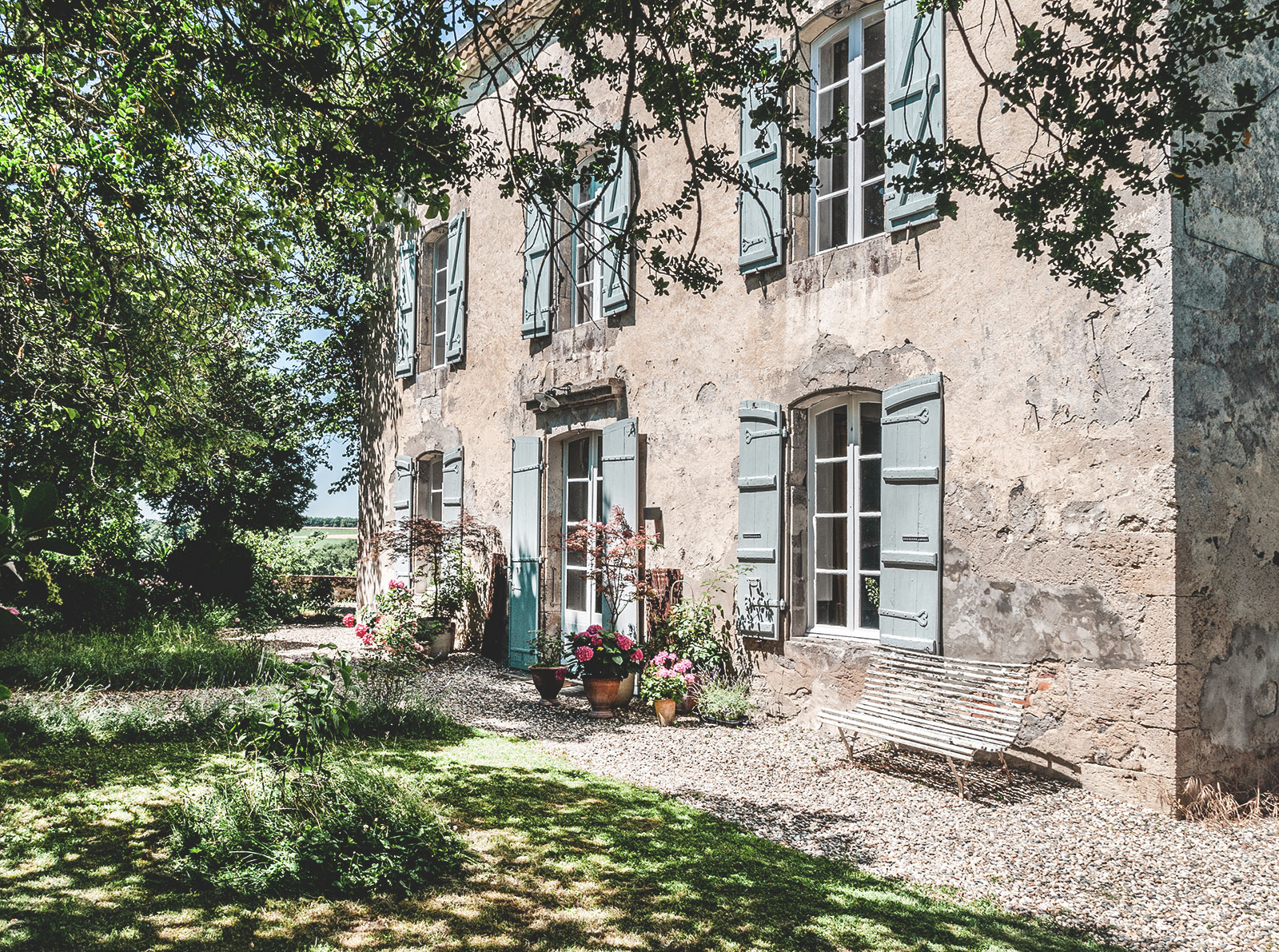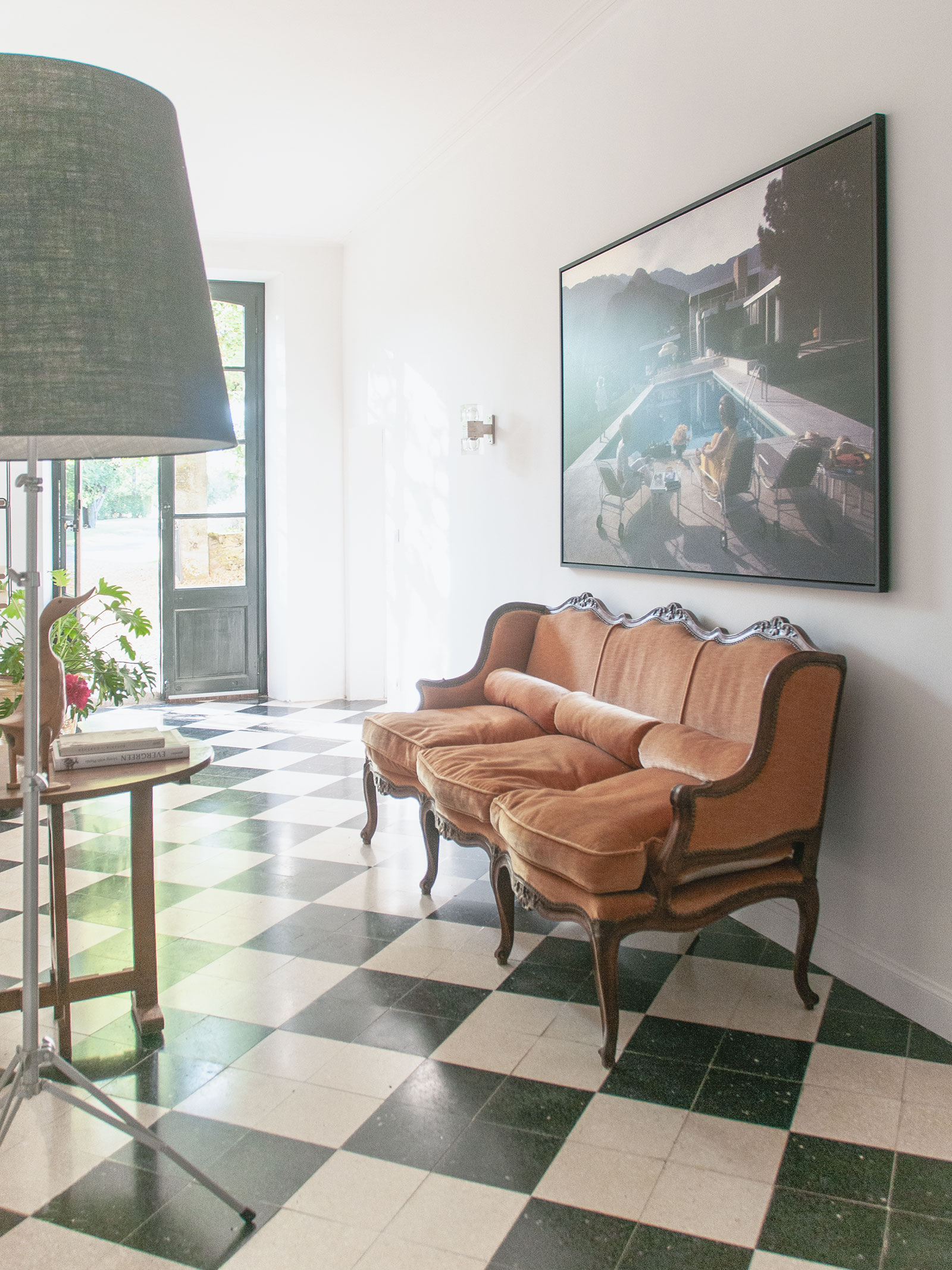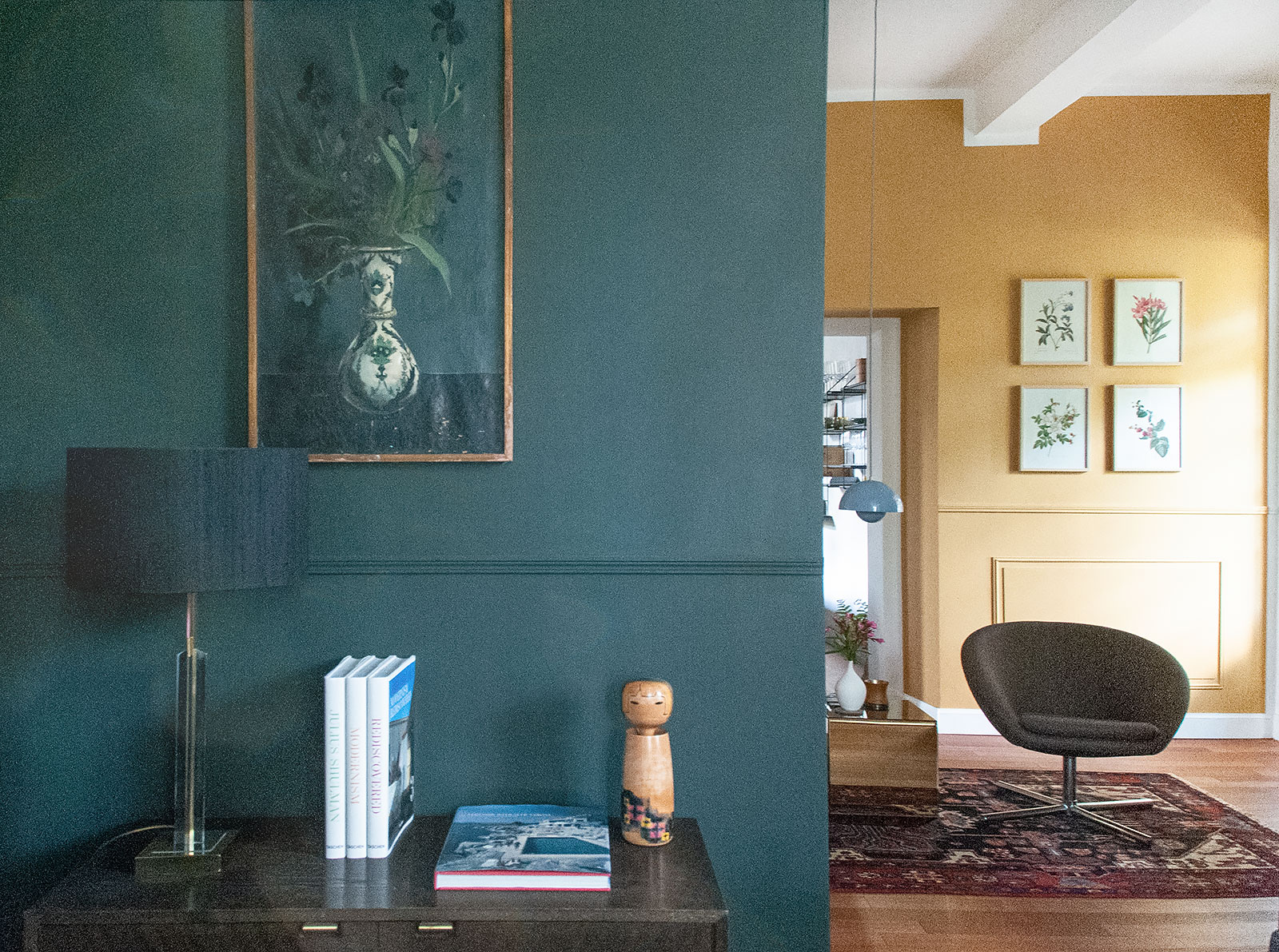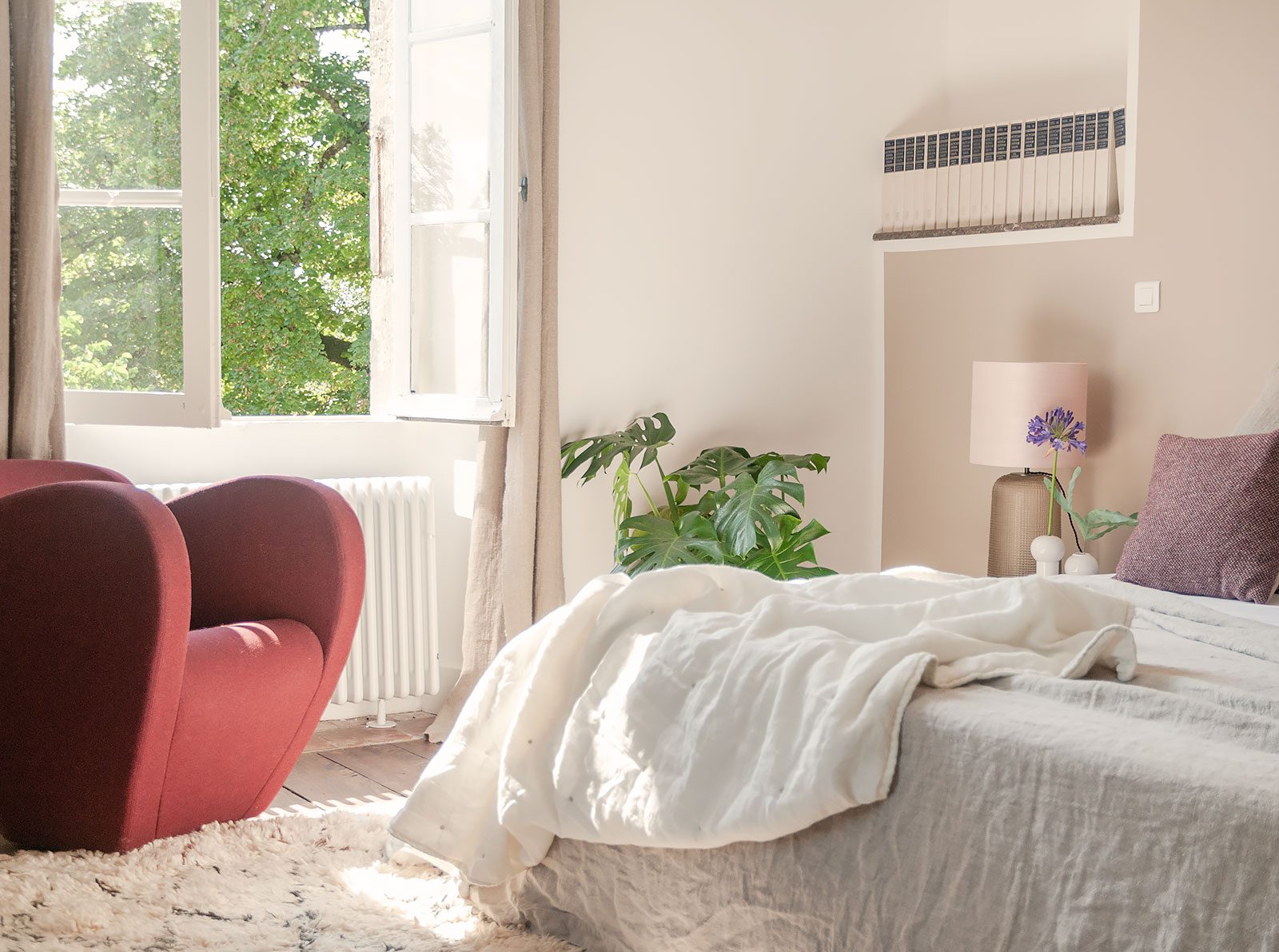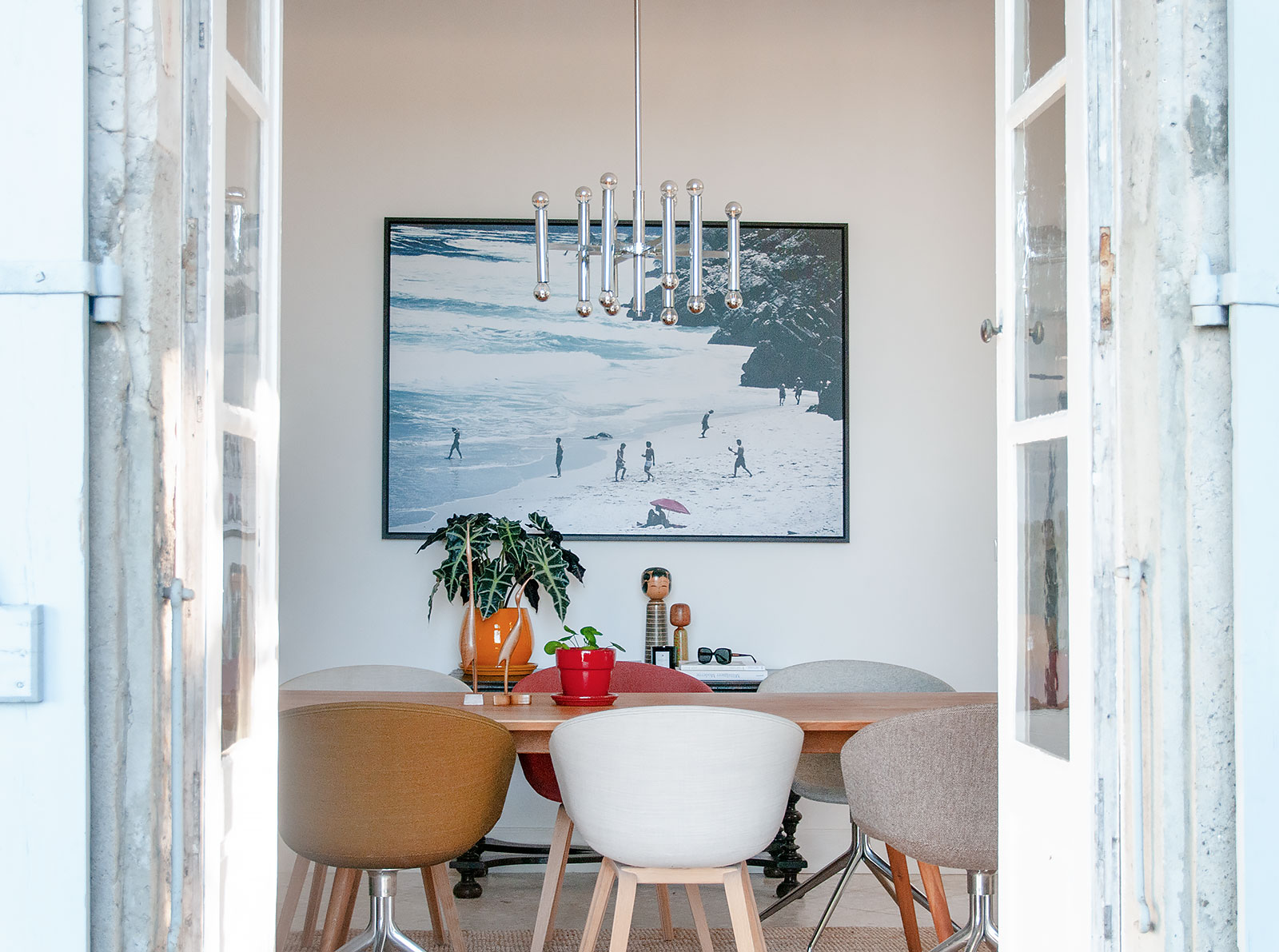 THE ESTATE
Almost by default, Maison Duroy is the perfect guesthouse. Aside from a few smaller barns and extensions, there is the main house, which harbors the two guest rooms. Both of them are on the second floor. "Amelie" has 36 square meters of space, "Delphine" is slightly bigger. The latter is sun-drenched in the mornings and gazing out through the tall windows you have a striking view of the garden and beyond. Oh, "beyond" by the way means an additional 4 hectares of nature surrounding the house. Plenty of land (and ponds) to discover …
Silvia and Francois like classic design, or design classics and it shows. So prepare to be surrounded by an eclectic mix of cosmopolitan trouvailles with a French infusion. Everything here is of the highest quality: the solid wooden floor, the French linen bedding, the Japanese towels. Trust us, you do want to move in here long-term if you have the time.
THE GARDEN
The large garden doubles also as the wellness area of the Maison Duroy. Taking cues from those Slim Aaron's pictures, guests should get comfortable and live the moment. Francois is a passionate man, he takes both his gardening and cooking quite seriously. Watch him work his magic on the outdoor fireplace. Since the house is situated on a small hill, you are invited to relax and enjoy the wide open fields.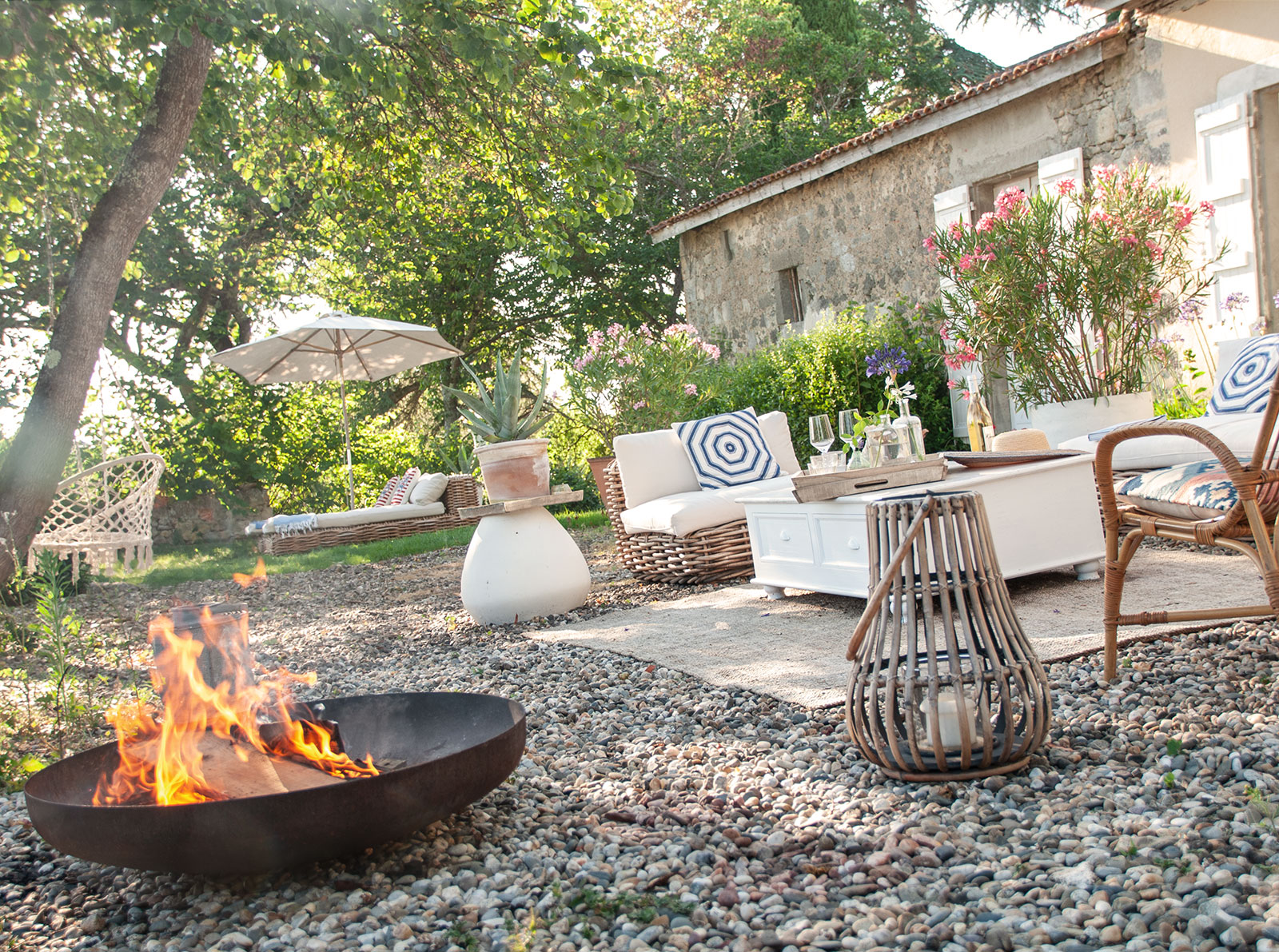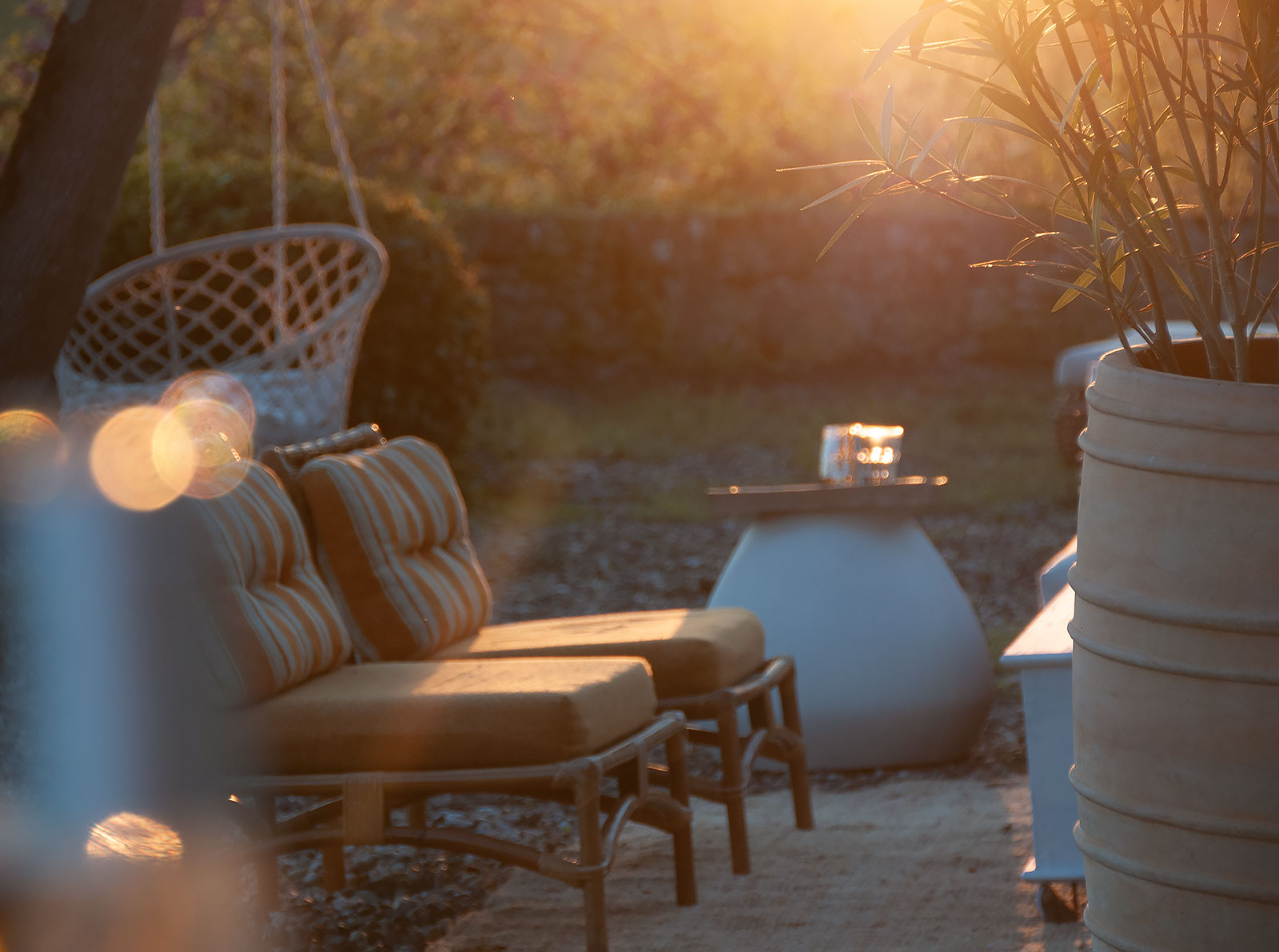 THE FOOD
In keeping with the "table d'hôte" tradition, Francois serves a daily changing menu with starter, main course, a cheese course or dessert. Everything is prepared with fresh local produce and home-grown fruit and vegetables. Highly recommended.
THE SURROUNDINGS
No, Gascony is no Tuscany or Provence. Yet. But it does have a number of great spots and towns to visit. The website "Les Plus Beaux Villages de France" has found nine of the 159 most beautiful places in France in this area. The Maison Duroy is but a few minutes away from the small town of Nérac, the slightly larger town of Agen will take about a half an hour ride. What makes this region particularly interesting is the fact that it has somehow managed to stay under the radar. So, go on a hunt. Culture and culinary treasures are to be discovered (i.g. the truffle market in Nérac every Saturday).
IDEAL FOR
Francophile and/or design-oriented couples, creative people and / or CEOs who want to take a glimpse into what the future holds … if they also buy a house like this.
Location
Price
Doubles from 180 Euros for two including breakfast. The 3-course dinner is 48 Euros per person.
booking & Contact
Maison Duroy
Lieu dit Duroy
47600 Francescas
France