Lora Munro was in for a change. Somewhat tired of the daily grind and a bit fed up with life in British Sussex, she ventured out to search for a beautiful house where she would find her true calling: Being a host for guests. She finally found what she was looking for an hour south-west of Bordeaux in the Departement of Lot-et-Garonne. An estate for sale by an American woman that had a dream house written all over it. A place straight out of those classic French films or novels.
Forward three years and the old estate has morphed into a Bed & Breakfast like no other. How? Well, Lora and her husband Rob turned the place into a hotchpotch of antiques and memorabilia – charming stuff that they had gathered during their travels. There are things from the Moroccan souks as well as from England and France of course, a colorful and eclectic mix of sorts. Which in a sense also describes the concept of this lovely B&B: Guests are sharing the place with the hosts. Essentially, you will be spending your holidays with friends. Want to spend the entire day in the garden? Please feel free. Explore the immediate vicinity (which has a lot more to offer than initially meets the eye)? Go right ahead.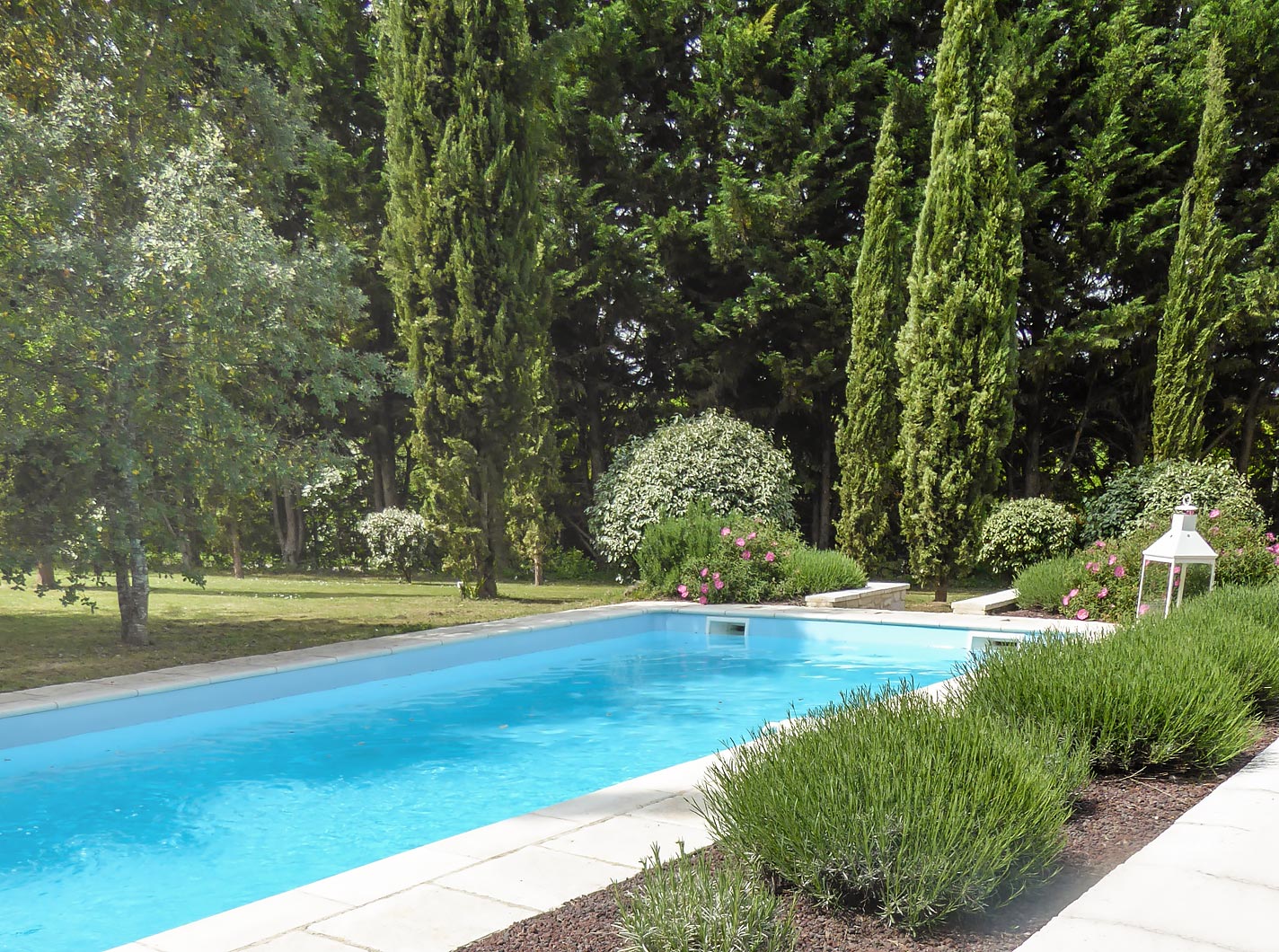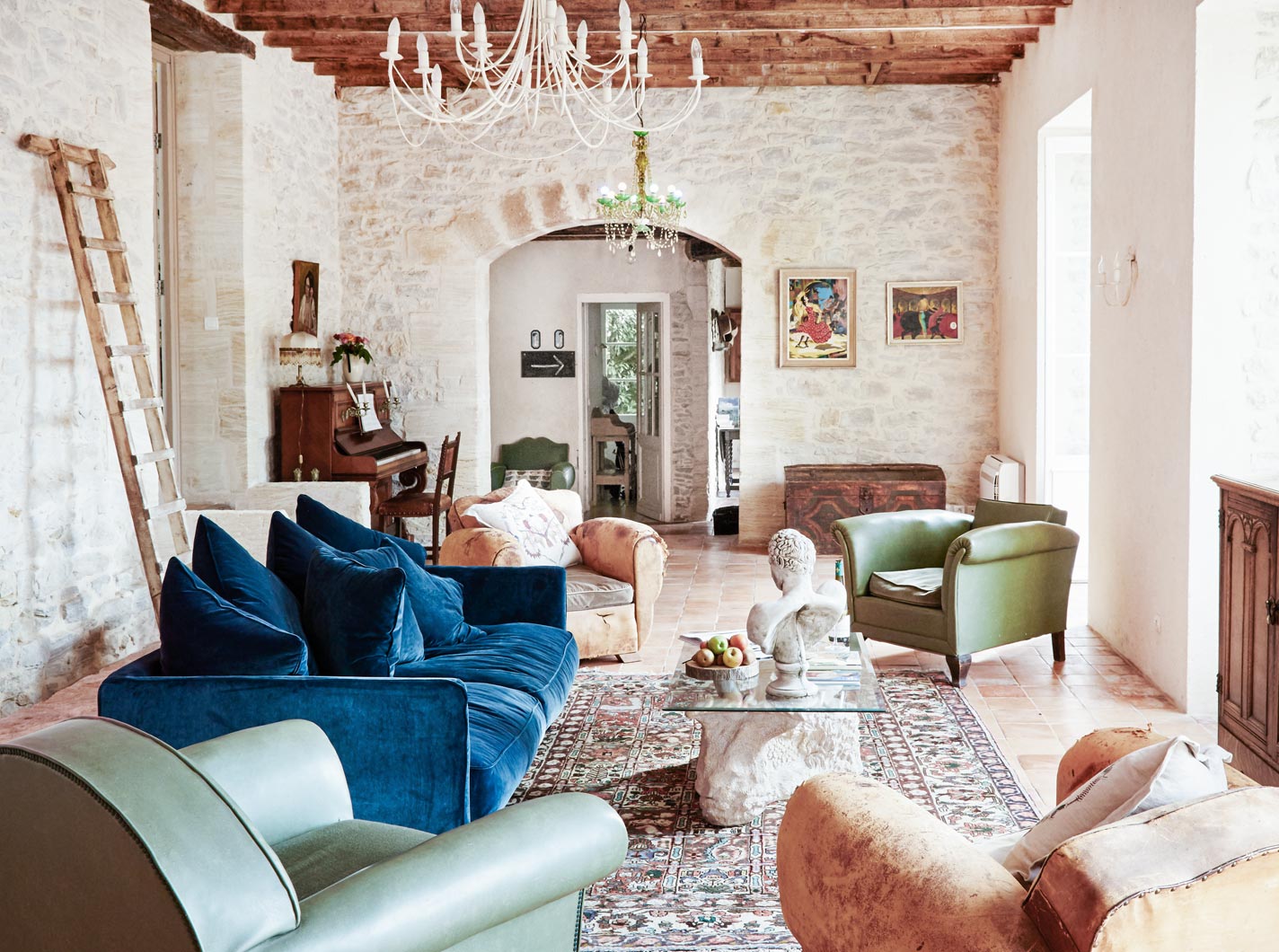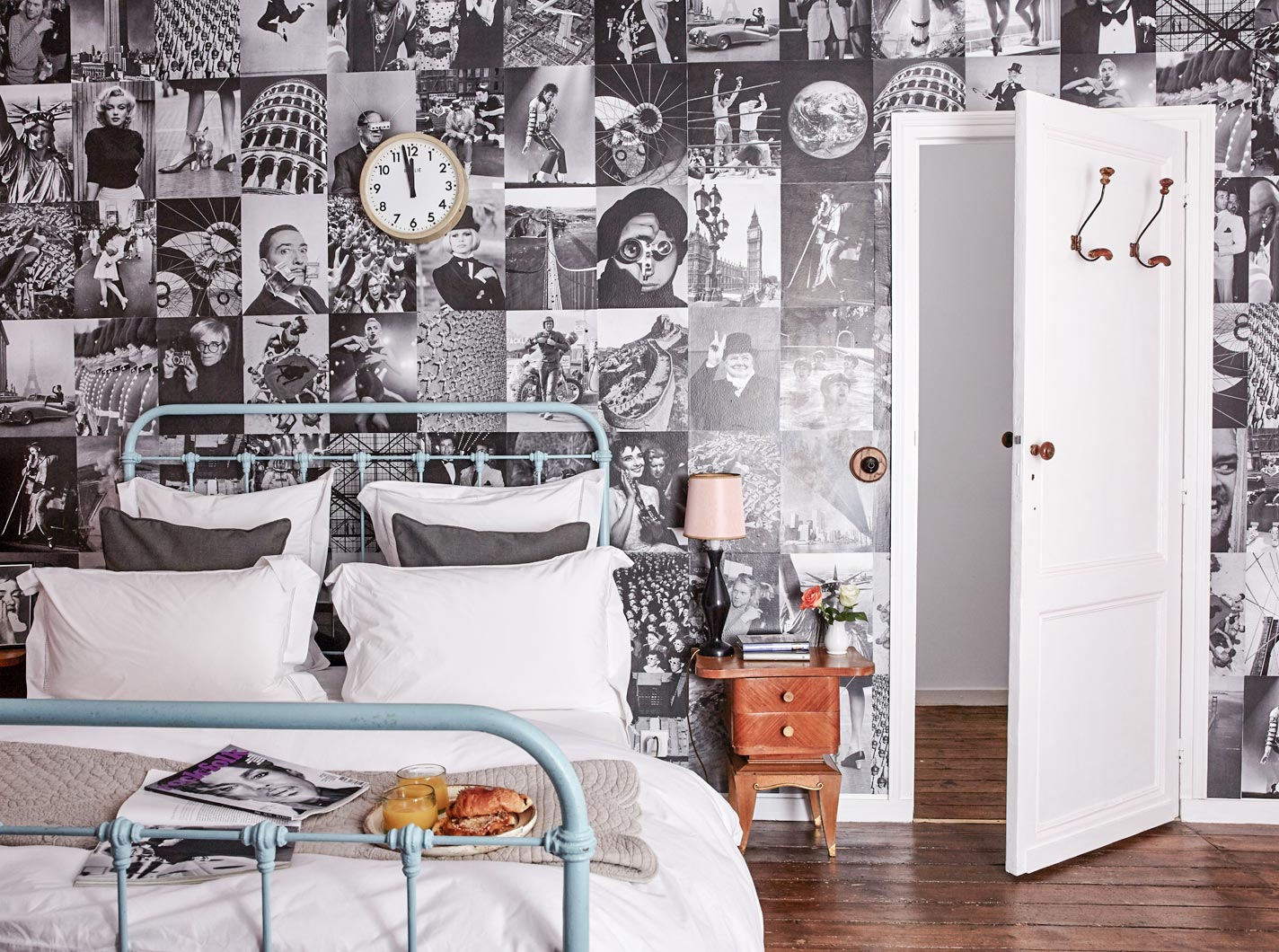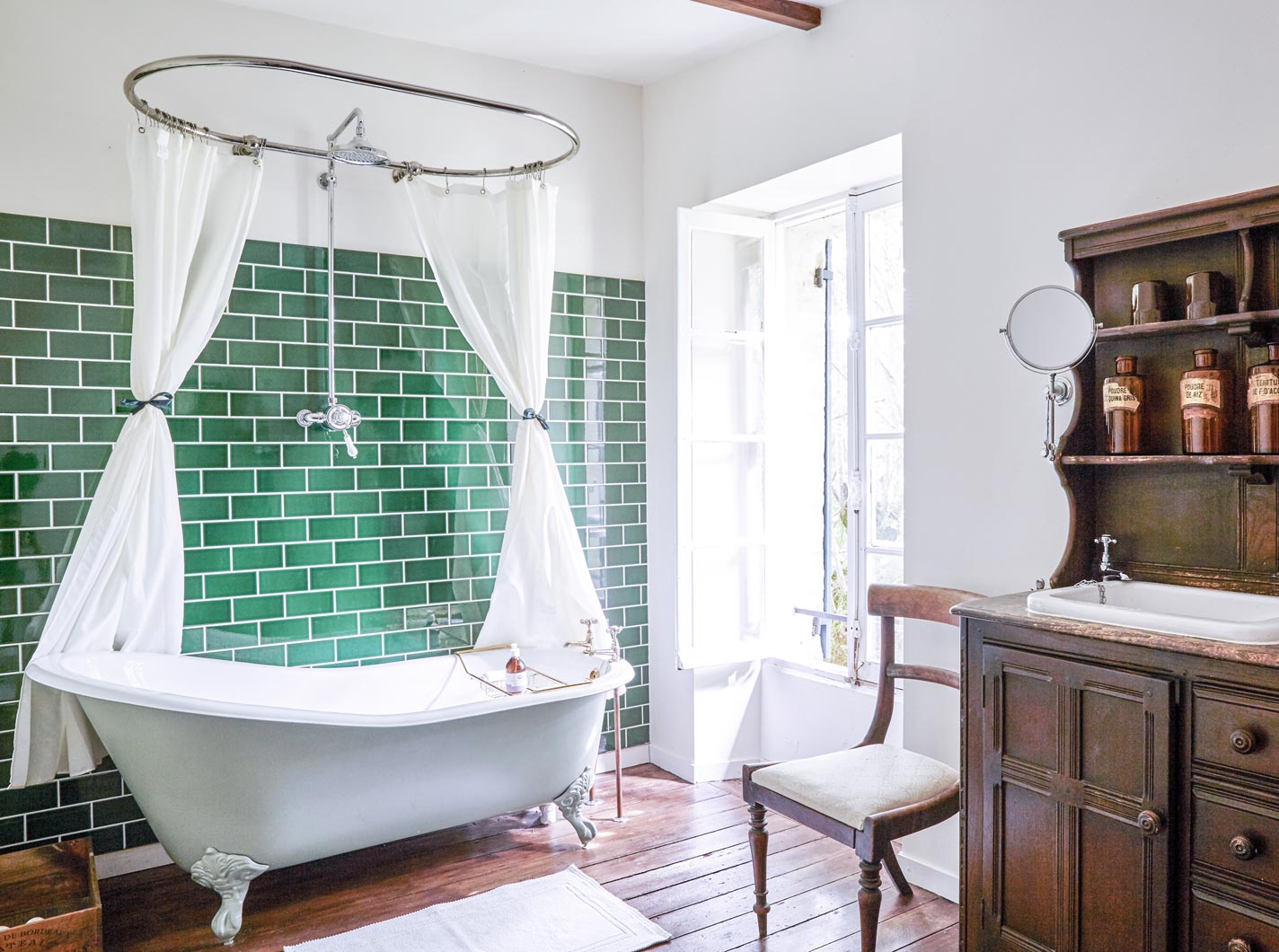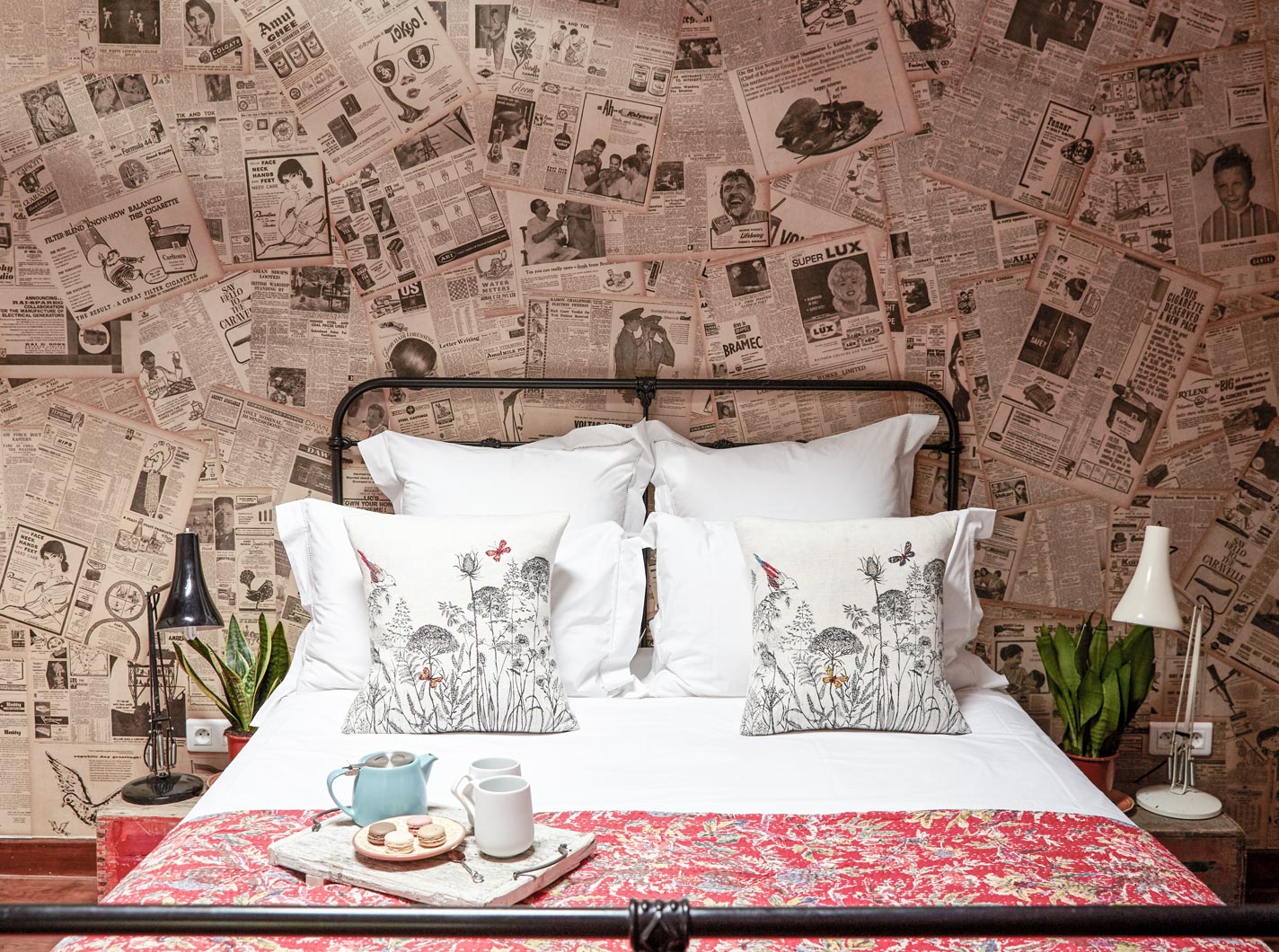 Meanwhile, there are five spacious guest-rooms (an upgrade from the original three) to choose from – all with completely refurbished ensuite-bathrooms. Mind you, they are quite colorful as well.
Culinary
Among other things, Loras partner Rob has been producing cheese for Michelin-starred chefs, so he is quite an expert in culinary experiences. Breakfast here is more like a brunch with ample ingredients from all around the region. Just think of french pain at brioche! Add some fresh-made smoothies, Granola, sandwiches or pancakes, smoked salmon and scrambled eggs. Either way, you will most likely skipping lunch. Which brings us straight to dinner: Once a week Rob will fire up the old oven and later serve some homemade pizza. Everybody gathers around and enjoys a glass of wine with the owners. Life hardly gets better than that …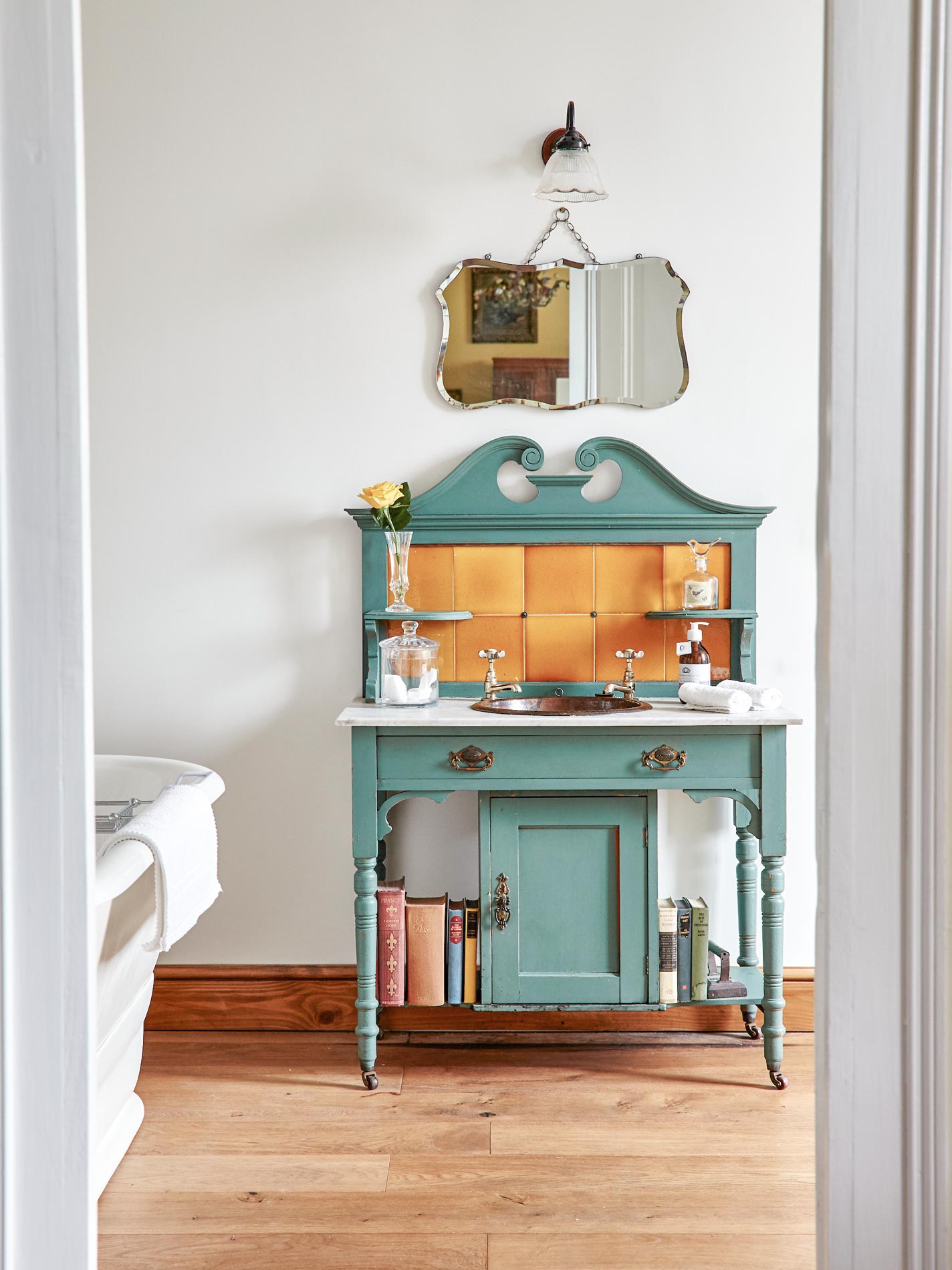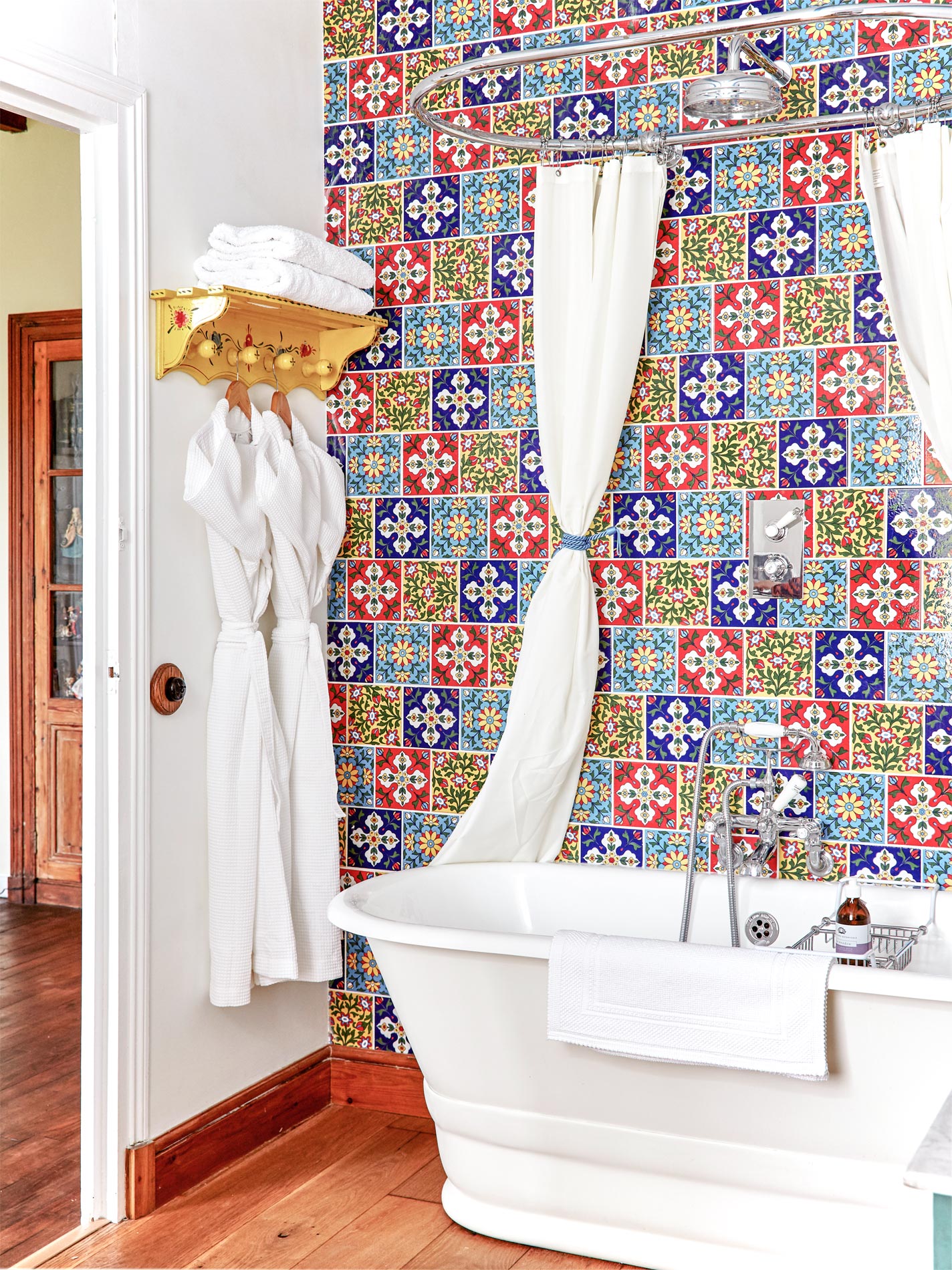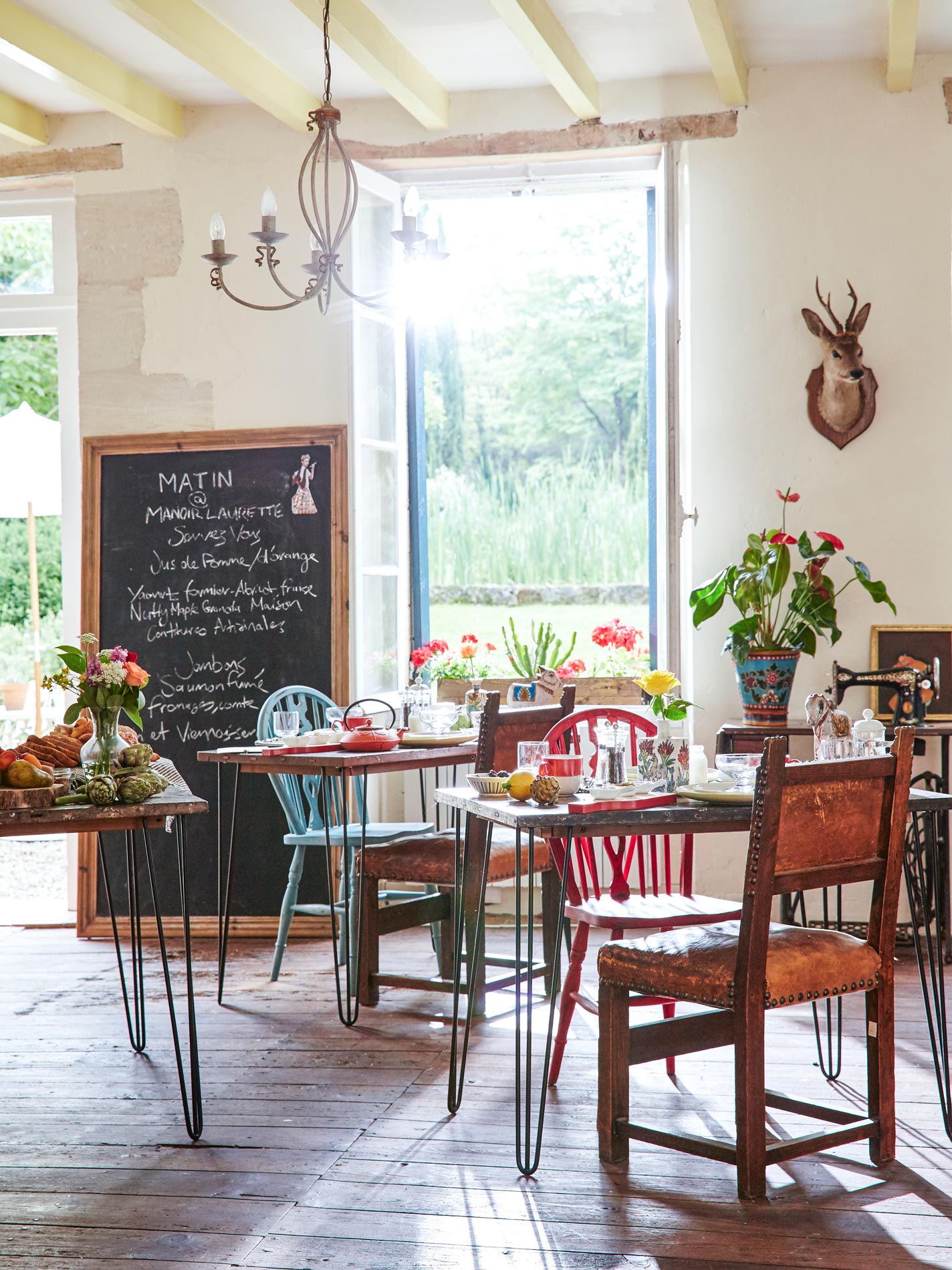 THEGYPSYQUEENSINK-manoirlaurette@2
THEGYPSYQUEENBATH-manoirlaurette@2
Everything is colourful in this place – not only the spaces and the rooms.
Wellness
From May 2019 guests can enjoy a range of holistic massages accompanied by the healing power of aromatherapy in a cosily converted outbuilding, formerly used to store fruit from the garden. After the treatment you may dip into a restorative Hydrotherapy in the Eco Hot Tub. There`s also a tennis court on the estate, feel free to hit some balls.
Ideal for
Those, who like it uncomplicated and colorful, who enjoy exploring new surroundings and savour some fine wine.
Surrounding
Manoir Laurette is located between Gironne and Lot-et-Garonne with many small villages and wineries. To Bordeaux it is about an hour by car, the beach spots Arcachon and Cap Ferret are reached within 1.30 hours. And of course, Lora always has good recommendations for a dinner or lunch nearby. The nearest pretty town is Monsegur. It is a 7min drive and has three lovely dinner options. On Saturdays it`s also worth a trip to the St. Foy Le Grande gourmet market.
Important
In the summer season 2023, rooms can only be booked between 18 May and 27 June and 11 September – 14 October. In the High Season (1 July – 9 September), the house can only be booked as a whole.
Pricing
Doubles from 160 Euros including breakfast.
Booking & Contacts
Manoir Laurette
Lora Munro
3516 Route de la Comtesse
47180 Saint-Martin-Petit
Lot & Garonne
France