Surville. A place that people don't necessarily have on their bucket list. So, where are we? Well, Surville lies bang in the middle of French Normandy, around ninety minutes by car from Paris. And if you were to drive for ninety minutes in the opposite direction, you would end up in the wonderful coastal town of Deauville. Surville itself is really a bit of a hick town, but at the town's exit a small street leads to a property right out of a storybook: The Manoir de Surville, an ensemble of numerous timber-framed houses, whose foundation walls date back to the Sixteenth century.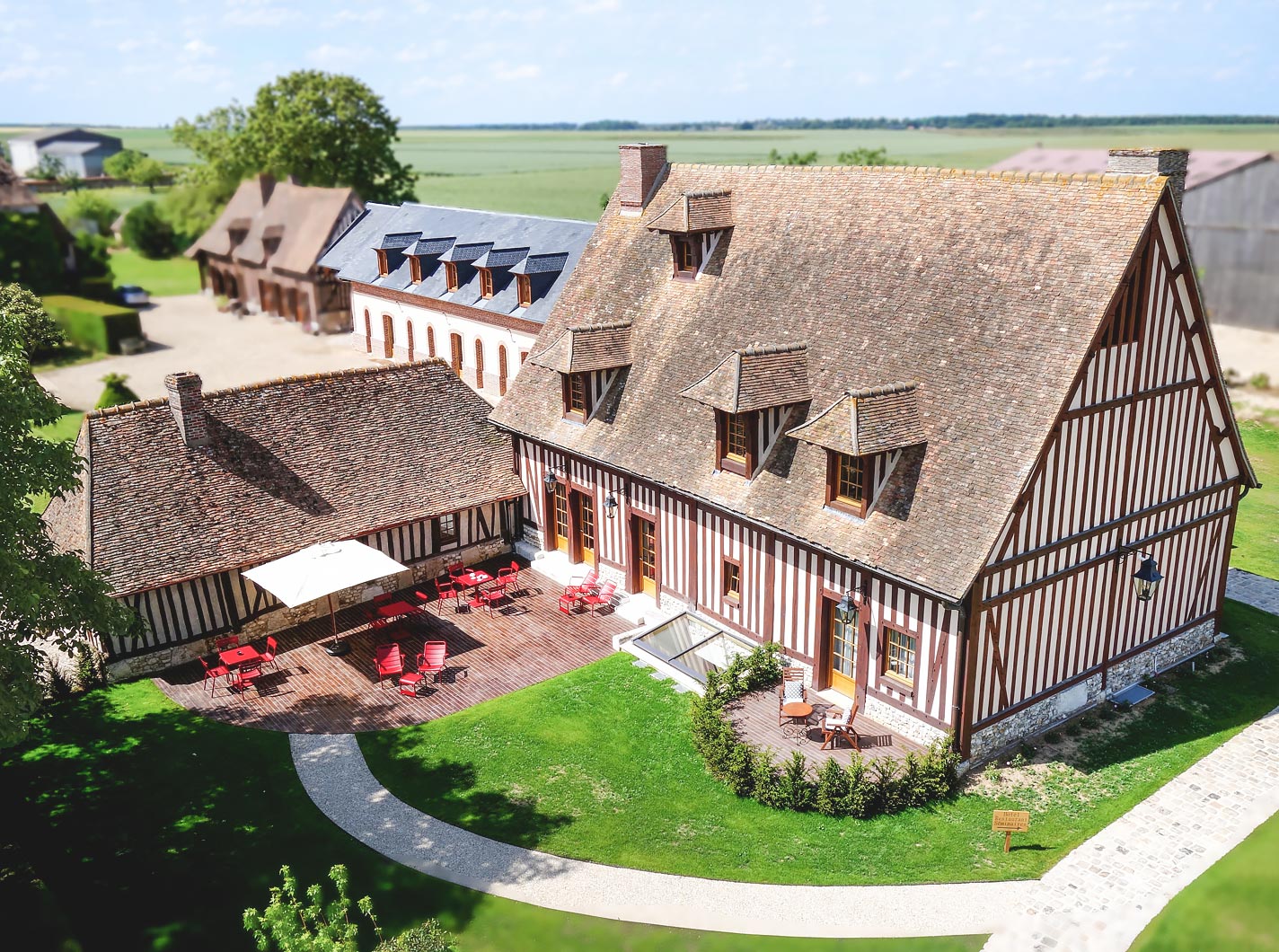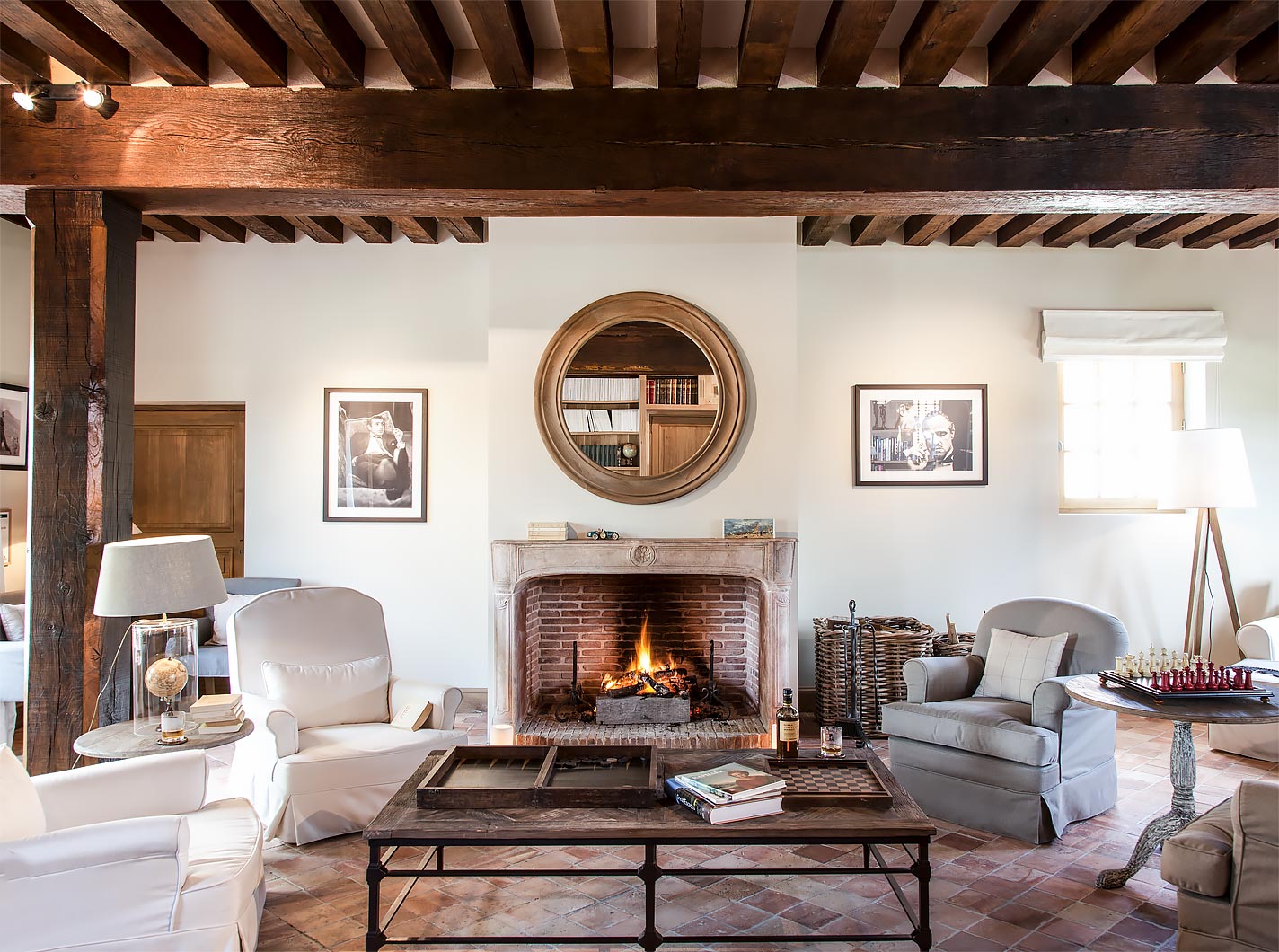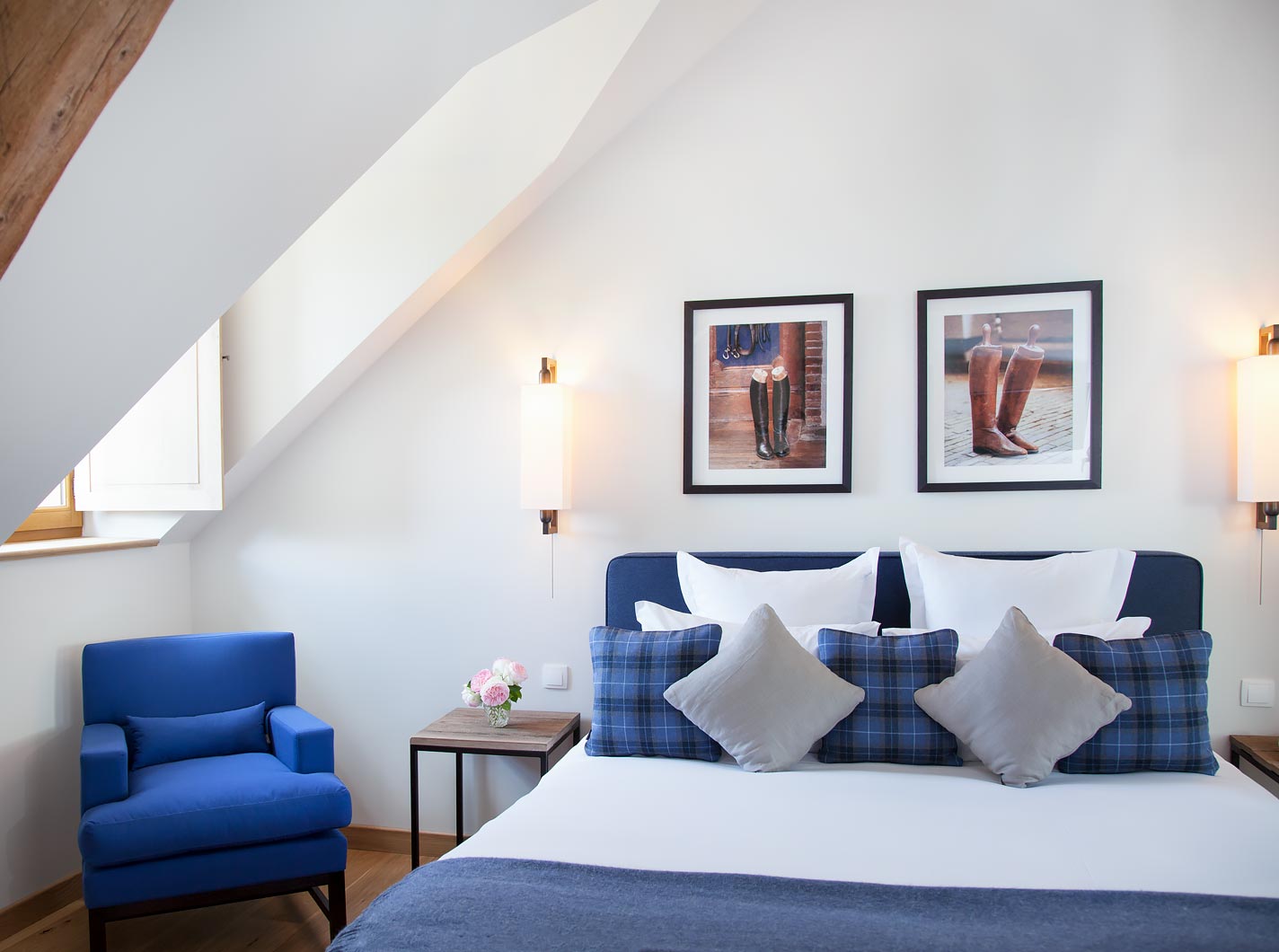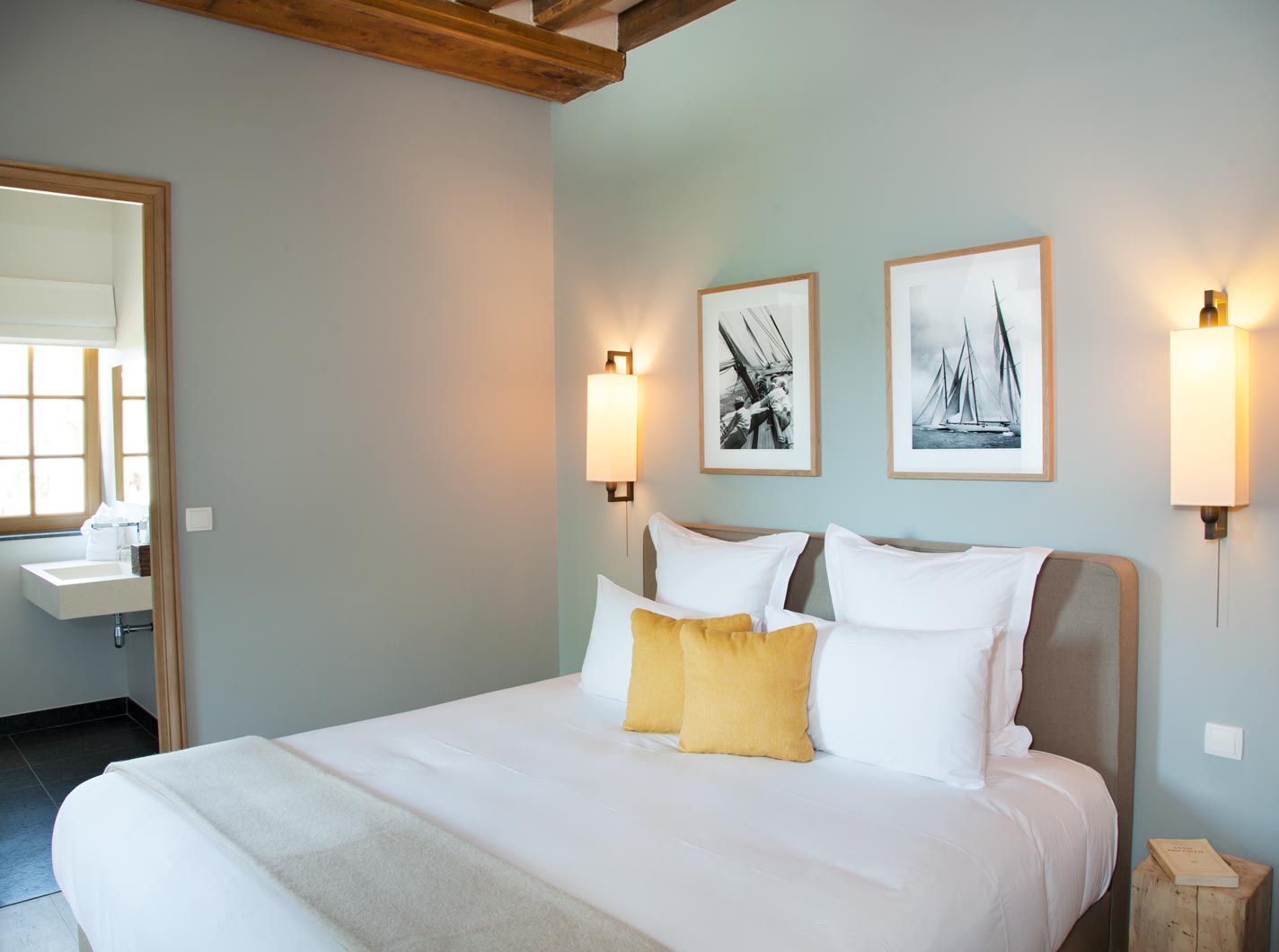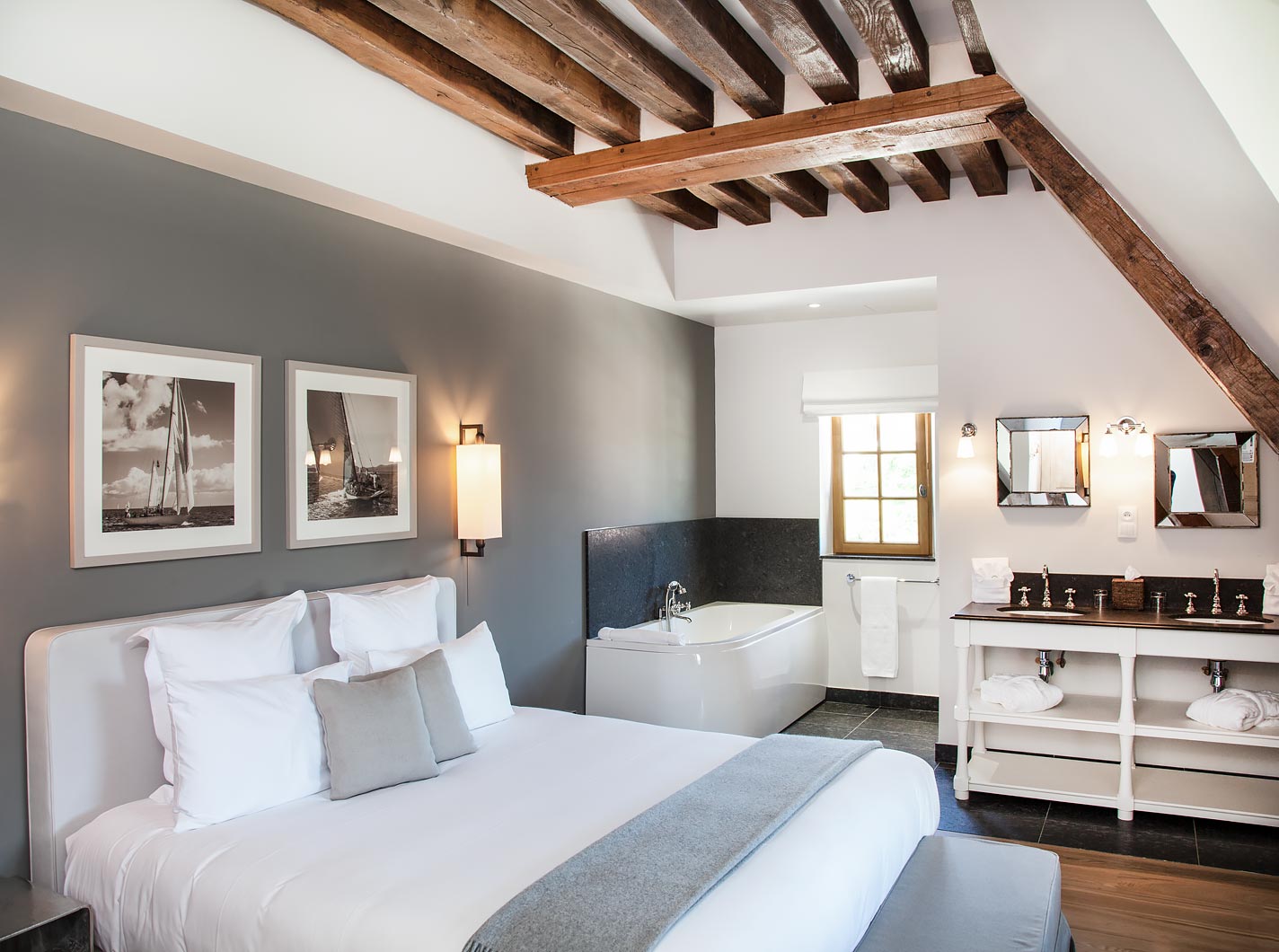 New arrivals are greeted by hosts Camille and Hugues generally in the guests own native language. Camille studied German Law and speaks several languages, Hugues hails originally from Belgium. You hardly notice that, besides the Manoir, they have the additional burden of educating their own four children, but in the end, this fact makes the atmosphere feel even more family oriented.
The first impression: The building not only has a history, but also a lot of style and was renovated with great expenditure. The lounge alone is a mixture of a library and living room and is worth the trip alone. Everything here is kind of cuddly and harmonious – perfect for a romantic time out, at best with two of you. The eleven rooms are divided between two buildings with the idea being, that you feel completely at home within these rooms very quickly. Camille, who was responsible for the furnishings says, "theoretically you can stay in your room all day".  And you could do so, because the quality of the floors, windows, beds and bathrooms is absolutely first class. And the walls are not hung with abstract works of art, but rather beautiful black and white pictures.
WELLNESS
Down below in the cellar Camille and Hugues have set up a wellness area with a sauna, steam bath, relaxation room and offers for diverse beauty- and massage-treatments. Here too the motto of the hosts apply: Everything for the feel good factor.
CUISINE
The set dinner of chef Jordan Fouchet of Manoir de Surville definitely belongs to your holiday experience. It would be a sin not to dine in the Manoir, but almost every guest are happy to participate. Primarily Jordan cooks his own creations, French, fresh, organic and creative. A lovely bottle of local wine to accompany it and, "la vie est belle".
SURROUNDINGS
Camille and Hugues like to recommend that their guests spend one day cycling around on rented bicycles and discovering the surroundings of the Manoir. For families, France's largest tropical zoo "Biotropica" might be of interest (20 minutes by car). Also the magical town Bec Hellouin and the castle Champ de Bataille are both definitely worth a visit.
JOURNEY
The Manoir is about two hours from Charles de Gaulle airport. Beware when driving by car: If it's in the morning, don't drive through Paris, but take the northern circular route.  To the magical coastal resort of Deauville it is an additional one hour and twenty minutes.
Combine with
Start in Paris, make a two night stop-over at Manoir Surville and then head north-west to Deauville and Trouville and stay at the newly opened Hotel Flaubert directly on the beach.
PRICES
Double room with breakfast from 202 euros for two. Dinner costs extra.
BOOKING & CONTACT
Manoir de Surville
Camille et Hugues
82 Rue Bernard Pétel
27400 Surville
France