It takes a certain amount of courage to transform a former administrative appeals court into an attractive hotel. Not only that, the hotel LA MAISON is a proper work of art, and we have to doff our caps in appreciation of such a performance!
"Everyone should be made to feel welcome when they visit us – from the gourmet, to the business-traveller right up to the everyday holiday guest," says the creator of this particular piece of art, Günter Wagner. More or less he is saying: In his place it's not just about overnight stays. LA MAISON is a kind of cultural hub, where the guest can actually discover the history of this Francophile town – after all they were awarded their coat of arms by King Louis XIV. in person.
Small digression: Günter Wagner by the way, is the uncle of Kathrin Sersch, who together with her husband Christian opened the new Seezeitlodge at Lake Bostal in the summer of 2017 (which is also in Saarland and also a member of Pretty Hotels). Even Günter Wagner's roots can be traced back to an old guesthouse, in which the famous Wagner Frozen Pizza was later invented. After selling their company to Nestlé the family returned to their origins and once again became hosts with a passion. "It is a great deal of work", says Günter Wagner, however: "It's so much fun to create a place, in which you would really like to stay yourself."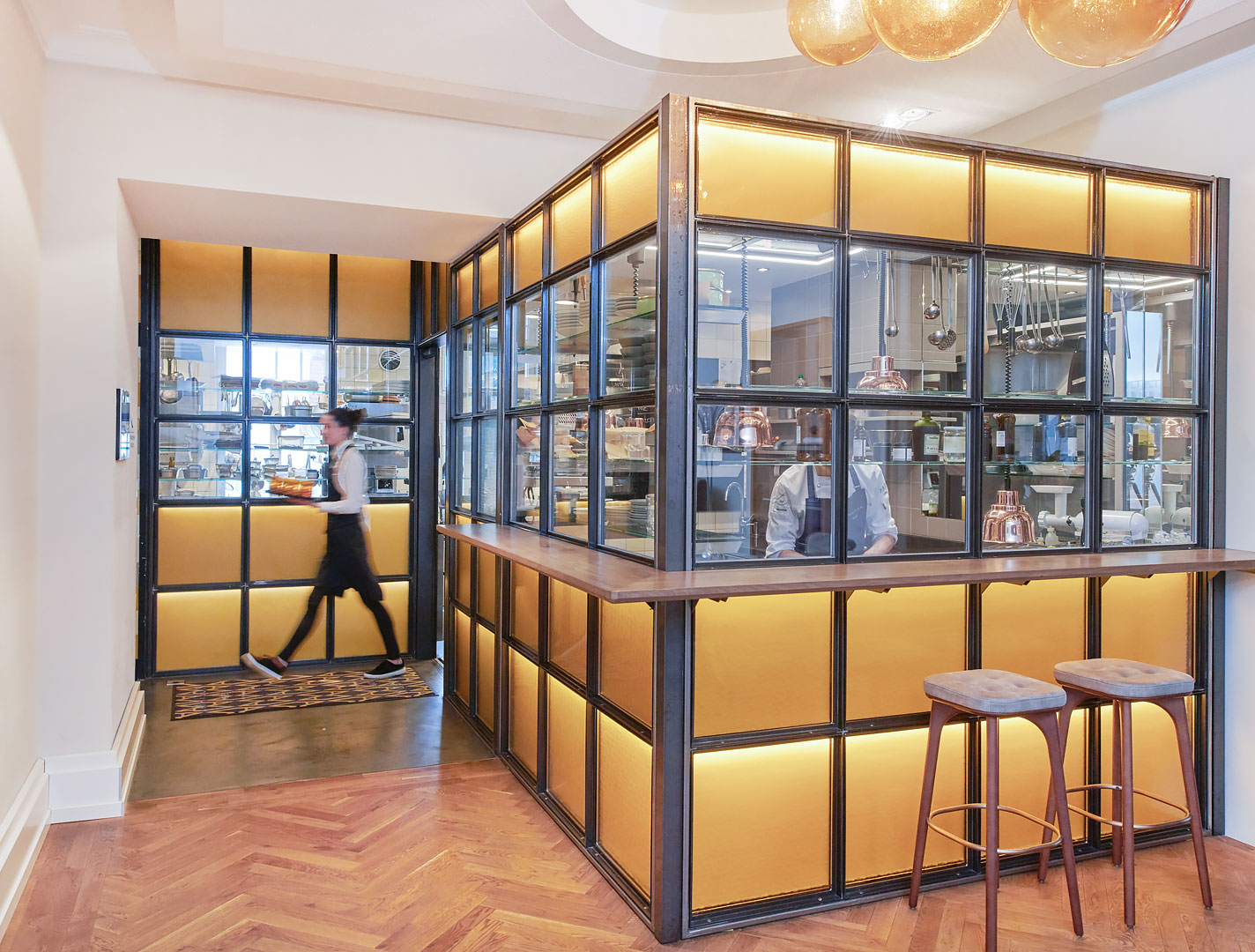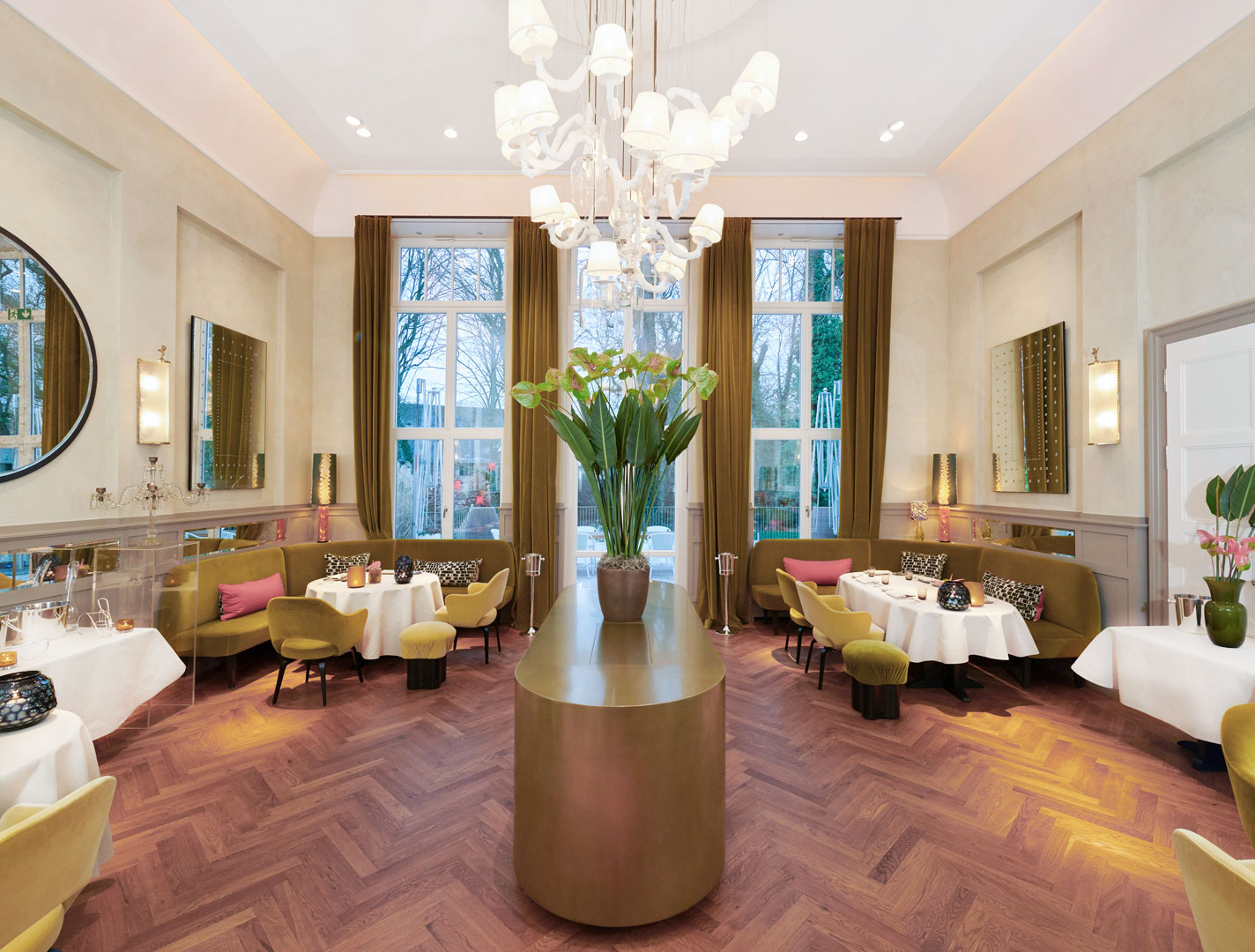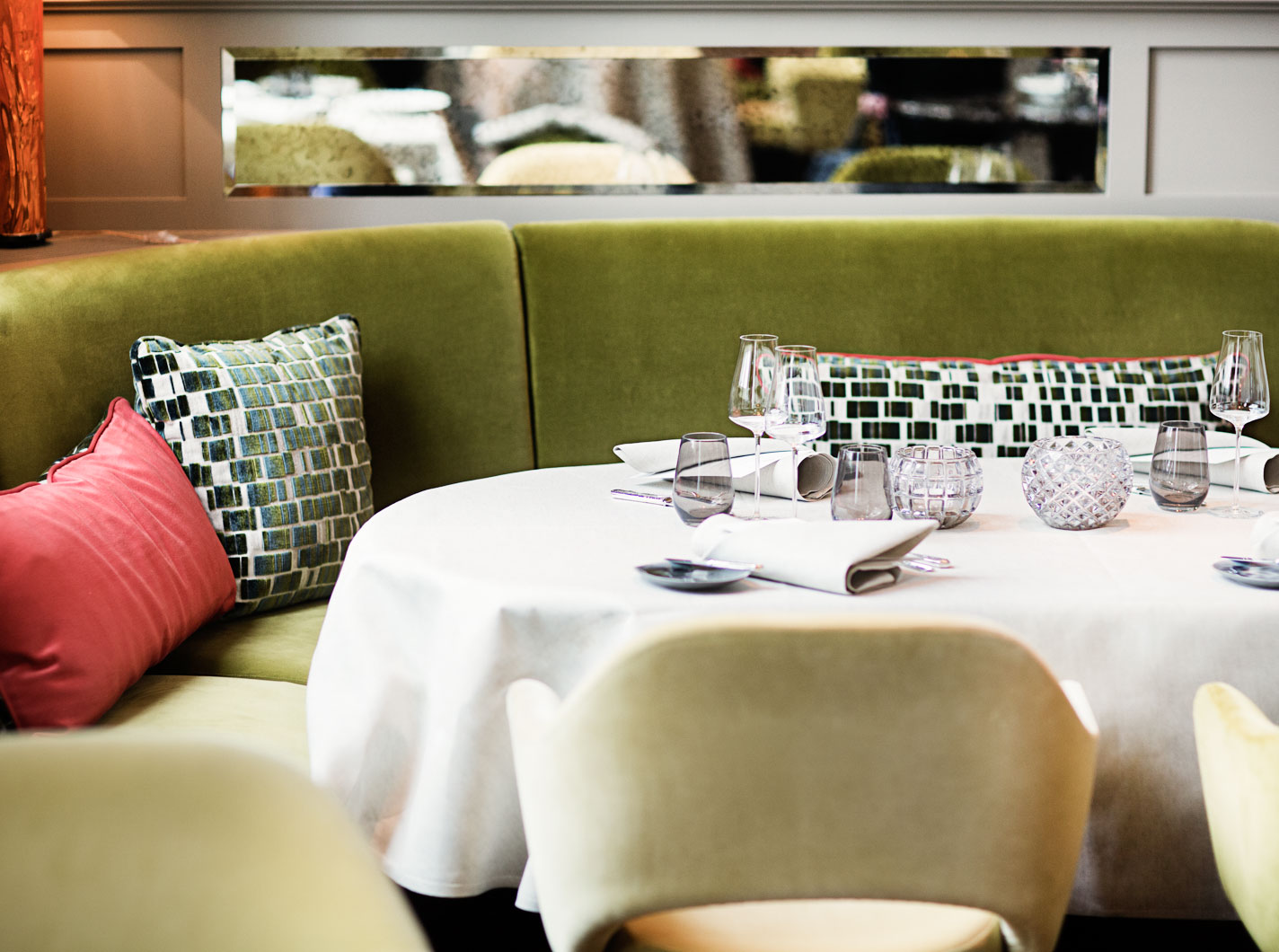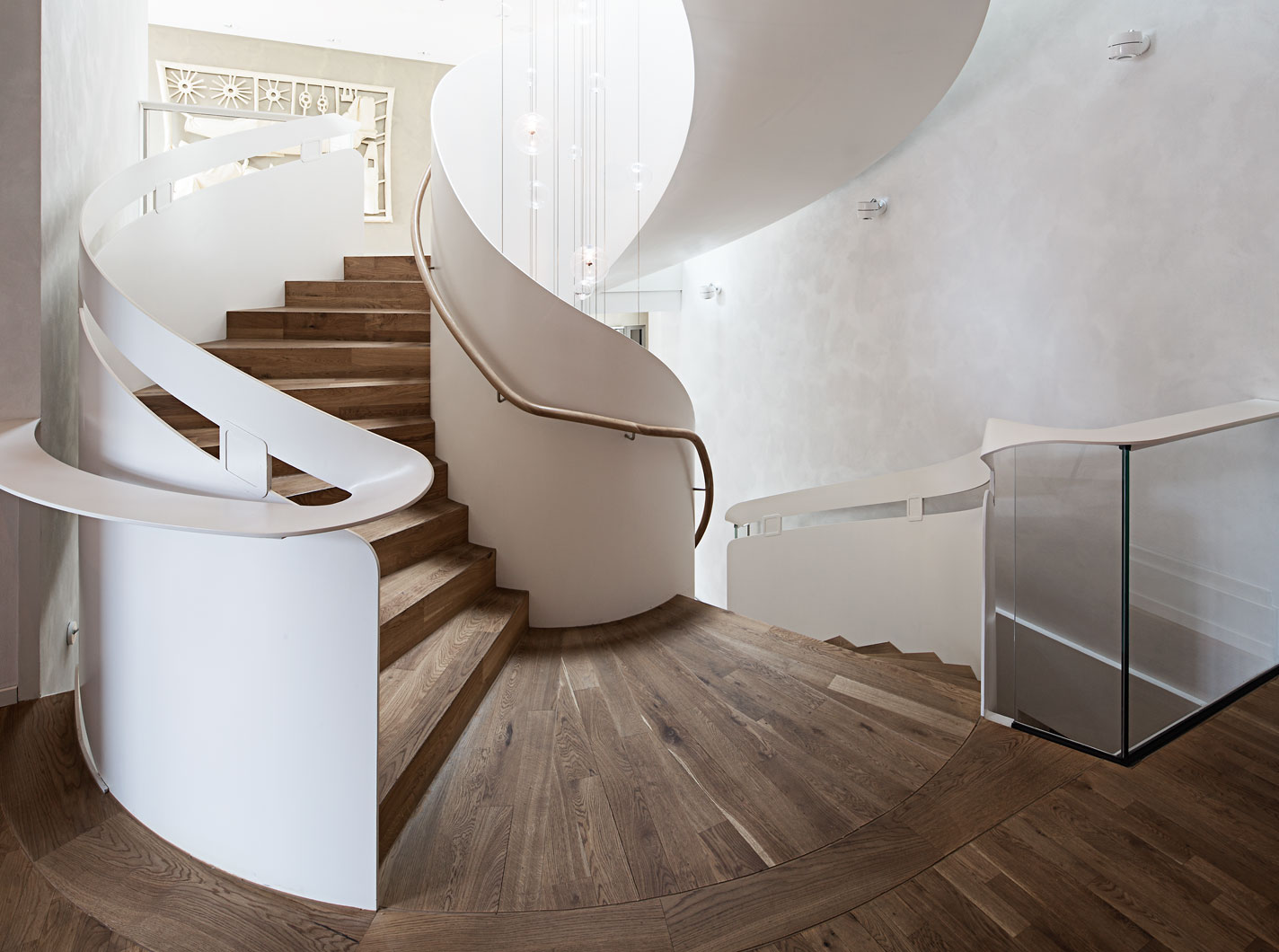 The Rooms
Since the completion of the modern extension and after the opening in the year 2015, the building now boasts 50 rooms. There are also two so called villa-rooms in the original building (with high ceilings and stucco) and three themed suites (there's also a chocolate suite for the ladies!!!). The rest of the rooms are all in the new extension and are obviously furnished in a more modern way.
the new guesthouse
In Autumn of 2019, La Maison opened a new guesthouse besides the main villa. There are ten new rooms and two suites. The rooms quote nature and come in five different colour worlds. La Terre, Sorbet Rose, Algue, Bleu Frais or Olive – the strong character tones create an elegant, monochrome ambience on 30 square metres.
This is accompanied by pleasant contrasts: the high-quality oak wood of the floor, sustainable rattan surfaces, expressive industrial glazing and black lamps.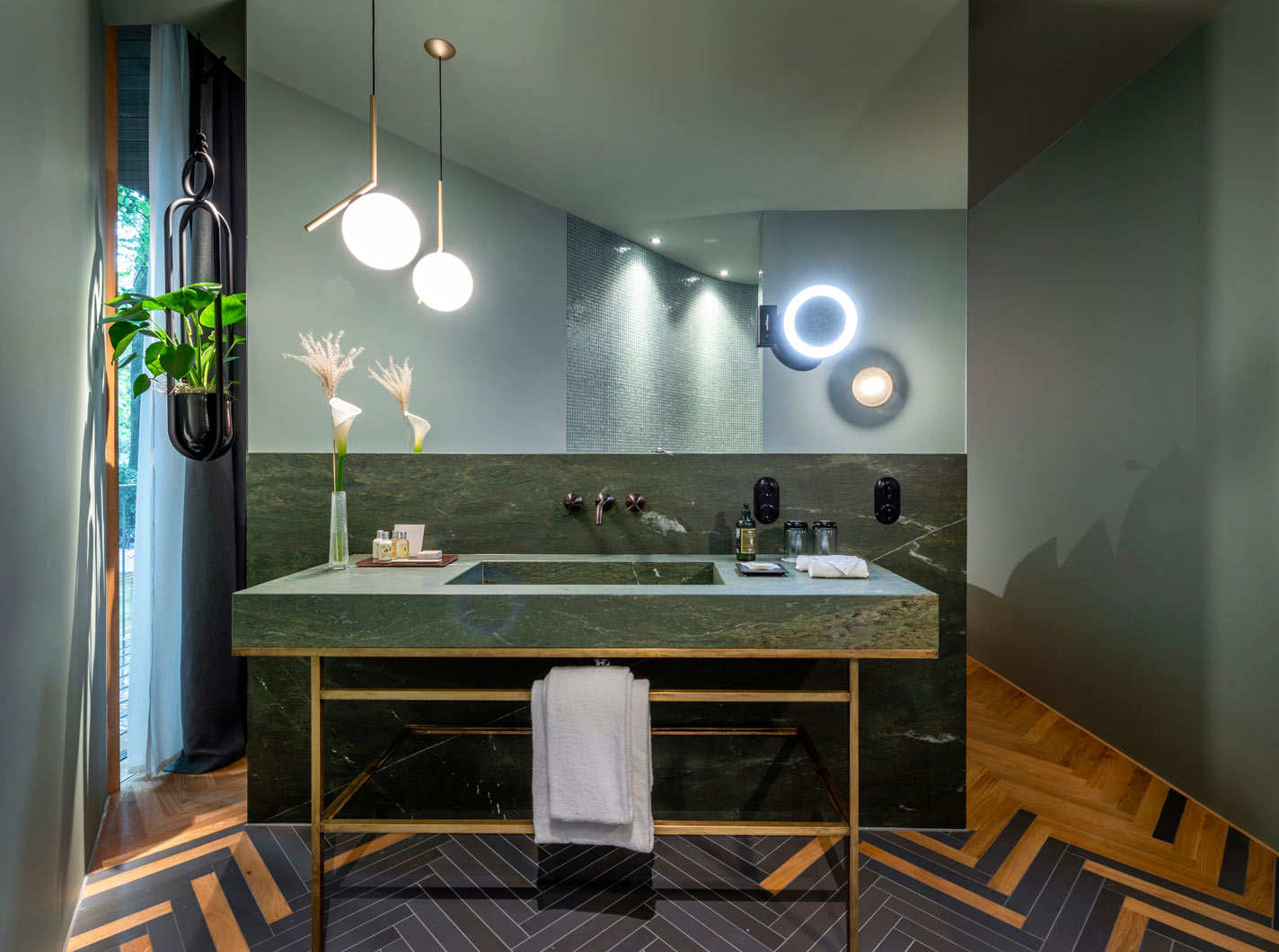 Culinary Art
The two Michelin star-awarded LOUIS restaurant is located in the main houses. It used to be the former court room. The new head chef Sebastian Sandor also prepares a completely vegetarian menu on request. As he has completed two stints in Japan's gourmet restaurants in recent years, there is also a Far Eastern touch to his creations. Many guests come here just for the top-class food.
In addition there's the PASTIS bistro with light French cuisine – it`s also mentioned in the Guide Michelin. And: PASTIS fine foods, with their own shop on the ground floor of the hotel, in which home-made and regional products, including wine, are sold.
Wellness and Vicinity
The place doesn't have a pool, but a fitness room with Techno-Gym equipment and naturally a wonderfully landscaped park laid out in 5,000 square metres of land.
Prices
Double room from 135 euros per night including a marvelous breakfast.
Booking & Contacts
LA MAISON
Prälat-Subtil-Ring 22
66740 Saarlouis
Germany
Tel: +49 6831 89440440
www.lamaison-hotel.de