The holiday town of Leogang lies about one hour south west of Salzburg, not far from the top dog of Kitzbühel, but still in a world of its own. Since Leogang is a small place, there are few 5-star hotels, but in return a large skiing area (together with the one in Saalbach-Hinterglemm) and in the centre of the town the oldest tavern in the Salzburg region, the historical Kirchenwirt.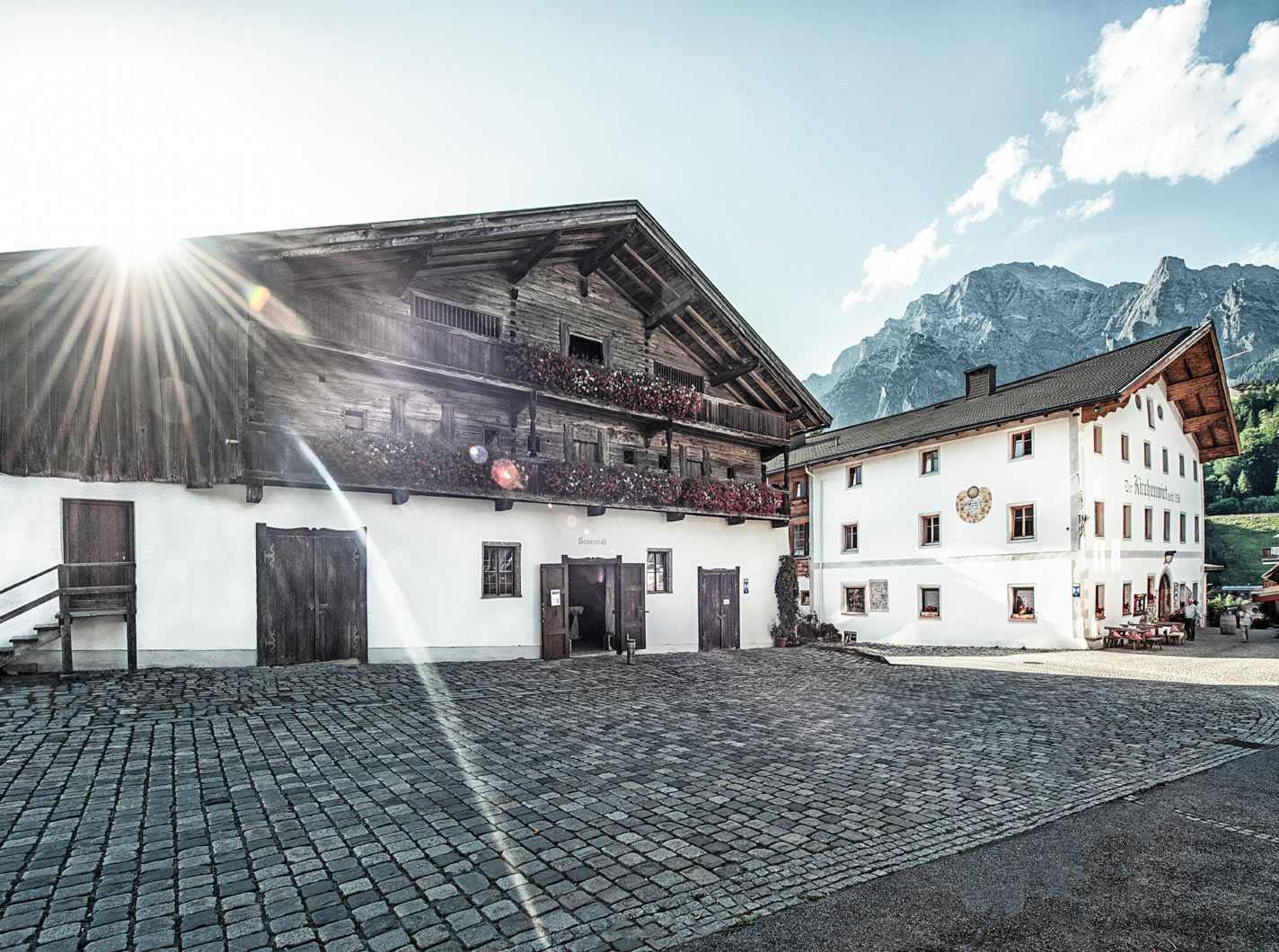 Let us say in advance: the siblings Barbara und Hans-Jörg, who now run the tavern in the fifth generation, want everyone to see, feel and experience the history of the building. For example the family suite "Die Tischlerei" (The Joinery): hanging on the wall is an old advertising poster that was designed. On it is written "good eating, good drinking/ quiet rooms". And if we look at it today, it's still the same. The Kirchenwirt is a treasure with 17 individually furnished rooms and suites.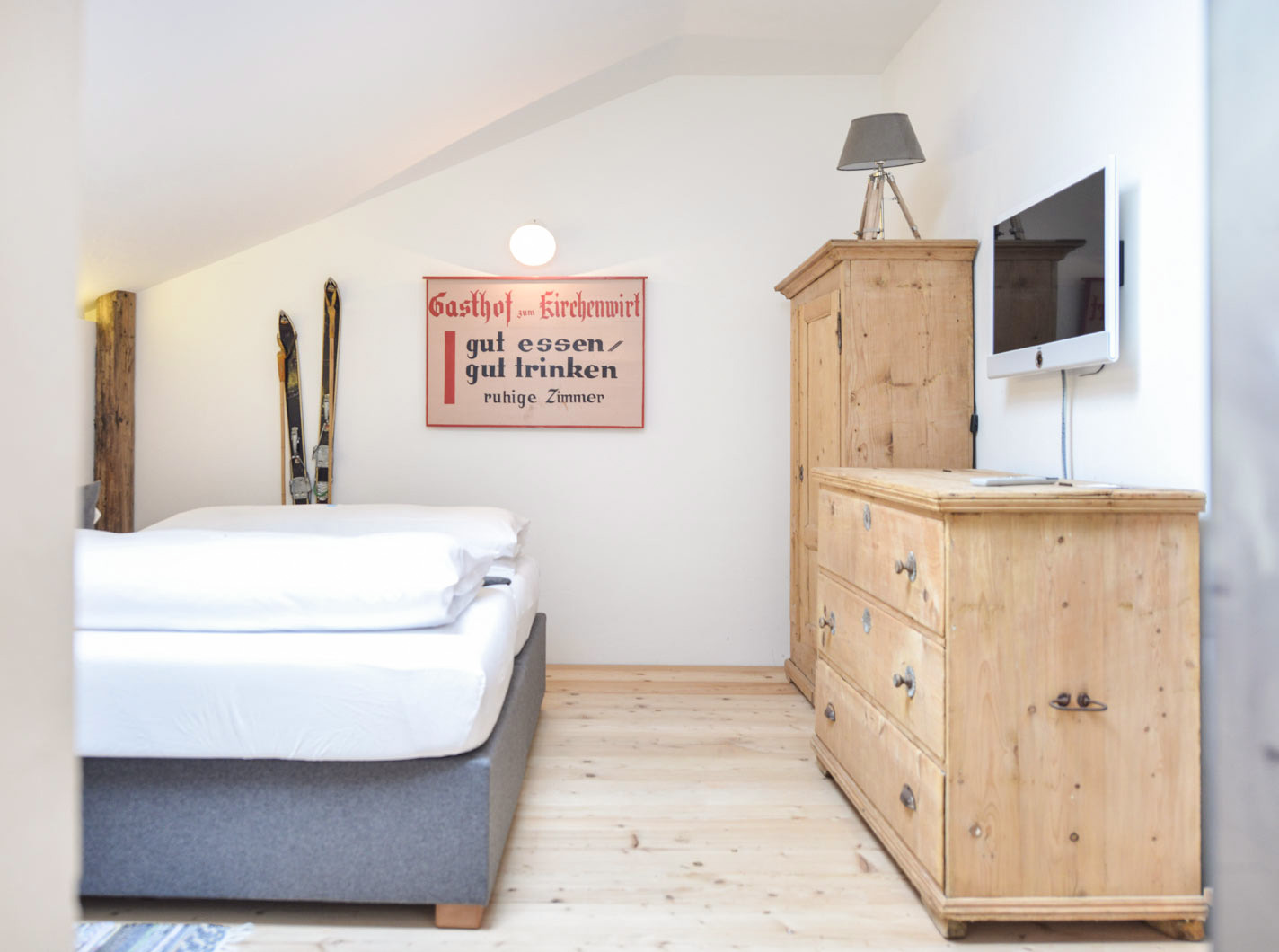 The most important thing about the Kirchenwirt: all the rooms have been completely renovated, in a mixture of traditional and modern, valuable family owned antiques were combined with memorabilia from the world of design. This can also go wrong, as we have ascertained after testing many hotels. In Kirchenwirt this is not the case. "I was allowed to run riot with the furnishings", stated Barbara, but this was not a bad thing. She lived and studied for many years abroad, worked in advertising for Tirol, and even for Swarowski in the fashion area.
What we found particularly beautiful was how the historical building material has been revealed, sometimes you saunter through a bathroom with glass walls, under which 500 year old stone flooring is displayed. Apropos bathrooms: especially in these rooms, which are frequently underestimated by guesthouses, there were no costs spared. The obligatory free standing bathtub is also present here, but it looks very lovely and fits right into the picture.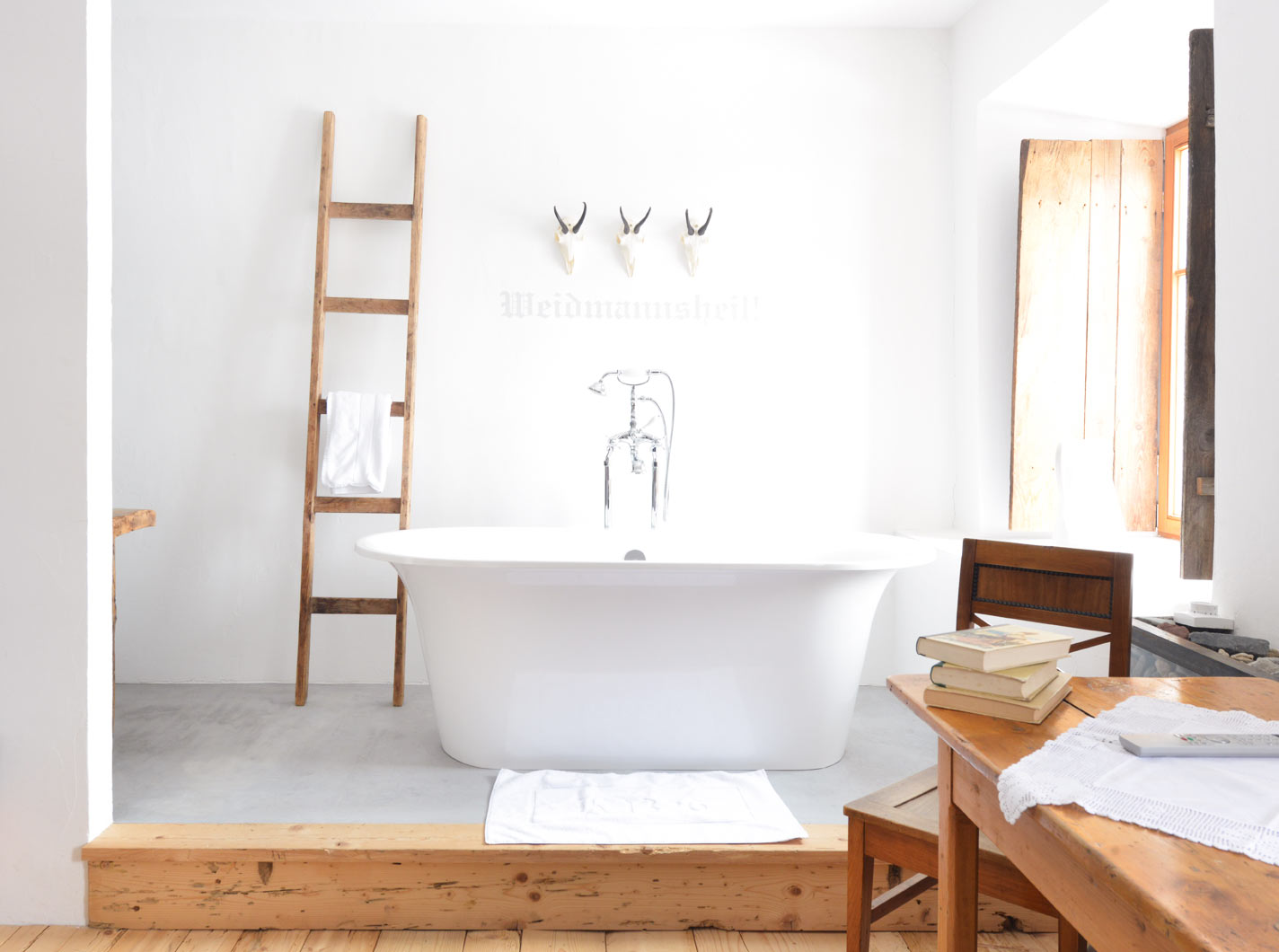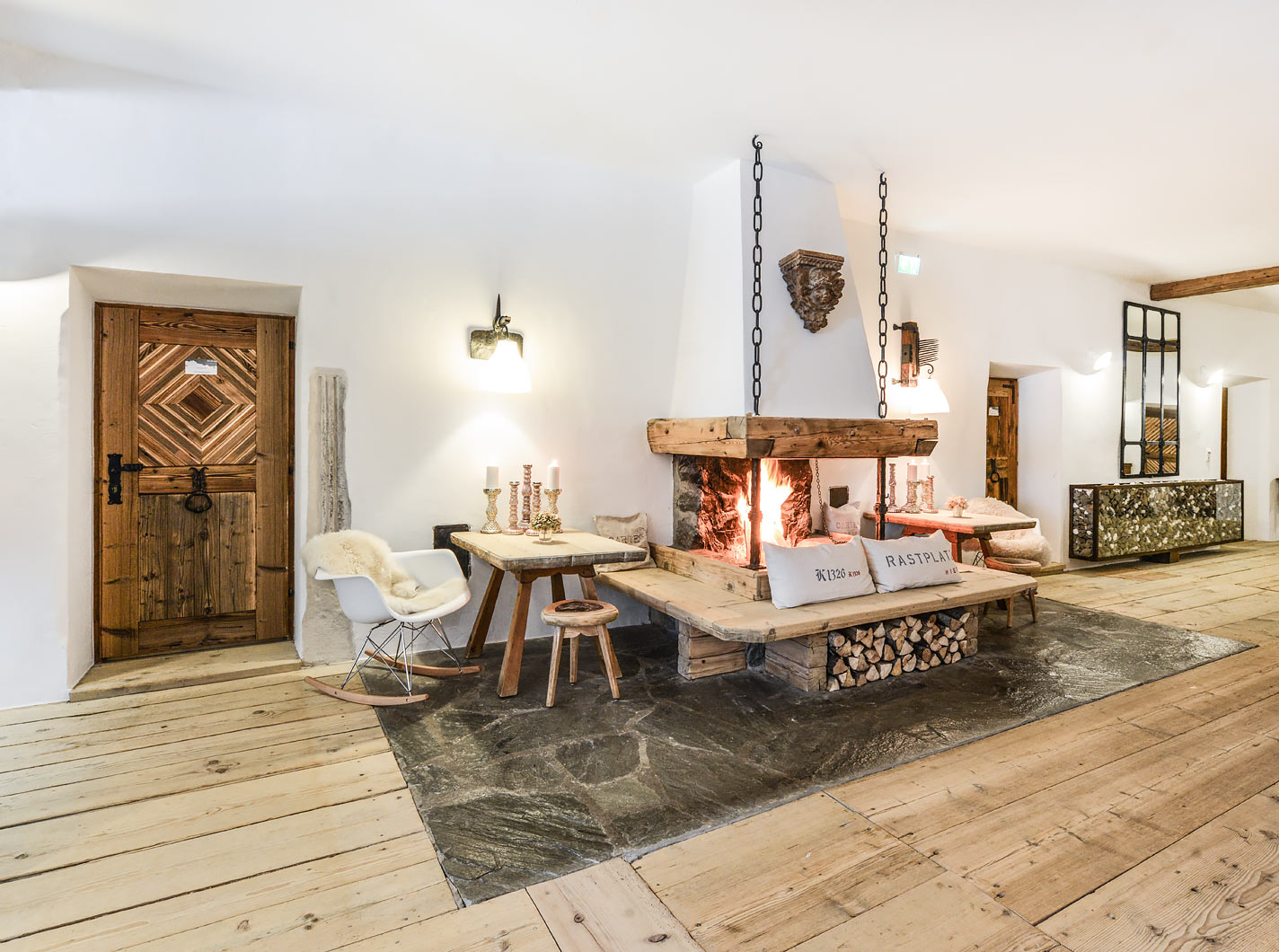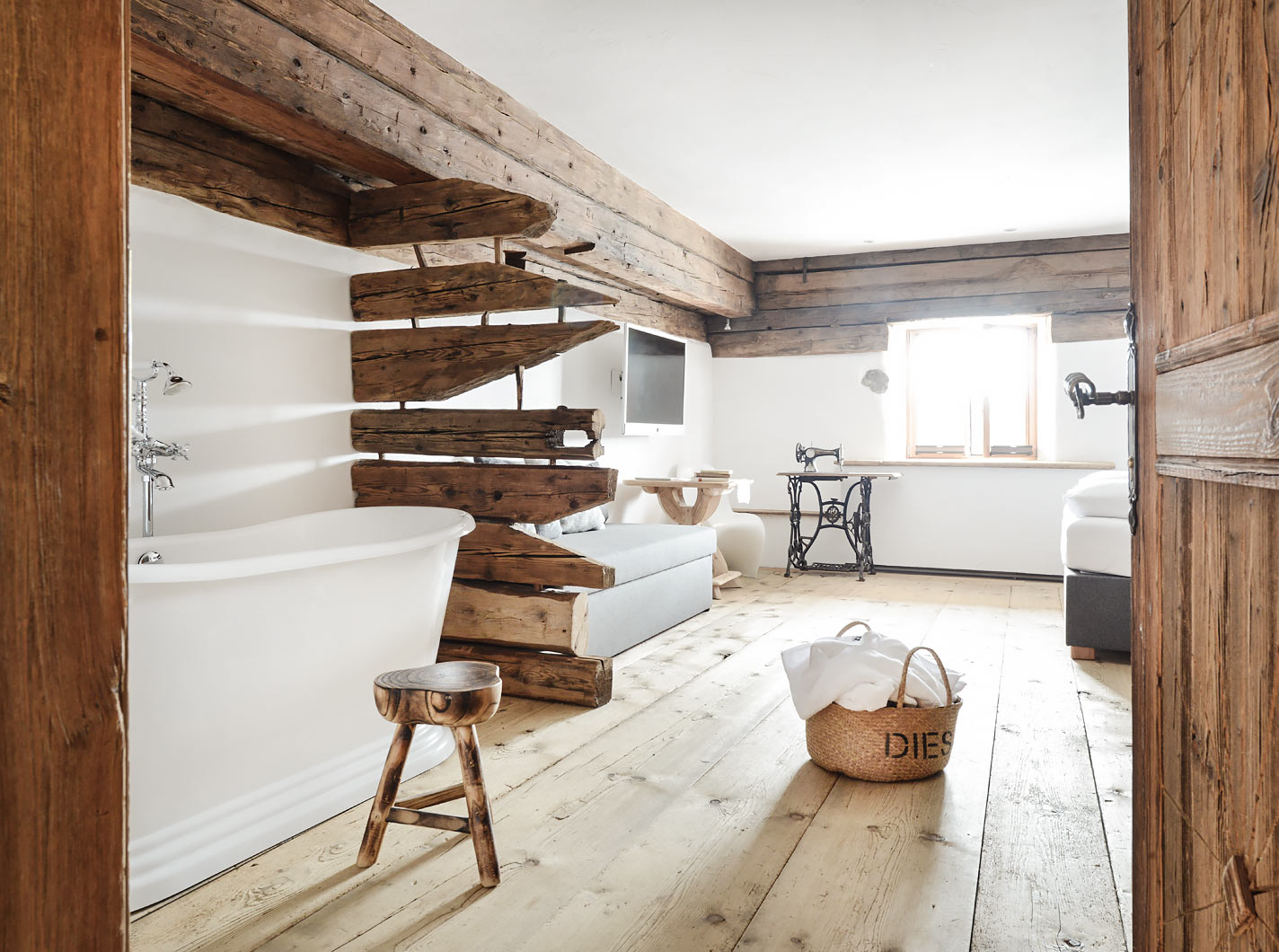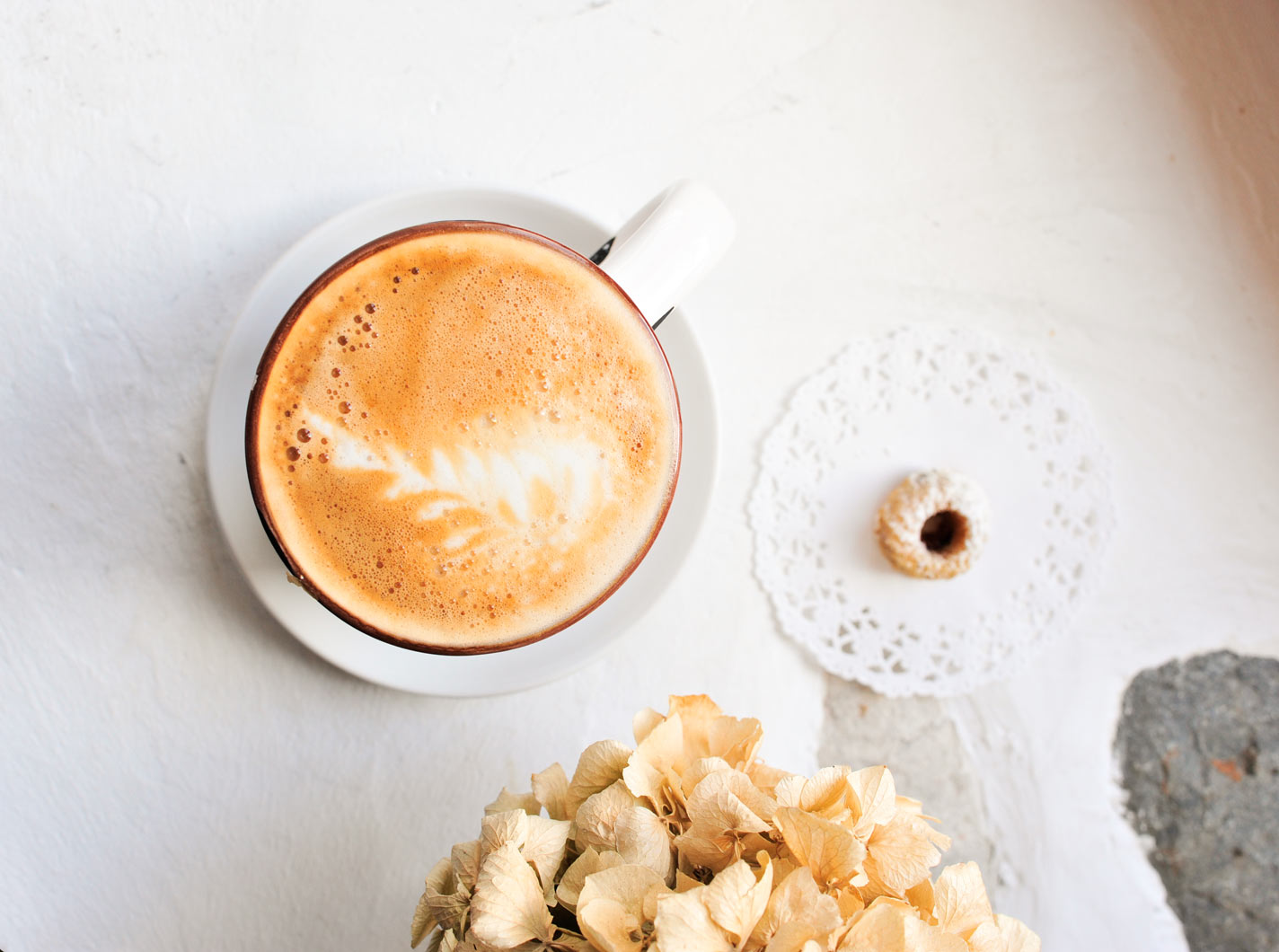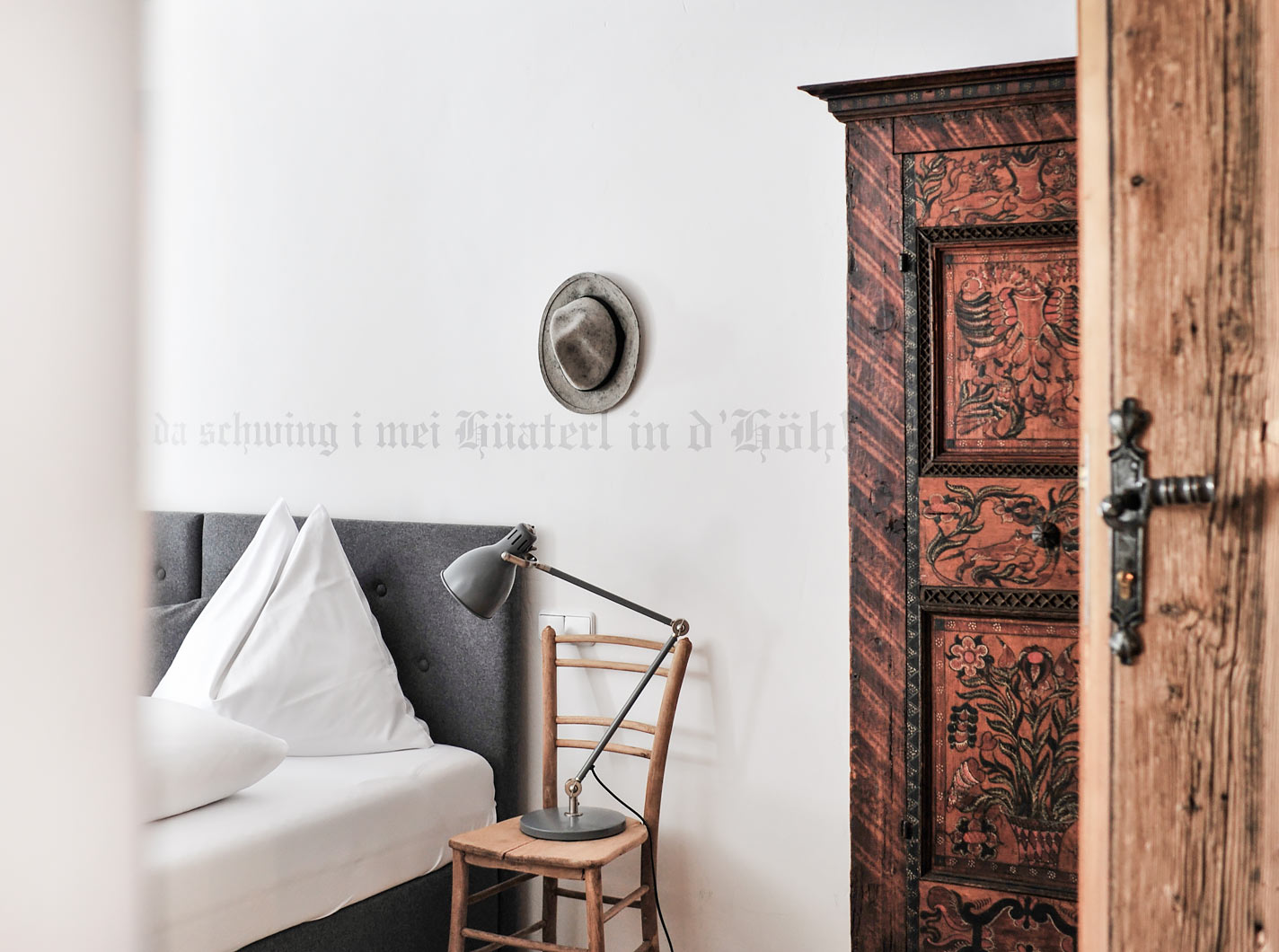 With the same enthusiasm like Barbara, brother Hans-Jorg occupied himself with the gastronomy part of the business. As an Olympic snowboarder, Hans-Jörg has travelled to many different places, discovering excellent wine producing areas, so in the exclusive wine cellar of the historic building, one will find very interesting wines and Hans Jörg can tell a story about each bottle.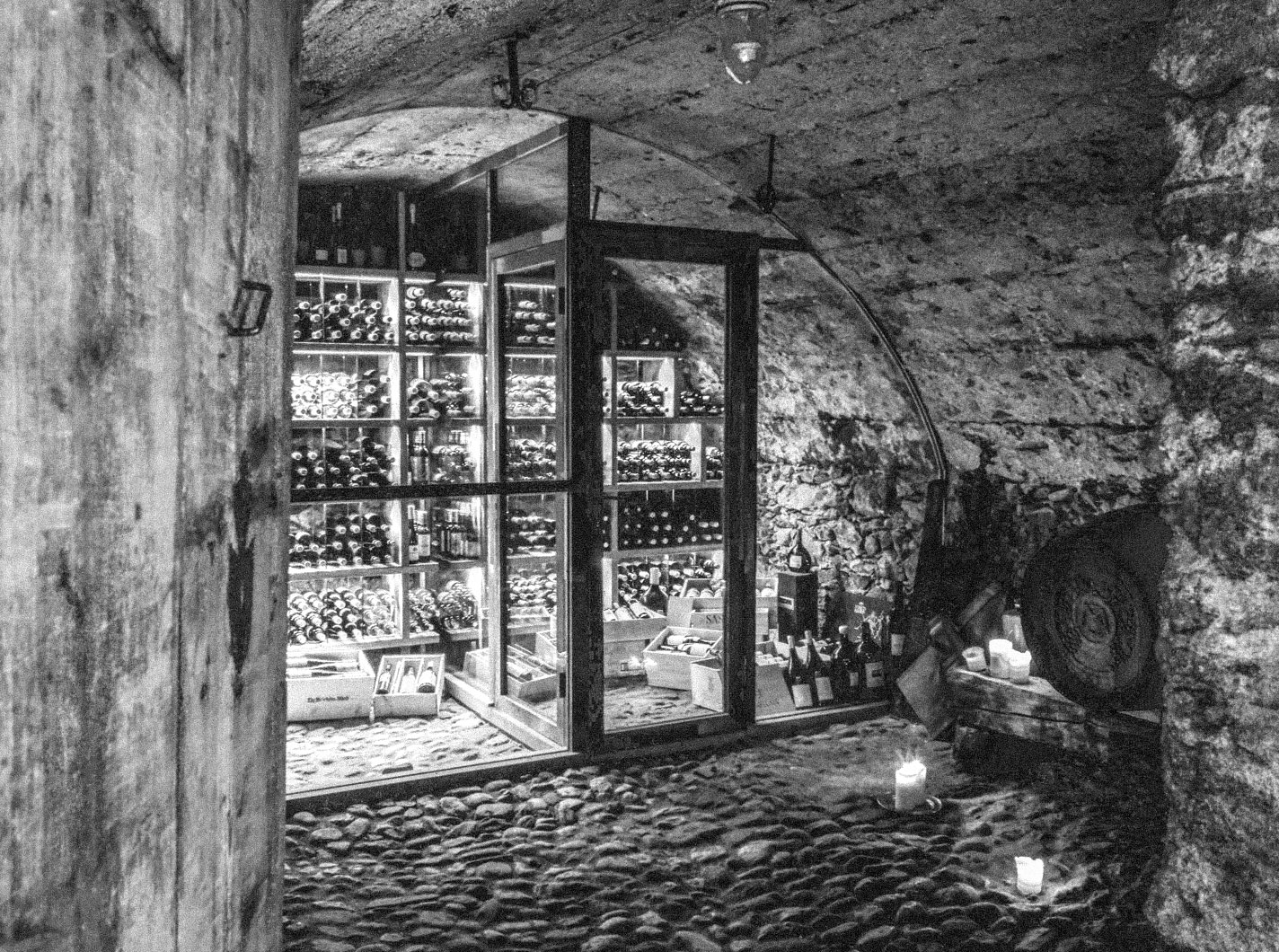 Ideal for
Every kind of lovers of mountains, who can see a large difference between real and unreal and only want to enjoy their holidays with one of them.  In addition, superb food in the evening with a very noble choice of wines. Apart from the restaurant parlour, there is also a wonderfully romantic guest garden, the historical "Samerstall" with its Gothic arches and a ceremonial hall with room for up to 120 people, therefore also ideal for weddings or birthday parties.
Special
Kirchenwirt 1326 hs recently opened its own art gallery in one of the historic barns, that belong to the estate.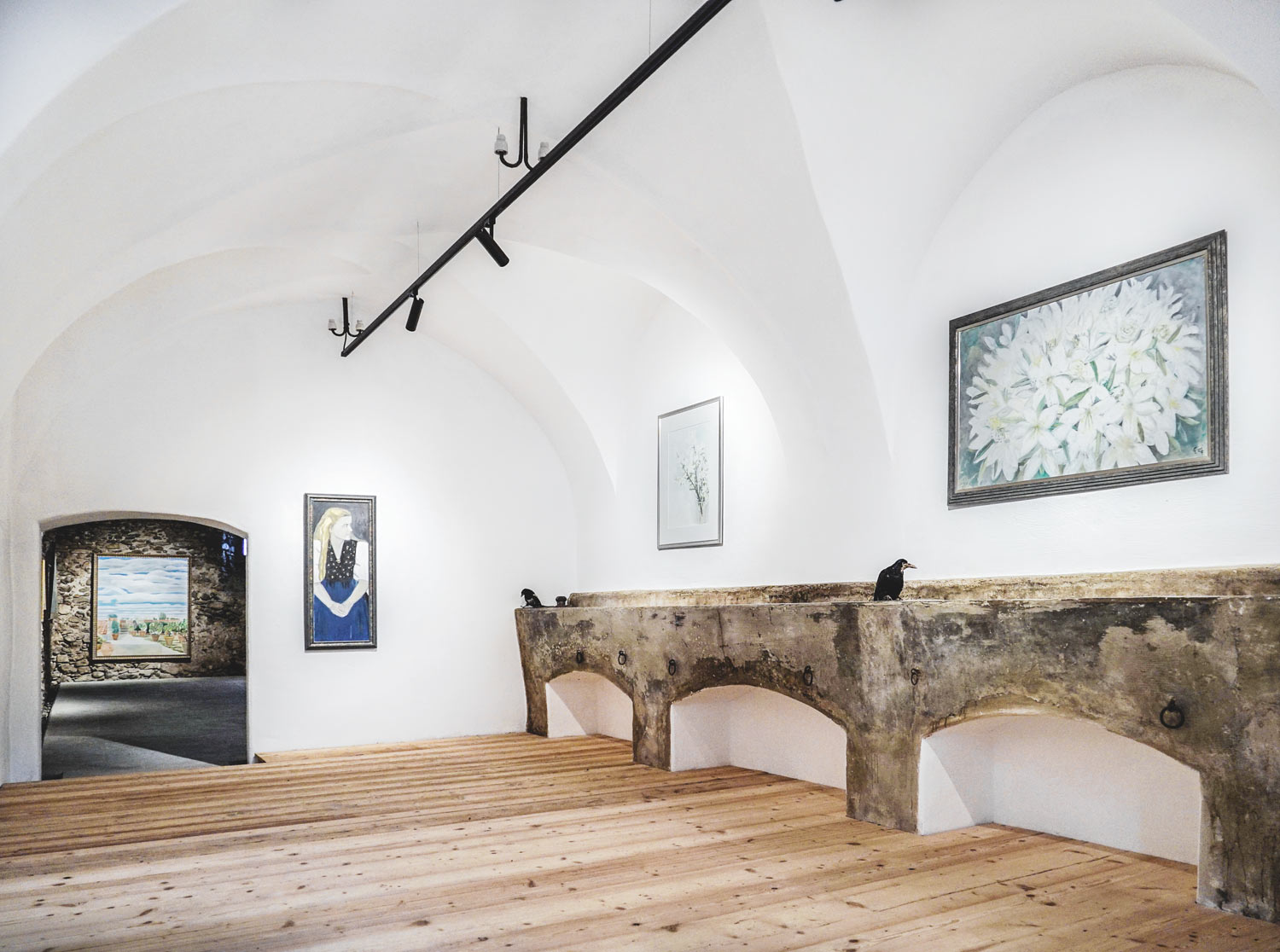 Journey
It's best to fly with a plane to Munich, Innsbruck or Salzburg.
Prices
In winter from 115 euros per person including breakfast.
In summer from 90 euros per person including breakfast.
Booking & contact
Der Kirchenwirt K1326
restaurant & historic hotel
Hans-Jörg Unterrainer & Barbara Kottke
A-5771 Leogang Nr.3, Dorfmitte
Salzburgerland / Austria
Tel. +43 (0)6583 8216
info@k1326.com
www.k1326.com