The village of St. Daniel in the Austrian department of Kärnten is not exactly a happening place. But this may be the reason why dedicated travelers find their way to this rather remote location and check into the organic hideaway Der Daberer. Peace and solitude galore and … a trace of that Southern climate – Italy is but 20 minutes away. Add a mountain spring rich in minerals to the mix and you can see why Thomas Daberer called it home. That was in 1928 when he opened a spa for summer visitors. Two generations later, Inge and Willi Daberer took it one step further and opened a "Biohotel". In 1978, this was really something of a courageous move and, quite frankly, most folks thought they were nuts. Today, almost a century later, it is their kids, Marianne and Christian, who carry on the torch adhering to their parents` principles.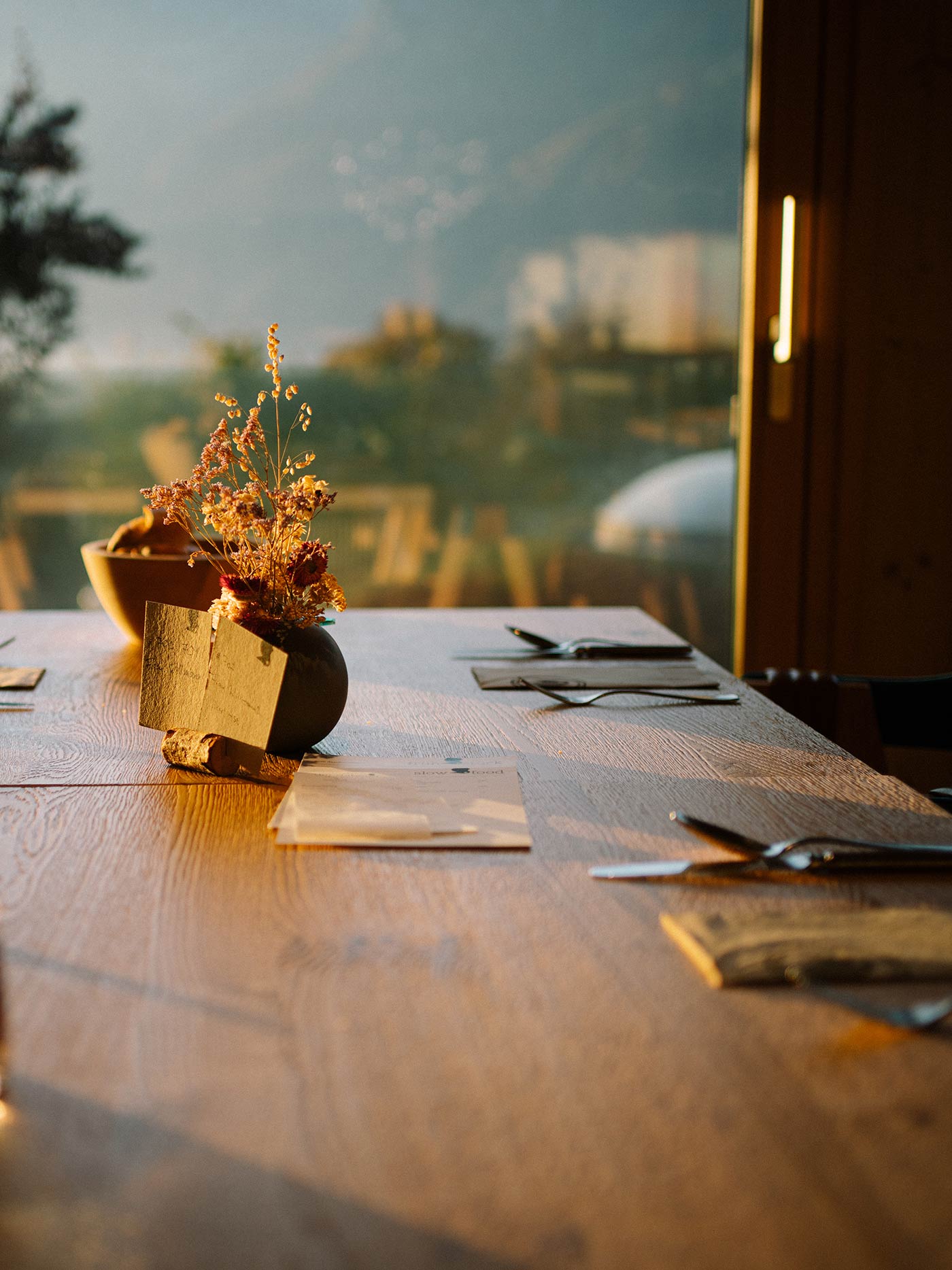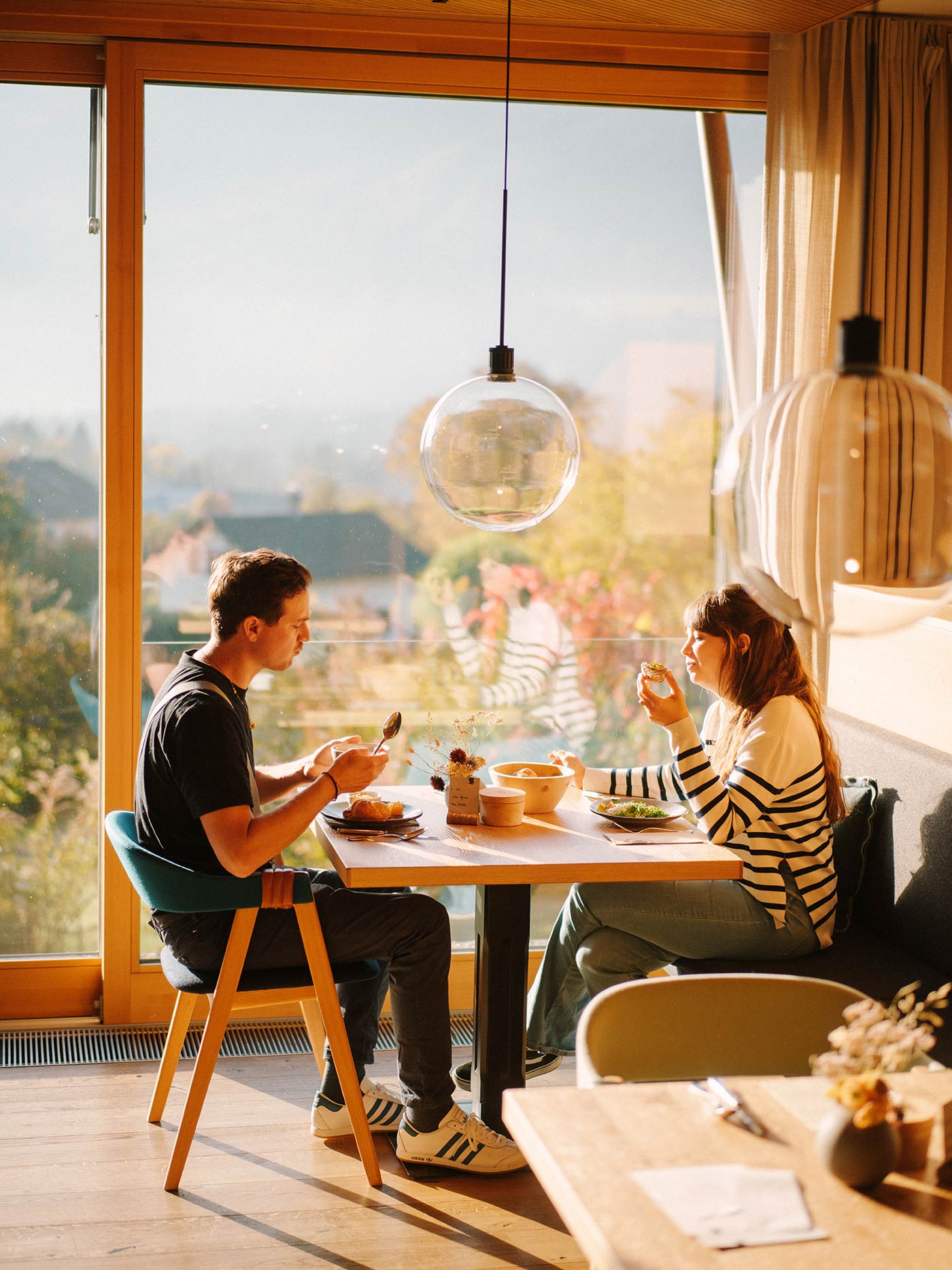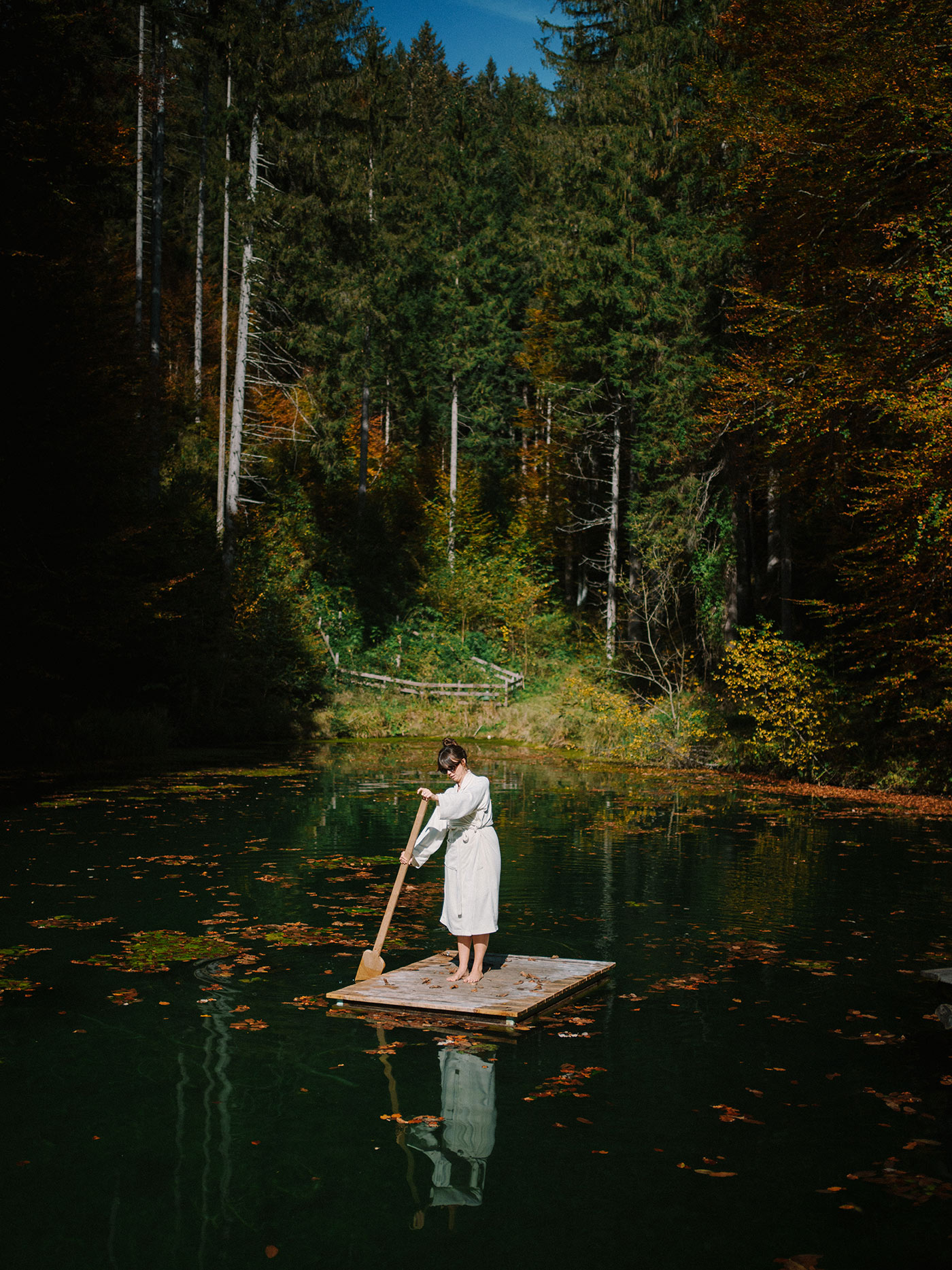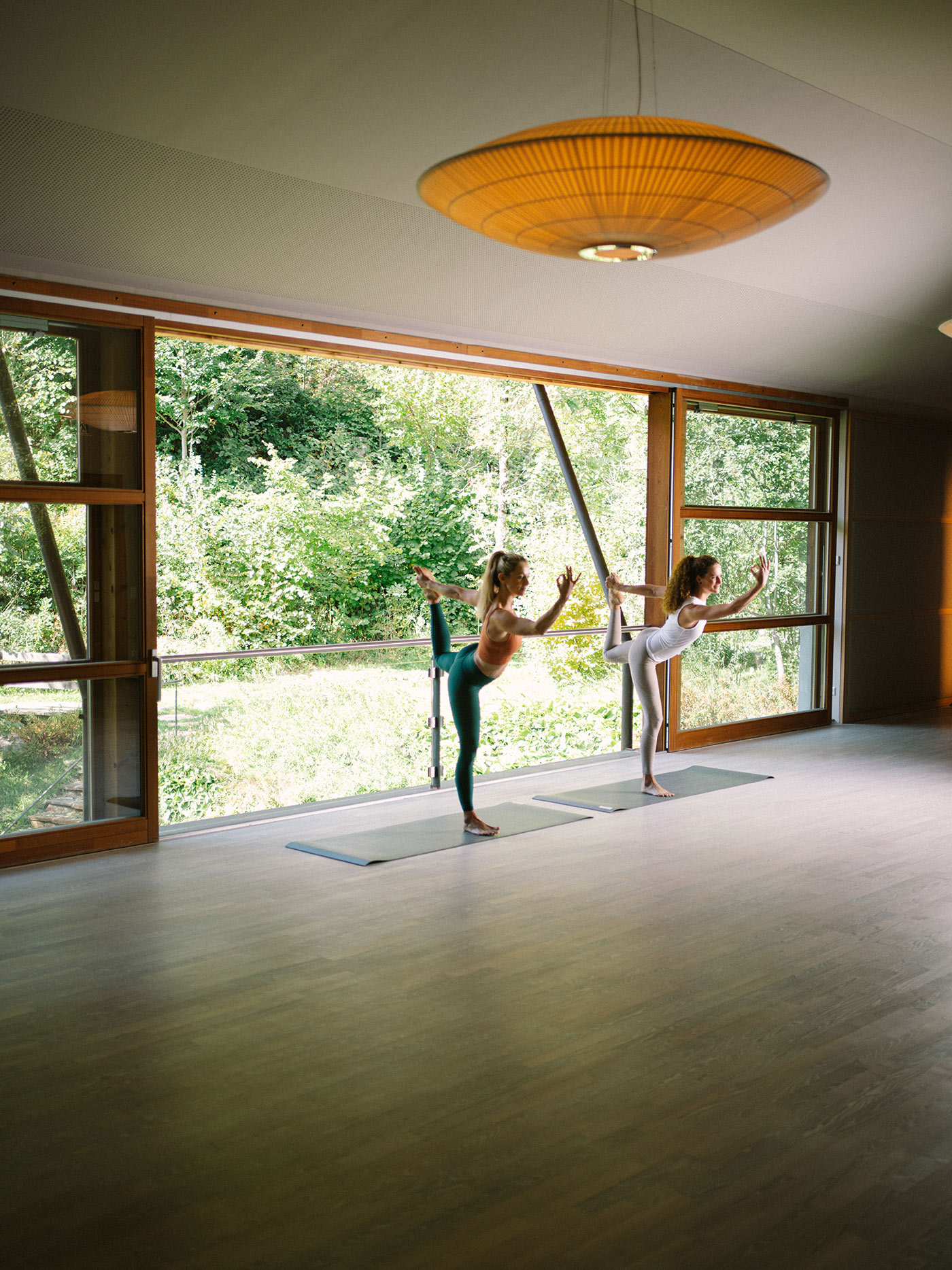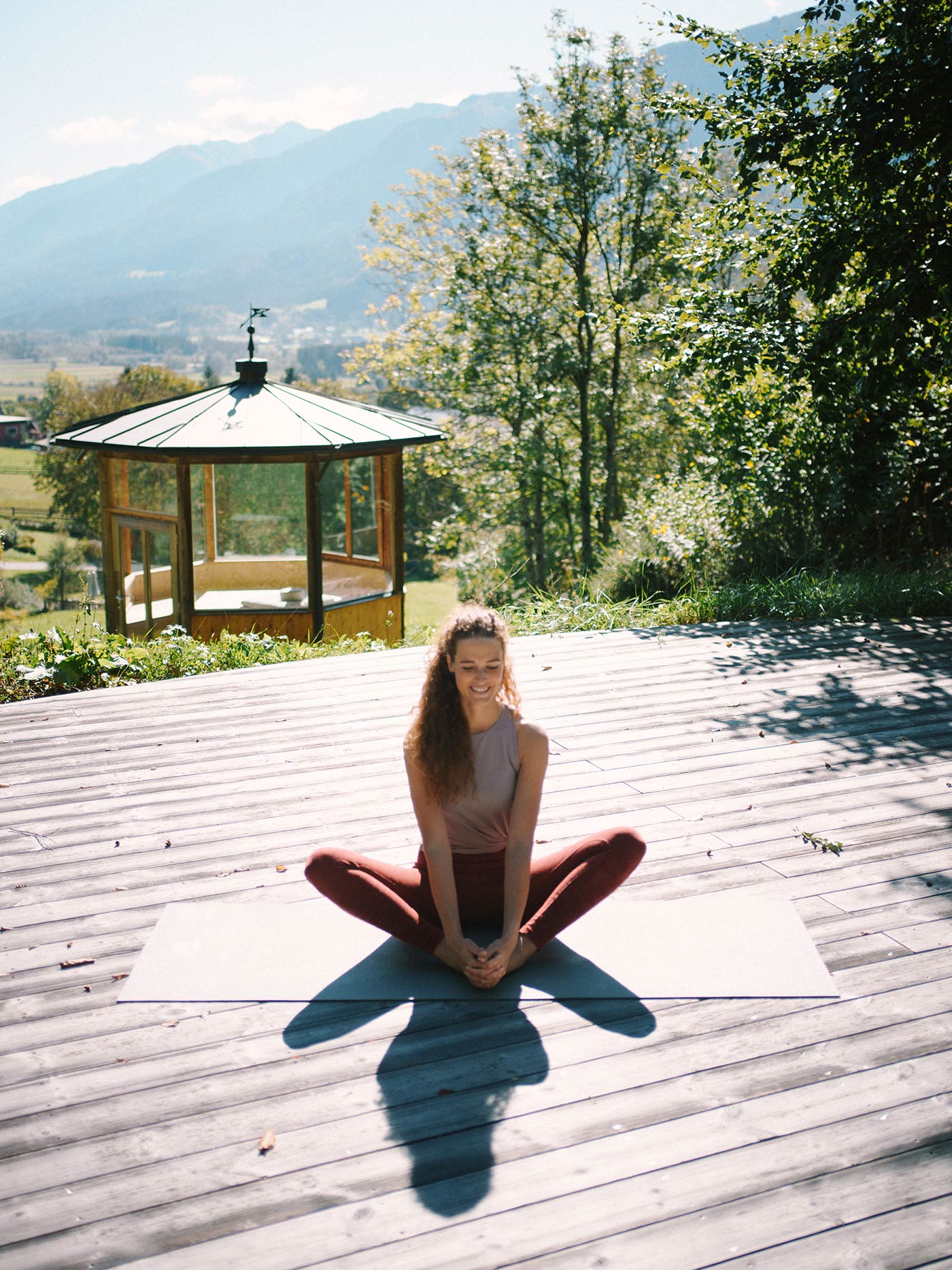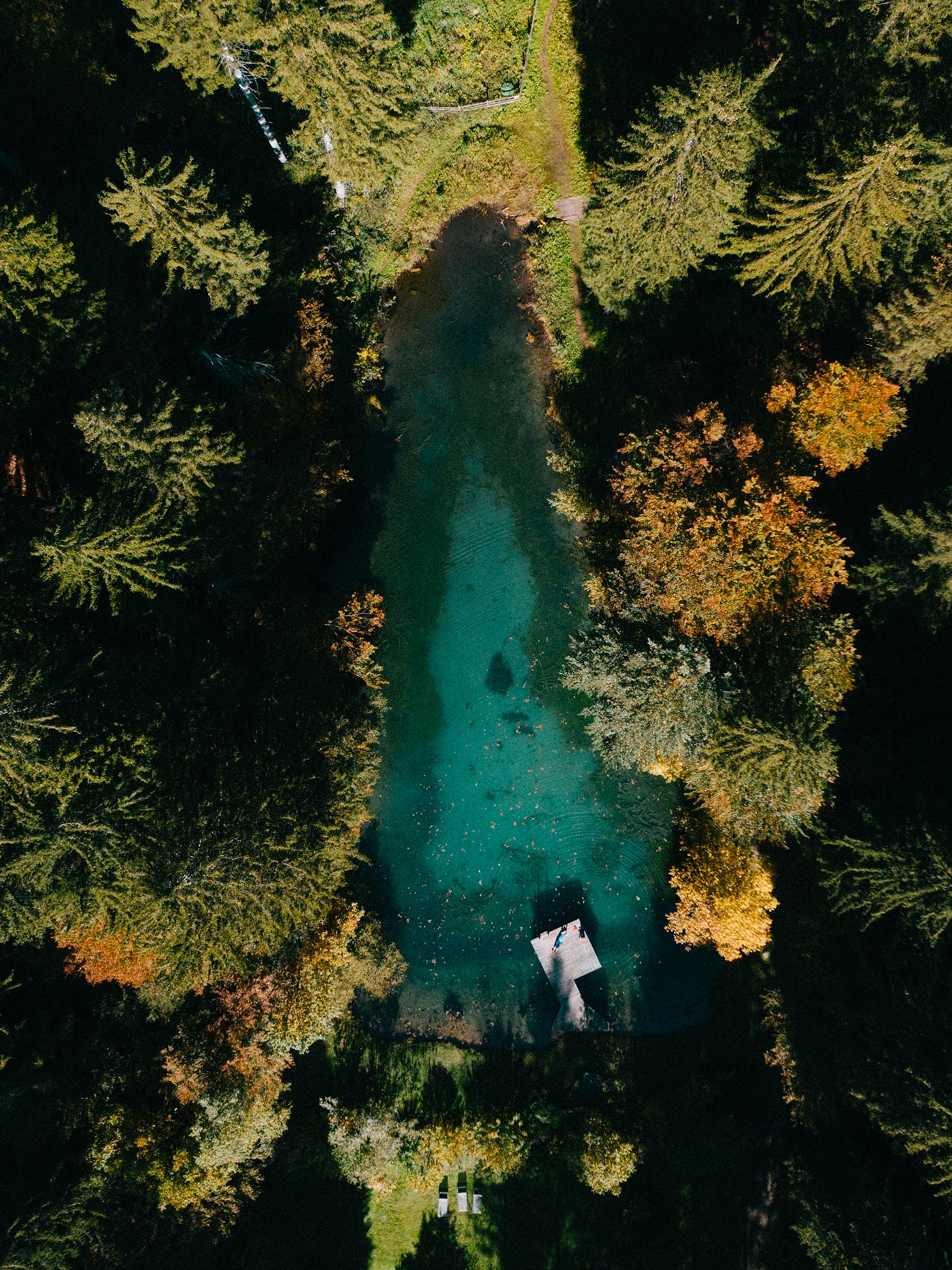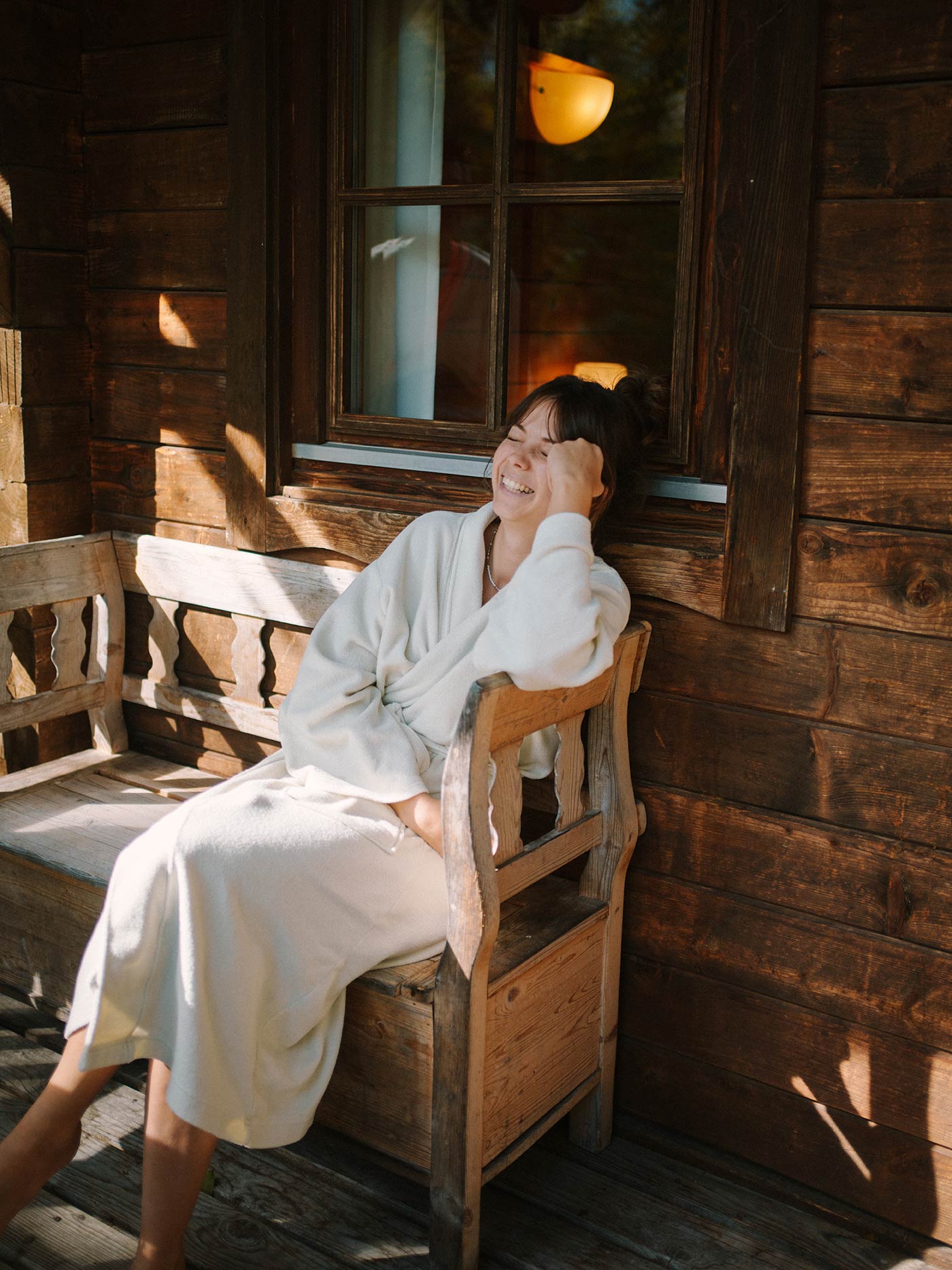 Nature, good, healthy food, yoga, a bit of wellness and a lot of relaxation. That is the Daberer philosophy.
We thought that alone was pretty cool. But when we visited, it got even better:
W-Lan in the bedroom? That's a no-no. So is music booming from surrounding speakers. Need a glass of water? Stroll down to the restaurant and fill it up directly from the fountain there. Take a carafe if you like …  at the Daberer everything is a bit old school with a twist. Nature prevails, whether in light, colors, fragrances or materials. And since Marianne Daberer favors a bit of a straight forward approach nothing is in your face, nothing seems crowded. Subtlety is a virtue.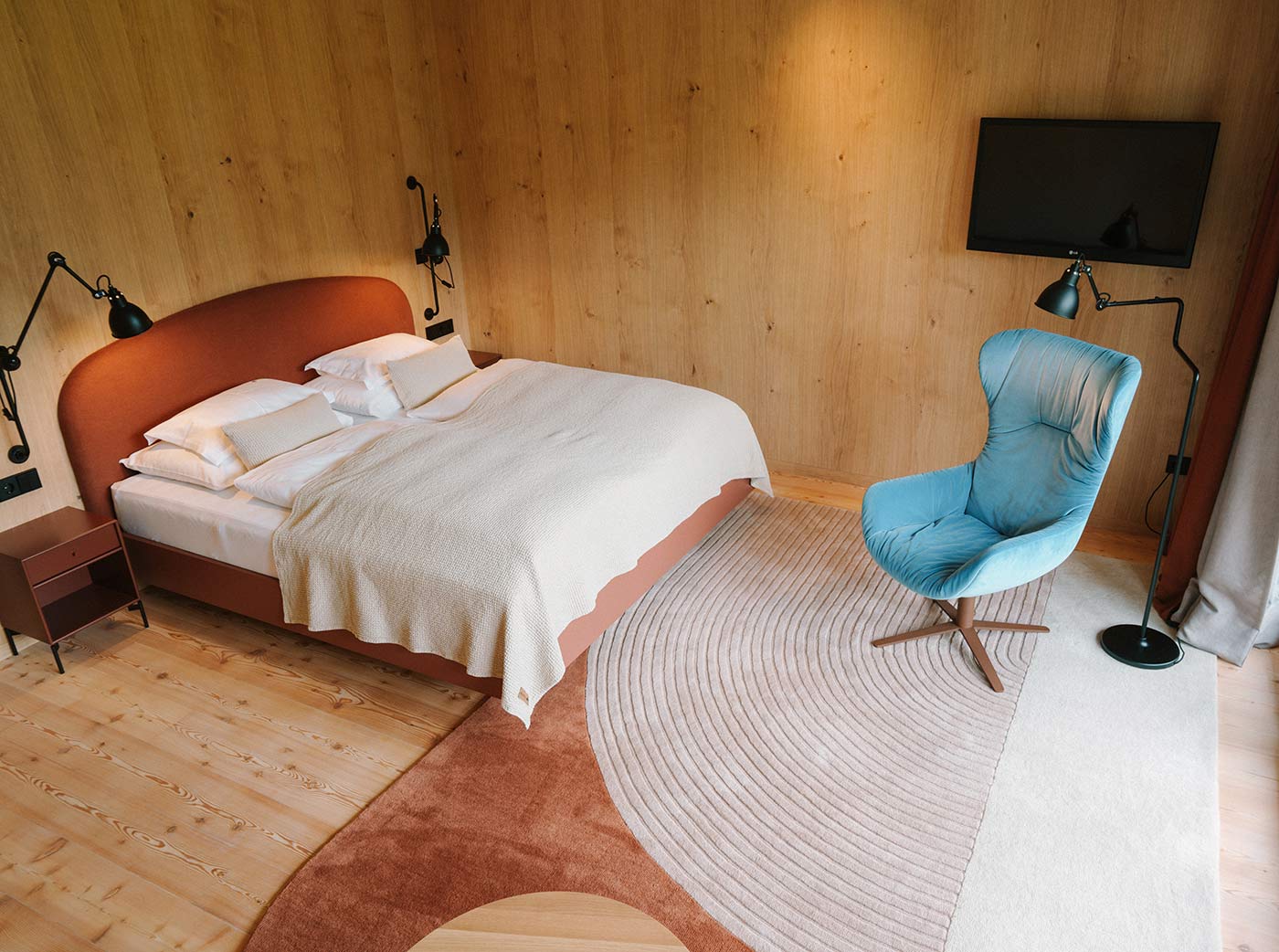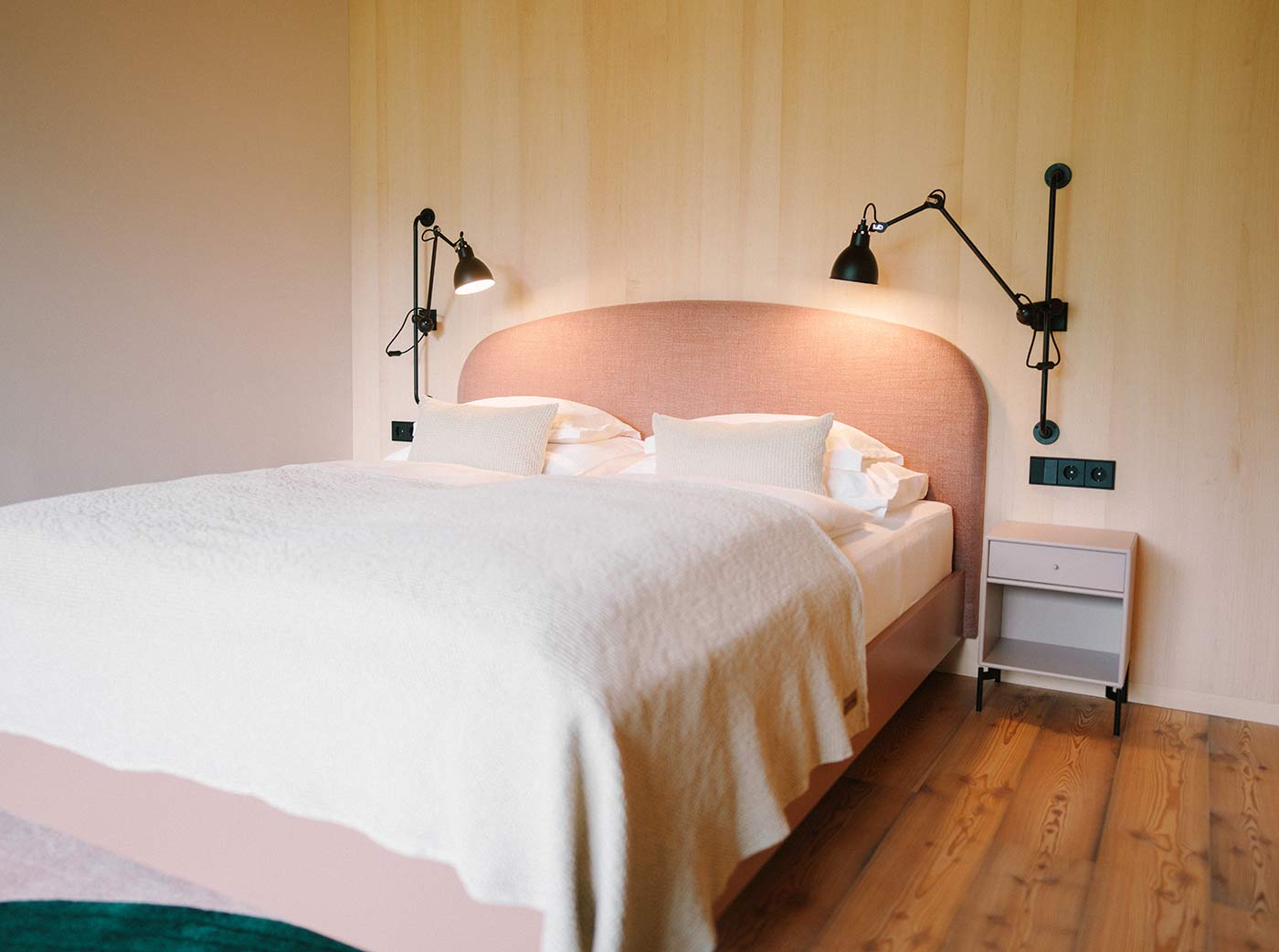 WELLNESS
Same goes for the spa: the pool, relaxation areas, saunas and treatment rooms (there is a wide range of massages and treatments) are spread over three levels — plenty of space to get you some well-deserved and undisturbed R&R. Venture up one level to the fourth and you find yourself in the middle of the countryside. Walking paths, a gurgling stream, a wooden cabin hosting a sauna with an open-air terrace (see photo) and a little further on a pond embedded in a clearing — dips in the summer definitely an option
CULINARY
We cannot rave enough about the food. Sustainable, healthy, locally harvested whatever the season has to offer … all that is a given these days. But what the Daberers bring to the table, literally, is truly organic. The valley has become a bit of a "slow-food-travel" destination so make sure you take ample time to enjoy their sumptuous breakfast buffet and their diligently crafted dinner menus.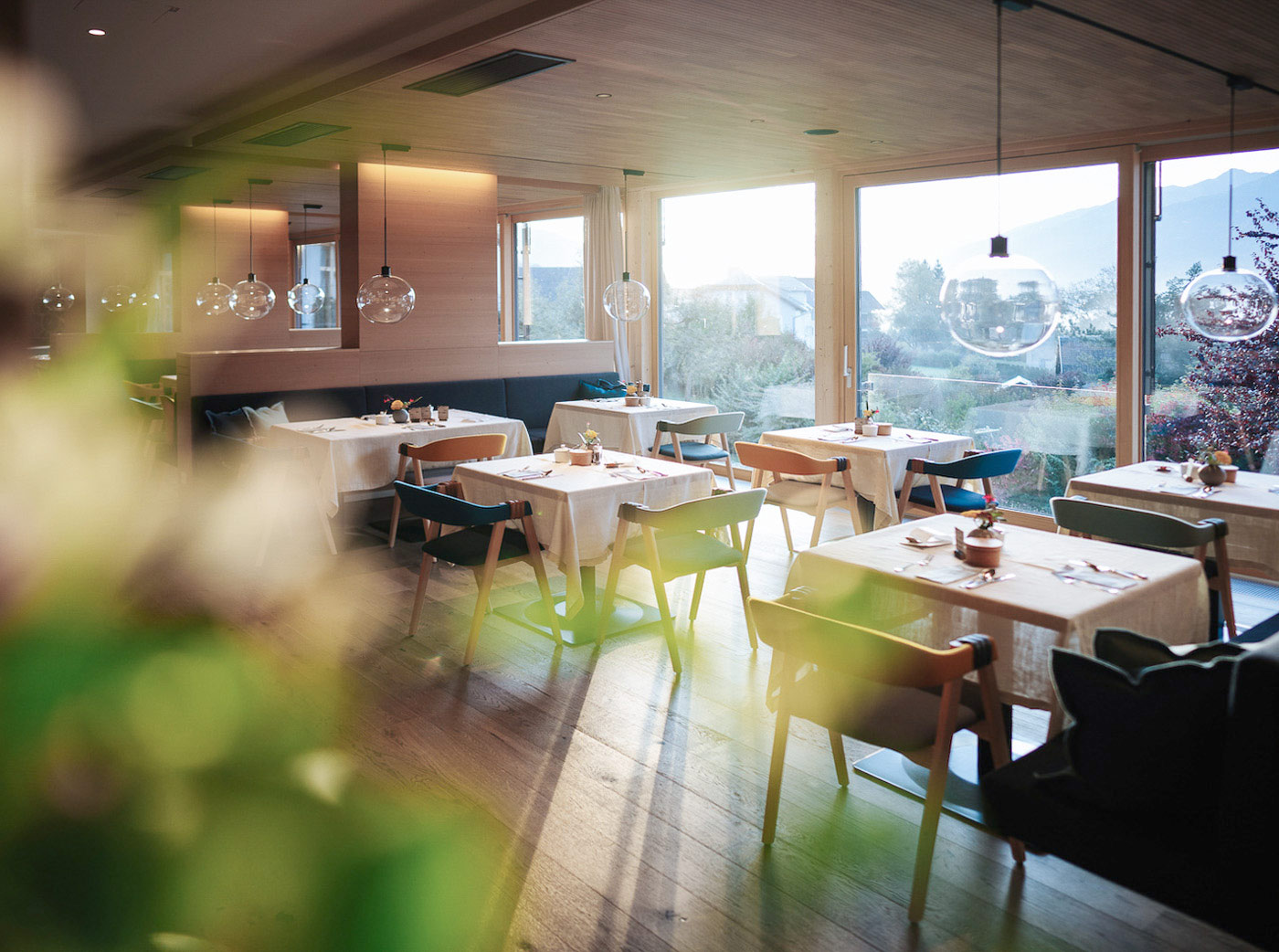 Have a go at the deliciously baked bread, the delightfully fermented vegetables, the yummy Kombucha — everything is home-made. They don't put on a show here with the food, they genuinely love and live it.
And if you are more into "not eating", no worries. They have all kinds of fasting programs available.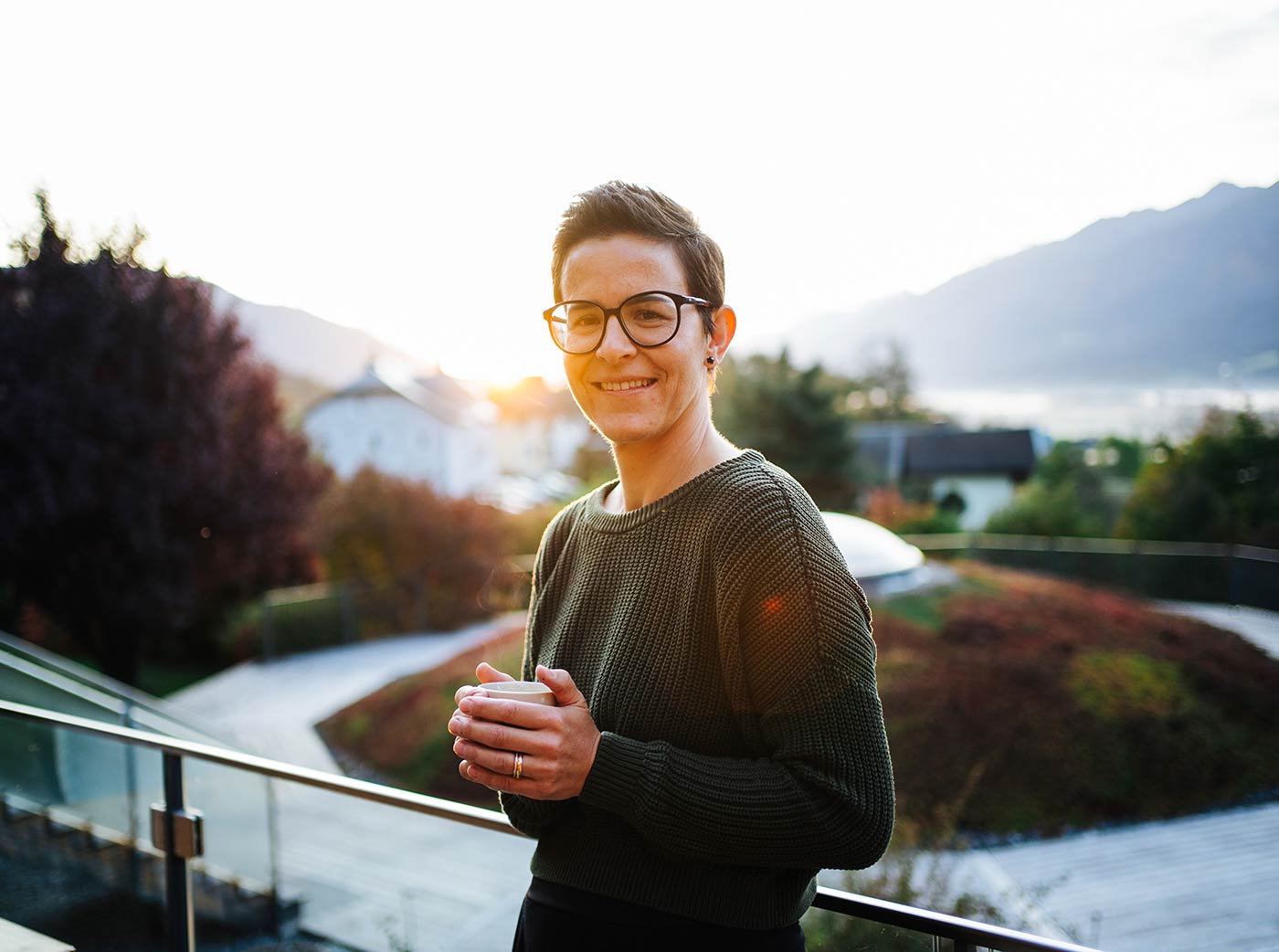 CHILDREN
The Daberer is not a necessarily a kids` hotel per se, they are, however, equipped for families. Instead of fries and coke, the children's menu includes down to earth "Erdäpfel" (potatoes … for the rest of the world) and homemade ice cream. There is a playground in the garden and a playroom next to the restaurant. There are also cots, highchairs and changing mats.
IDEAL FOR
People seeking peace and quiet, who want to cultivate and discover mindful lifestyles; people traveling alone, who want to feel at home and well looked after during their timeout.
WHAT WE LIKE VERY MUCH
For example, the fact that you don't automatically get the Wifi code ushered into your hand upon check-in! W-LAN is only available in the "Syllable Salon", the hotel's own library. Instead of air conditioning, there is fresh mountain air. The garbage that accumulates in the rooms is separated. You can either bring your own bath slippers or borrow a recyclable pair at the reception.
SPECIALS
Daily changing activity program with yoga, fascia training, adventure hikes, cooking workshops etc.
Prices
107 Euro to 200 Euros per person, depending on what type of room, season and duration of stay – including breakfast, lunch and dinner and also all activities.
Booking & Contacts
Biohotel der daberer
9635 St. Daniel 32
Gailtail
Kärnten, Austria