Let's get straight to the facts: Little "Olive Exclusive" is the Jewel in the Crown of central Windhoek, Namibia! Every one of the seven suites is individually furnished and depicts a region of the country. You also find discrete colours, large wall photos and wicker chairs, which hang from the ceiling. All is lovely, all is very pretty! However, the highlight is the pools in front of the five premium suites! Perfect for relaxing after the long journey here. Besides, the Olive Exclusive is a second home from home: There are no set times for breakfast, but coffee is available when you want it, and if you want to drink a glass of port wine on the veranda in the evening, you drink a glass of port wine – without having to pay 12 euros for it.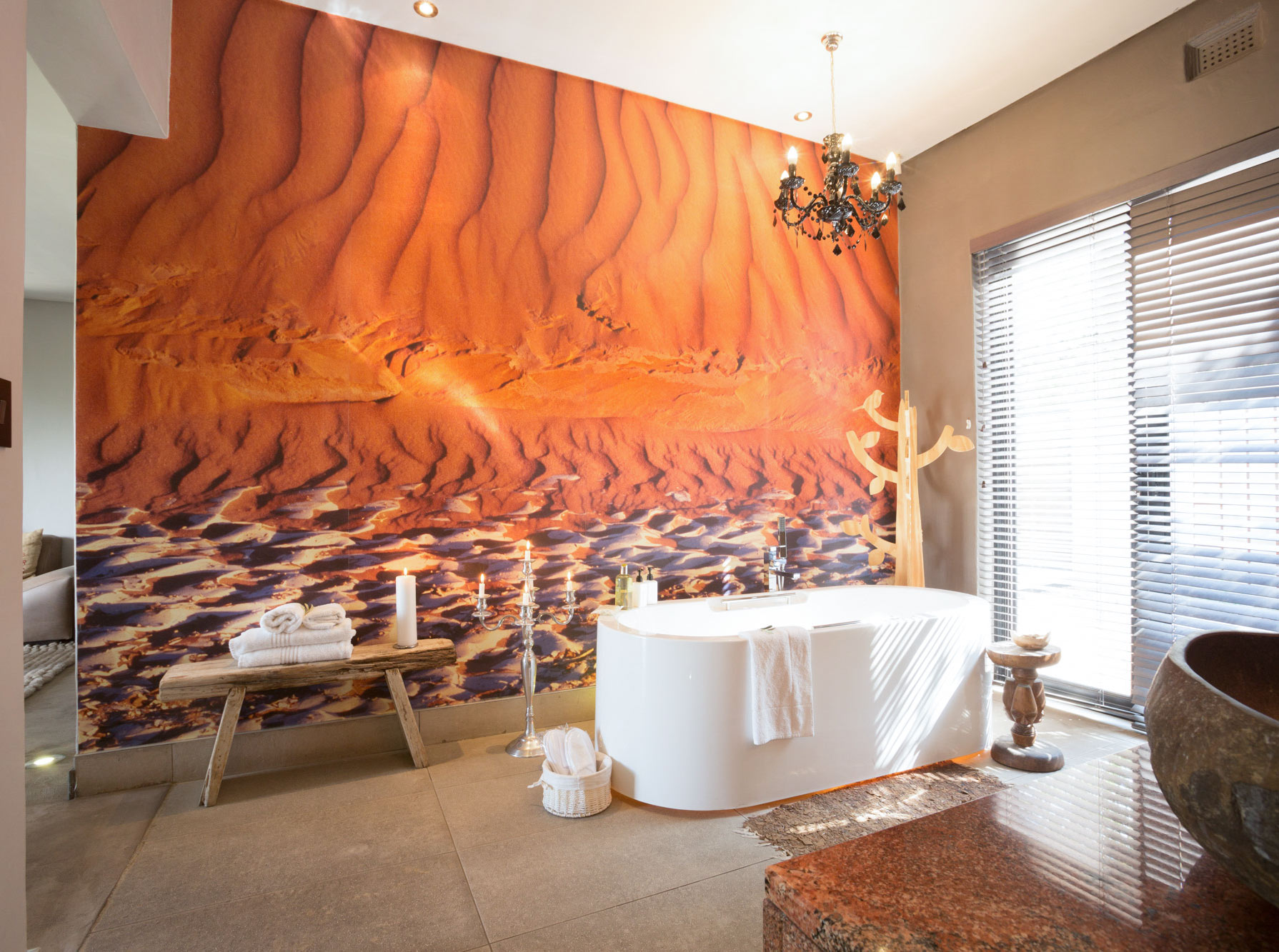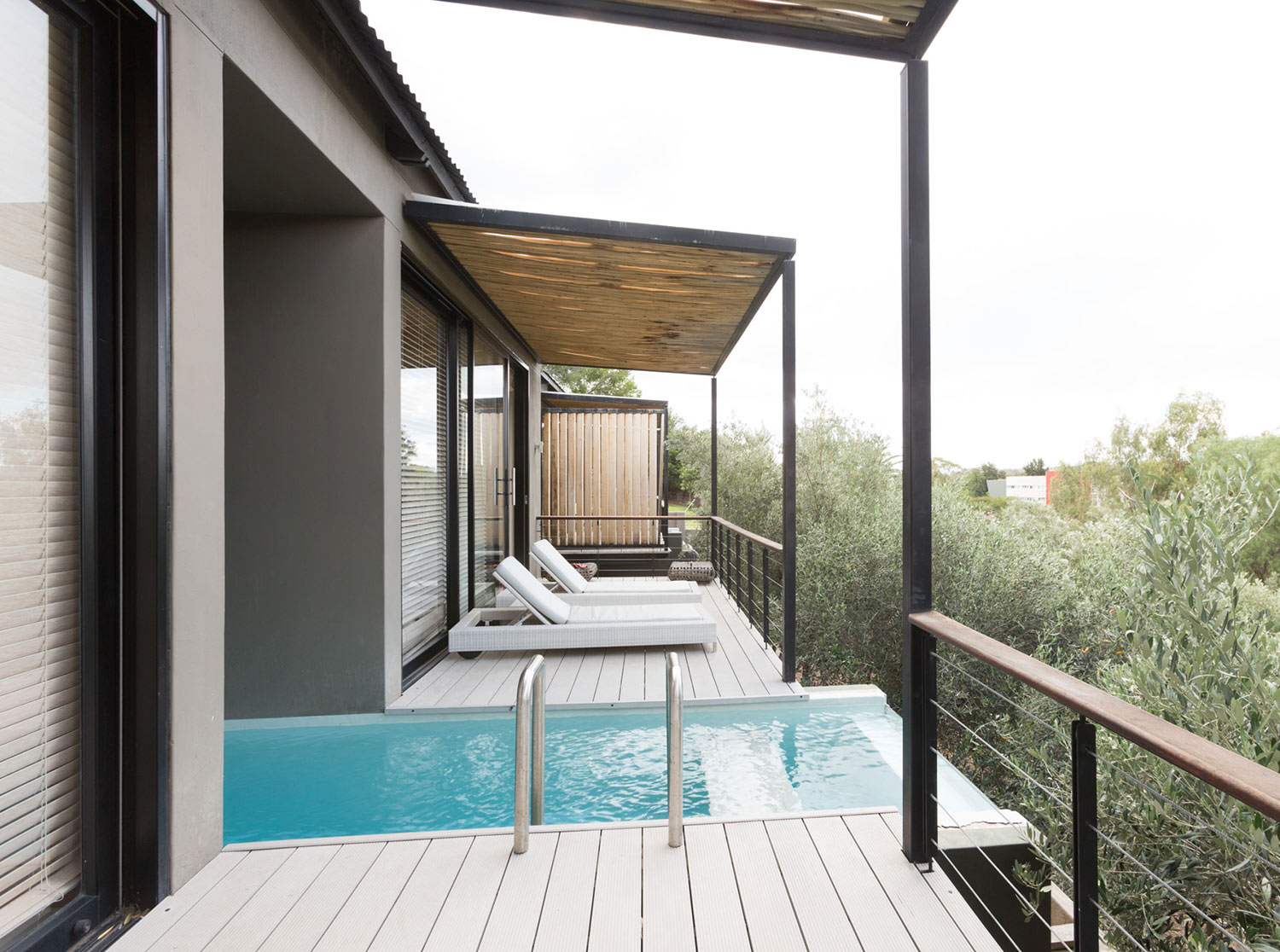 Prices
Junior suites from 160 euros per person. Premium suite from 200 euros per person including breakfast.
The Region
Windhoek itself is nice for two days, but should only be used as a starting point if you want to travel around Namibia. Most of the visitors rent a jeep, and then drive – as we did – through the Namibian desert.
By the way, it's not absolutely necessary to go to the enormous Etosha National Park, in order to see "The Big Five" (lions, rhinos, buffalos, leopards and elephants). There are many smaller parks in which you can have a completely undisturbed safari tour in your own four-by-four or with a guide. We went to Mahango Game Park. Highly recommendable!
Another thing not to be missed are the sand dunes of Sossusvlei in the Namib-Naukluft-National Park. The ravines and dune formations belong to the Unesco World Cultural heritage. If you want the special adventure, you can get a two hour round trip on a Cessna plane for 190 euros.
The old colonial town of Swakopmund on the Atlantic coast is also definitely worth a trip: there's a long beach promenade, traditional German cooking and German street names everywhere. The nicest place in Swakopmund is the Tiger Reef Beach Bar. You can lie for hours on deck chairs and admire the ocean here.
Booking & Contact
Olive Exclusive
22 Promenadenstreet
Klein Windhoek
Namibia
Recommendation
Whoever prefers more basic accommodation can stay next door at the Olive Grove Guesthouse! Also extremely lovely, but significantly lower priced. (A standard single room starts at 50 euros). The buildings belong to each other and are connected via a garden path. Contact: www.olivegrove-namibia.com