The Trevoyan Guesthouse, Cape Town / South Africa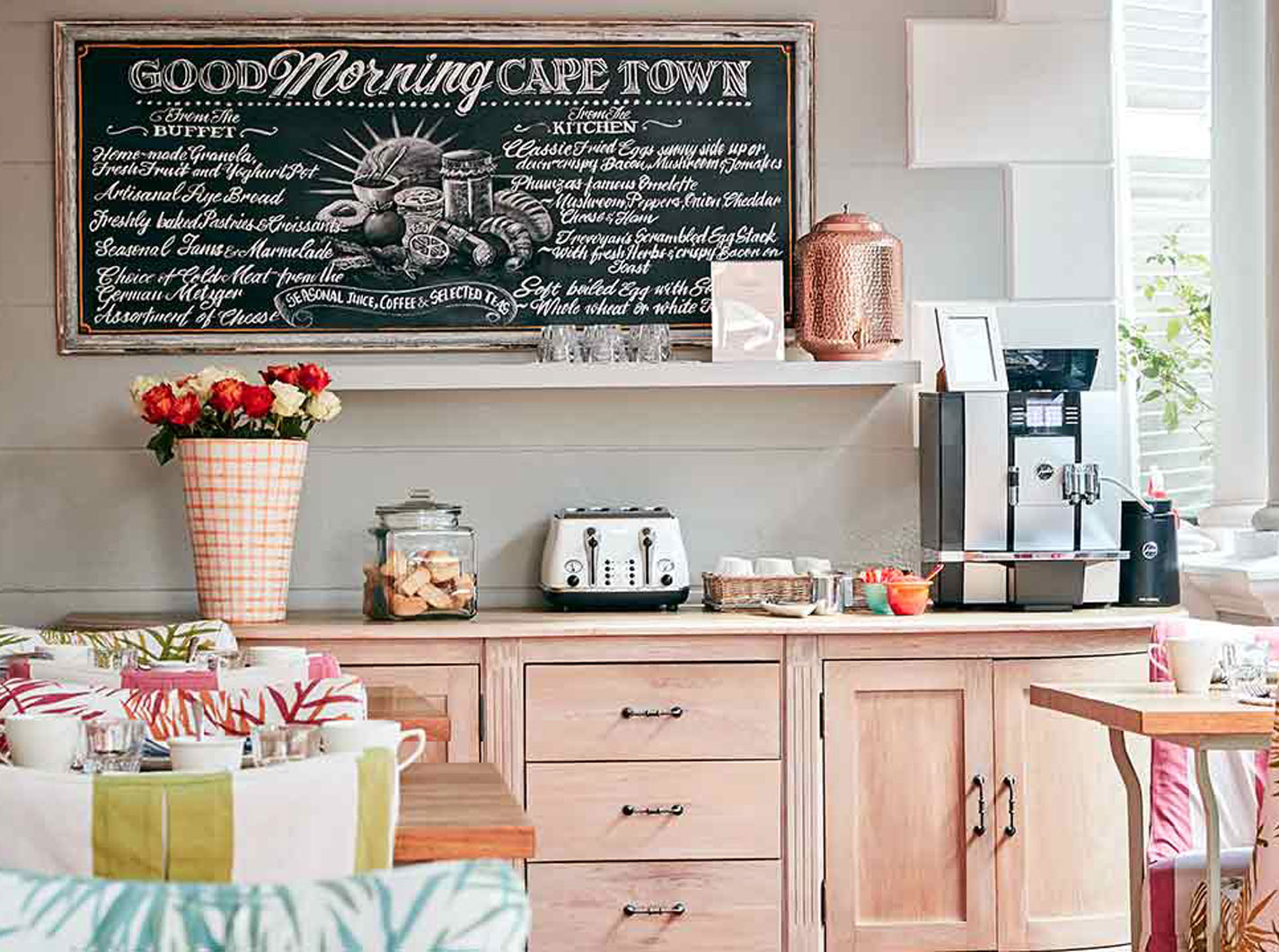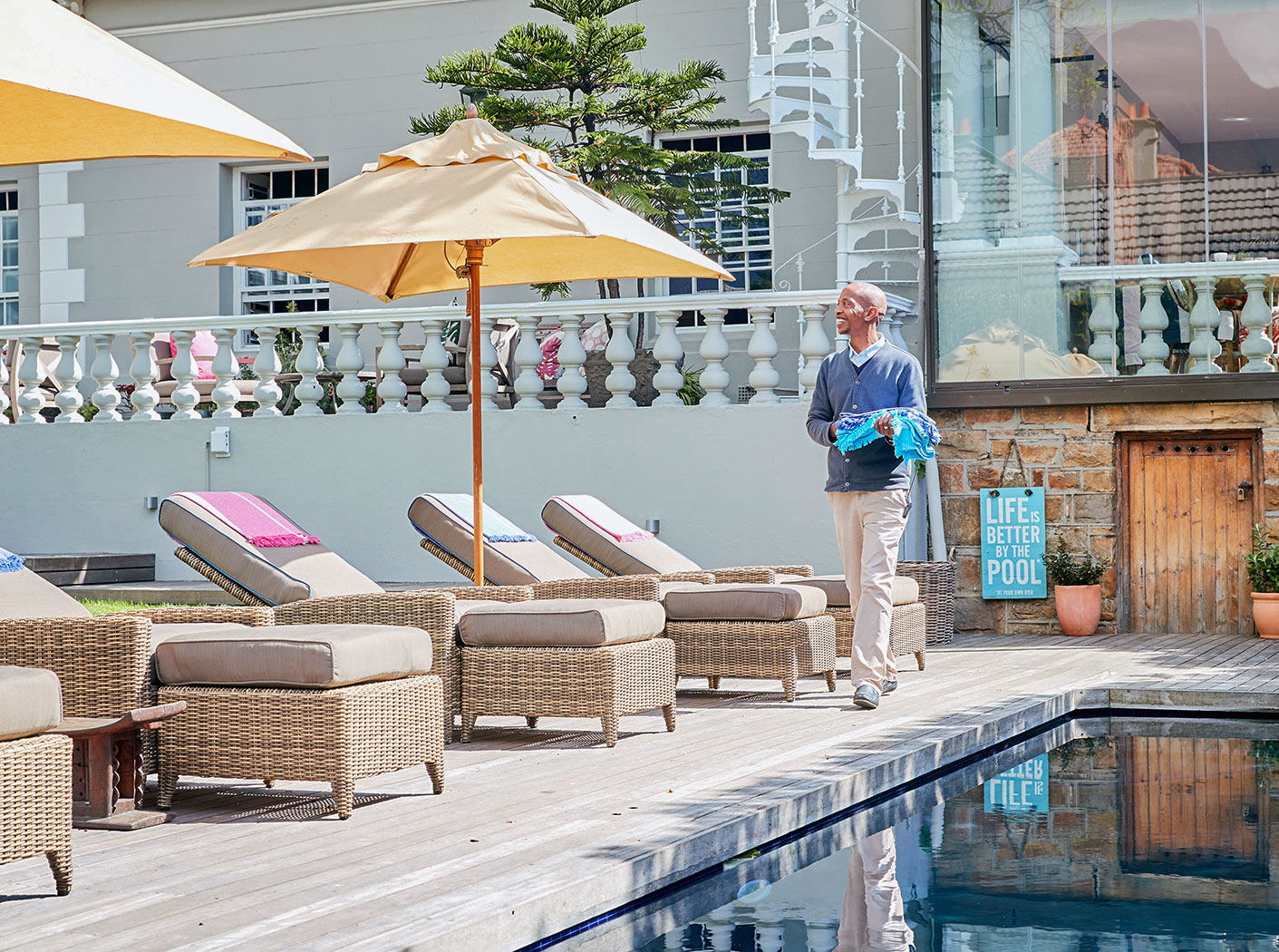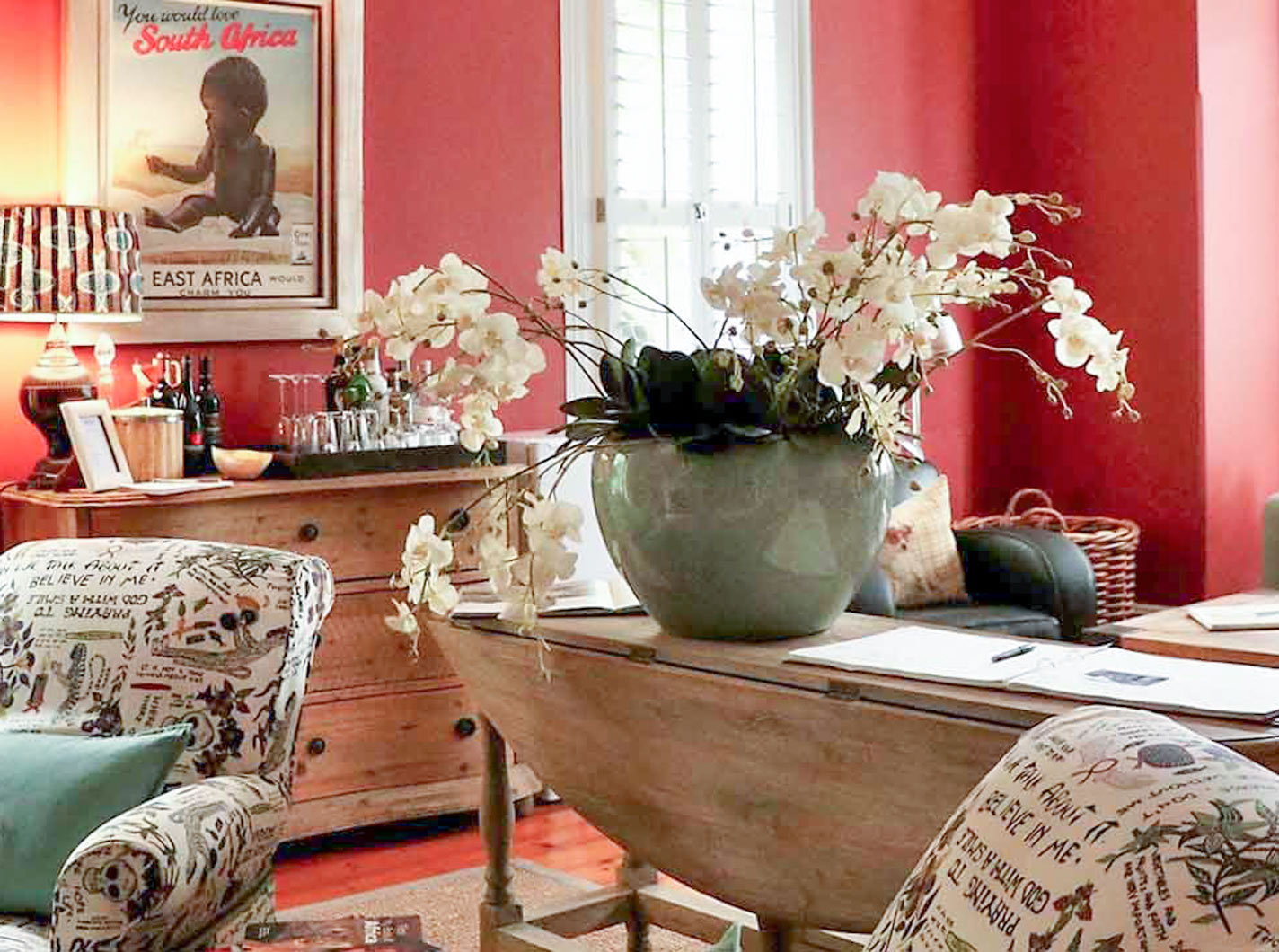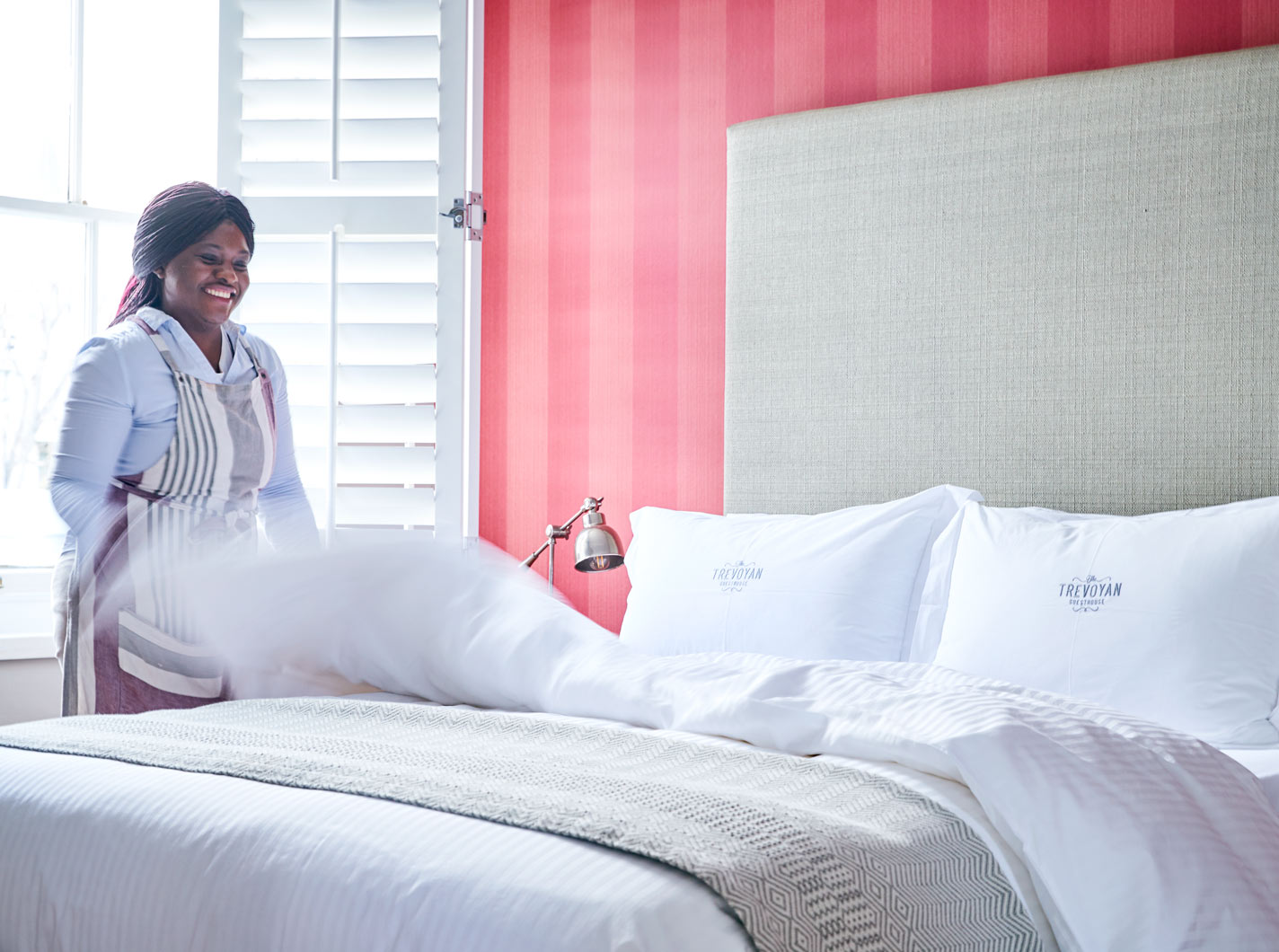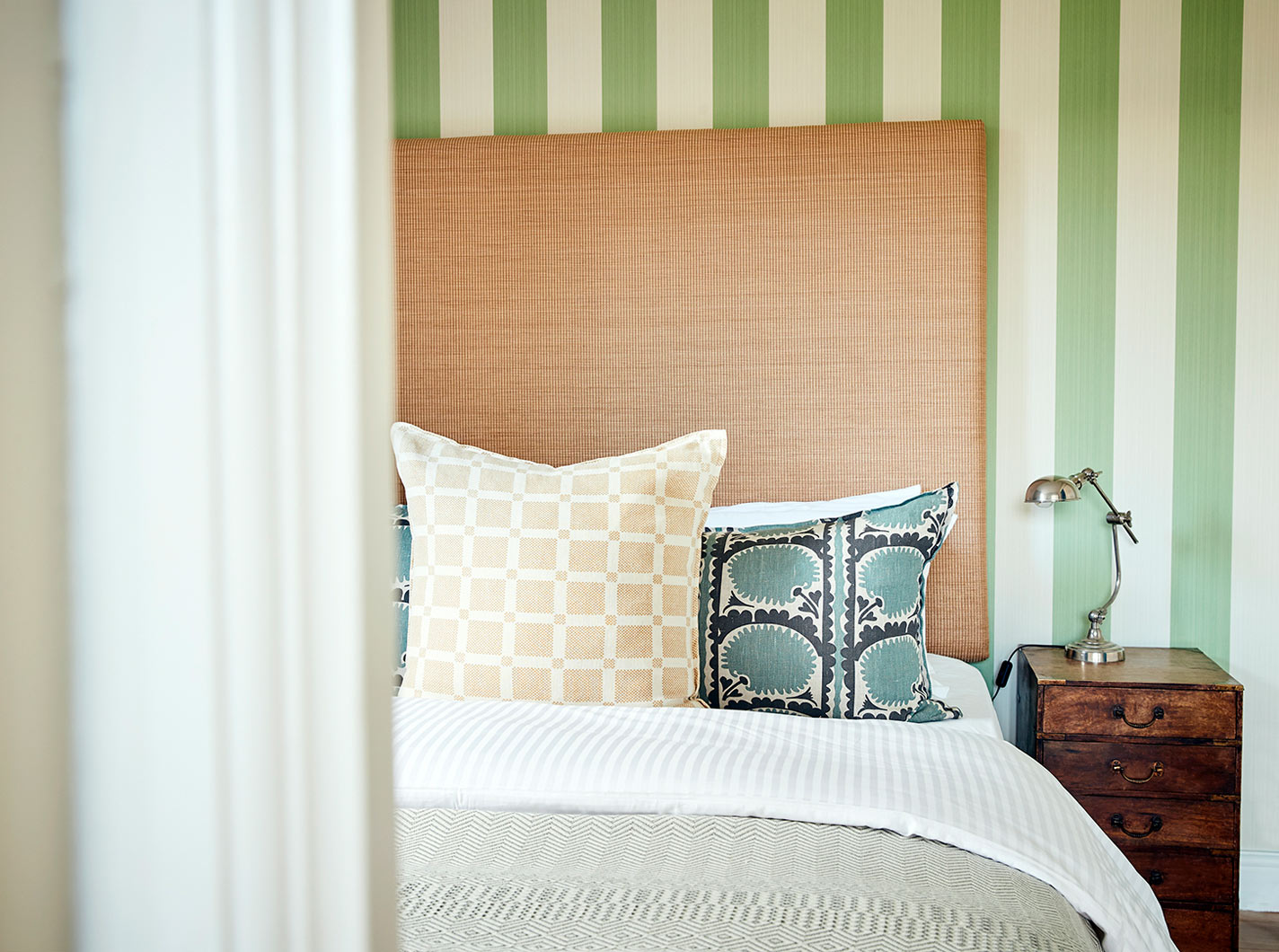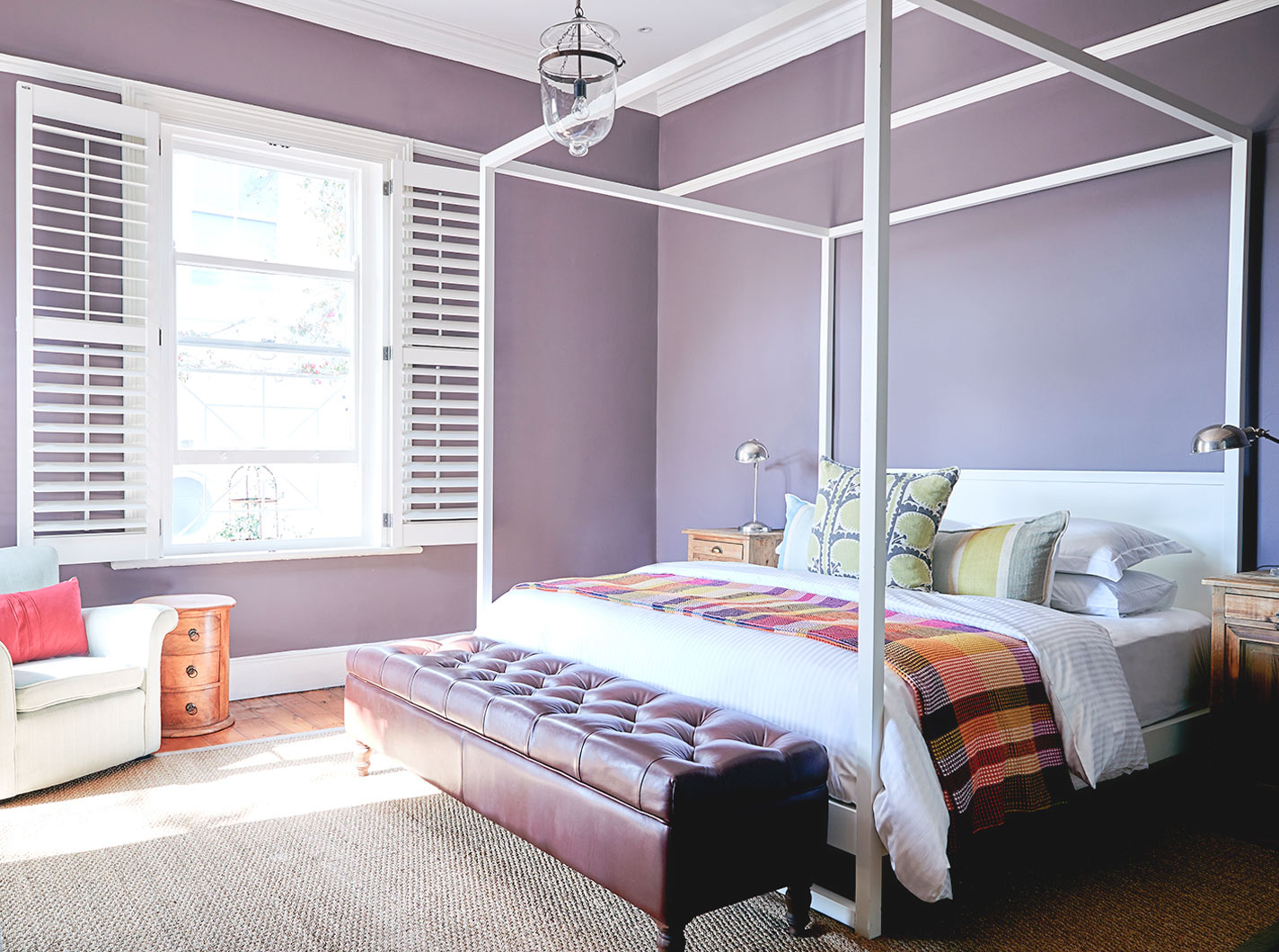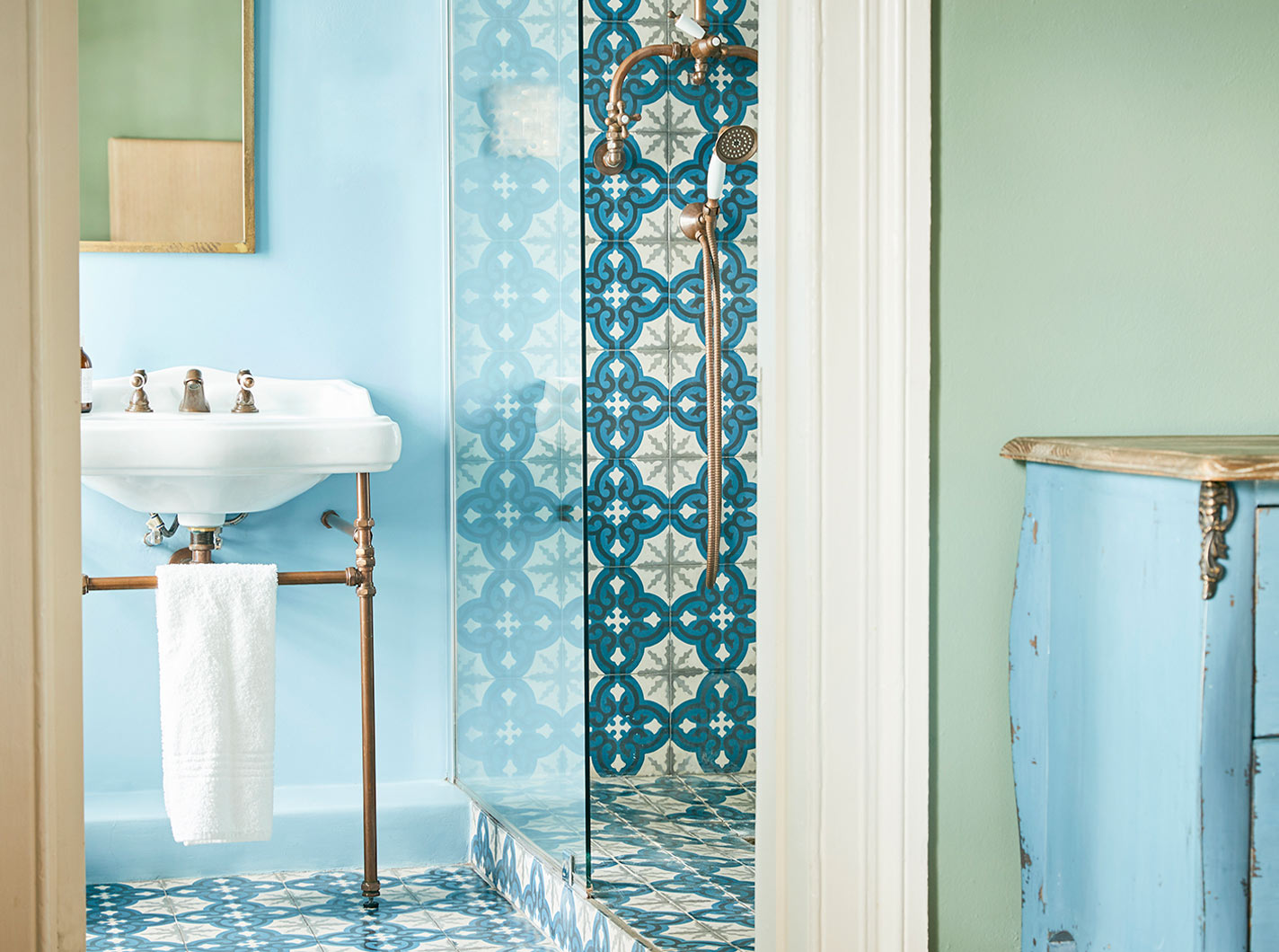 Meet Trevoyan Guesthouse, a truly hidden jewel in the heart of Cape Town with only seven stylish guest rooms and a special occasion to spend some nights directly on the beach.
Long-time Cape Town travelers might be familiar with the area of Tamberskloof, because this was the place, where everybody used to mingle at the then very trendy Asoka Restaurant. Asoka is on Kloof Street and only three minutes from there, you find the beautiful Trevoyan Guesthouse. It truly is the perfect launch pad to explore the wonders of this extraordinary town from a local's perspective: Just a 5 minutes walk and you arrive at the foot of the Table Mountain, or take a cab for 12 minutes and you find yourself at Woodstock's Old Biscuit Mill, home of the infamous Neighborgoodsmarket that still takes place every Saturday. (and which is still a "place to be")
But are you l.ooking for the uber-hip design hotel? Well, then the Trevoyan may not be for you. Instead prepare yourself for a property with a very personal touch. The house itself dates back quite a few years and was built Victorian Style which, we can assure you, has its perks. You want to feel a bit of Cape Town history? You came to the right B&B.
Dominique, who is running the show has German roots and grew up primarily in Switzerland. After zig-zagging through South Africa for some 25 years she finally decided to call it home. That was eight years ago and together with her husband Charles she decided to open up this beautiful Pretty Hotel. And boy, did they transform the property into one charming gem with colorful walls and this unique "feel-at-home" atmosphere.
THE ROOMS
There are a total of seven guest rooms in the Trevoyan. Three suites, 42 to 55 square meters, a Garden Room with 30 square meters and another three Superior Rooms with 20 to 28 square meters. One suite has a view of Table Mountain, two have small kitchenettes where you can theoretically cook for yourself. All rooms are exceptionally clean and have beautiful bathrooms with great tiles.
In the mornings they serve a sumptuous breakfast with many local specialities and tips of what to do for day trips. And in the garden there is a small swimming pool where you can lie down for a whole afternoon (if you like).
SURROUNDINGS
As previously mentioned, Tamberskloof is the ideal starting point to explore Cape Town. But many guests also want to go to the beach from here. The most beautiful one still is in Llandudno (about 20 minutes by car). And the wine estates in Stellenbosch are about 50 minutes away, also by car.
Prices
Doubles from 170 Euros including breakfast. The suites are from 200 Euros per night and breakfast.
Location
The Beach House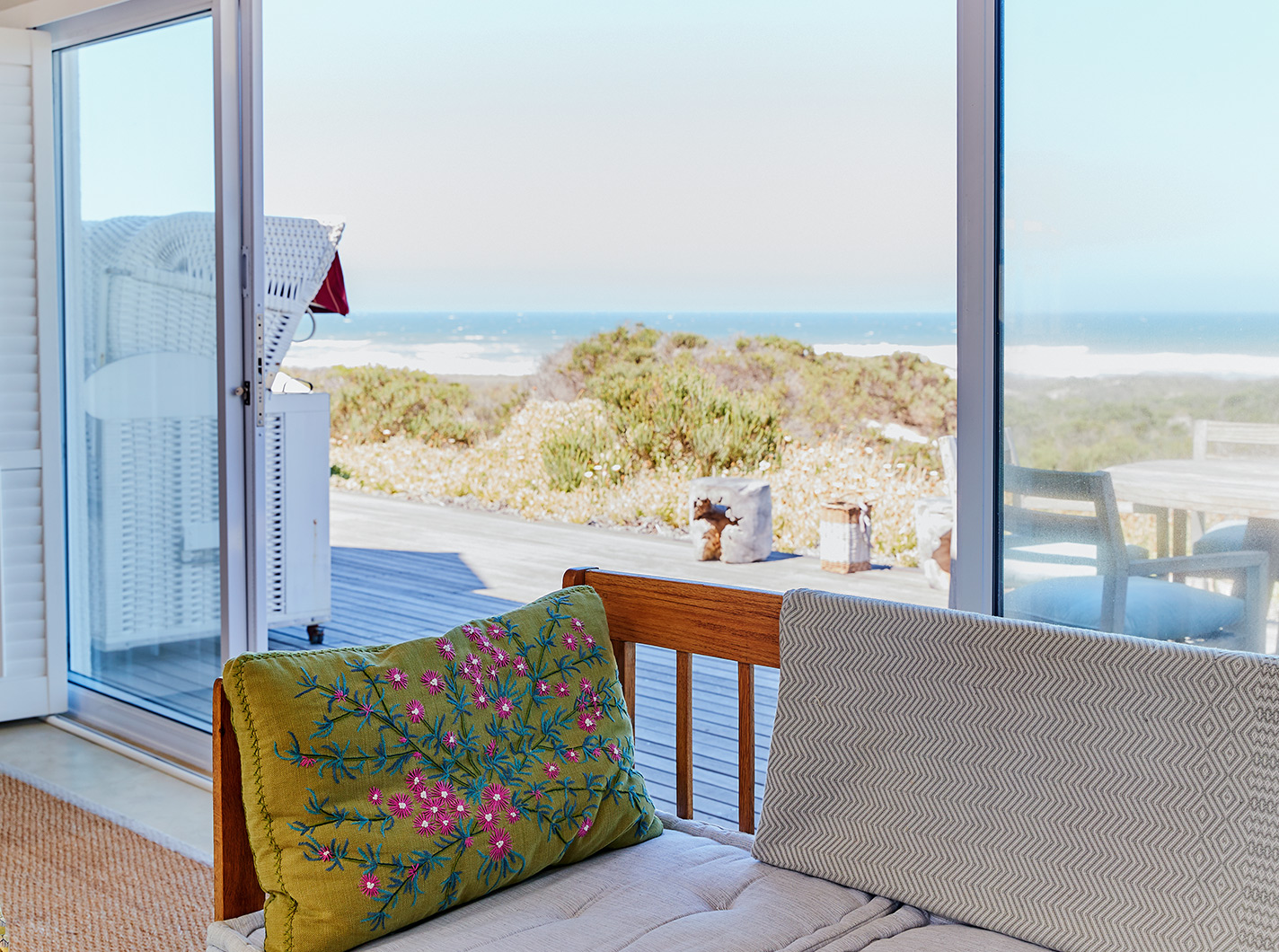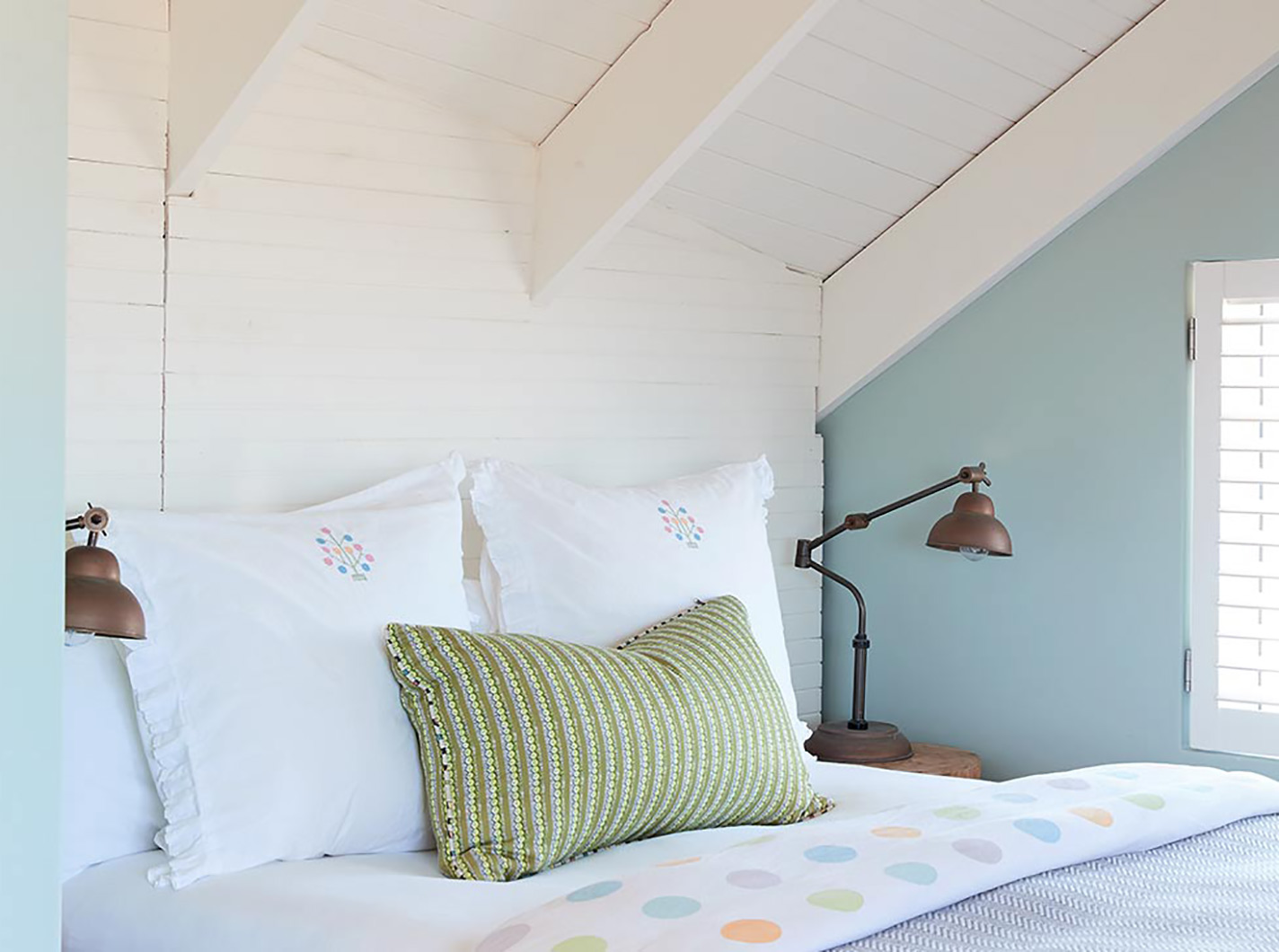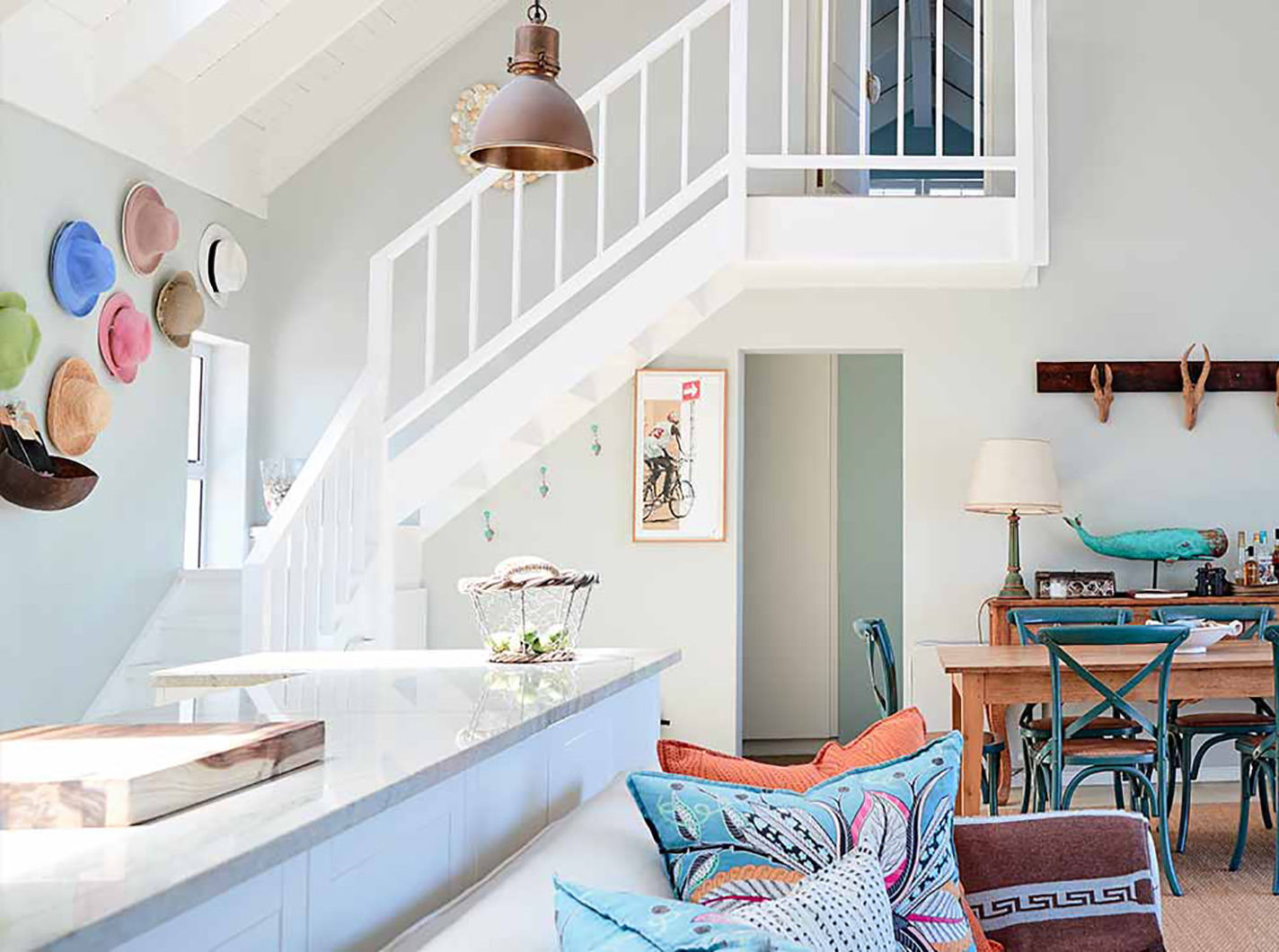 Dominique and Charles also own a private beach house, which they rent out mainly to regulars and friends. The highlight of this small Beach Cottage: It is located directly at the waterfront, about one hour's drive north-west of Cape Town (i.e. towards the Blauwbergstrand beach, where you have this perfect view of Table Mountain). Perfect for 4 persons.
Price
The beach house is 350 Euro per night.
location
Booking & contacts
The Trevoyan Guesthouse
12 Gilmour Hill Road
Tamboerskloof
Cape Town, 8001
South Africa