The "Alpenlofts" (alpine loft houses) of Bad Gastein are – just like the pretty places Haus Hirt and Miramonte – an Evelyn and Ike Ikrath project. There are now six chalets standing on the hillside and the fact, that the Ikrath family itself lives in one of the nice buildings, shows: these chalets must be cosy! 
Nevertheless, let's look straight at the facts:
The alpine lofts came into existence in the summer of 2014 on the southern face of the mountain hillside above the Haus Hirt Hotel. A total of six chalets were built, each one with two floors. The well thought through construction form allows the lofts to be divided into two, without the different parties getting in each other's way. The best part is normally the one on the first floor with a perfect view of the valley.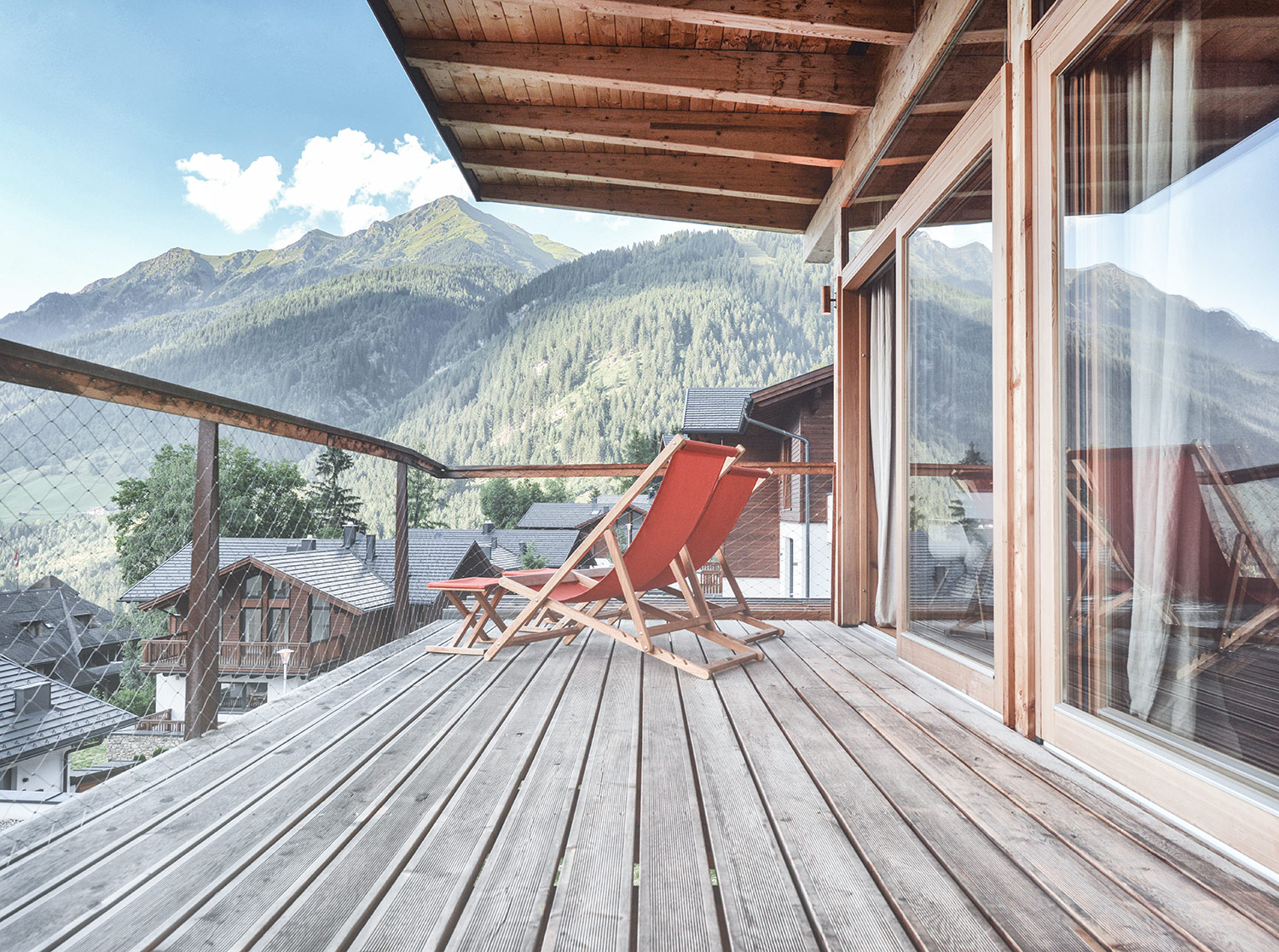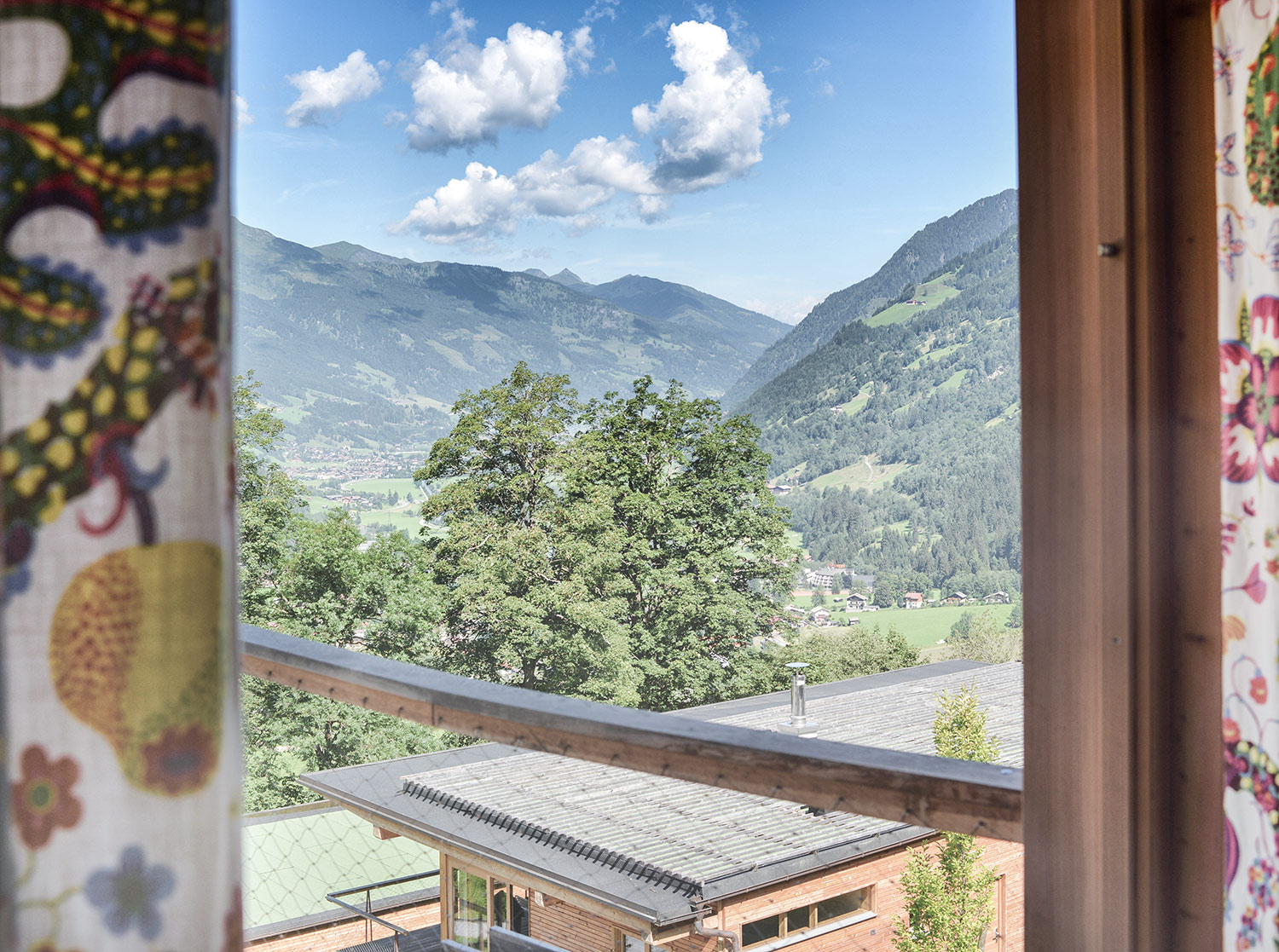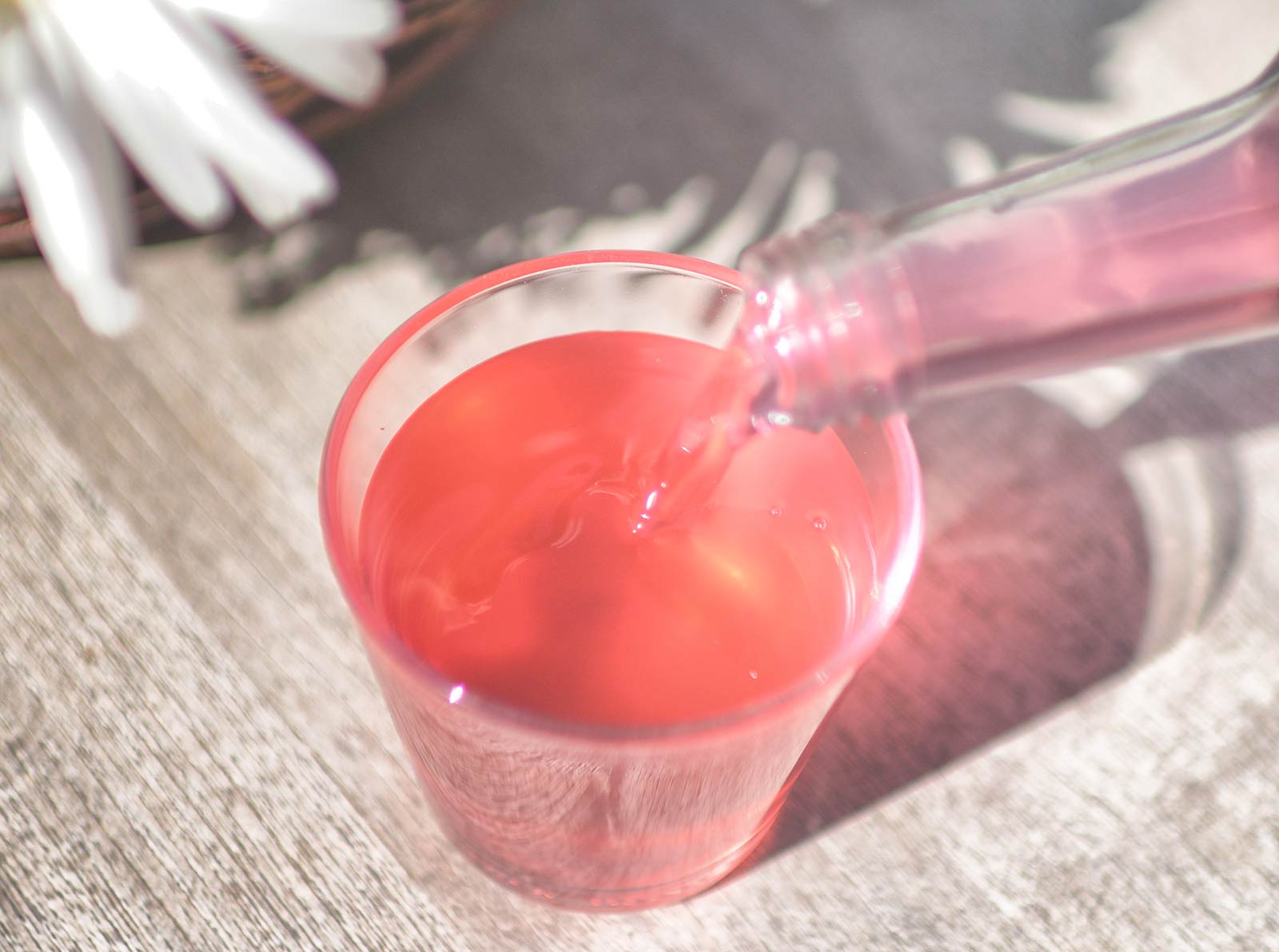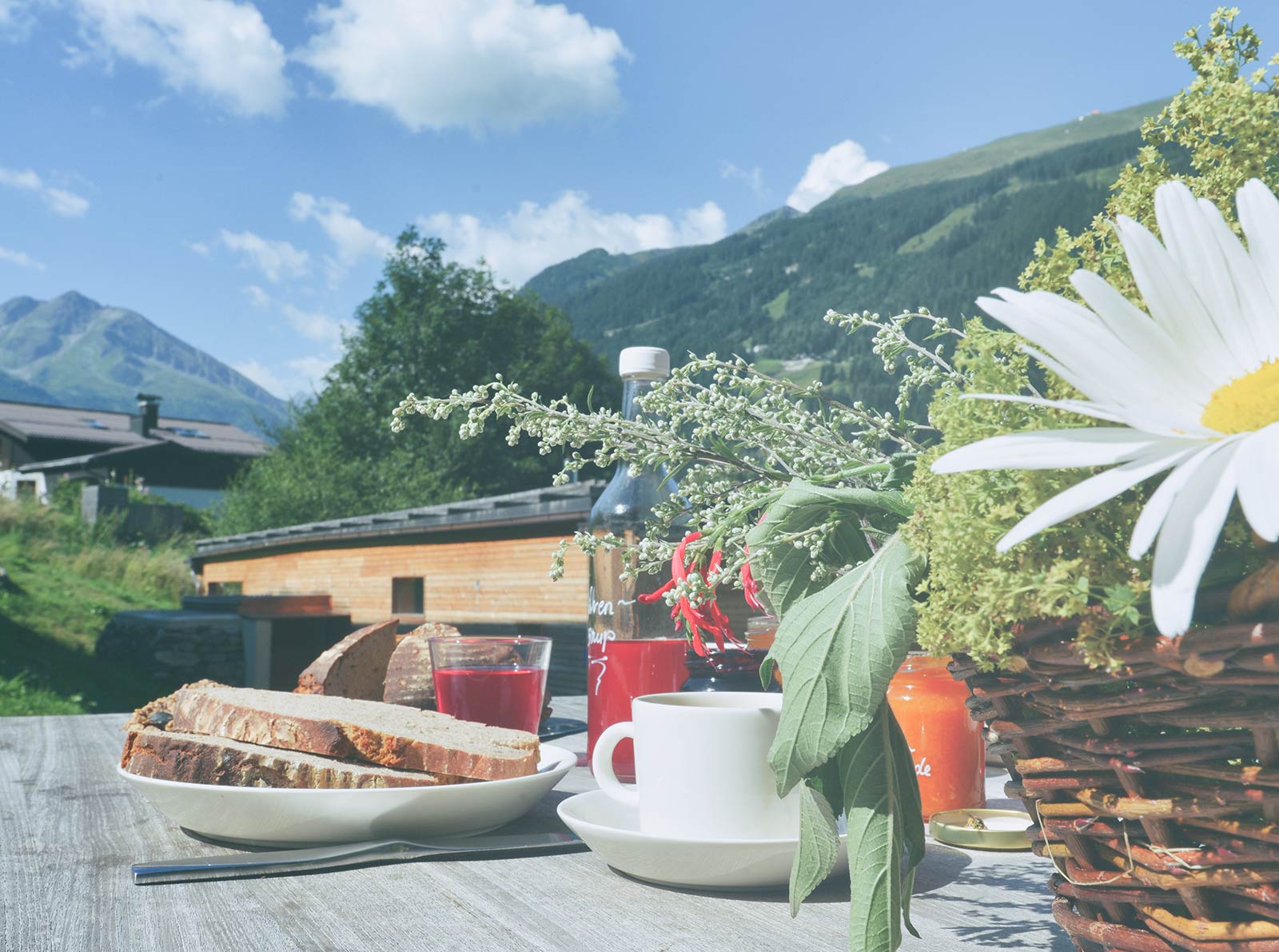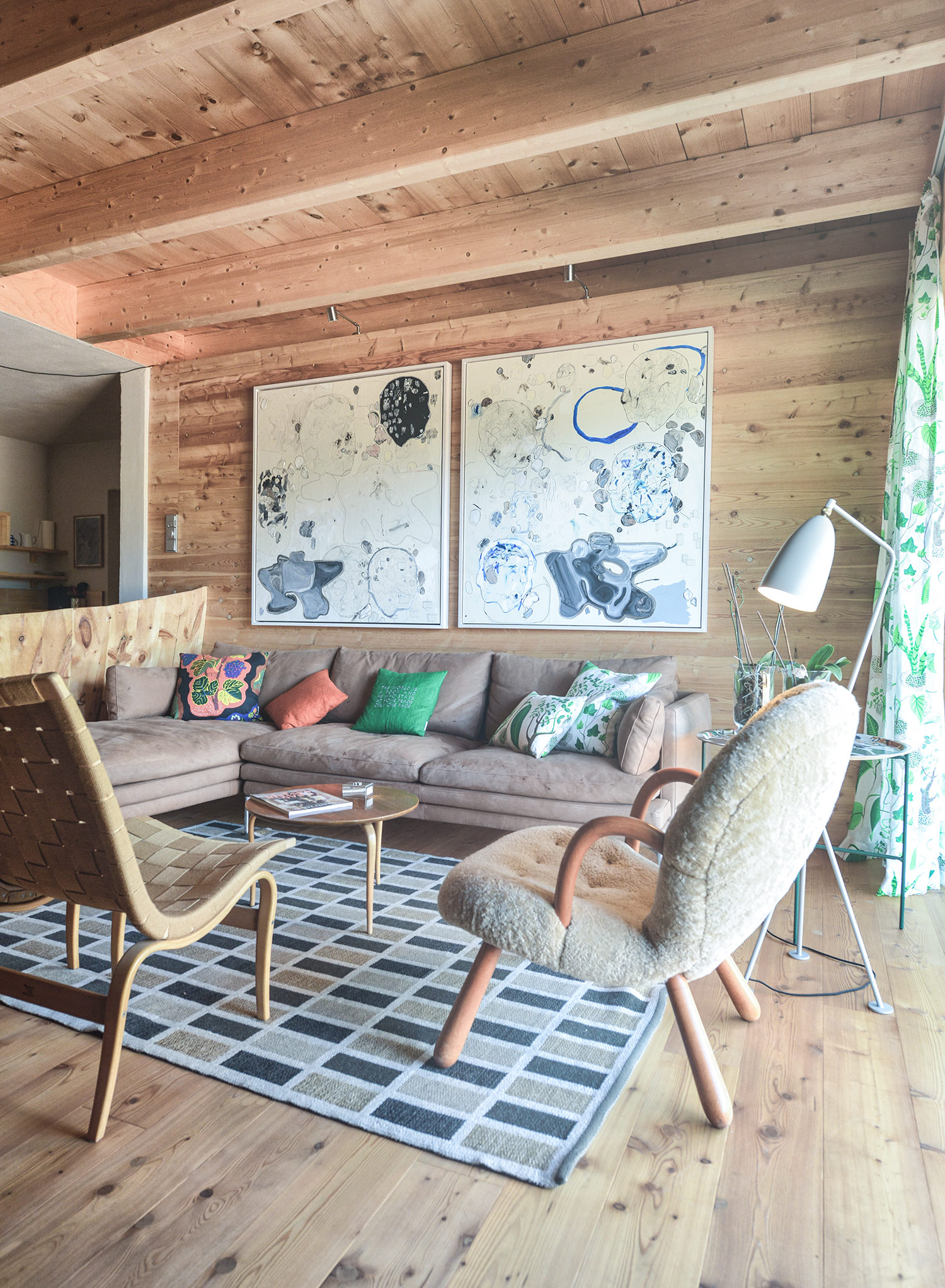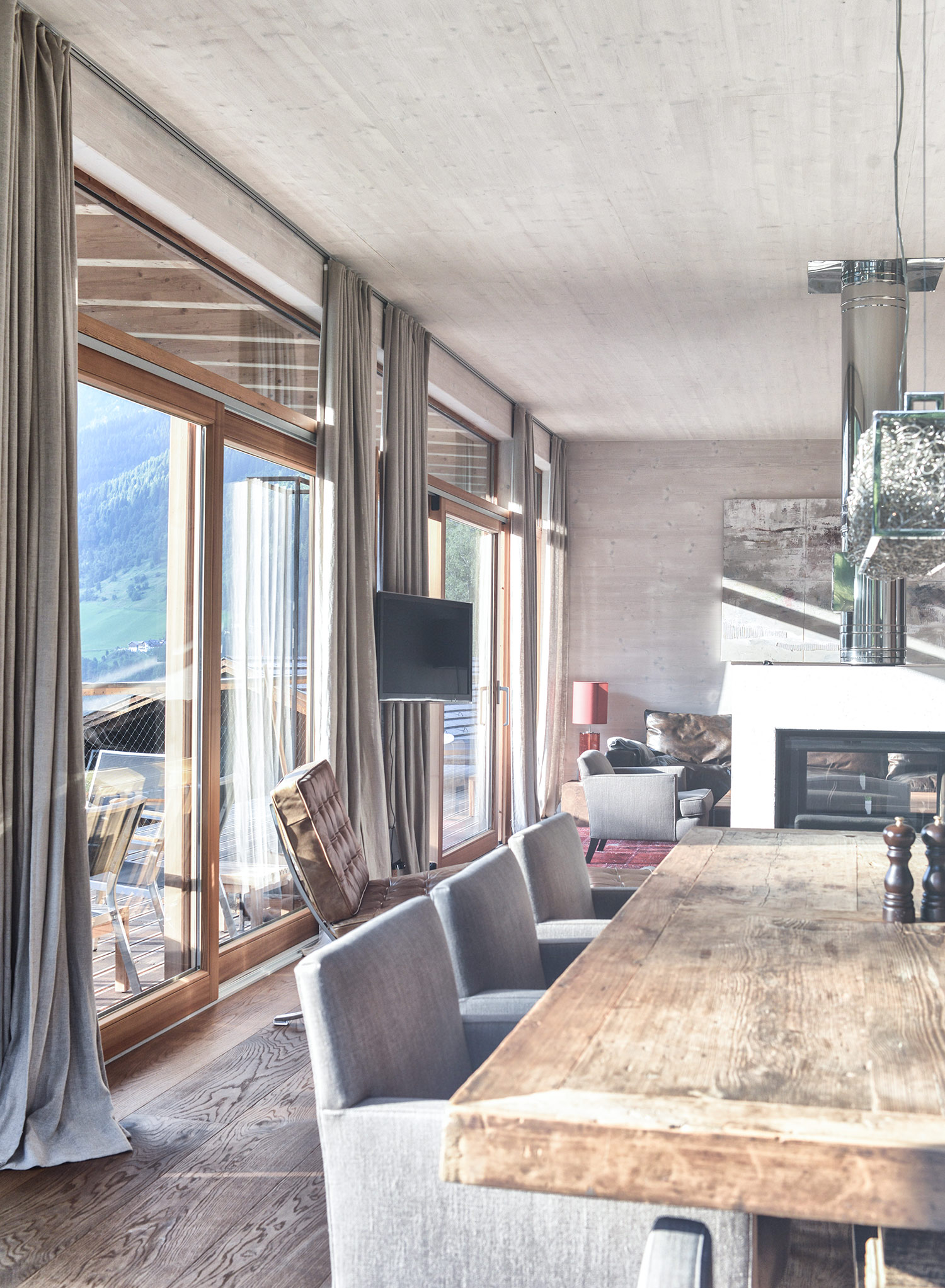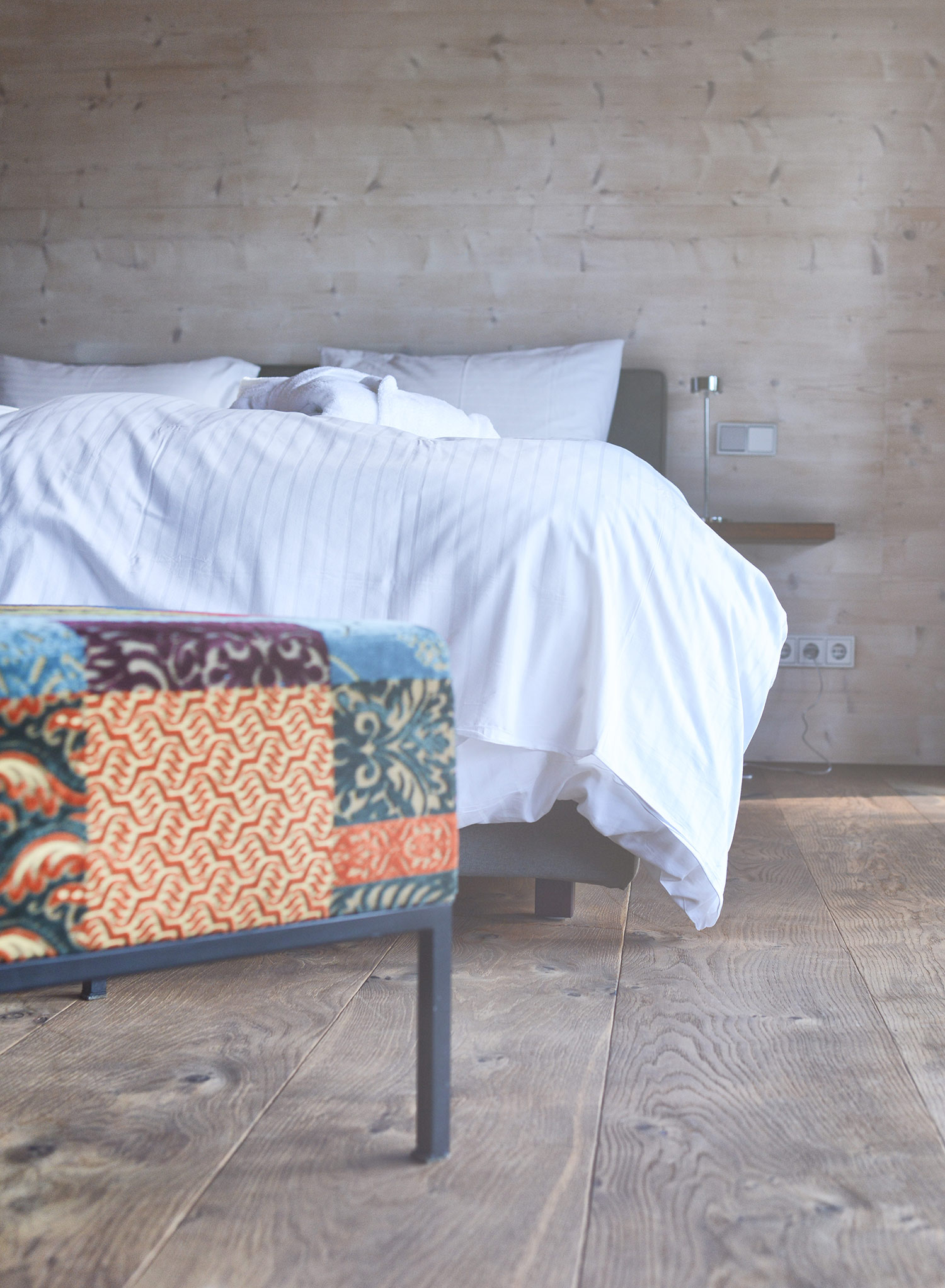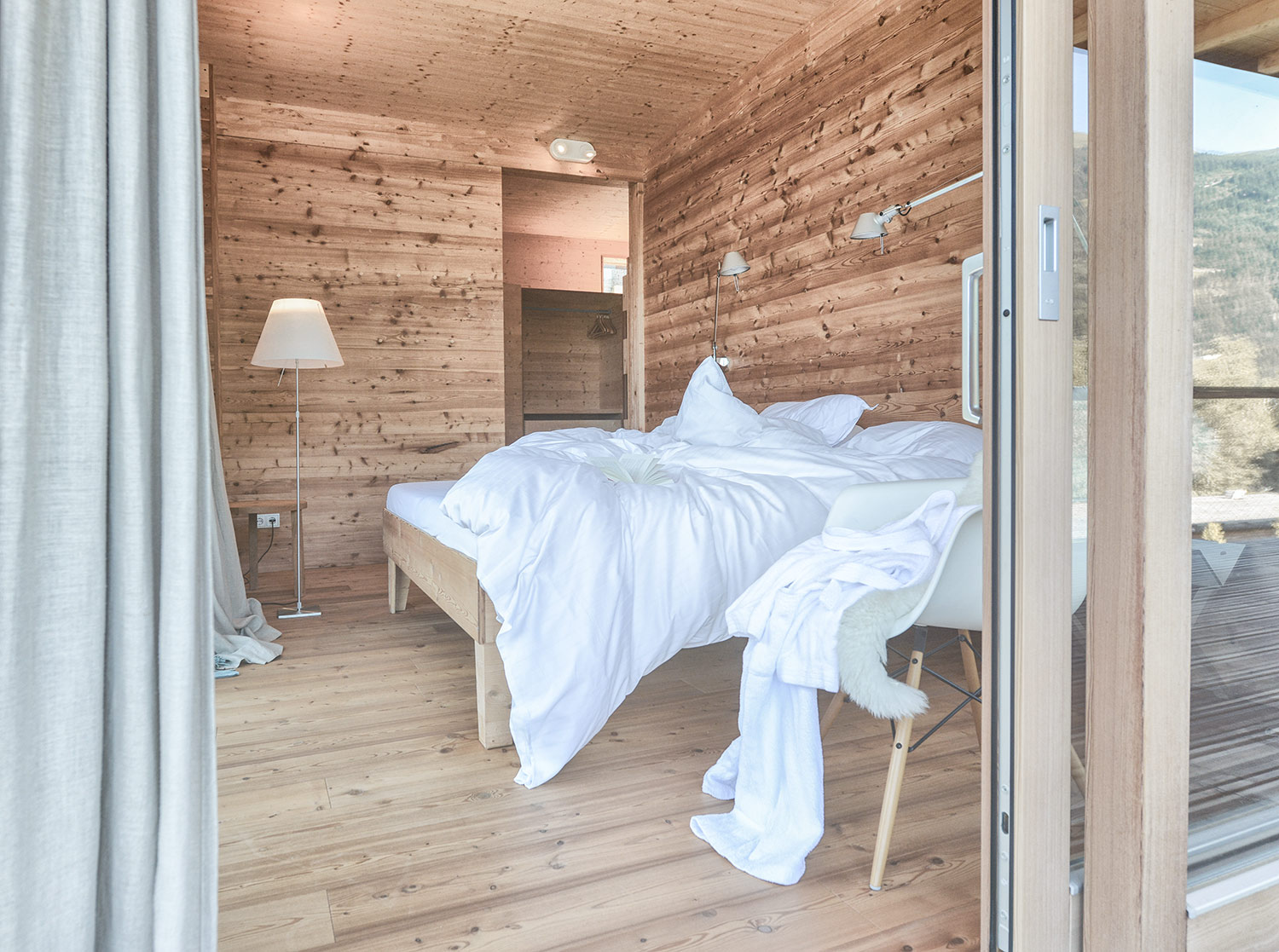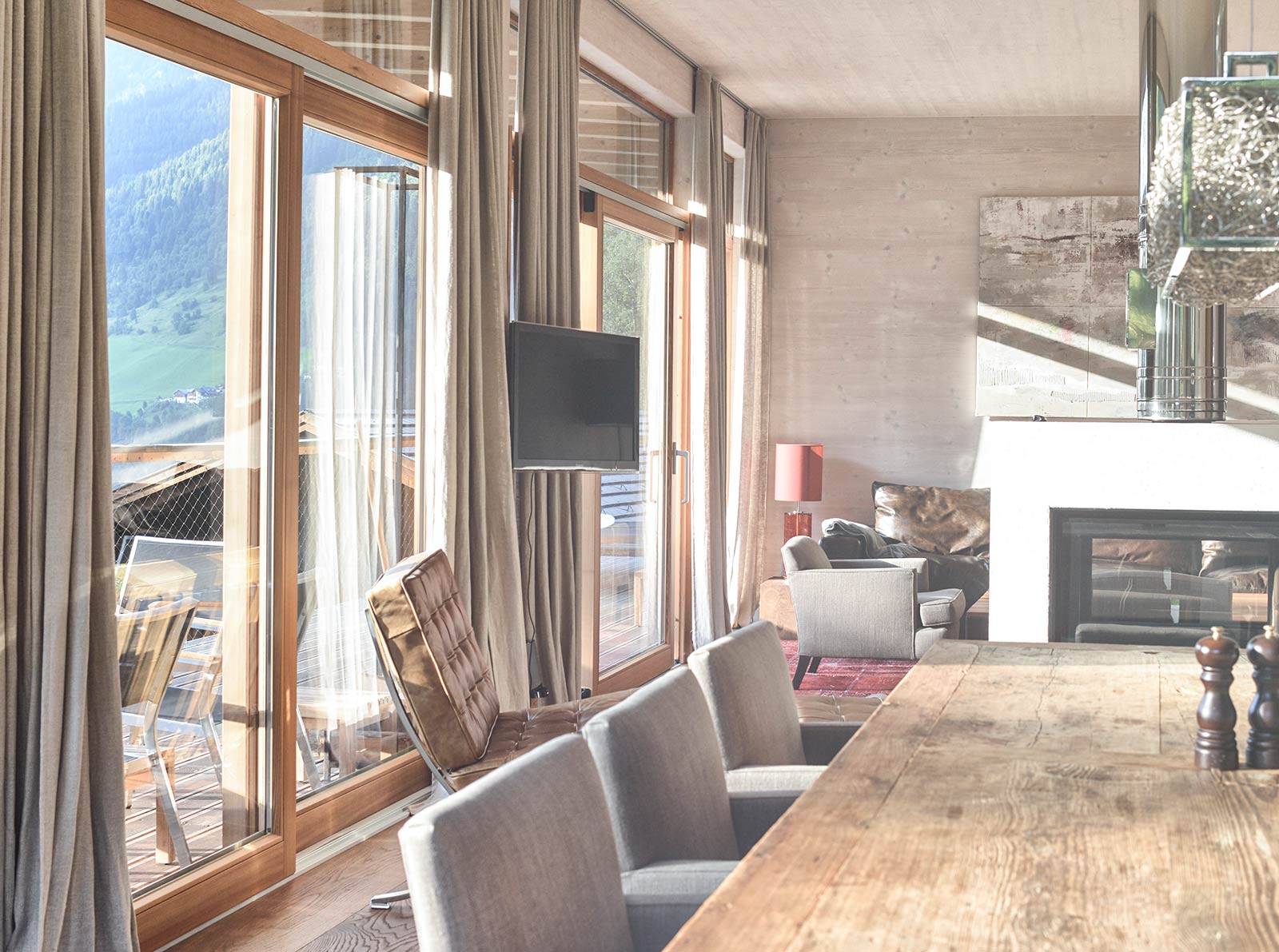 alpenlofts-bad-gastein4@2
alpenlofts-bad-gastein3@2
alpenlofts-bad-gastein5@2
And we must admit: We have rarely felt so comfortable in such a short time (we were allowed to test the Tessa loft, which is the highest on the hillside). On the one hand this is because of the exposed location, and on the other due to the timber construction. After the first few steps you find yourself walking barefoot through the loft's corridors, wishing that your stay here could go on longer than planned.
Because each separate building was sold to different private people, these individual owners were allowed to choose their own personal art works and designs. This leads to the fact that the interior decoration of each loft is completely different to the other. Therefore each taste is provided for – after viewing all the chalets, we still liked the modest and unagitated loft Tessa best of all.
Ideal for
Families, individualists, creative people, architects and lovers of beautiful buildings, who want to spend a relaxing and inspiring time in the mountains. Bad Gastein is worth a visit whether it is summer or winter!
Features
All the chalets have a minimum of two bedrooms available, a modern kitchen with appliances from Miele and tableware by the classic Finnish designer Iittala. The generous living areas are made up of chairs by Ray and Charles Eames, there are lamps by Josef Frank and television by Loewe, therefore only the best is good enough.
Price
Small price example: The first floor of the "Tessa" loft with two bedrooms (for four people), is available from 340.- euros per night (high season 460.- euros per night).
Booking and contact
Alpenlofts
Toscaniniweg 7-12
A -5640 Bad Gastein
Austria
Reservations also at
Tel.:+43 6434 2797-0