In the year 2008 Artist Residence founder Justin Salisbury created his first accommodation here, with its colourful furniture, vintage pictures and bathrooms and somewhat more modern organized culinary concept. The secret of all the Artist Residences lies in the fact that they have completely turned around the old-world view of guesthouses and accommodations, and make the stay more attractive with simple, but beautiful things.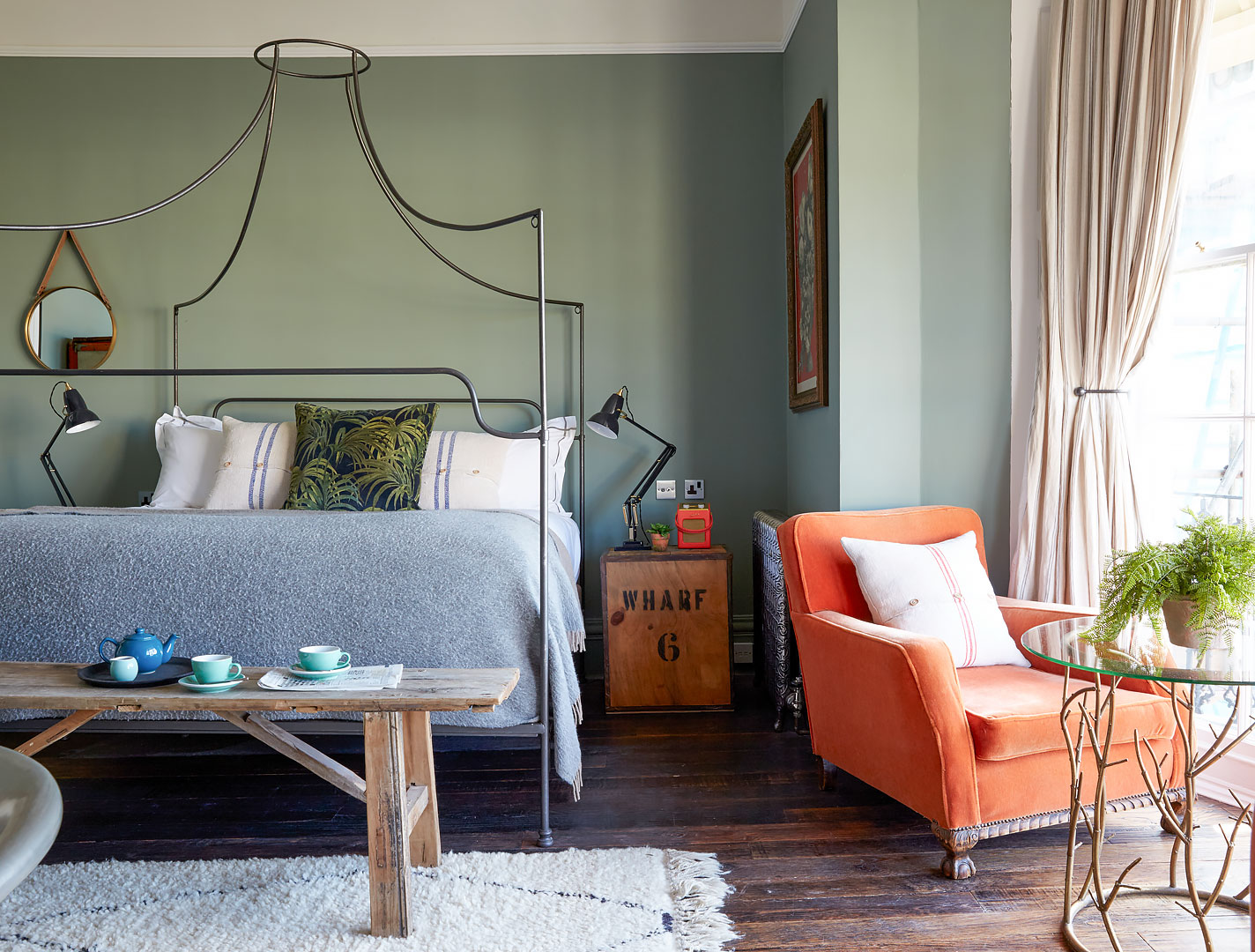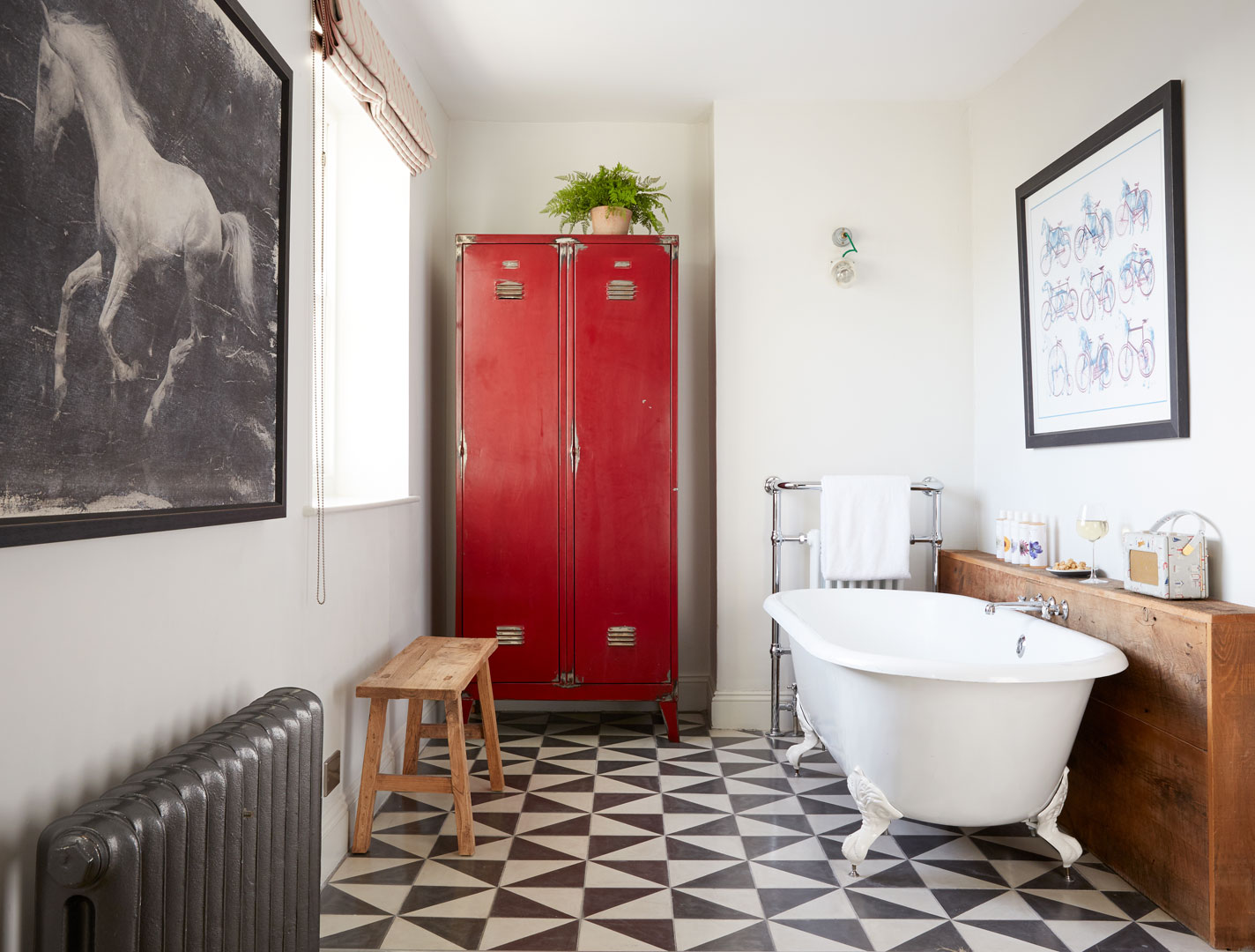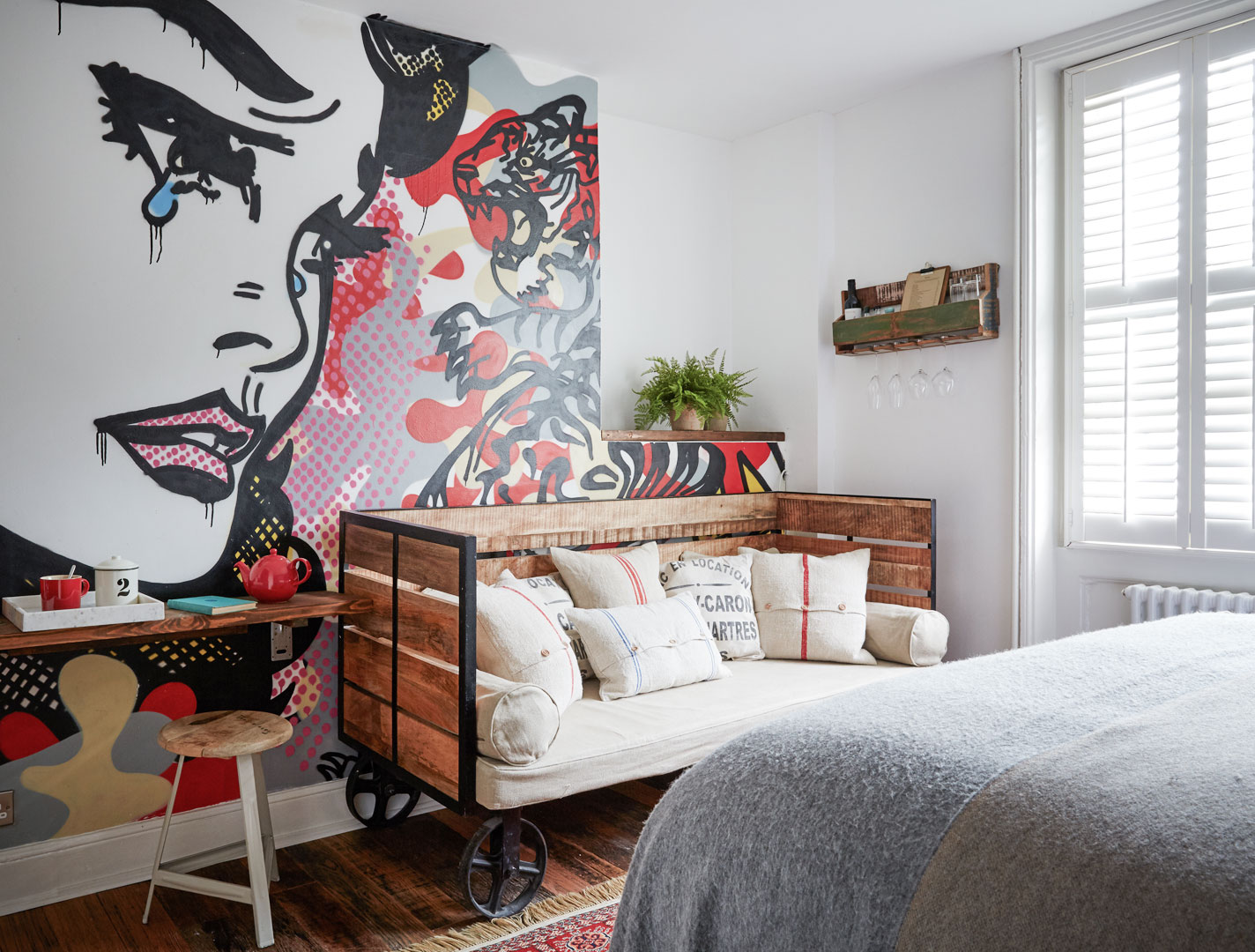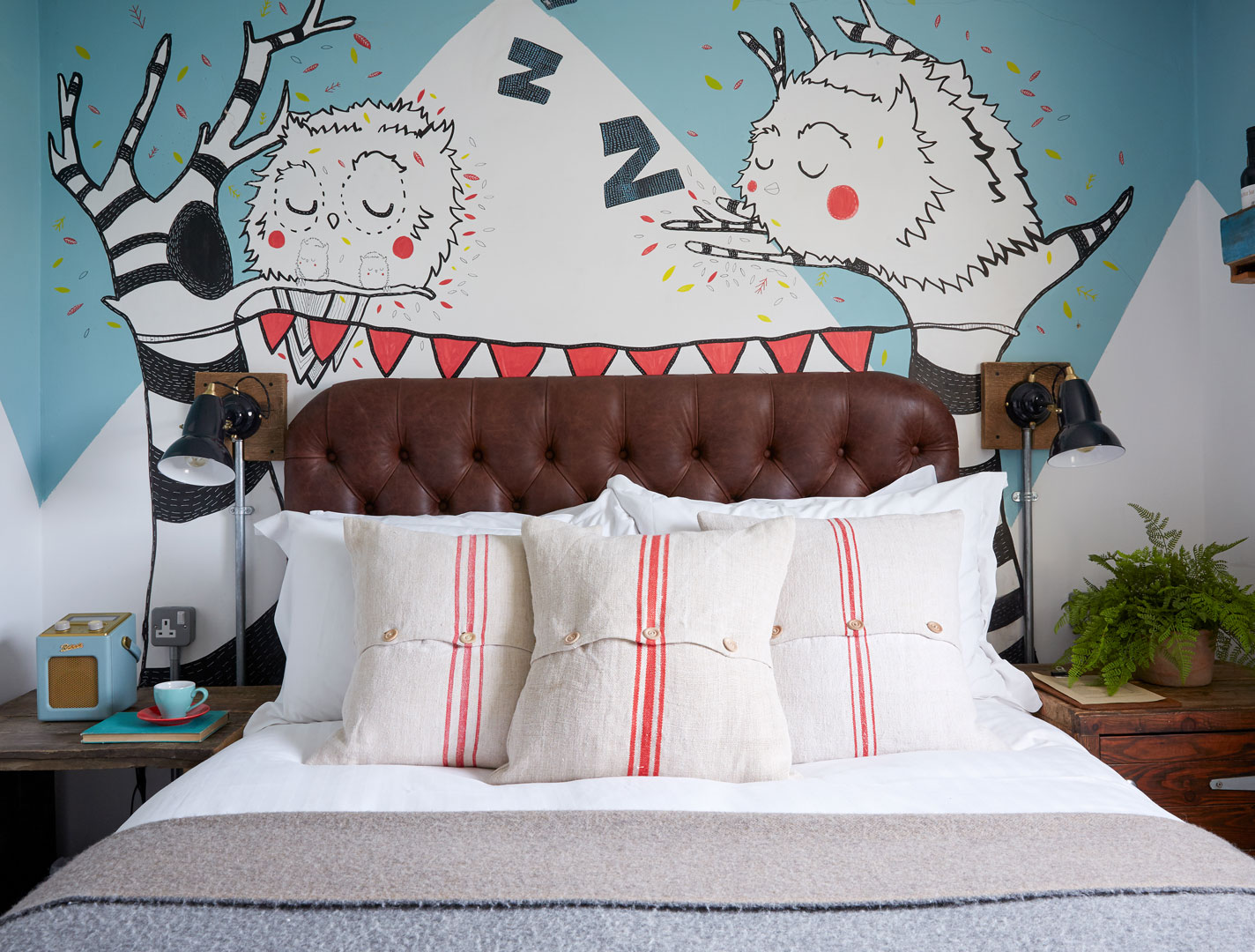 The idea behind the first Artist Residence happened by accident when trying to find a solution to an emergency: In 2008 founder Justin Salisbury took over the guesthouse when his mother was taken ill and– out of cost concerns – had the rooms decorated with the help of artists, who were given free food and board in exchange. Besides that, they were given free reign to use their creative imagination whilst creating the interior decoration. In the end, the boss himself turned the whole place into a complete work of art, and after a short while, the hotel became a flagship for the town itself. 
The Rooms
There are a total of 25 rooms in this two Victorian buildings and as in all Artist Residences, the design plays a major role – beautiful wooden floors, Roberts radios with Bluetooth-connection to your mobile phone, free-standing bath tubs and loads of art on the walls. A few of the rooms have been recently renovated once more.
The Cuisine
The in-house restaurant, The Set, is an inventive take on the set menu, championing seasonal British produce, whilst The Set Bar is a casual alternative with a tapas menu served alongside craft beers and cocktails, and The Fix is a cocktail bar which makes use of the seasonal produce of the Set kitchen. 
Ideal for
The perfect long time planned, vintage-style Brighton-South-England-holiday!
Prices
Double room from xx euros.
Booking & Contact
Artist Residence Brighton
34 Regency Square
Brighton BN1 2GG
United Kingdom / GB