A little bit more geography again, because London is huge (extremely huge): this little quirky hotel lies quite near Victoria Station, in the city's south. It's only a few minutes to the Thames river and even Buckingham Palace is sort of around the corner. Only be aware that the hip region of East London (Hackney, Shoreditch, Bethnal Green) is elsewhere – but still only 20 minutes away via the Underground.
The Philosophy
The brains behind the Artist Residence Hotels (in the meantime there are four and all four are official Pretty Hotel members) are Justin & Charlotte Salisbury. Even as a young university graduate, Justin Salisbury began to renovate his family's Bed&Breakfast located on the coast in Brighton. Then, with the help of local artists, he turned it into a small sanctuary – all of it with a relatively small budget, but lots of creativity. He then expanded and – together with his wife Charlotte – they are currently the proud owners and hosts of four Artist Residences in Brighton, London, Oxfordshire und Cornwall.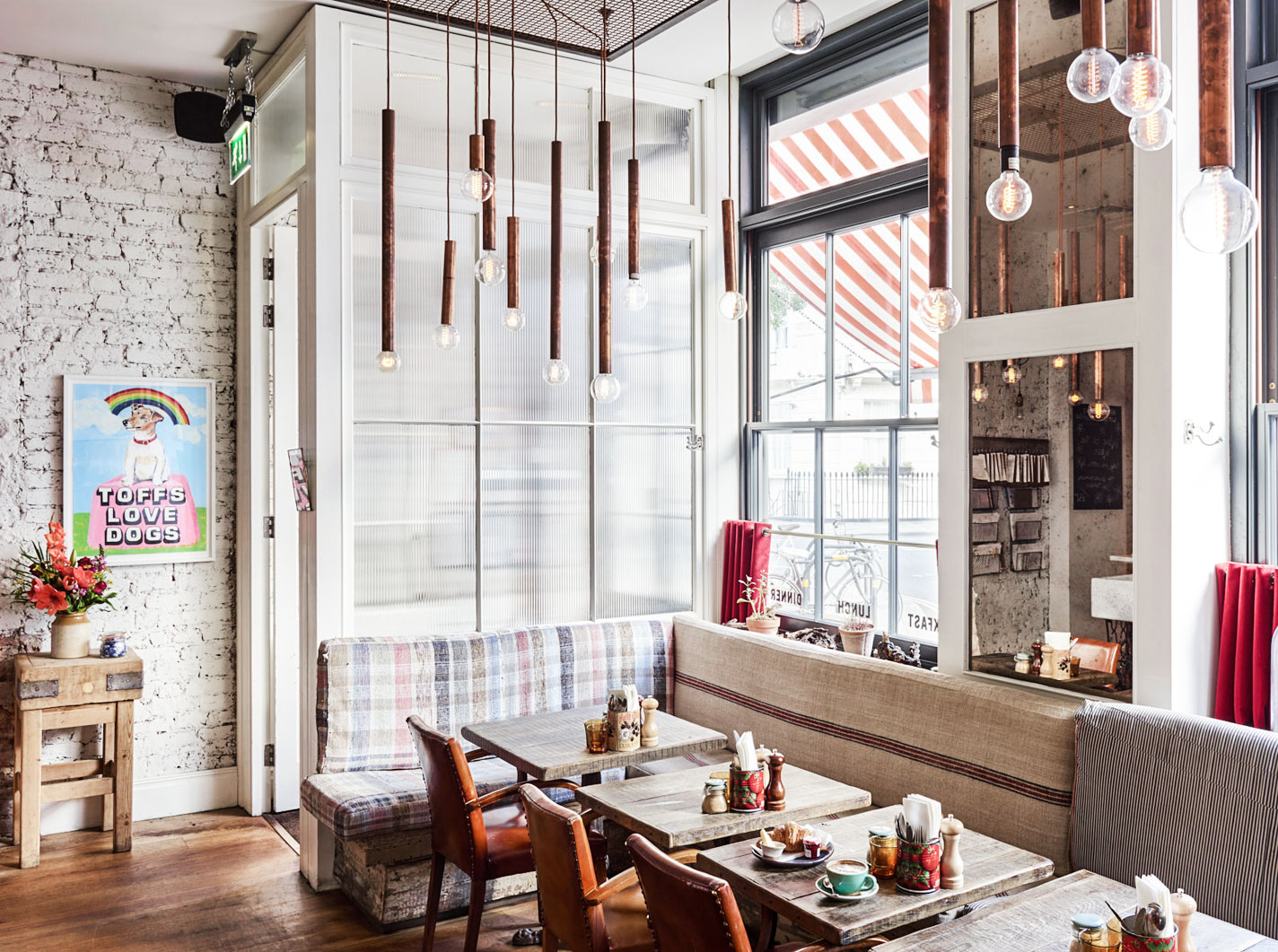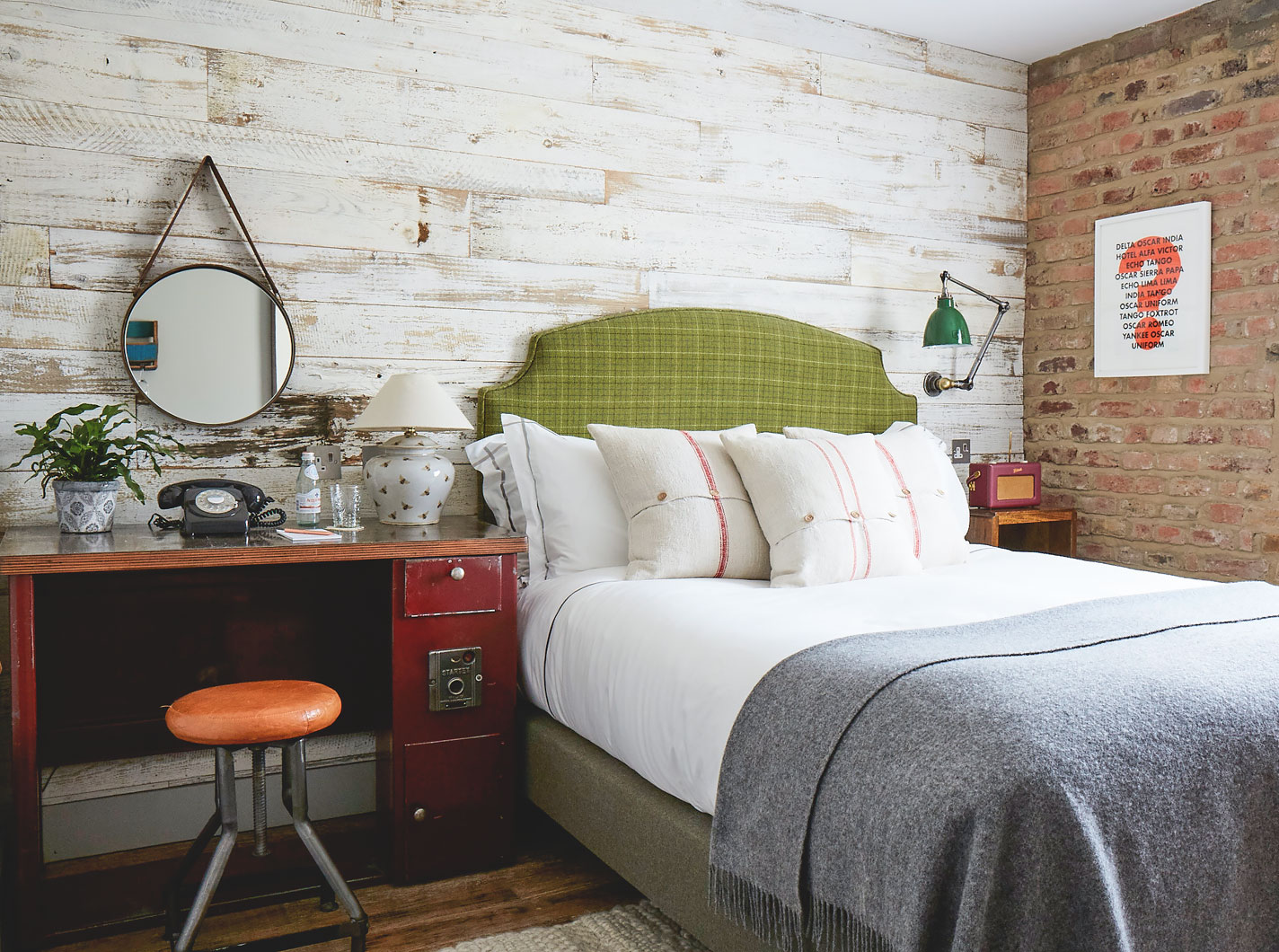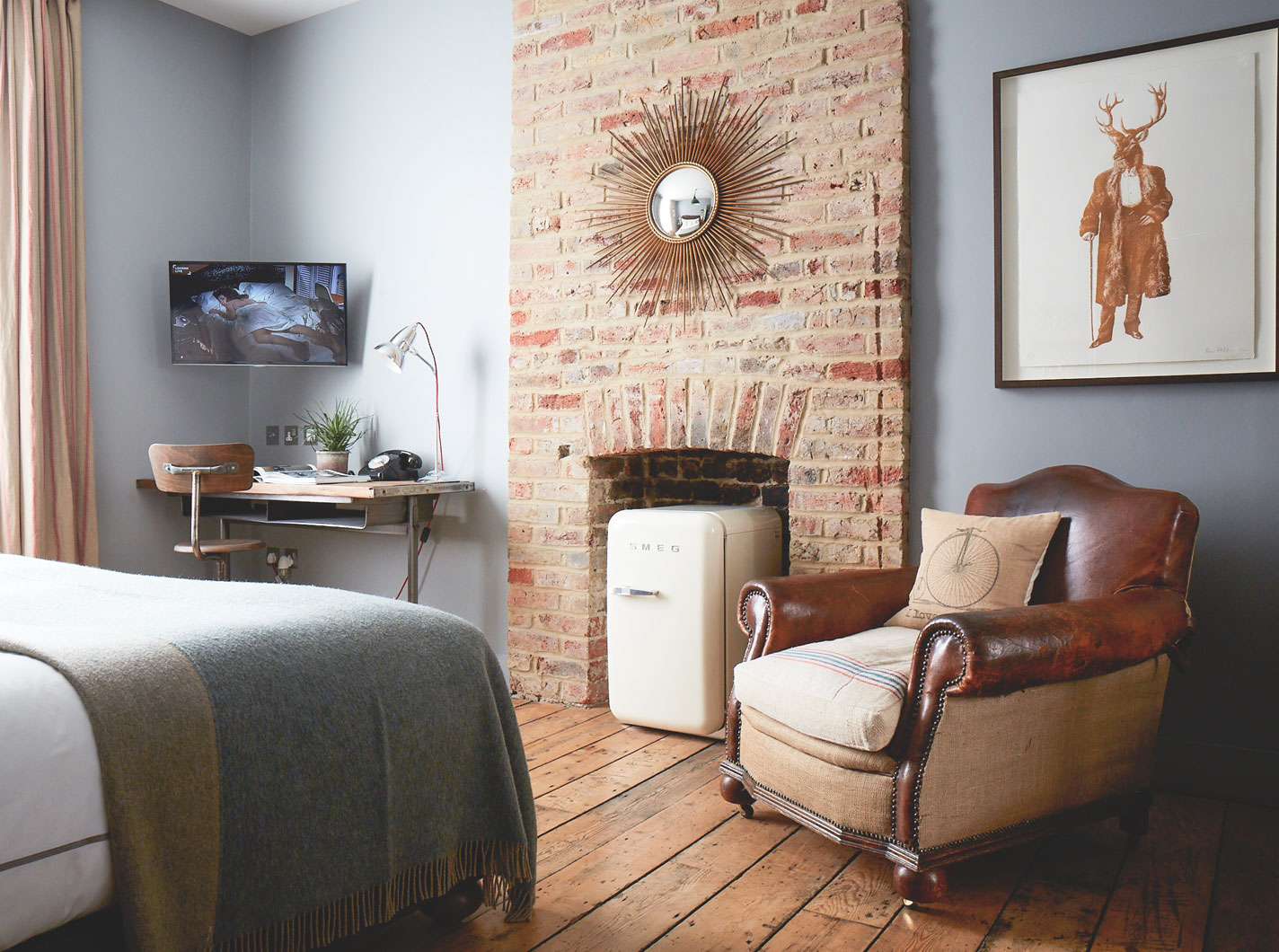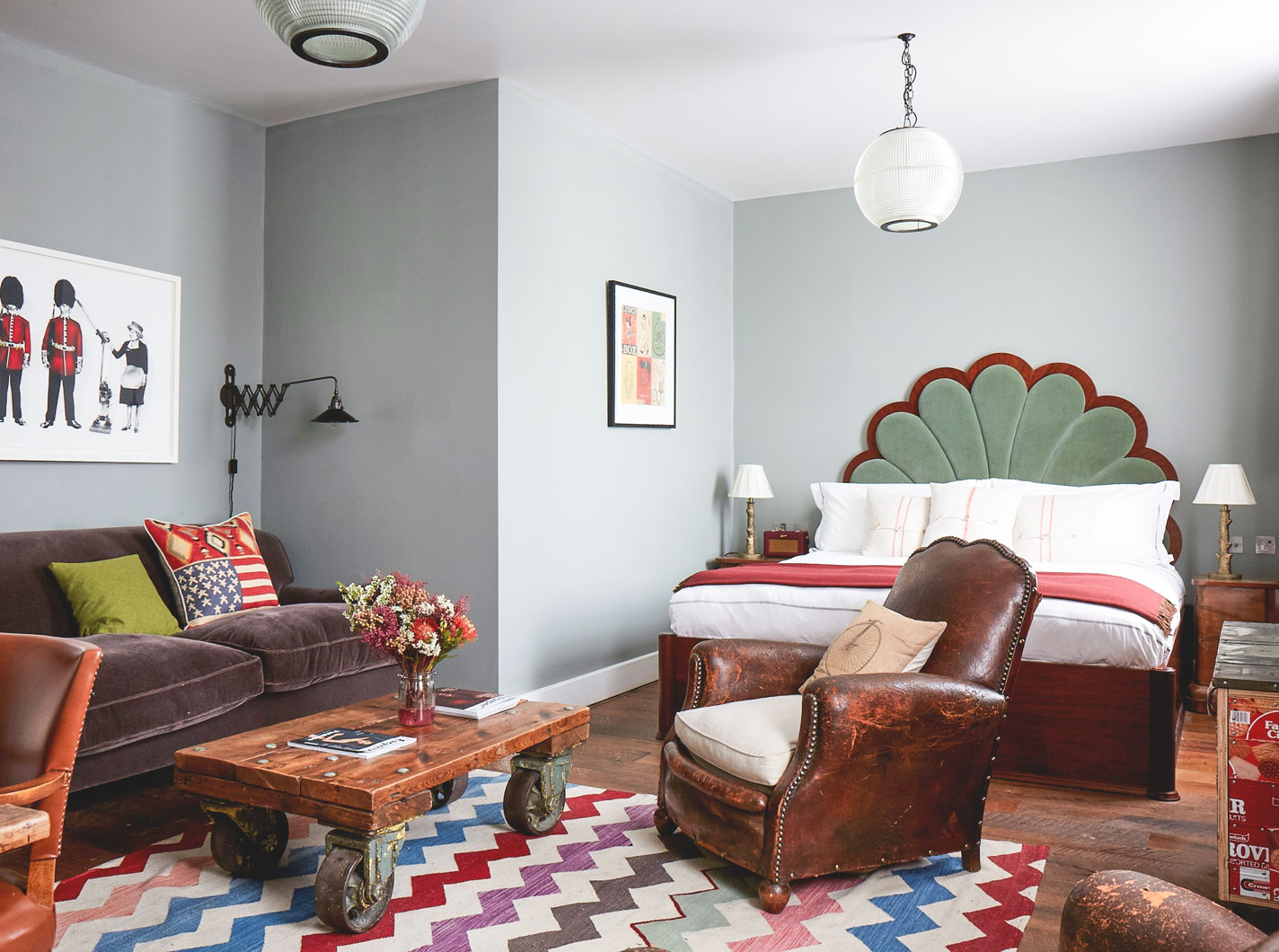 The Restaurant
The centre-piece of the hotel in London is the restaurant, it`s called "The Cambridge Street Kitchen" and during the day and evenings it is highly frequented by 20 to 45 year old external guests. There is modern, organic fusion food, which is healthy and hip and can be enjoyed sitting between creative walls, chairs and benches. On top, there's even a cool bar in the cellar in which you can discover unknown cocktail compositions such as "Peking Duck Whiskey!!!!
The Rooms
There is only a total of ten rooms in this boutique hotel and they are all reachable via the typically English-Victorian, creaking townhouse stairs and hallways. The style of the rooms is really something else: small "Smeg" fridges, beds made by famous brand "Anthropologie", wood paneled walls, Victorian bathroom fittings and lots of beautiful art everywhere. The positive detail behind all this: It`s unbelievably cosy. 
Ideal for
The young and young at heart visitors to London, who want to stay a bit more to the south and maybe even want to take advantage of an in-house restaurant during the day, or at night. Breakfast is also served in the restaurant and everything that the hungry traveller desires is available.
Prices
Doubles from 160 Euros per night.
Booking & Contacts
Artist Residence
52 Cambridge Street
Pimlico, London SW1V 4QQ
Great Britain
www.artistresidence.co.uk
london@artistresidence.co.uk