Let's begin with the most important things about this large project: you very quickly feel at home in this super-resort with its more than 100 rooms and 41 chalets, which when viewed from above, look like a small village. This is especially due to the fact that it was planned as an alpine holiday domicile from the beginning and that the architecture was kept modest, but very warm.
But let's move on to the highlights. 
The Tower Suites
All the big rooms have a perfect view into the East Tyrolean mountain world at the Großglockner, which at 3,798 meters is still the highest mountain in Austria. The white giant's peak can only be seen from the mountain itself and that is our second highlight: those who are staying at the Gradonna receive a voucher for the mountain railway when checking in. This allows them to use the railway for free. This is because the gondolas (which are located directly below the resort) belong to the imperium of the hotel owners (the Schultz-Group from Zillertal).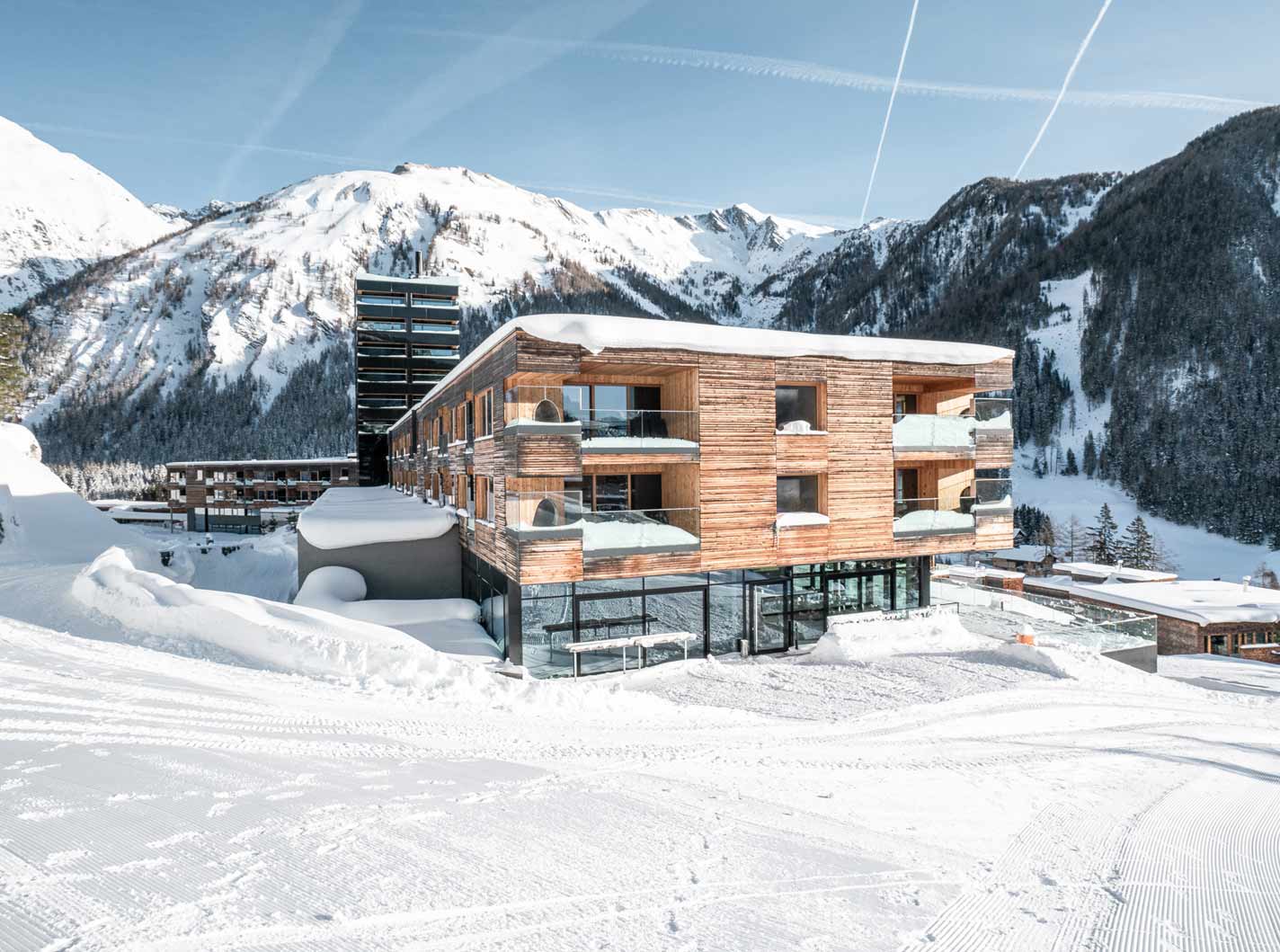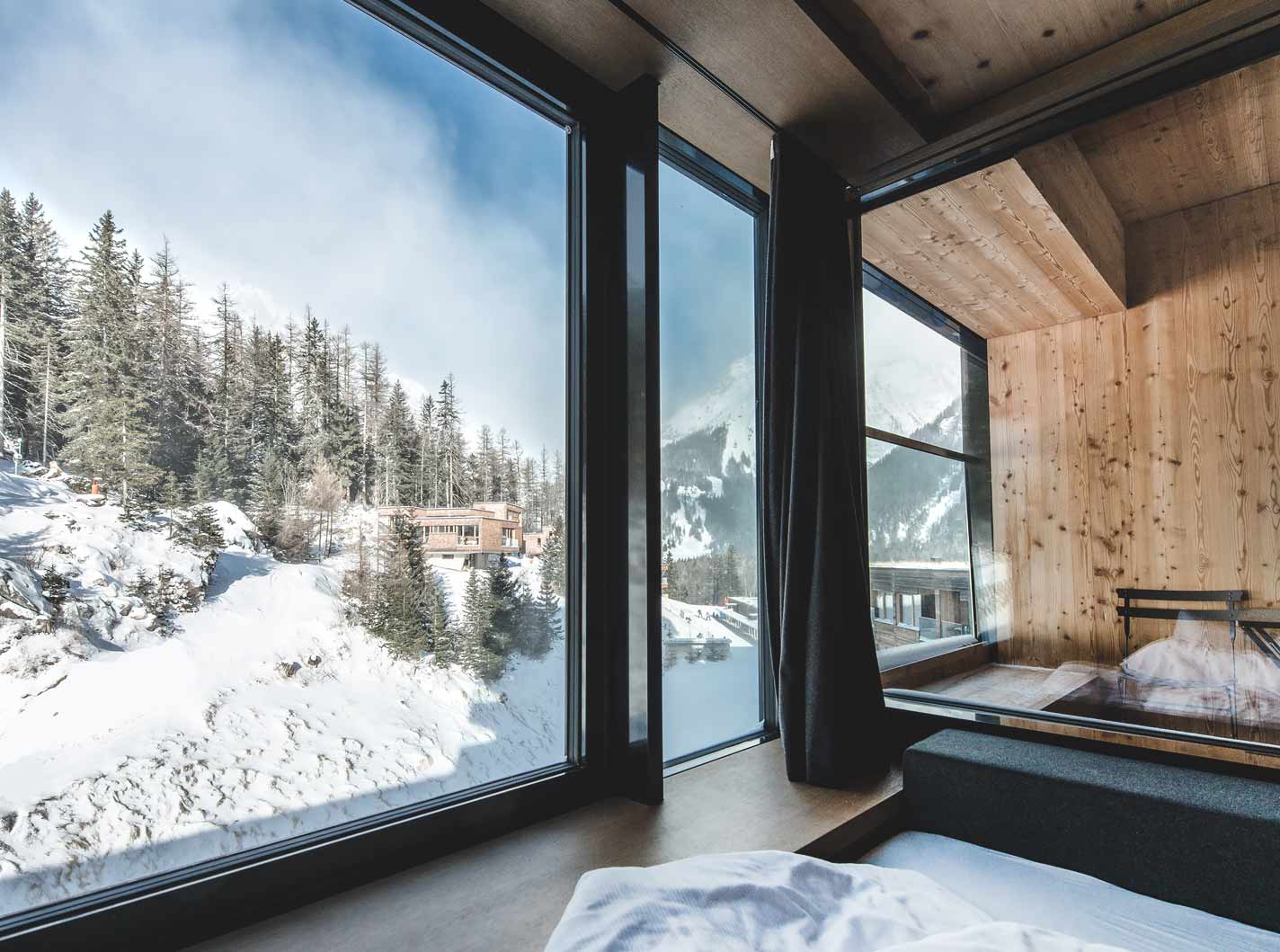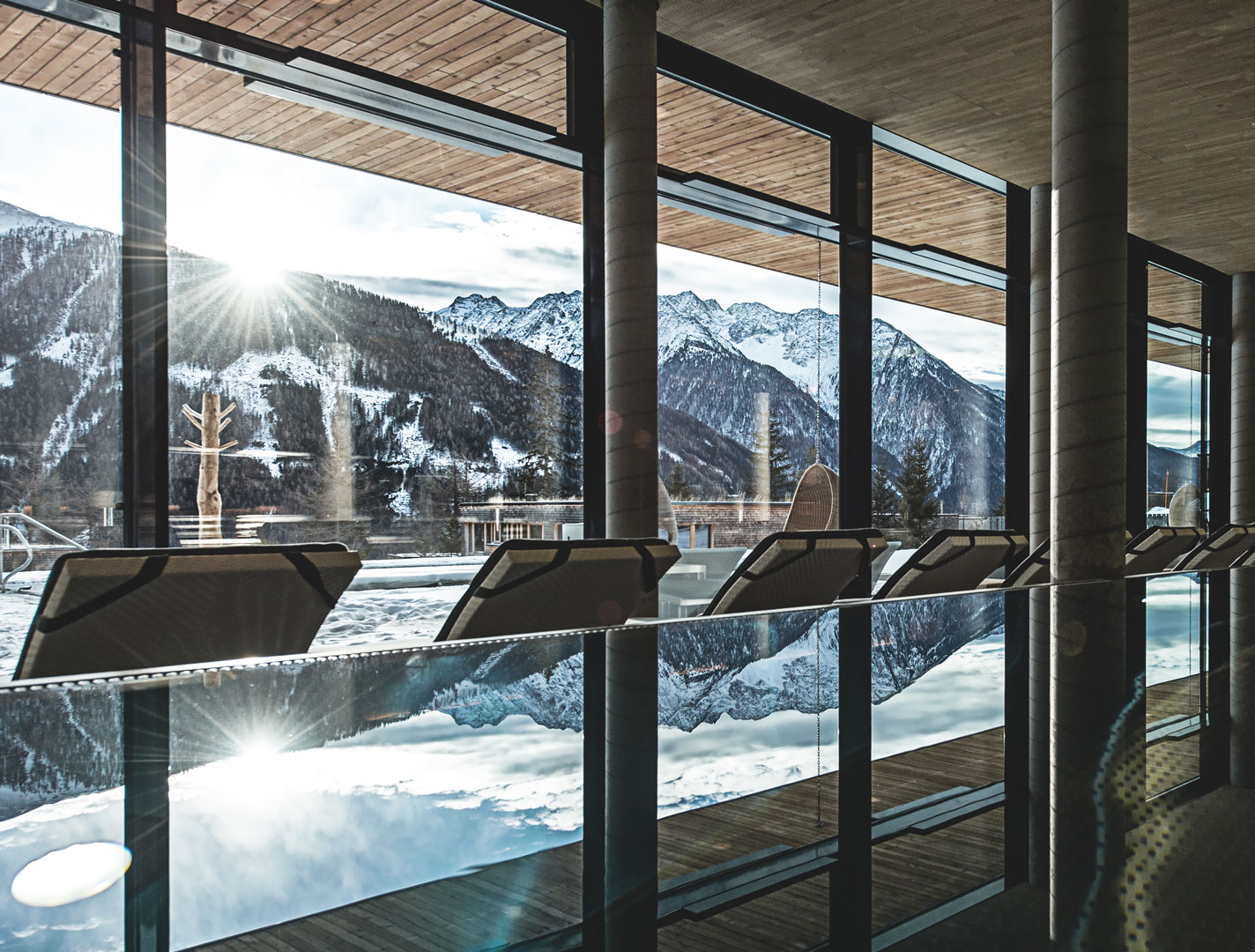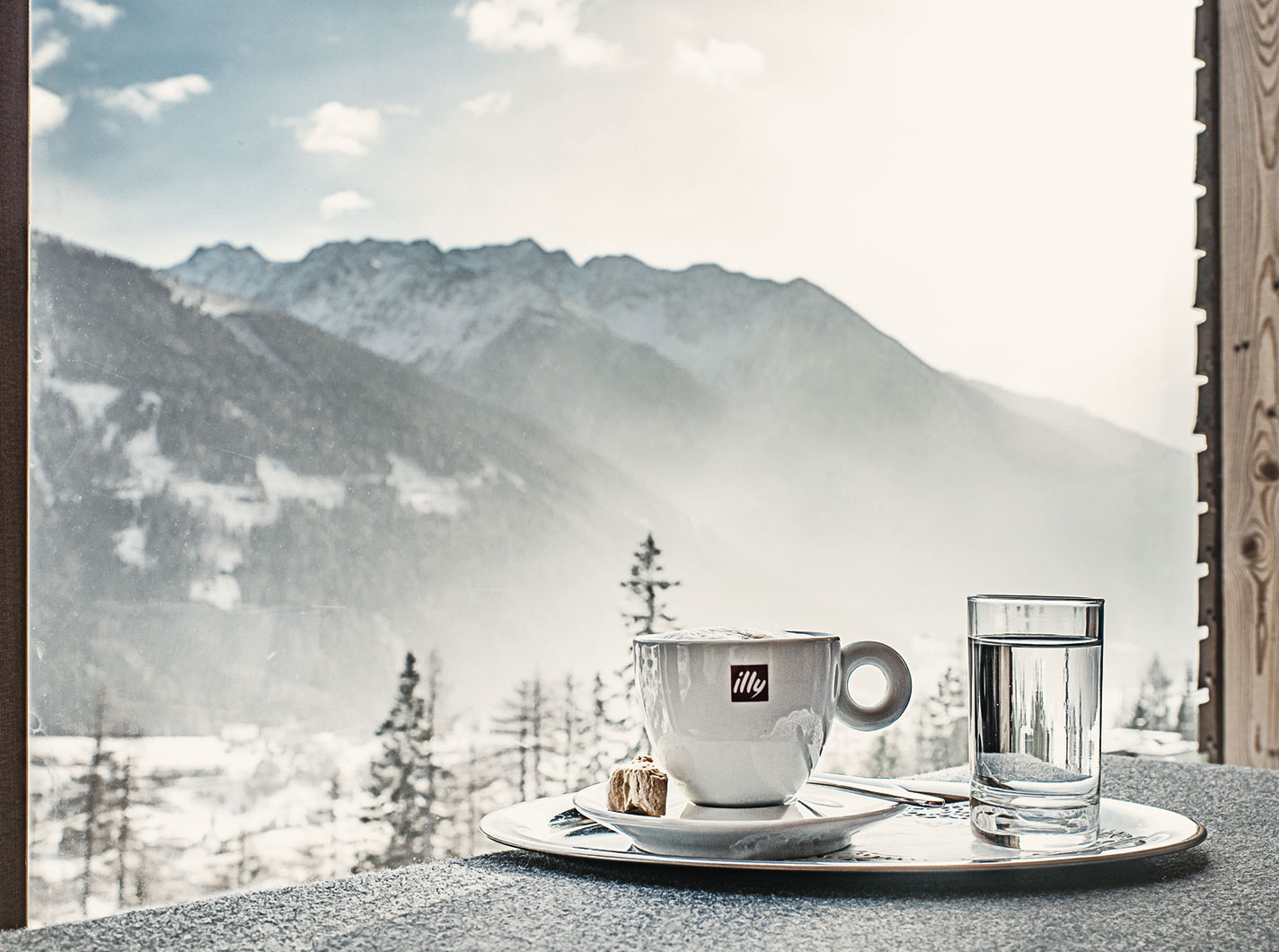 The Kids Club
The Gradonna is a real family hotel. They don't only have their own childcare service from nine in the morning until nine in the evening (with up to four carers), but also an excursion program for kids  and even their own kiddies area in the restaurant, with its own food and dessert buffet (and even smarties as a topping for the ice creams). In addition there is a children's pool, that even three year olds can stand up in and a slide.
The Spa
The wellness area is in its own wing in Gradonna and you soon realize that this is exactly what holidaymakers are looking for nowadays. There are various saunas, steam baths, relaxation rooms, a large indoor pool, a smaller heated outdoor pool and a landscaped lake area, covered with sun beds and grass areas for relaxing, all with a view to the mountains. However it receives the morning sun rather than the evening sun, because the resort is located on a north-facing slope.
The Food
Breakfast and dinner are served in the large restaurant area. Those who book half board receive, apart from the enormous breakfast buffet, a midday snack from 2pm and a 4 course meal in the evening, which we tested and found extremely good for such a large establishment.
Ideal for
Sporty families with kids, who in summer – as well as in winter want to take advantage of staying directly at an outdoor mountain climbing- and ski-region. For those who prefer socializing among themselves, renting a chalet is the ideal solution. Small disadvantage: the saunas are further away from the chalets.
Prices
Double rooms from 106 euros per person, Tower suites from about 155 euros per person.
Contact
Gradonna Mountain Resort & Chalets
Burg 24
Kals am Großglockner
Osttirol / Austria
Booking Enquiries
info@gradonna.at
Tel. +43 4876 82 000