Forsthofgut, Leogang / Austrian Alps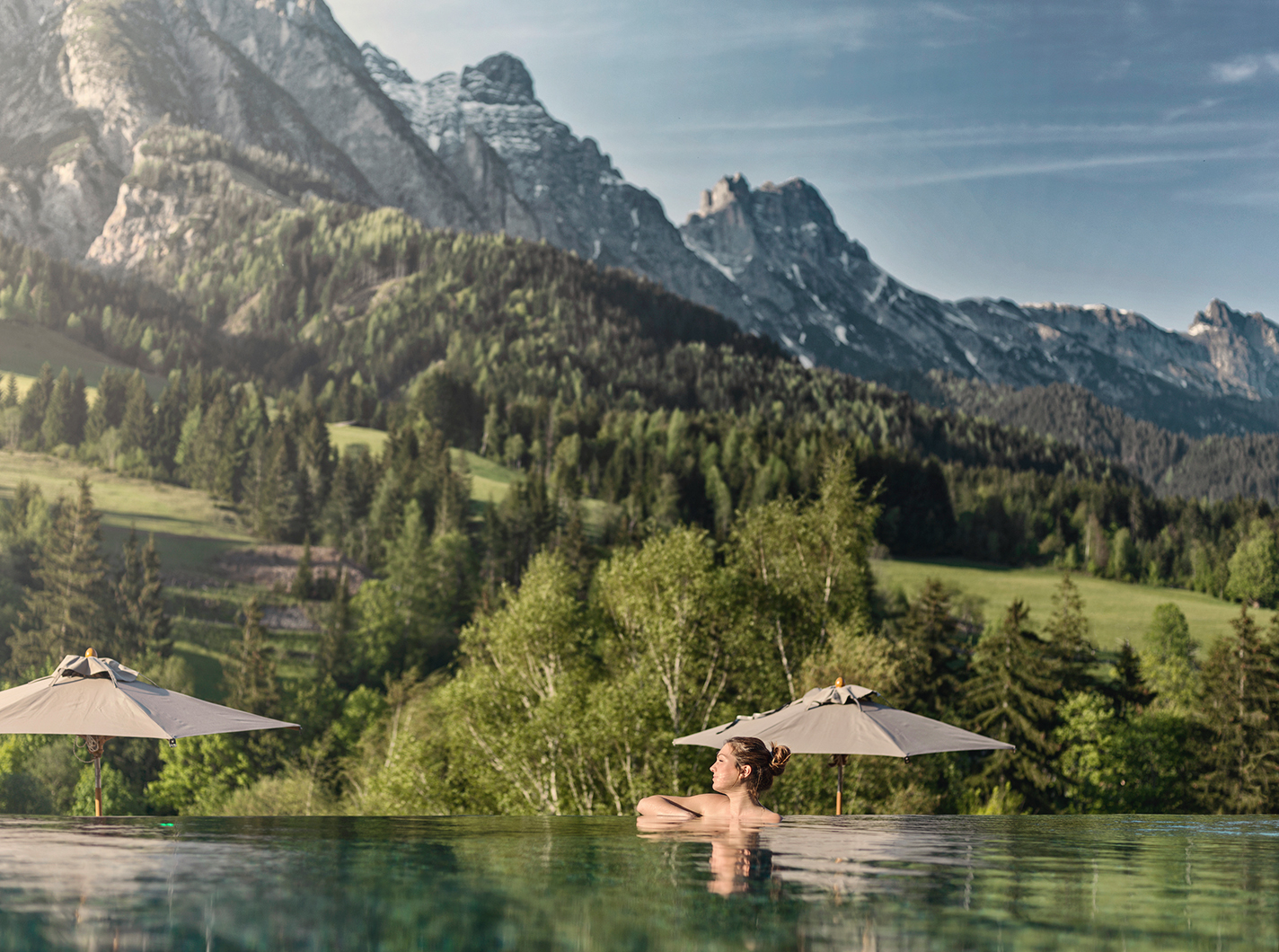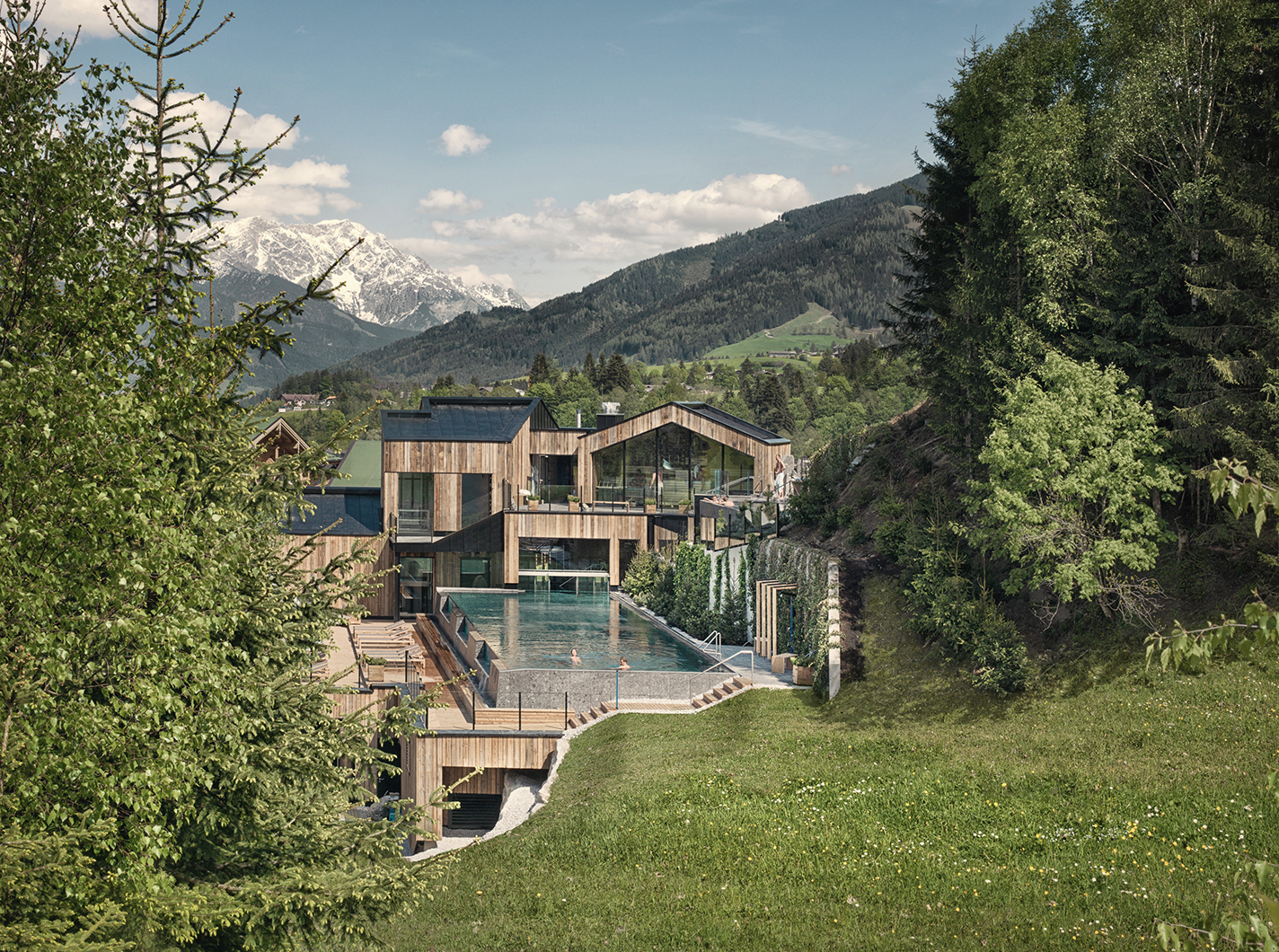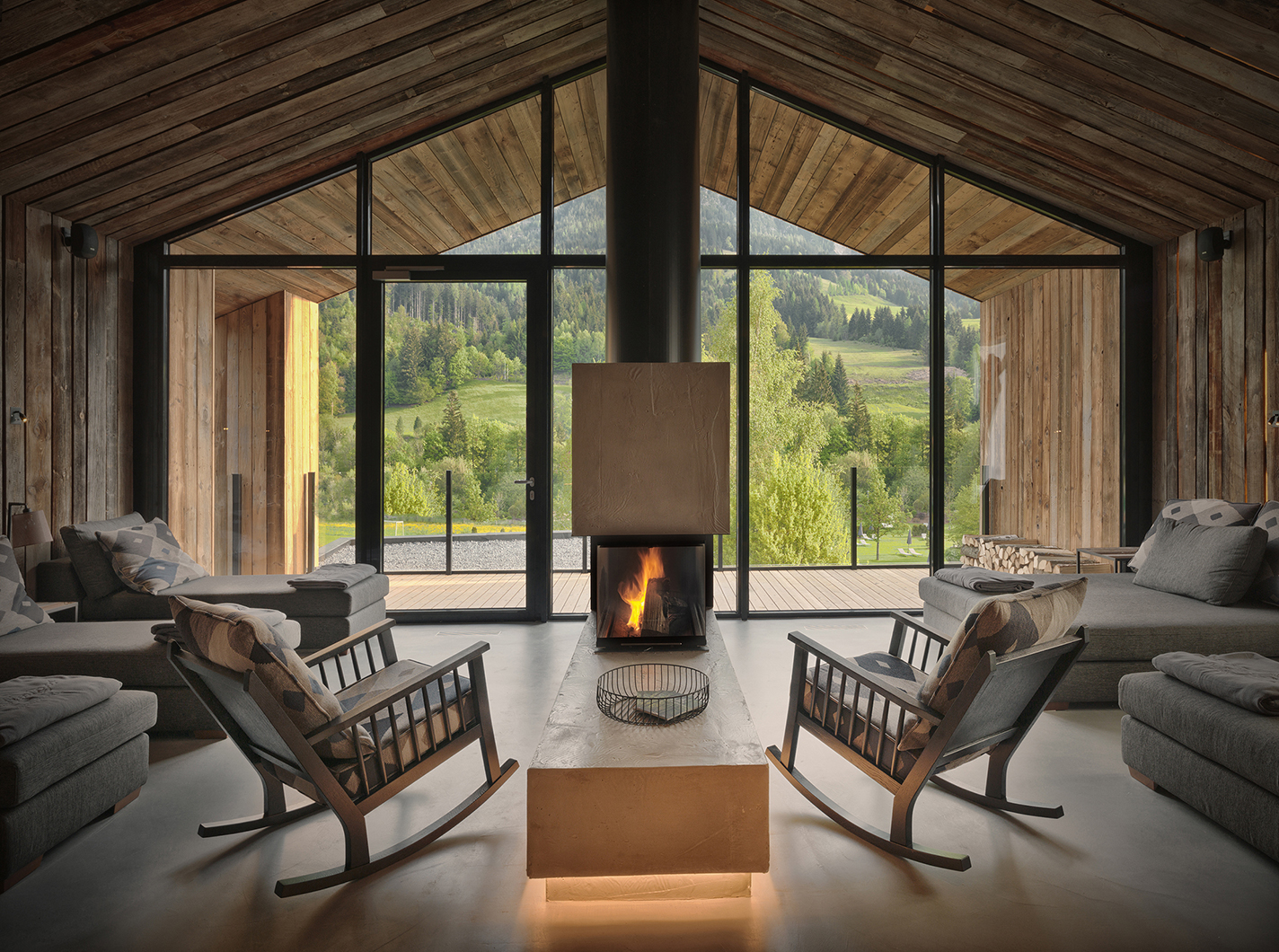 A visit to the wonderful hotel Forsthofgut in the Austrian Alps, where guests and

 

stags greet each other and everyone is completely overwhelmed by the all new Spa and dining concept! 
A few years ago the Forsthofgut was still a small family-run hotel with 20 rooms and a staff of 24. However, hotelier Christoph Schmuck, who took it over from his parents at the age of 22 and who now runs it together with his wife Christina, turned the former farm into a spectacular holiday domicile – with a new Spa building including a 25 metres outdoor pool and gym and a very cool dining experience, that offers fresh and local food.
To be more precise: it`s a place to relax and charge the batteries – and that directly on the ski piste and in the nature with a view to the Leoganger Steinberge.
Let's get down to the facts: the "nature hotel" Forsthofgut now has 102 rooms, all of which are very roomy, with parquet floors and soft and cuddly beds – some of the rooms have been renovated just in 2018, and they are a little more modern, very pretty with nice details.
With its renovation in 2018, the Forsthofgut has worked a lot on the food concept. Now, you can dine with a more organic and healthy approach. There are local menus and – for those who like the special occasion – a fine dining experience, that is right in the middle of the kitchen, so you can watch chef Michael Helfrich, owner of two gourmet "Hauben", prepare the dishes.
Despite having one of the most spectacular wellness areas, the Forsthofgut people also try to animate the guests to go out, into the mountains, into nature, which border on the property. The relics of the former farm are still evident  – guests are allowed to feed the deer in the hotel's own game enclosure with the boss Christoph Schmuck. 
Wellness
In May 2016, the Forsthofgut opened their new and spectacular 2000 square metre spa in its own new building, with a 25-metre outdoor pool and everything any wellness fan could ask for. All this is located on a slope, with a view to the Steinberge. 
Kids
When we visited in the winter high season there were many families with children, for whom the Forsthofgut is ideal. There are special kiddies menus (nobody is allowed to starve in Forsthofgut), a completely new child care and in winter the ski school is right in front of the door at the neighbouring Asitzbahn. 
Prices
Double room from 160 Euros per person including all menus. Here`s a direct Link to the price list. 
Location
Booking & contact
Naturhotel Forsthofgut
Leogang, Hütten
Salzburger Land
Austria
www.forsthofgut.at