The Location
Ehrwald … not exactly on everybody's radar. So let us help you out a little. Find Germany's highest peak, the Zugspitze and then approach from the Tyrollean side (Austria). Think of a beautiful valley surrounded by mountains and summits with grey rocks. In summer it's a paradise for hiking and biking and in winter, well, skiing – both alpine and nordic. Not to forget snowboarding (there are five ski areas in the vicinity).
Planted directly on a slope with a picture-perfect view of the mountain scenery we found Haus Ʌerli at exactly 1,000 meters above sea level. A new apartment house built in a sustainable way with three beautiful holiday flats. At first glance, the rooms appeared almost a bit too sleek and cool, but after spending the night at Ʌerli, a pleasant warmth unfolds.
The apartments
We got the chance to test the largest flat in the house. Number 1002 with 130 square meters. A loft with a huge living room that merges with the open kitchen. The huge window offers a view of the Zugspitze. Plus two bedrooms with two en-suite bathrooms, one with a free-standing bathtub.
Usually we like it playful, but here there is no old wood, no cowhide and no deer antlers. Instead, larch, ash and natural stone, lots of space, and little that could interfere with a relaxed holiday. Therefore: 100 brownie points.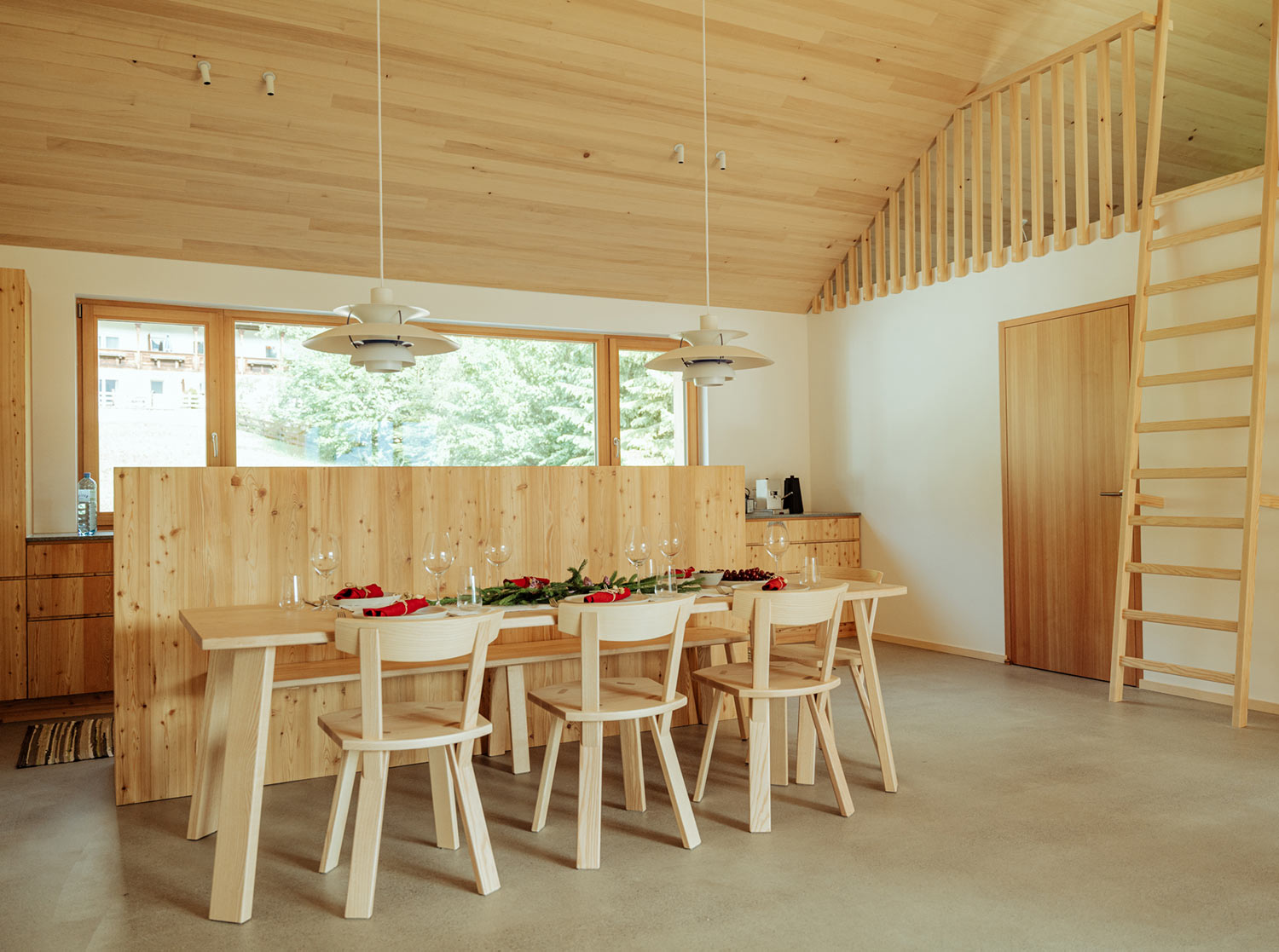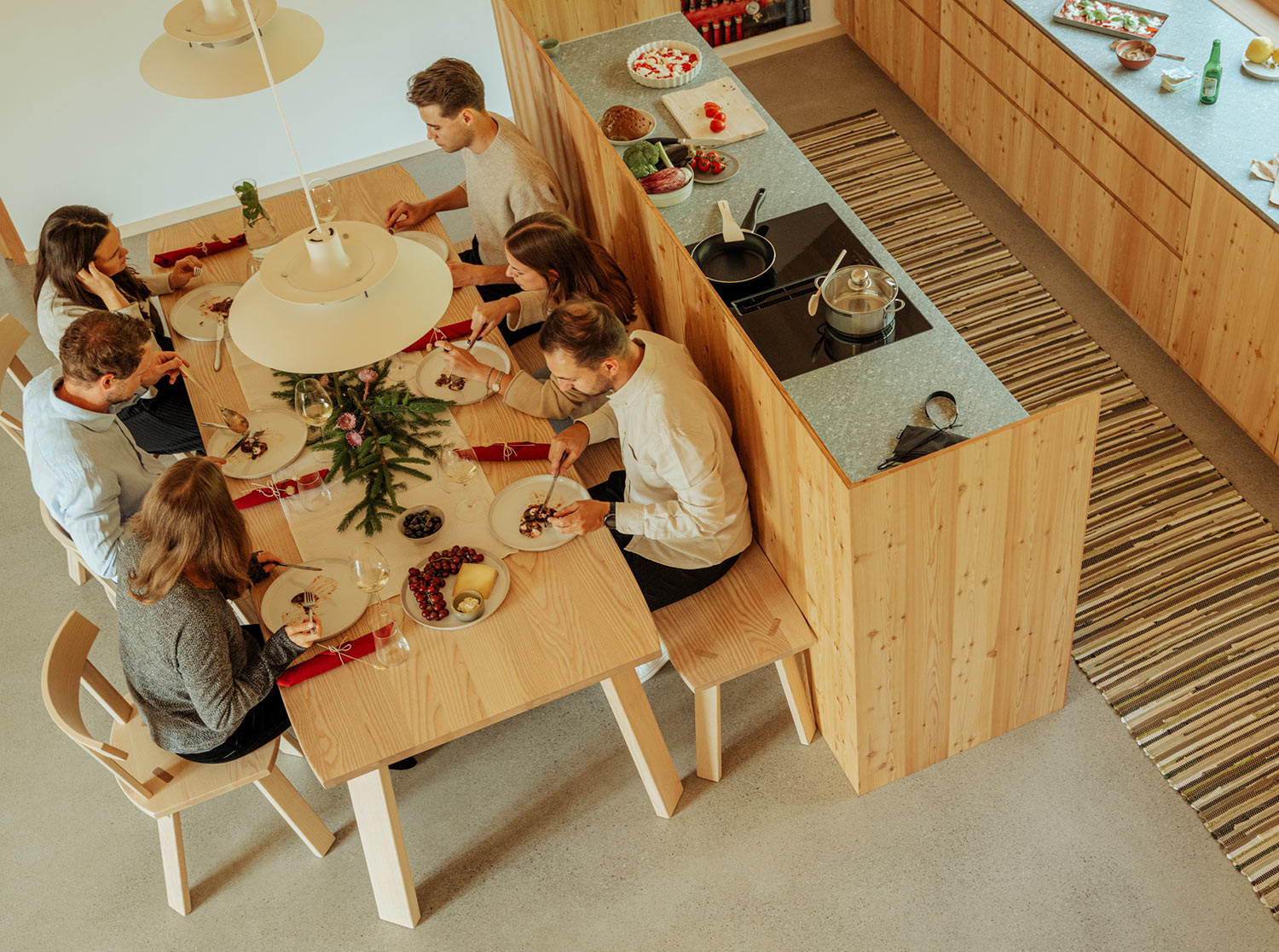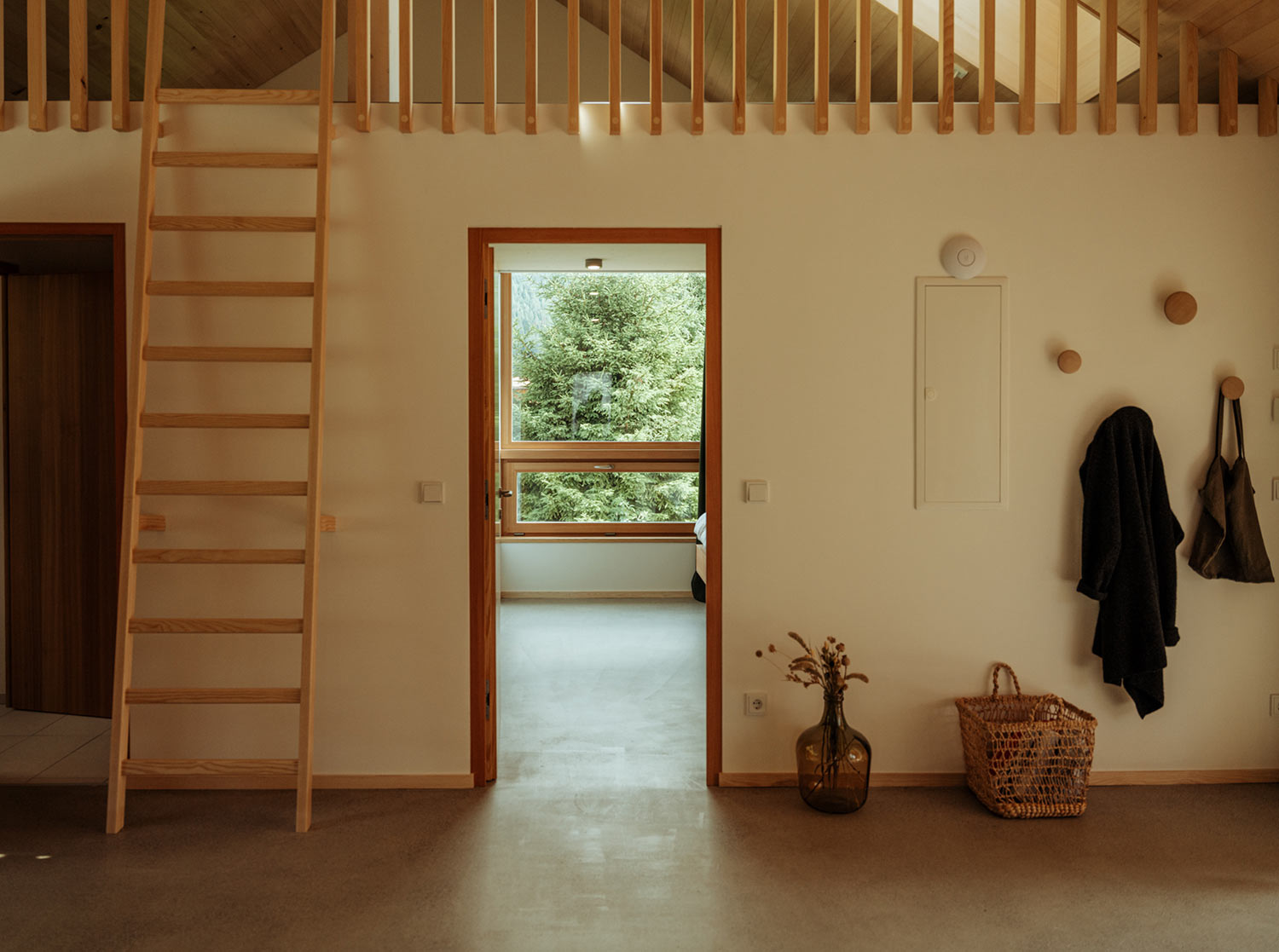 We also visited the other two flats. Both come highly recommended, we especially liked the room layout and simplicity. Number 1003, the smaller one measures 58 square meters and is designed for two people. And flat 1000 has 120 square meters of space, an open kitchen and two bedrooms with en-suite bathrooms and a long dining / living room.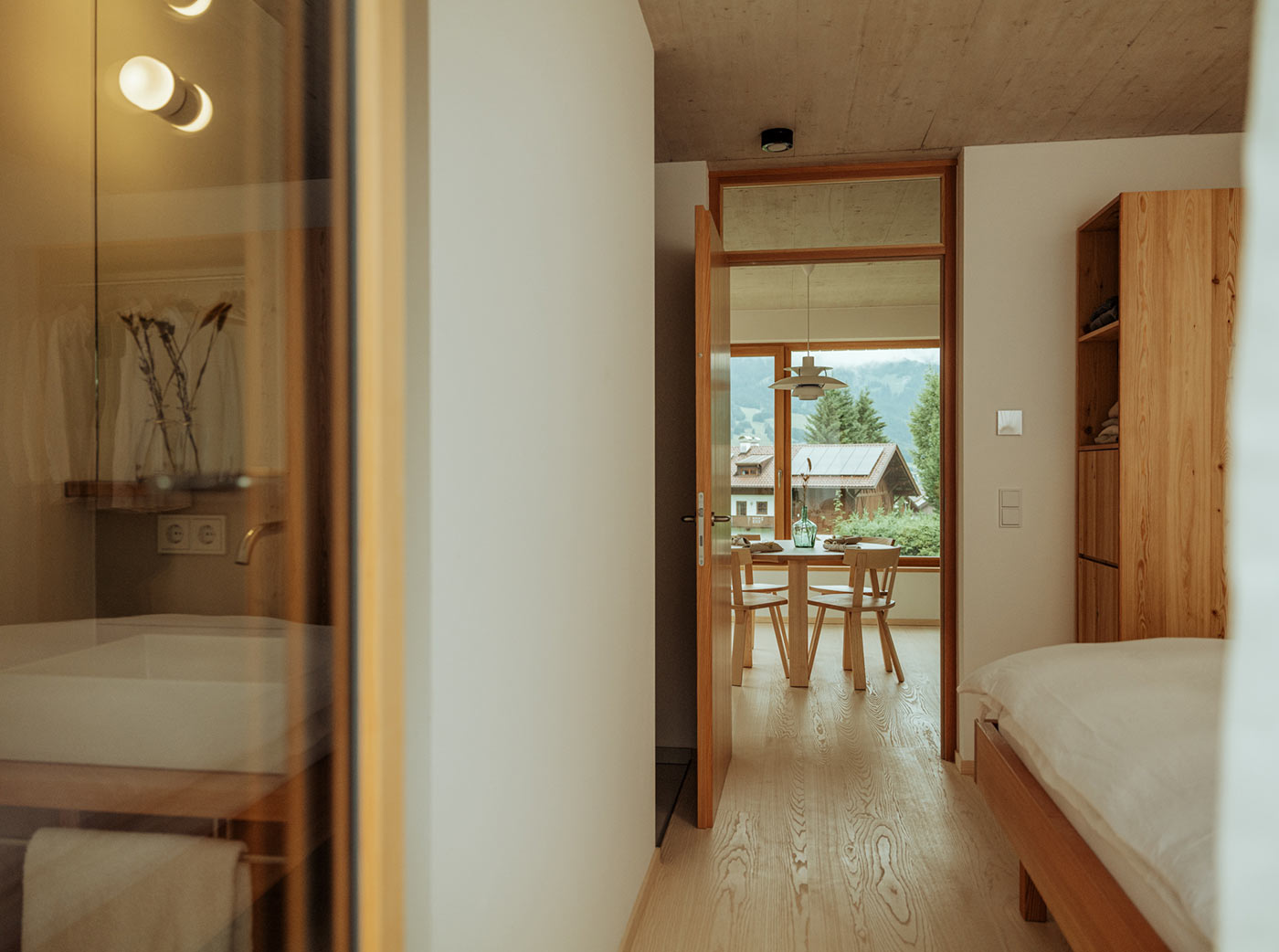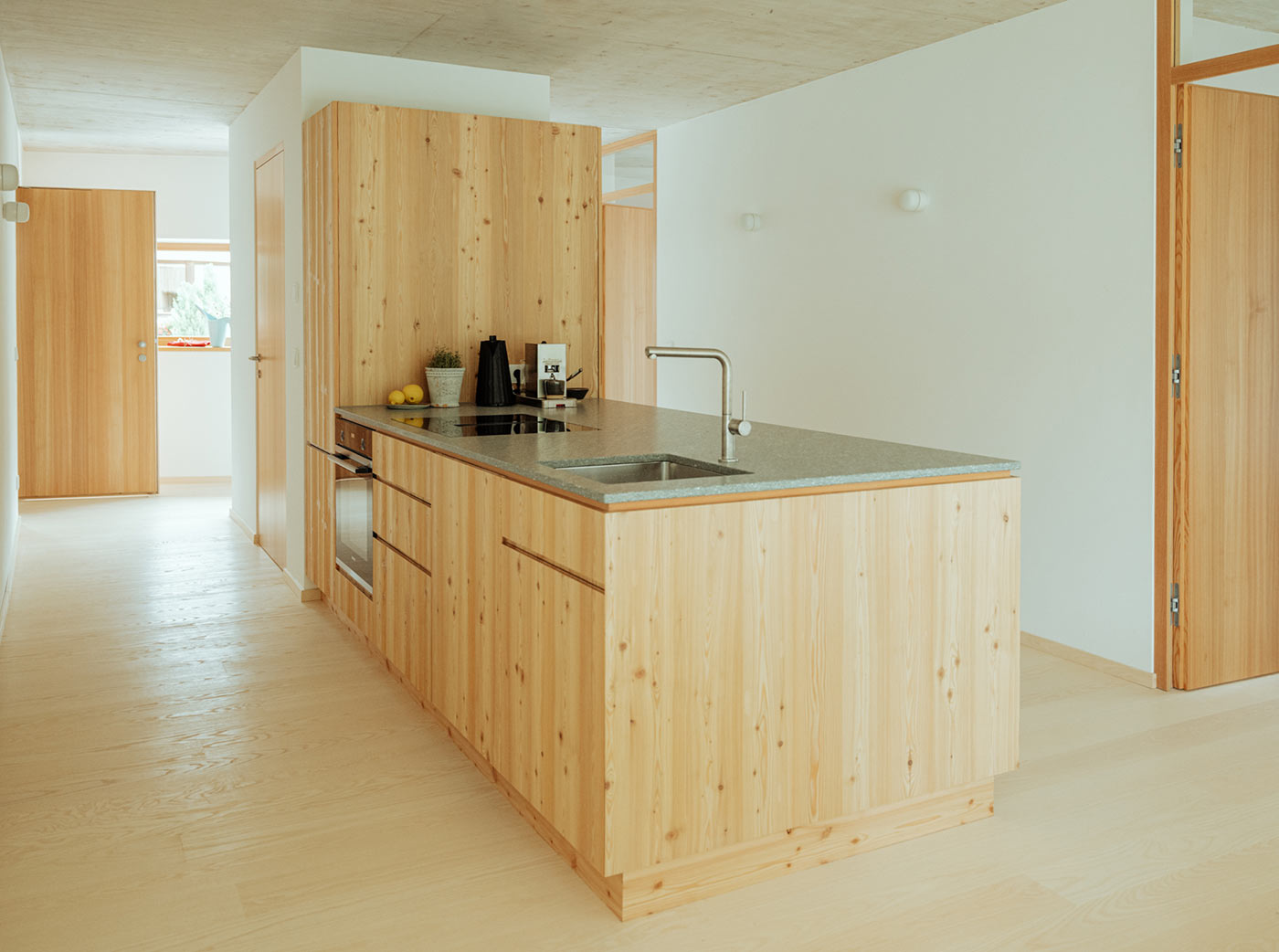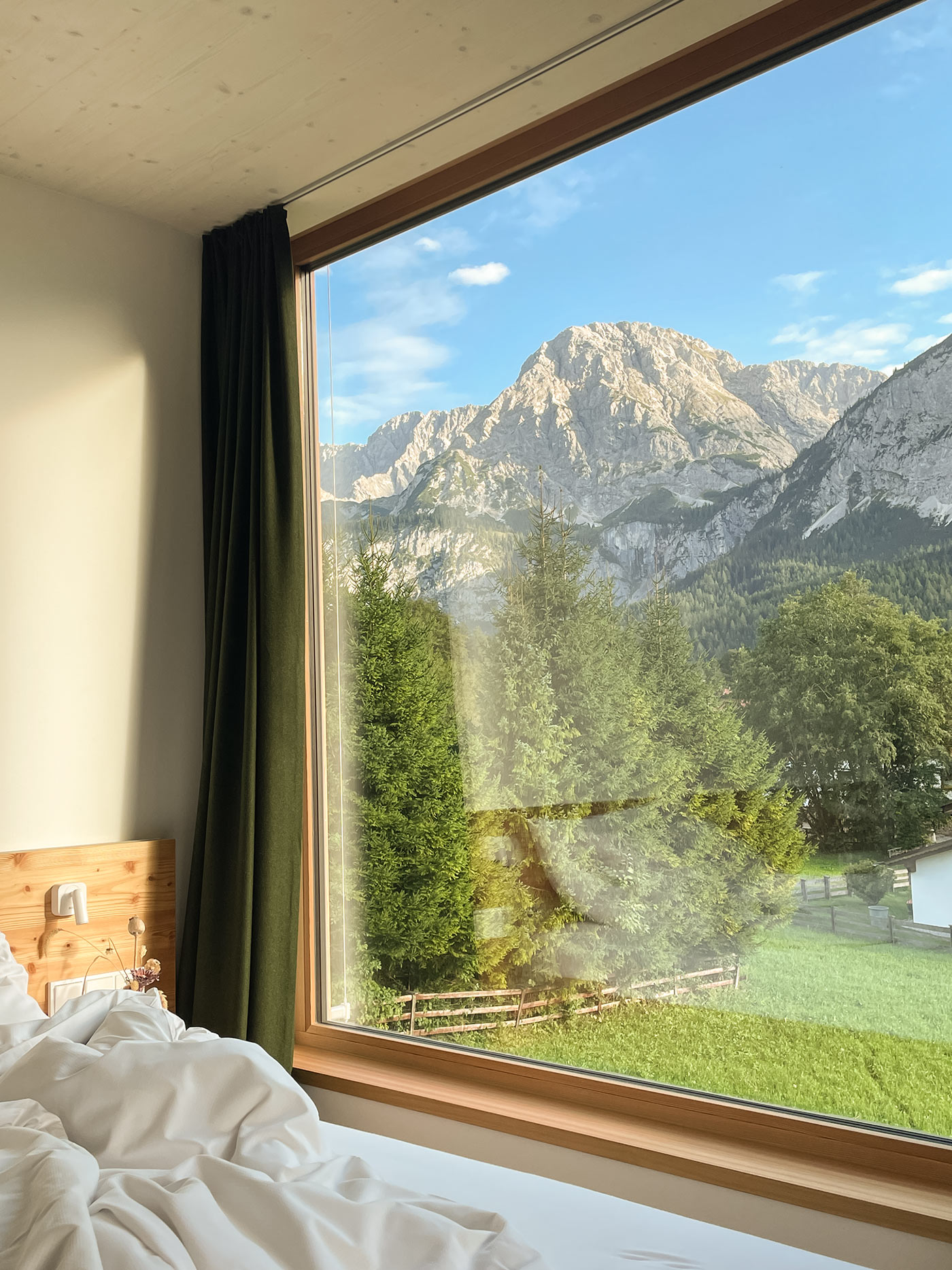 Wellness
One of the great features of this new pretty place is the swimming pool in the garden. Nothing beats swimming a few laps in your own pool with a view of almost 3,000-meter-high, rocky mountains after a long hike. (Or enjoying your first drink on the deckchair and taking a photo of it). The pool is filled with natural water, you bathe with water lilies – sustainable, but still clean.
Next to the pool is a large Finnish sauna, which is a great way to end cold ski days, especially in winter.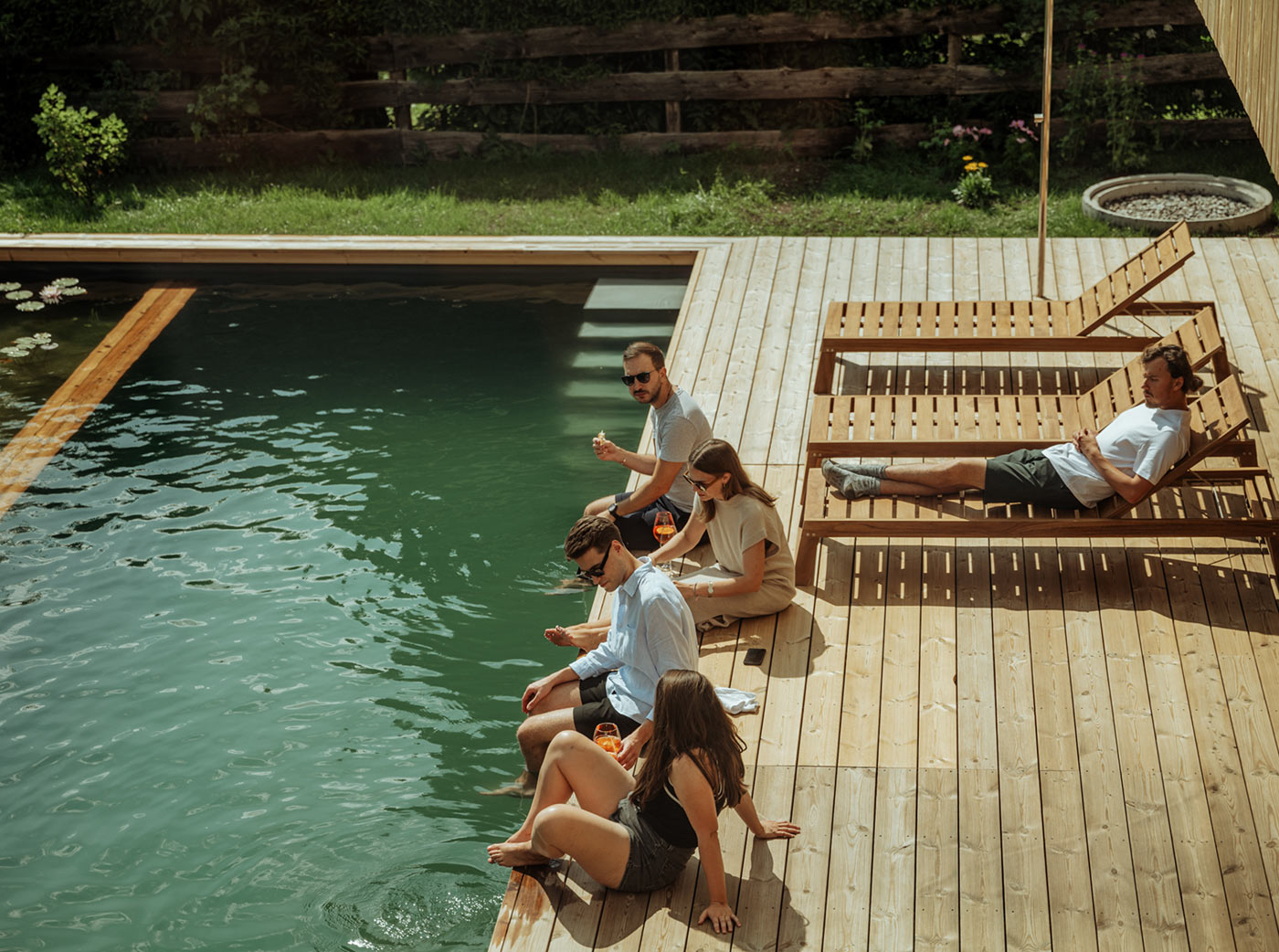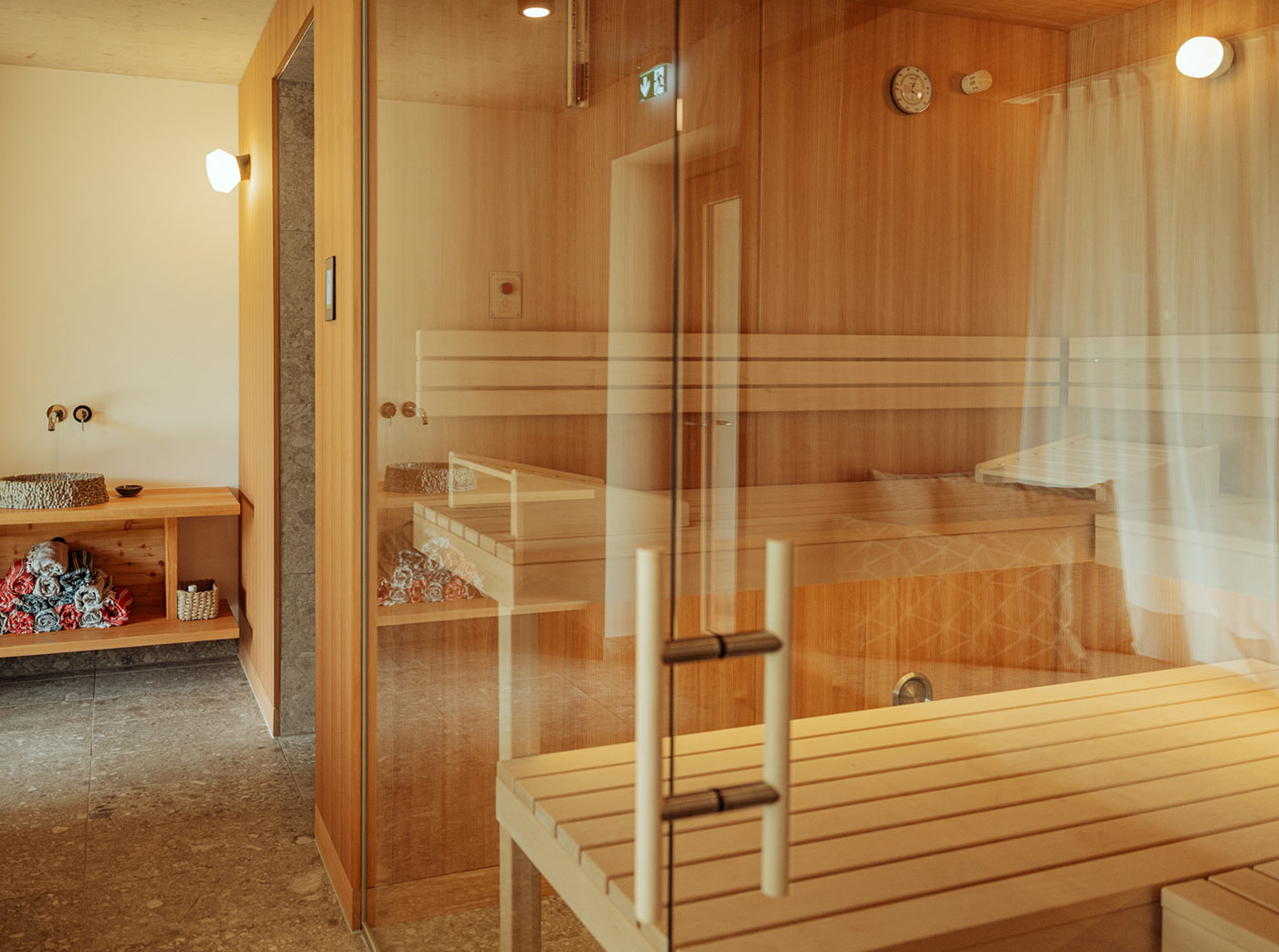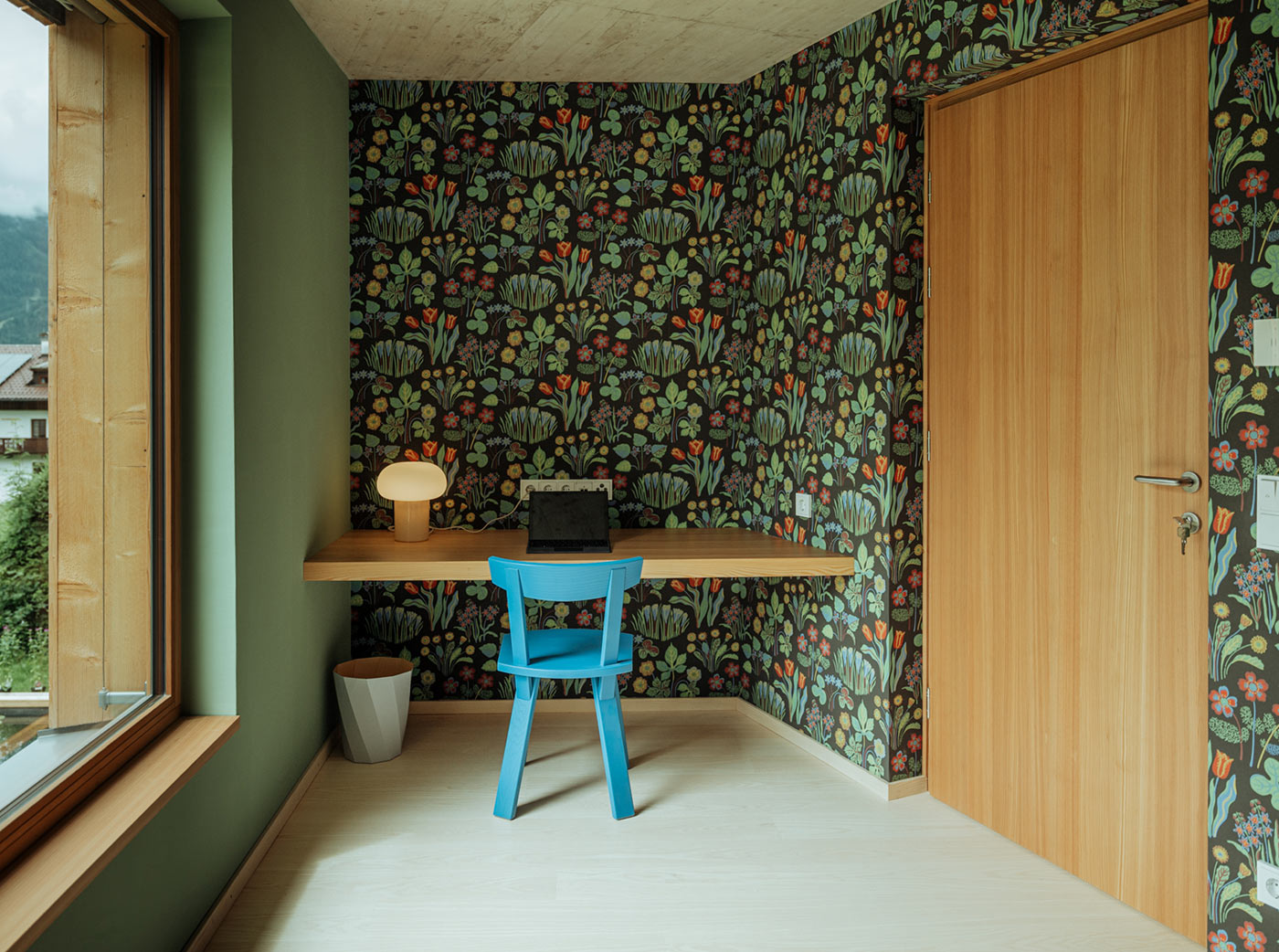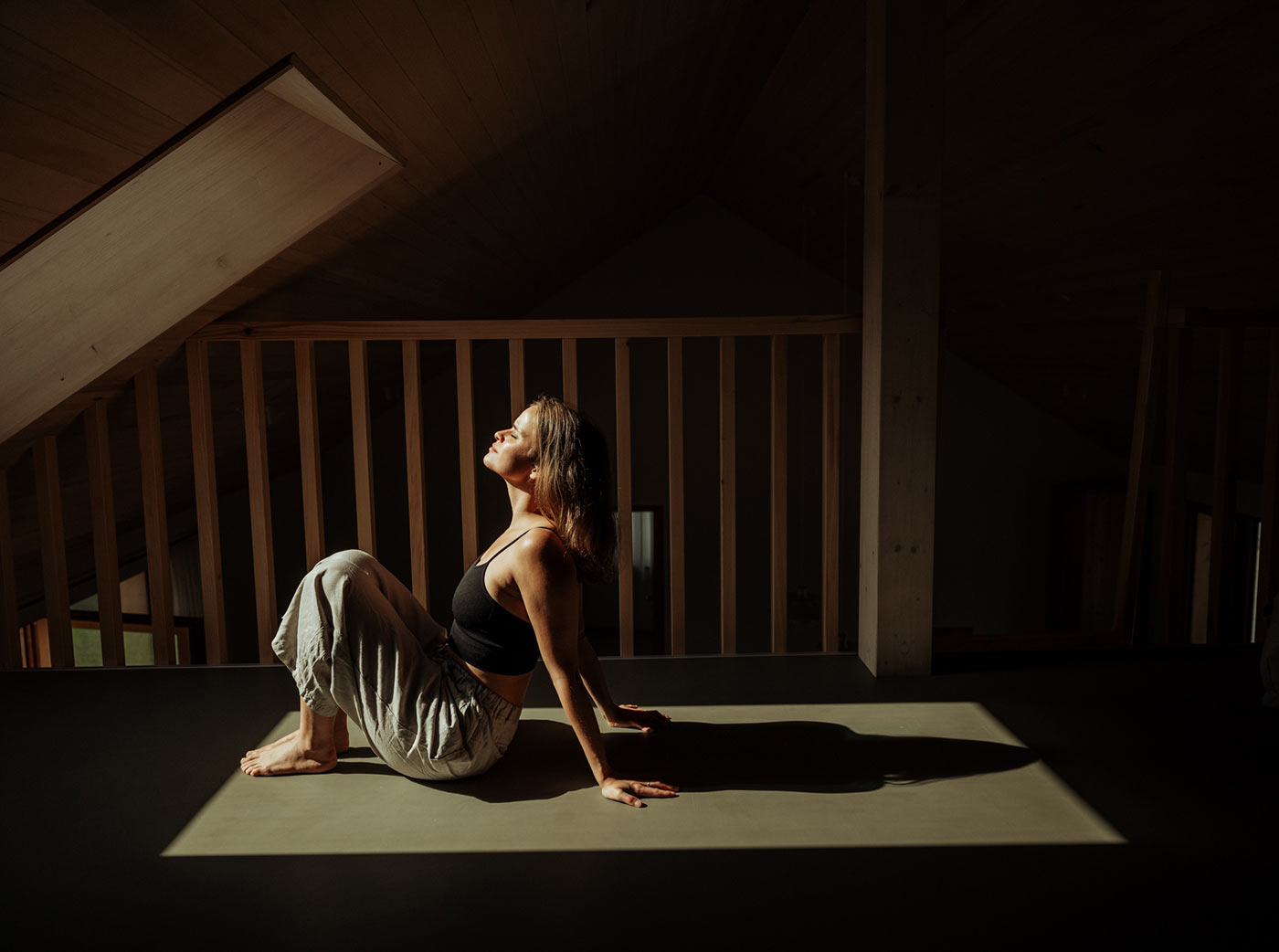 Special
On the first floor you will find the only colorful room in the entire house – a kind of modern workspace with a small library. For business people who prefer to spend the day in front of the computer rather than on the slopes. Or to attend the Microsoft Teams Call, of course.
The bosses
The two sisters Sarah and Emily Schwarz grew up in their parents' hotel in Ehrwald. They have been fans of Pretty Hotels for many years, have already visited many establishments and have also been inspired by us in the construction of the house and the concept.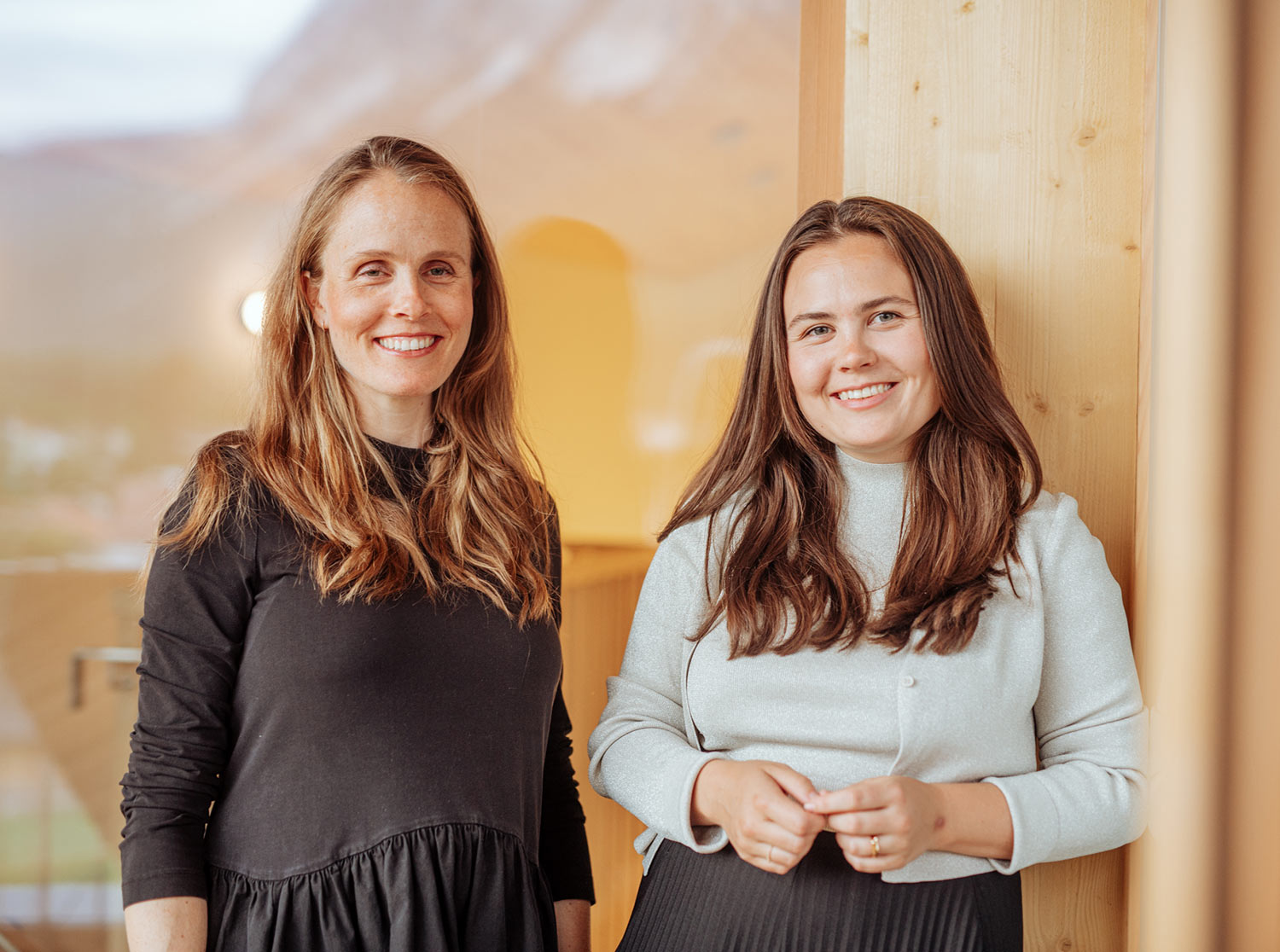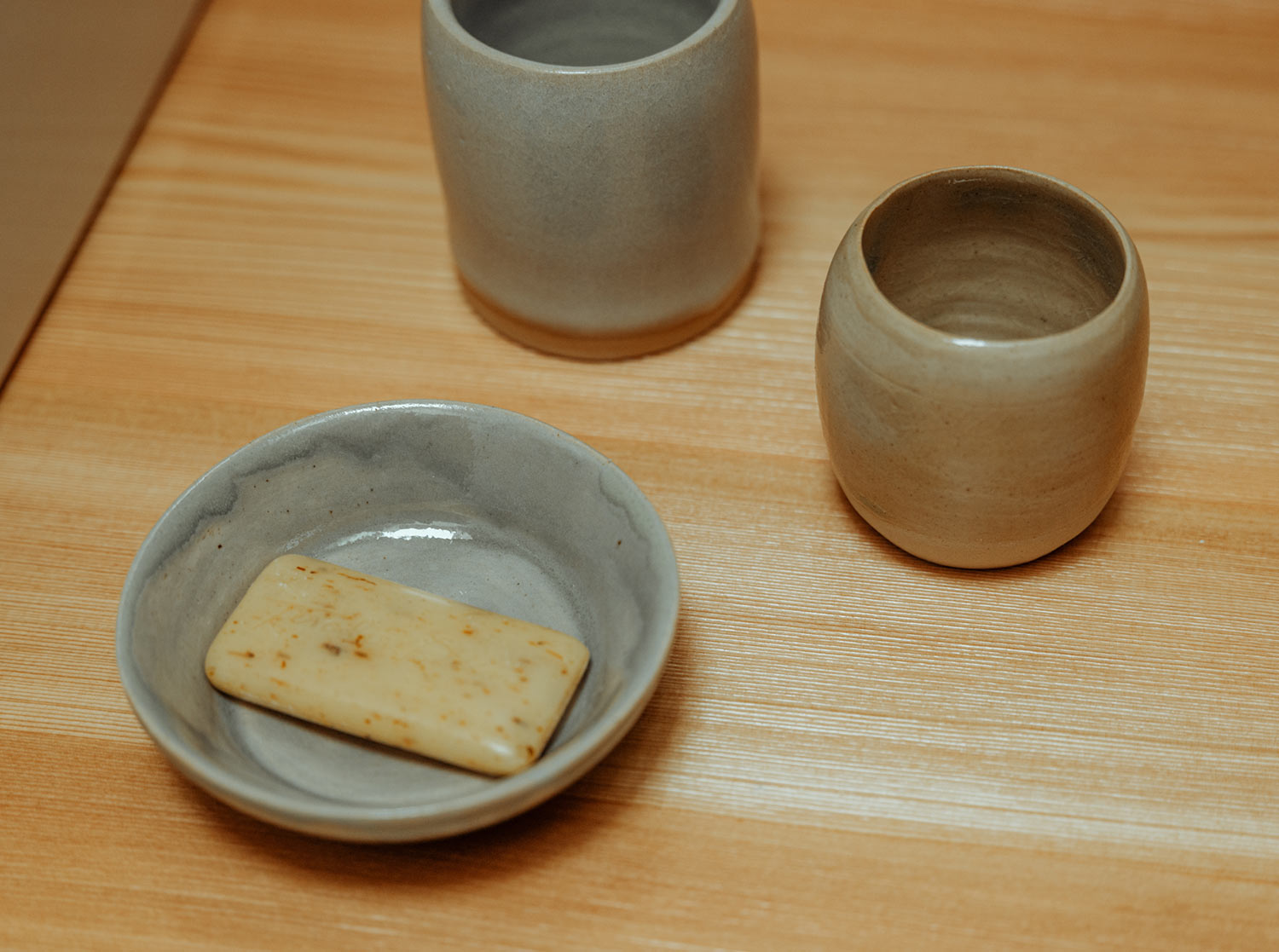 Ideal for
Anyone who is looking for a special retreat and who wants to stay in a high-quality holiday flat.  As there is a lot of space, flat 1002 is also suitable for two couples. We would recommend a week's skiing holiday. Stop at the hut for lunch and make your own curry in the evening.
Surroundings
It is only a 5-10 minute walk into the centre of Ehrwald. There are a few nice places to eat, but it's not exactly culinary heaven. In summer you can start hiking directly from the house – (theoretically also to the Zugspitze) – and start a mountain bike tour. In winter, five family-friendly ski areas are on the doorstep. The Ehrwalder Alm area is quite safe with snow plus the Grubigstein in Lermoos also usually has enough snow.
Price
Flat from 190 euros per night.
Booking & contacts
Haus Ʌerli
Erlifeld 8
6623 Ehrwald
Austria
©PrettyHotels