The Lindenberg Hotels in Frankfurt already belong to the Pretty Hotels family. So we were very curious to see how this creative hospitality brand would up the ante so to speak. Intel was sparse: A holiday home inside a forest, somewhere in the middle of nowhere, between farmland and fruit tree meadows.
The first impression: Beautiful. A half-timbered house from 1903 with only 70 square meters of living space. Next door, the Lindenberg family grows vegetables and fruit for their hotels in the city. Permaculture virtually right on the doorstep.
In front of the house we discover a natural swimming pond. You could plant yourself in the sun on one of the loungers and hear the wind rustling through the reeds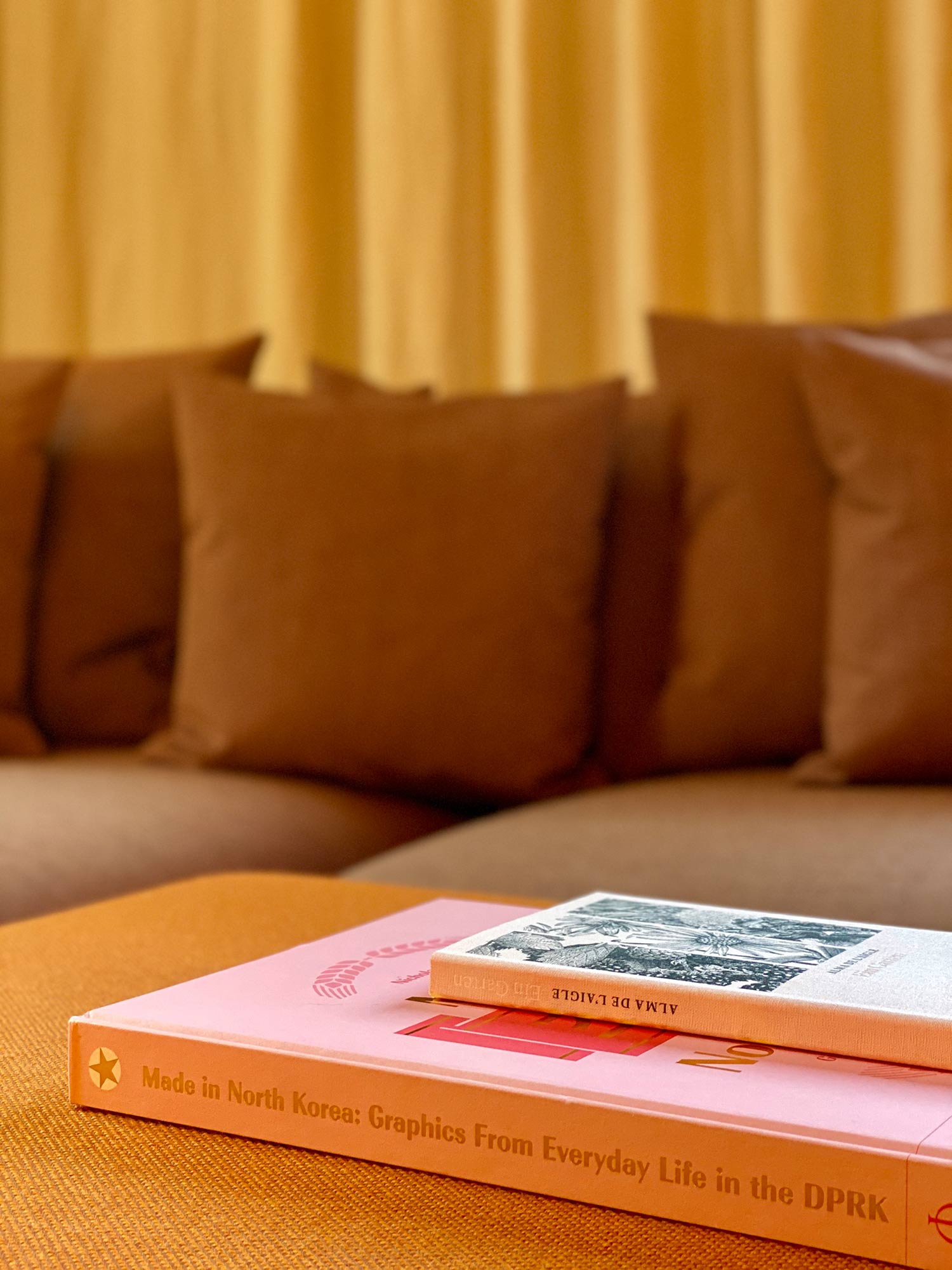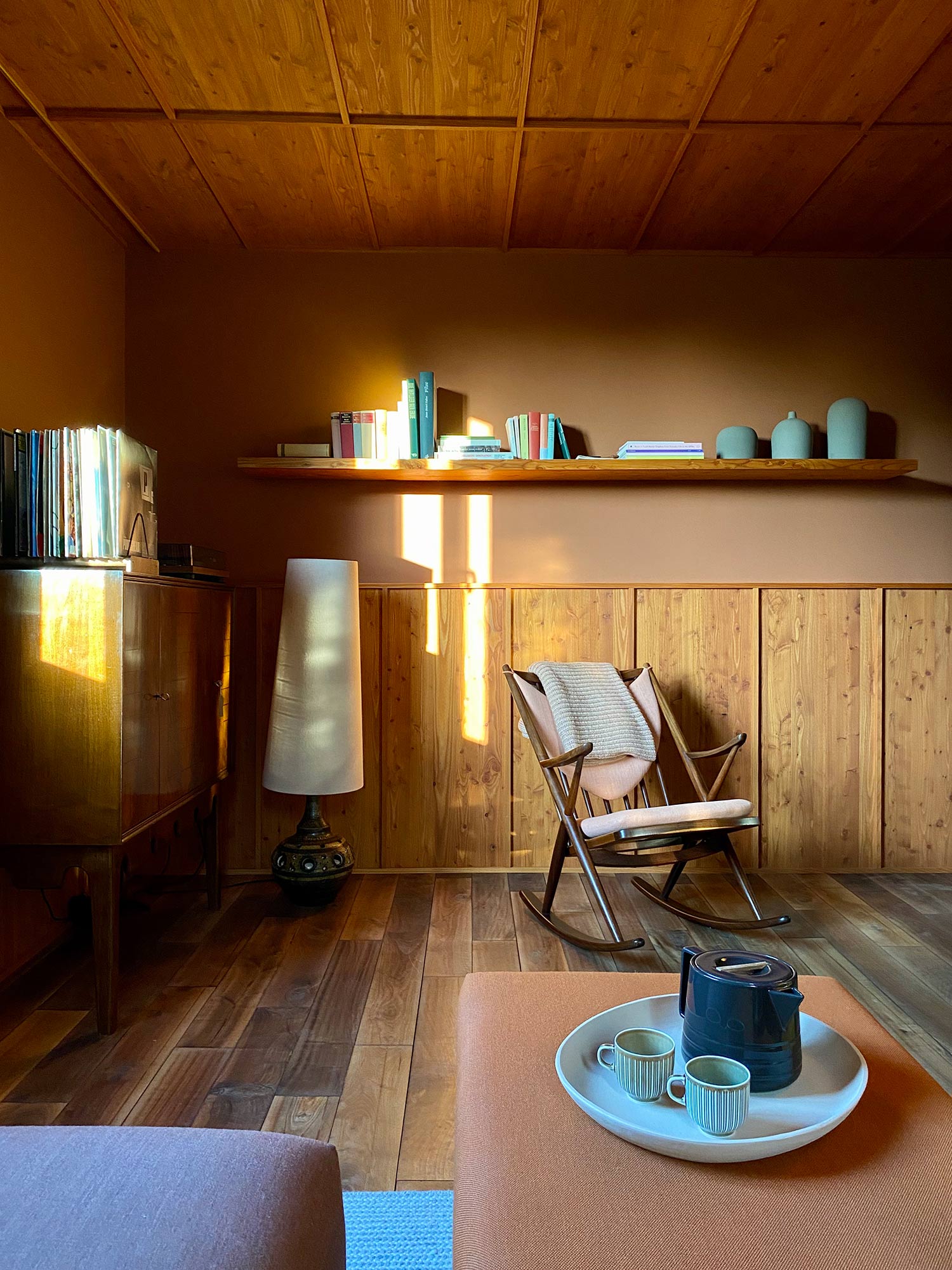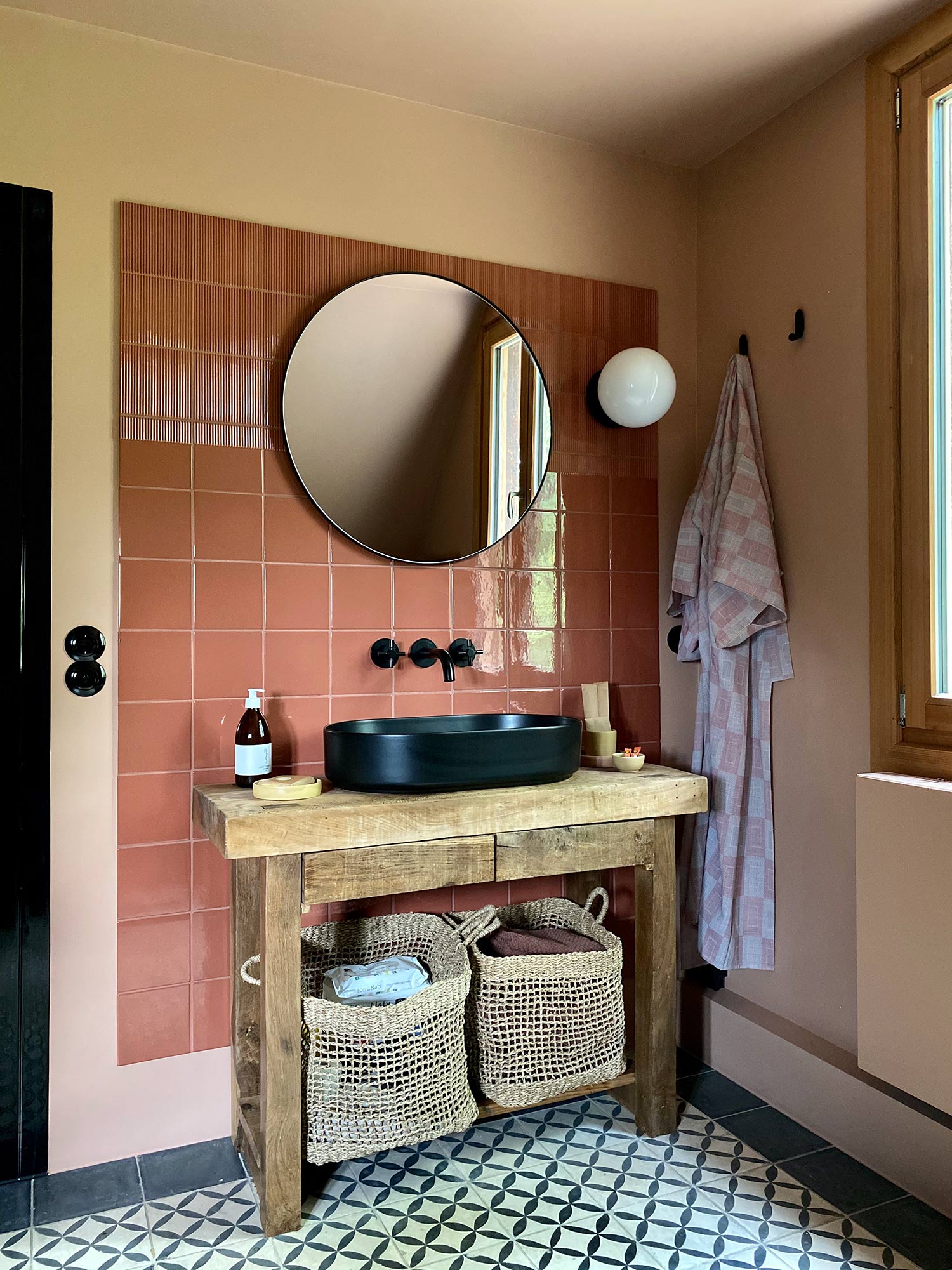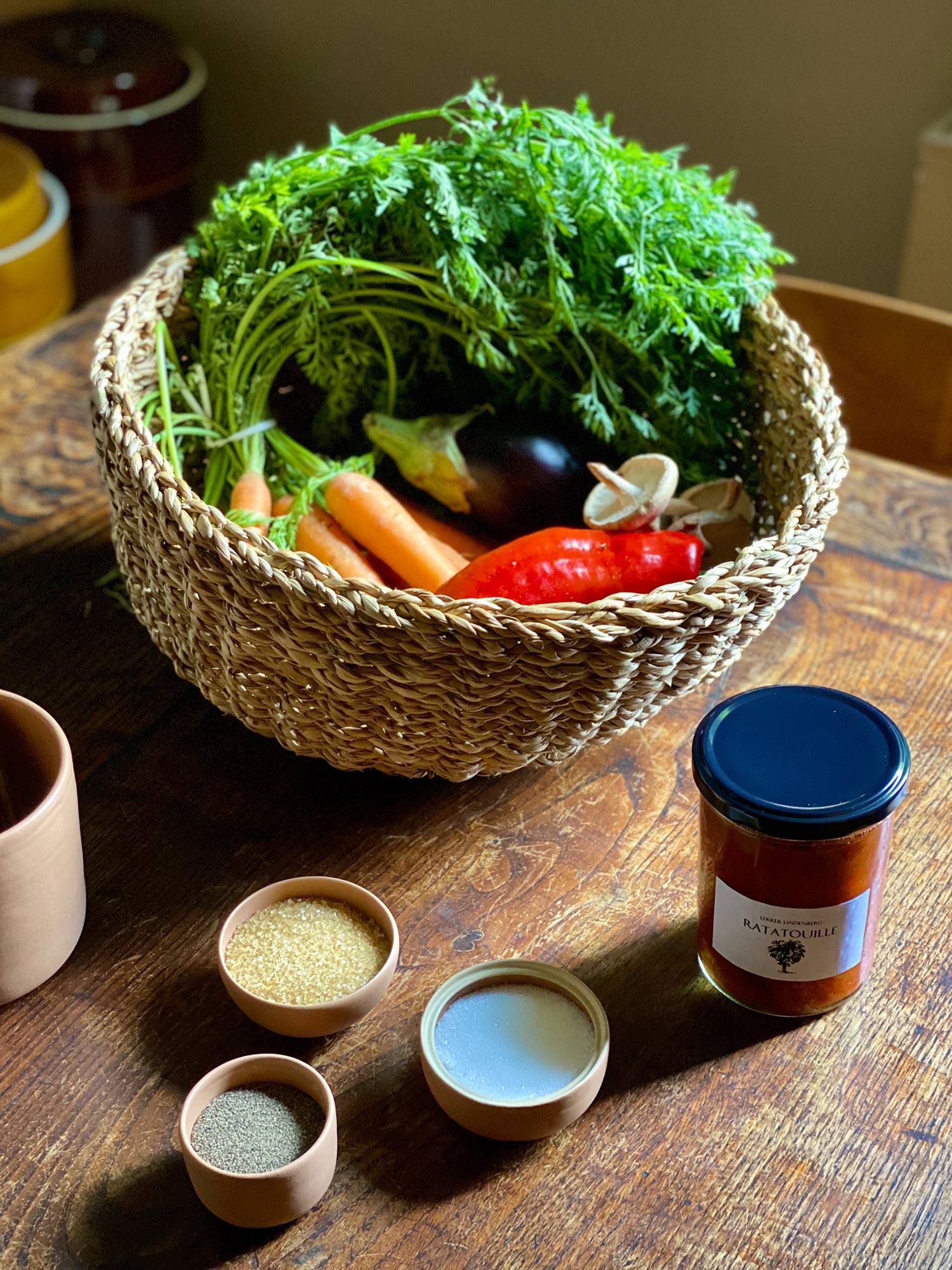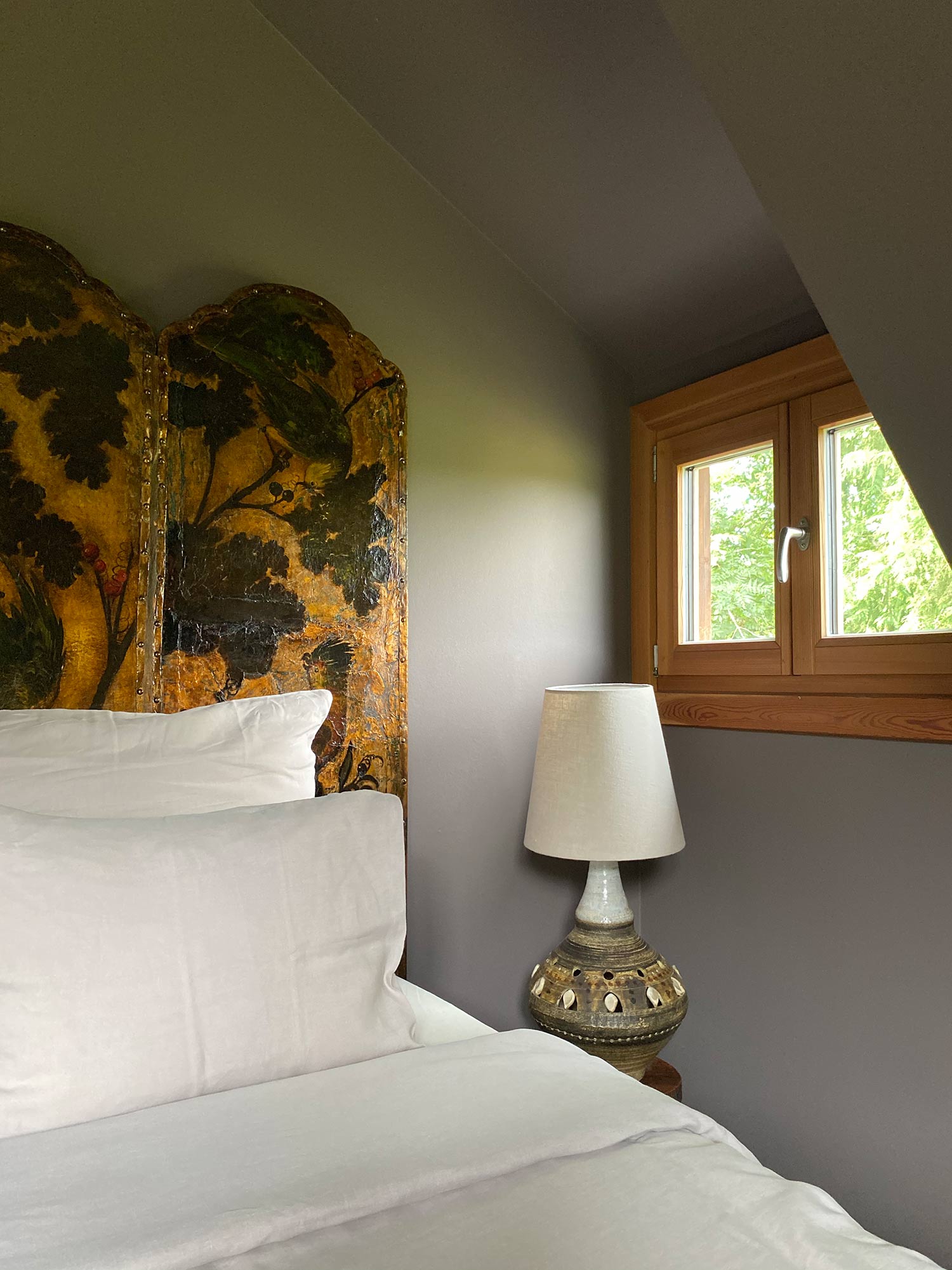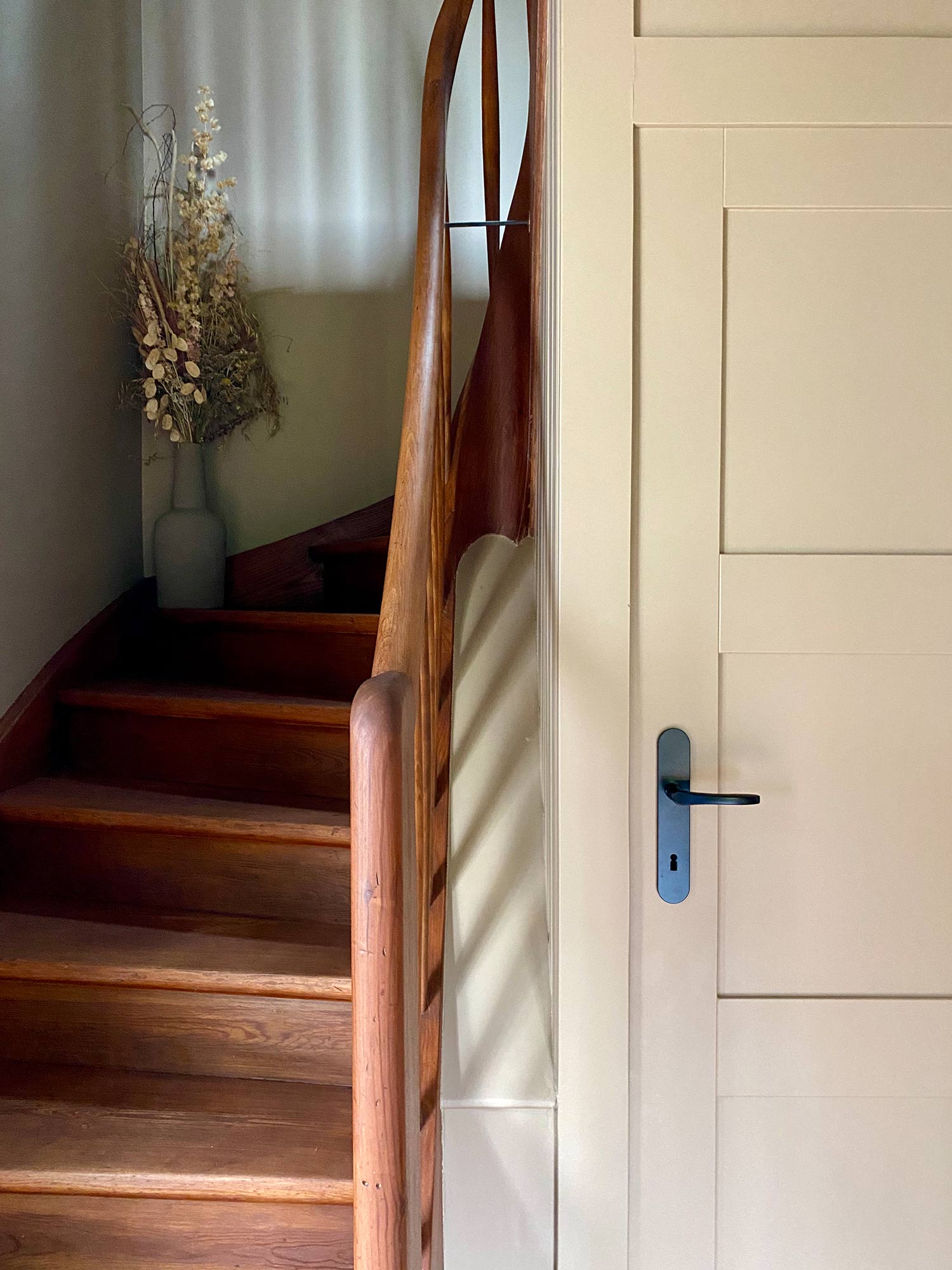 Inside: First a small kitchen with a comfortable sitting area and next to it a cosy living room with everything you need to relax — big sofa, old rocking chair, fine literature, an old-fashioned record player and the highlight: a big golden yellow stove with cool tiles. They deliberately left out the TV. But there is excellent Wi-Fi.
An old wooden staircase leads to the attic. To the left is a small bathroom with a rain shower and next to it a bedroom with a wood-paneled ceiling for that extra dose of cosiness.
A big thumbs up for this hidden gem all year around — think cosy winter days in front of the crackling fireplace.
Culinary
The Luchs is a great place to cook or bake a pizza in the brick wood-burning oven in the garden. The owners got you covered when you first arrive. Upon getting there you will be given a selection from the vegetable garden. Vegan products can be purchased in the "Lekker Shop". And if bringing your own food is not your thing, the vegan/vegetarian delivery guys will be of service.
Special
Hidden in the garden is a well-stocked wine cellar, to which only guests have access.
Surroundings
So you can immerse yourself fully in nature from the start, there is only a footpath leading to the house. Pack lightly, a  200 kilo travel bag is probably not a good idea. We explored the forest, and the countless paddocks around it, with the rental bikes that are available on the property. However, the grounds are so large that you don't really need to leave them. But for all you city slickers out there: as mentioned above, Frankfurt am Main is just half an hour away…
Ideal for
A little time-out in the nature.
Price
From 260 € per night.
Booking & Contacts
Luchs Lindenberg
near Frankfurt am Main
luchs@thelindenberg.com
Whatsapp: +49 176 56935902