The story
Johannesburg based couple James and Marc live a demanding life in South Africa's biggest city, running their advertising agency there. Marc had always wanted a bolt-hole in the vast, great central Karoo, where there is no light pollution and the stars glint brightly at night. The Karoo is semi-desert, with infinite open plains and mountainous topography between these plains. So, in 2018, the couple planned a road trip through numerous Karoo villages and towns.
On the trip, they spent a few nights in Nieu-Bethesda and were instantly smitten. Serendipitously, the charming property next door was for sale. Both fell in love with the proportions and frieze's of the home, originally built in 1879, and purchased it without setting foot inside. What followed was to be a delicate renovation and a rewarding journey in interior design, filling the house with art and magpie finds.
The cottage
This place has definitely been designed with comfort in mind. Think of a small garden and patio with a wood-fired hot tub, for gazing at the stars at night, as well as a small swimming pool and a fire pit. Anyway: Outdoors seating is super comfy. And in addition, there are two fireplaces indoors for those cold winter nights.
As said, the house is full of art and design, perfectly curated and very welcoming. Each of the two bedrooms has an en-suite bathroom, and the kitchen is fully equipped for those who would like to slow roast Karoo lamb. You dine either on the large table in the kitchen or outside in the patio.
You will also find a quiet library filled with lovely books for the avid bibliophile.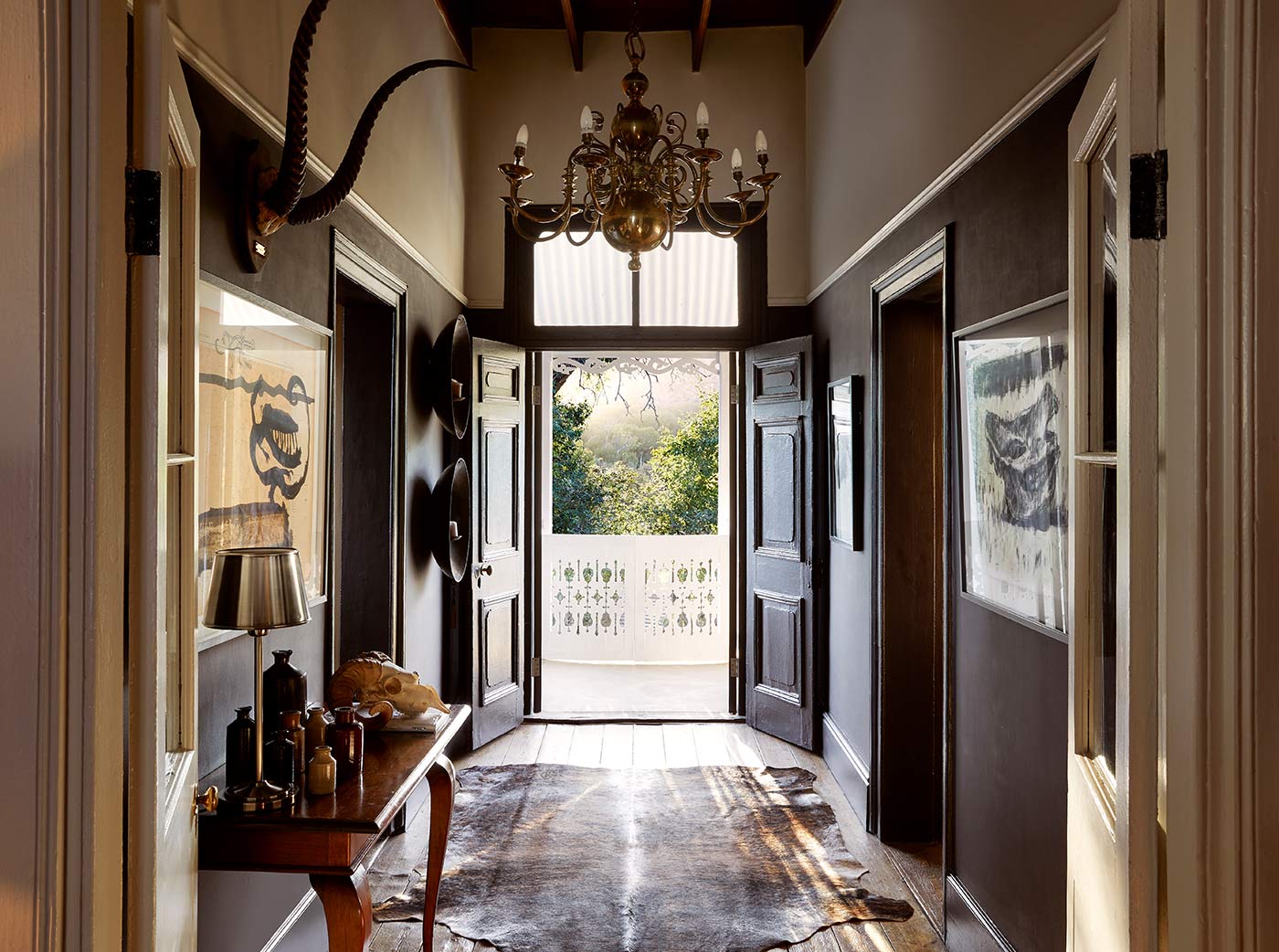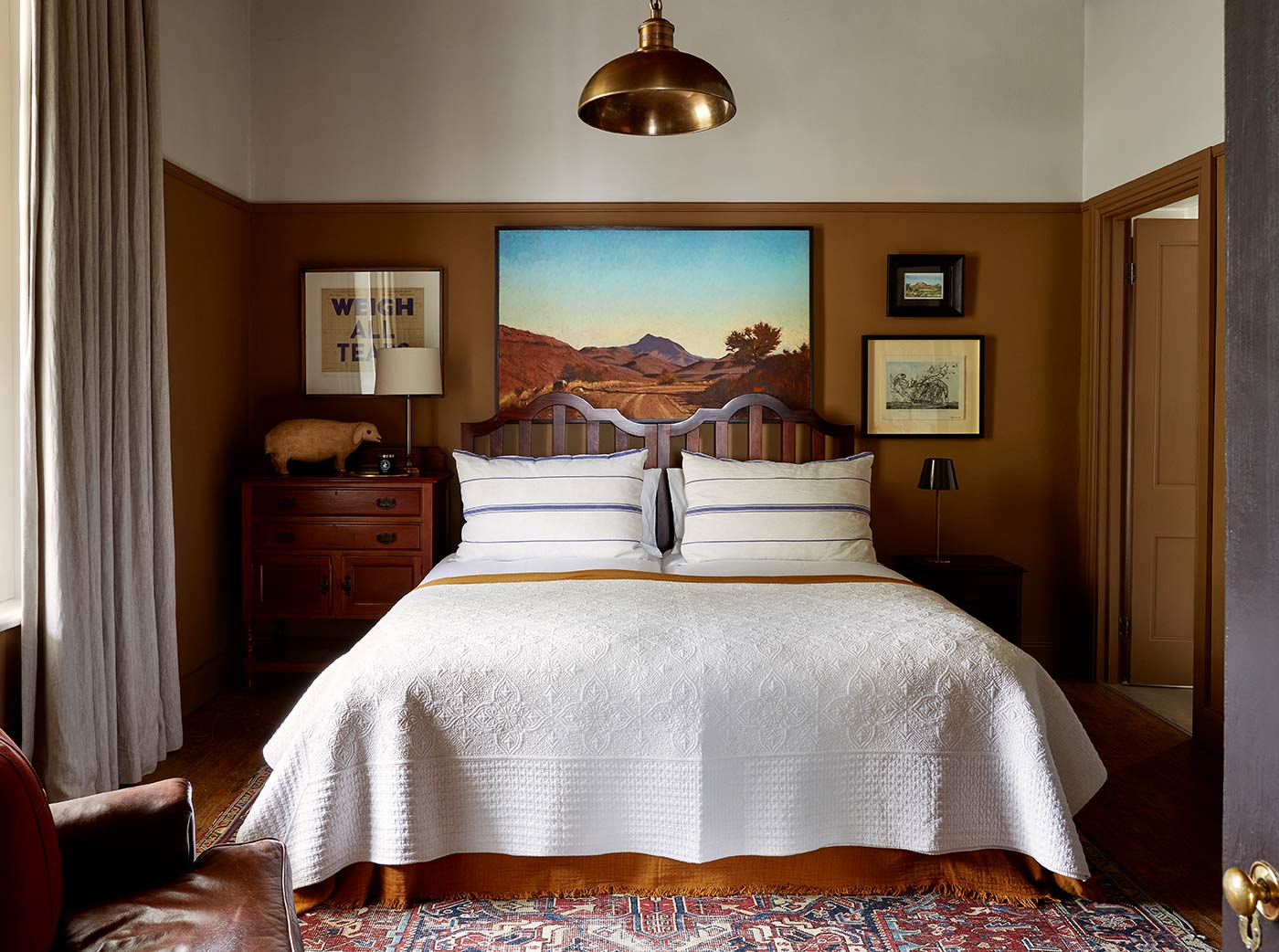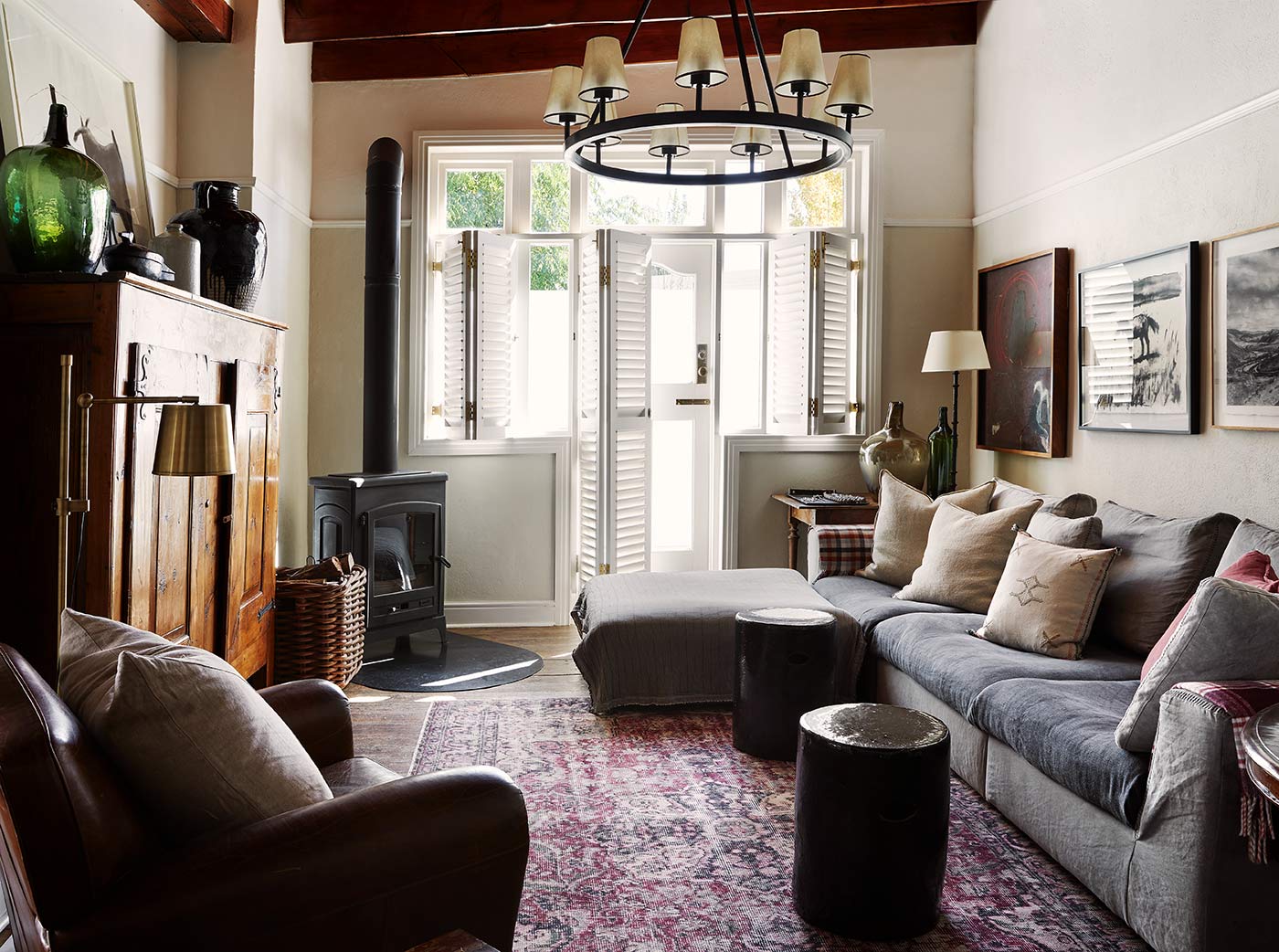 The village
Mukti is located in a village with no tarred roads, no street lights, no petrol stations, no ATM's and no shops (apart from a basic general dealer). It was actually the last municipal village in South Africa to get electricity (in 1991).
The community is home to some talented artists. As there are quite a few B&Bs, you will not feel lonely during the summer season here. The village is quite an attraction and full of life. Beautiful hikes and fossil tours are on your doorstep. And the national parks around the bigger village Graaff-Reinet are only 30 mins away.
Restaurants
Even though Nieu Bethesda is quite small, there are a few restaurants in the village. Marc & James will send you an updated list of restaurants by WhatsApp upon your arrival.
Prices
Standard rates are EUR 190 for 2 people, min 2 night stay + EUR 220 for 4 people.
Recommendation
On a trip to South Africa, we would recommend Cape Town as your base and fly-in destination (stay there at Pretty Hotels Member Trevoyan Guesthouse). Then of course a stay in the Winelands (for example at our member 7Koppies). And then take the car to the Karoo to Nieu-Bethesda, the home of Mukti.
Through the Huguenot tunnel your first stop is Matjiesfontein. This is a historic village in the countryside where you can have a wonderful lunch break. Steeped in history, Matjiesfontein is worth exploring for an hour or two, perhaps consider overnighting here to break your trip.
You are now deep in the Karoo, a semi-arid landscape with the road stretching out in front of you. Plot a course for your next stop, Beaufort West, where you will leave the N1 and take the R61 to Graaff-Reinet – another historic little town.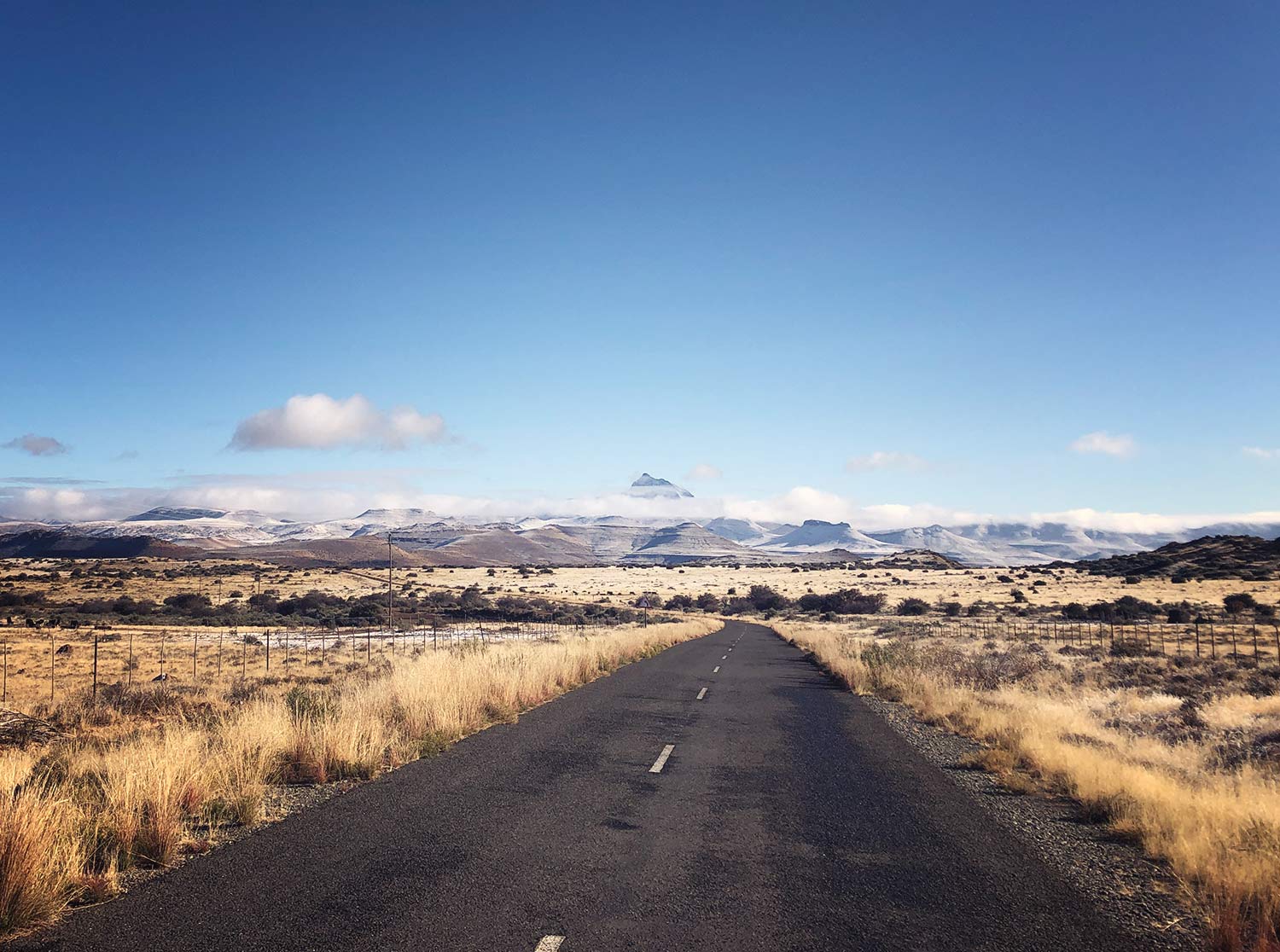 Graaff-Reinet is your last stop for supplies for your stay at Mukti and whilst you can get basics in Nieu-Bethesda it is wise to stock up on some treats. It's another 30 to 40 mins to Mukti, but you'll want to stop along the way just to marvel at the eye watering beauty of the landscape and the national parks.
Good to know
In the Karoo it gets cold in the evenings and at night, even in summer (pack a jacket and jumper). And in the winter months you can expect occasional snow here.
Booking & Contacts
Mukti
James Moffatt
Pienaar Street
6286 Nieu Bethesda
South Africa