The Ostseehof Langfeld consists of three individual houses, each of which is rented individually (or you rent the whole area). The four-sided farm is one of the few surviving historic half-timbered buildings from the 18th century in the area and offers three main things: absolute tranquility, unspoiled nature and lots of space. Speaking of space: The farm is located on a small hill – embedded in rapeseed fields and meadows – only three minutes by bike from the Baltic Sea. The beach is still wild here, there is a small lighthouse and a bike path, but no big tourism company nor any bigger hotels!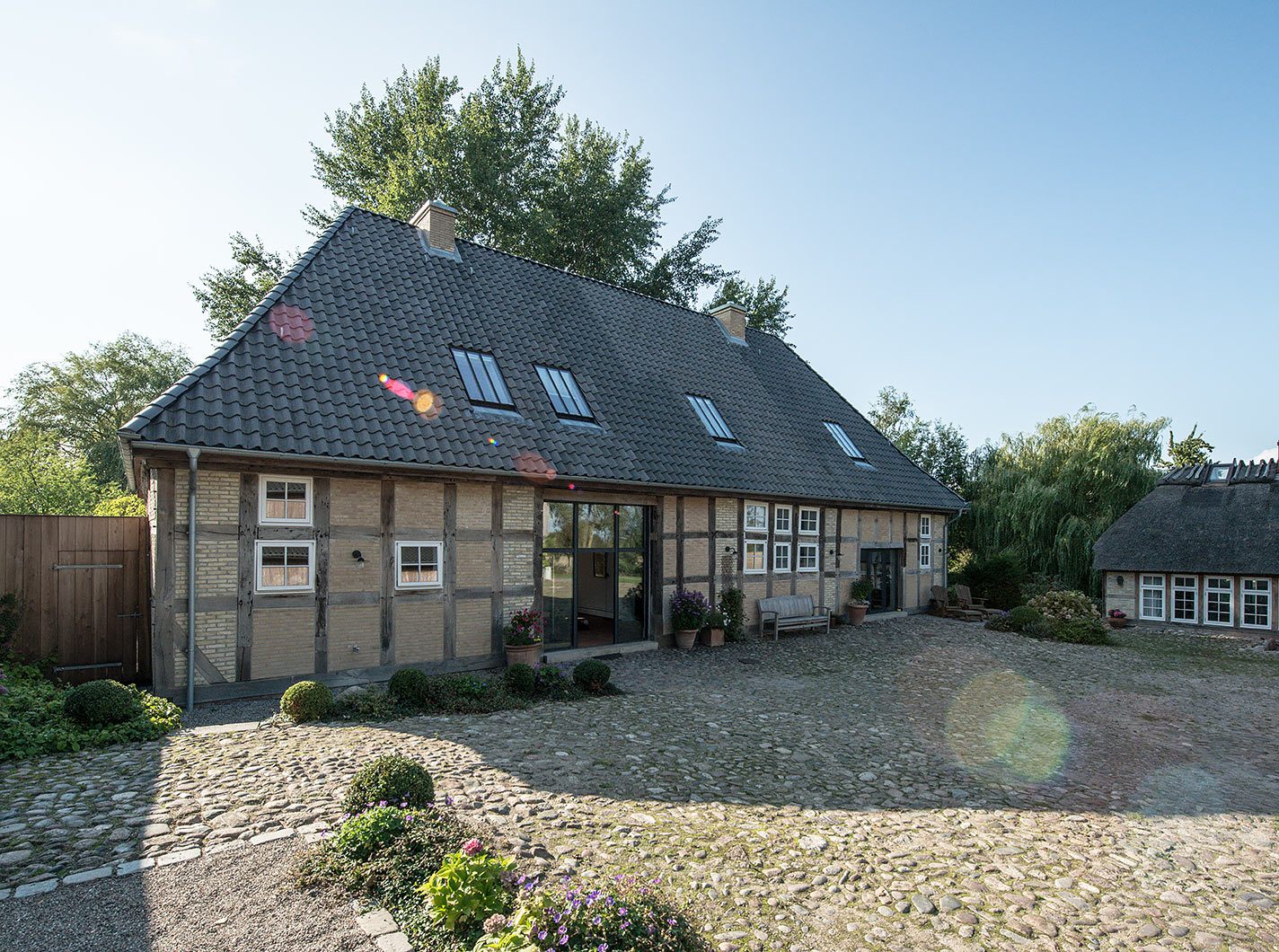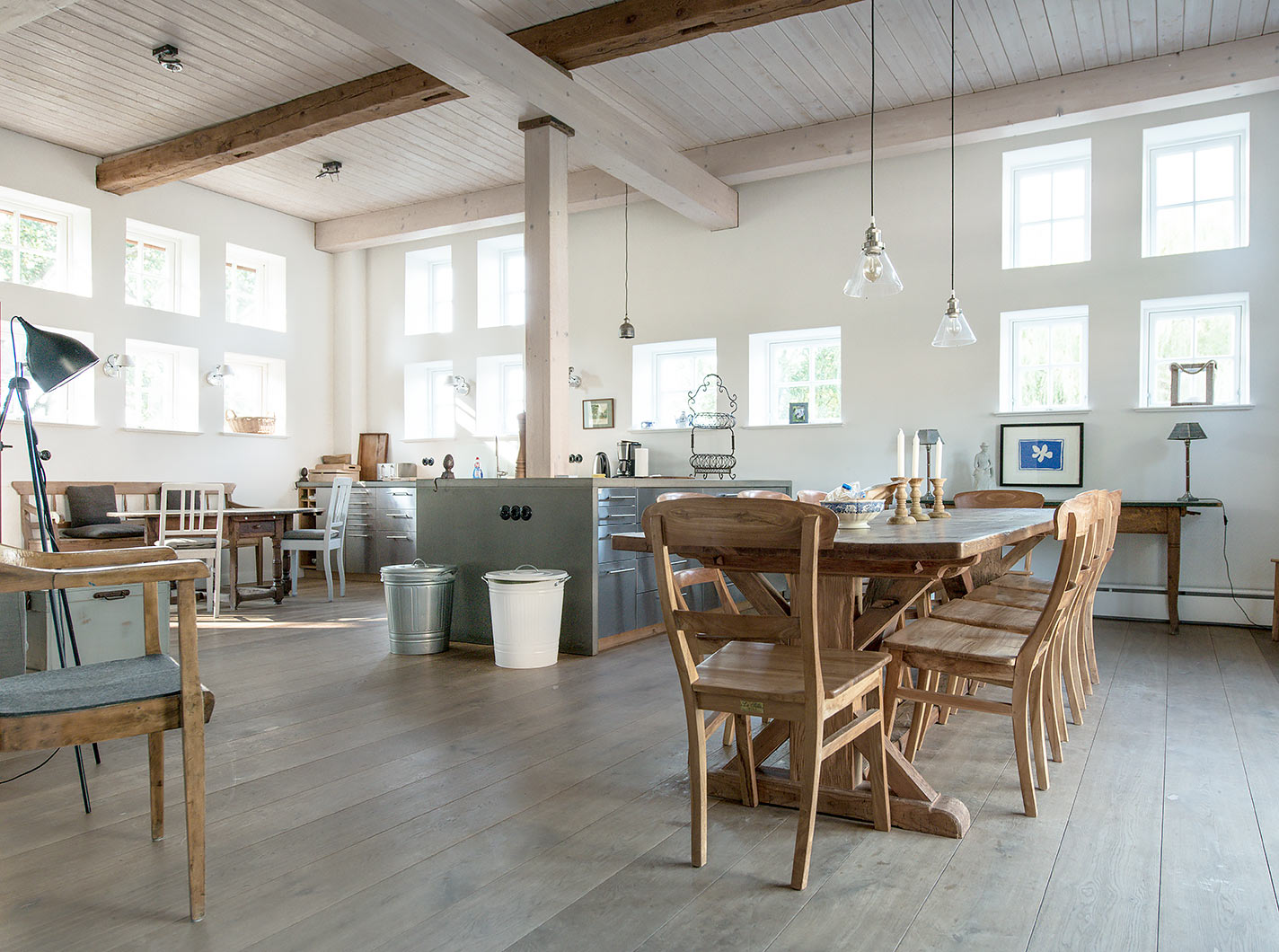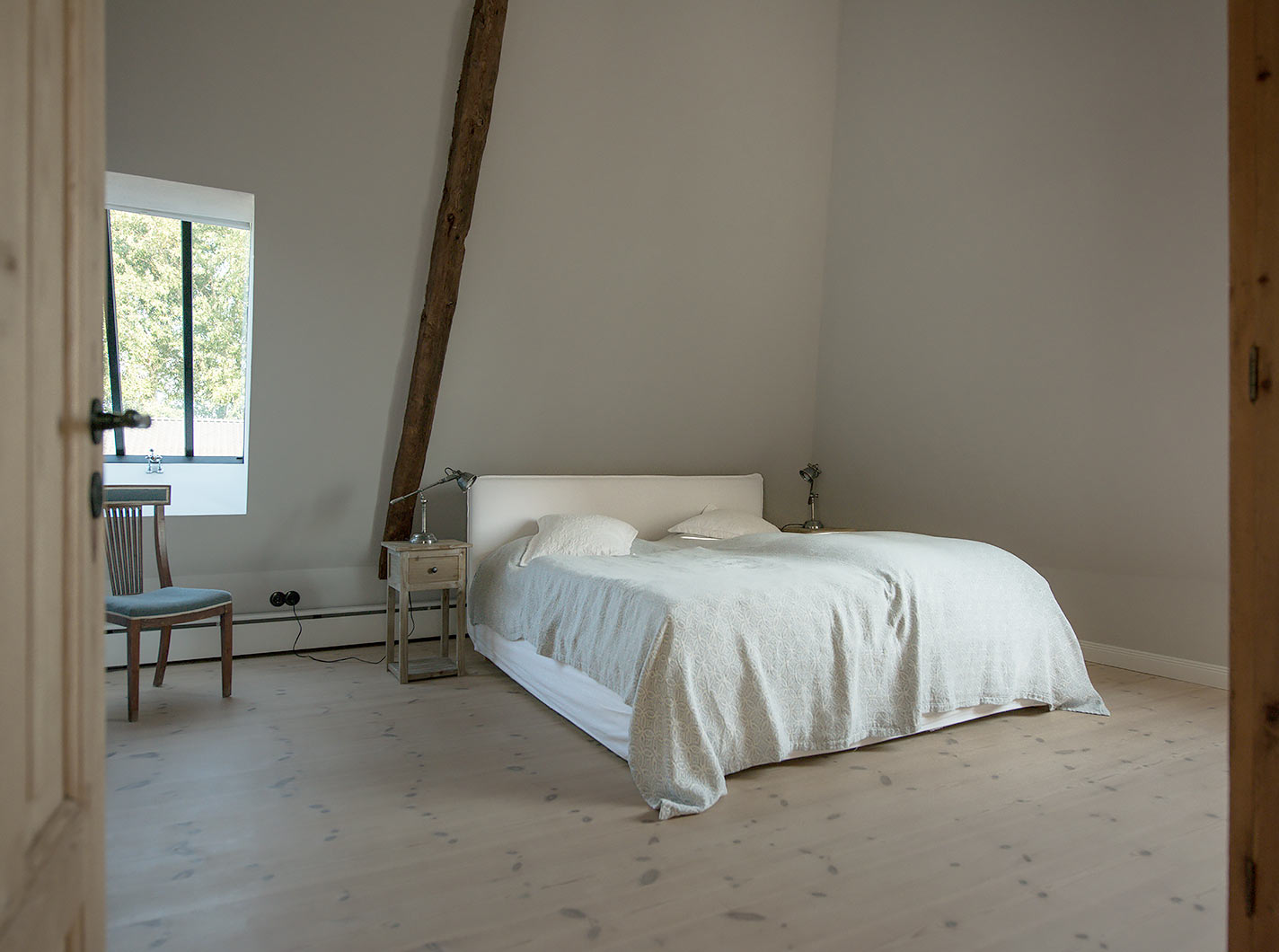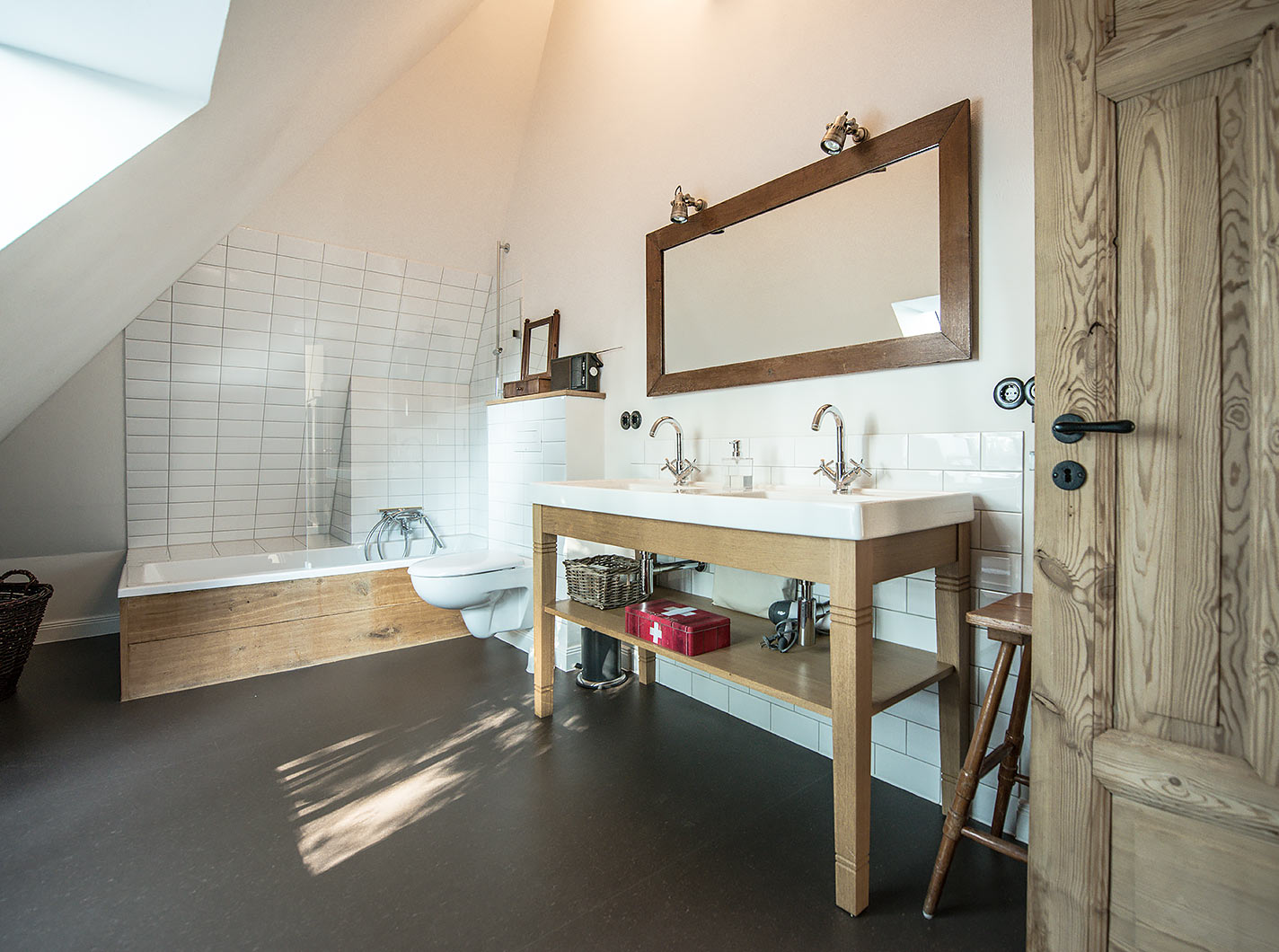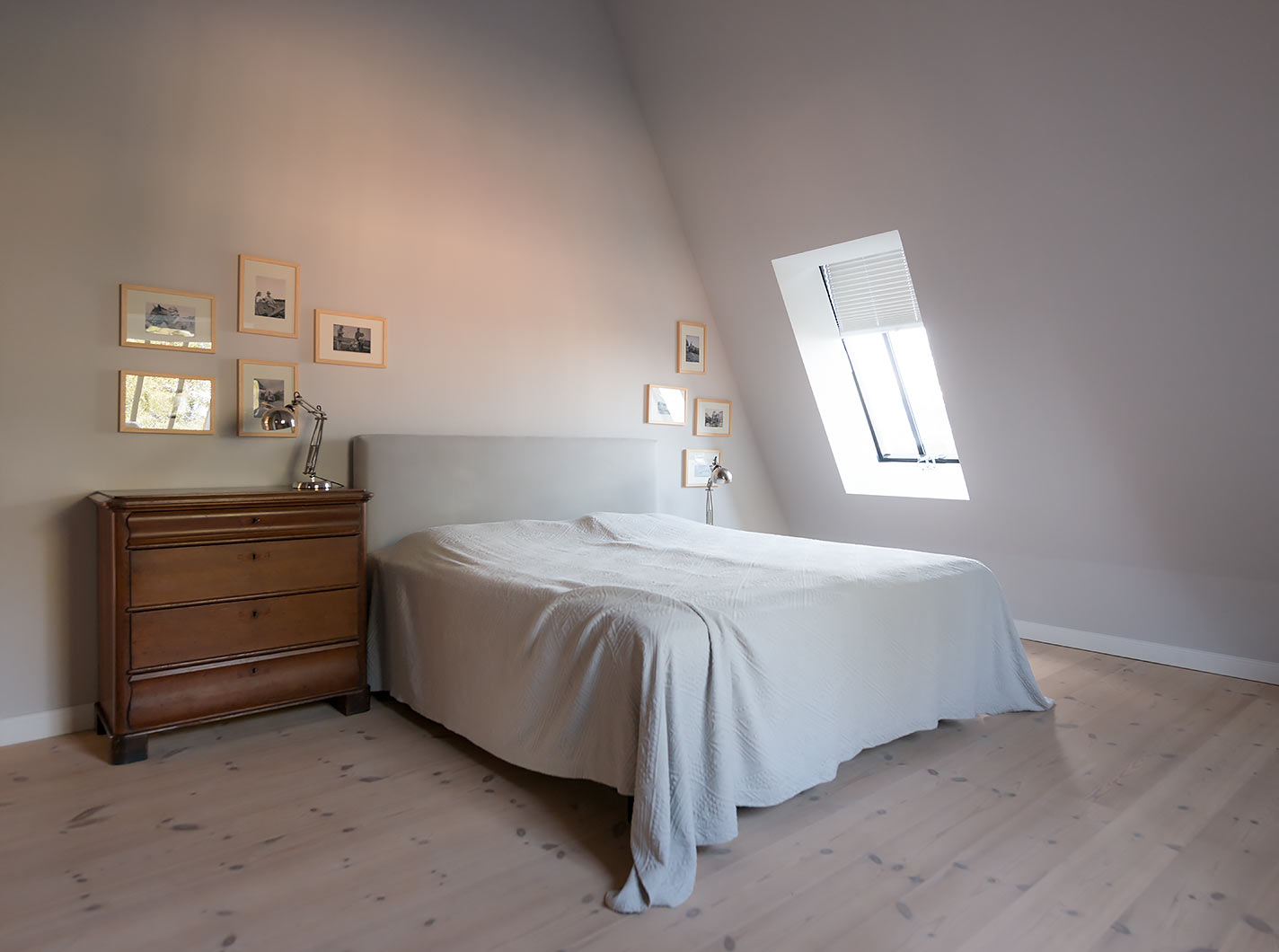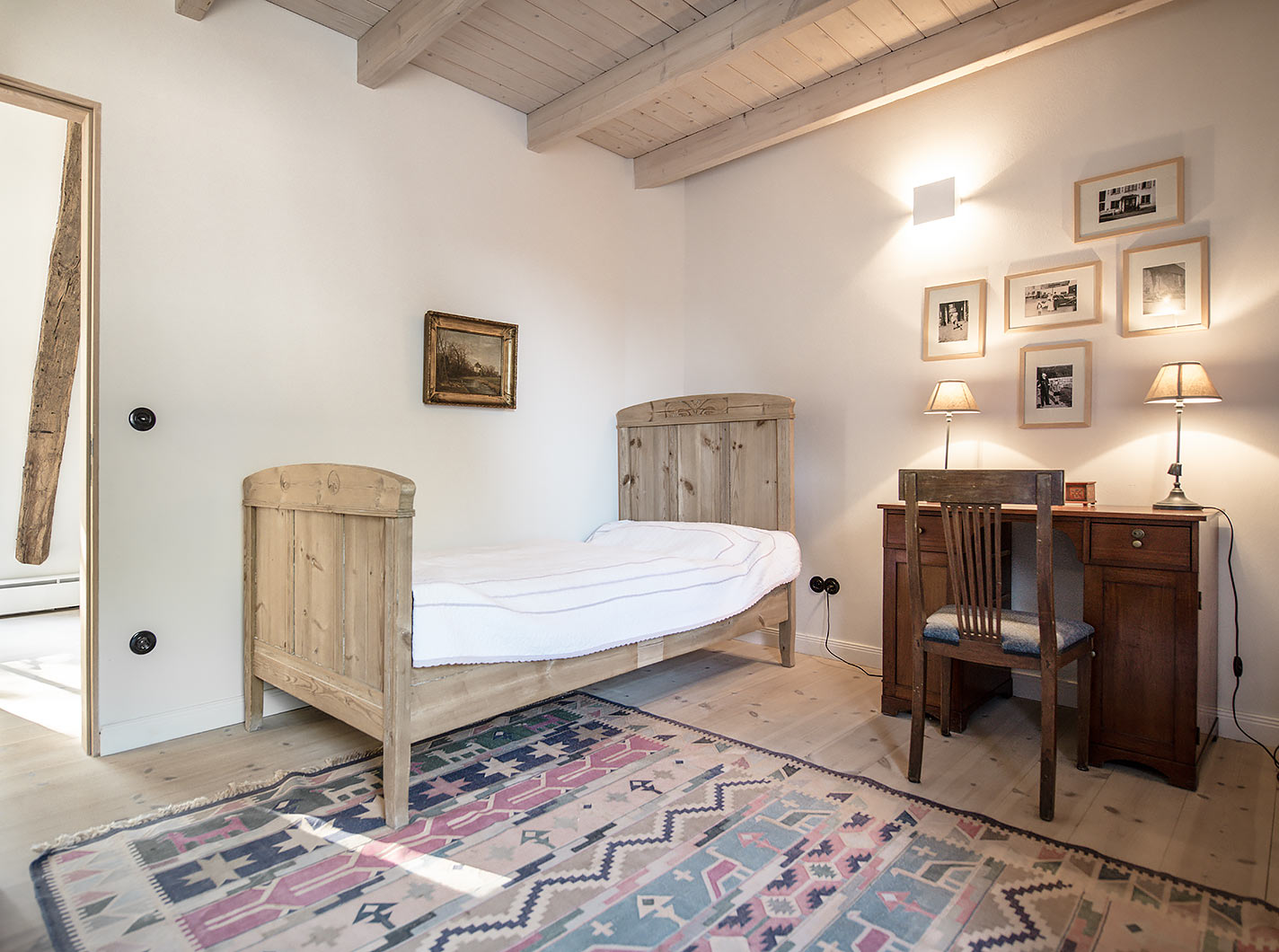 Both the main house, the Westerscheune and the Backhaus are very individual, authentic and above all furnished with high quality. Everywhere you will find beautiful antiques, but they are very cozy. And the kitchen belongs to one of the best equipped ones we`ve seen so far. (The owner family has four children and is familiar with equipment).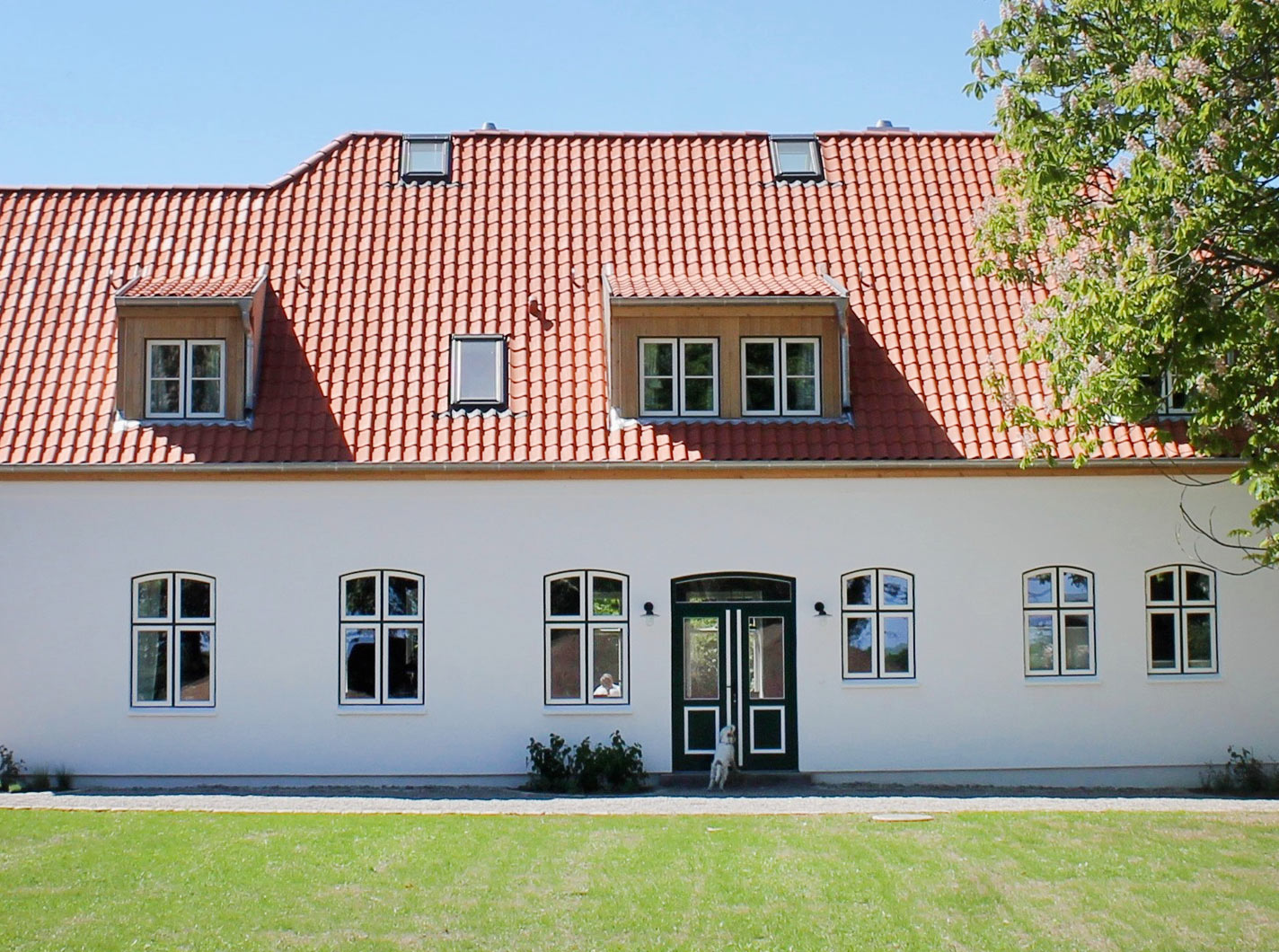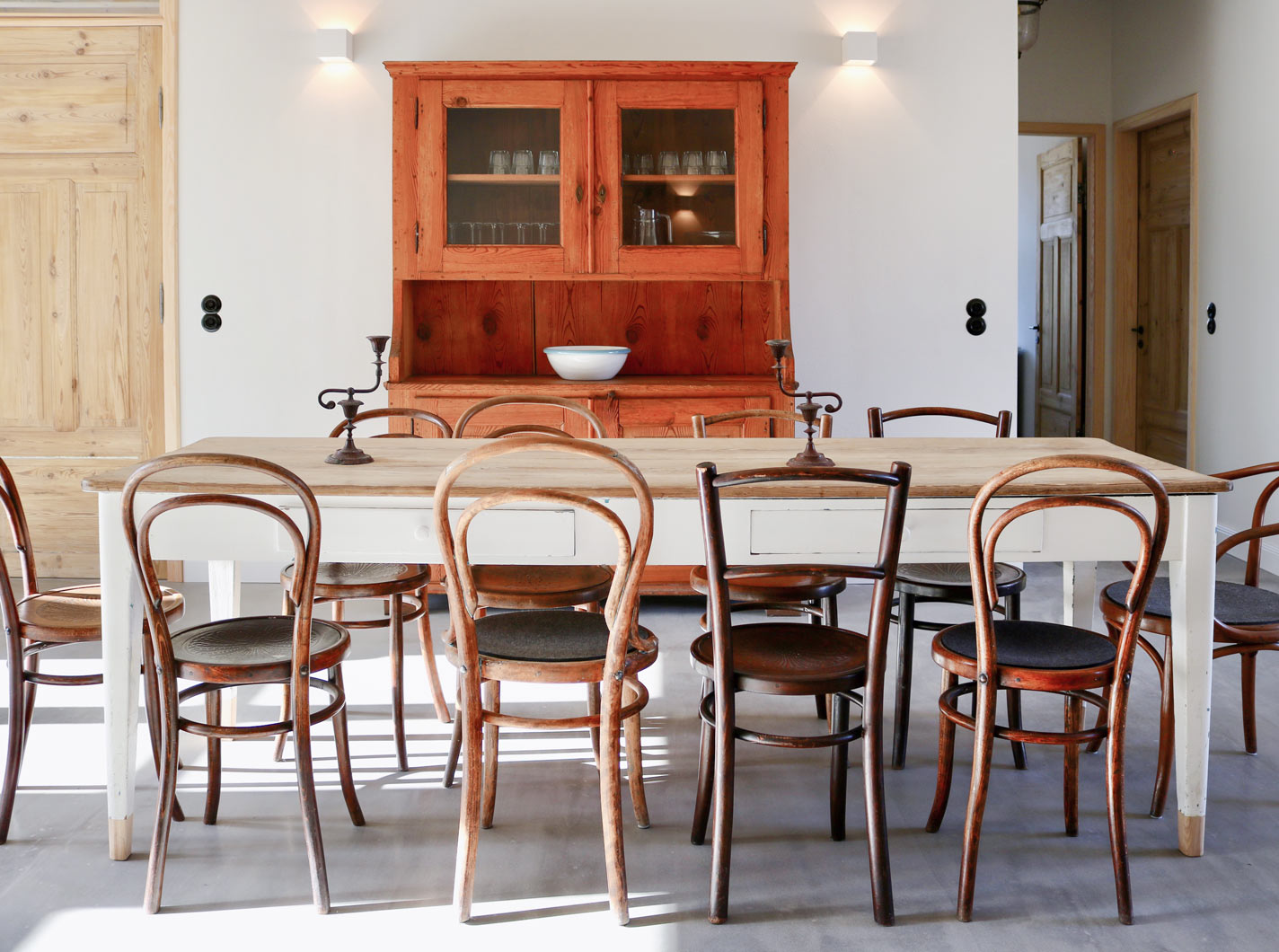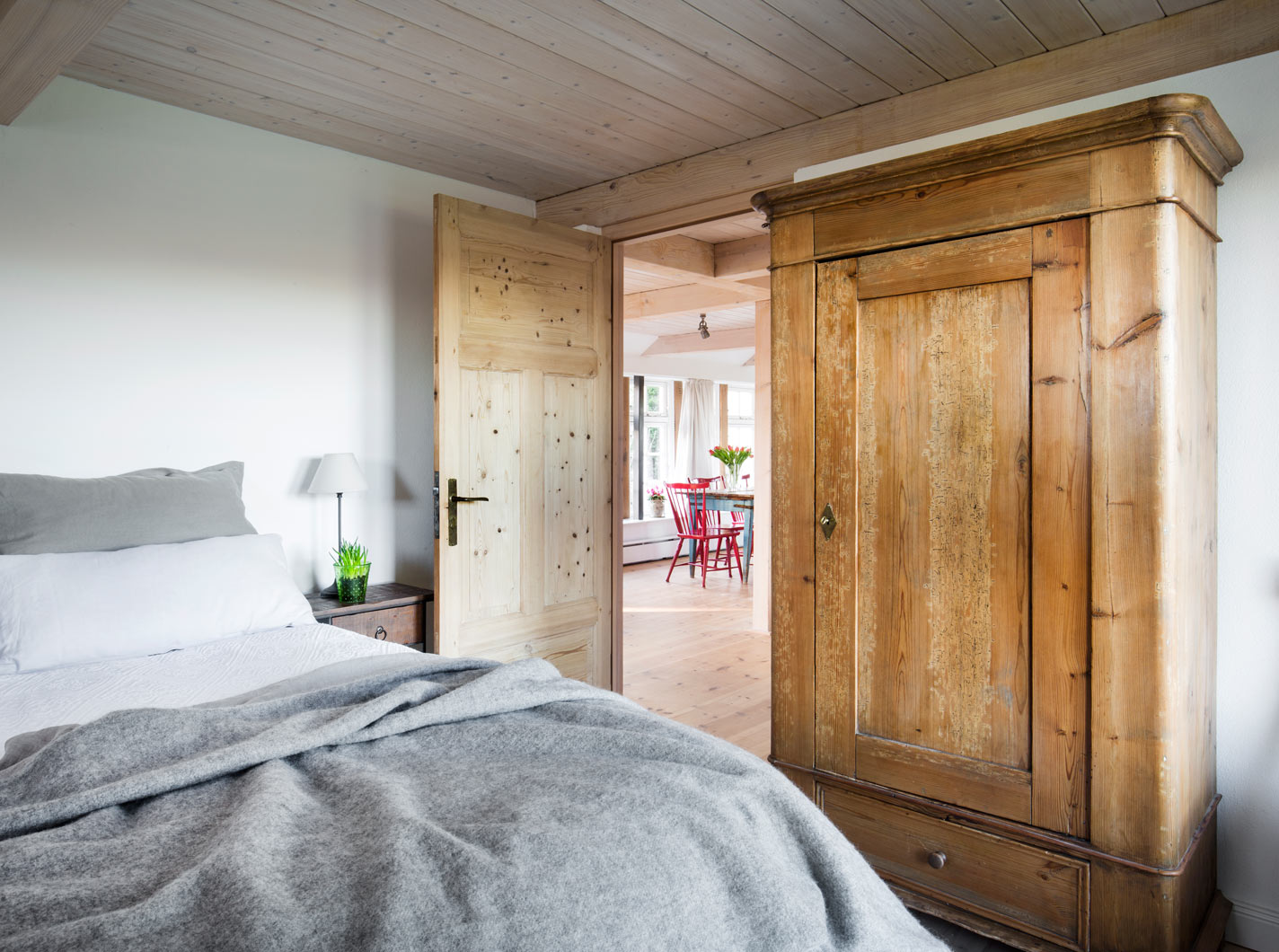 There are a total of four houses to rent: The main house has 280 square meters of living space, 5 bedrooms and three bathrooms. Up to 10 people can be accommodated here. The Westerscheune is also suitable for up to 12 people, there are 4 single beds and 4 double beds, 280 square meters of space. The Backhaus has a small bedroom on the ground floor and sleeps two people in the roof. Kitchen, living and dining arrange around an old oven – very authentic. New to the ensemble is the Caecilienhof, which can accomodate up to 14 people, with 280 square metres of space and a wonderful authentic interior concept.  
Ideal for
Families with children who want to spend a week in a quiet and comfortable Baltic Sea holiday. Of course, the area is also suitable for a larger group, which can then party in the courtyard (it already weddings took place here).
Wellness
Yes, there is a sauna with a relaxation room.
Prices
Westerscheune (max. 12 guests) from 450.- euros, Haupthaus (max. 10 guests) from 279.- euros, Caecilienhof (max. 14 people) from 395.- euros and the small Backhaus from 185.- euros per night.
Bookings & Contacts
Ostseehof Langfeld
Johanna Lutteroth
Langfeld 4
24395 Pommerby
Germany
Tel: +49 179 2005508