The small town of Garmisch-Partenkirchen – host to the Olympic Winter Games in 1936 – is a perfect place. The scenery shows the spectacular motives of the "Alpspitze" and the "Waxenstein" rock. And right next to them is the tip of Germany's highest mountain, the Zugspitze. In summer the guests are sent through waterfall-ravines (Partnachklamm und Höllentalklamm). There are thousands of divine hiking tours and mountain huts. And in winter, apart from the three family-friendly ski-regions, guests enjoy the complete winter-sport program of an olympic village, including wonderful places for ski-touring.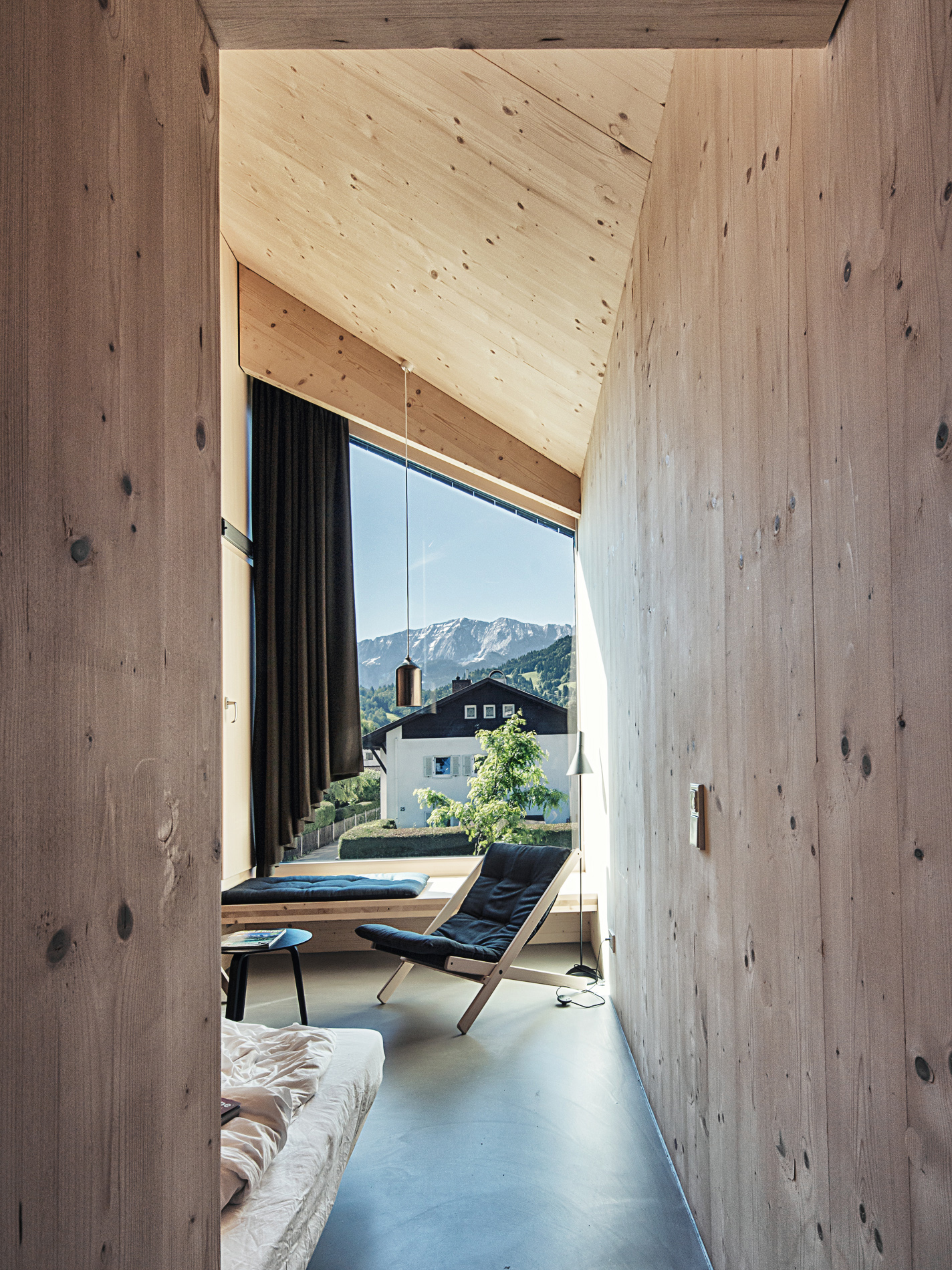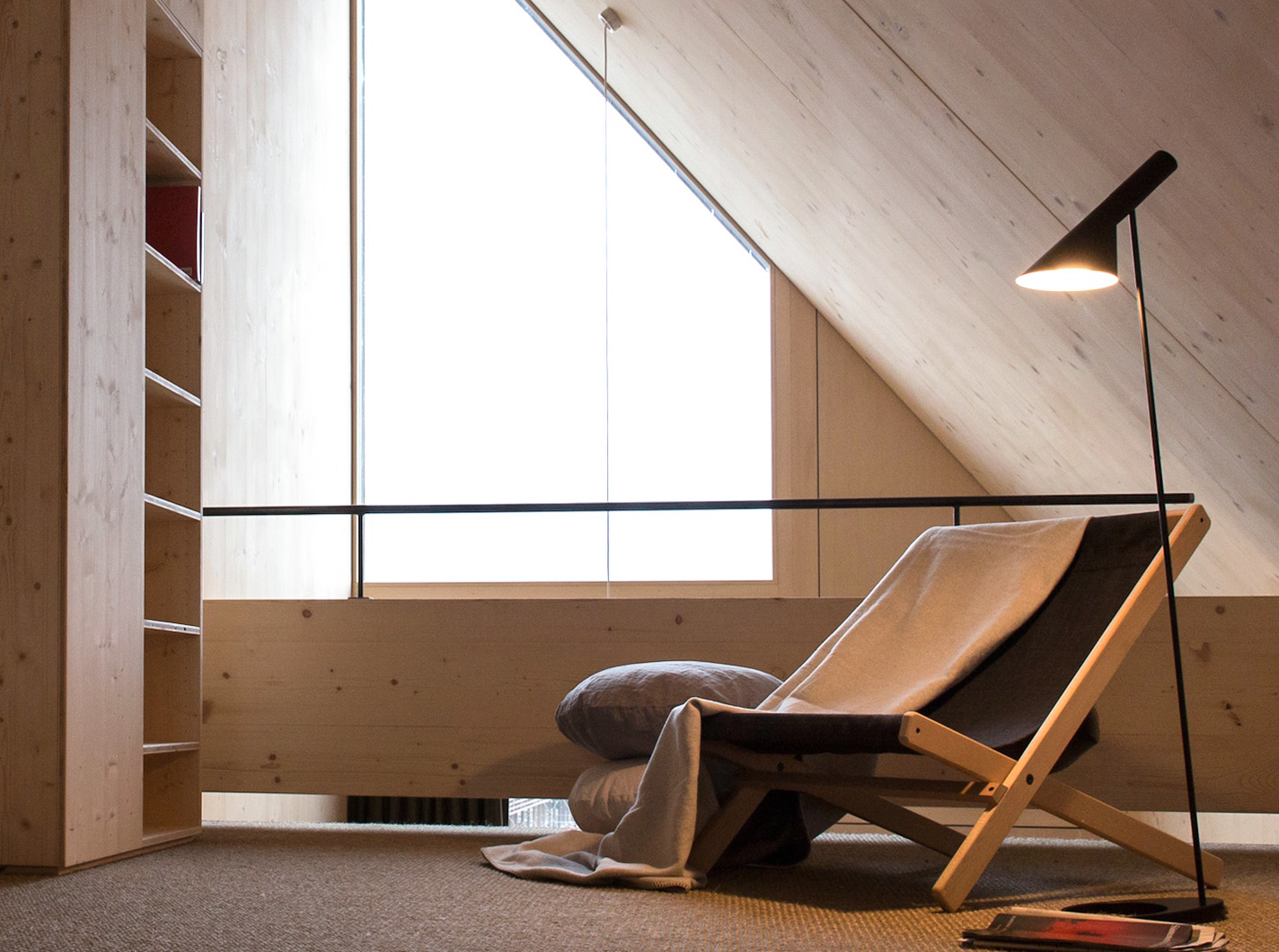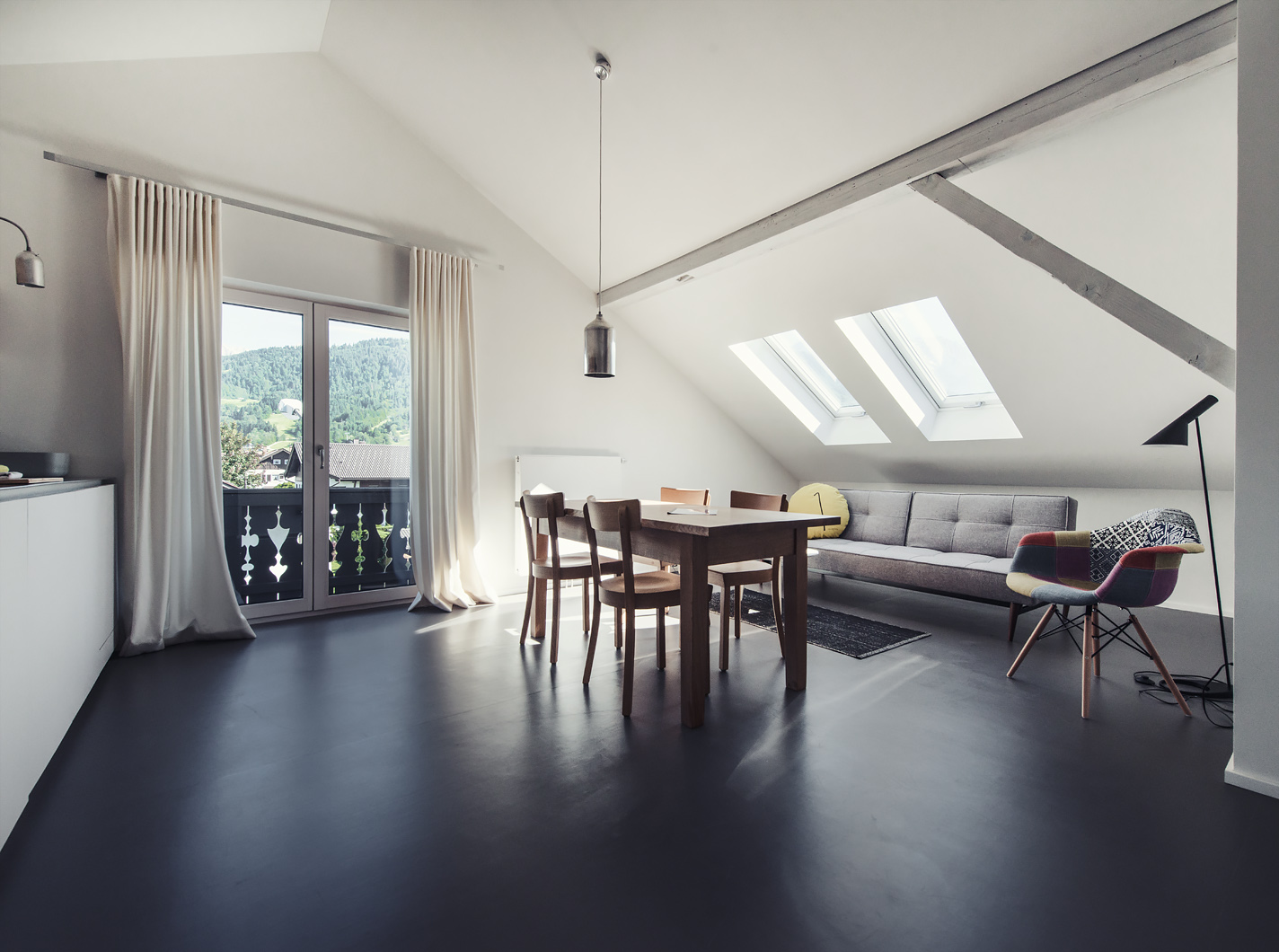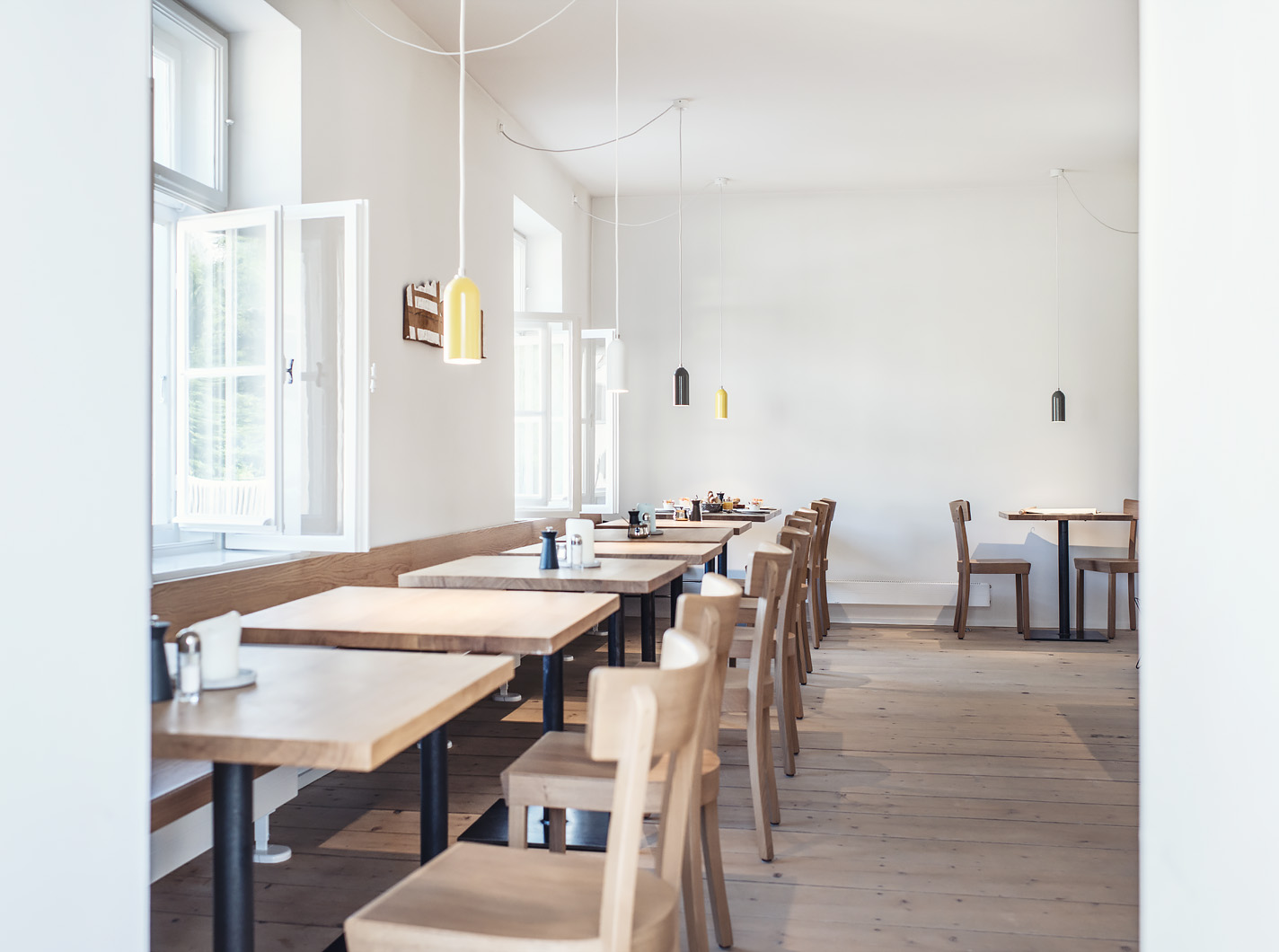 The Concept
The main building, where you can find the breakfast room, the day-bar, two funny decorated seminar rooms and a large family apartment, dates back to the year 1906 and has been comprehensively renovated. It's an ensemble with lofts, which look like mountains from the outside, and which encompass the town of Garmisch. The most beautiful thing about this ensemble is the space, which has been created, especially in the two-story lofts on the second floor.
The Lofts
The quartier has a total of 16 suites and one holiday apartment in the main building. The lofts on the first floor have 32 square metres, the lofts on the second floor all have two stories and offer lots of space. The highlight: Everything is made of solid timber, you feel immediately at ease and the view from the window is – despite town centre location – an absolute dream!
Features
All the lofts have a small kitchenette with a table, but they are not really suitable for large dinners. Breakfast is also served in the main building. There is also a large double bed and a smaller bed in the middle, which is ideal for the kids (sometimes available as bunk beds).
Restaurant
During our visits we always dined in the restaurant in the basement of the main house. It can be highly recommended. It is one of the few places in the city where emphasis is placed on regional suppliers, organic food and many vegetarian dishes.
Location
The quartier is not located in the countryside, but more towards the town centre. Sankt-Martin Straße, which is where the ensemble is, belongs to one of the much driven streets of the town, especially in winter (due to a special glass front, you will not hear any of the cars). Also: it's only a few minutes to local mountain and mountain top. In summer you can use the hotel as a starting point for your bike tours through this alpine world.
Prices
Loft on the first floor from 160 euros for two, the larger one on the second floor costs from 195 euros, including breakfast.
Booking & Contact
quartier – Lofts, Tagesbar, Forum
St.-Martin-Straße 26
82467 Garmisch-Partenkirchen
Germany
+49 8821 9646482
www.quartier-gapa.de
rezeption@quartier-gapa.de