The Story
Thomas Schroll, who grew up on the estate inherits the property from his uncle in 2002. He then finds great appeal in the idea of converting the farm into an authentic and beautiful holiday farm, with family apartments. Together with his wife Dorothea, this newcomer develops a concept that has to be highly praised. The historical cowshed was transformed into six really gorgeous apartments. And the area of the former cornfield has now a bathing pond, including a wooden terrace and sun beds. In addition there are two breakfast rooms, a children's playground, many animals and even an open air brick oven, in which you can bake your own pizza.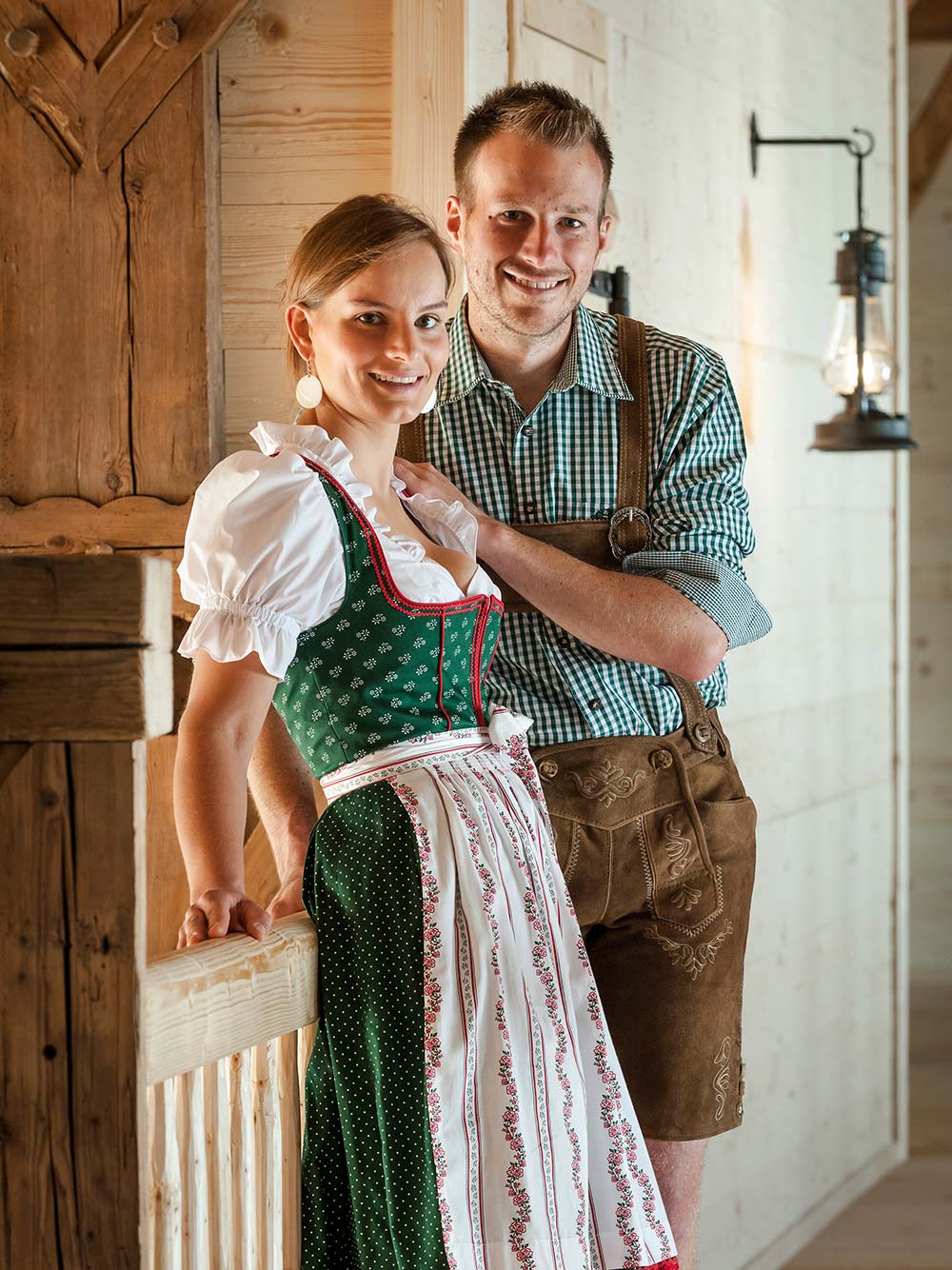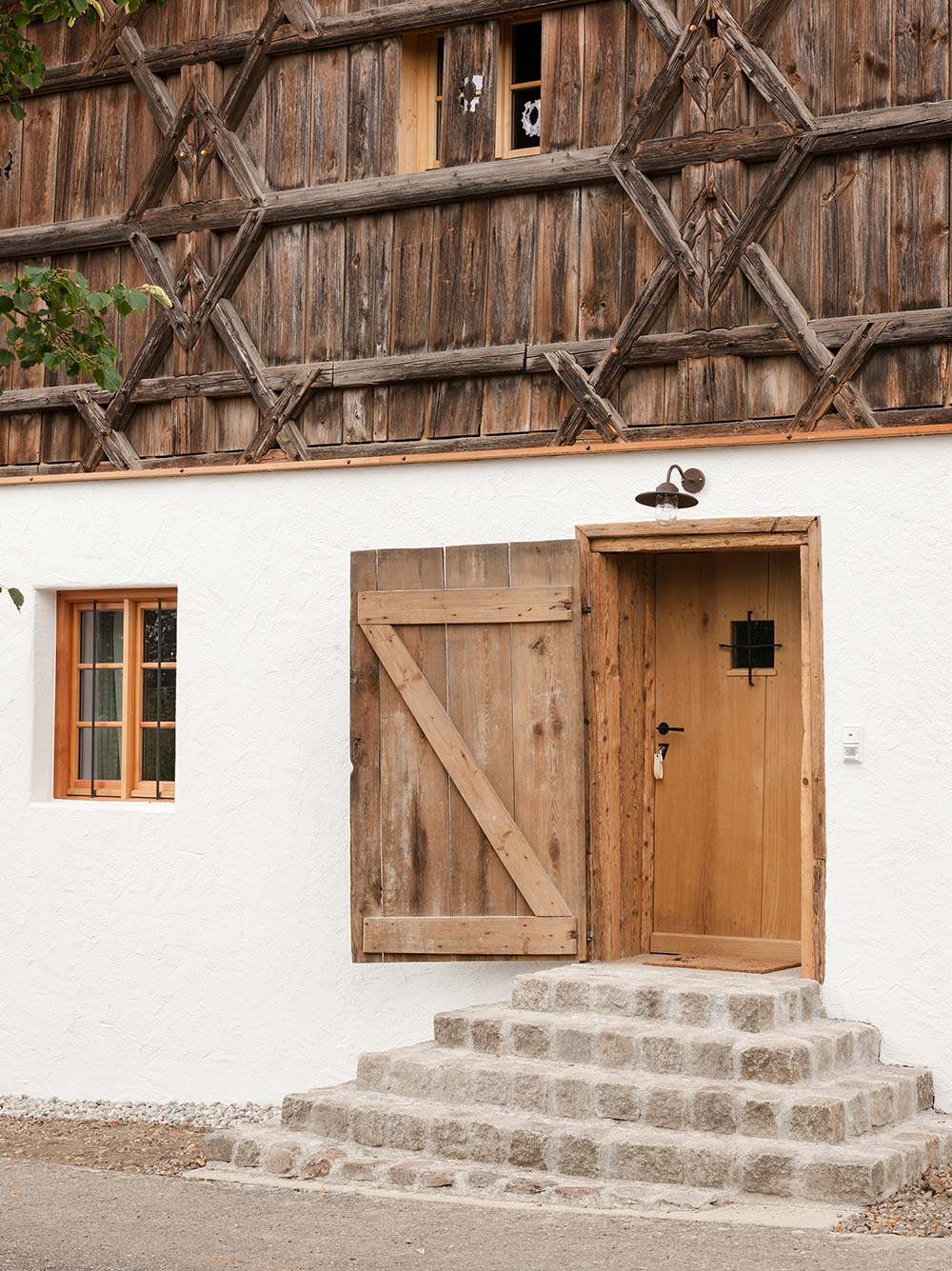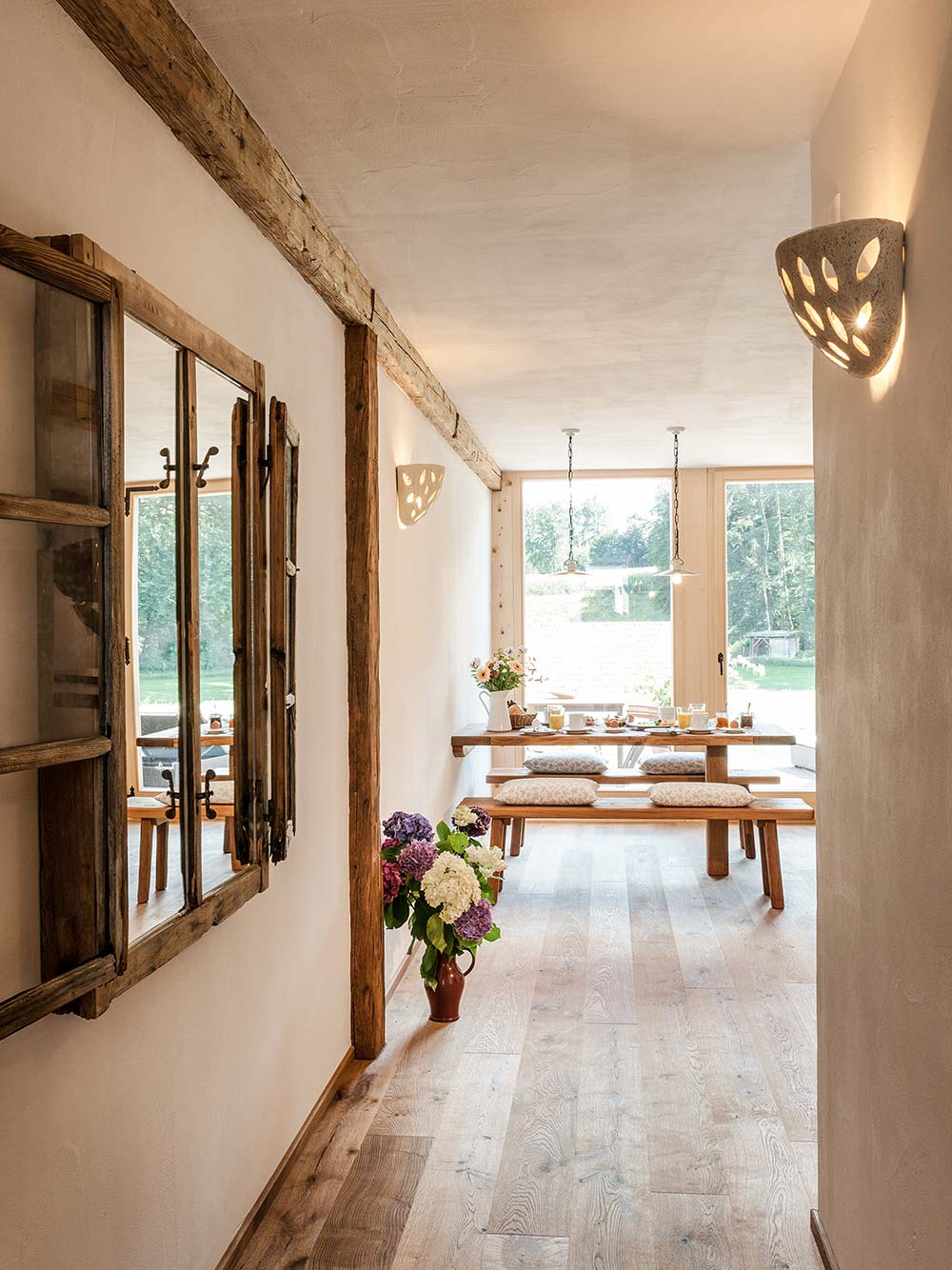 Staller bosses Dorothea and Thomas take care of the guests personally.
The Apartments
In the year 2015 Thomas and his wife Dorothea opened the completely revamped premises, which lie about 10 minutes north of Lake Chiemsee. The six apartments were built with a lot of precious timber, creative elements and lots of natural materials. No cost-saving was implemented in the bathrooms either, where everything is of the highest quality. They all have their own saunas and a few even have a whirlpool on their terrace.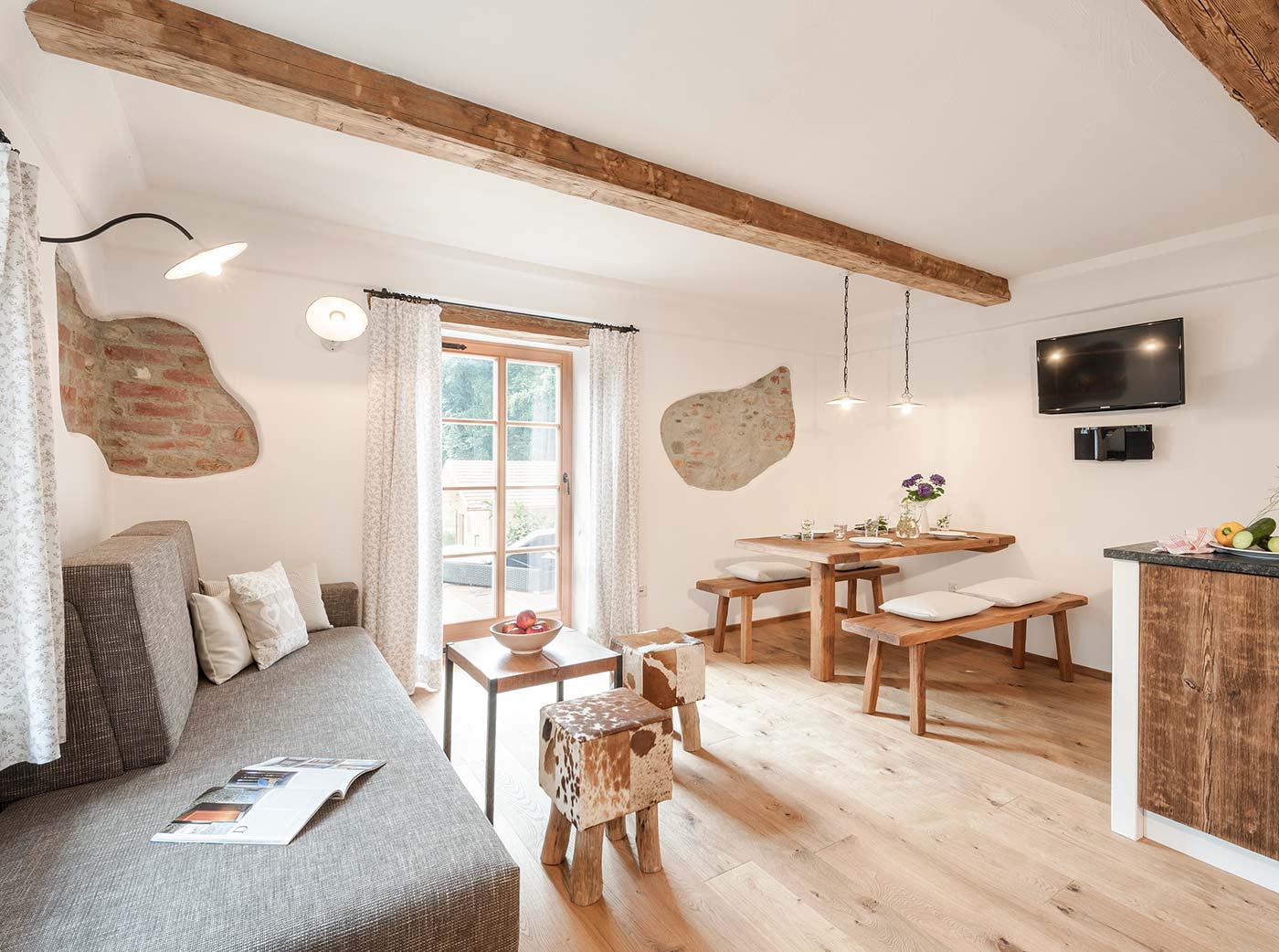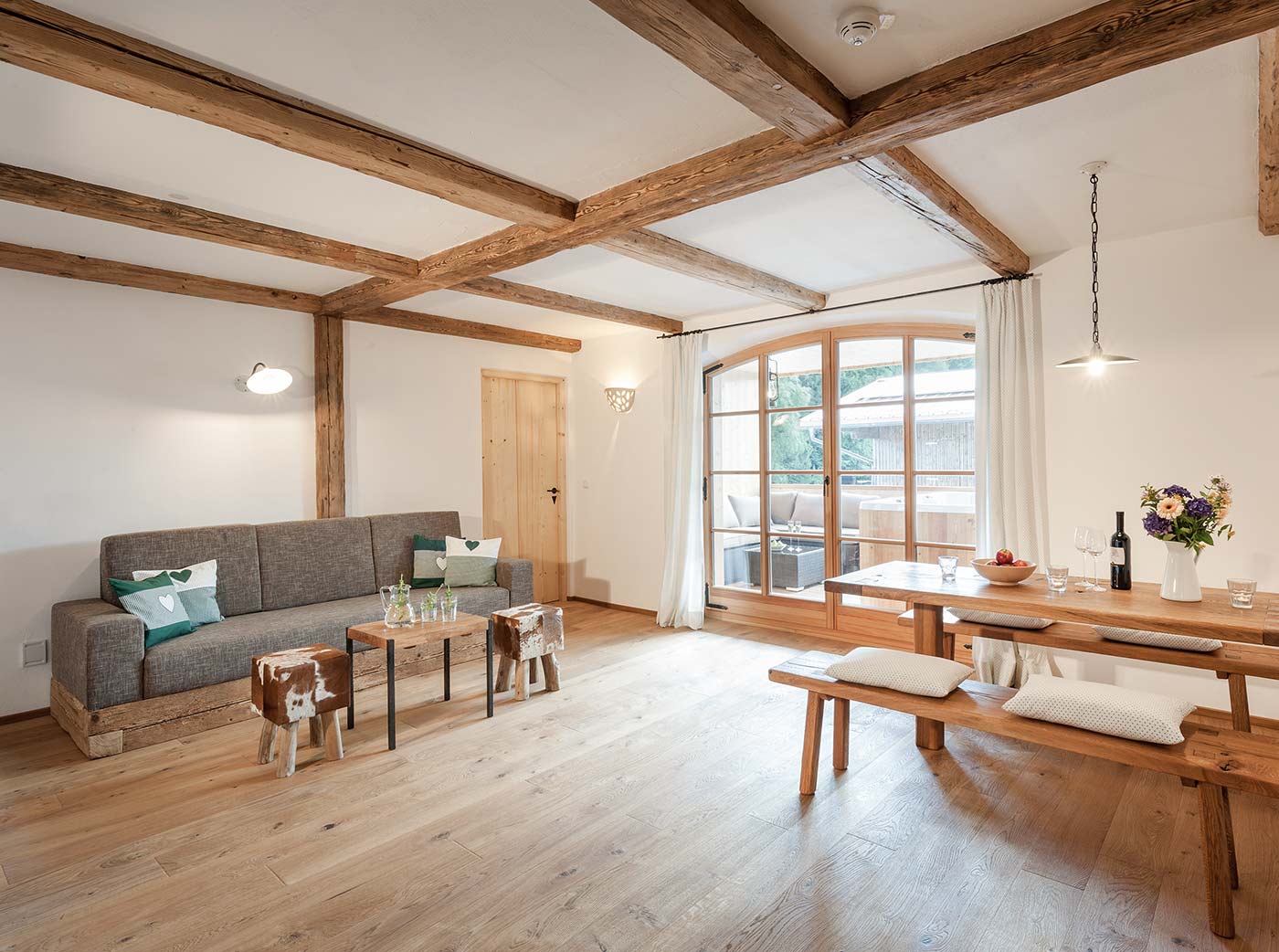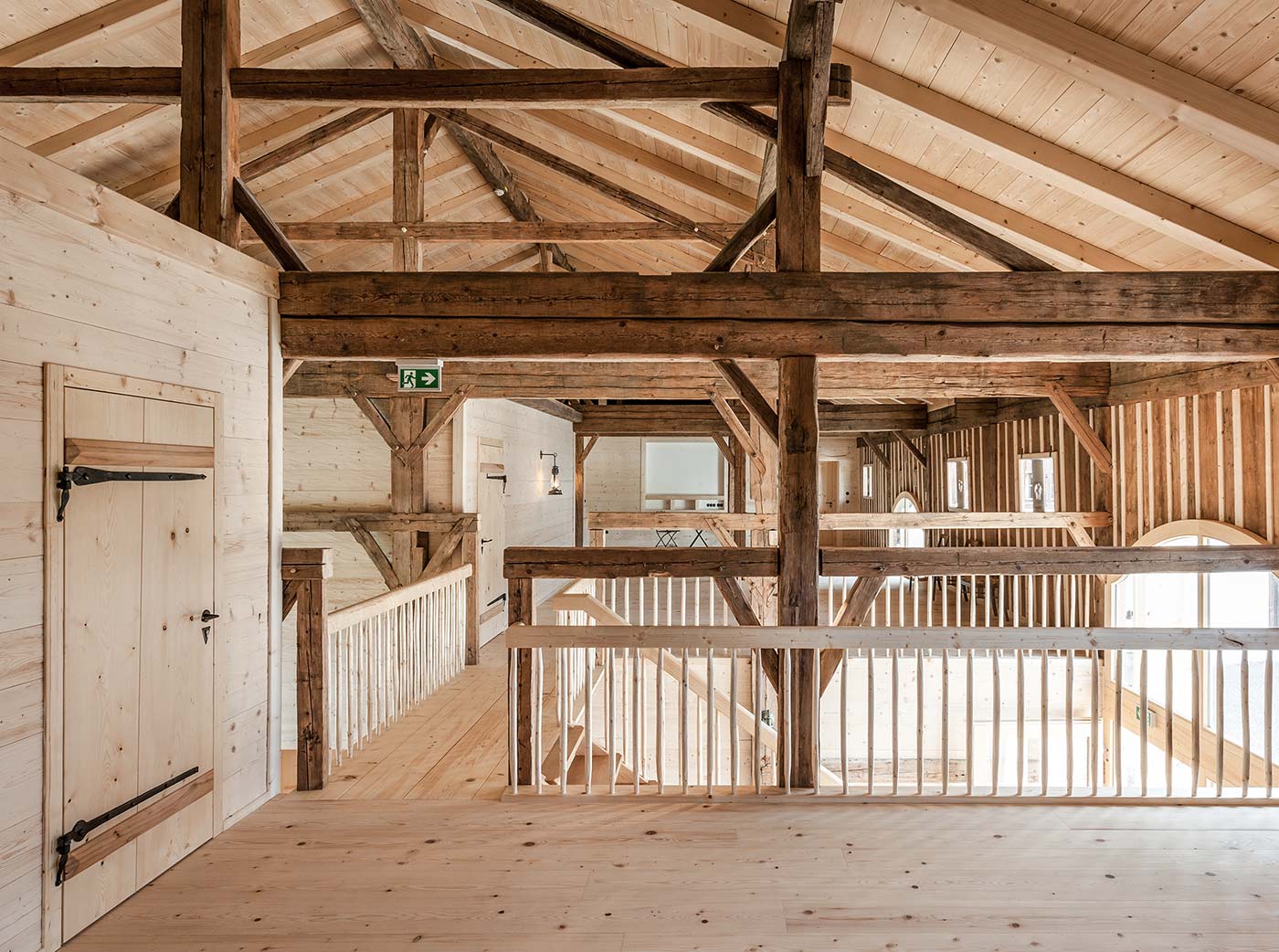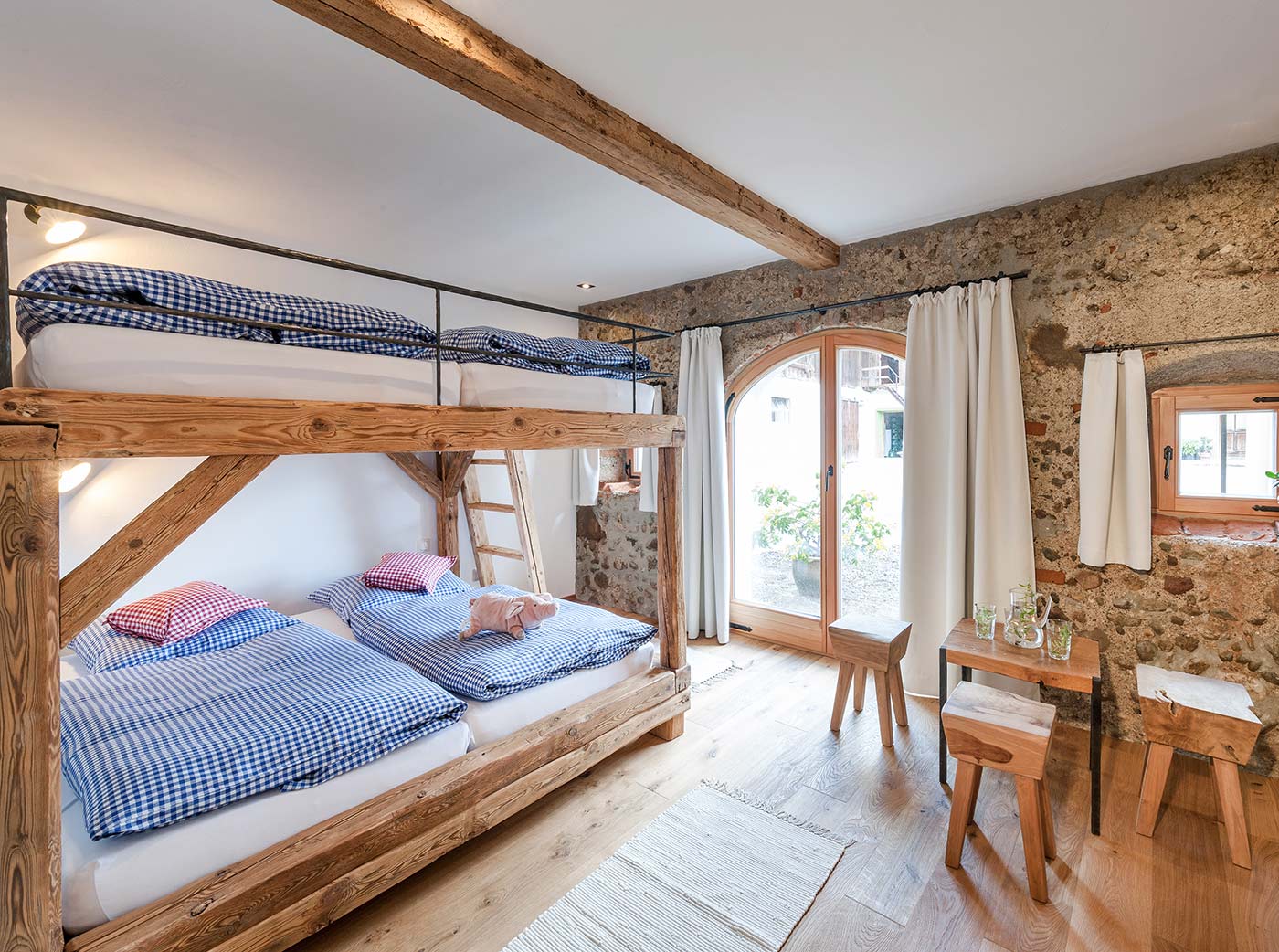 The Surroundings
The two of them laid out a man-made lake on the former site of the cornfield, which is a pleasure to swim in during the summer months. Right next door is an enormous playground for the kids and in the meadow you can see grazing Alpacas, sheep and goats. One hamlet further the rabbits are hopping. Those who want to can ride a horse, but of course there are donkeys, ponies and cats here too.
In the vicinity of the farm (3 kilometres away) there are two wonderful, natural bathing lakes, with water of top quality and of course there is Lake Chiemsee itself.  However, the mountains are about a 40 minute drive away.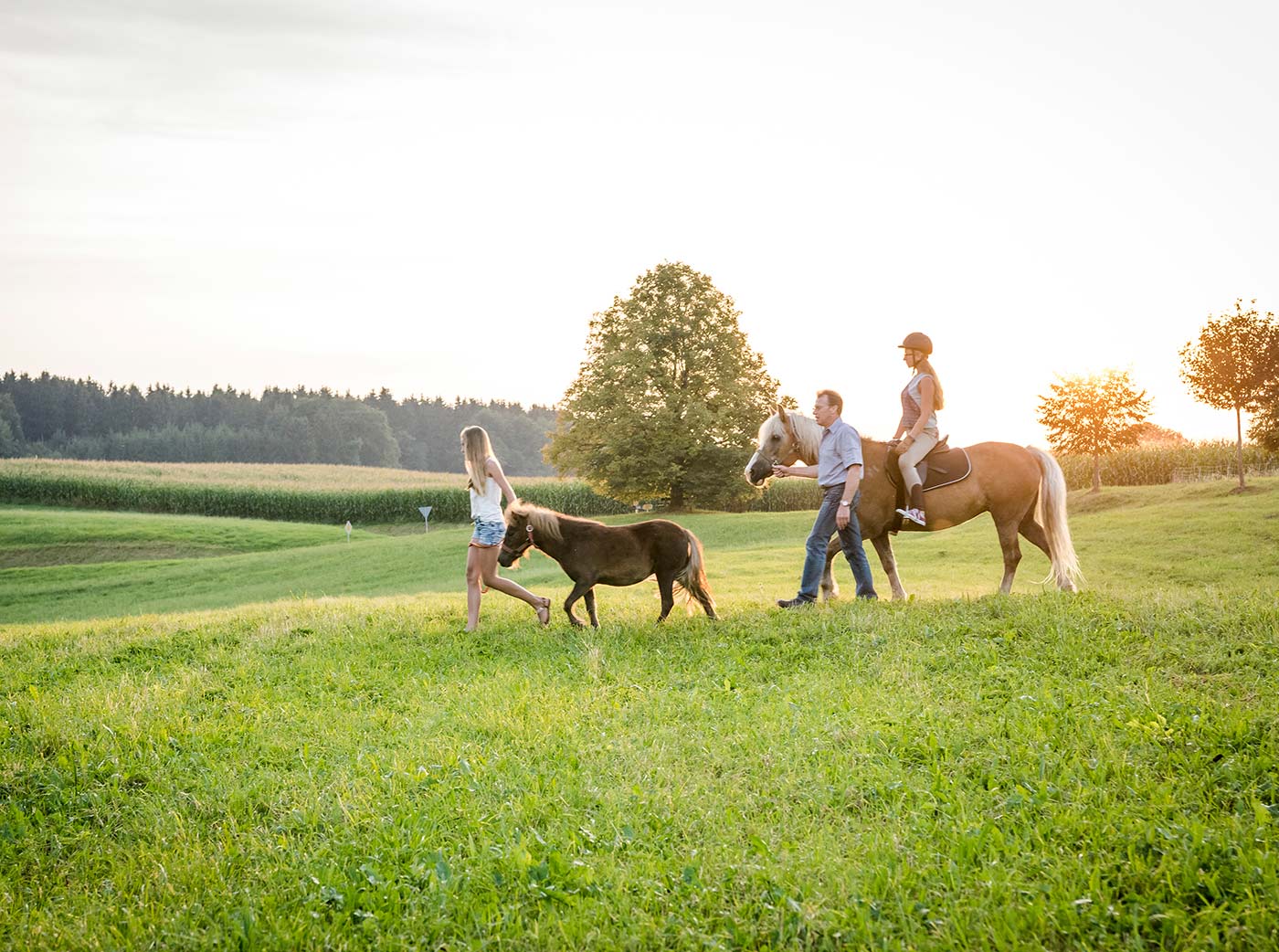 Breakfast
This is also in the main building and there is a choice of two breakfast rooms. It consists of a breakfast buffet with regional products (costs 10 euros extra per person). Everything is very cosy, authentic but especially  – uncomplicated.
Ideal for
Every family with a cild or children, who are looking for something original and who love holidays in the countryside.
Wellness
Those who want to can order in massages and wellness therapies from the outside who come directly to the farm. The Staller Holiday Farm works together with local masseurs, who will even come to your apartment on request.
Prices
In Spring an apartment can be rented from 215 euros per night. Total prices can be found here.
Booking & contact
Staller Holidayfarm 
Dorothea und Thomas Schroll
Staller 1, 83370 Seeon
Telephone: +40-8621-6496929
E-Mail enquiries