If you built it they will come! It sure worked for Alida and her husband Miguel and their B28 Apartments project. The couple dreamed of offering guests an authentic experience in their hometown. So they transformed a historic building in the heart of Porto's old town (a UNESCO World Heritage Site, after all) into a kind of modern guest residence. It is strategically located in an area that used to be part of the Jewish quarter (Judiaria / Portas do Olival). Today it is a vibrant neighborhood full of artists with many small bars and typical restaurants. The feel? Imagine stepping into a picturesque Porto postcard — lots of patina, lots of frescoes, lots of vintage signs.
As soon as you enter you think of the place as more of a residence rather than a hotel – a very authentic one to be precise. One with an abundance of history. So you quickly feel like a local, disappearing in the doorway next to the nice little Alimentari store and diving into the spacious, bright staircase. The apartments are all illuminated with light and some have fantastic views into the canyons of this truly exciting city.
When you arrive, you also meet the hostess: Alida. She knows every nook and cranny of her hometown and is happy to share that knowledge. She says: "We want to give guests just that authentic vacation experience." She wants visitors to fall in love with Porto and leave only with good memories once they have moved on. This is what makes her happy, she says.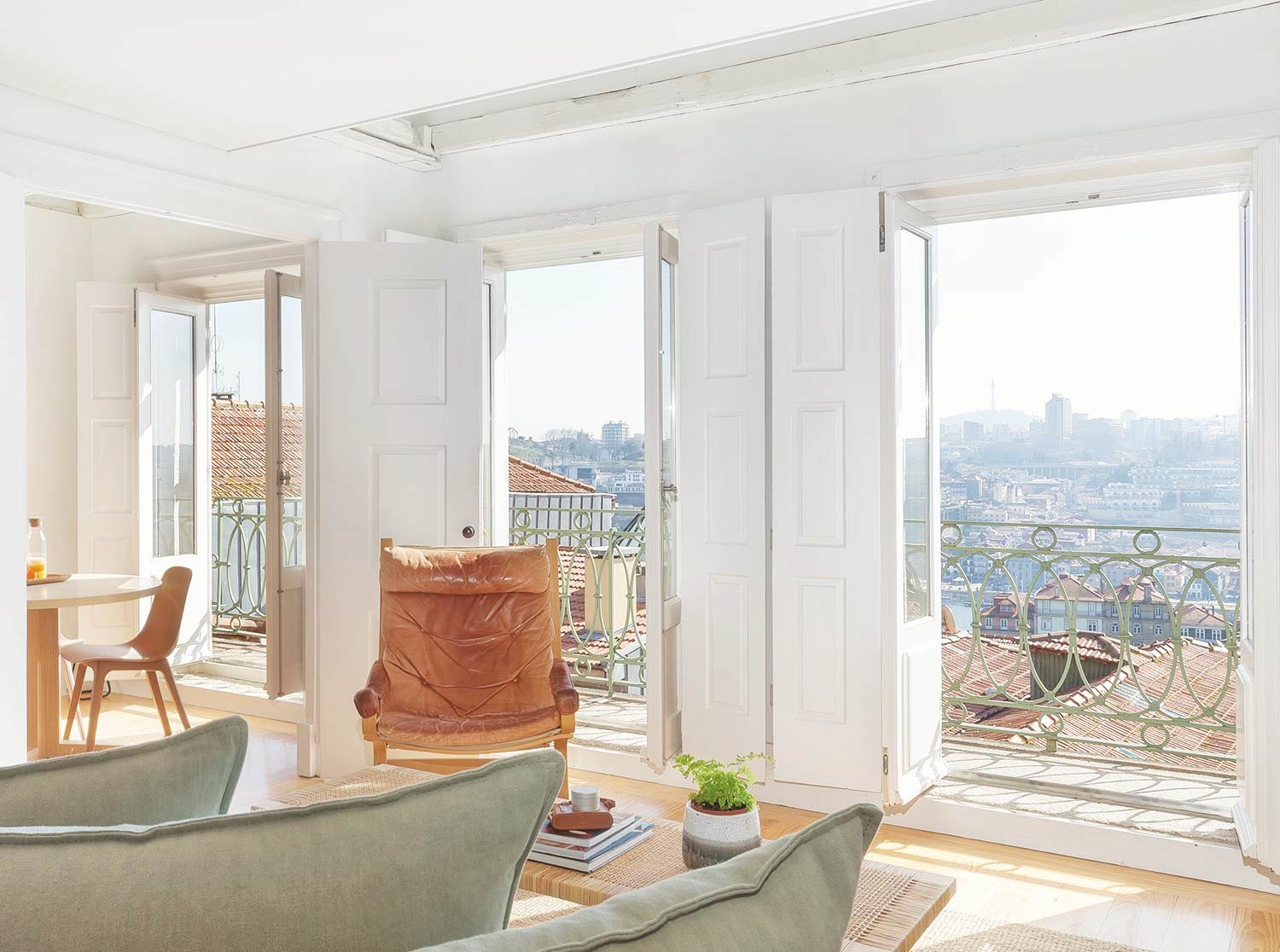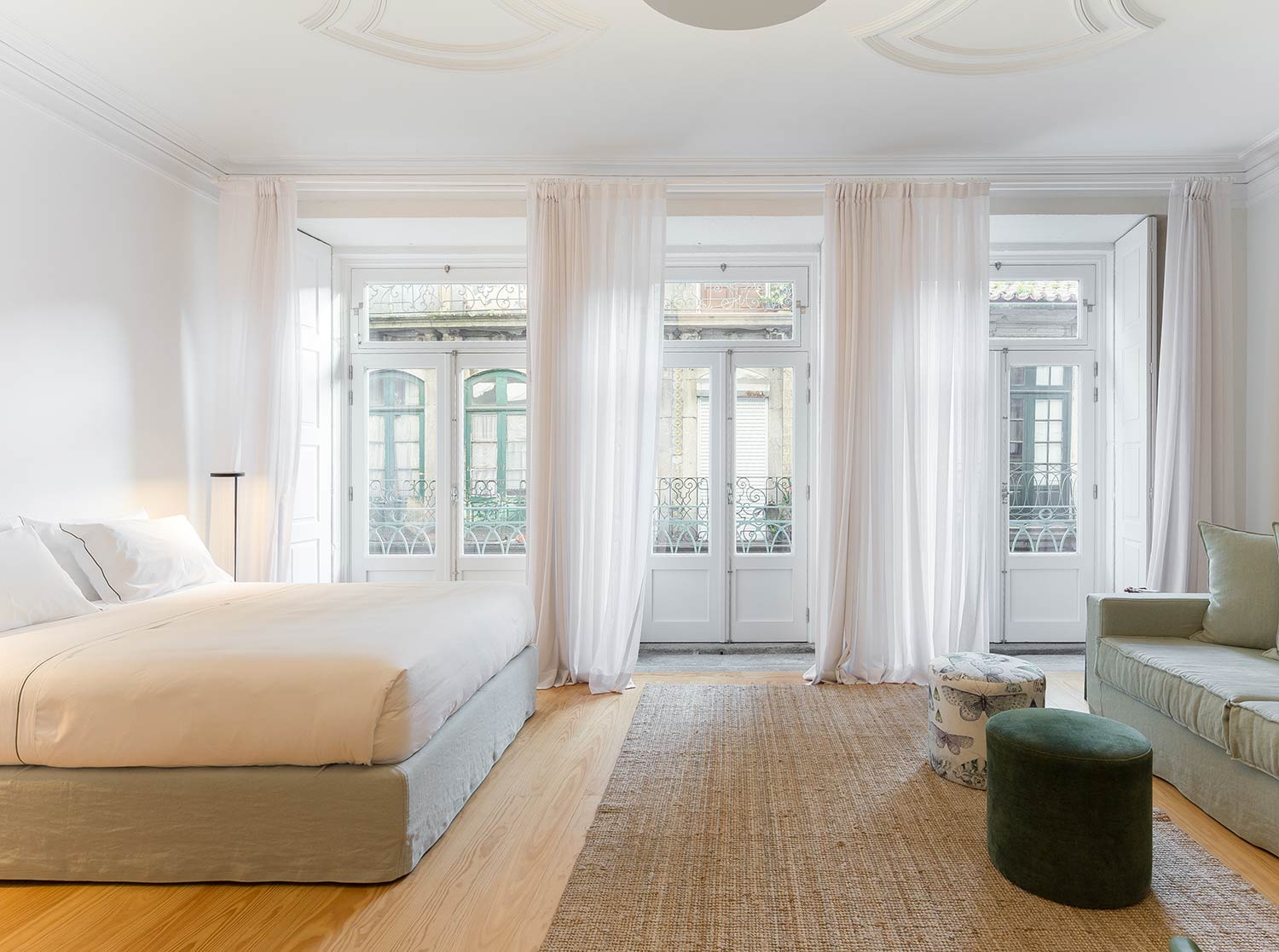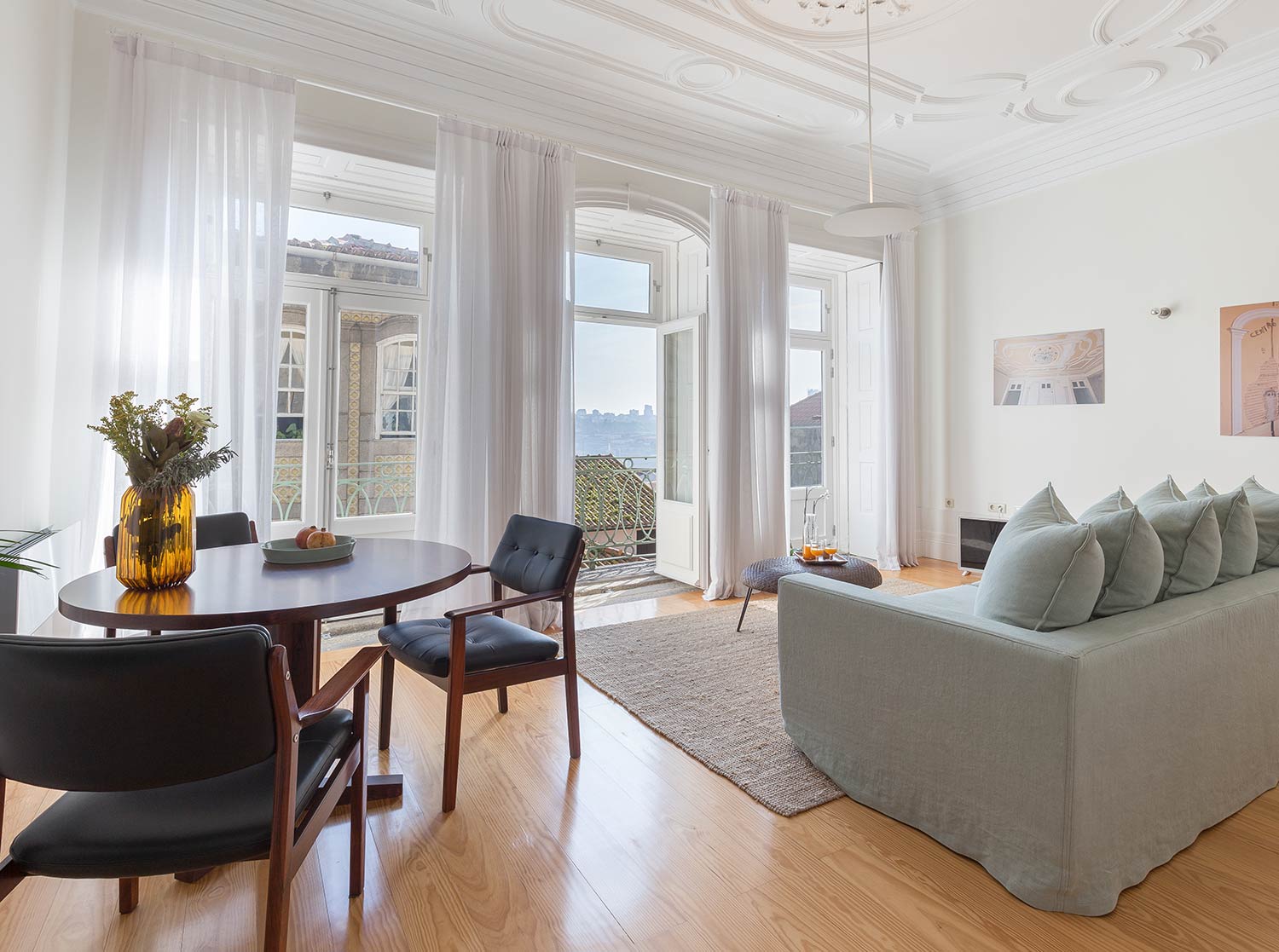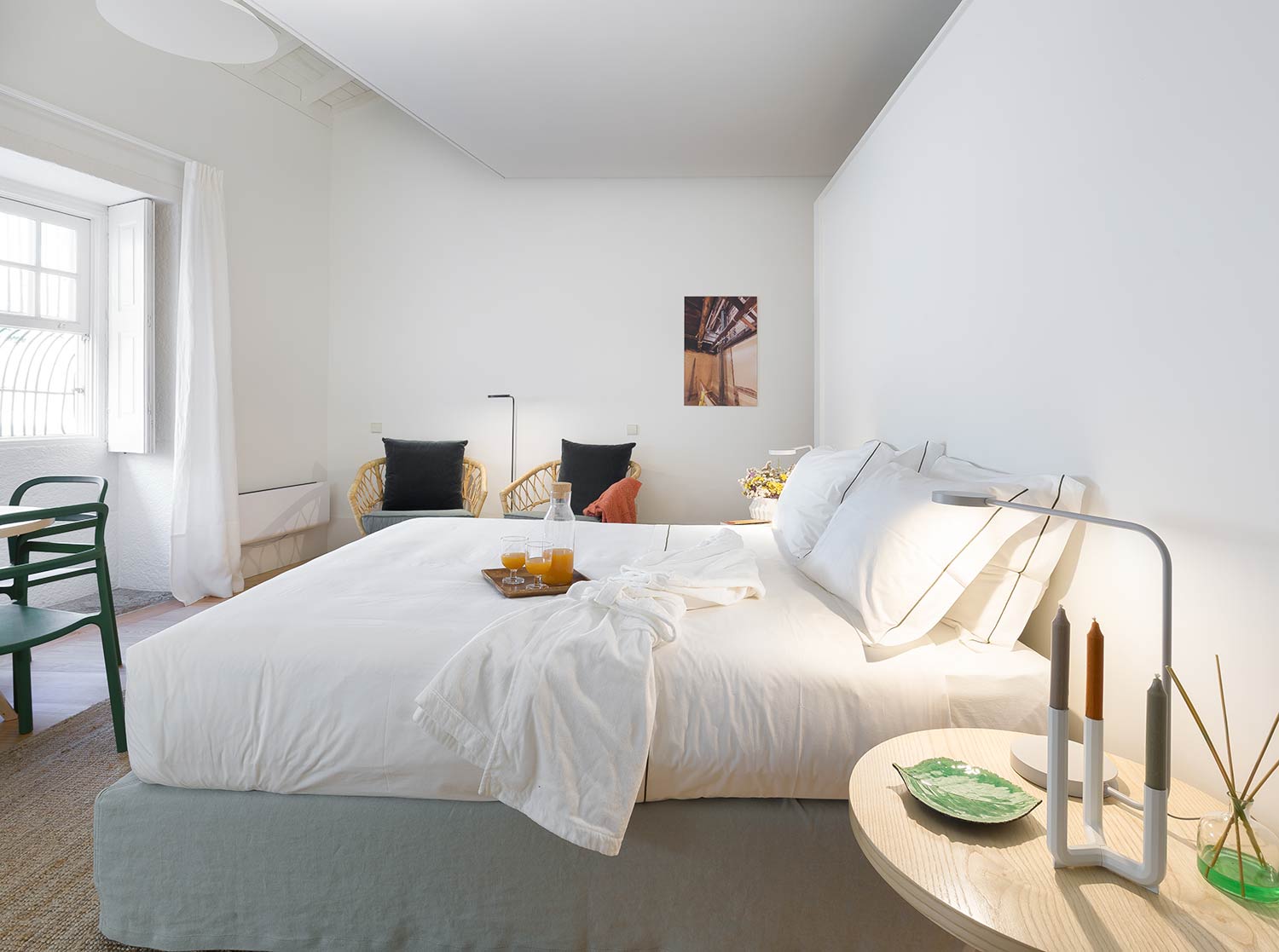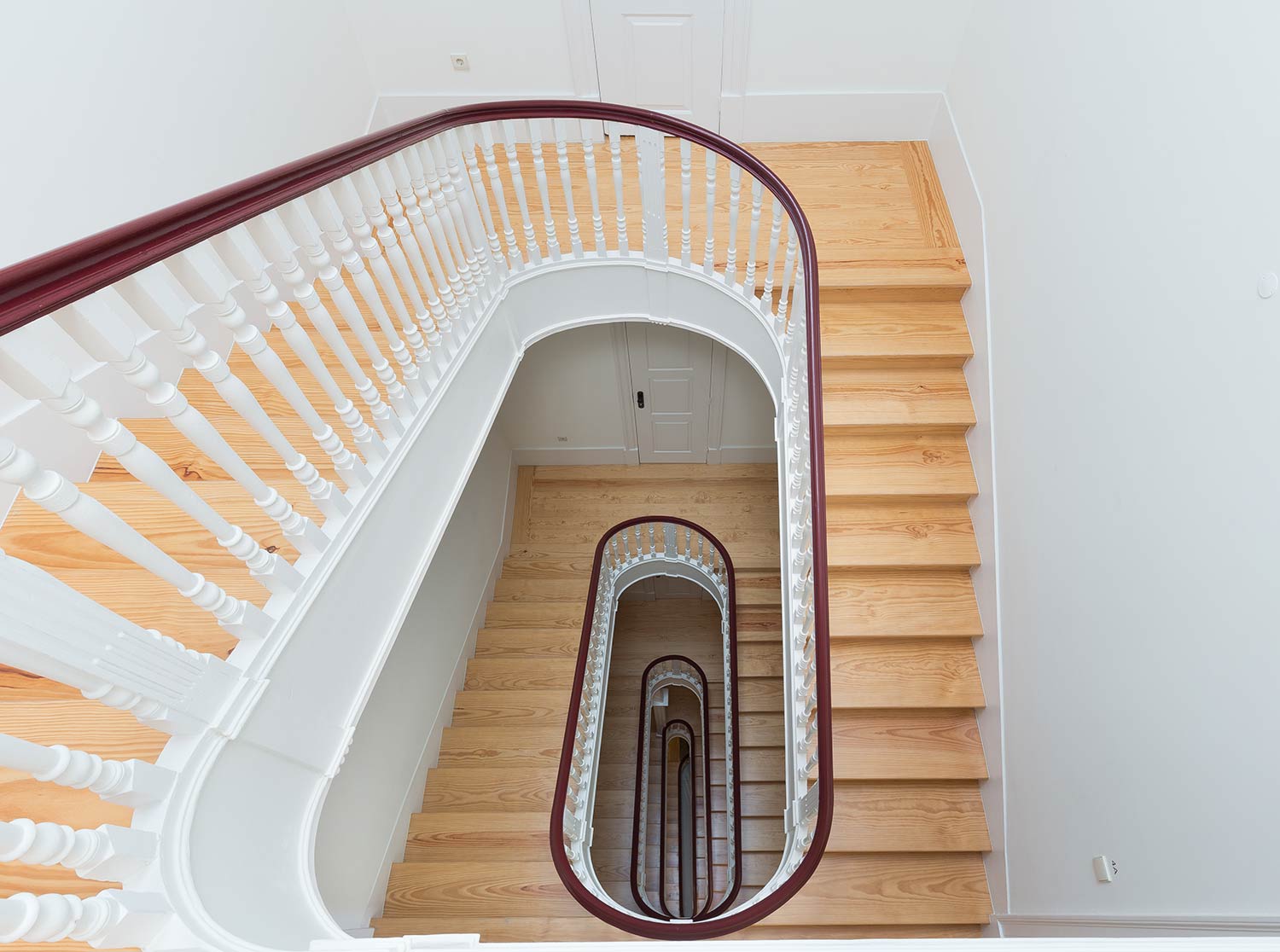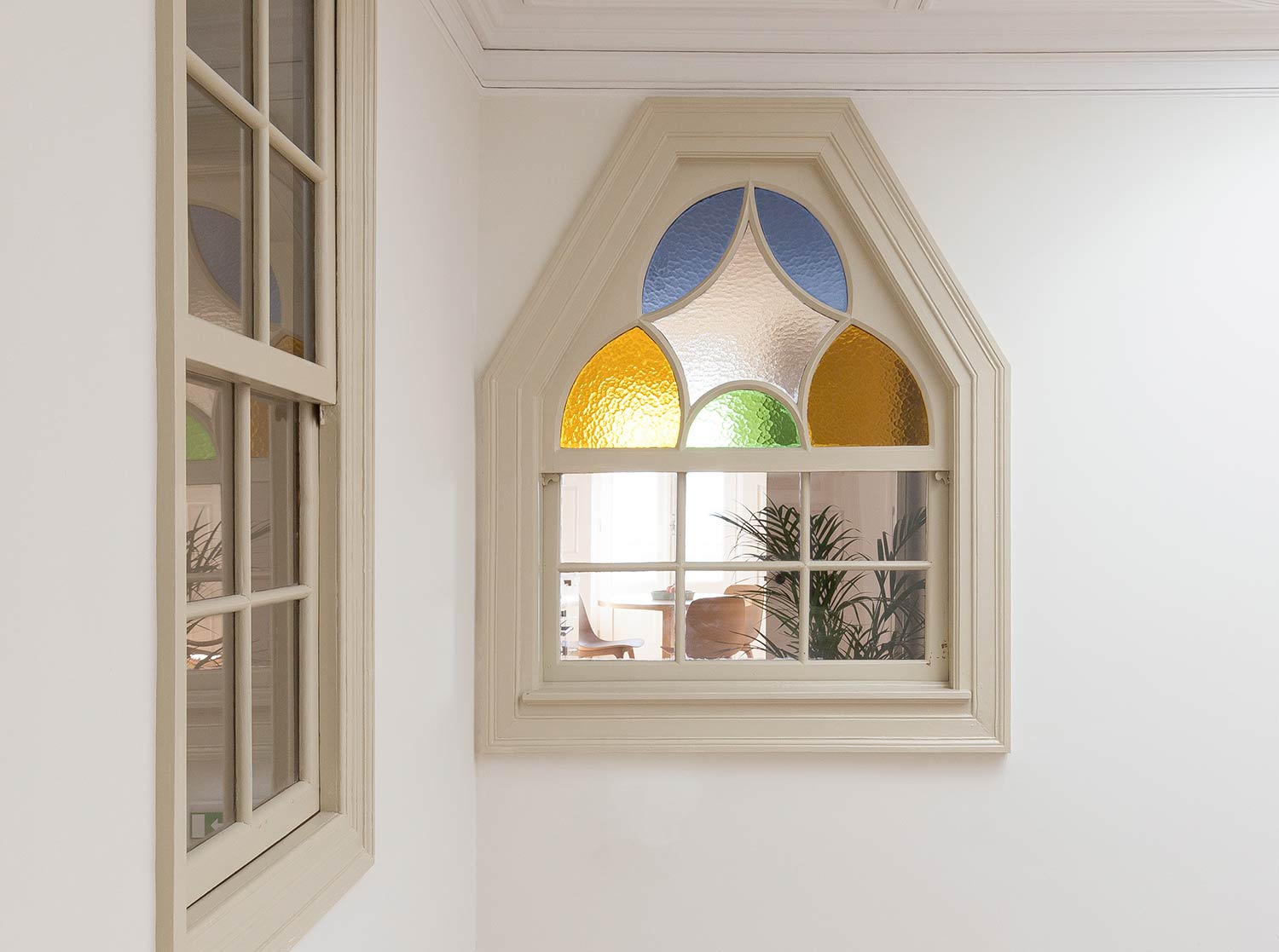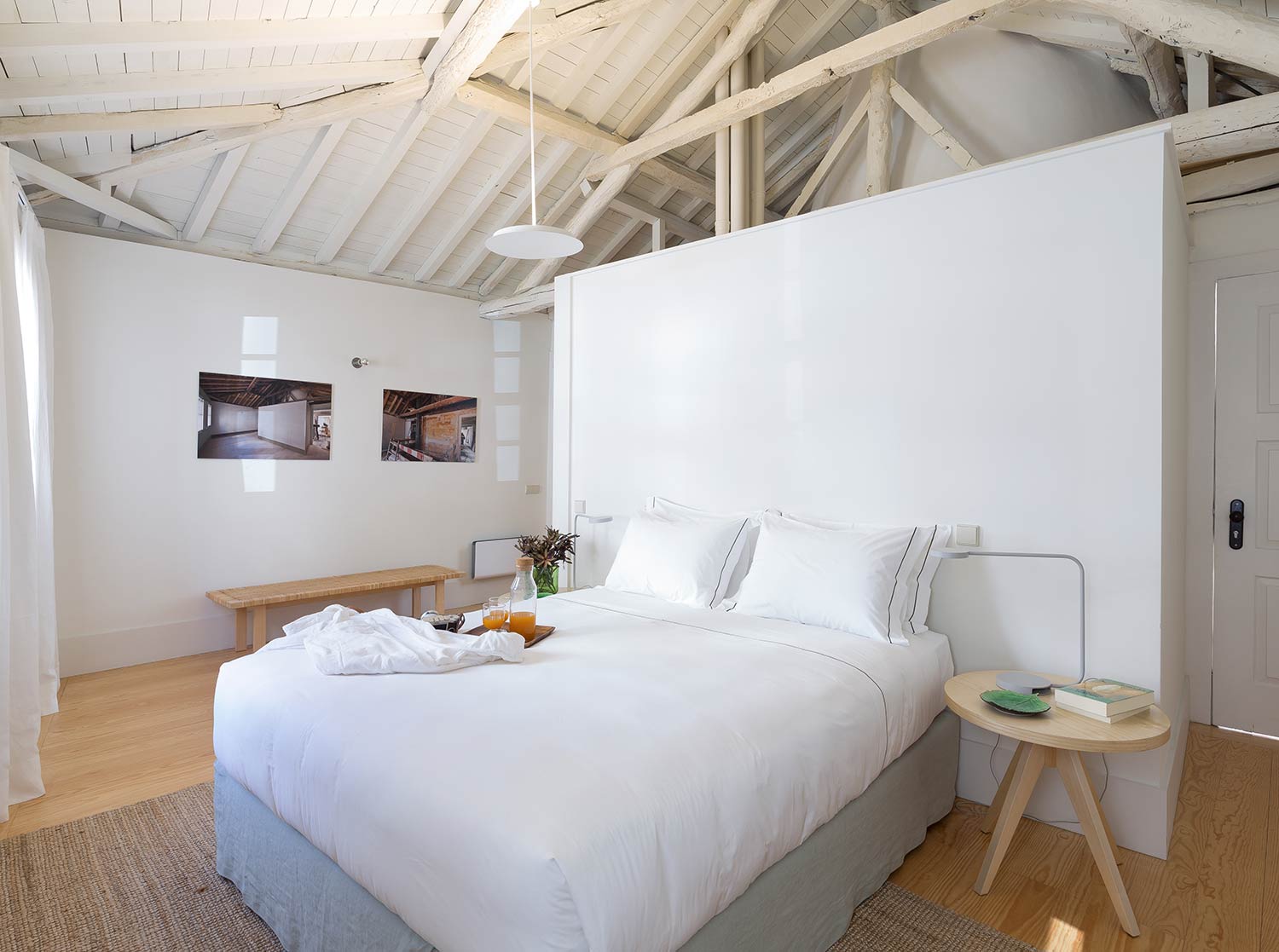 The Apartments
The total of seven studios and one-bedroom apartments ranging from 29 to 84 square meters are very spacious and have relatively high ceilings compared to the other apartments in the historic center. Some even have this beautiful original stucco. All apartments share a simple and minimalistic decor with lots of Portuguese furniture and attention to little details. And in each unit, of course, there is a small kitchen so you can do your own cooking. With all these amenities you not only feel comfortable quickly, you feel right at home.
The most spectacular apartment with a view of the city is the Upper Deluxe Apartment No. 5 with two sleeping rooms (one queen size bed and another room with two single beds). Sip your coffee here in the morning (or enjoy a glass of local wine in the evening) and one thing is guaranteed: You will not forget that setting anytime soon.
Service
A daily perk is included in the price at the B28 Apartments (except bank holidays and Sunday). You simply order the ingredients for breakfast directly when booking or checking in. Every morning you receive a bag with coffee, tea, butter or jam from the fridge, sourdough bread and freshly squeezed orange juice to the door.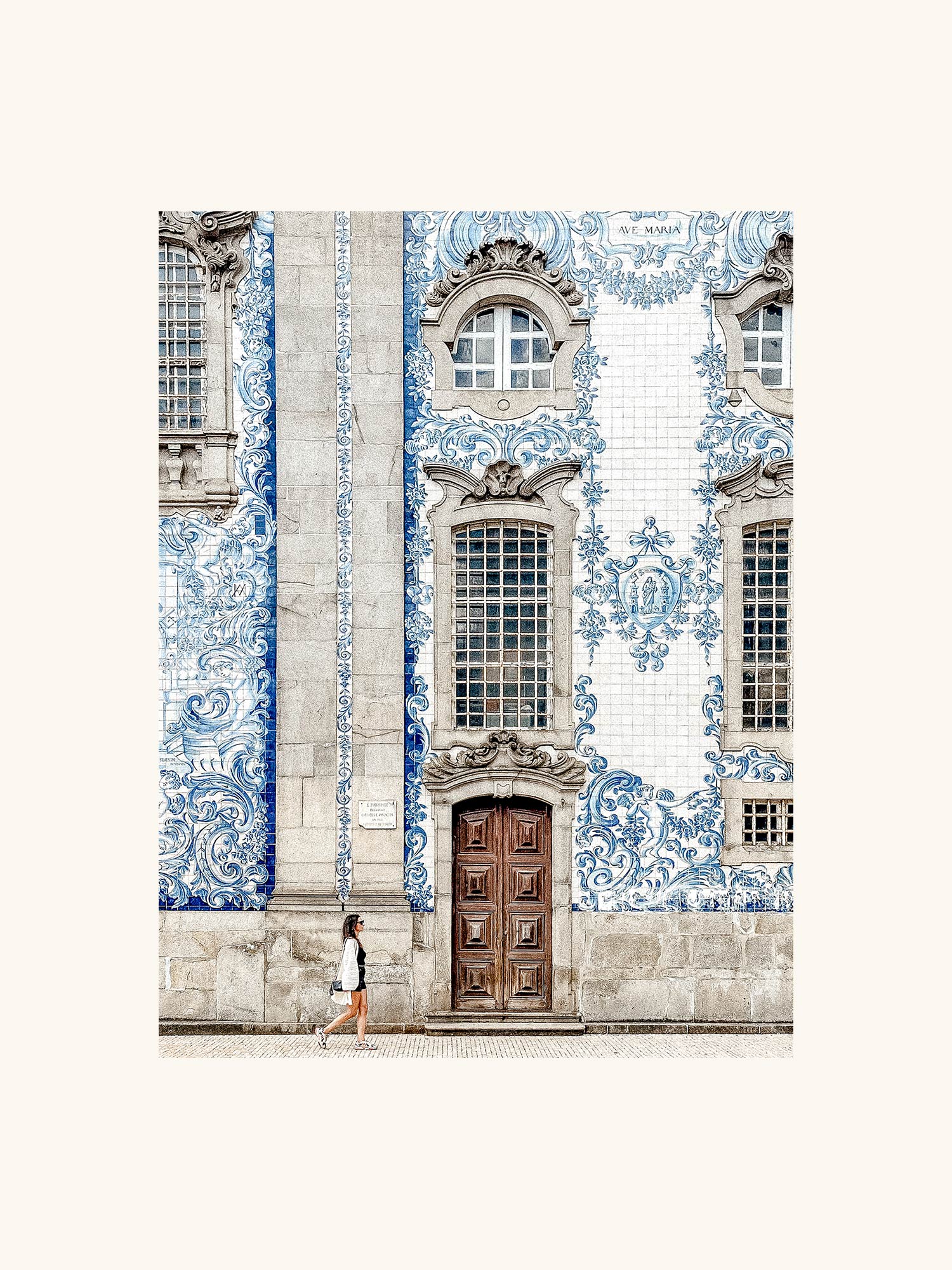 Special
On the first floor Alida runs a small concept store were you can have a glass of wine with a cheese board (vegan or not) or a slice of home made cake with an infusion. At the same time you can buy a liquor made in a traditional way by Licor Artesanal Musgo do Campo or lamps made with reused old wood, wines, organic teas, shirts made with organic fabrics, design pieces by Portugues Artists. Twice a month they have supperclubs with different chefs and workshops.
Kids?
Families & kids are welcome, but guests have always to ask for availability, because they only have two extra beds and 2 cribs. The only apartment that is always available for families is the No. 5 (1 queen bed at the main room and 2 singles at the mezzanine).
The area
We cannot stress it enough, the location of the apartments is key. The old town of Porto is vibrating. Everywhere there are small bars, cafes and popups filling empty spaces. For us, the B28 is the ideal base for drifting in all directions, having a few Superbocks and discovering cool spots. Tourism dominates only small parts of the city here, the rest is still shabby, unaffected and rough. And Alida knows the best addresses.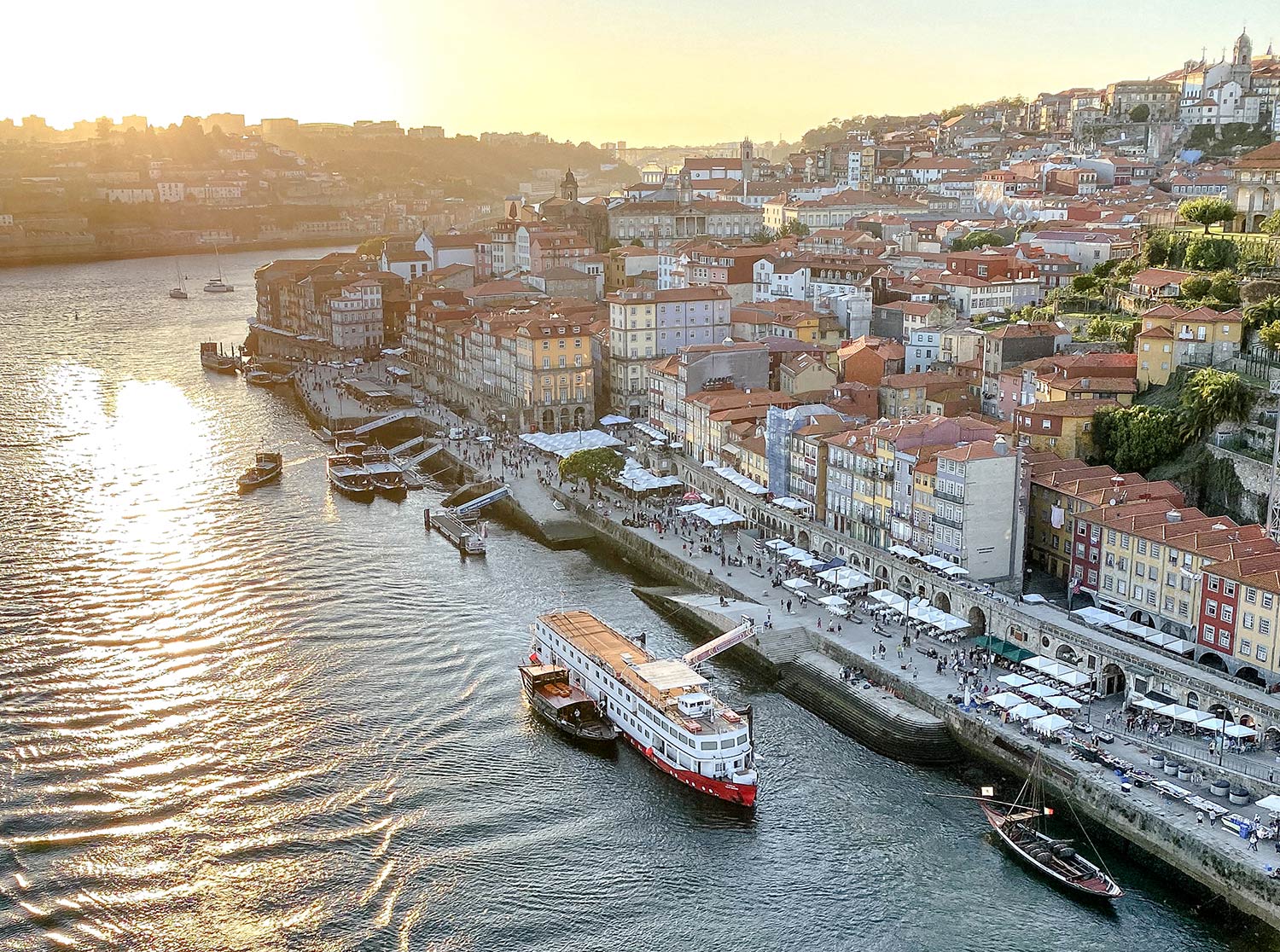 Prices
100 to 290 Euros for the whole apartment, including the breakfast service.
booking & contacts
B28 Apartments
Rua de Belomonte 28
4050-096 Porto
Portugal
hello@b28apartments.com
t. +351 960 179 212
www.b28apartments.com
©Photos: Catarina Zimbarra – www.catarinazimbarra.com