Hidden gem alert! So let's get straight to the facts: The OUTPOST – Casa das Arribas is located some 40 minutes northwest of the Portuguese capital of Lisbon. Members of the surfing communities may have heard of nearby towns like Ericeira – they are well known for their high tides and waves. In terms of lodging facilities albeit stylish ones, however, the area has been more of a wasteland really.
Some 30 minutes south of Ericeira all this has changed: Christian Kraus who originally stems from Bavaria/Germany has built a stunning hideaway right on top off the cliff. A white, stylish apartment house with six apartments, a swimming pool and a terrace with spectacular views of the ocean. Unobstructed, of course. There is even a tennis court in the backyard. Christian's vision? A guesthouse with the amenities of a hotel but none of the etiquette and the rules. Imagine leaving your life temporarily behind and move to the coast — at any time of the year for as long as you want. Need to get some work done while you are there? The place might be remote but there is plenty of internet going around. Of course you may rent the entire place as a group or a family and have dinners and parties organized.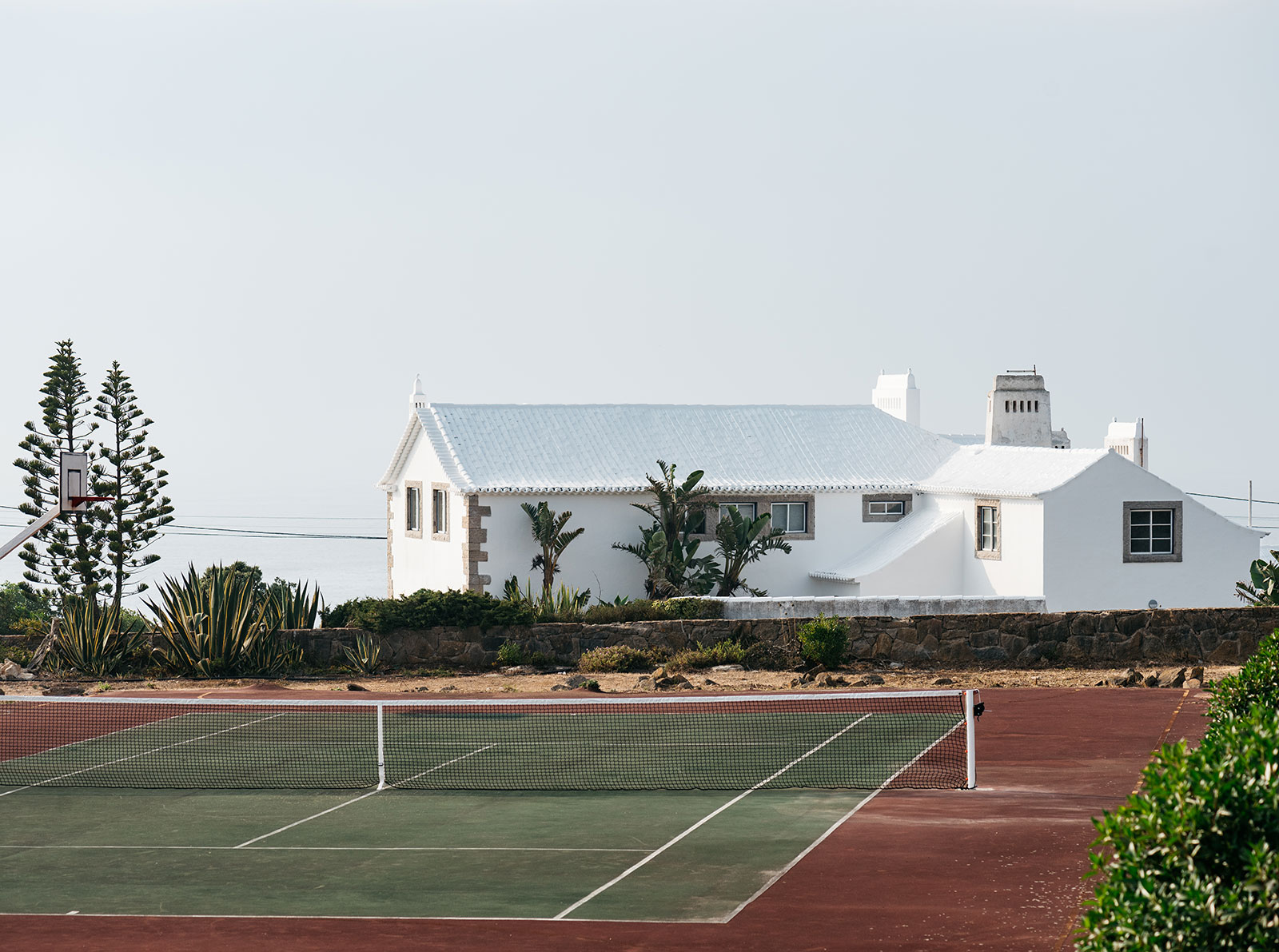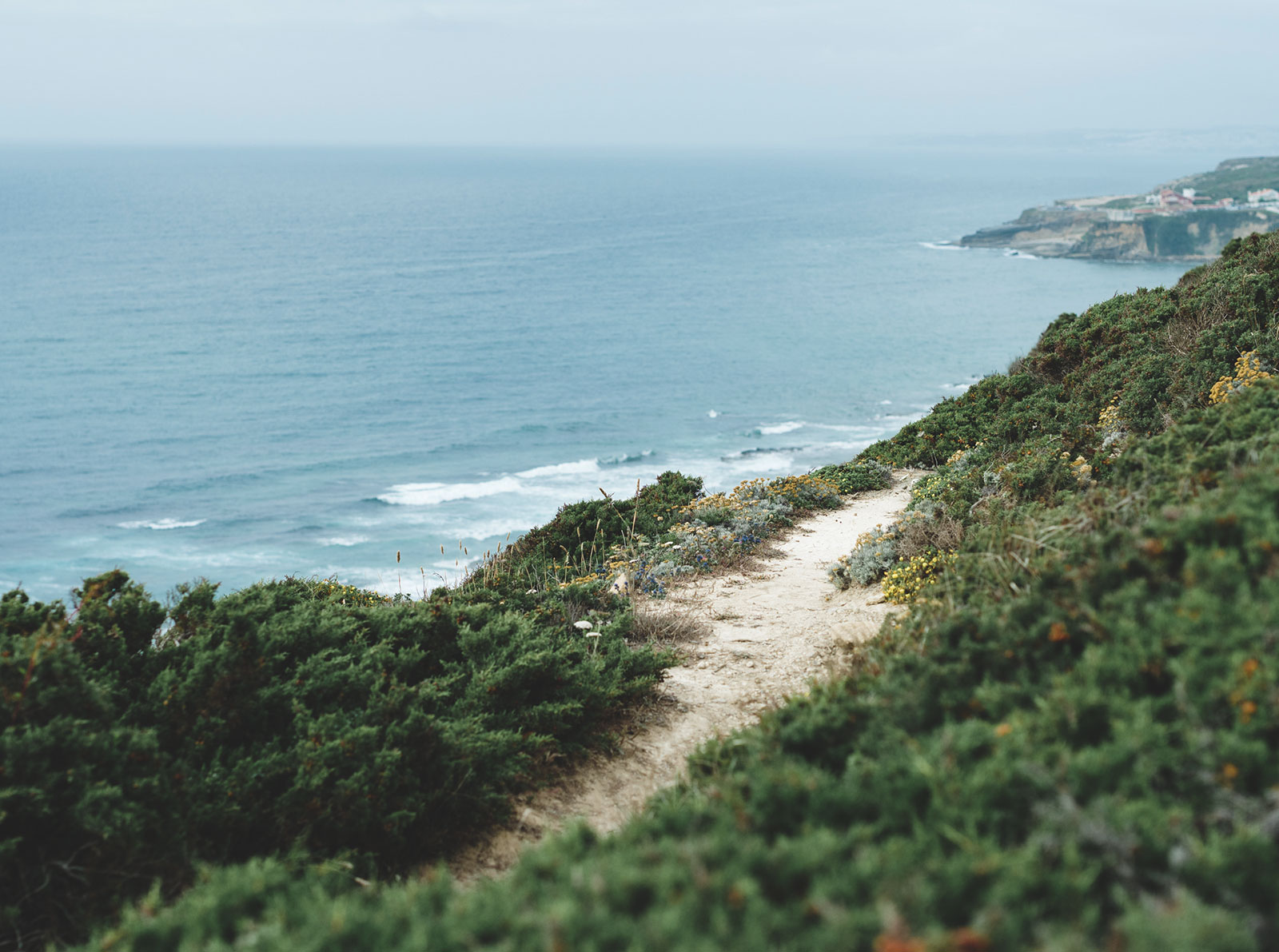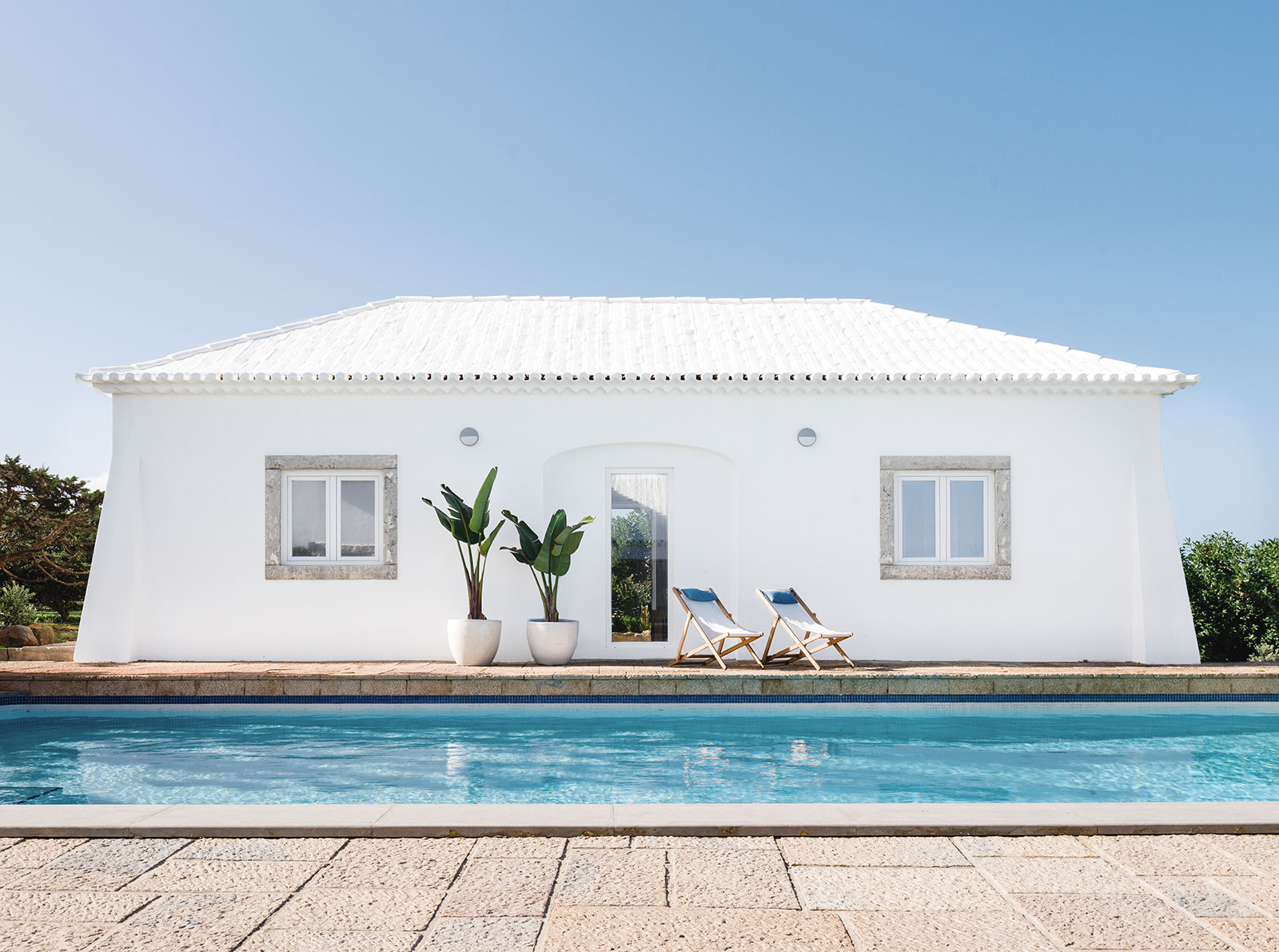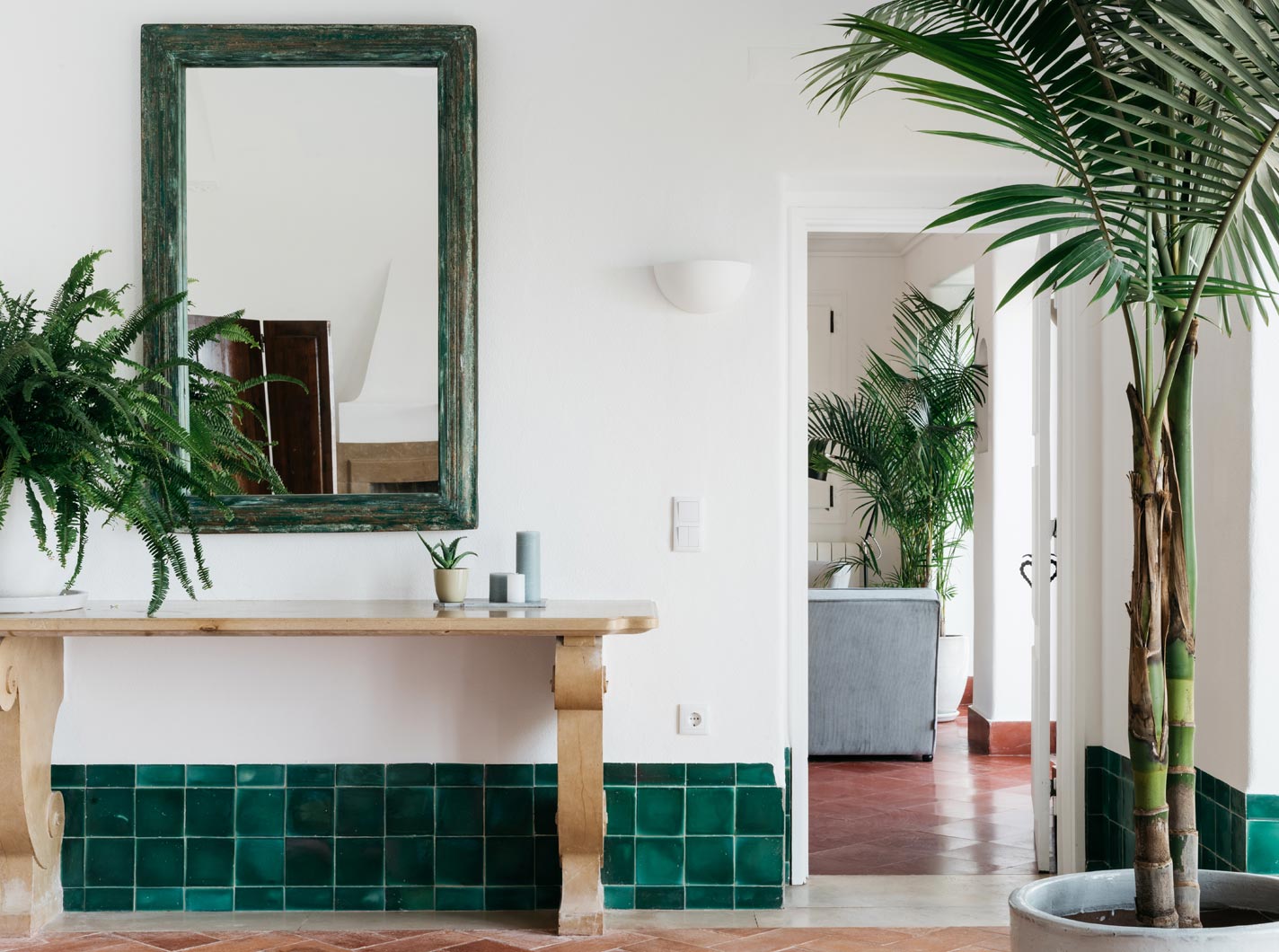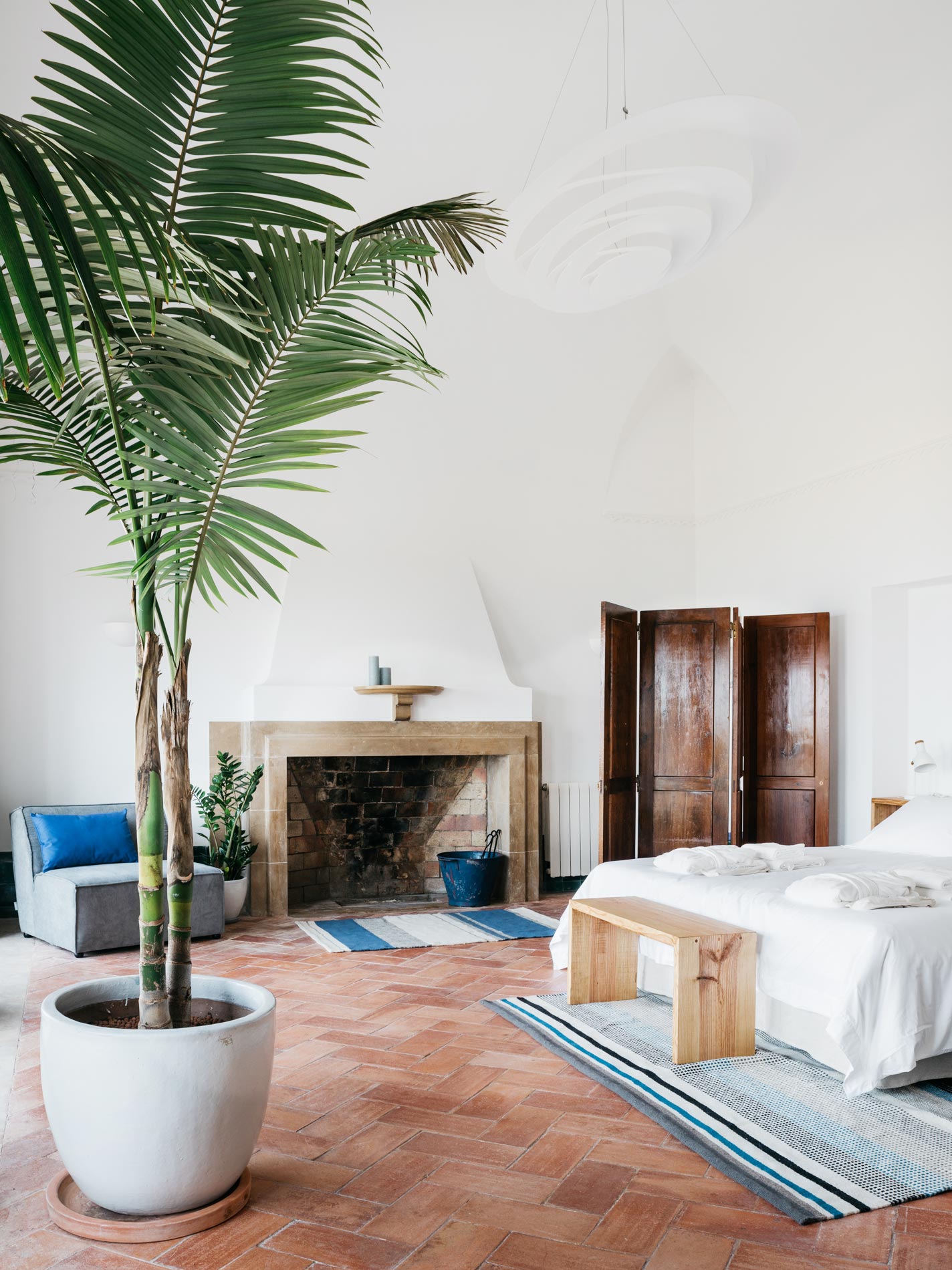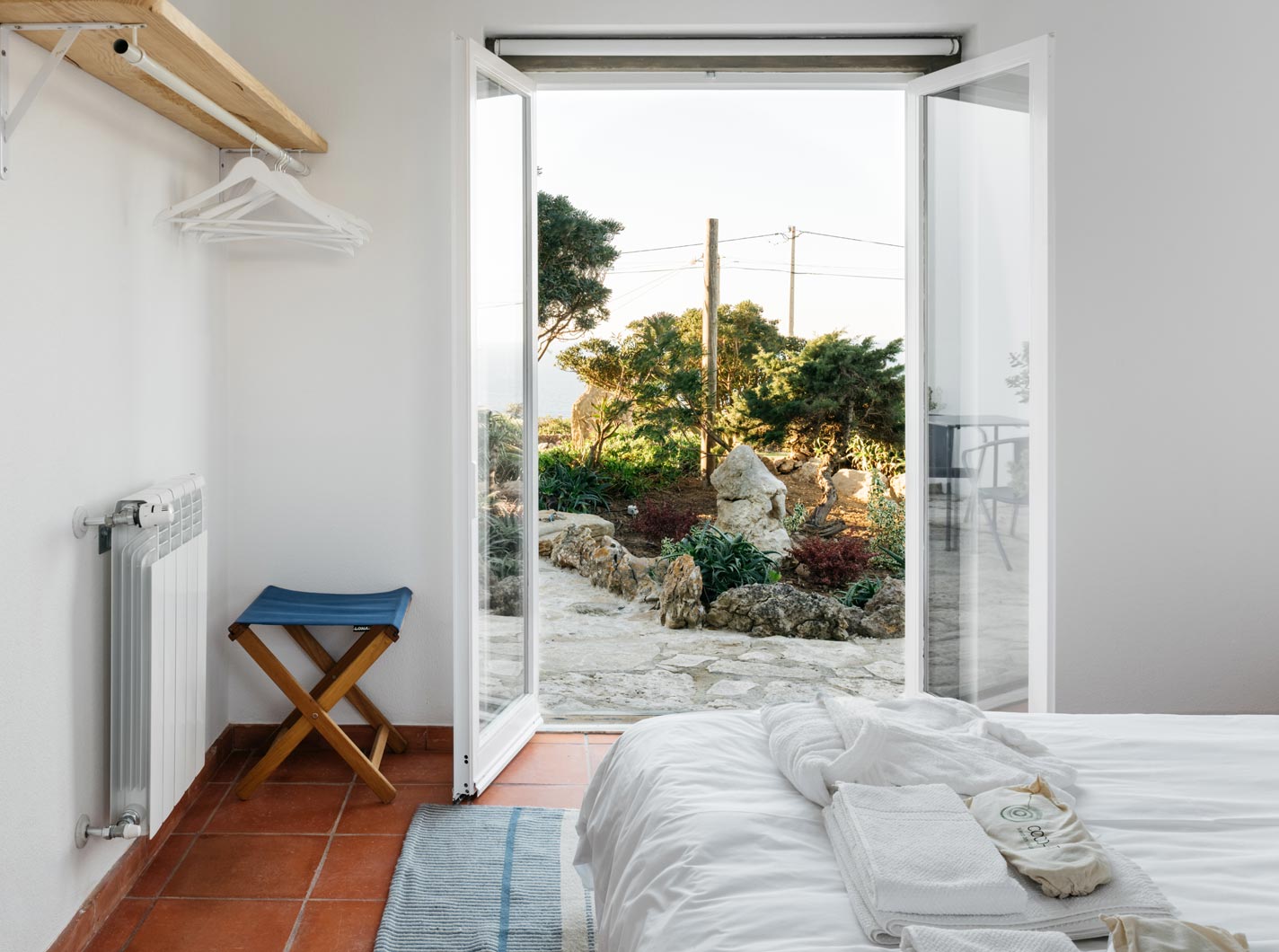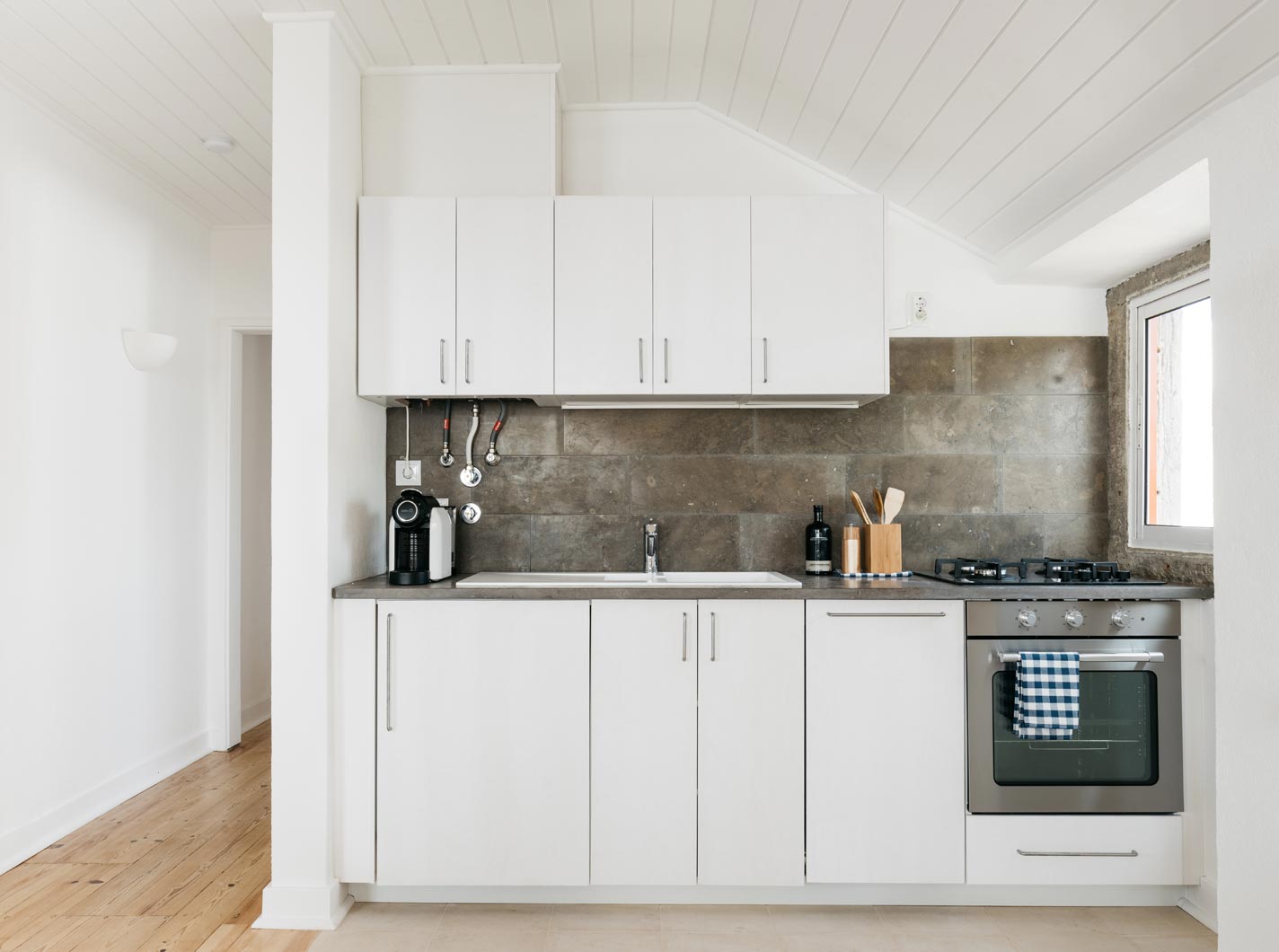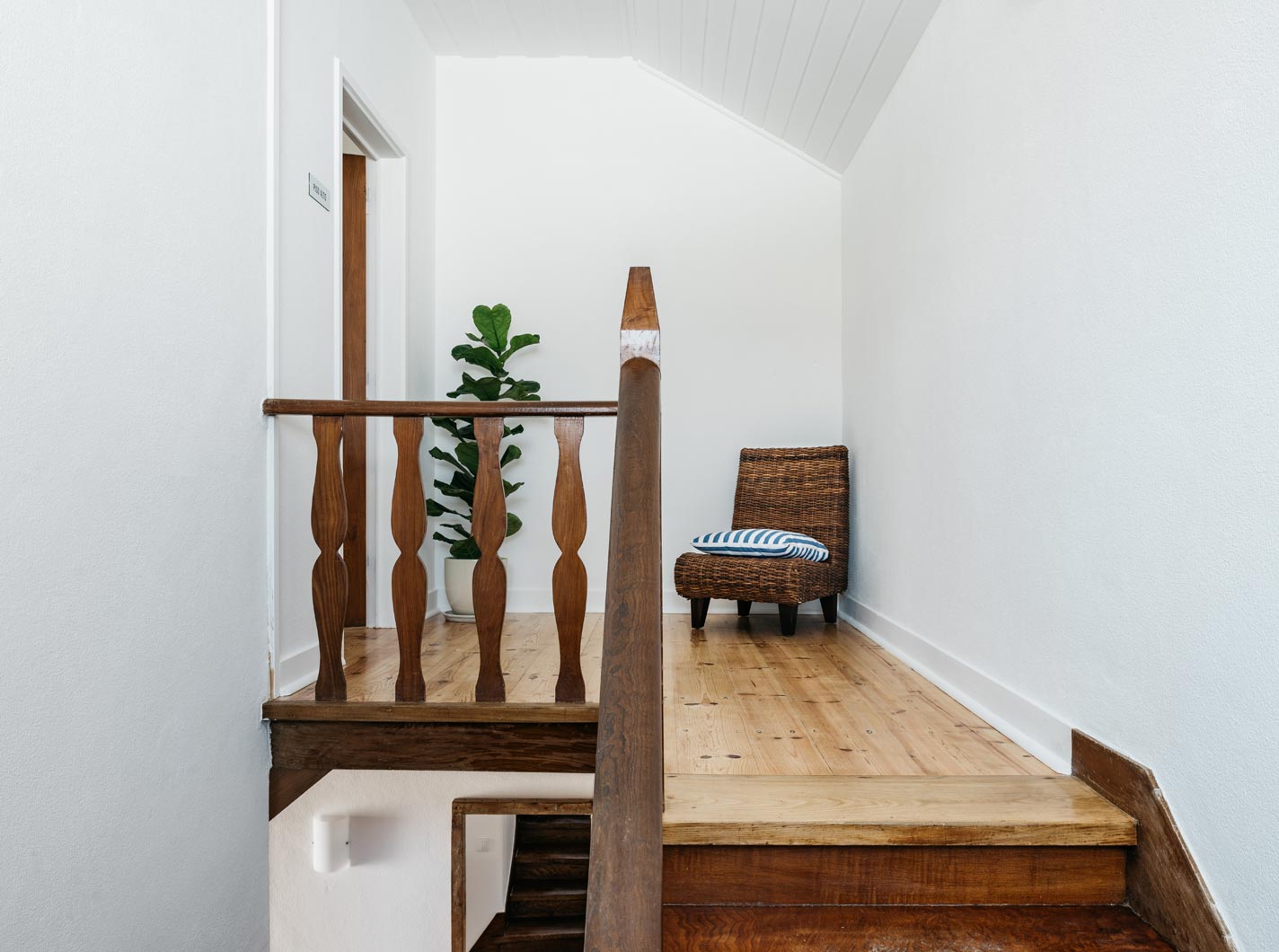 THE PREMISES
Behind the original house there is a bit of history. It was built in 1940s by the famous Portuguese architect Raul Lino and belonged to a wealthy Portuguese family. When it went up for auction in 2018 nobody had been living in there for the past 10 years. Christian liked what he saw and bid successfully. The style has been "completely different", he says with a smile. A lot of work needed to be done. Fortunately, he was already familiar with turning around Portuguese properties. A year earlier he was involved in the renovation and opening of the "pretty" hotel Casa Mae in the south of the country.
THE APARTMENTS
In total there are seven very spacious apartments at OUTPOST – Casa das Arribas. Details on size and orientation can be found on the OUTPOST website. The common denominator: All of them are very unpretentious yet quite cosy. They have their own terrace and a kitchen for self-catering. If you like to play tennis or basketball, just go for it. The swimming pool is also there for everyone and if anything is missing innkeeper Ana will help … either in person or by WhatsApp message.
Wellness
New to Outpost Casa das Arribas is a little wellness area with a finnish sauna. Large windows open the view to the Atlantic ocean. It can be used any time. Choose between the indoor and the outdoor shower. Plus: A hot plunge with 38° invites to linger while letting your gaze wander to the horizon. Use the ice plunge next to re-energize. And finally: Complete the treat with a massage in your apartment.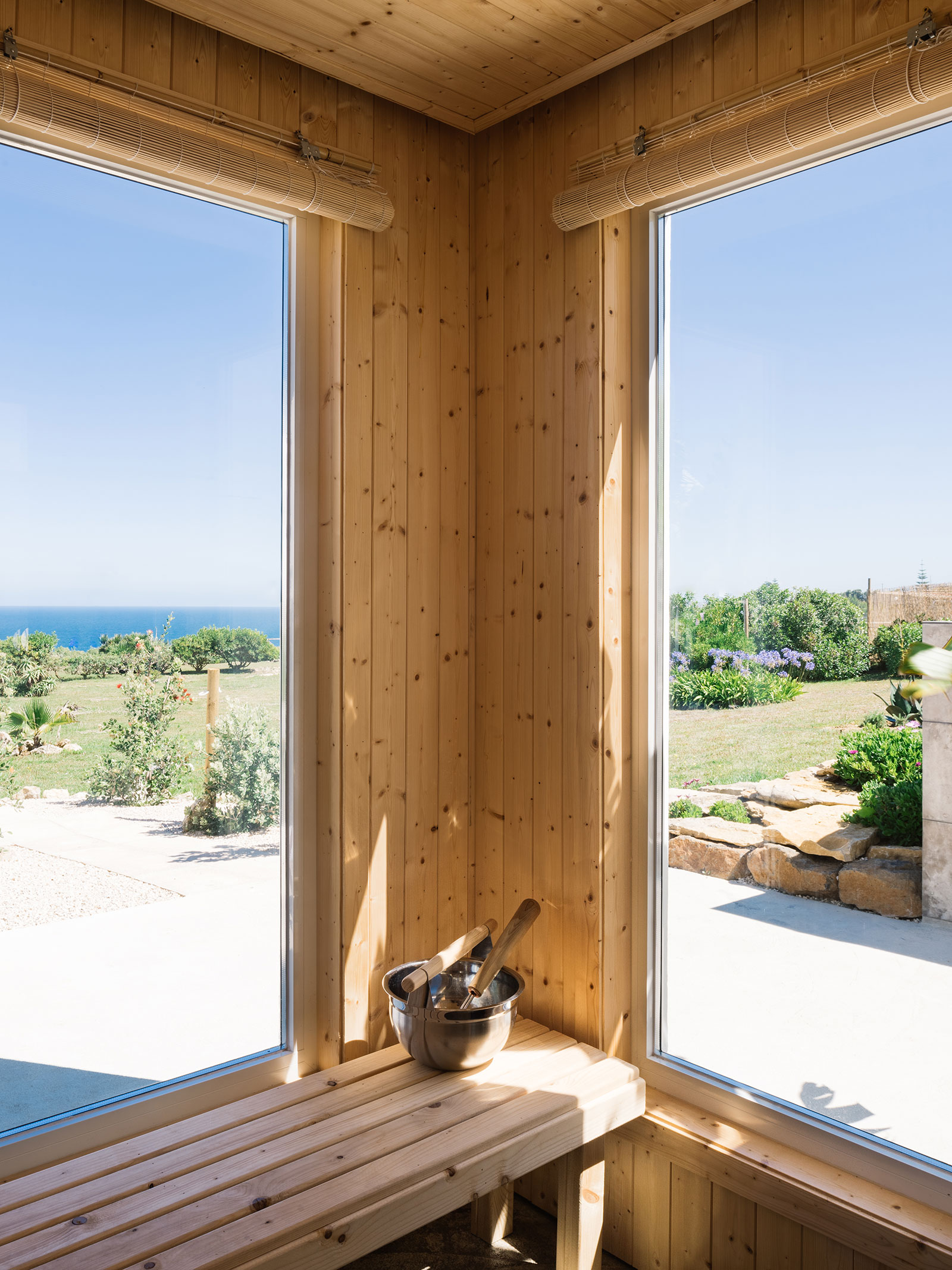 THE SURROUNDINGS
A small path runs by the house which is ideal for bike rides. Better yet and a bit of secret: There is a 250 step trail that gives you direct access to the beach. Bathers be aware: This is the Atlantic not the Mediterranean – water temperatures tend to be more on the chilly side. Even in the summer. Depending on the weather you will also find very good surfing conditions. For the more popular surf spots like Ericeira and Cascais it is but a 30 minute drive. Half the commute and you find yourself in the historic and interesting city of Sintra.
SHOPPING
About ten minutes away there is an excellent organic supermarket with delicacies from the region.
IDEAL FOR
All those looking for a (seaside) home away from home — at least temporarily and at a very affordable rate. Private kitchen and reliable Wlan definitely come in handy when a longer stay is planned. Families with children will also love this place, it is completely safe and the cliff itself is not much of a hazard. Just lower your expectations slightly when it comes to the beach: it is a bit on the rough side, do not think Miami Beach with lounge chairs.
PRICES
Prices start from150 Euro per night for the smallest apartment. Those who rent the whole house will of course get a special deal. If desired, you can order a breakfast basket in the morning — for a little extra money.
our recommendation
This is what a perfect combination would look like: You fly into Lisbon, you stay three nights in one of our member houses either The Lisboans or Baixa House. You rent a car and drive towards the coast and spend a week's holiday at Outpost Casa das Arribas. Time permitting you also drive up to Porto: We have a new member up there called B28 Apartments with views to kill.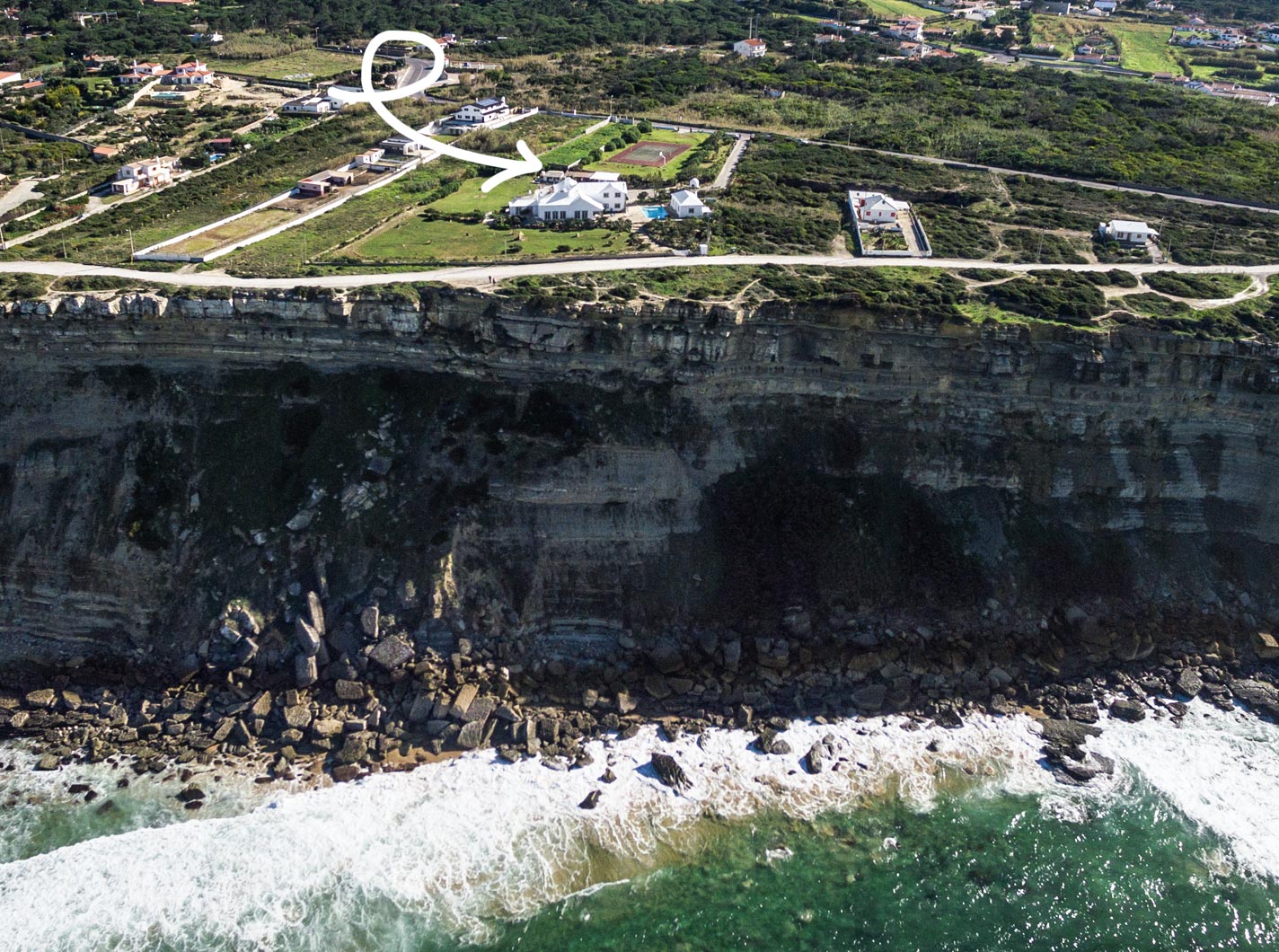 Booking & Contacts
Outpost Casa das Arribas
Rua Dr. Antonio Brandao de
Vasconcelos 35
Azenhas do Mar
2705-089 Colares
Portugal
Tel: +351966644789