Firstly, as always, a little bit about the geography: The Bavarian forest might be known by insiders. The small villages are located on the Czech border. Those who exit their car in winter here look out on frozen pines. Snow-covered, authentic, magical. It smells of forest, wood and fresh air. A couple of kids jump off a small ski tow lift, a cross country skier secures his binding and disappears into the landscape.
If you drive the route towards the border, you end up at a unique Pandora's box, the personal treasure of Ingrid Haidl-Madl, who grew up here and who has transformed her birth home into three sophisticated holiday apartments.
Most Important
The holiday apartments are truly prettily furnished, with a great feeling for details and designer-wise never "over the top". Everything has its place. The main priority is the guest's comfort.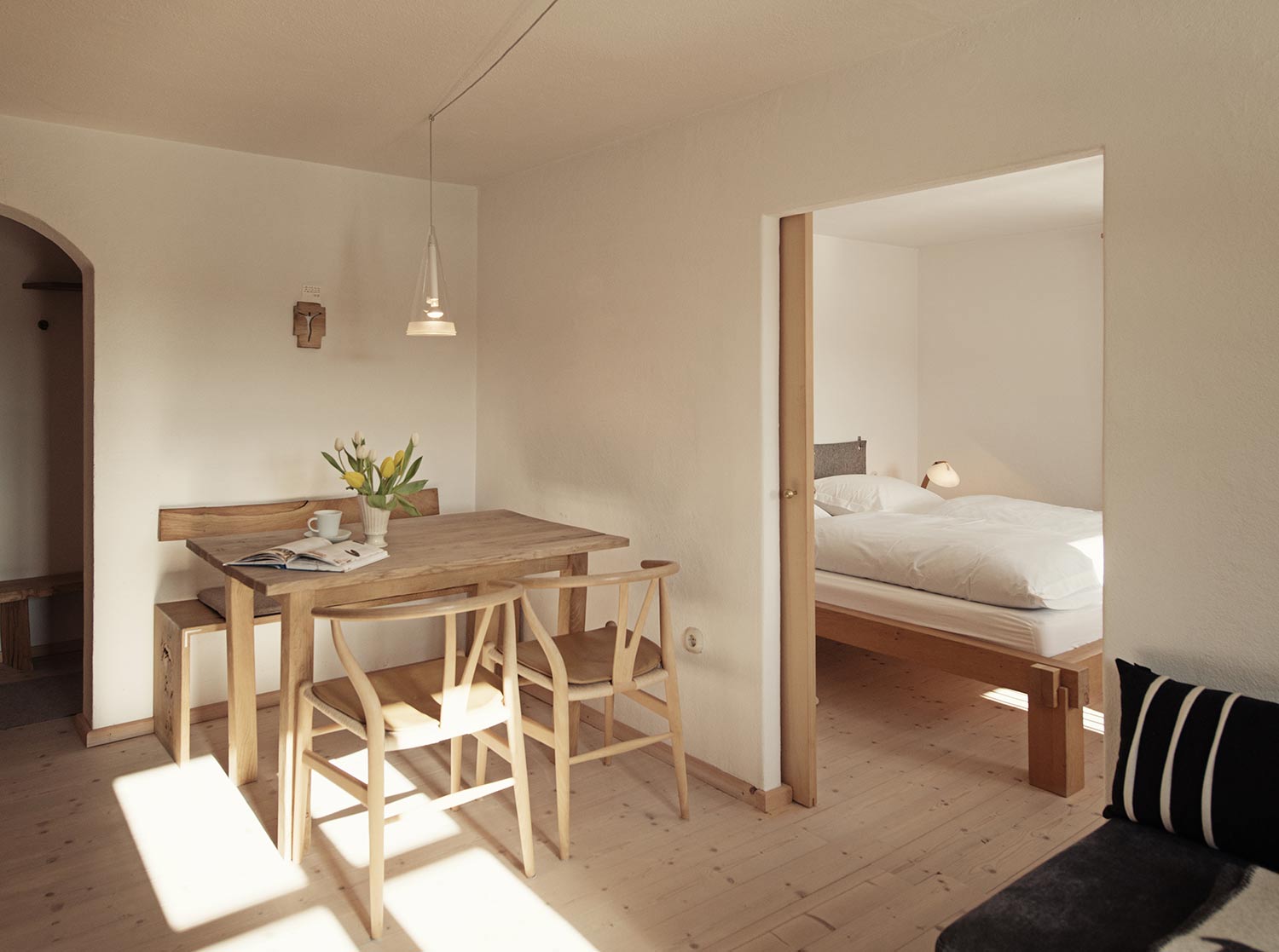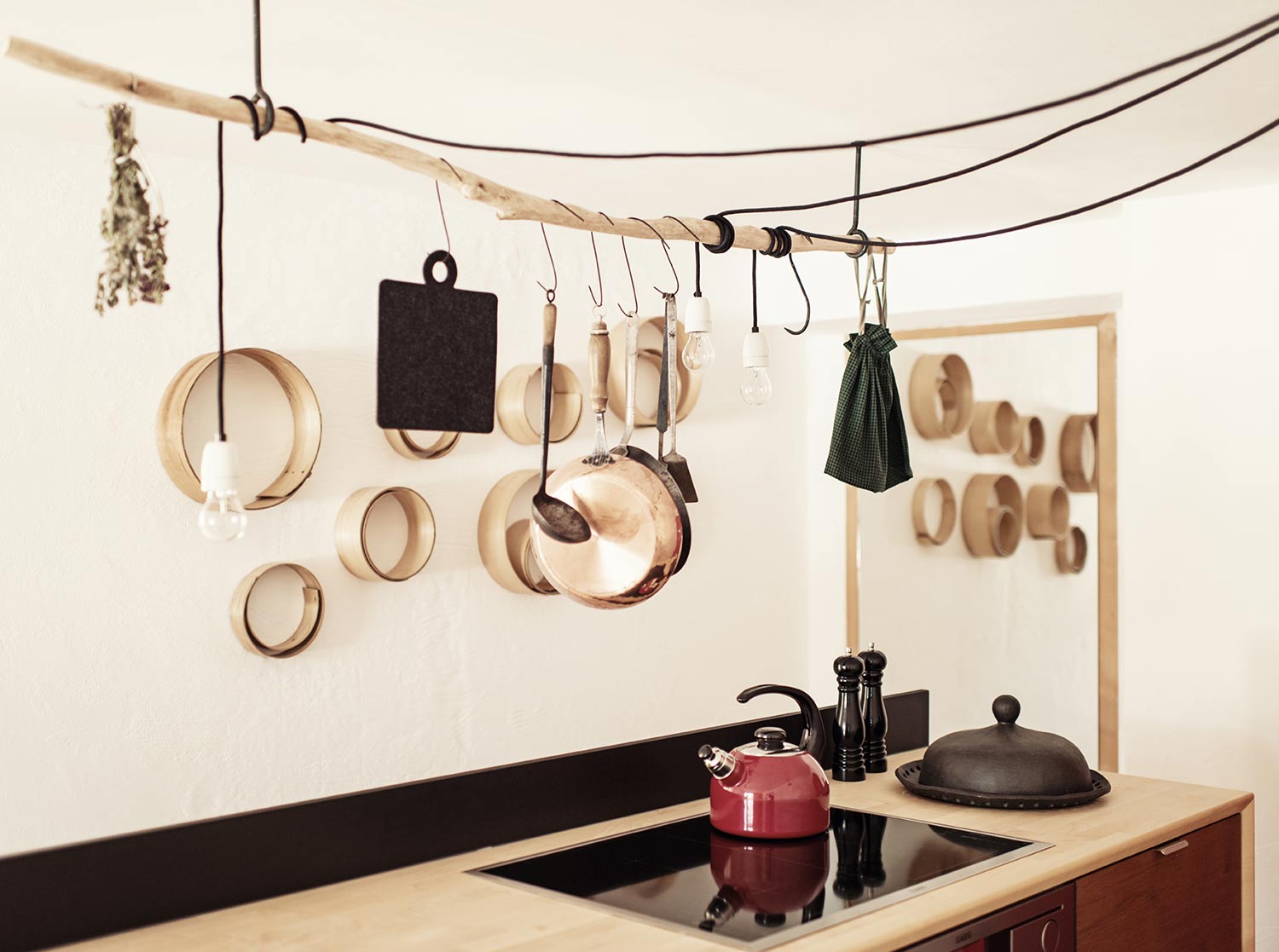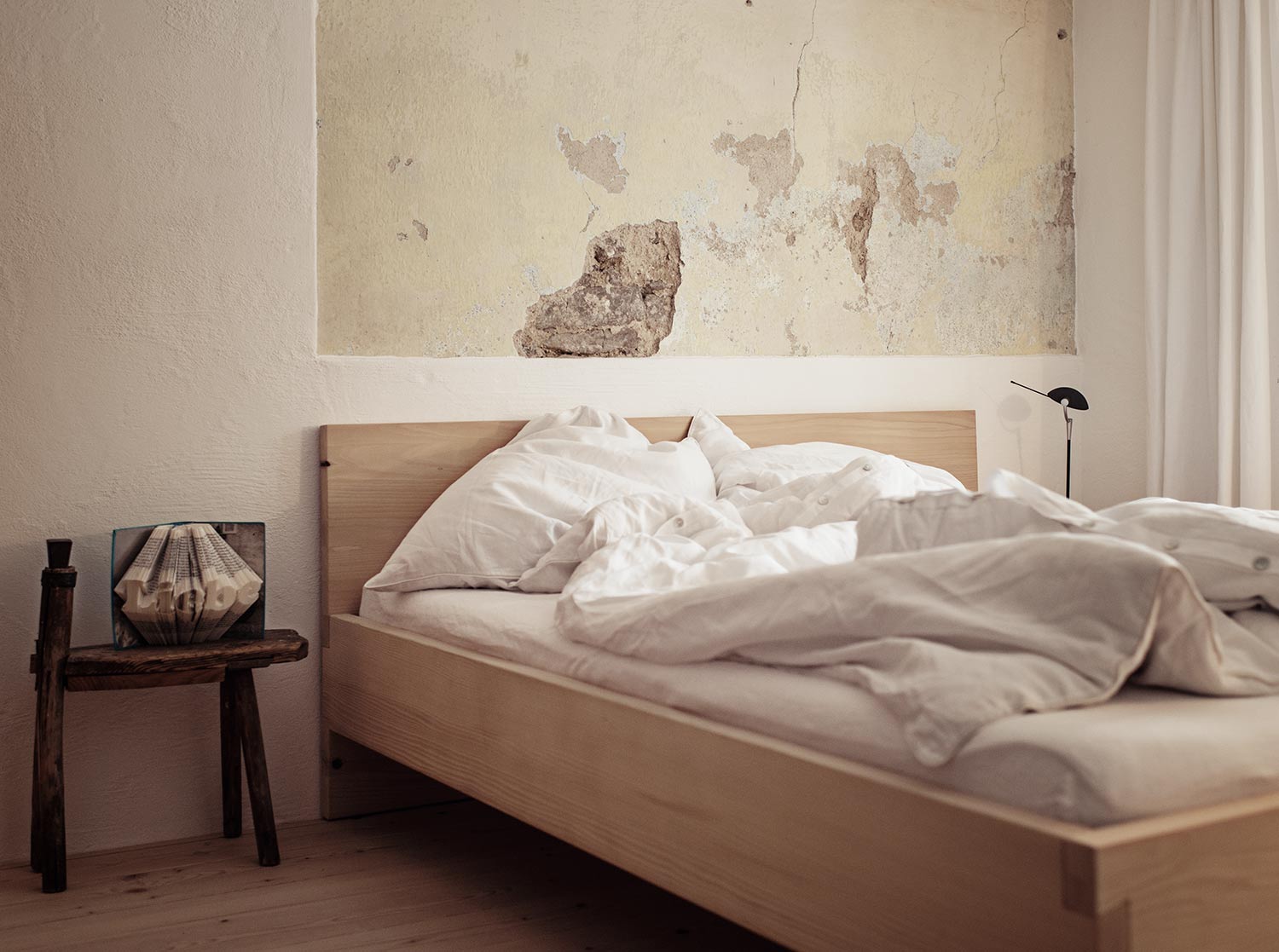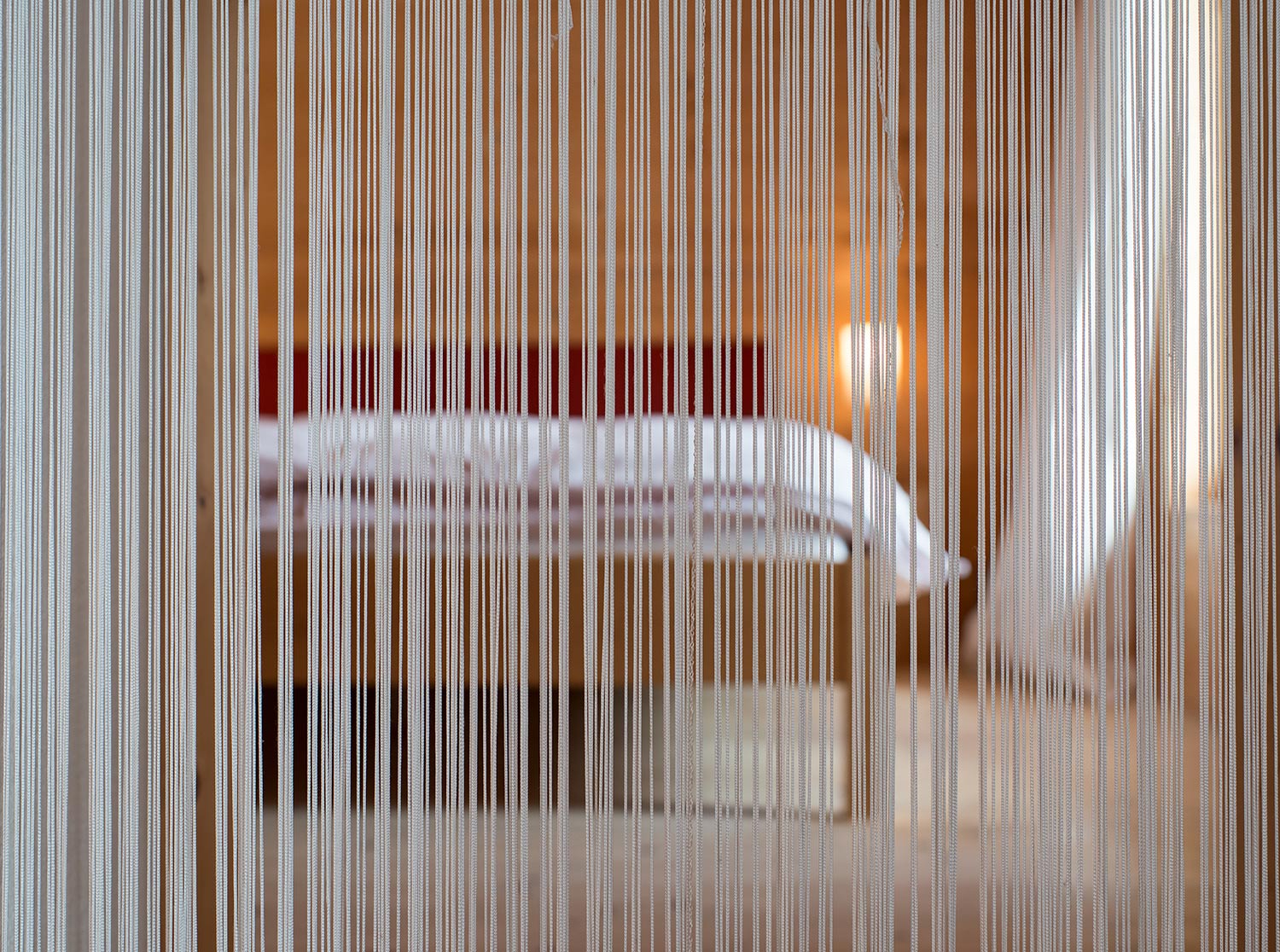 The Apartments
Das Nest (The Nest): is 34 square metres with a small kitchen, a lovely rustic dining area and small stairs leading up to the wood-paneled bedroom. Very comfortable, very popular.
Hermann Lenz: is 56 square metres and has two bedrooms. A wooden children's bed can be provided on request. It also has a comfortable corner dining suite, fully fitted kitchen and a view to the south in the direction of the sun.
Alte Liebe (Old Love): is a 56 square metre apartment on the ground floor with three nice rooms and authentic relics from the ancestors. Hand made, tiled oven and a creatively fitted kitchen. The bathroom here is a little more modern, but fits nicely into the whole concept.
Dining
Breakfast is pre-ordered and served by Ingrid, either in the blue room or in the apartment. In the afternoon free cake is often available, but everything else is left up to the guest.
Prices
160 – 250 euros per apartment. 
Contact
Haidl-Madl Ferienwohnungen
Marchhäuser 2
94145 Haidmühle
Germany
www.haidl-madl-ferienwohnen.de
Booking
Direct enquiries at
info@haidl-madl-ferienwohnen.de
or Telephone: +49-8550-1744