Hussnhof, Bavaria / Germany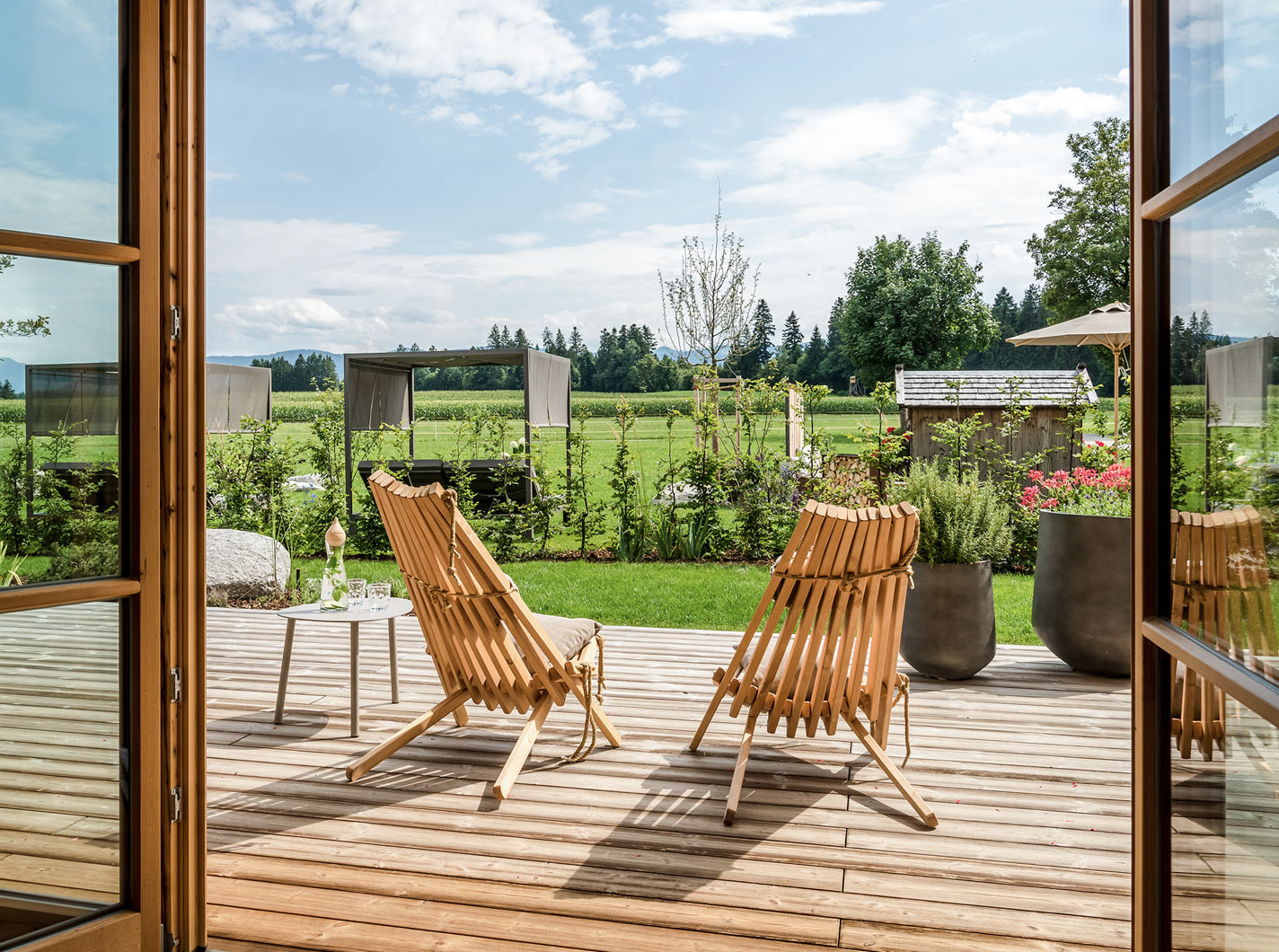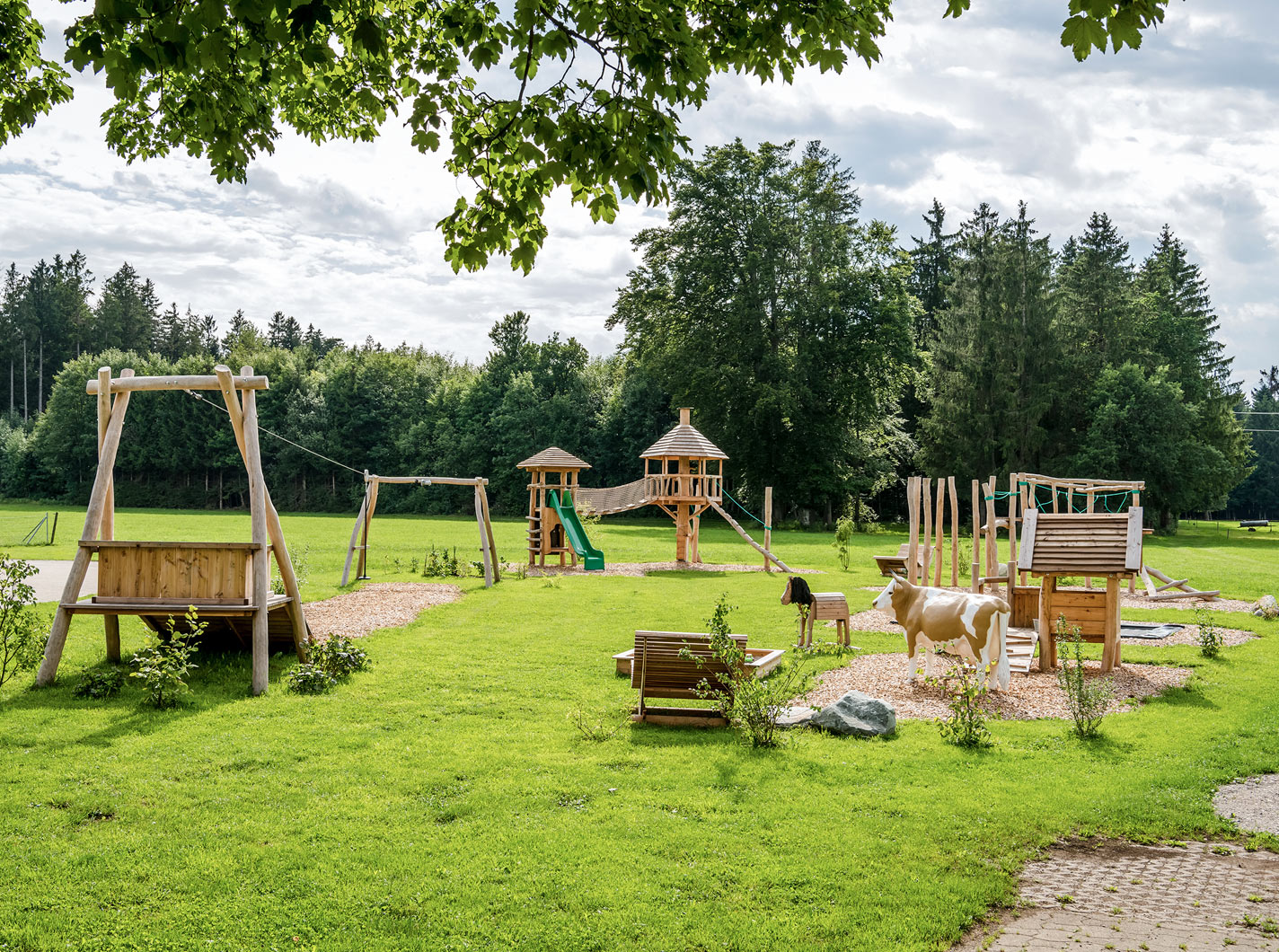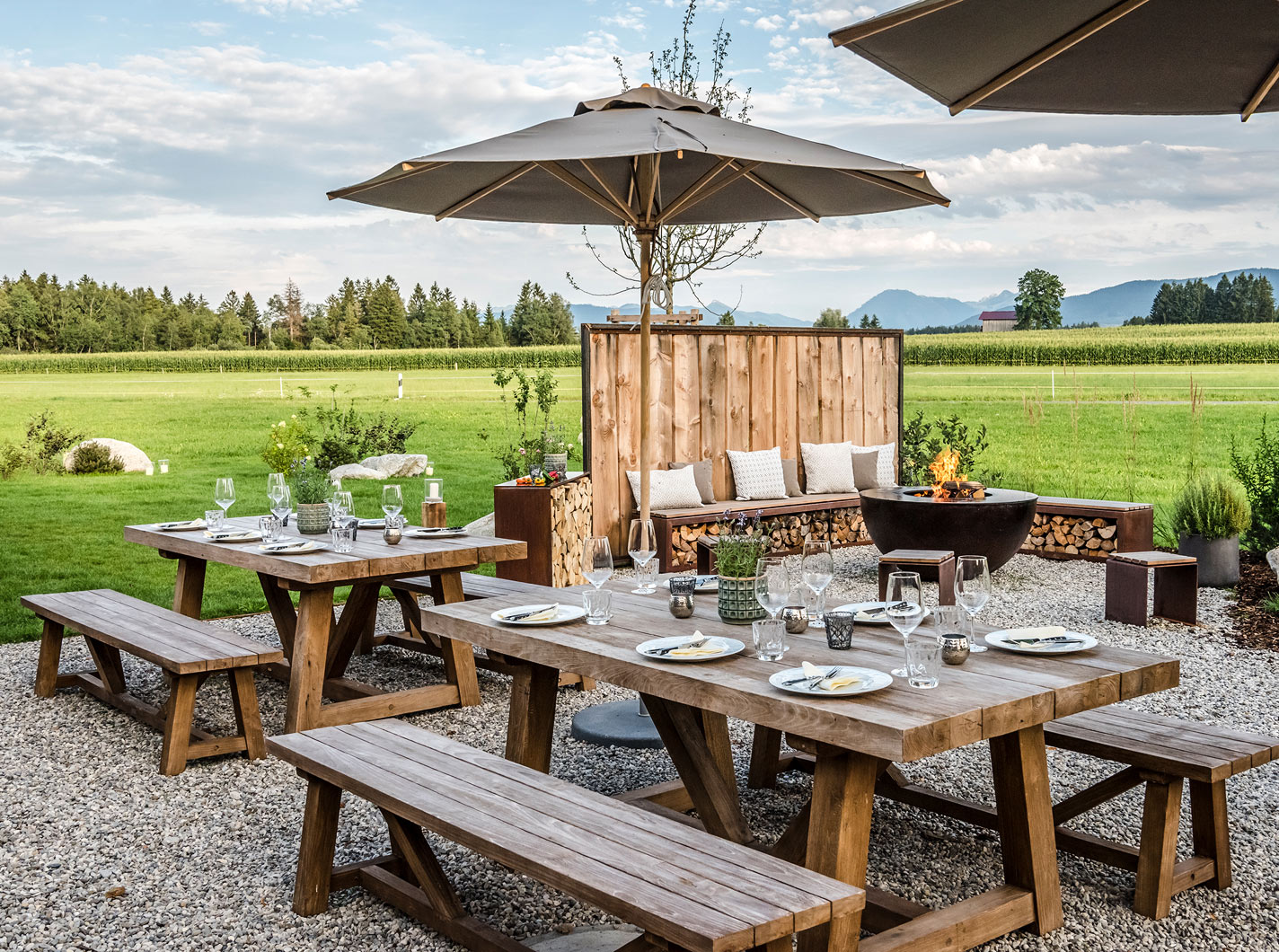 Meet the Bavarian holiday farm Hussnhof with three beautifully furnished apartments, perfect for a family-friendly holiday in a very relaxed neighborhood near the Alps.
Let`s walk straight into the Hussnhof, which is located around 40 Minutes south of Munich next to the city of Bad Tölz. The moment you are greeted by the hosting family, you enter the lifestyle of a farmhouse. A real farmhouse, one must say in these days. Standing in front of the old stable, a cat cuddles your shin. Your children run straight to a huge playground including a trampoline and Flying Fox. And on a meadow with a view into the mountains alpacas are grazing and greeting.
Here, sustainable holidays meet Bavarian "Gemütlichkeit".
The holiday house is part of the farm. Inside, find three quite huge and wonderfully furnished holiday apartments. They are not only very spacious, but also furnished with a 5-star standard. The two most beautiful ones are called Wallberg and Bergwiese. Finest quality has been used everywhere, the bathrooms are made of granite stone, you`ll find your own private sauna, huge kitchens with everything needed and super comfortable bedrooms. The highlight of the ground floor apartment "Bergwiese": A Jacuzzi, which is heated with wood from the own Hussnhof forest. And everything with a view of the mountains.
THE SURROUNDINGS
Speaking of the mountains: The farm itself is not yet in the mountains. But you can see them from the terrace and the balcony. The Brauneck ski area in Lenggries with 19 lifts and 34 kilometres of slopes (and very child-friendly ski runs with ski schools) is only about 20 minutes away by car. To the better-known ski-town of Garmisch you would need about 40 minutes, to the famous Tegernsee and the Wallberg mountain it takes 25 minutes.
And the very traditional Bavarian town of Bad Tölz is just around the corner.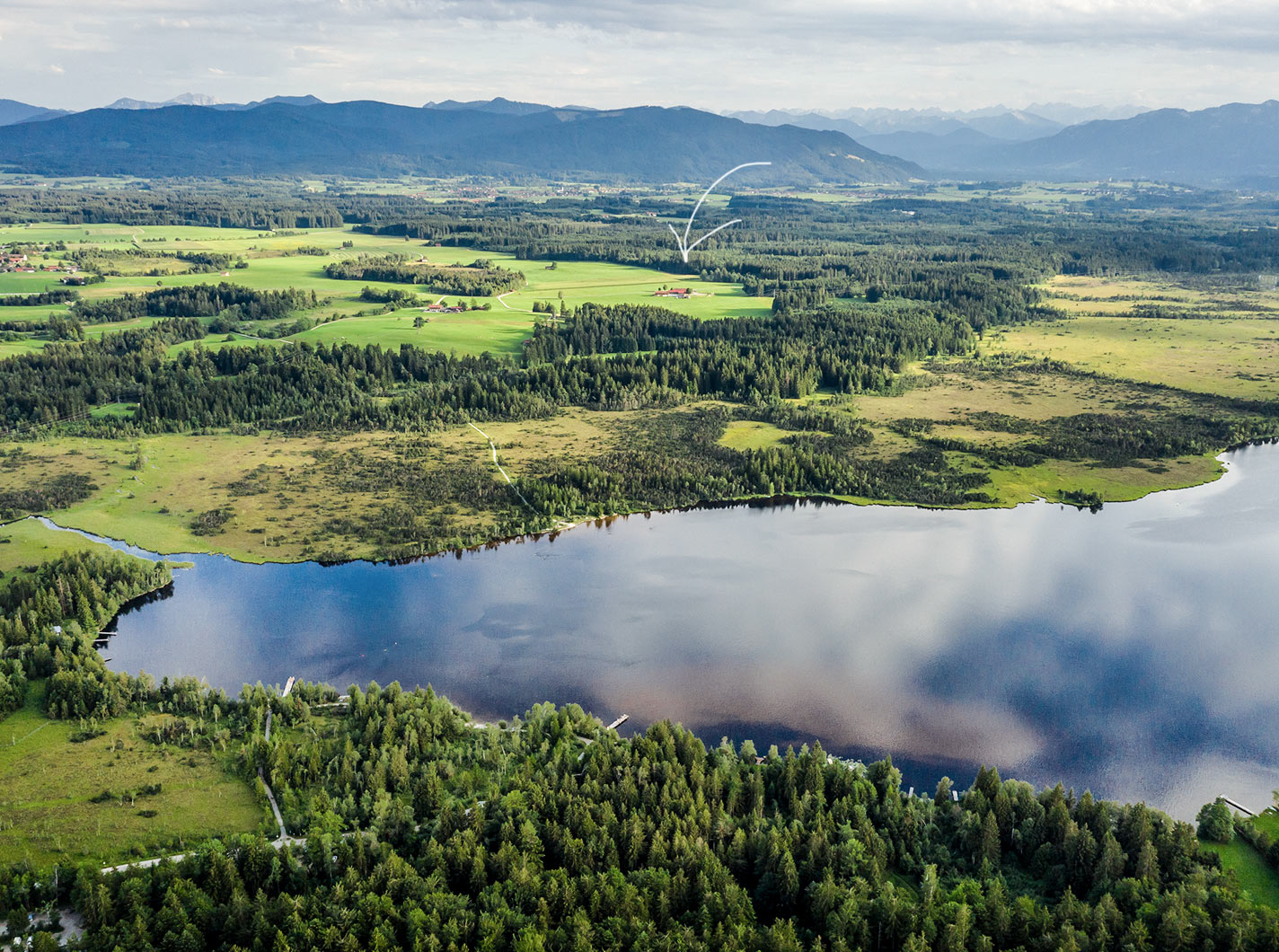 Culinary
For breakfast, you may order a "Brötchenservice" – fresh rolls will be delivered to your apartment. We also highly recommend to book the "welcome basket" in advance. It`s full of Bavarian delicacies and absolutely worth the money.
IDEAL FOR
Families with children in search of a "quiet" place to relax. You can make wonderful excursions from here, no matter if you come in summer or winter. For the time on the farm the really huge playground is a big advantage (for the children and therefore also for the parents).
LOCATION
PRICES
The ground floor apartment "Bergwiese", for example, costs 305 euros per night for two adults and two children in the high season. The holiday apartment "Wallberg" costs 240 Euro in the High Season. All prices are listed here.
Booking and Contacts
Hussnhof
The Danner Family
Kirchbichler Strasse 12
83679 Sachsenkam
E-Mail: info@hussnhof.de
Website: www.hussnhof.de