Procida doesn't quite ring a bell yet? Well, here you go: It is a tiny island in the Mediterranean Sea just minutes away from the city of Naples. Fly into the international airport of Napoli Capodichino, drive roughly half an hour to the port and then just wait. For the boat, which brings you to the island.
The Procida Camp experience is in full swing right upon arrival at the port of Procida: A cool vintage Citroen Mehari stands by to pick us up. Then it's off in this historic Italo ride to the imaginative eco-resort through narrow, winding alleys and the picturesque villages of the peninsula.
Look left and right and you get a first glimpse of the Procida vibe. Everything here is a very authentic, very Italian. You see an eclectic mix of pastel-colored palaces and colorful stone houses.
the accomodation
Since 2023 there are two Procida Camp Resorts. The first one is called La Caravella. Think of a airstreams, tents and small garden suites – all equipped with small kitchenette and private bathrooms. In the middle of the resort, there is even a swimming pool.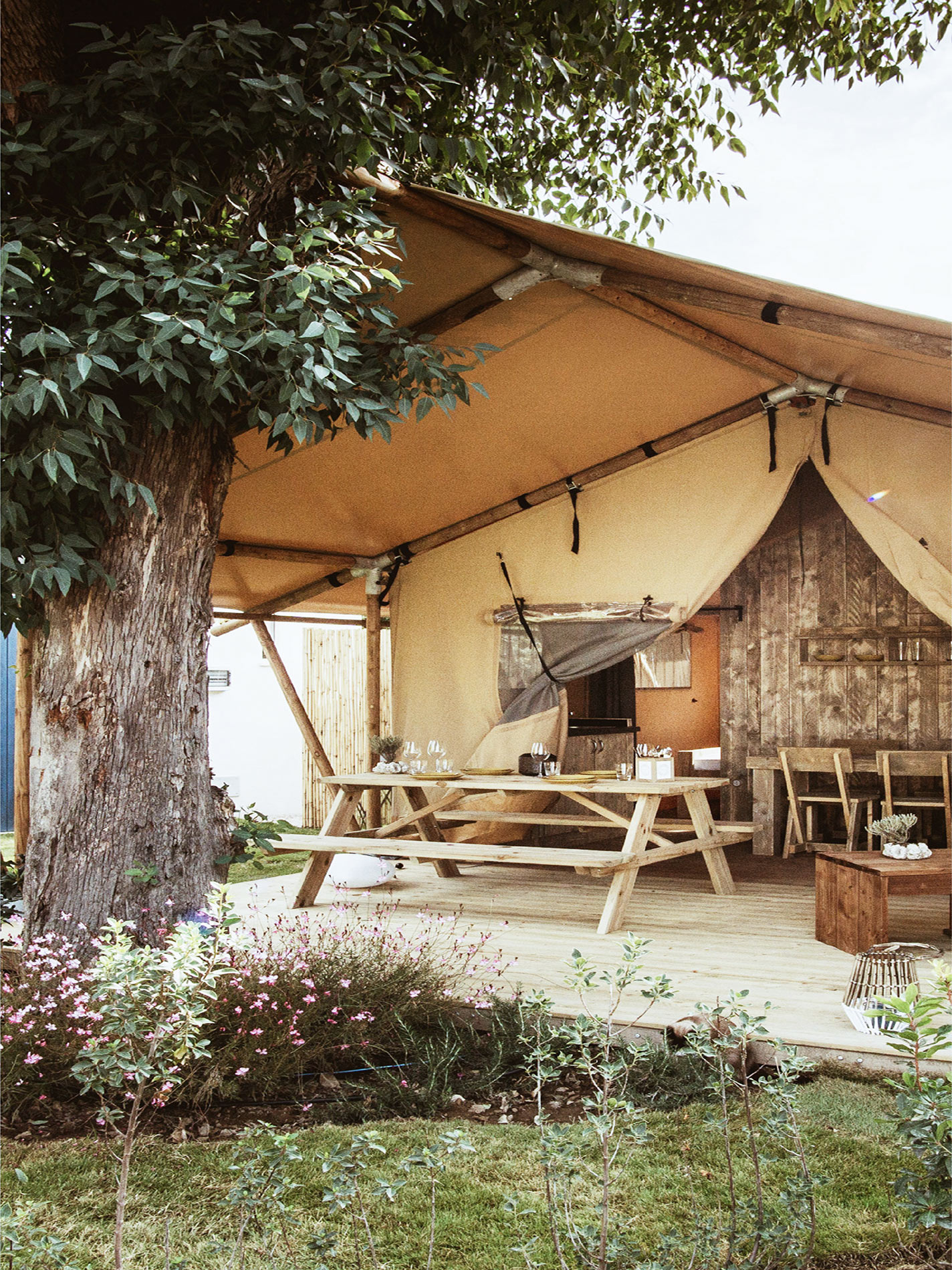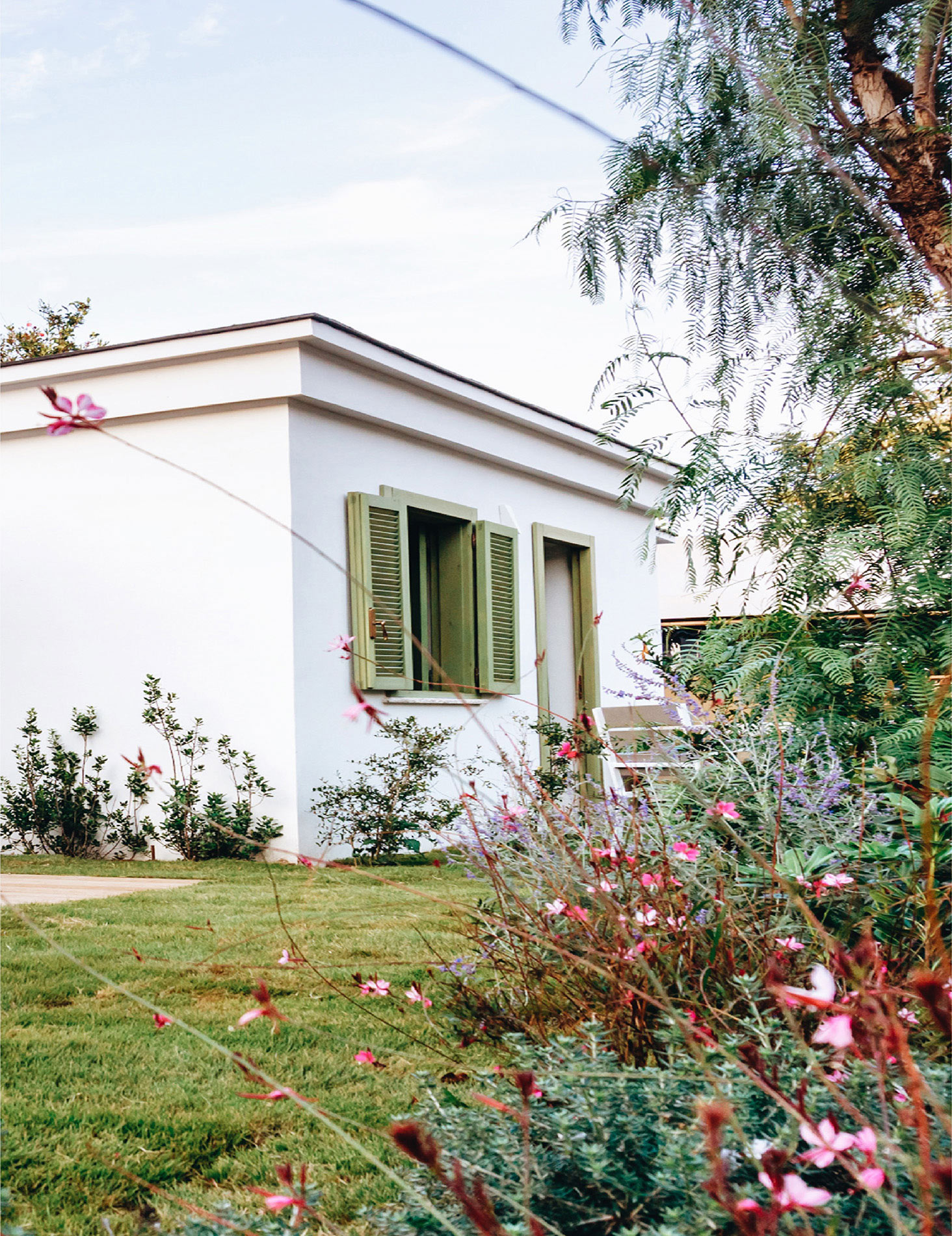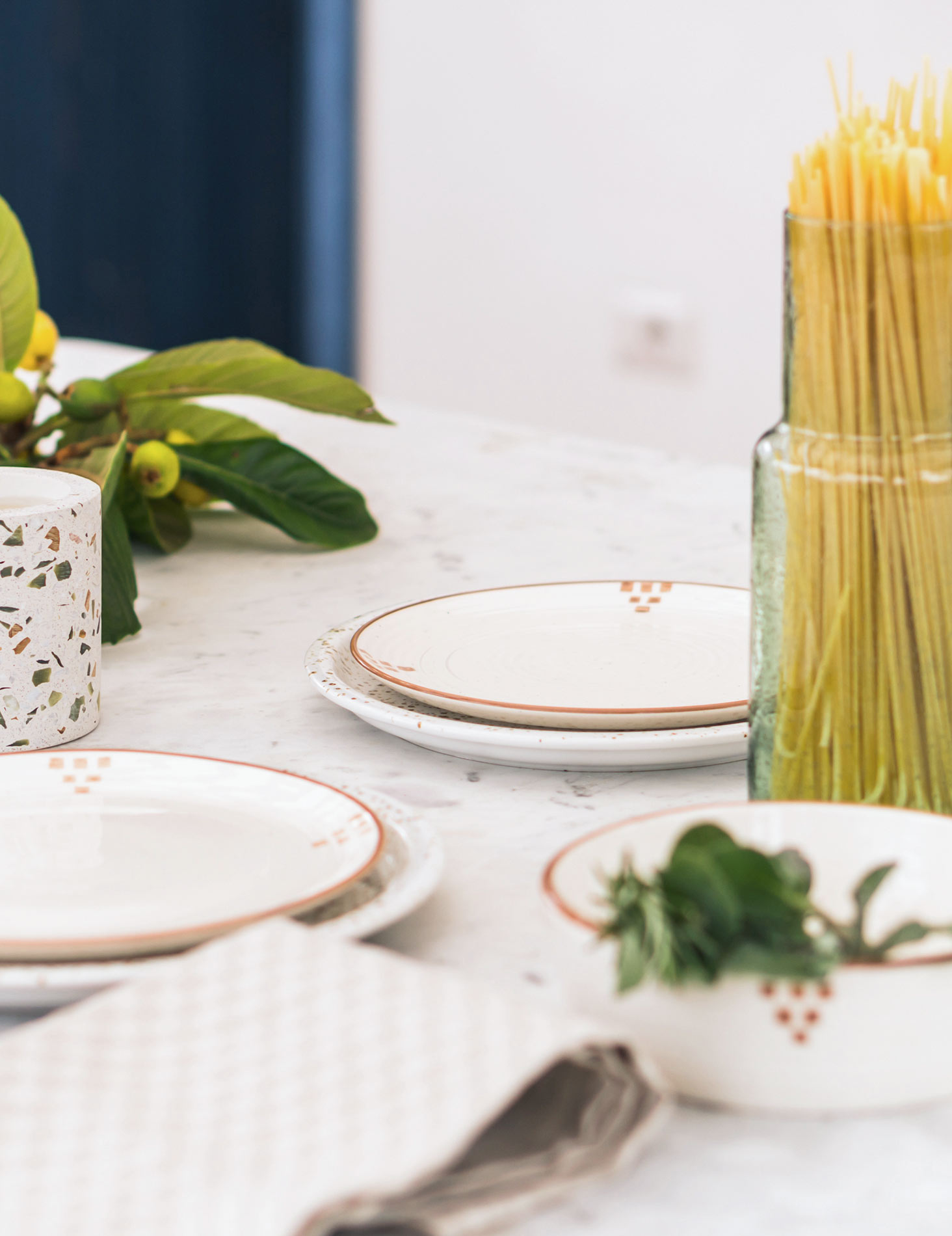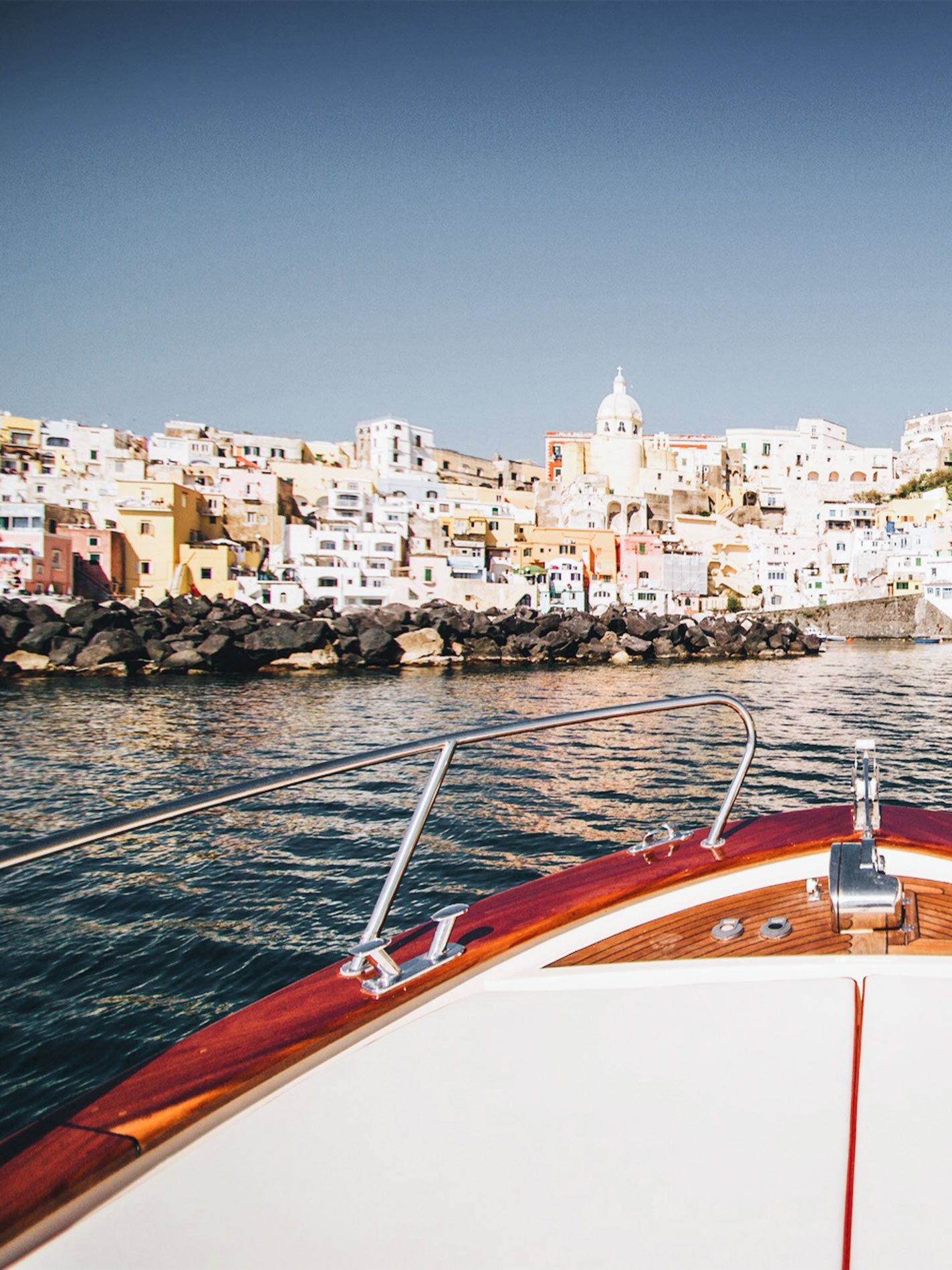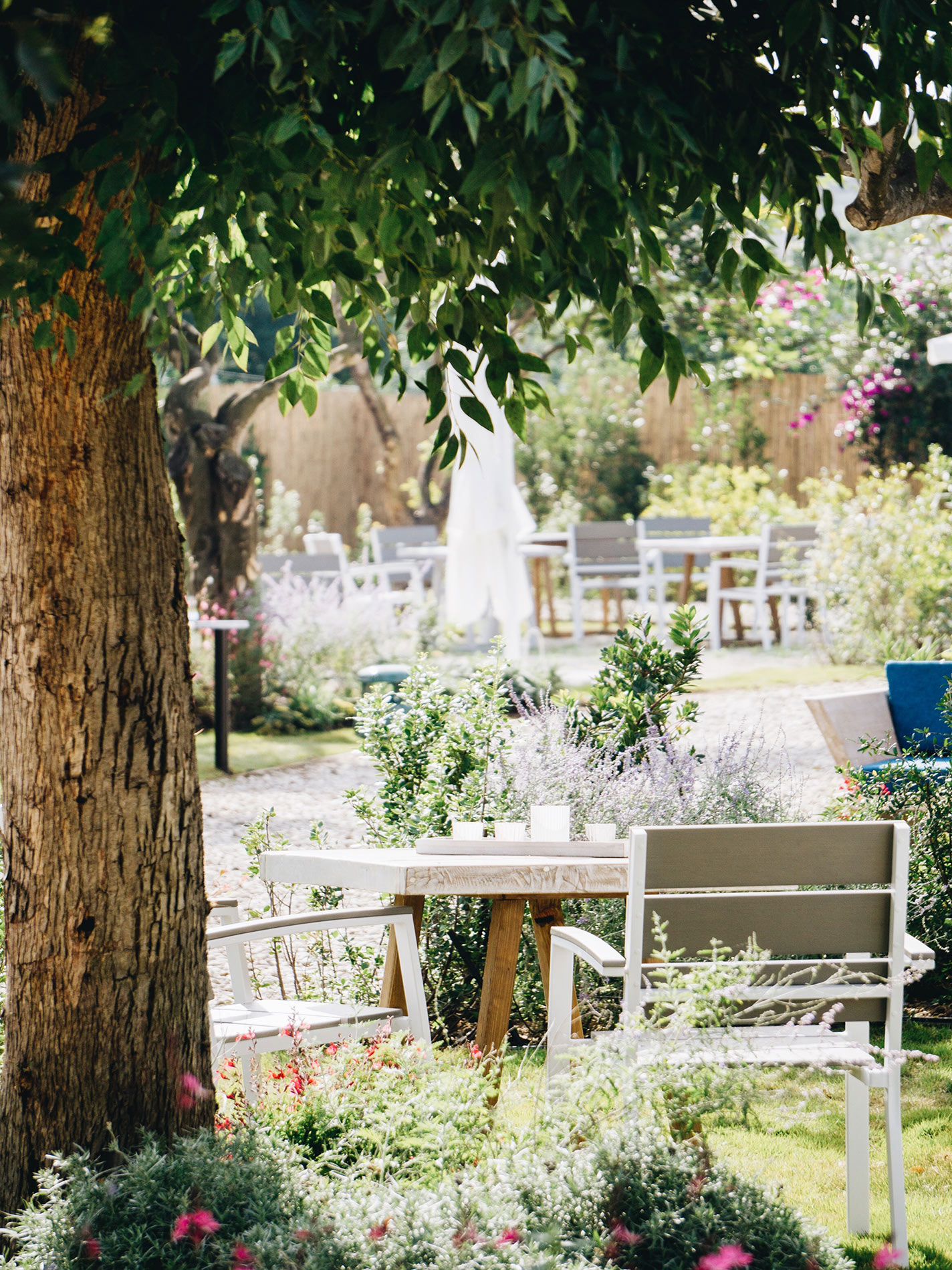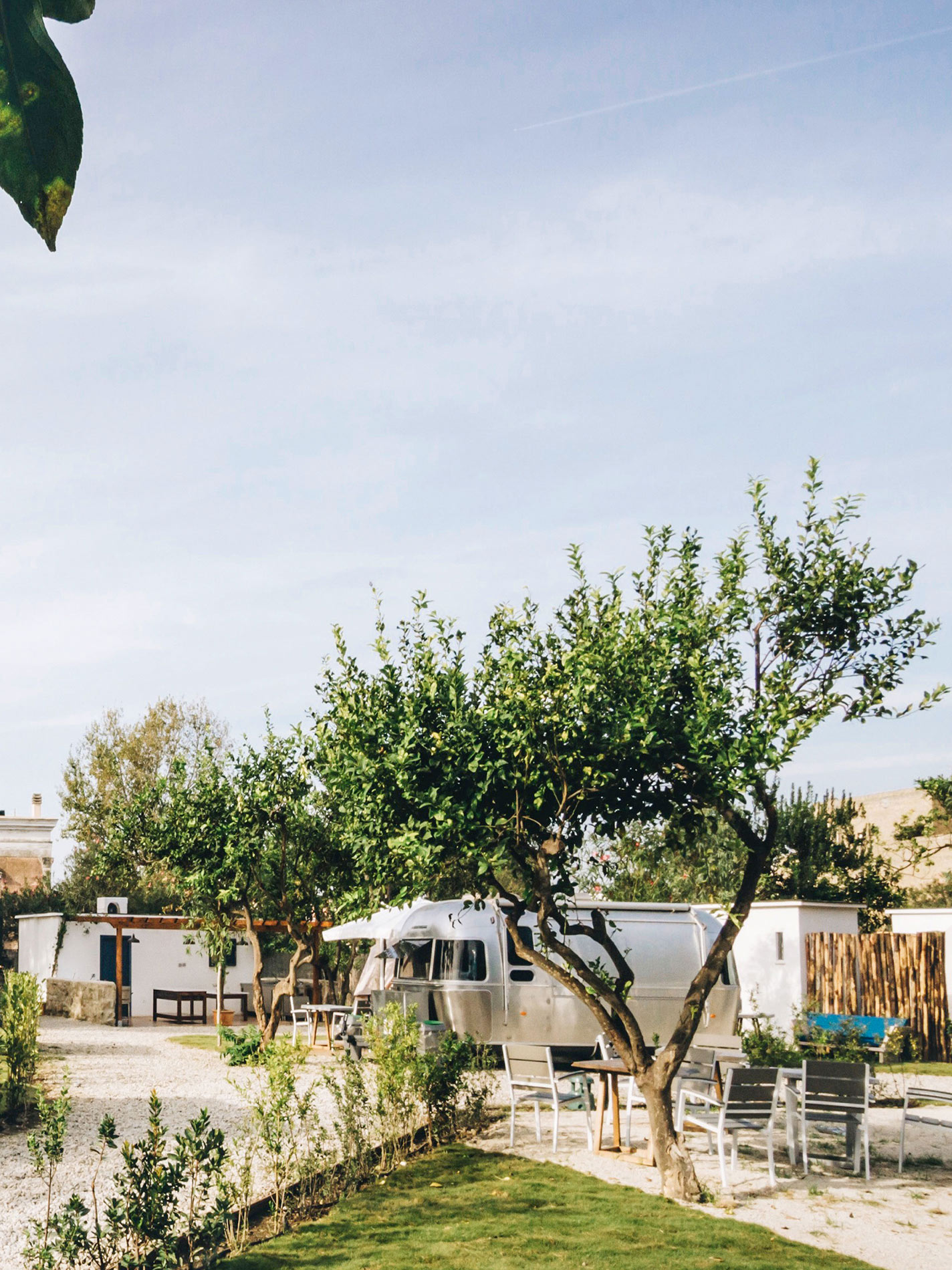 Procida-camp-Safari-Lodge@2
Glamping between Naples and Ischia is only available at Procida Camp Resort.
The new resort is located a bit more in the west of the island near the beaches. At Camp Ciraccio you stay in three different sizes of luxury tents. All of the tents are also equipped with private bathrooms, kitchenette and a private terrace for your breakfast, lunch and dinner.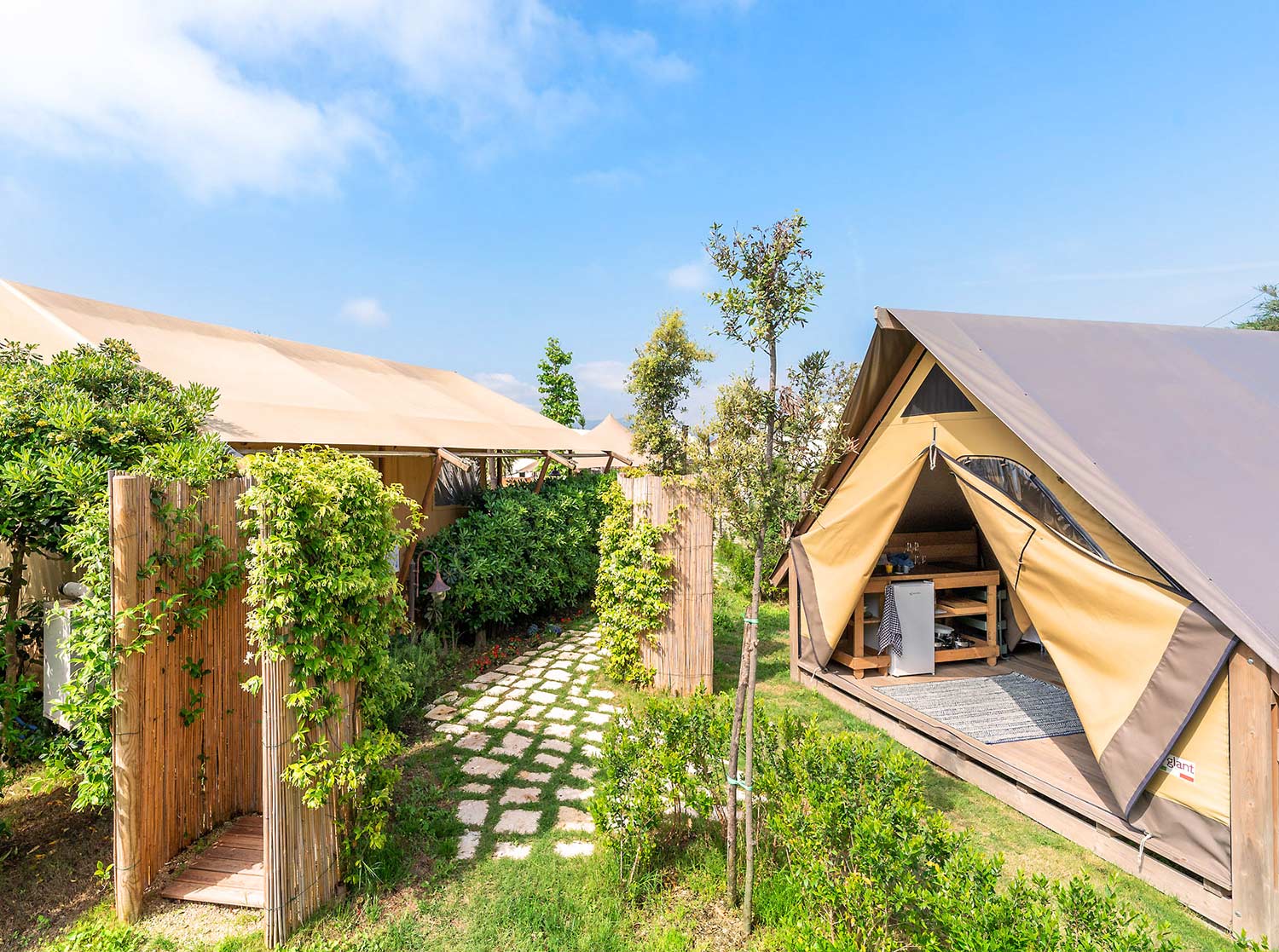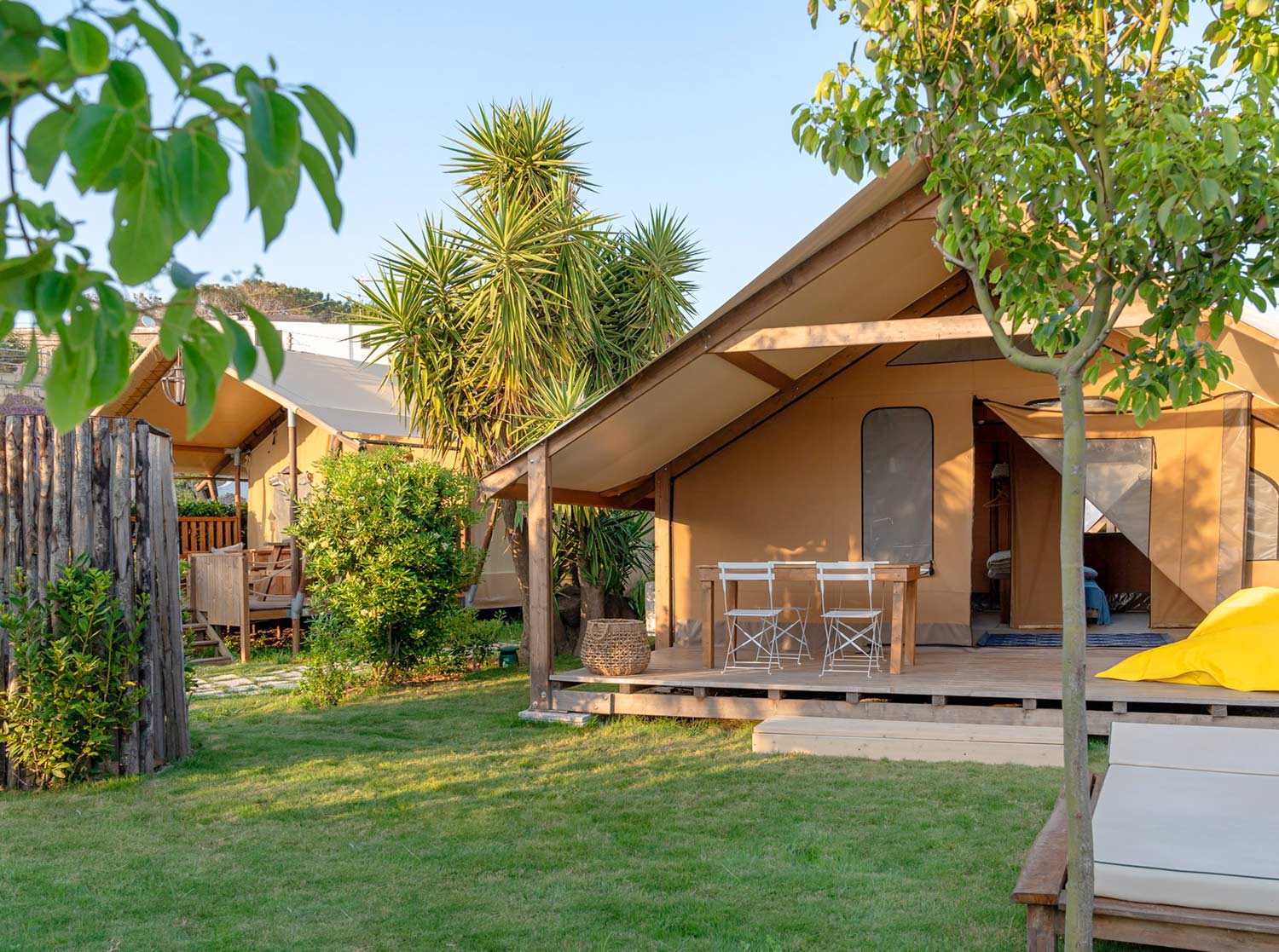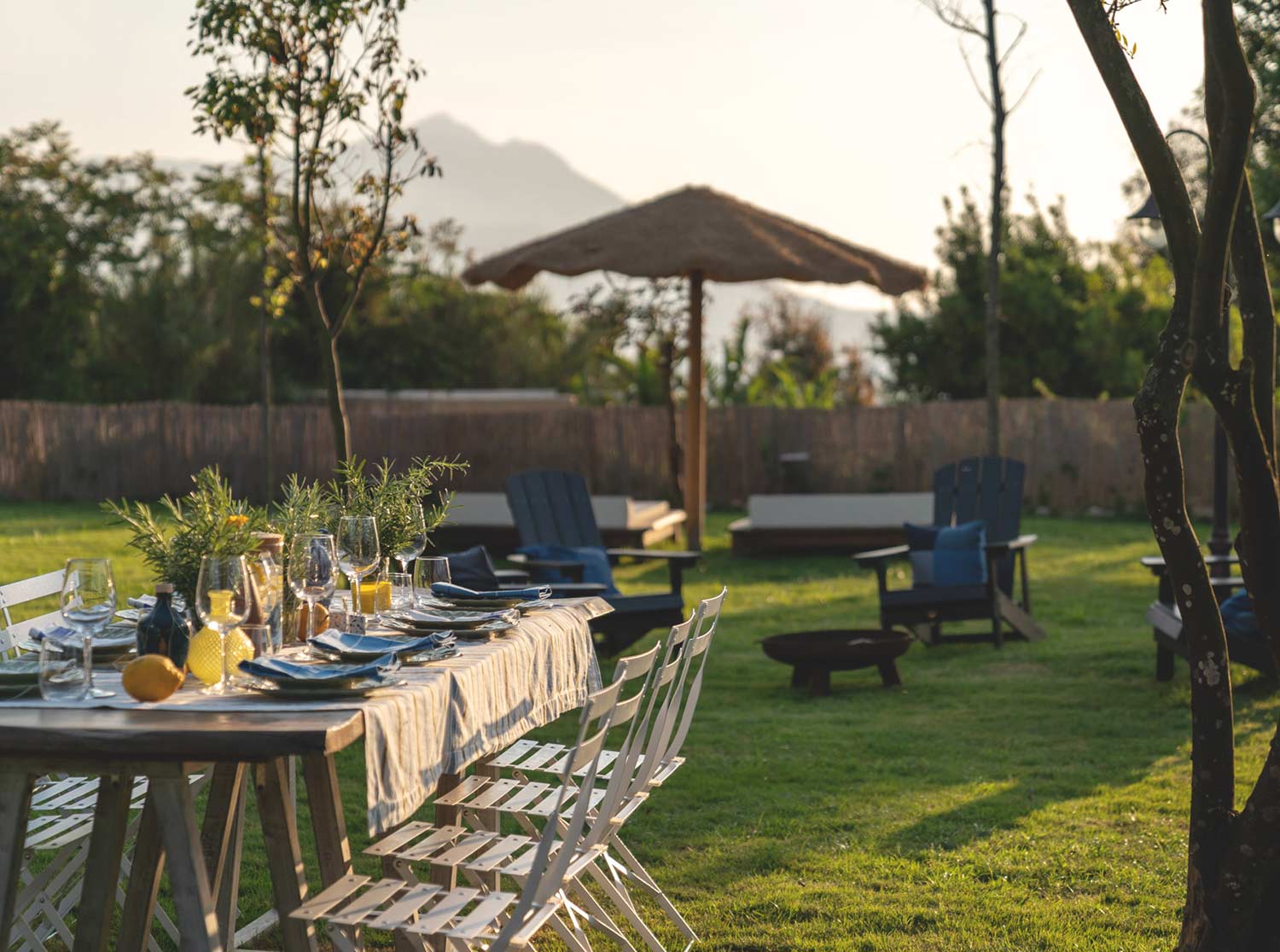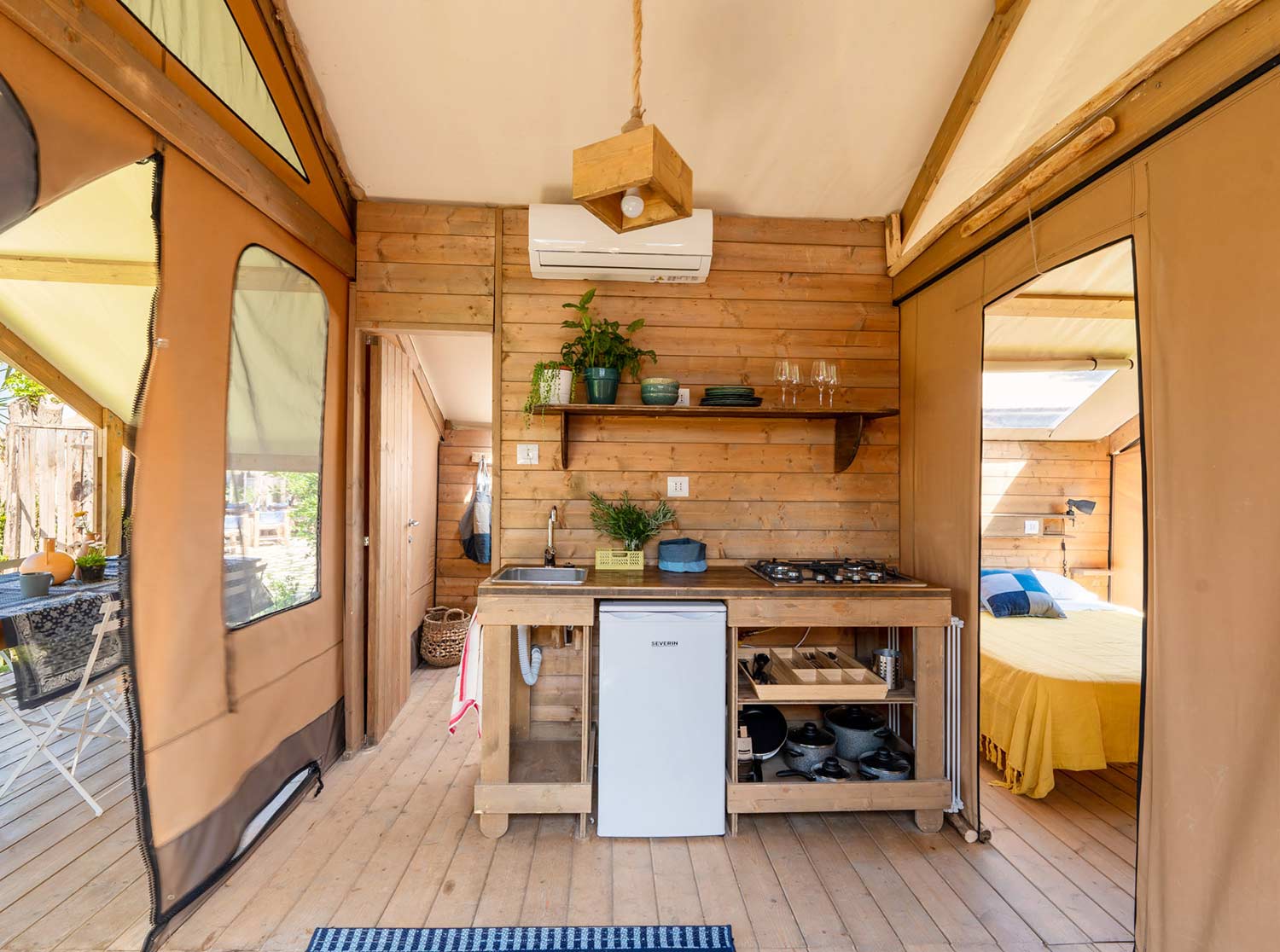 Both resorts are not classic camping sites, but really very clean and beautifully designed facilities, which are of course especially suitable for family holidays with children.
We especially liked the silver Airstreams, but the tents in the new camp are also highly recommended.
THE CONCEPT
Unlike in "common" campsites, here the Procida staff serves breakfast in the morning. At the Caravella Camp, an extra airstream in the middle of the campsite also offers a light lunch. Think "weekend food market" and you get the idea.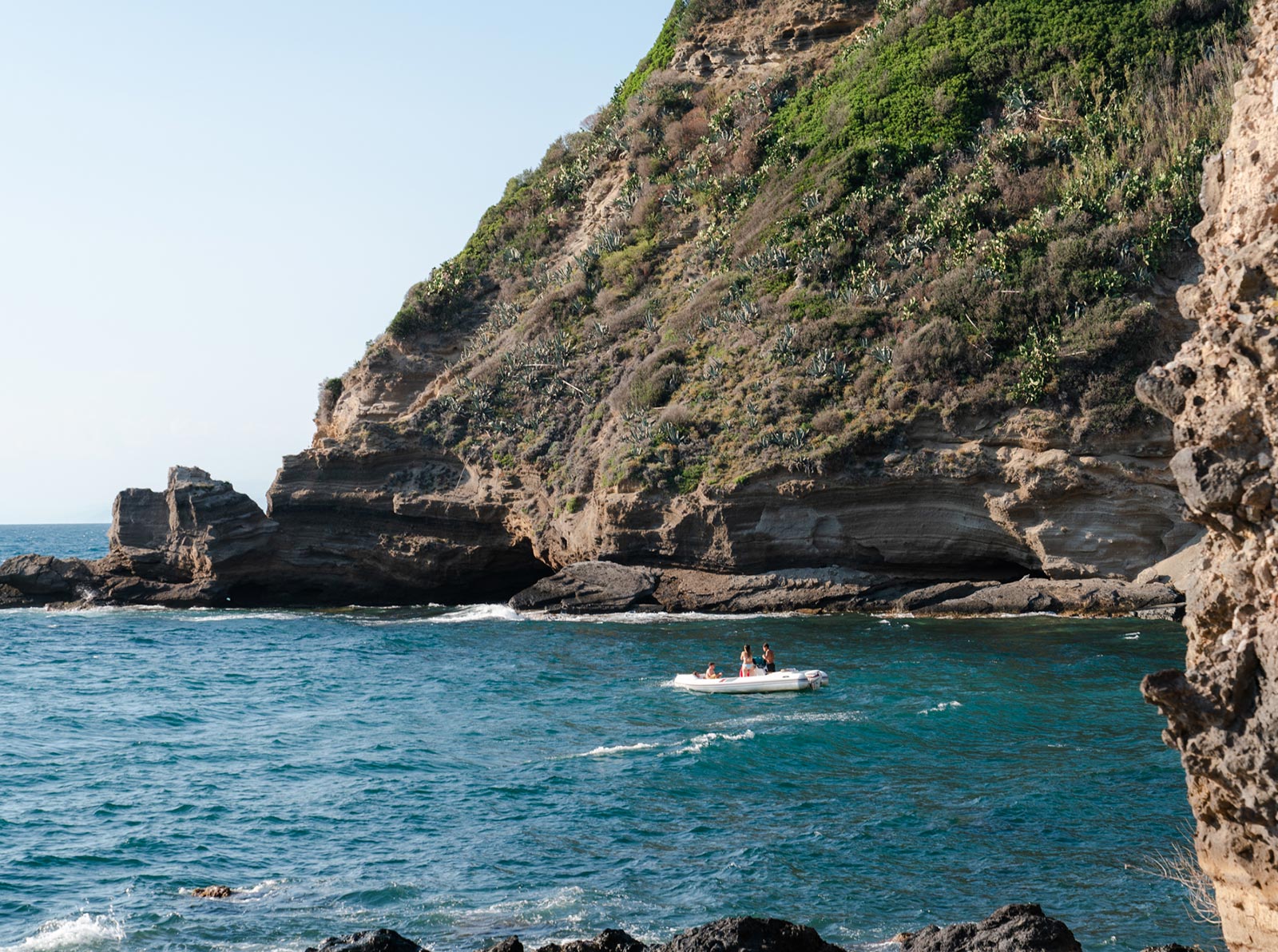 SURROUNDINGS
Ready to hit the beach? Talk to the guys at the reception and they get you on your way. There are plenty of public beaches with beach chair rentals. You may also rent a motorized dinghy from the resort which has a capacity for up to 5 persons, perfect to discover the hidden beaches and caves.
For a small fee the camp also provides electric bikes, perfect for discovering this petite Mediterranean gem.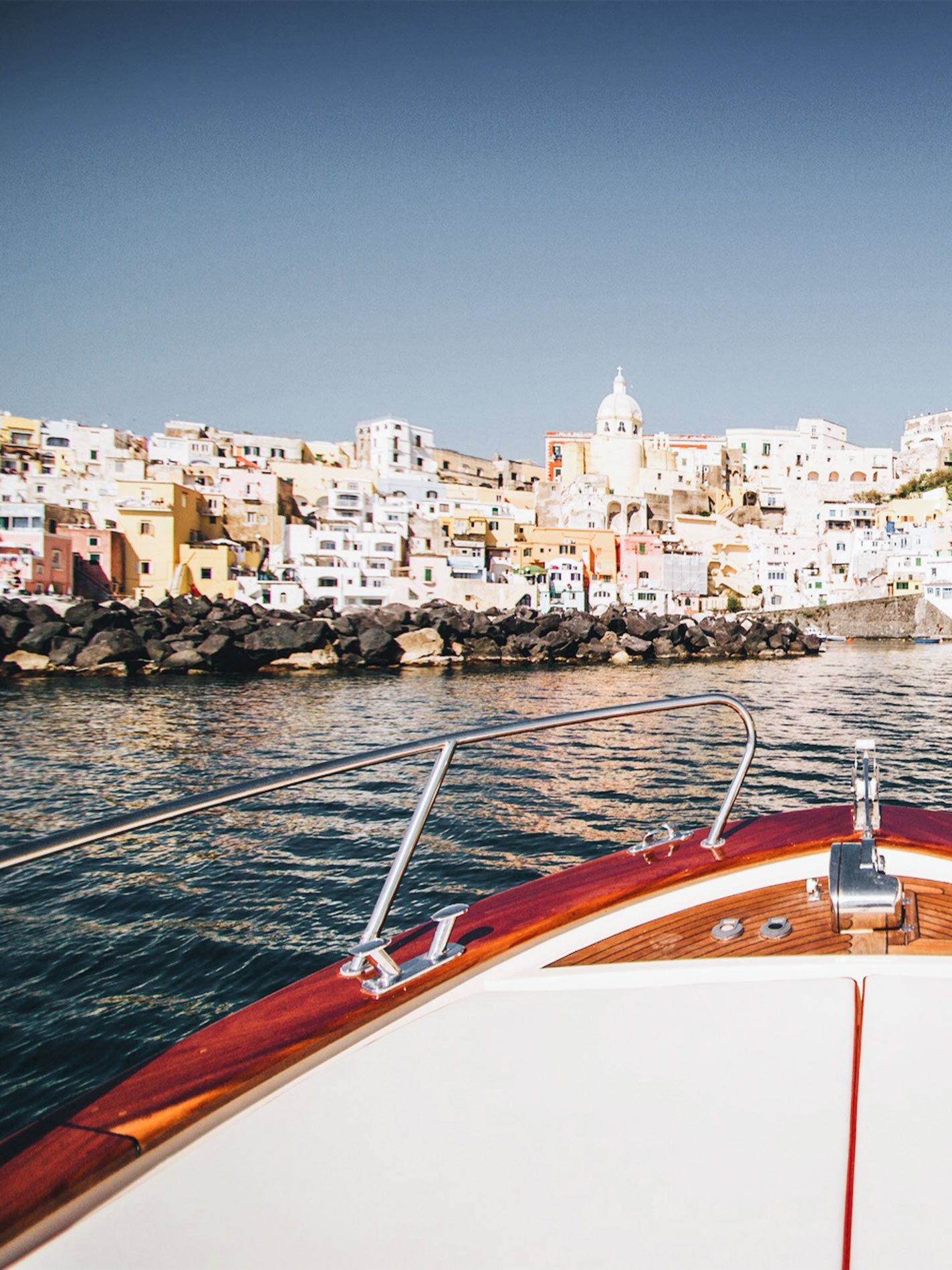 Ideal for
Couples and families with children who want to experience something special beyond the usual beach resorts. During our visit we never had the feeling of living in a campsite, but rather in a cool Italian village.
Prices
Tents and airstreams from around 250 euros per night. Please find all prices here. 
Booking & contacts
Procida Camp & Resort
Via IV Novembre, 2
80079 Procida
Napoli, Italy