Procida doesn't quite ring a bell yet? Well, here you go: It is a tiny island in the Mediterranean Sea just minutes away from the city of Naples. Fly into the international airport of Napoli Capodichino, drive roughly half an hour to the port and then just wait. For the boat, which brings you to the island.
The Procida Camp experience is in full swing right upon arrival at the port of Procida: A cool vintage Citroen Mehari stands by to pick us up. Then it's off in this historic Italo ride to the imaginative eco-resort through narrow, winding alleys and the picturesque villages of the peninsula.
Look left and right and you get a first glimpse of the Procida vibe. Everything here is a very authentic, very Italian. You see an eclectic mix of pastel-colored palaces and colorful stone houses.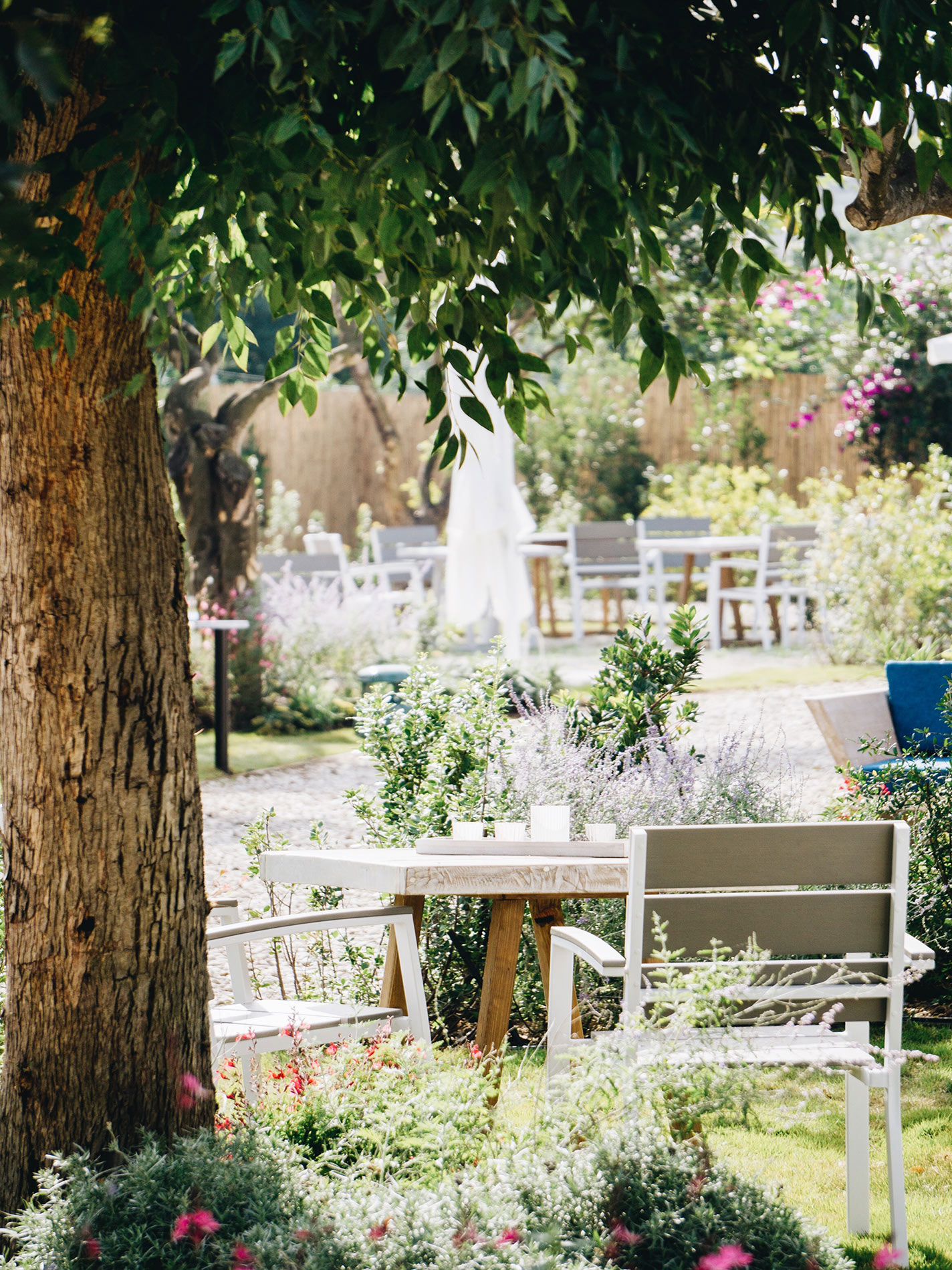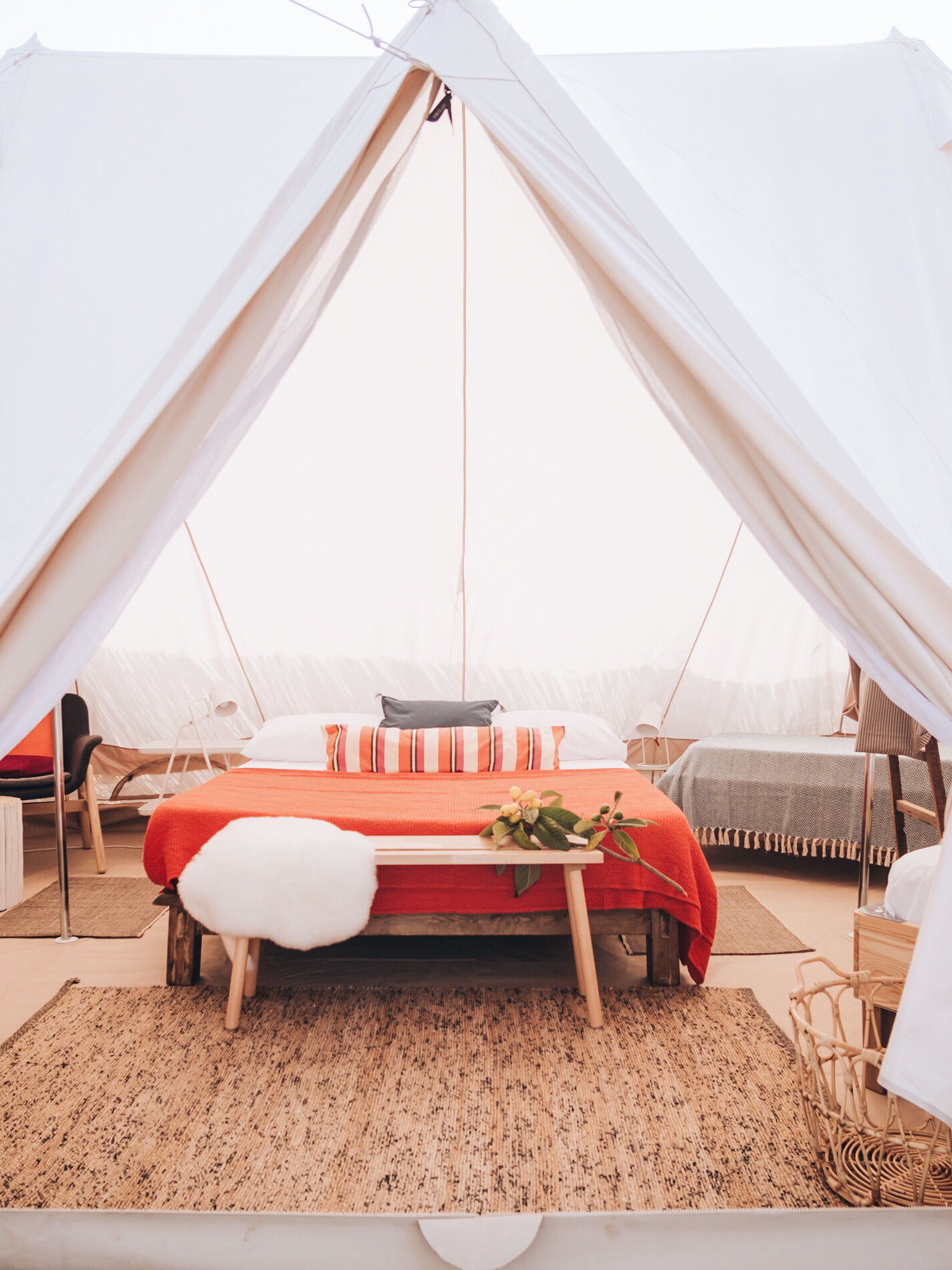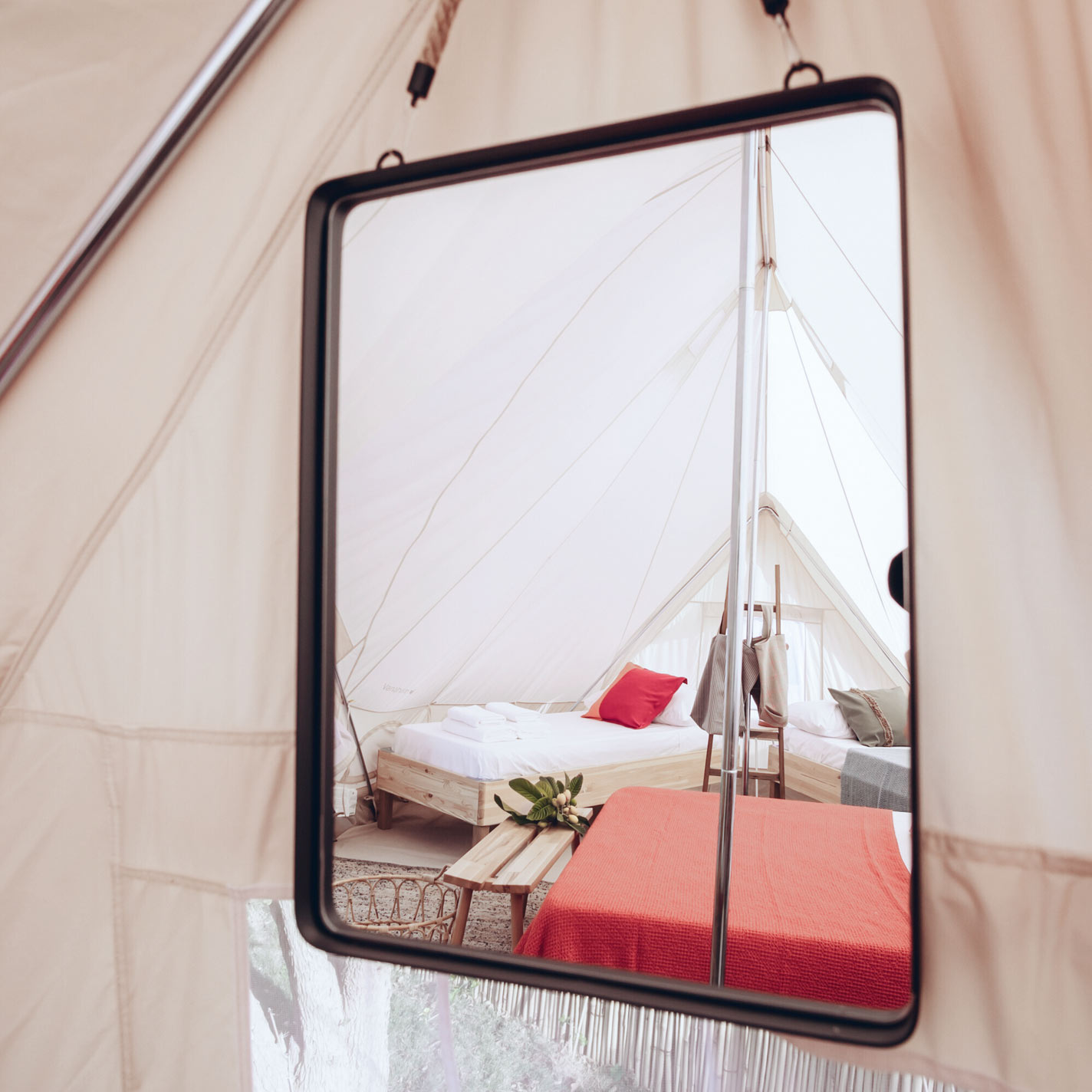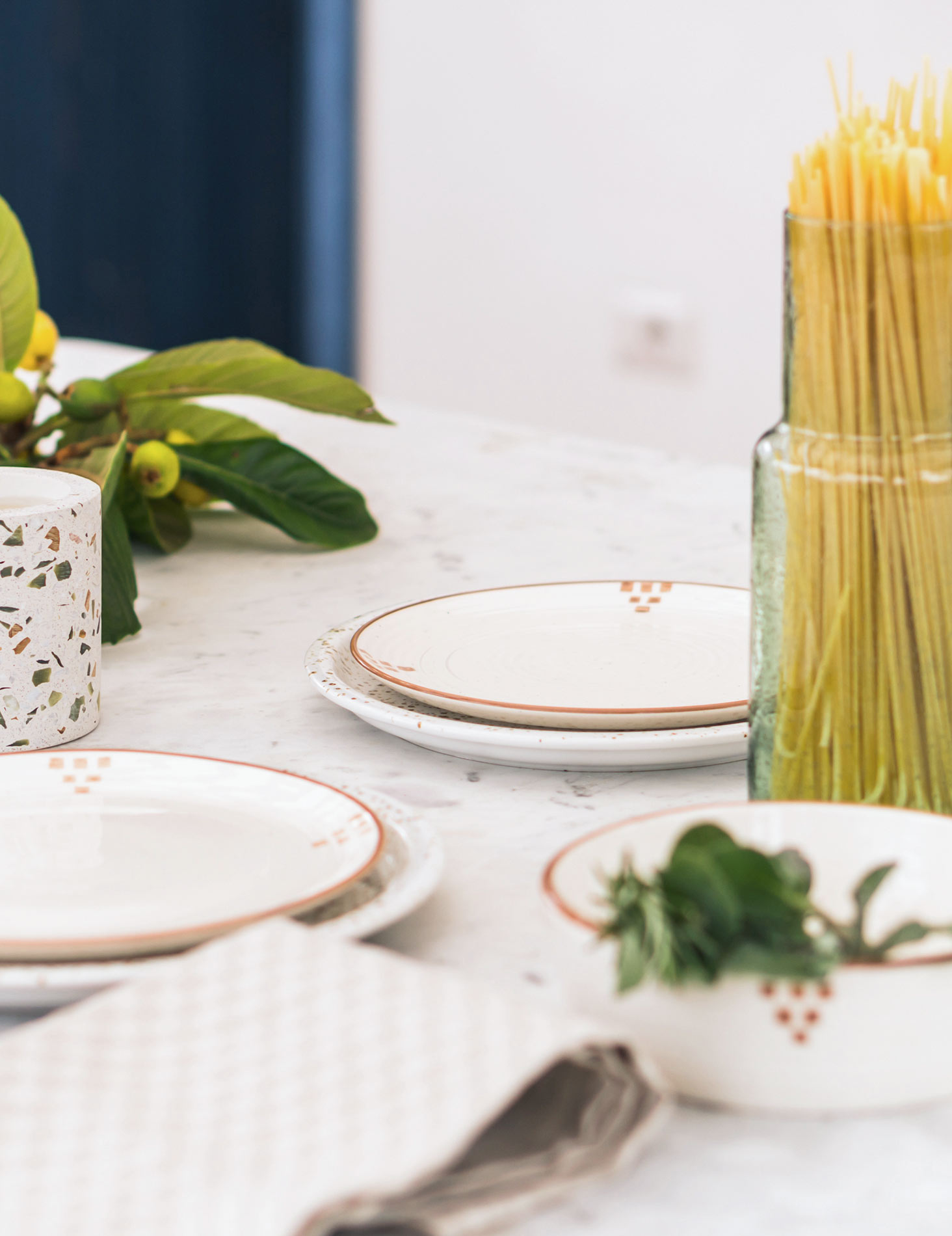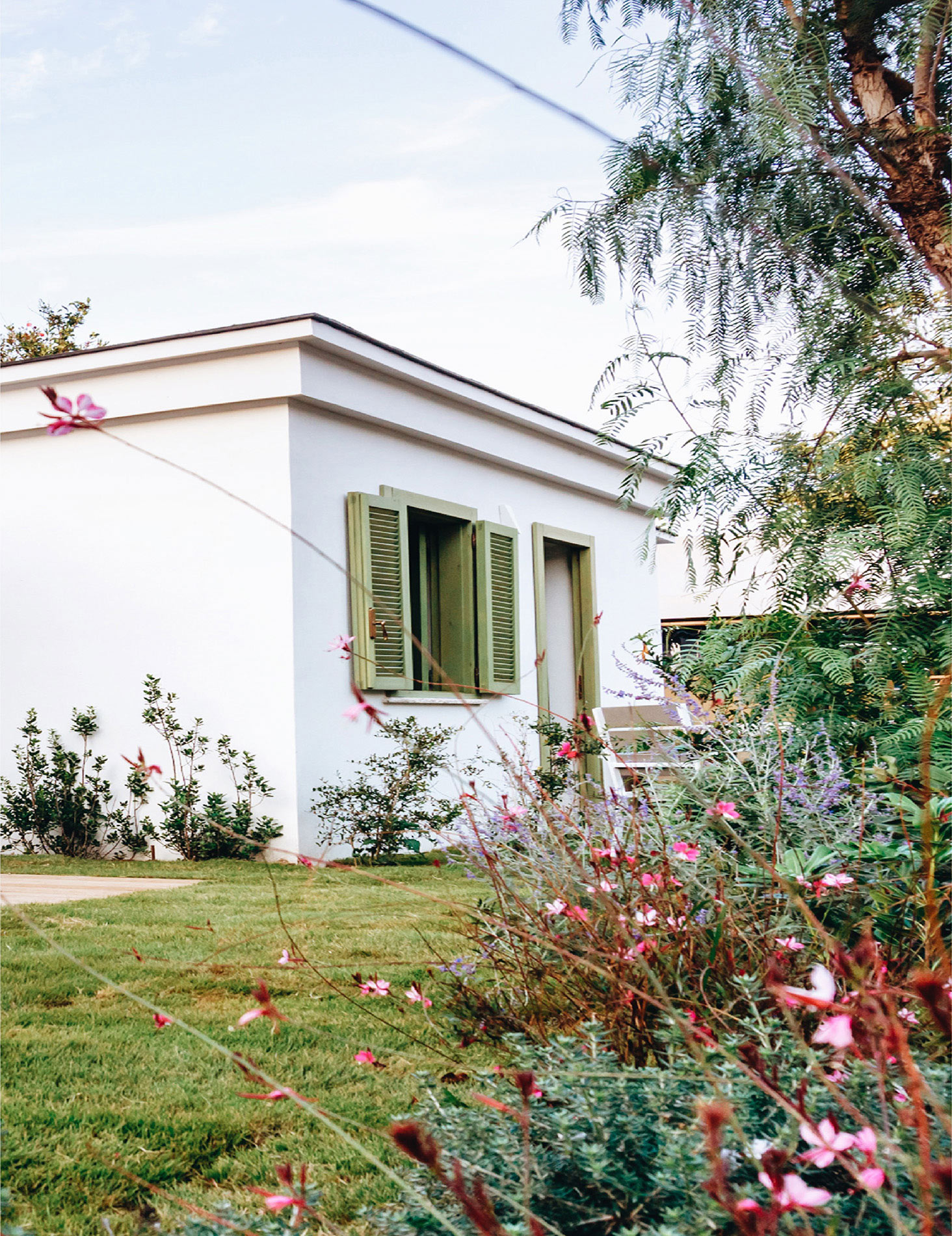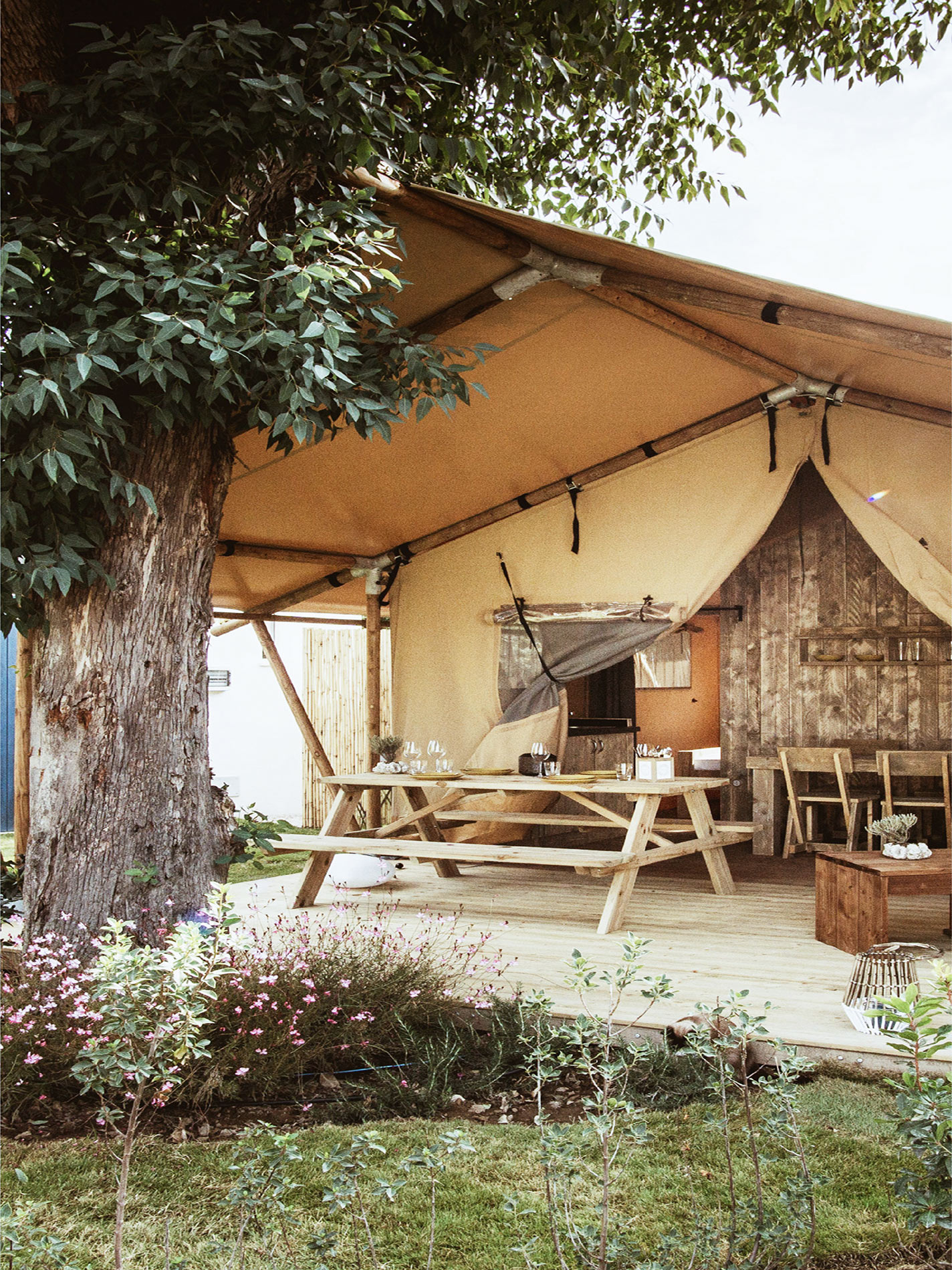 Procida Camp & Resort itself is an oasis of its own. It is located in the eastern part of the island within walking distance to the sea. As the name would suggest, you basically live in a campground, but staying here has nothing to do with the traditional campgrounds as we know them. It is a "glamping" paradise — that is camping galore so to speak … you are not exactly roughing it since you have all the benefits of a boutique hotel resort at your disposal. Quite impressive and so convenient.
the accomodation
Within this "boutique camp" there are four different types of accommodation. For example, you can stay in a real, authentic Airstream Caravan – there is room for a maximum of four people — two adults and two children.
Or you can book a Garden Suite, a romantic bungalow that has the look of a simple beach house on the Mediterranean. The bungalow is available with one or two rooms and, of course, with its own bathroom and very well equipped kitchen and AC. It also has a private terrace where you can dine in the evening.
Make no mistake, it is a campsite, so there are tents to be had: for example the cream-colored Safari Lodge, which can accommodate four guests. Feels a bit like "Out of Africa" minus the giraffes and elephants roaming around.
And finally the Nordisk Village, also a tent, a little more spartan but somehow also very charming and with space for two to four guests. Tent-dwellers share an outdoor kitchen with other guests and children love the experience.
The camping site itself is very well maintained and especially during the summer months you feel like you are sharing some space in one big communal garden.
THE CONCEPT
Unlike in "common" campsites, here the Procida staff serves breakfast in the morning. From an airstream in the middle of the campsite they also offer a light lunch to be enjoyed on the surrounding sofas and tables in the common area. Think "weekend food market" and you get the idea.
SPECIAL
The beautiful new swimming pool offers another ideal place to relax before or after exploring the island.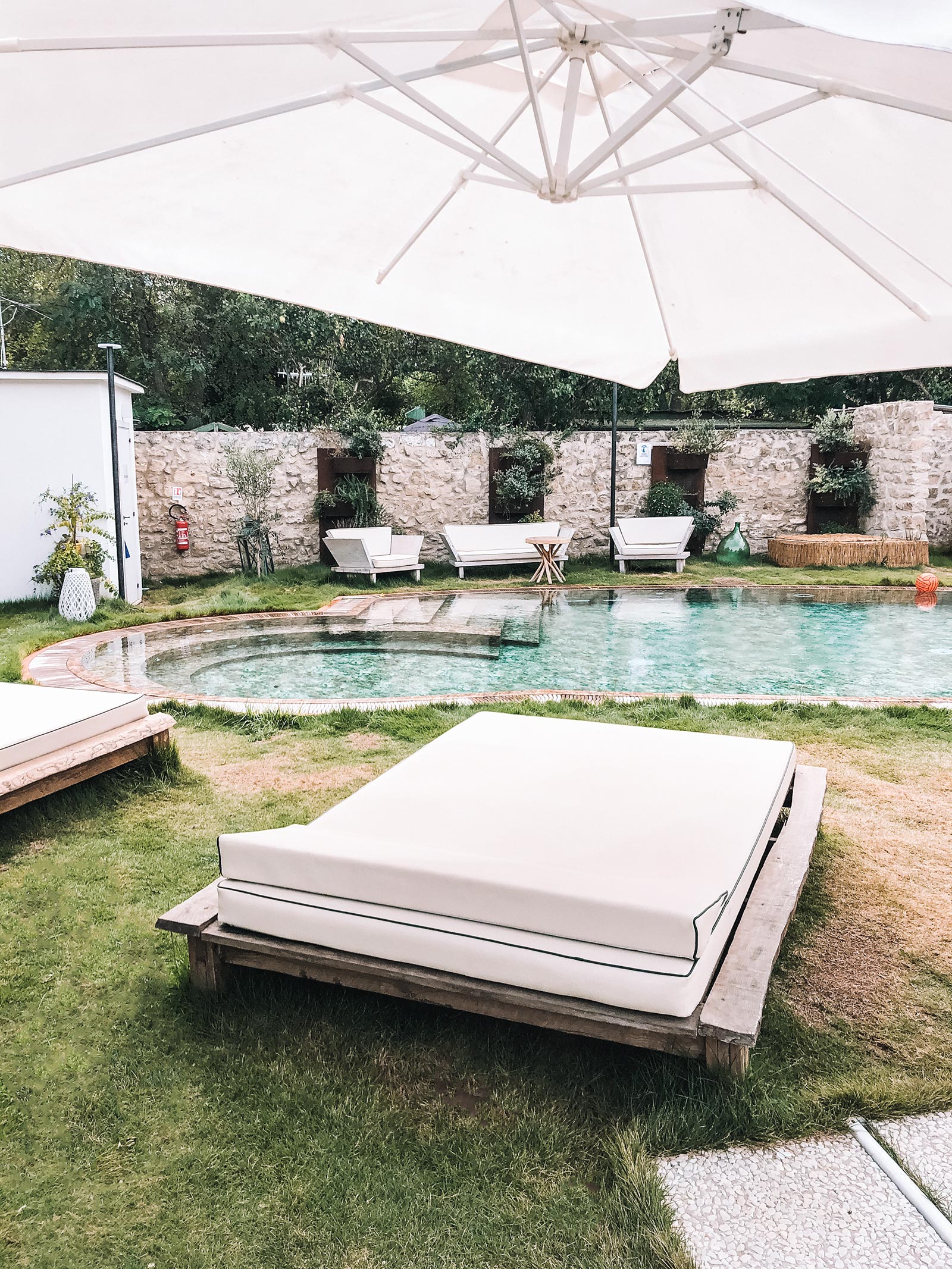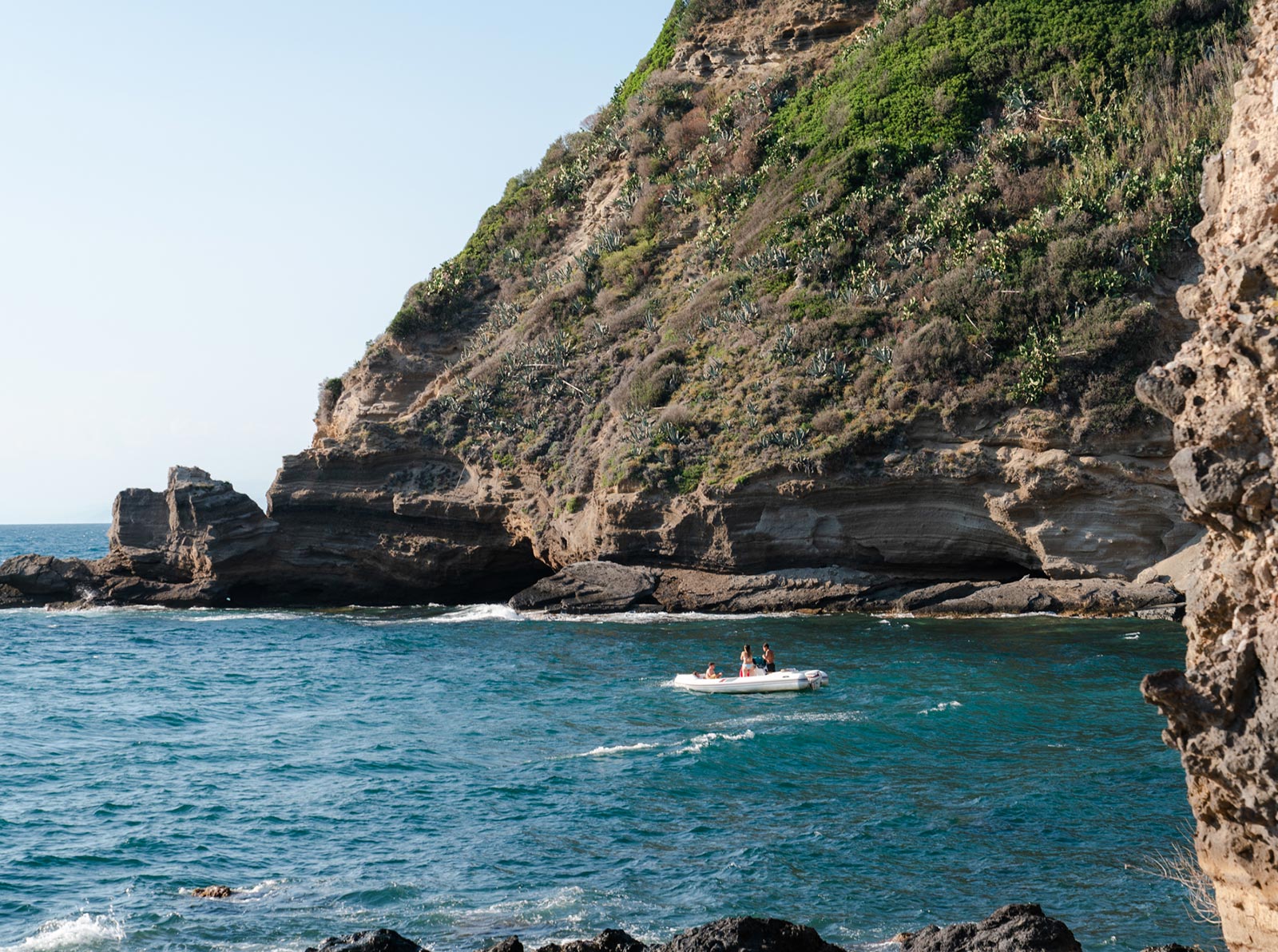 SURROUNDINGS
Ready to hit the beach? Talk to the guys at the reception and they get you on your way. There are plenty of public beaches with beach chair rentals. You may also rent a motorized dinghy from the resort which has a capacity for up to 5 persons, perfect to discover the hidden beaches and caves.
For a small fee the camp also provides electric bikes, perfect for discovering this petite Mediterranean gem.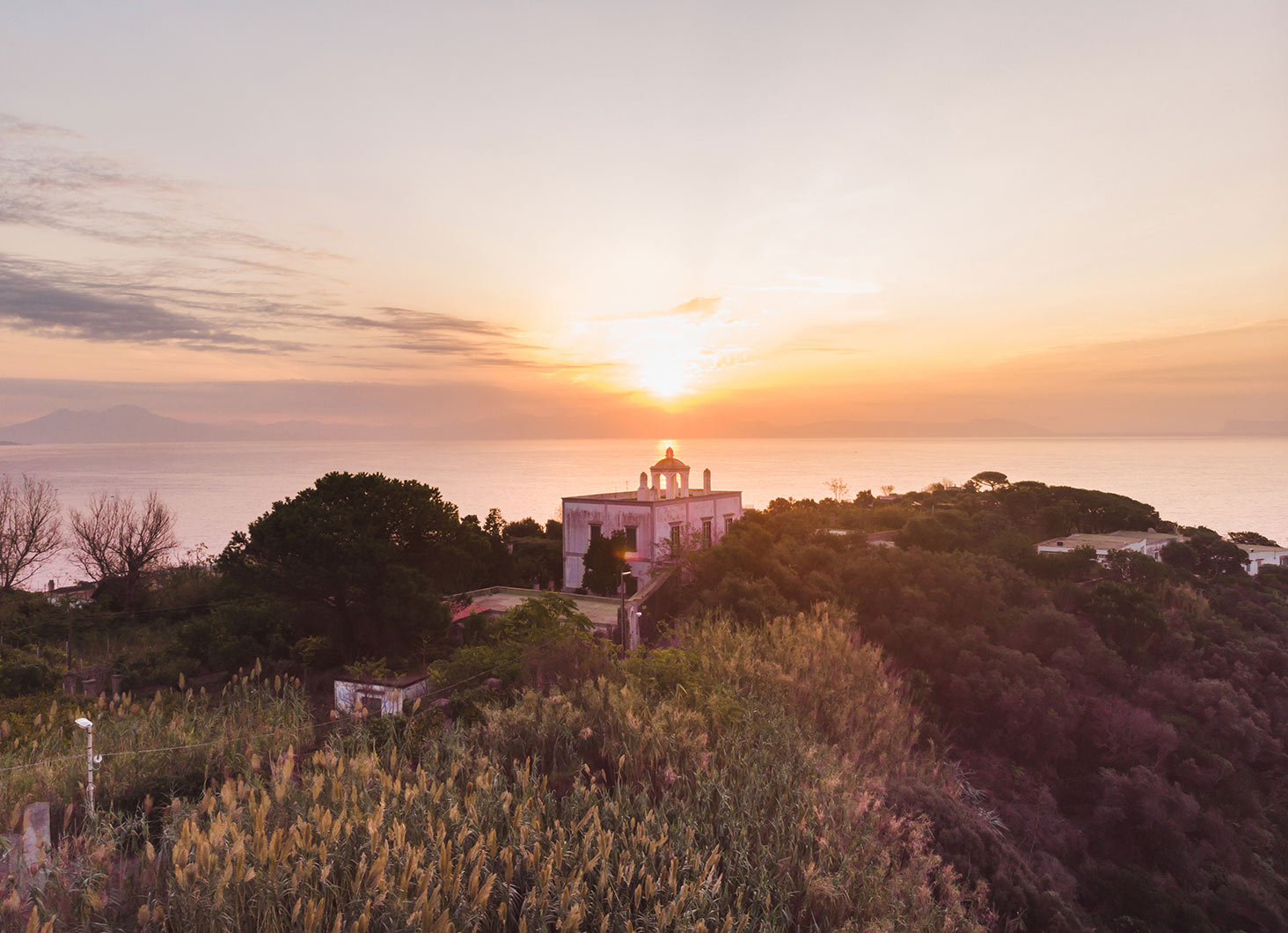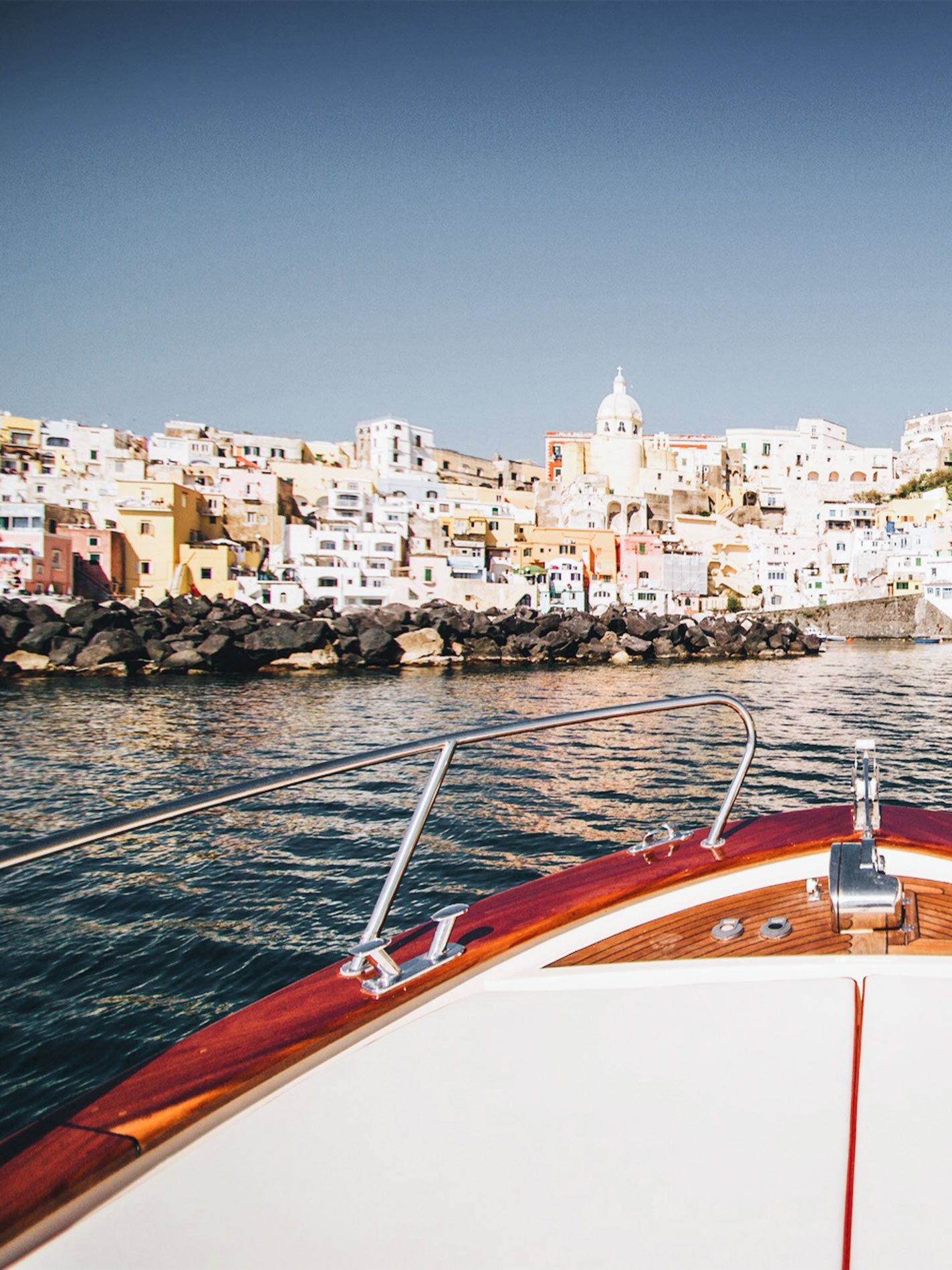 Ideal for
Couples and families with children who want to experience something special beyond the usual beach resorts. During our visit we never had the feeling of living in a campsite, but rather in a cool Italian village.
Prices
At the moment there are great early bird prices – also for high season. One week (seven nights) in early September, for example, in the Airstream and Garden Suite for a family costs only 1,316.00 euros including breakfast. Please find all prices here. 
Booking & contacts
Procida Camp & Resort
Via IV Novembre, 2
80079 Procida
Napoli, Italy