The location of hotel Bader must be explained, otherwise you won't know what we are talking about. It lies in an Industrial Park (google maps link), next door is a D.I.Y. store, behind that the motorway and from here it's 30 minutes drive to the centre of Munich. To actually build a hotel furnished with Scandinavian designer furniture right here, is really a story and an achievement in itself. However, because it's really lovely and you feel at home here very quickly, it easily qualifies as a Pretty Hotel, which we have no hesitation in recommending.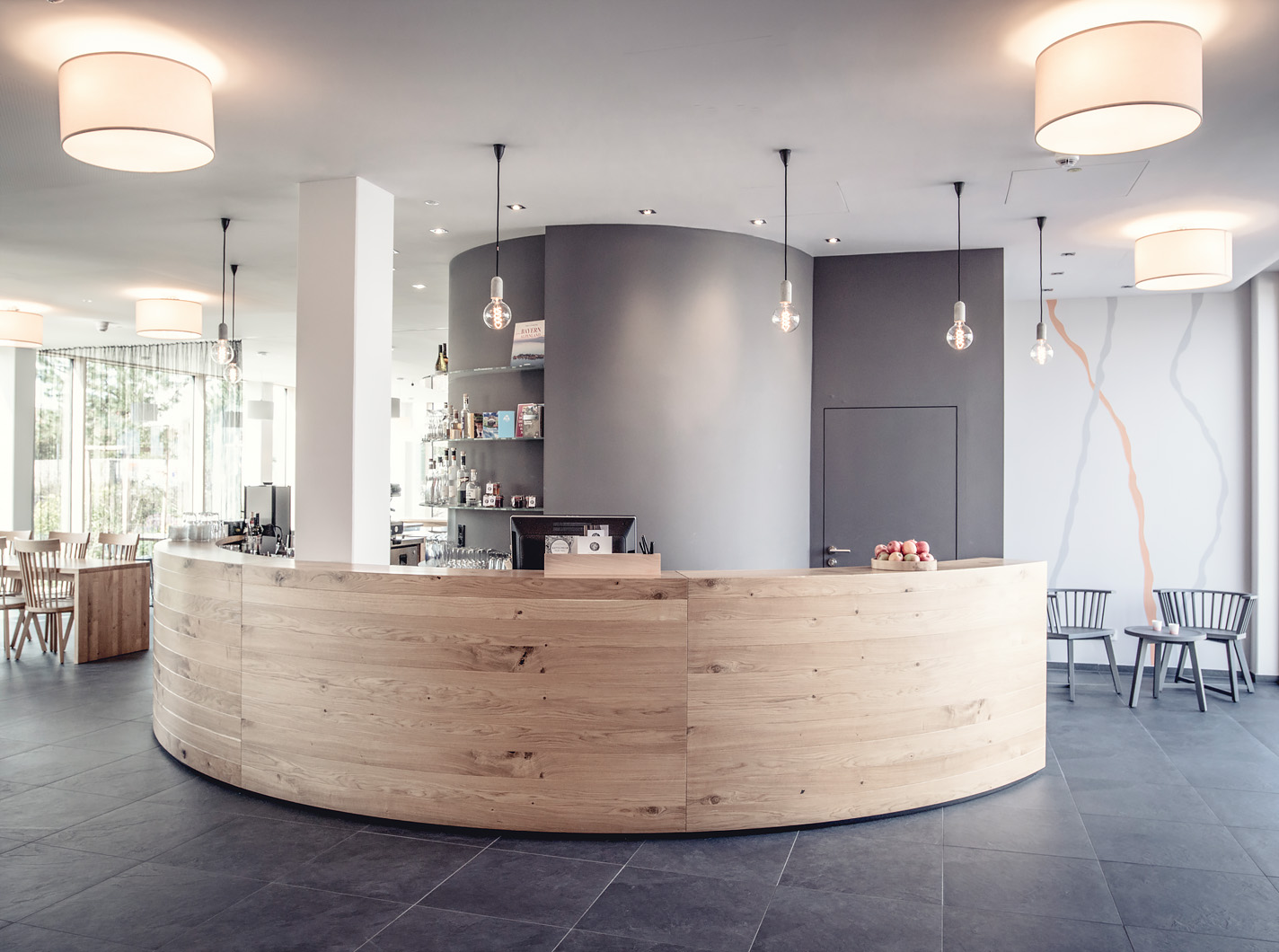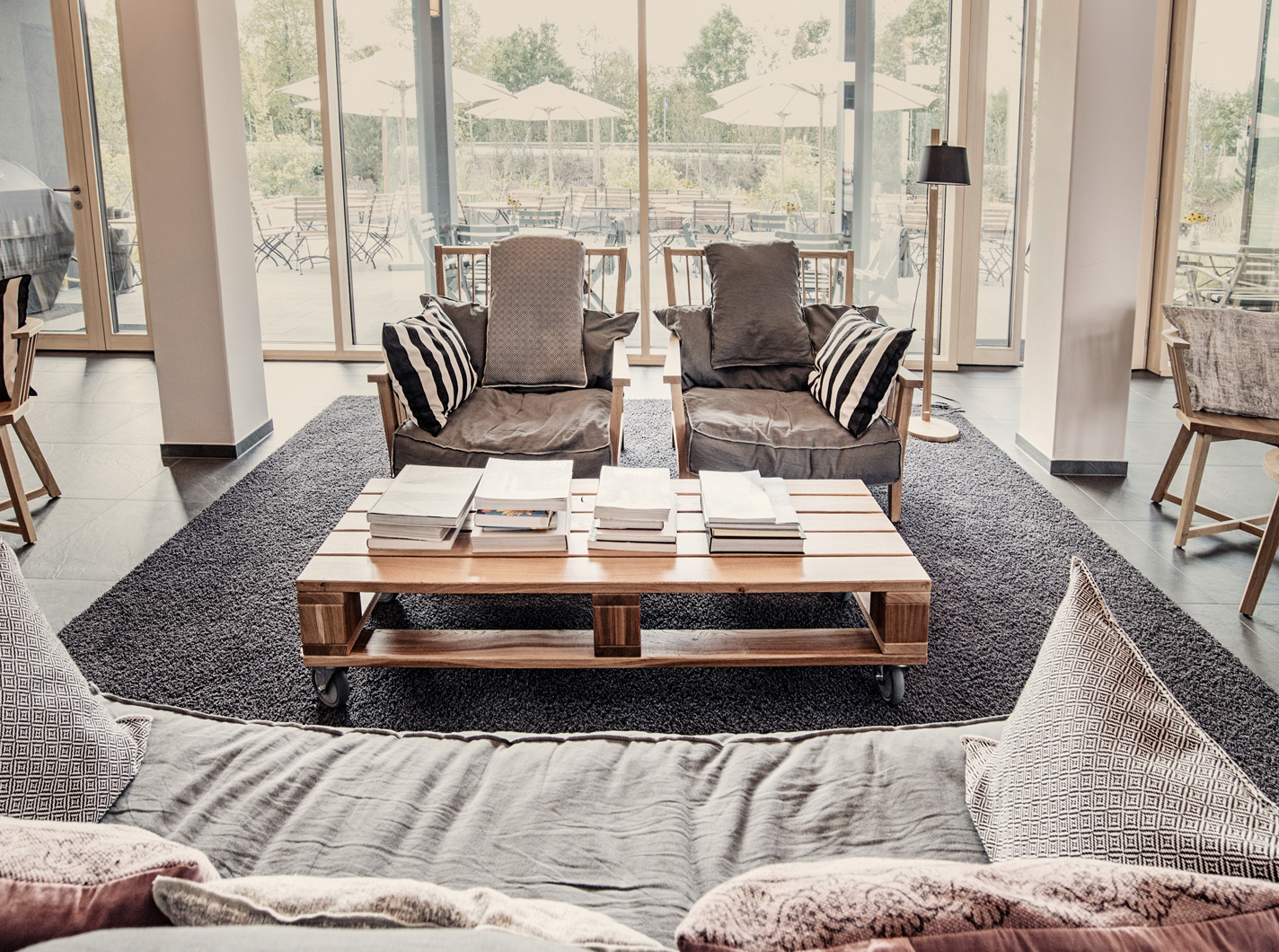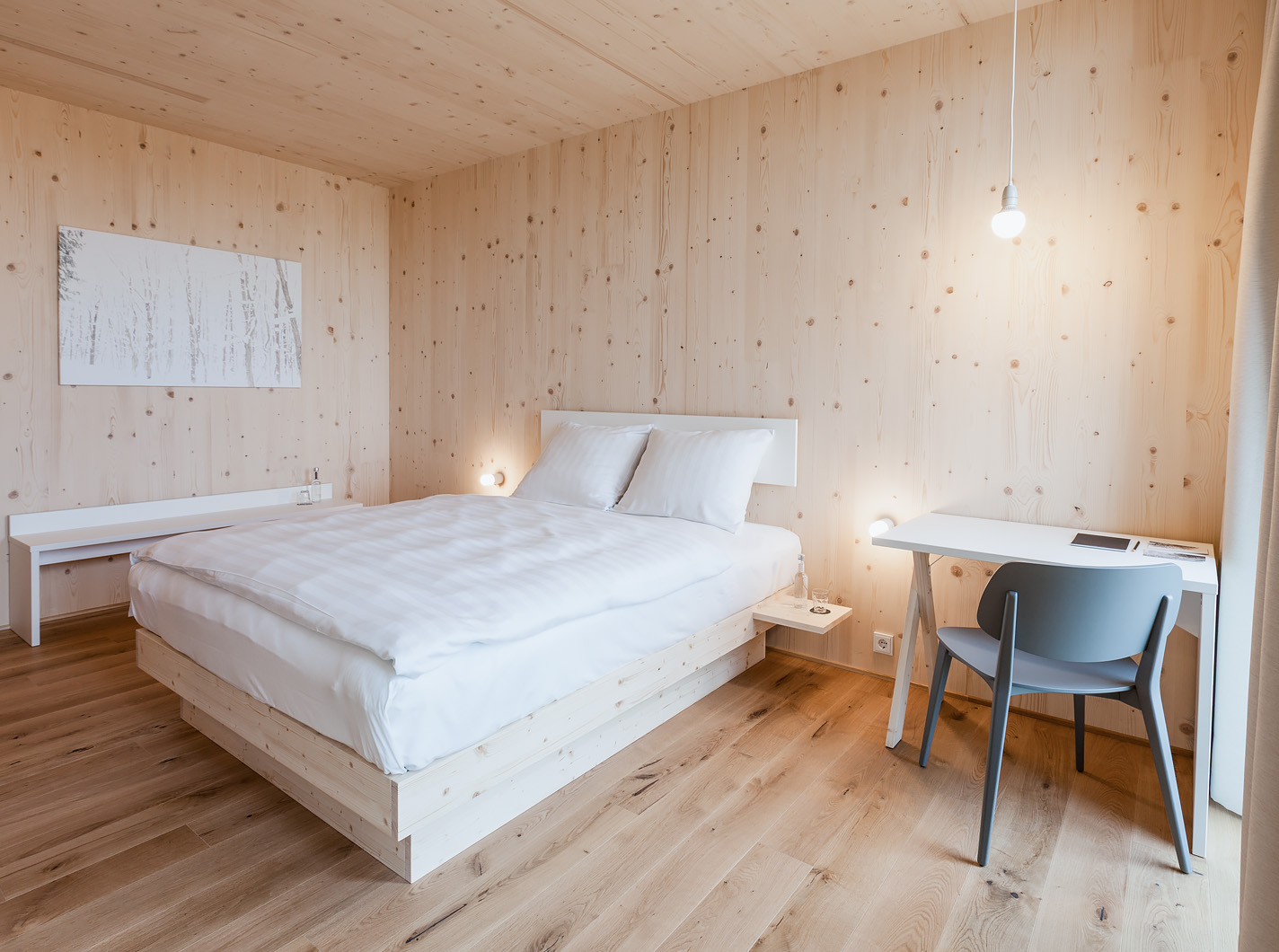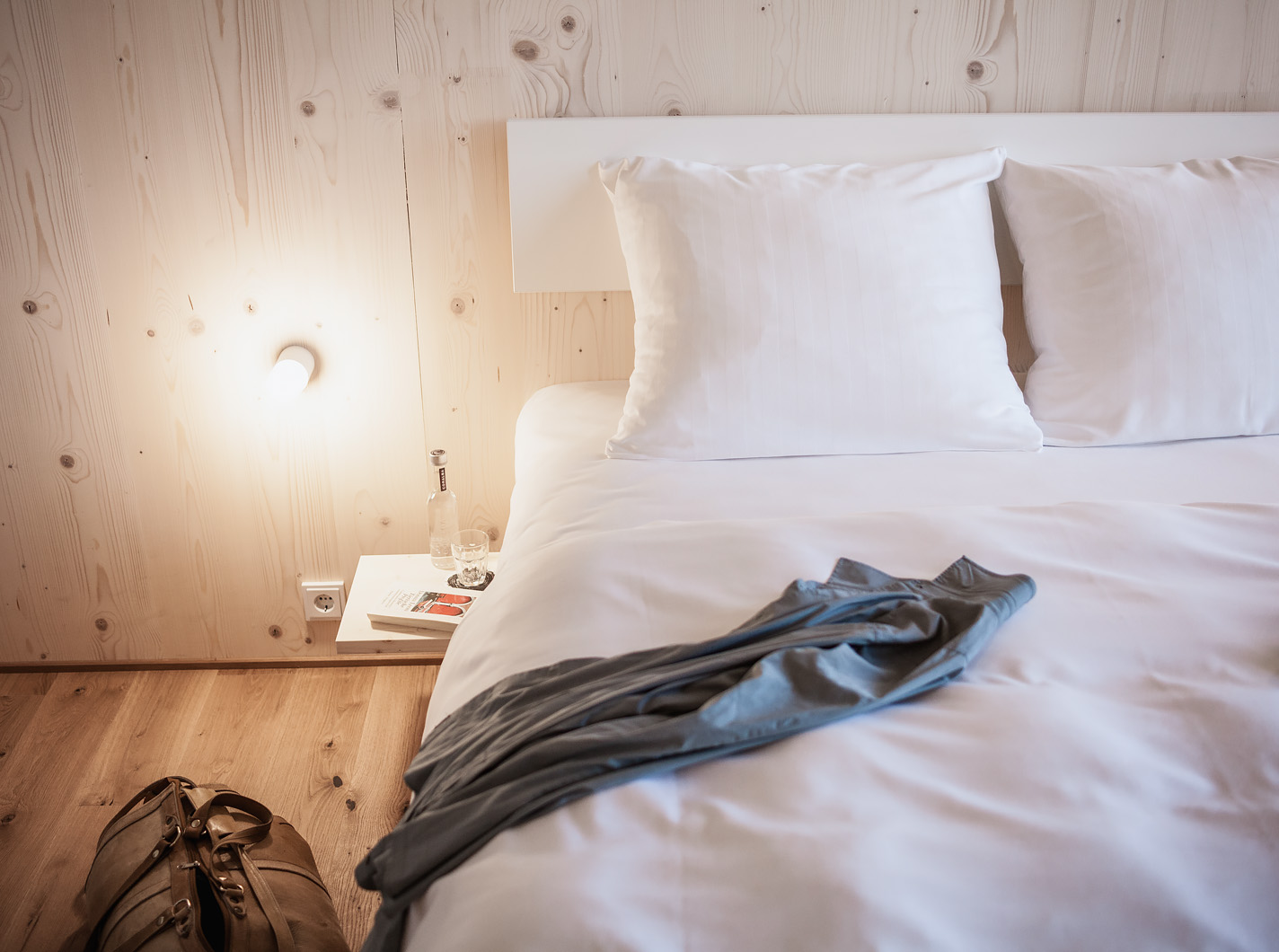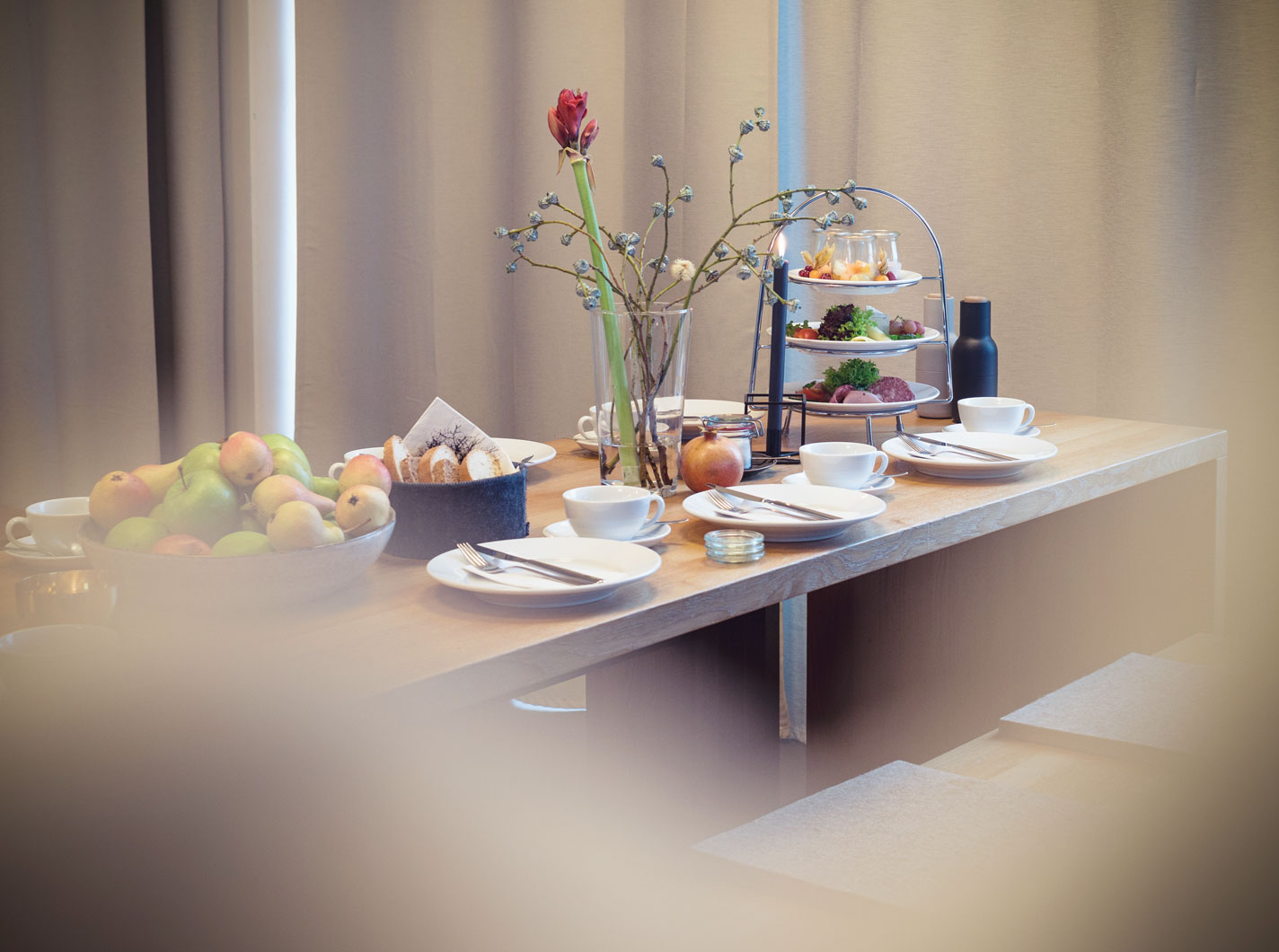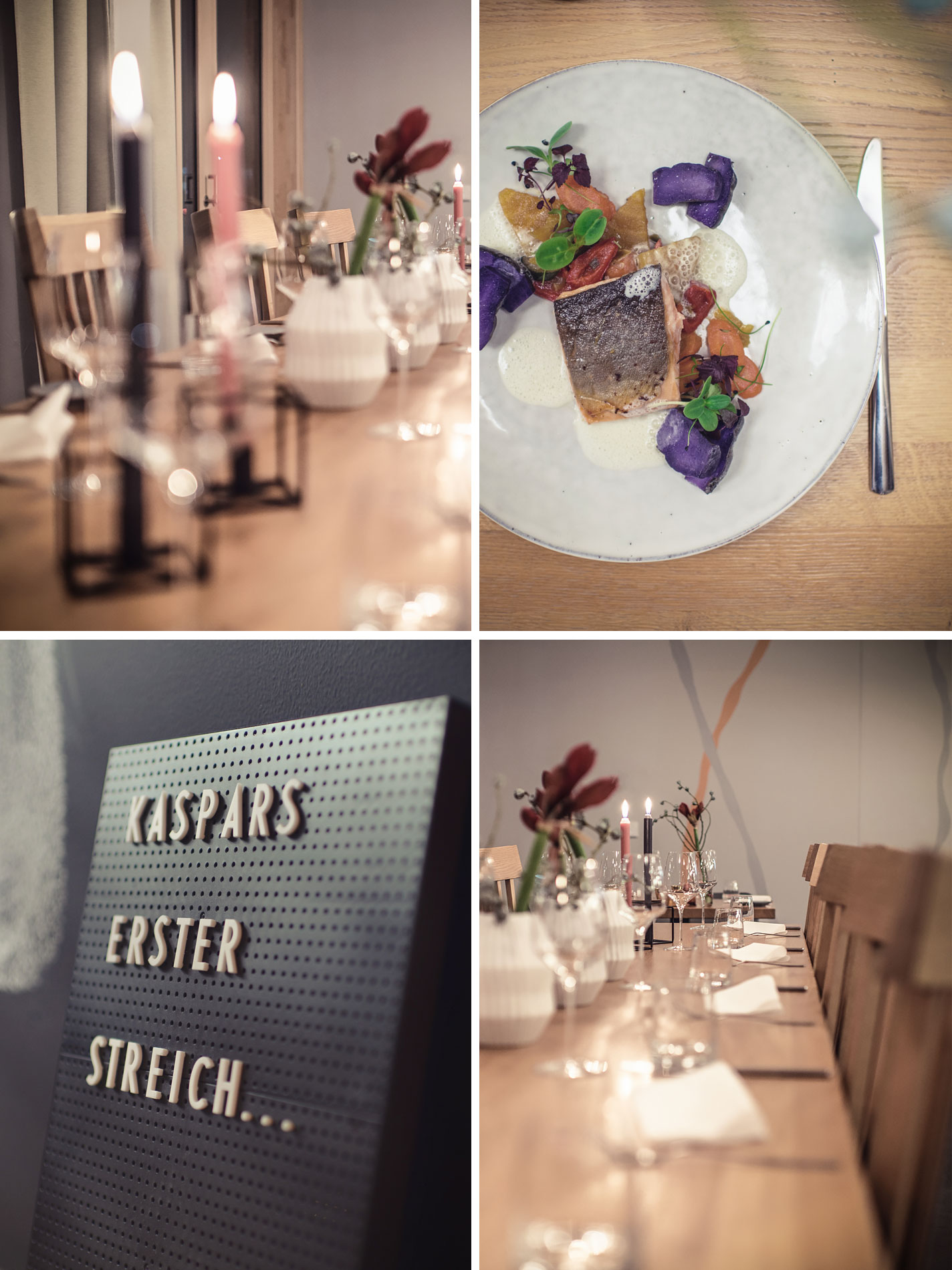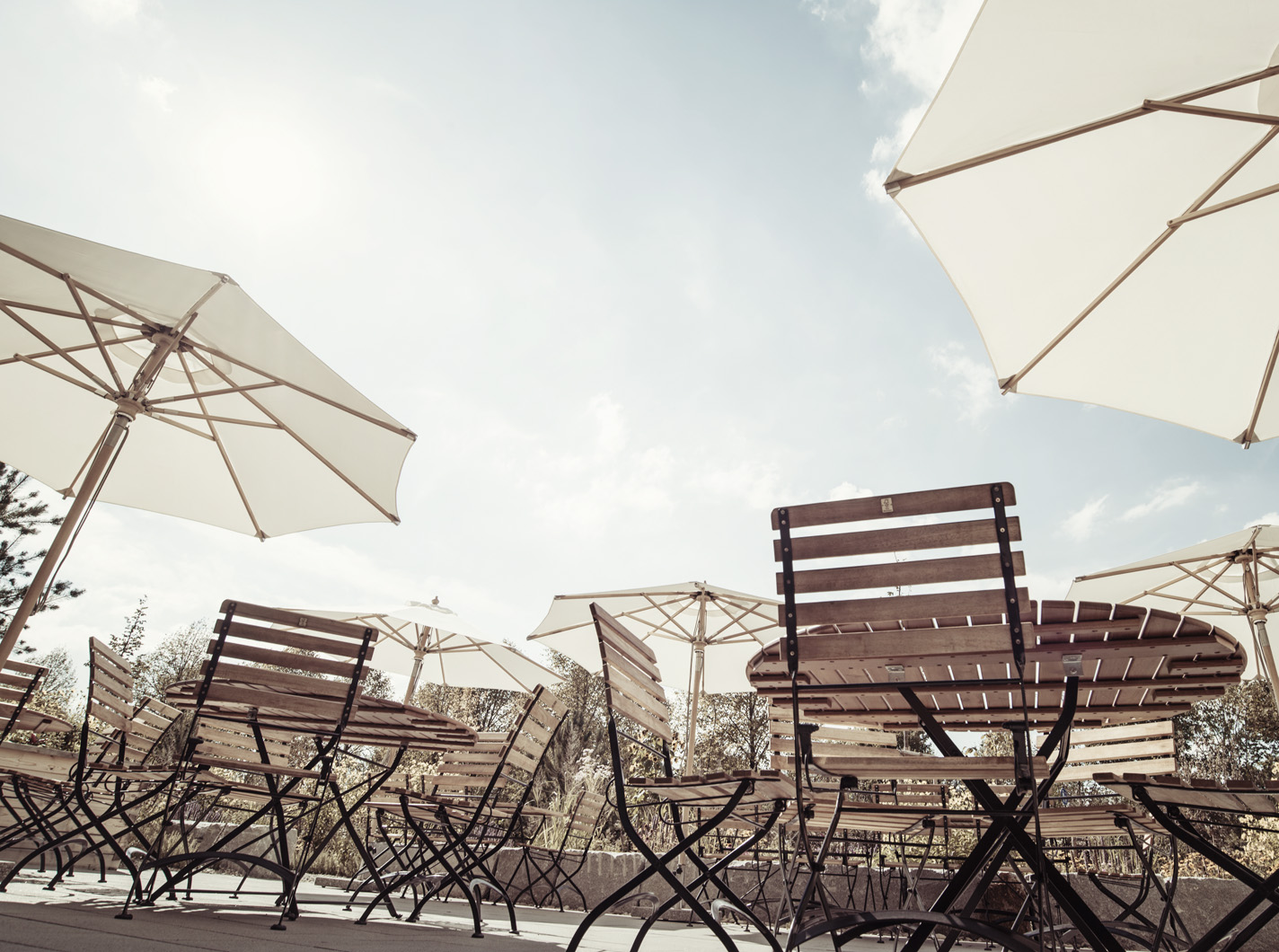 The Boss
The hotel is the idea of the local resident Monika Hobmeier. It`s her very own project and you can feel this in the whole place, she looks after her guests and the business. Monika likes nature and art, coffee table books, sunbeams, holidays in Sweden, the sun, happy people and beautiful, simple design. In other words: Hotel Bader is probably the most familiar business hotel in the world.
The Philosophy
Apropos business: Those who check in to the Bader can expect a business hotel, but may not be too disappointed when they are not treated like in a business hotel, but rather as if in a cool business class.
The Rooms
One lives in completely wood paneled rooms, really cozy, just like on an island in South Sweden. Also in the bathrooms there are no bog-standard showers installed, but real granite blocks.
The Cuisine
The bar and lounge are furnished in a way that makes you want to hang around a while and enjoy a drink. In the morning there is a large breakfast selection, including home-made items from the region. And in the evening, guests are invited to have dinner at te brand new KASPAR restaurant. The good thing here: You feel immediately at home and enjoy local dishes, a Wiener Schnitzel or Tapas. 
The Place
Parsdorf has two further advantages: 1. Munich's Exhibition Centre is only about 7 minutes away by car. And 2. The hotel lies on a motorway-cutting in the south. For example, if you arrive late in the evening at Munich airport and look for a place to stay – choose the Bader, it`s a perfect choice to head south into the Alps the next day. 
Meet & Greet
The Bader naturally also offers nice meeting rooms. You also have the possibility to rent the Bar and the Café for business presentations. So in the end, Heads of Departments, who have to force feed their employees with the CEO's new business plan, can meet here in a relaxed atmosphere, snack, drink and of course even stay the night. 
Prices
Double room from 92 euros including breakfast.
Booking & Contact
Bader Hotel
Heimstettener Str. 12
85599 Parsdorf