Das Kranzbach, Bavarian Alps / Germany

Das Kranzbach is the opposite of a business hotel: the people who come here are looking for rest, relaxation and energy. They attend yoga courses and swim a few laps in the huge outdoor swimming pool. We decided to put it to the test – and found heaven on earth.
A stay at the Kranzbach often starts with astonishment: because even driving up the entrance, you are confronted with a sharply focused view to the silver rocks of the Zugspitze mountain. And beginning with the very relaxed check-in, your holiday starts immediately. You see satisfied people wearing snow white bathrobes flitting along the corridors, others – in checked mountaineering shirts – just returning from a hike, and many more just lying on deck chairs and enjoying the mountain air.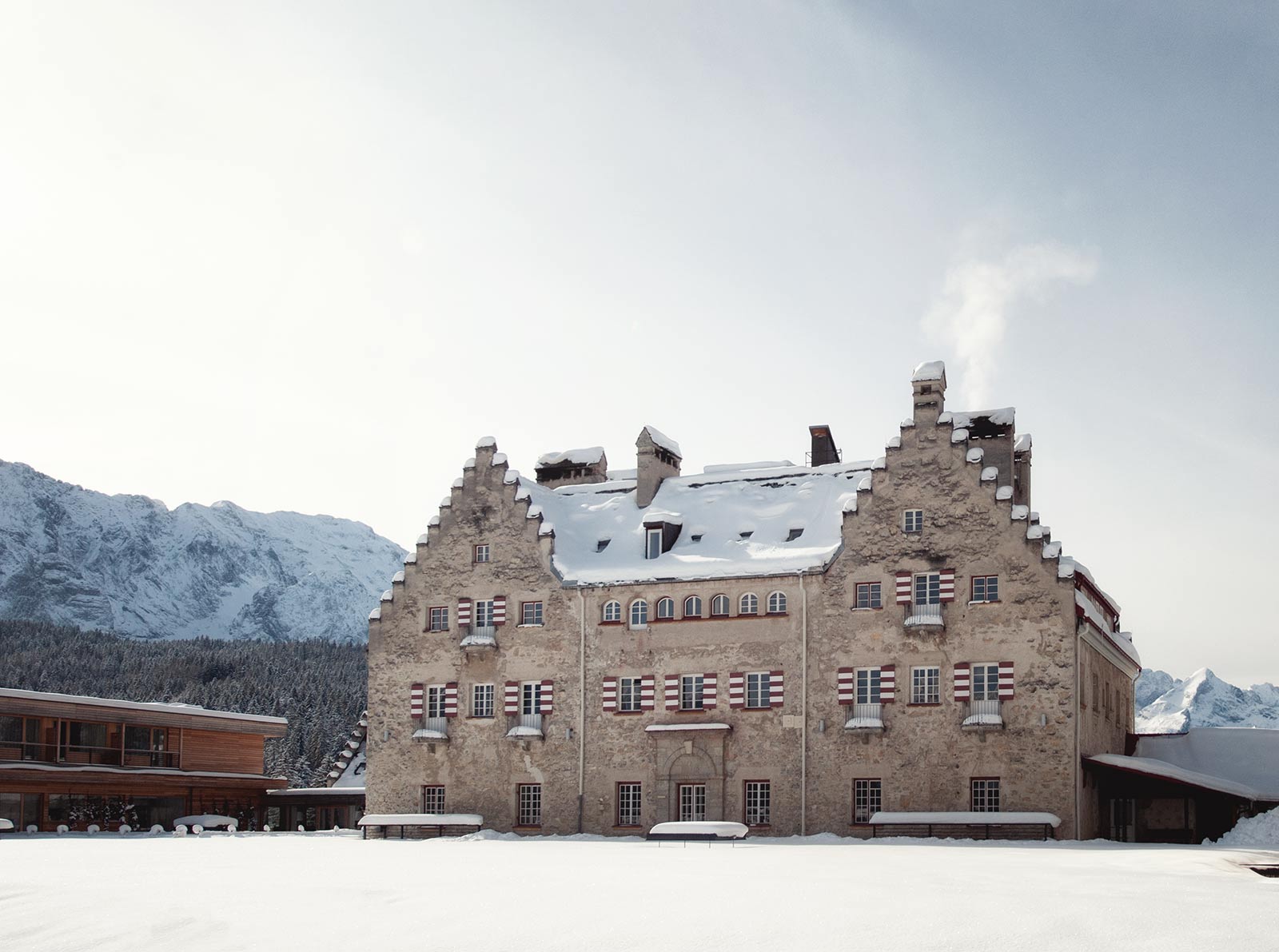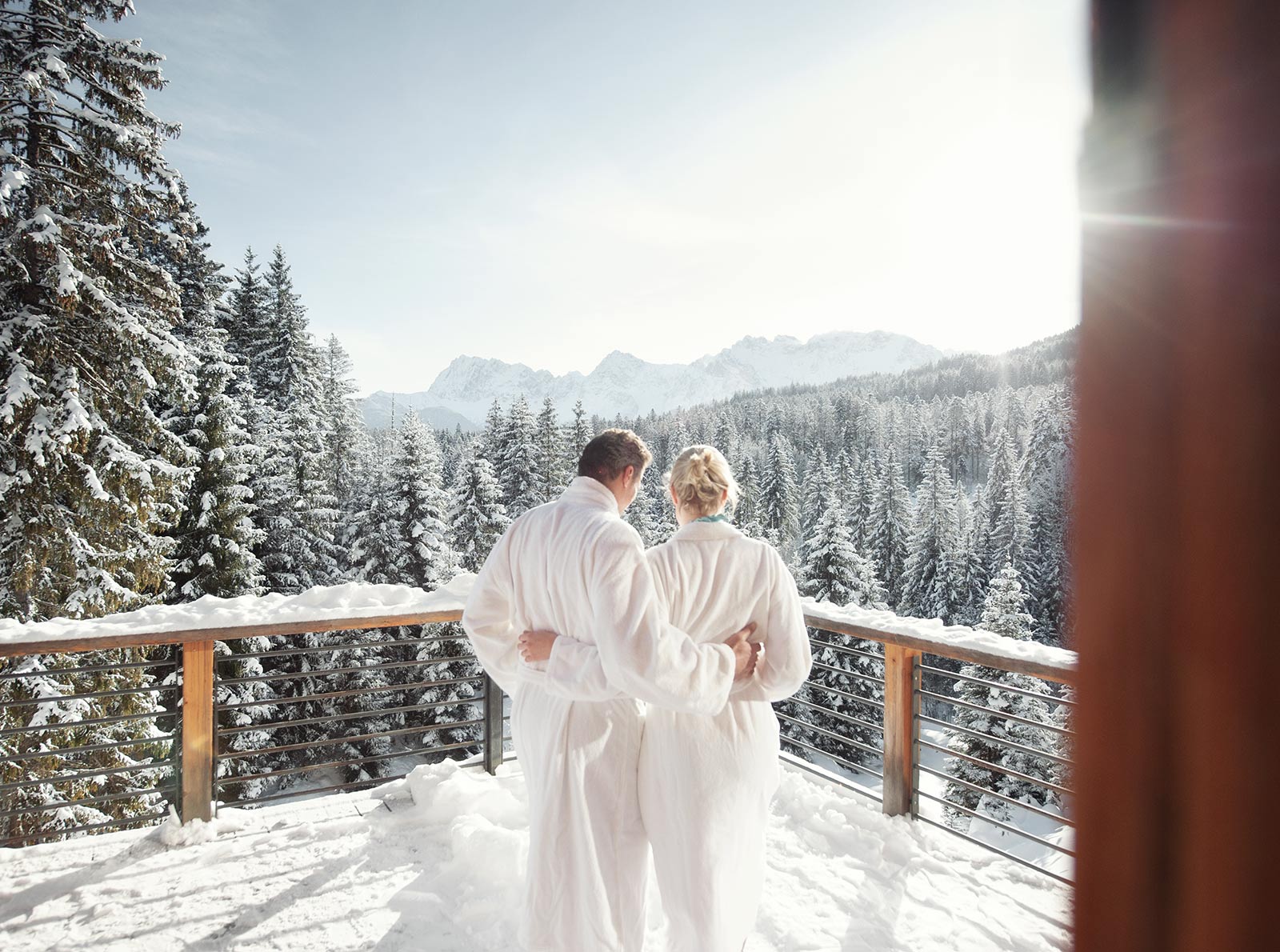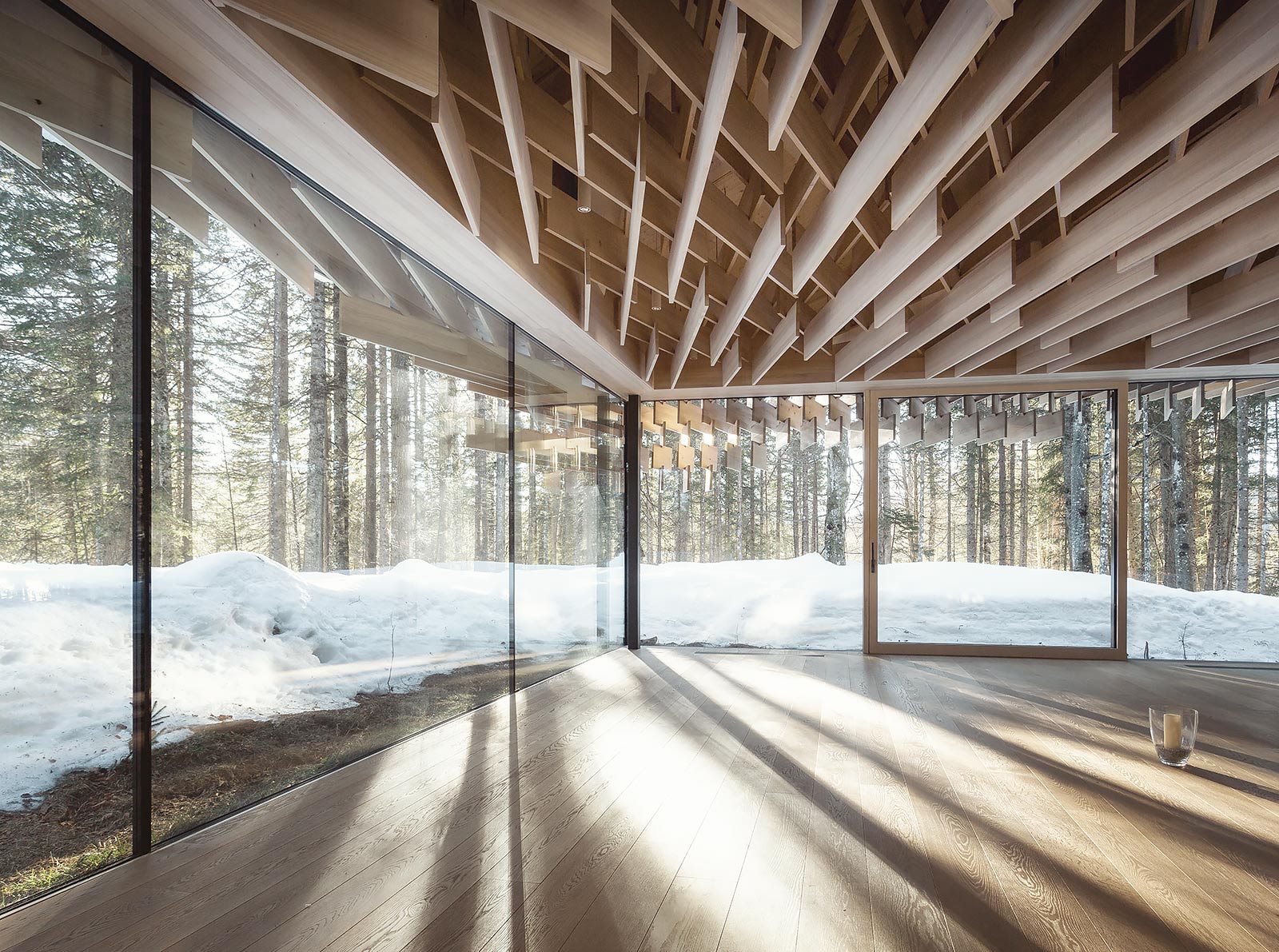 We were permitted to stay in the main house, a historical stone building built in the year 1913. Because the building looks like a Scottish castle, we should tell its brief story: the wealthy English aristocrat Mary Isabel Portman was visiting Garmisch and expressed a desire for a weekend domicile in this charming region. She had plans drawn up, that reminded her of her homeland – a castle made of stone. By the way: this place near Garmisch was not unknown. Fairy-tale king Ludwig II., who also built the famous Schloss Neuschwanstein, had already had his private "Schachenhaus" built on top of the mountain. 
However, the outbreak of the First World War in 1914 destroyed the Bavarian dream of the young British woman. She returned to England and there are many indications, that Lady Portman never actually saw her completed countryhouse. 
In the year 2007 an Austrian hotelier took possession of Das Kranzbach. He had it carefully renovated and built a wooden extension for more guests, that fits nicely into the landscape. The 31 rooms in the main house, the stone-built Mary Portman House, are reminiscent of the furnishings in an English country mansion from the last century. We highly recommend the rooms here. The hotel even engaged a British architect to design the interior furnishings – Ilse Crawford from London.  
In comparison, the 98 rooms in the new extension are very modern: Lots of light wood and individual balconies facing south. The highlight is of course the enormous wellness area with its outdoor pool (heated in the winter) and large sunbathing lawn. The spa's facilities are not only big, but also very cosy! Unlike many other temples of wellness the architects have actually managed to, despite the large number of square metres, to create a living room atmosphere, which is indeed quite unique. The service offer provided is also hard to beat: there are yoga courses in a room with a view to the outdoors and 25 treatment rooms with an impressive 13 therapists and one doctor. In addition, there are workshops with specialists, who abide in the hotel like artists-in-residence. They range from sleep experts to Qi Gong coaches and even astrology gurus.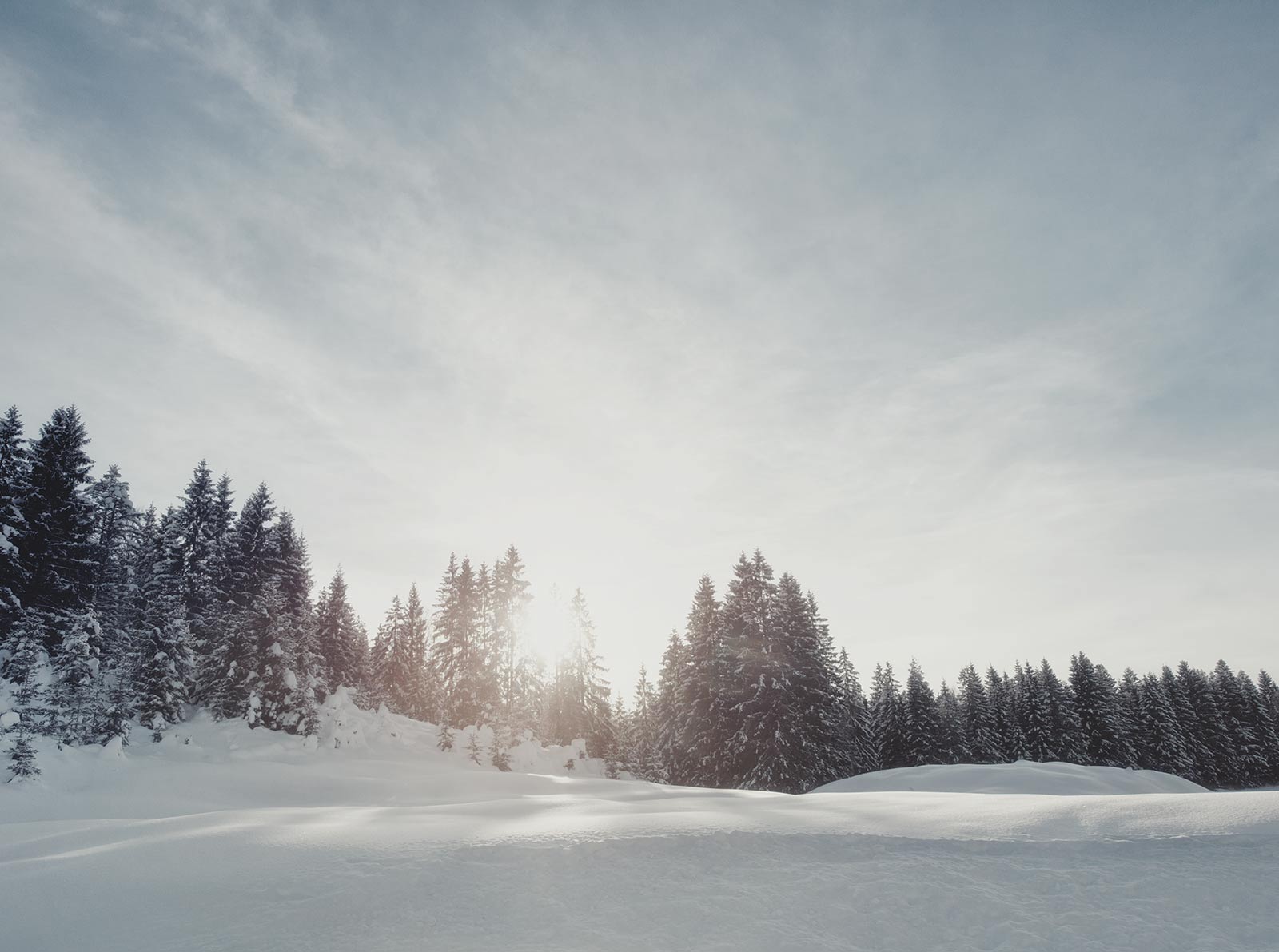 Ideal for
Pairs of all ages. who are ideally looking for a whole week of recreation, thereby holidaying in complete solitude in the mountains and don't have to bother with anything. 
Big plus
The breakfast buffet is awesome! Especially their own juice bar in their own cooling room with fresh fruit, which can be used to create your personal fruit cocktail.  
Wellness facilities
The "Badehaus" consists of different saunas and steam baths, a heated outdoor and indoor pool, a Japanese Onsen pool outside and of course a unique Spa with treatment rooms and therapists. In 2018 Das Kranzbach has added a spectacular new meditation house in the forest, designed by architect Kengo Kuma. It`s a hidden gem inside the property and really worth a visit.
Prices
Doubles from 165.- Euros per person and night, including breakfast and dinner. 
Contact
Das Kranzbach
Hotel & Wellness-Refugium**** Superior
Kranzbach/Klais
Germany
+49 8823-928000