In 1991, the Viennese entrepreneur Otto E. Wiesenthal discovered a Gründerzeit house in the 7th district of Vienna and realised his dream of opening his own hotel. But he did not want to create an ordinary hotel, but a place where people meet, where you can spend the night in style and feel a good dose of Viennese charm. Above all, he wanted to have a place to exhibit his growing art collection.
So he had 24 guest rooms built in it and started a second career as a hotelier. Nowadays, the Altstadt Vienna has grown to 61 rooms and suites through the extension of interlaced neighbouring houses – but it basically remained a bijou, a charming boutique hotel, in whose corridors and escapes you discover new perspectives – also and above all culturally.
Because Wiesenthal and his daughter Saskia – who also works in the hotel – are great fans of the arts. You can see it even in the entrance area and the staircases leading to the reception. Everywhere there are colourful creations. In 2006, the architect Matteo Thun was allowed to redesign a complete wing with eight rooms and one suite. And a little later, the Viennese design duo POLKA or the fashion designer Lena Hoschek for instance were given the possibilty to design their own vision and version of a Viennese hotel room. An even if every room is different, they all share a certain cosiness and authentic Viennese atmosphere.
In the end, every guest is allowed to decide for themselves in which refuge he feels most comfortable. For families there is the possibility to connect two rooms. If you want to stay longer, you can also rent one of the suites with their own small kitchen.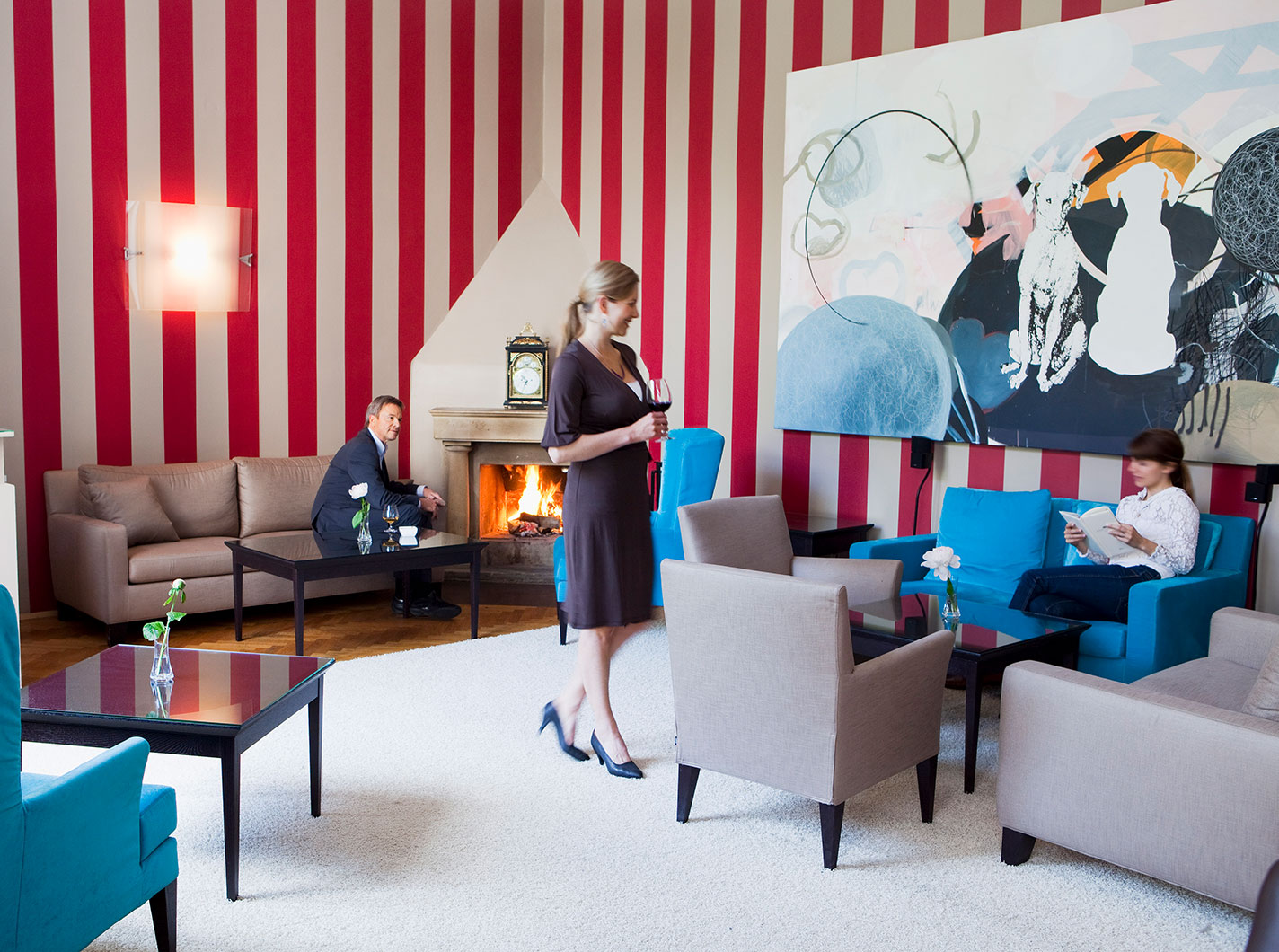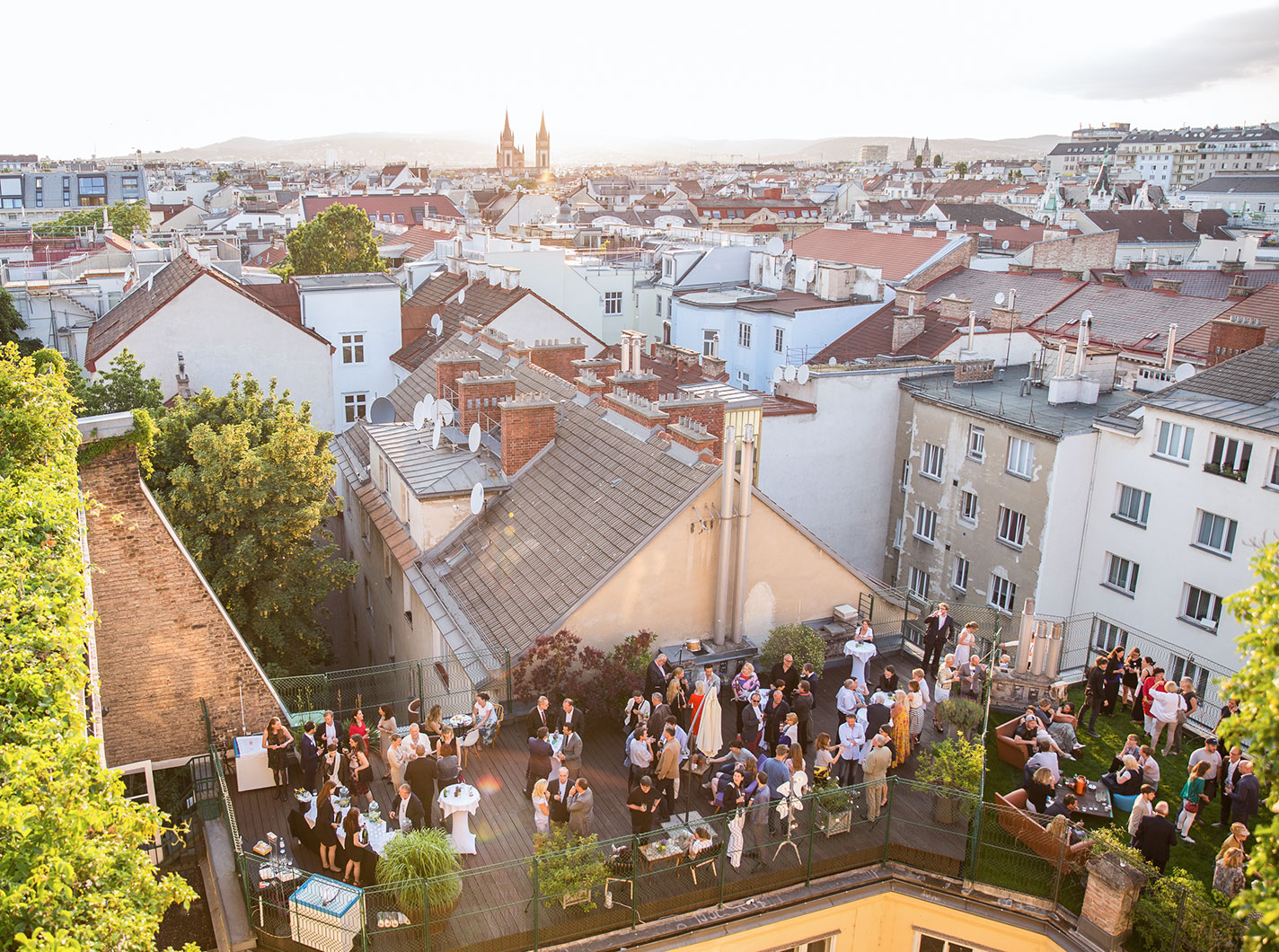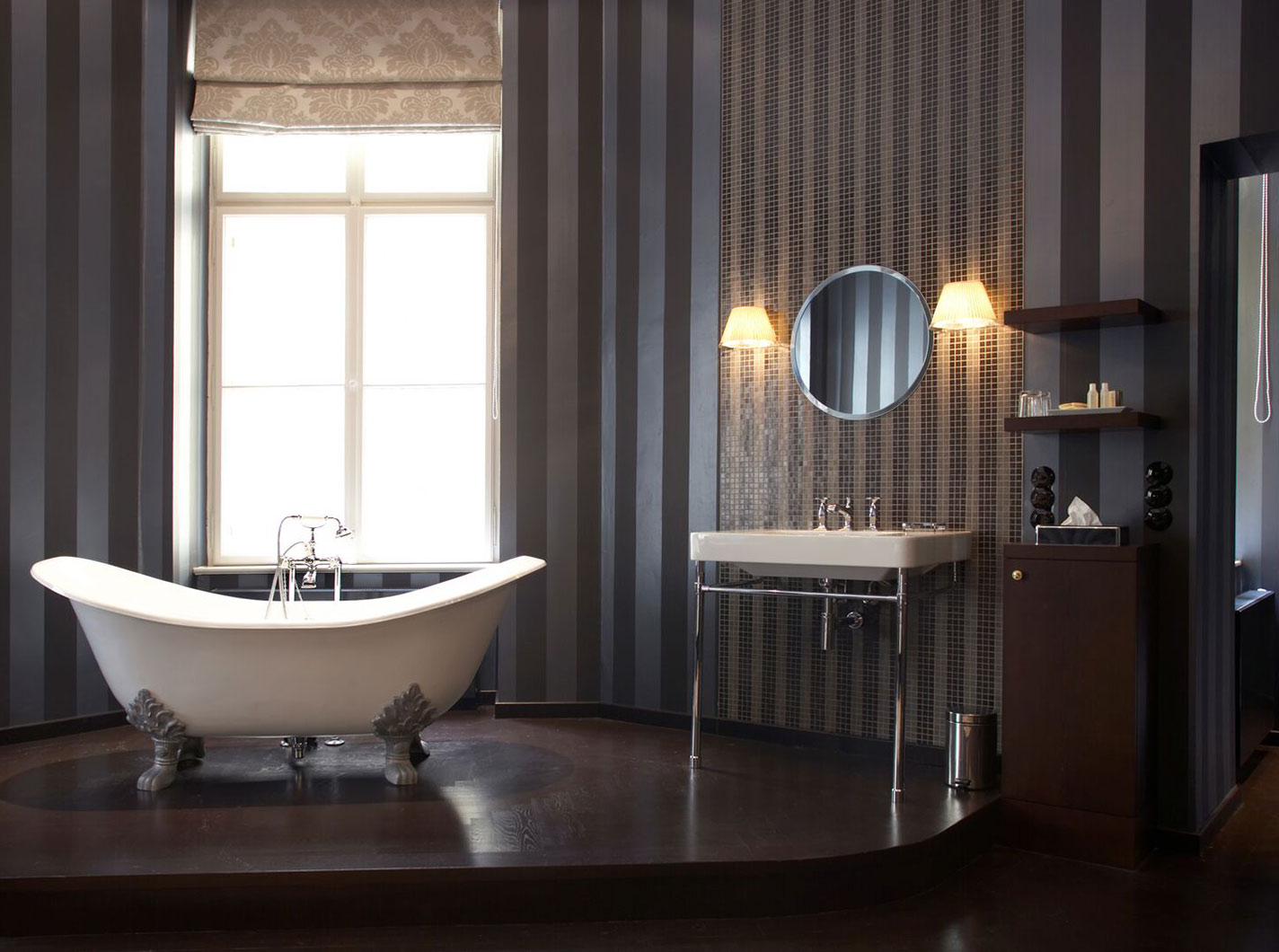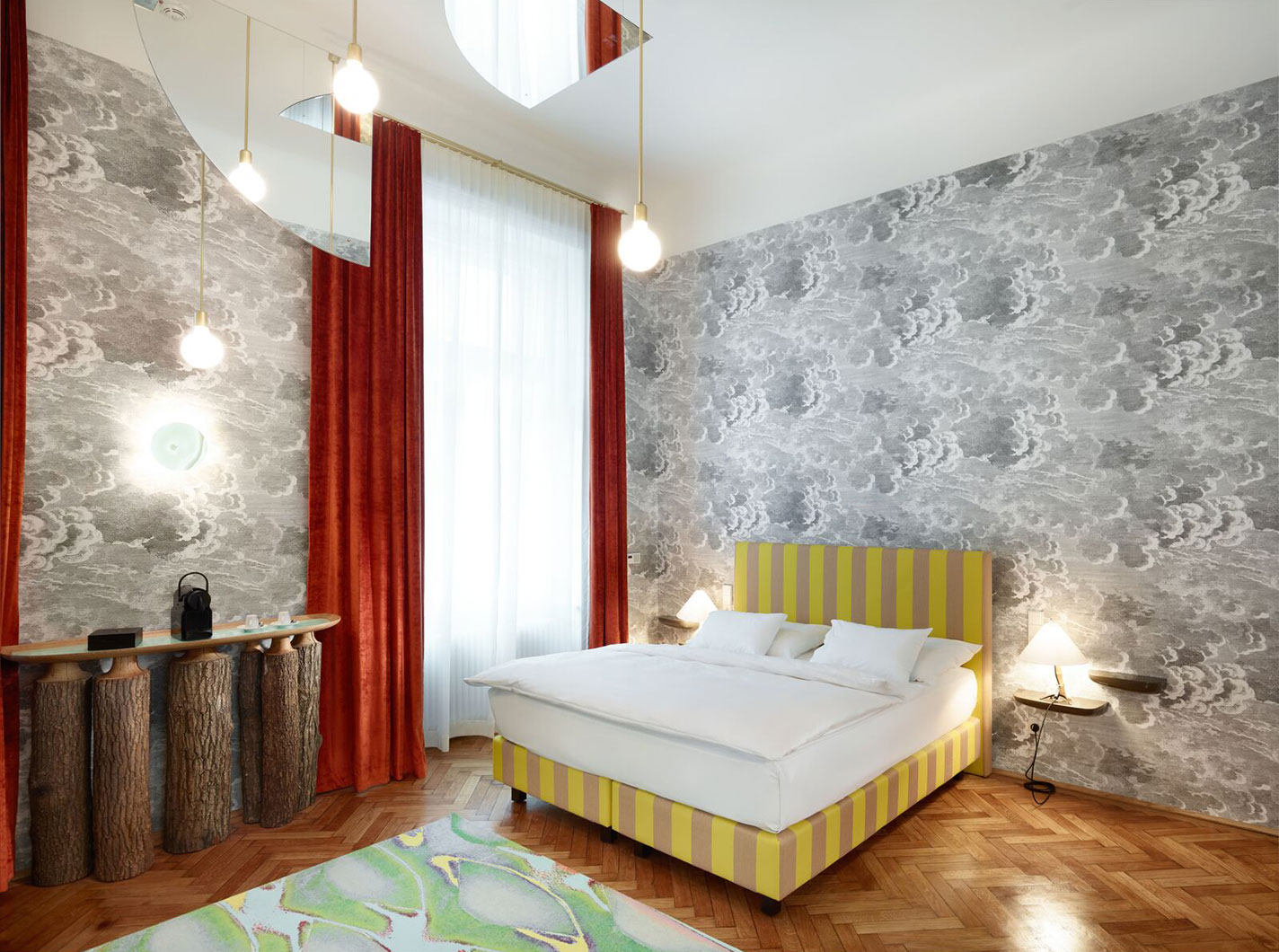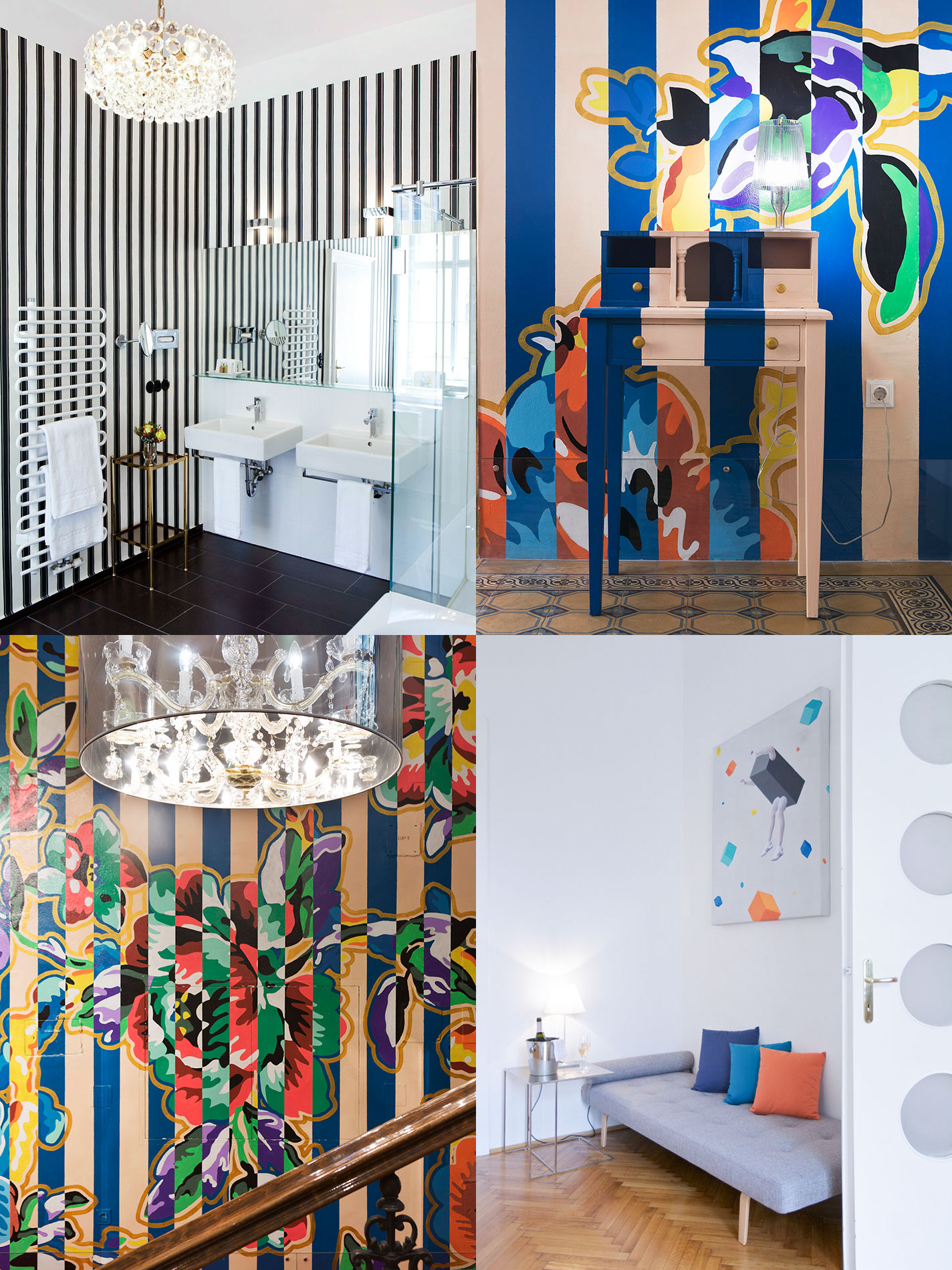 New rooms
Once again this year, the Altstadt Vienna offers newly designed suites, all of which are bright and, of course, furnished with magnificent works of art.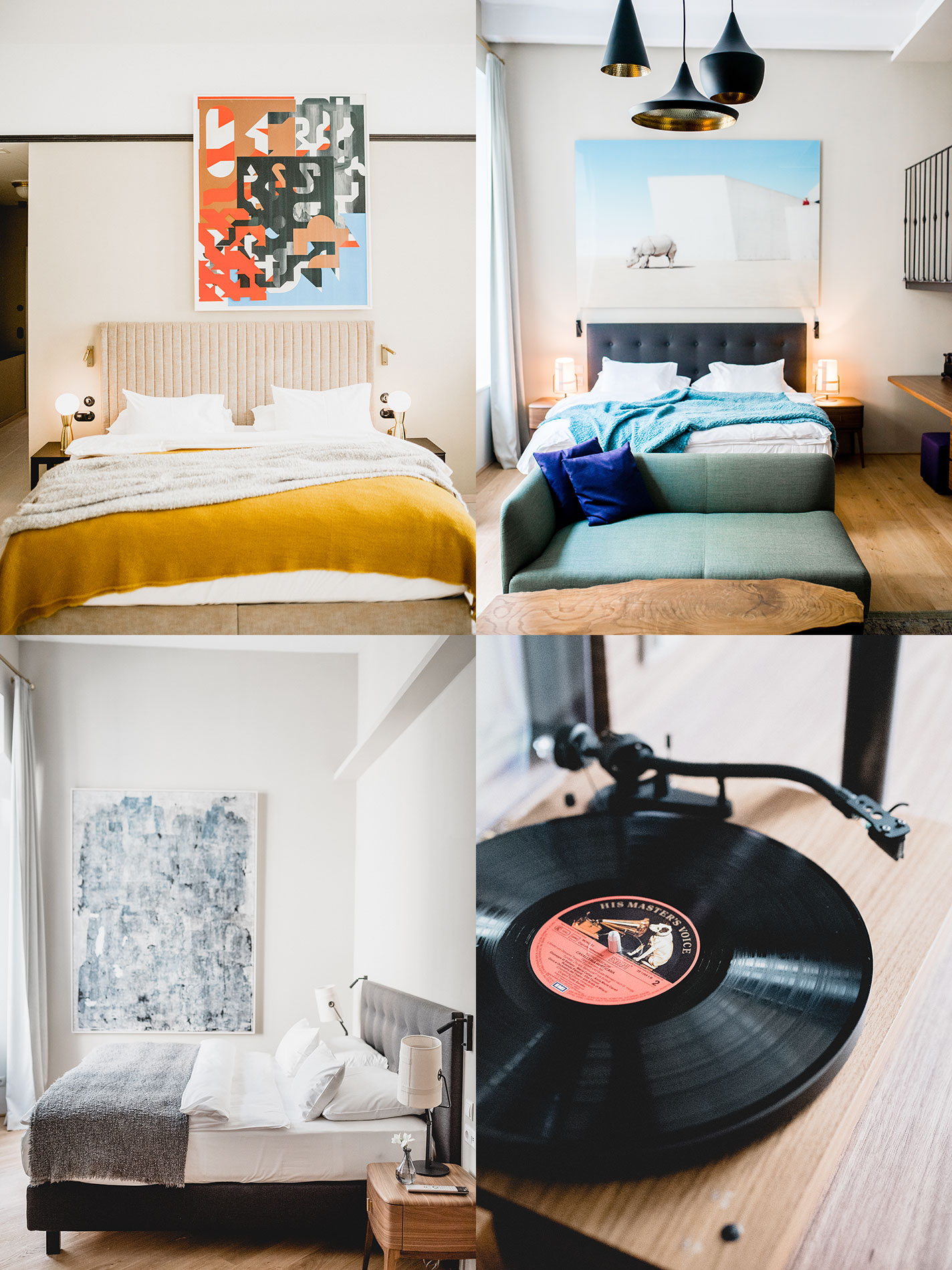 Ideal for
All, really all visitors to Vienna, who do not want to spend the night in a dusty boarding house or a replaceable 5-star hotel, but are looking for a place to stay, where they always want to check in again. The Altstadt Vienna claims not only to have the friendliest staff of Vienna, but that's the way it is. Some guests feel at home here after their first stay.
Special incident
We would also like to highlight the entrance area on the first floor with the newly designed bar and cuddly colourful sofas. Here you can meet, and then stroll into the old town.
breakfast
Is served in the first floor, at nicely covered tables. In addition to the grand buffet and the Viennese coffee classics you may also order special requests.
Surroundings
The hotel is located near the Josefstädter Straße, which belongs to our absolute favourite districts of Vienna. Here everything is still very authentic. Many small nice places are in walking distance (the hotel staff will provide you with recommendations), even the Hofburg is not far away and you can dive into the first district within another ten to fifteen minutes.
Prices
Doubles from 169 Euros including breakfast.
Booking & Contacts
Altstadt Vienna
Kirchengasse 41
1070 Wien
Austria